'Seeing is believing.' It indeed is!
Less than 25km away from Mussoorie and 35km from Dehradun lies this beautiful hill station amidst the Himalayan range of Garhwal, a small town called- Dhanaulti. As you ride upward, cutting through foothills, gazing at the alpines- oaks and lofty deodars, you enter this quaint heaven. Unbelievably beautiful and serene!
We left from Dehradun around 7 in the morning in our car and headed towards Dhanaulti, halting on the way, sipping on some tea and feasting on, of course 'maggi.' Since, we had just one day with us we chose to go for a small trek of approx. 2km uphill to Surkanda temple which is at 10,000 ft. We parked our car in the place called Kaddukhal, in the village of Uniyal (8 km from Dhanaulti), from where we started hiking. It really was quite breathtaking, literally! In winters we were told that this place is completely covered in snow. The view is stunning atop temple. Since, we visited in July, as expected it started to rain and before climbing up one of us foresaw and bought polythene covers (barsaati/raincoats), which helped quite a lot. It was also a little cold after the rain shower. After stepping down we moved towards Dhanaulti, had some food, spent some time at a nice viewpoint cafe (can't remember the name) and headed towards Mussoorie.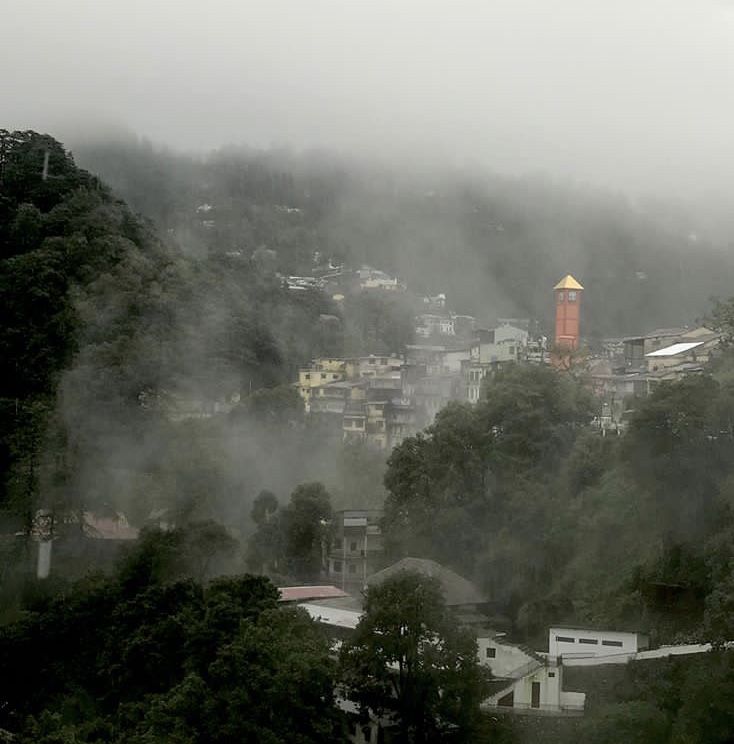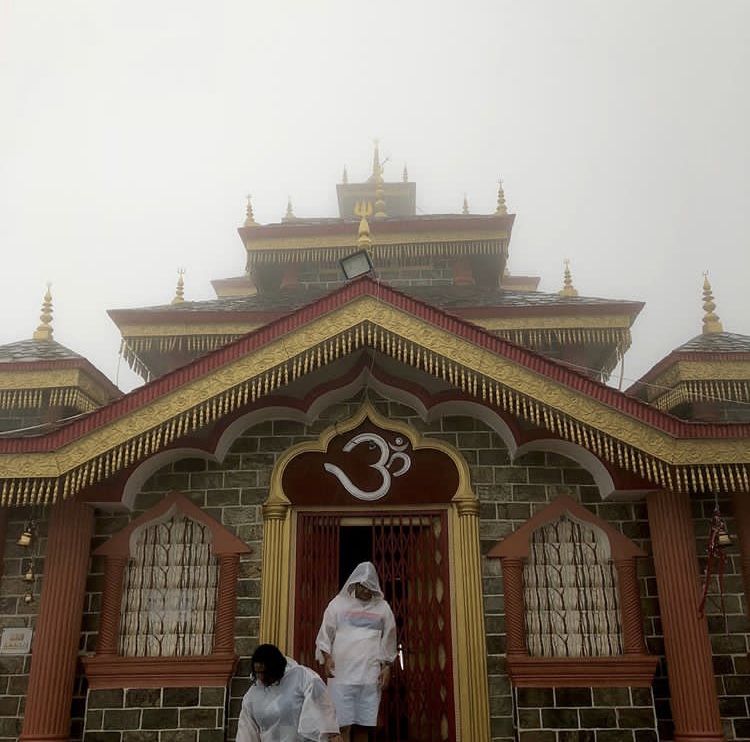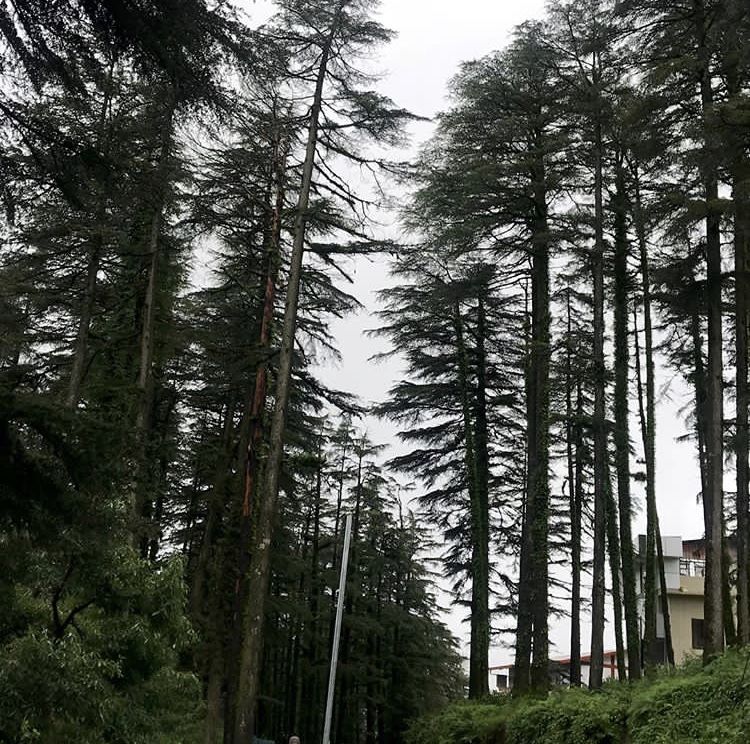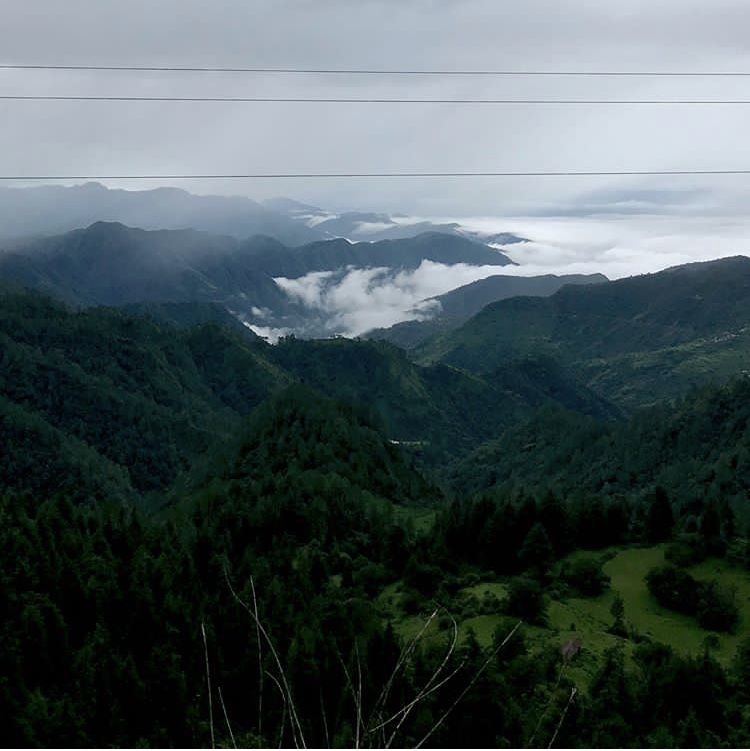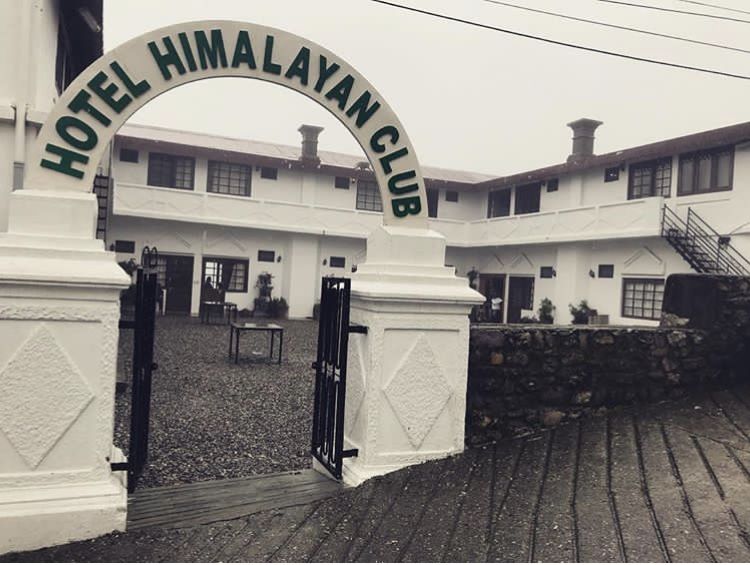 Not forgetting to mention- a sumptuous pizza place in Mussoorie- Little Llama Cafe. We stayed in Mussoorie that night (Hotel Himalayan Club- comfy and affordable rooms) and visited Landour (the place where Ruskin Bond lives!) in the morning and had breakfast (Rokeby Manor- do visit for its stunning wooden old english/gothic interiors). Then, we receded towards Dehradun.
---Please note that the total trip cost that I have mentioned here is an approximate figure per person of stay & food and I have not included the travelling cost from Dehradun to Dhanaulti to Mussoorie to Dehradun as we were in our personal car.---