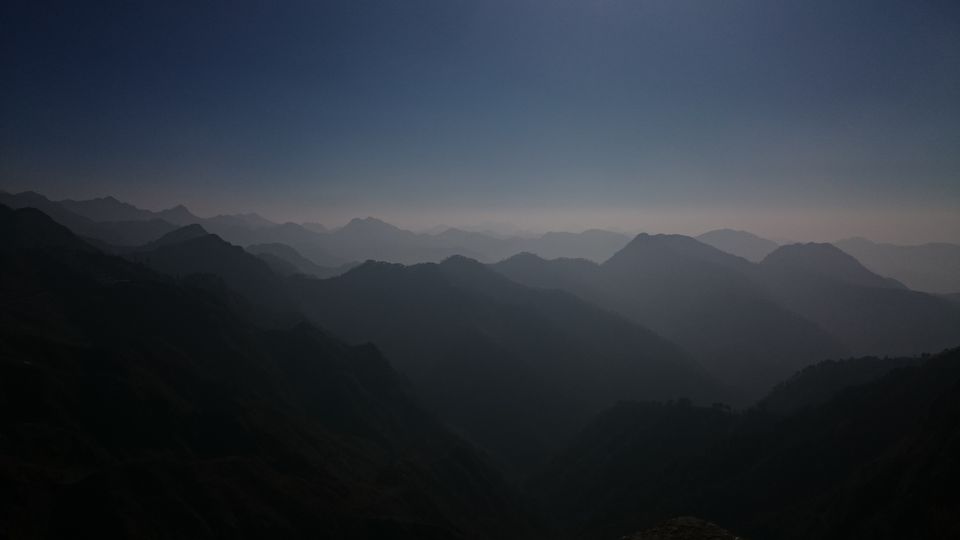 It is very well known that friends make the most memorable trips. But planning one is a nuisance. When all the plans are being laid down, everyone seems to be in. But when the plan is ready to get the green light, you always have that one friend who says, "I was planning to come… but.. " and with that but, its budget calculations all over again. Our case wasn't different at all. We were a bunch of eight who realized in our last semester that 3 years of college is coming to an end, and we haven't taken a trip together which we can boast about later. So in the coming winter vacations, we planned of going on a road trip from Delhi. In order to choose a destination, we started a long group discussion.
On a piece of paper, we wrote down each destination each one wanted to visit. On the list was Kullu-Manali, Nepal, Leh and Palampur. After several friendly arguments, we couldn't zero in on one destination. Since there was ample of time for the trip, all gave a confident nod. In the frenzy of preparing for our examinations, our trip slowed started fading away. And finally it was December. Since nobody spoke about the trip, I bought back the topic again. By then, most of them had lost interest and as expected, one by one started backing out. After the first four backed out, it was down to me and three of my other friends who were still confident about the trip. Sharing a common feeling, we four agreed to go.
Still undecided about the destination, The next few days we all spent researching about the places to visit, hotels to stay, and rent a car agencies. As students who are always on a budget, everybody were stingy enough to keep the budget tight. We first finalized on Kullu-Manali as it is a well visited tourist destination and the drive there was pretty. All was set and it was down to money matters. Because we were renting out a car for our trip, we had to pay the car expenses upfront. Since we had five more days for our journey, everybody agreed to pay the day before we left.
It was the last day, and I was going through the process of booking the car, I read a condition which stated 5000 rupees should be deposited as security money before the car could be taken on rent. I discussed this with all of them, and since the budget was really tight, everybody slowly started losing interest. And finally, we decided to drop the plan. In the evening when I was laying in my bed disappointed and thinking about all the fun we could have had on the trip, suddenly there was a loud continuous bang on the door. I opened in a hurry surprised to see two of them ready with cash asking me to get the booking done ASAP. I couldn't believe my eyes. With my awe struck face, I asked them "Are you serious?" they handed me over their contributions and asked me to get the car booked. I pooled up my money along with their contributions, ran to the nearest cash deposit machine, deposited the money in my account, and booked a red color Maruti Suzuki swift. The trip was finally taking shape, But we hadn't chosen our destination yet. That night after dinner, we all had a long group chat over where we should be heading. After multiple suggestions, we decided to drive through Uttarakhand, visiting Mussoorie, Dhanaulti and Tehri.
The next evening I packed my backpack, and went out to get the car. After dinner, I went to pick up everybody, and on the cold winter night of December 13 2015, we finally started our Journey to Uttarakhand. After countless plans getting cancelled, to people backing out at the last moment, we couldn't believe ourselves that we were actually going on a trip together. In the warmth of our woolen sweaters cocooned comfortably in our rented out swift, we four boys hit the national highway battling heavy fog and careless truckers. That night, was quite a night!
Next day, early in the morning, we arrived in Dehradun. Since all had quite a fun time the previous night playing loud music and taking turns to drive, nobody had slept. So by morning, all were exhausted and were craving for some sleep. We took a quick nap in the car itself. After two hours of much needed sleep, all were back in exploration mode. We drove down to Sahastradhara, and got ourselves refreshed in the freezing waters which were gushing down from the hills. Afterwards, we had a quick tour of Dehradun and began our ascent towards Mussoorie. On the way we filled our tummies with loads of maggi and by early noon we were in Mussoorie.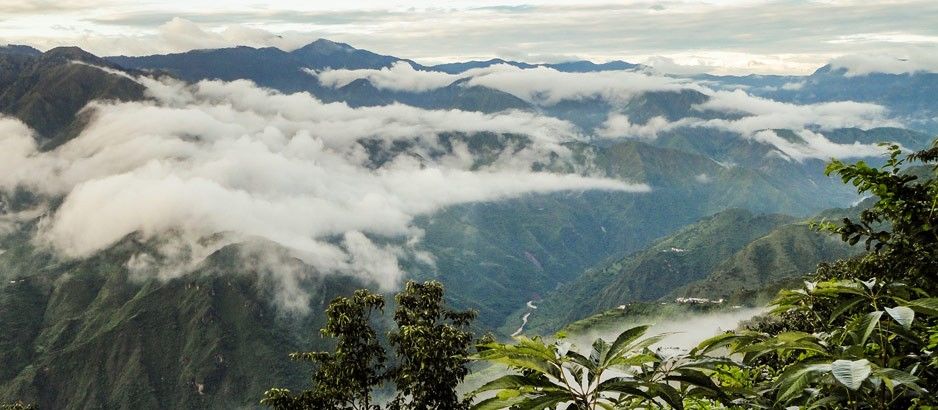 There she stood way up high, crowned by clouds on all sides, looking down on civilization. She was so beautiful which justified the name she goes by ,The queen of hills! We explored the local market, spent some time admiring natures beauty, and then visited Kempty falls.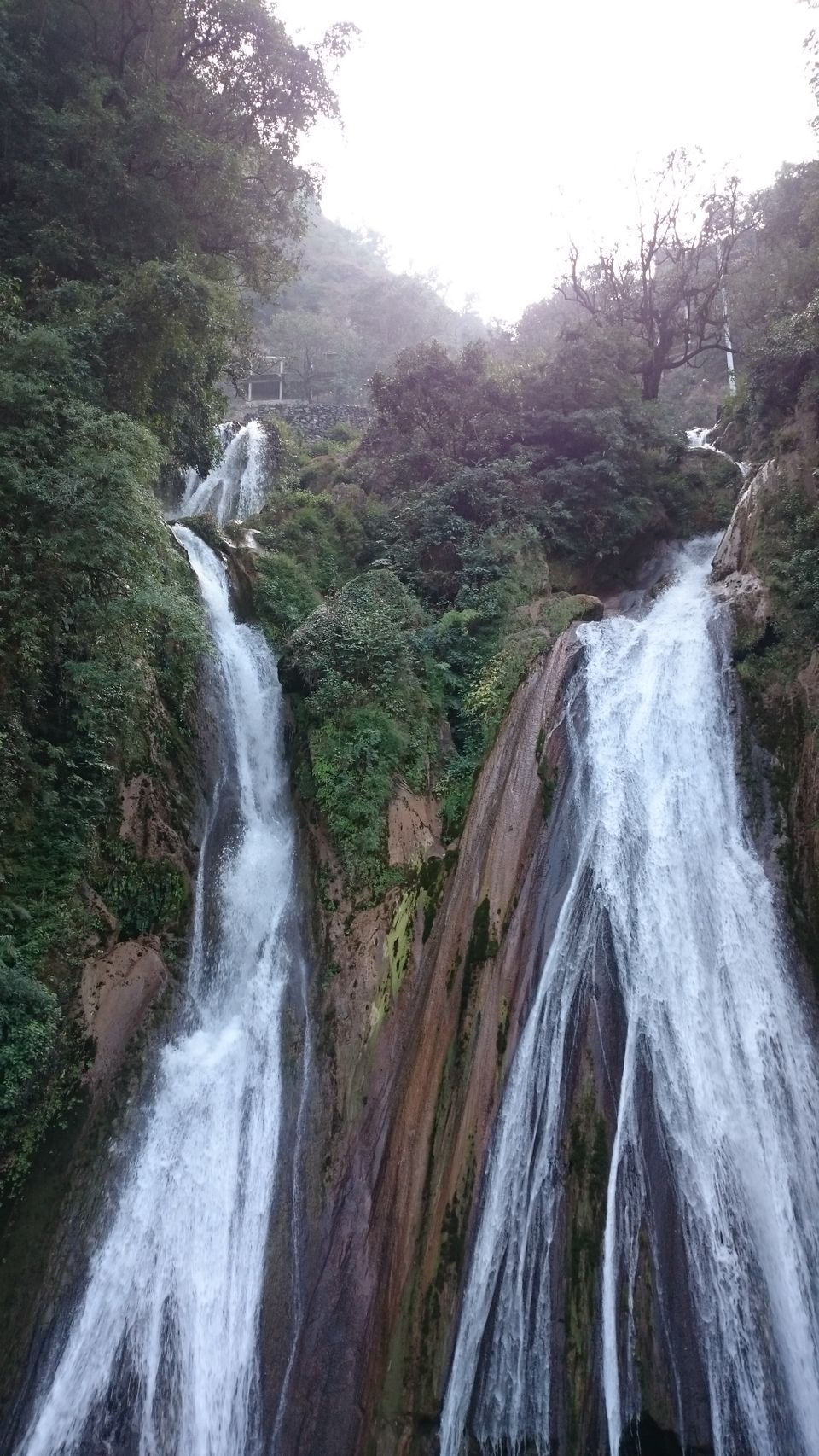 After lunch, we decided to visit Lal Tibba, which is the highest point of Mussoorie. Because of lack of proper GPS coverage, we had to rely on the locals to guide us. Most of them advised us not to go there as it was too dangerous and the roads were in horrible condition. But in quest for some blood rushing adventure, we decided to go. On the way the roads got narrow, and we reached a point where our car couldn't go through. By then it was dusk, and the light was fading. The only choice we had was to turn back. But the road was too narrow to turn the car around. On our right we the rigid mountain wall, and to the left was a steep drop which led straight to hell. With at most precision and calculations, we somehow managed to turn the car around. We were back in Mussoorie just in time for dinner. We met a hotel employee who was generous enough to rent out a room for the four of us for just 300 rupees for the night. Hungry and exhausted, we threw our bags in the room and headed out in search of some good food. After dinner, we walked the entire length of mall road in the bone chilling -2 degrees, and went back to our hotel and called it a good day.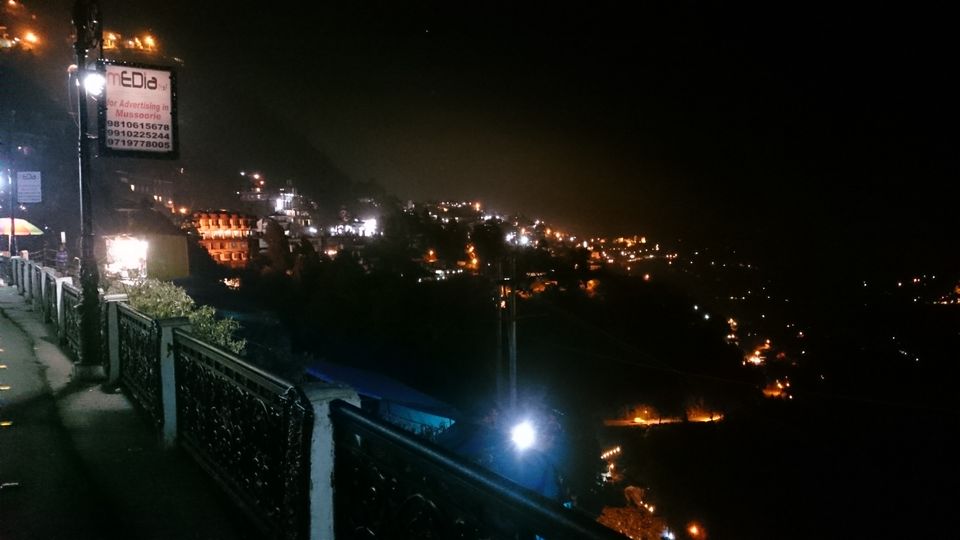 Next morning, all were up by eight. After the morning refreshments, we started towards Dhanauti and Tehri. The drive through the twisted winding roads along with the snow clad mountains greeting us at every turn, made me realize that life is too short to be running behind materialistic things. It was one of the best drives I have ever been on. And the English country music on the radio added much more flavor to the situation.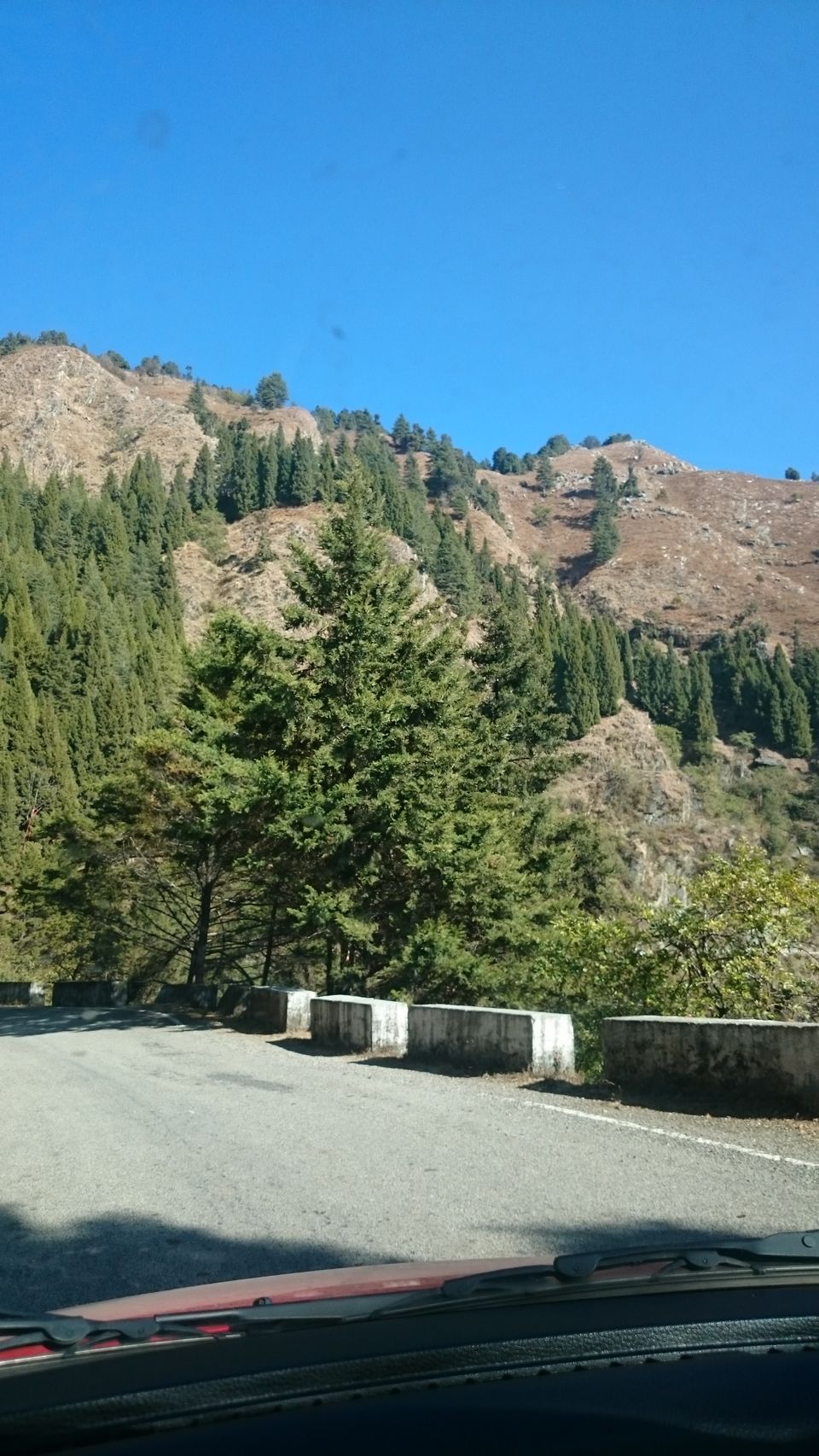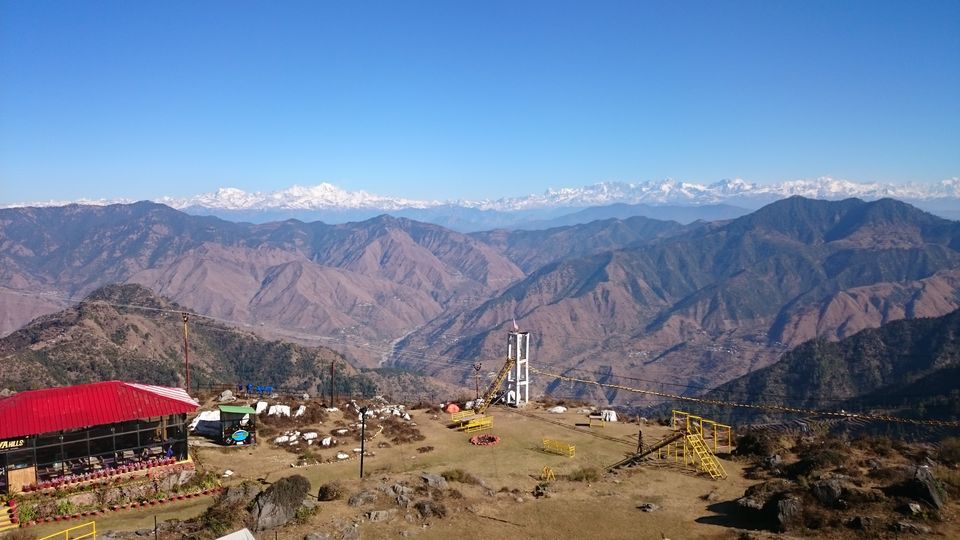 En-route we stopped at Dhanaulti. It was a tiny mountain village mostly covered by giant pine trees facing the beautiful snow topped mountains of the Garhwal Himalayan ranges. We took a stroll through the woods, clicked a few snaps, had a hot cup of noodles, and were back on the road again.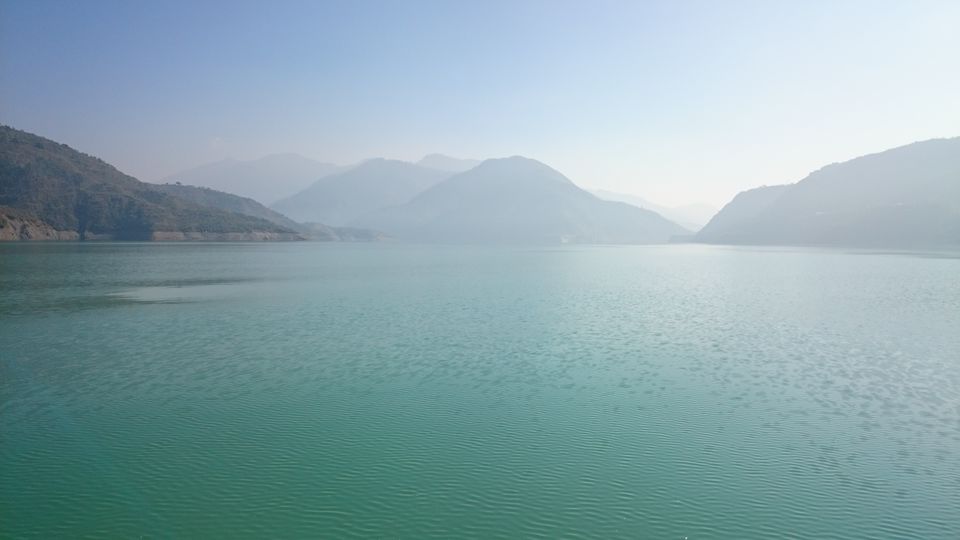 By afternoon, we arrived at Tehri dam. The dam is constructed in between two mountains and contains mega liters of fresh mountain water which is crystal clear with a tint of blue. This is one of the tallest dams in the world. The Uttarakhand tourism has recreational activities like boating and jet skiing in place for tourists. We took a fun boat ride, grabbed a cup of refreshments and decided to visit Haridwar and Rishikesh as well.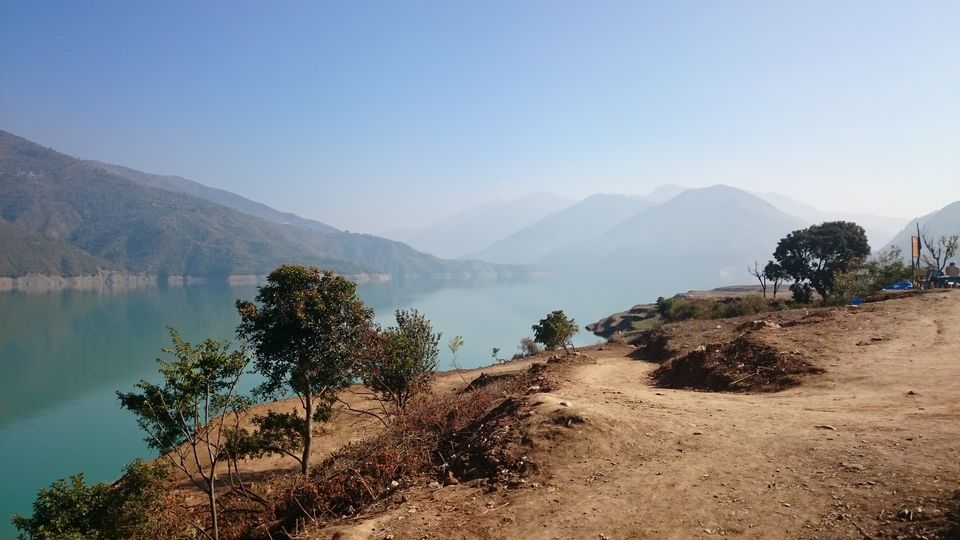 On the way, We indulged in a bit of rash driving, talked about how fun college was, cracked jokes about marrying all the beautiful girls in college and swore to stay in touch forever. By around 4, we had reached Rishikesh. We visited the Lakshman Jhoola, Ram Jhoola and saw the Ganges flowing past Haridwar. After all the sightseeing, we were not willing to accept the fact that we had to get home. With our minds filled with memories to cherish for a lifetime, we started our final phase of the journey back home to Delhi. On the way we calculated our expenses and was surprised to find out that it cost us rupees 2750 per person to pull off this adventure. Though it was an unplanned and an uncertain trip, it will very well be remembered by the four of us.