Development and devastation are like two sides of a same coin. It is very unfortunate to see that technology is taking over the nature. It feels terrible to mention that Dehradun, which was once a tourist spot with its glorious heritage, has now become a pit stop for major hill stations located in Garhwal region of Uttarakhand. Tourists rather prefer to halt at Rishikesh or Mussoorie for a night or two to beat the heat. This she realized while embarking on her recent visit to the capital to catch up with one of her best friends. Having visited the city many times before, it was for the first time ever, which made her realize how beautiful the city is. The more she explored through her feet and eyes, the more she fell in love with it. Many things cannot be expressed in words but felt through heart. However, she has made an effort to translate the feelings into words underneath:
One fine summer morning while walking on the streets of Dehradun, she was researching about the places she needs to explore for the rest of the day to add spice to the boring sunny day. She had one complete day to wander around the city. Having heard quite a lot about the Forest Research Institute (FRI), famous for its colonial styled architecture located amidst lush green forest, guarded by the mighty Himalayas towards its backdrop along with the exquisiteness of the blended Greco-Roman styled architecture was without doubt, her first choice. While interacting with the auto driver, she came to know about some interesting facts of the Institute. He mentioned that FRI was once in the list of Guinness Book of Records for being the largest building constructed purely of bricks. He also advised her not to stray in the premises for too long and to avoid isolated areas since the Institute is located in the forested land, therefore the attacks of wild animals becomes frequent. For some seconds, she was surprised to hear such thoughtful insights from an auto diver. After listening to such stories, it became even more imperative to visit the place and there was an adrenaline rush within. The moment she got off the auto what she saw and captured was an absolute bliss. She adored the place that was full of peace, greenery, beautiful arch shaped architecture made of bricks, museums, and rare species of trees. For any nature and peace lover, one single day would be insufficient to admire its beauty and it is a heaven for photography lovers.
After having an incredible experience of almost 5-6 hours, she had to depart for her next destination.
Her second mission began with exploring Robbers Cave/Guchhu Pani, a famous picnic spot located close to the cantonment area. It is a natural cave formation where river flows inside the cave. The caves are beautiful but require maintenance and care. When the chilly water flows under the feet while walking and exploring the rocky caves, it makes one forget all the pain and refreshes the body.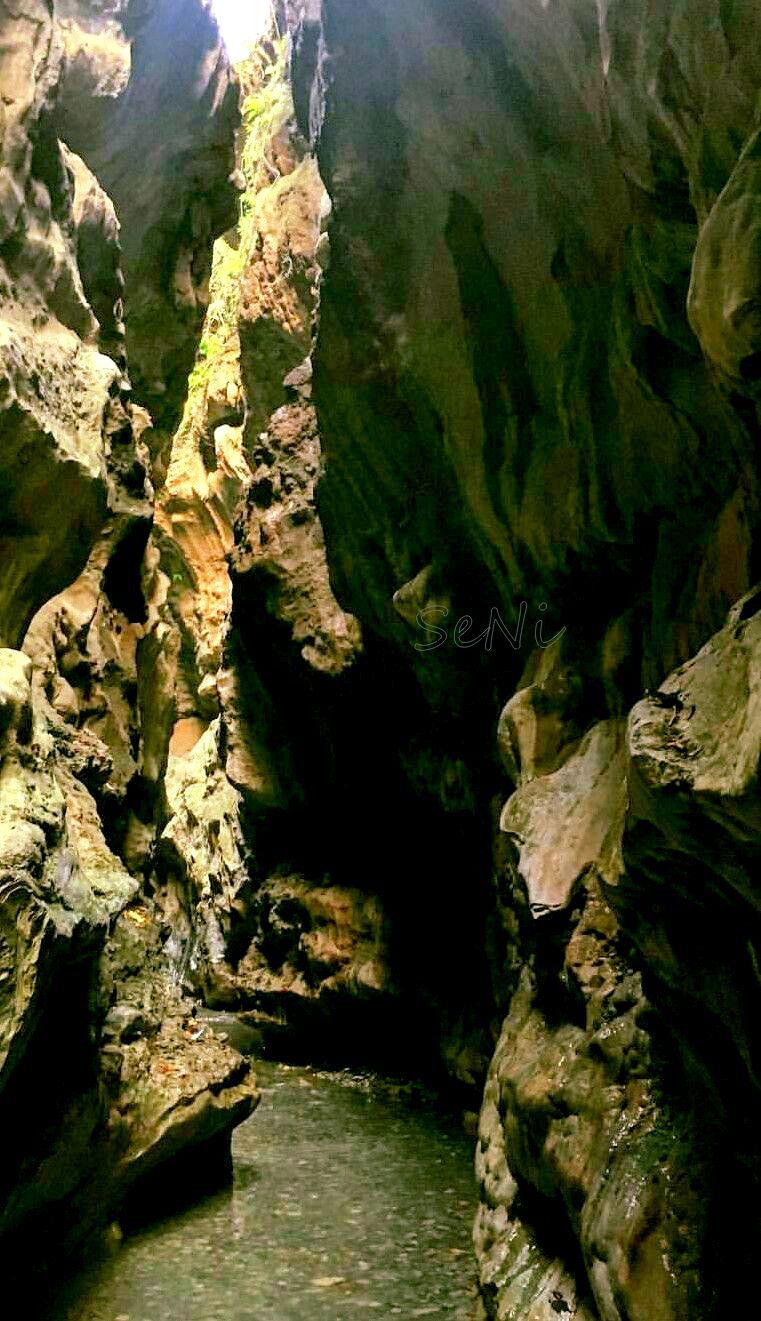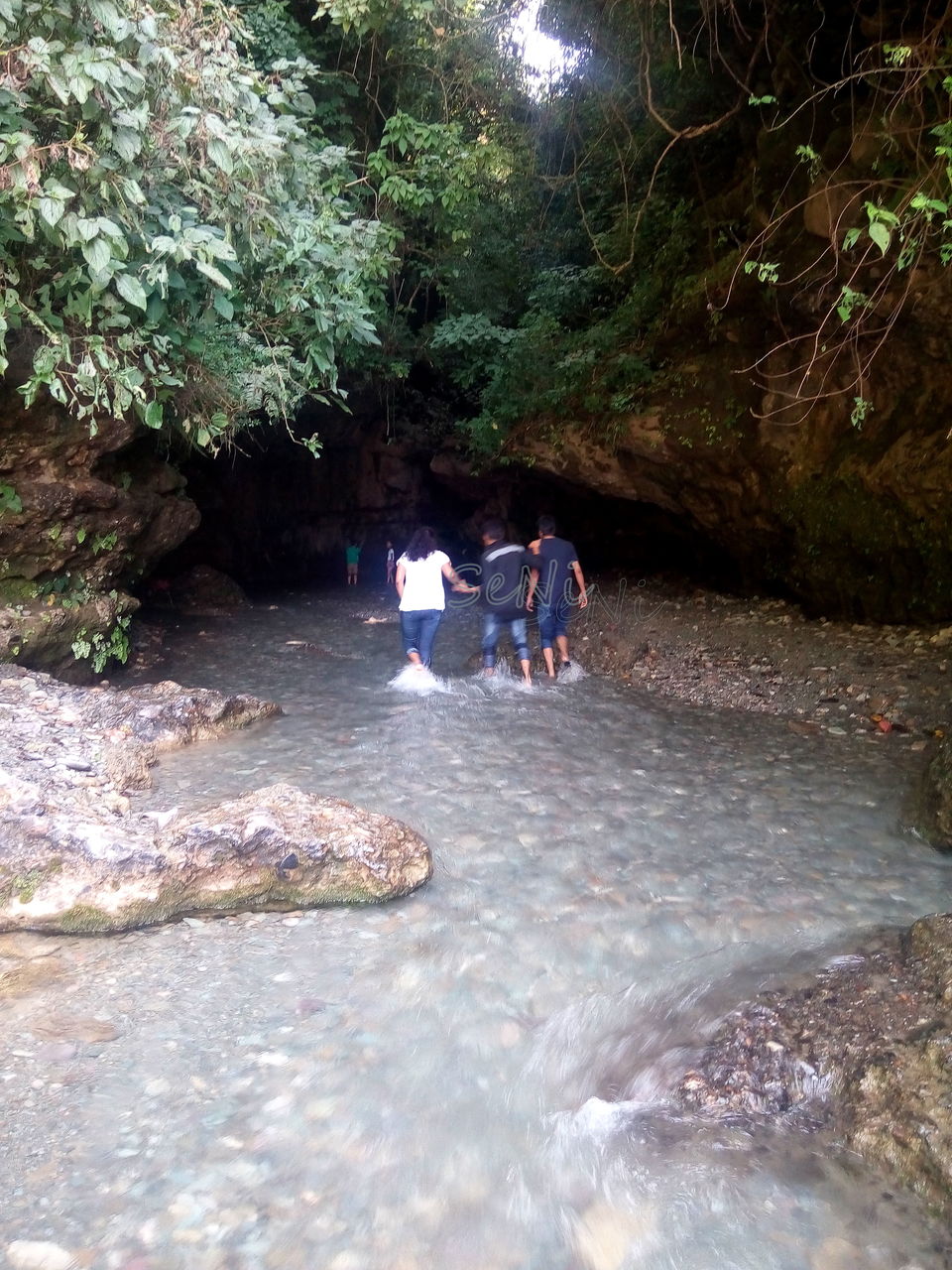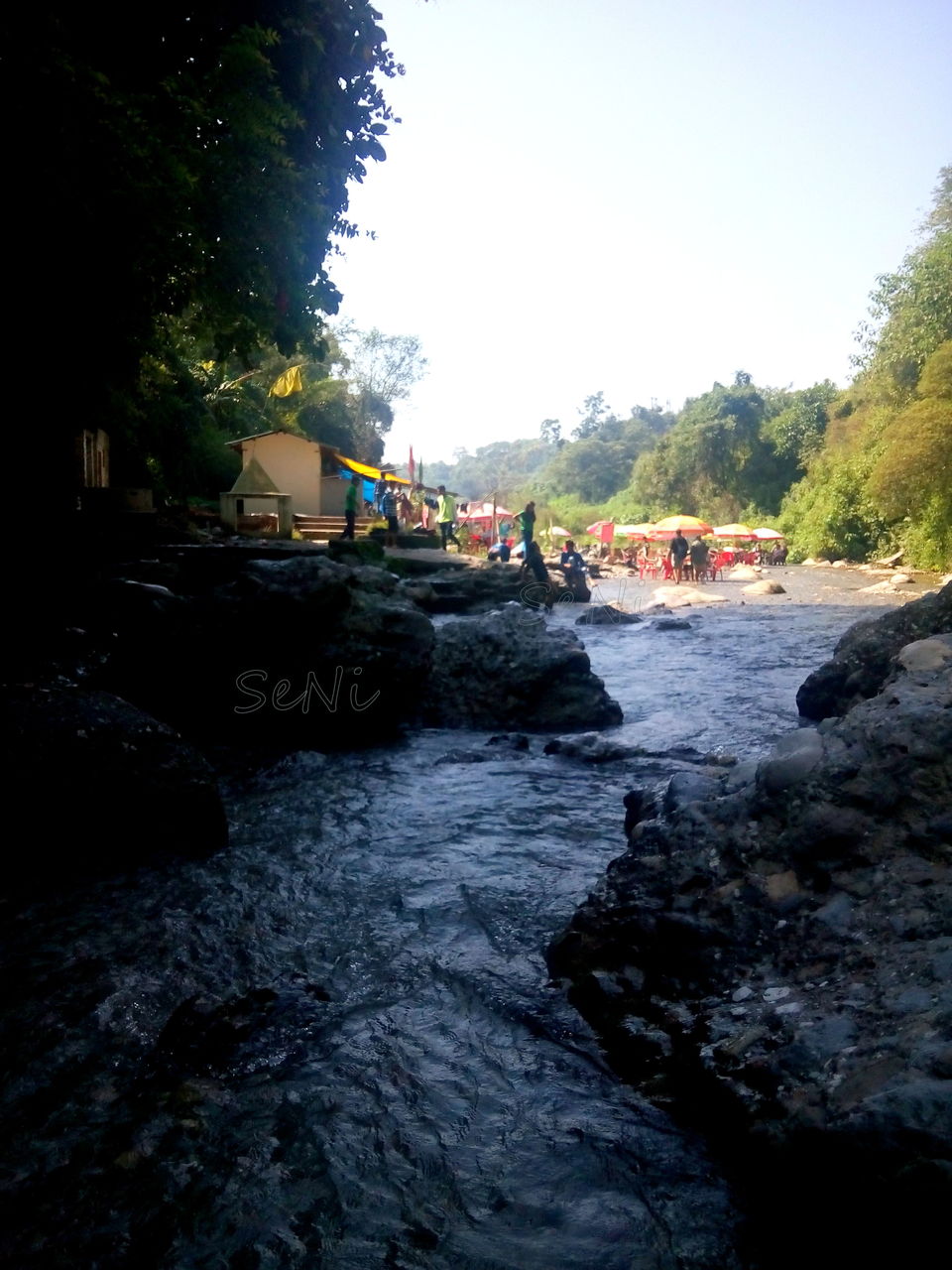 After the soothing experience in the scorching summer, she went ahead with her next destination.
So far, she visited two places of completely different style and nature. Now it was time for her to give some solace to mind and soul. Her immense love for mountains and monasteries are inextricable. Located in the Clement town and around 4kms from ISBT, Buddha Temple/Mindrolling Monastery is famous for its extravagant Buddhist structure and is another famous stop worth adding to the itinerary. For a peace lover, it was love at first sight. She was completely astonished while looking at the magnificently constructed temple that has five floors enshrining the statues of Lord Buddha and Guru Padmasambhava combined with its ornate wall paintings. The entire premise reflects the true essence of Buddhism.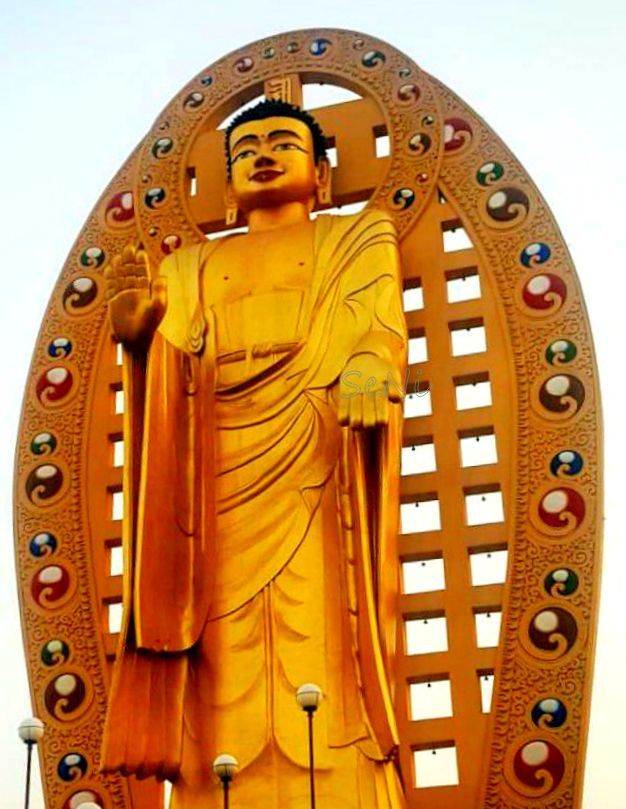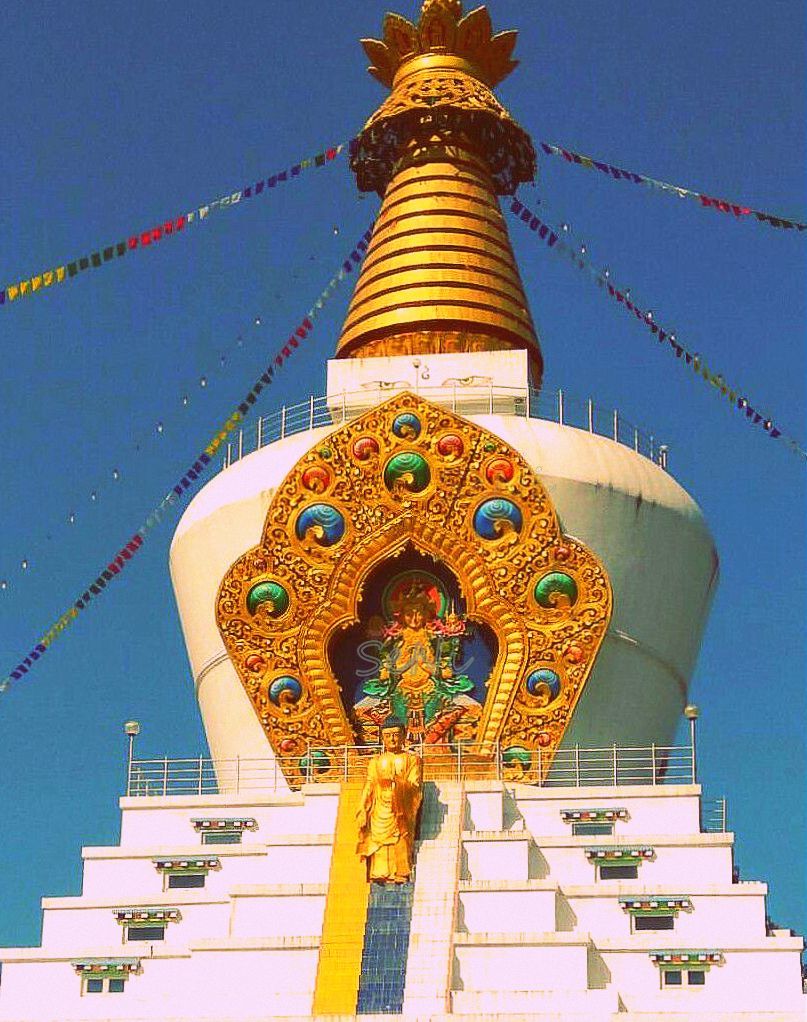 It was almost dark while spending time at the monastery. The exploration and admiration of the city was ending. However, the best time was yet to arrive to catch up with one of her best friends over a cup of tea. After searching in Zomato, she was surprised to know that her favorite café in Delhi has opened up its outlet in Doon as well. AMA Café, popularly known as the Kalsang AMA at Rajpur road in Doon is worth visiting with friends for all those who are fond of Tibetan and Buddhist culture. Colorful prayer flags, images of Ladakh, handwritten wall pieces, lampshades, delicious sandwiches along with hot cup of tea and a friend beside were worth calling off a day.
The power packed beautiful day ended with hours of endless conversations and of course a ride towards the cantonment area on a rainy night.
For a mountain lover, it was almost impossible to fall in love with a city, which is crowded and populated and polluted. However, with this visit all the stereotypes are broken. Entire time spent in Doon was a pure bliss and she felt happy to admit that one single day was insufficient to admire and preserve its beauty in heart. She would also suggest to her readers visiting all the places mentioned above to re-look and re-shape the thinking of Doon before considering it as a mere pit stop. It is much more beyond writing it in a piece of paper.
Frequent searches leading to this page:-
places to visit in dehradun in evening, must see places in dehradun, places in dehradun to hangout, places to visit in dehradun near me, auli package from dehradun