Dehradun is the capital city of state of Uttarakhand in India. It is also called Drona Nagri or Doon Valley. Dehradun got his name from word Dehra plus Dun. Dehra means tomb or samadhi which are of four wives of Guru Ram Rai Ji,founder of city. Dun comes from sanskrit droni meaning broad longitudinal valley.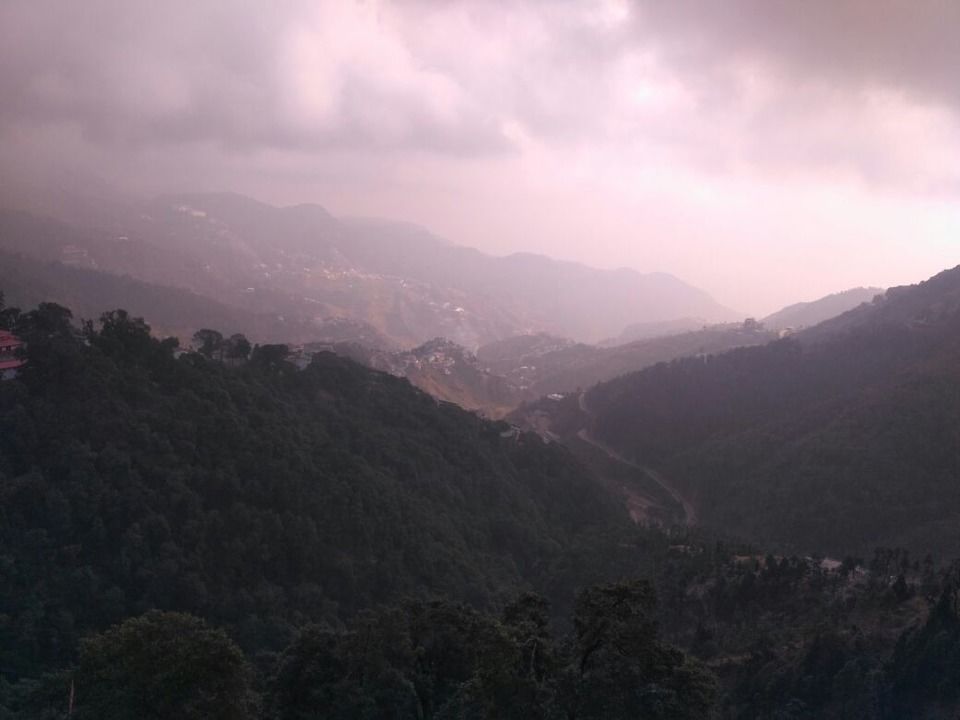 In fact,a seal dating back to first century before christ ( shunga period) mentions the droni name.Guru ram Rai ji came with his followers to this place to stay in 1672 and expired in 1687. In 1708, gurudwara jhanda sahib got completed around which whole city grew. On his birthday, five days after holi; a fair was celebrated which became jhanda fair. It is also called Drona Nagri because of its link to Guru Drona of Mahabharata time period. It has been said that Guru Drona did meditation & lived here for several years. Dehradun has very famous tourist spots and lies near Mussorie, Rishikesh & Haridwar. Dehradun is famous for schools, FRI, IMA and many government institutes. There are many attraction points too that are linked to this place but we bring you special 5 places that you must explore while visiting to Dehradun:
1. Tapkeshwar Mahadev Mandir–
This is a very famous temple of Lord Shiva in Dehradun. The main temple is surrounded by caves and water droplets used to drop over the Holy Shivlinga thus got his name as Tapkeshwar Mahadev. It is also said that Guru Drona used to pray & mediate in these caves only. There is also a river flowing down the temple which is very famous among the locals and a famous picnic spot during the summers, however you have to be very careful during the rainy season as river flow becomes very fast and may result in miss happening if not careful.
2. Robbers Cave–
Yes you read it right its the Robbers cave or Guchhupani in locals term is place of naturally formed caves through which the river flows. Its sheer natural and lovely. It's got his name because it has been said that robbers of daku Sultana ( described byJim Corbett as Robinhood of India) gang used to hide there from police during the British rule.
3. Laxman Siddh Temple–
Surrounded by dense trees there lies this very ancient temple Laxman Siddh. It is believed that this is the same place where Lord Laxman, brother of Lord Rama underwent repentance after slaying the demon king Ravana. Saint Swami Laxman Siddh underwent penance and cremated at this site.
4. Sahastradhara–
Sahsatradhara as the word says means thousand of flow meeting or flowing. It's one the most famous famous places in Dehradun during summers. This place has river flowing through between the mountains ranges making it look very beautiful. State government had made few initiatives to make this place more attractive by making rope way & setting up good restaurants in the area. This place also have one very famous Shiva temple. People in summer visit this place as a picnic spot where they relax and take bath & play in the flowing water. This place also has sulphur water flows where people take baths to save themselves from various skin disease which can happen in future. This place has too much natural beauty to over river, mountains & caves, truly a nature lover place.
5.Shri Guru Ram Rai Darbar Sahib or Jhanda Sahib–
The place where from where Dehradun got his name, you if you are visiting Dehradun this place you have to visit.This place is located in the center of Dehradun.
This post was originally published on People And City
Frequent searches leading to this page:-
places to see in dehradun, places in dehradun, hill station near dehradun, best places to visit in dehradun, places to visit in dehradun for couples