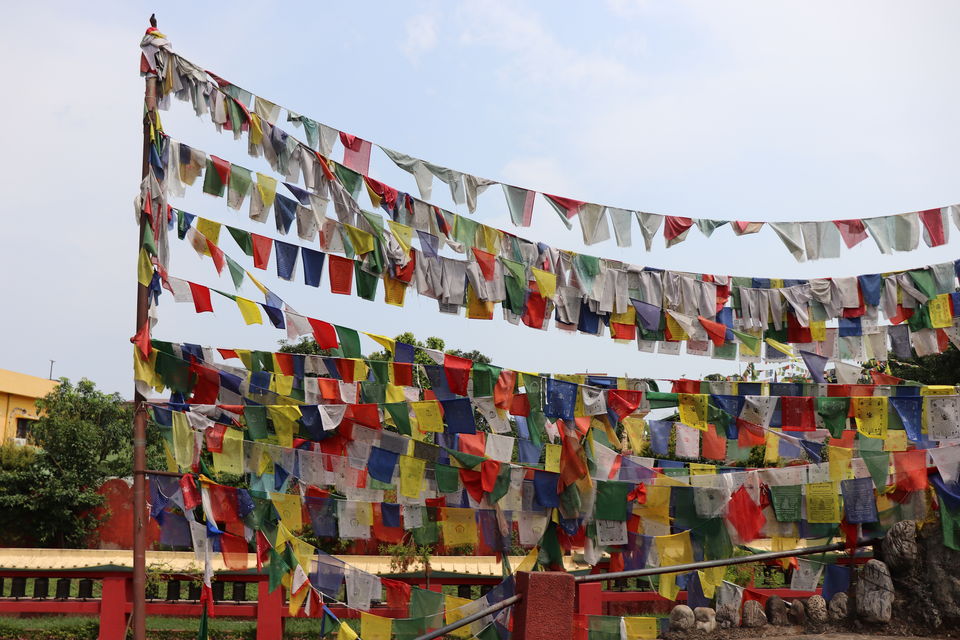 Travelling, for me, has become an integral part of my life as much as breathing. It was time again to pack my bags and set off for my next destination. This time it was not the mighty mountains or the golden beaches. Instead, I chose a valley on the foothills of the Himalayas nestled between the river Ganges on the east and the river Yamuna on the west. Yes, I chose Dehradun for a small escape for 2 days from the daily routine, and I was not disappointed at all.
Dehradun is located in the Doon Valley within the Shivalik Range in the Garhwal region of the Lesser Himalayas. The city of Dehradun also serves as the administrative and legislative capital of the holy state of Uttarakhand, India. The warmth and love of the place charmed us so much so that we fell in love with Dehradun instantly. Come, join me in my journey as I take you through the places I visited in Dehradun; come, fall in love.
Day 0: Delhi to Dehradun
Dehradun has good connectivity from Delhi via rail, road, and air; I opted a train travel. I took Nanda Devi Express from New Delhi Railway station (NDLS) that leaves at 23.50 hrs and reaches Dehradun (DDN) at 5.40 hrs the next day.
For a working professional like me, this was the perfect option as I could complete my office hours and reach the station comfortably well ahead of time.
Dehradun greeted me with a beautiful weather. The morning sky was partly cloudy and rainy. Light droplets of drizzle accompanied by slight cold breeze created the much-needed thrill and excitement. From the station, I took an auto to reach my destination.
You can find the auto-stand just outside the station. But sometimes, they do charge higher than the actual price, so you should do your homework and be ready to bargain.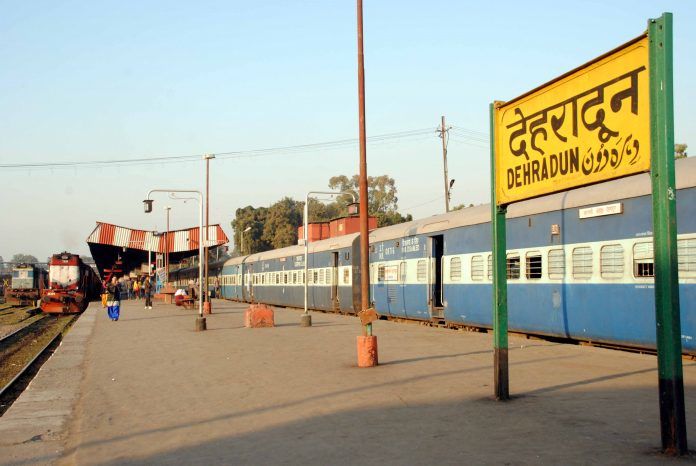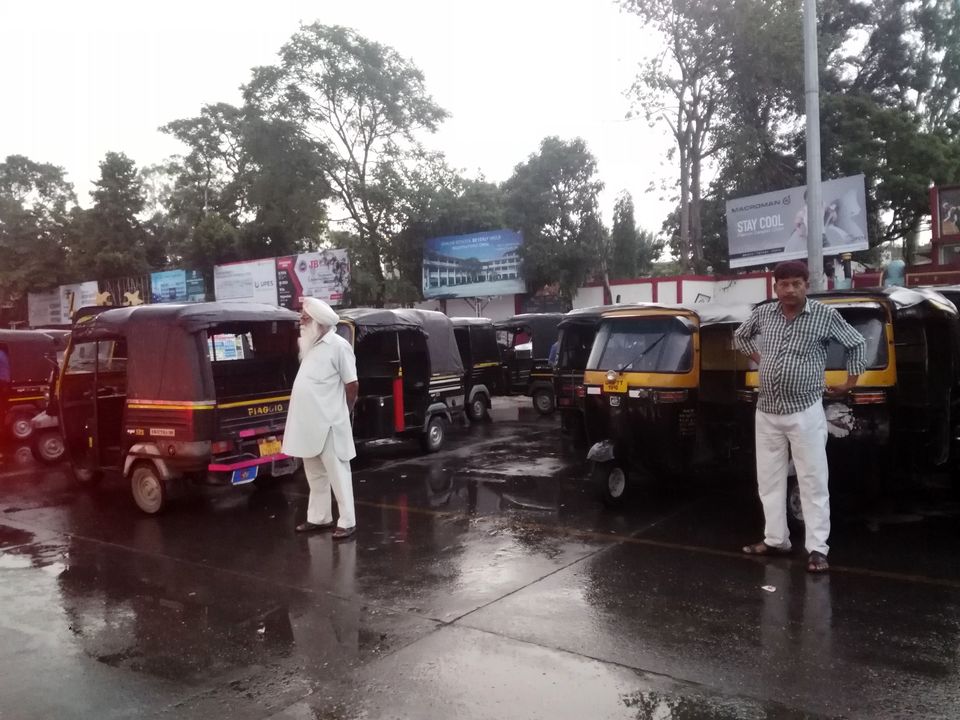 Day 1: Shastradhara
We started our day with Sahastradhara. As the name 'Sahastradhara', suggests a 'thousand-fold springs', this place is home to many, big and little, waterfalls where water drips from limestone stalactites. The water is rich in sulphur thus making this place famous for its sulphur springs. Apart from the magnificent beauty of this place, there are other attractions to look for such as ropeway to reach the hill top, joyride, and plenty of hotels and restaurants to munch on fresh and delicious meals.
Ropeway Charges: INR 150 per person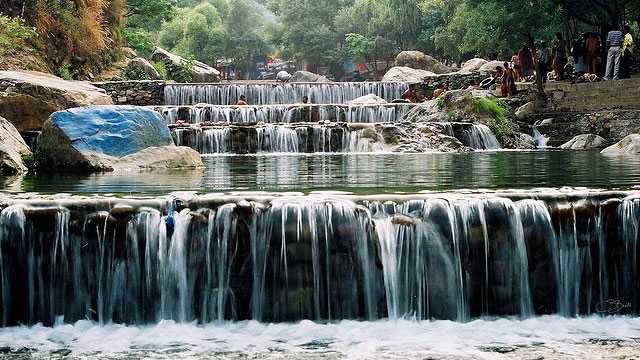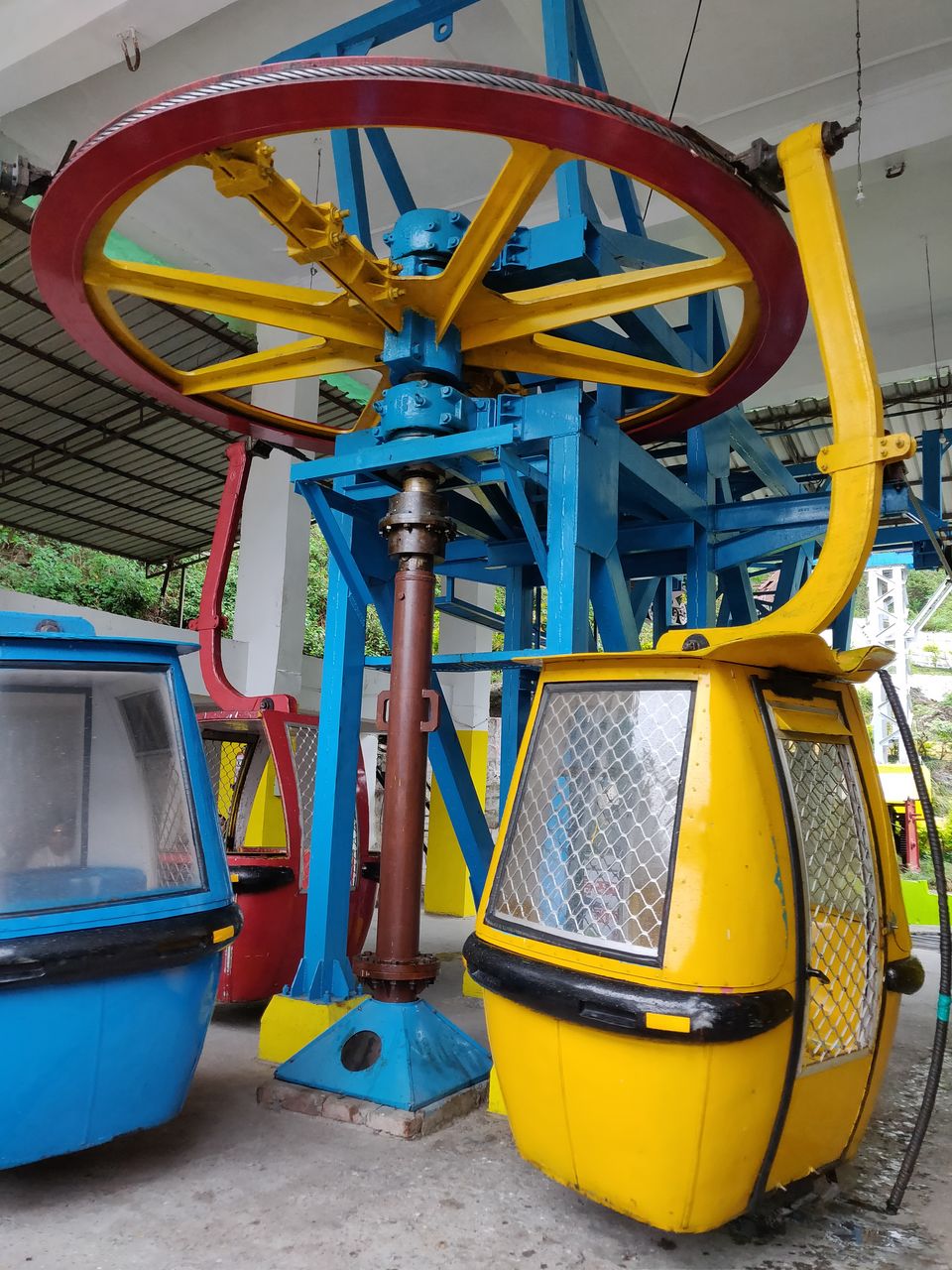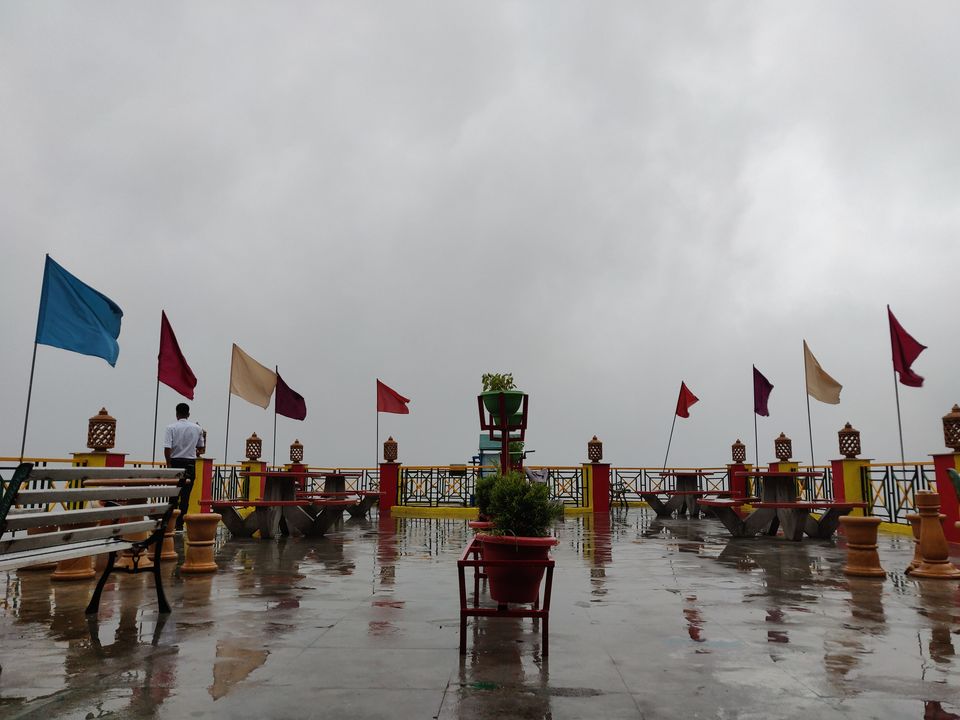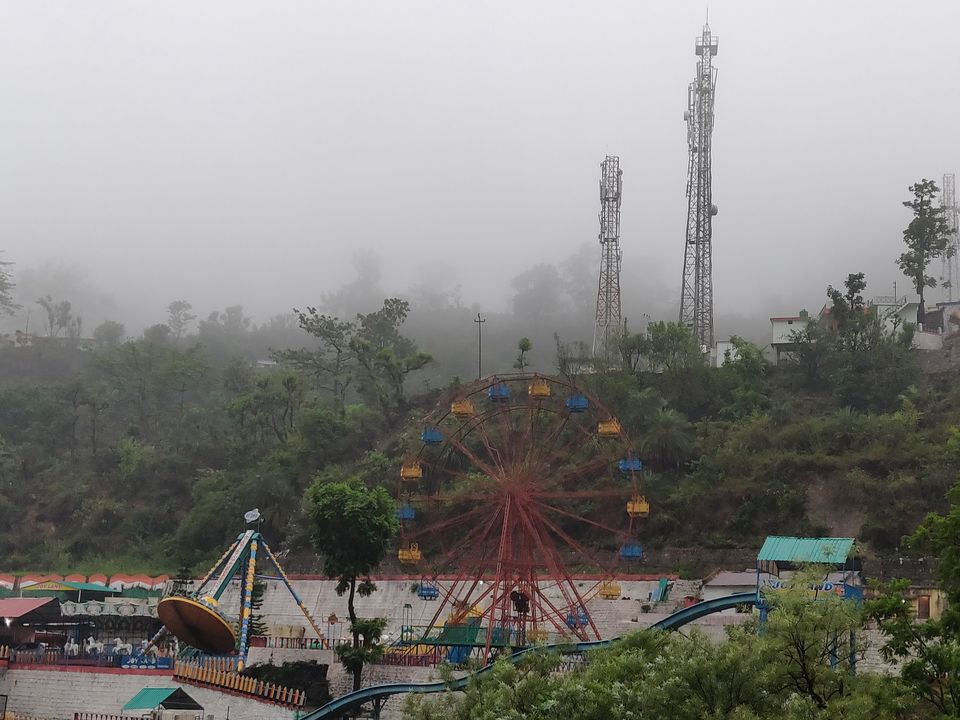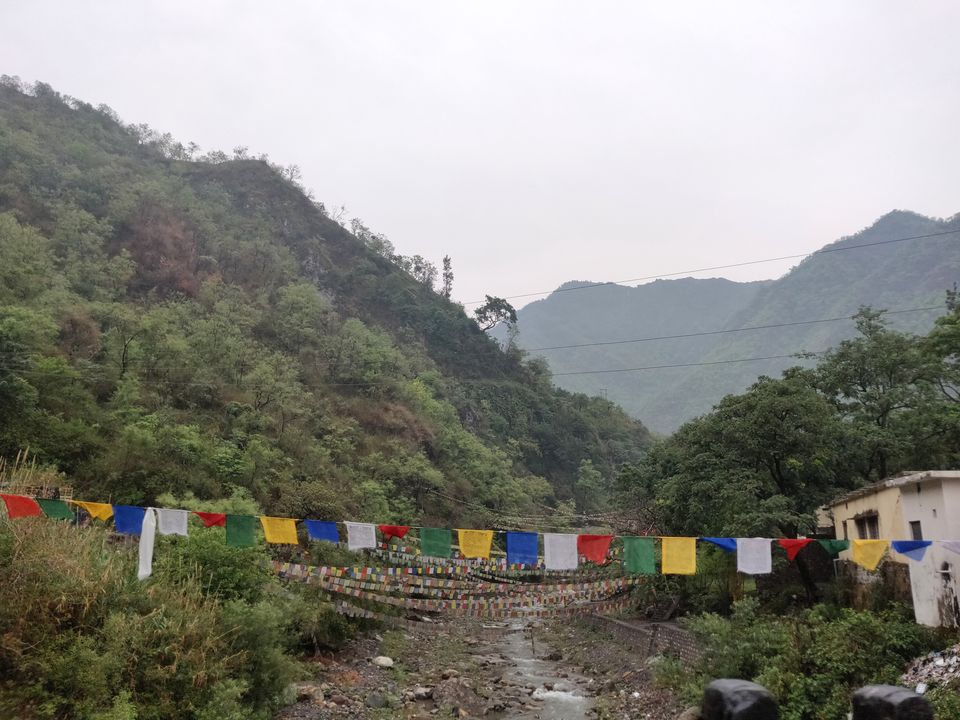 Day 1: Dehradoon Zoo / Malsi Deer Park
Our second destination was the zoo. Previously known as the 'Malsi Deer Park', the zoo is situated in serene surroundings. Malsi Deer Park was constructed in 1976 and started with a handful of 10 animals. Now, this place is home to nearly 200 animals belonging to various species including deer, leopard, peacocks, ostriches, crocodiles, owls, lovebirds, cockatiels, parrots, etc. Apart from the beautiful surroundings and exotic animals, the zoological park also offers children park, restaurants, washroom facilities, and adventure sports like Zip-Line, Flying Fox, and Commando Bridge.
Entry fee: INR 10-20 per person
Opening Time: 10.00 am
Closing Time: 5.00 pm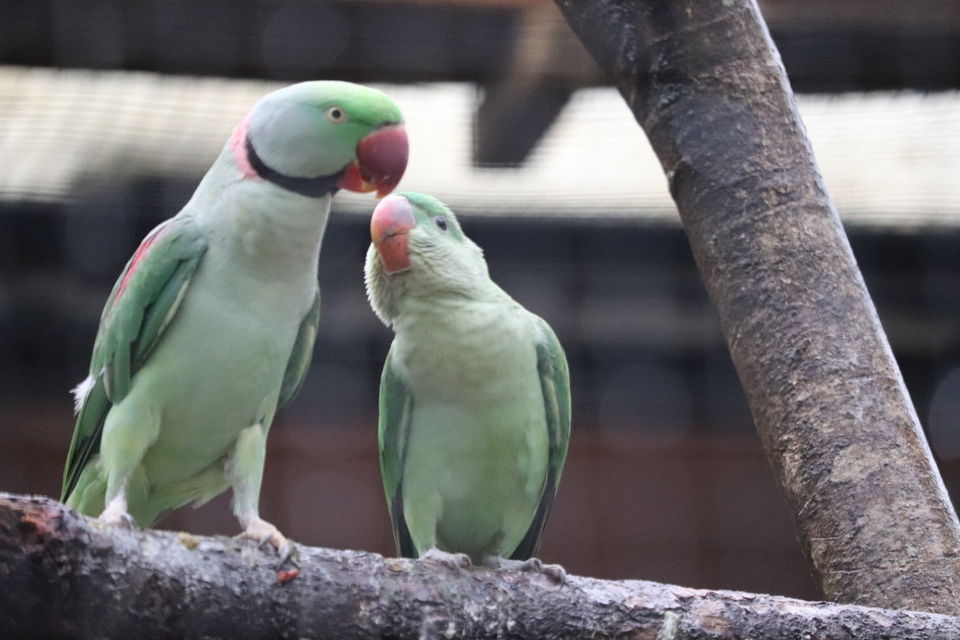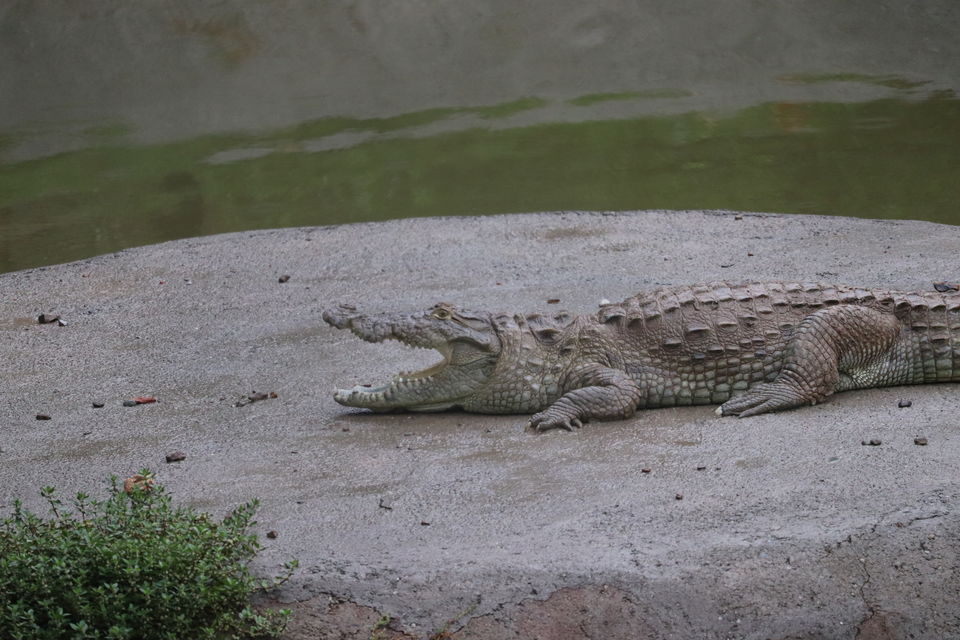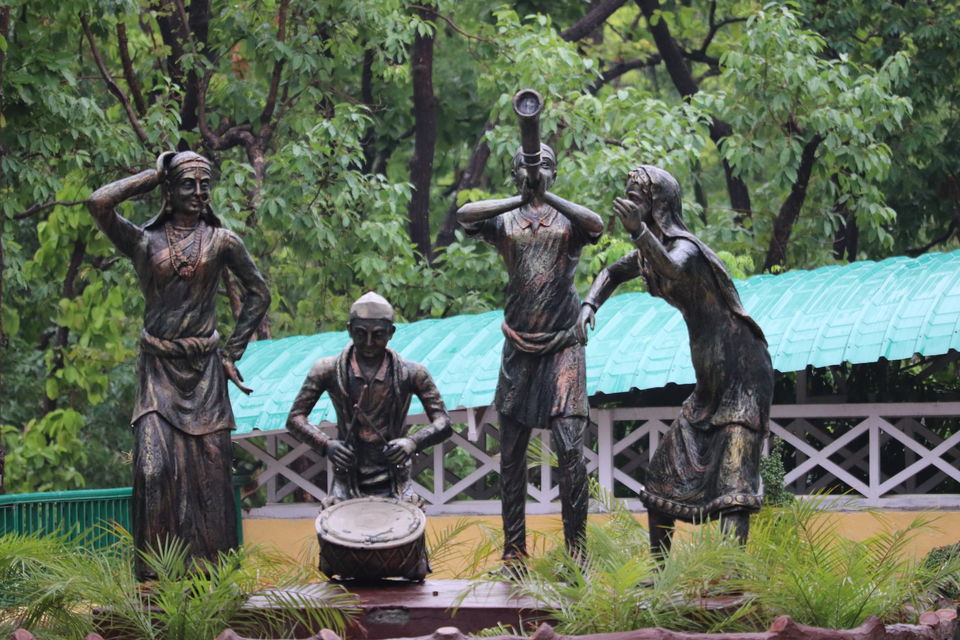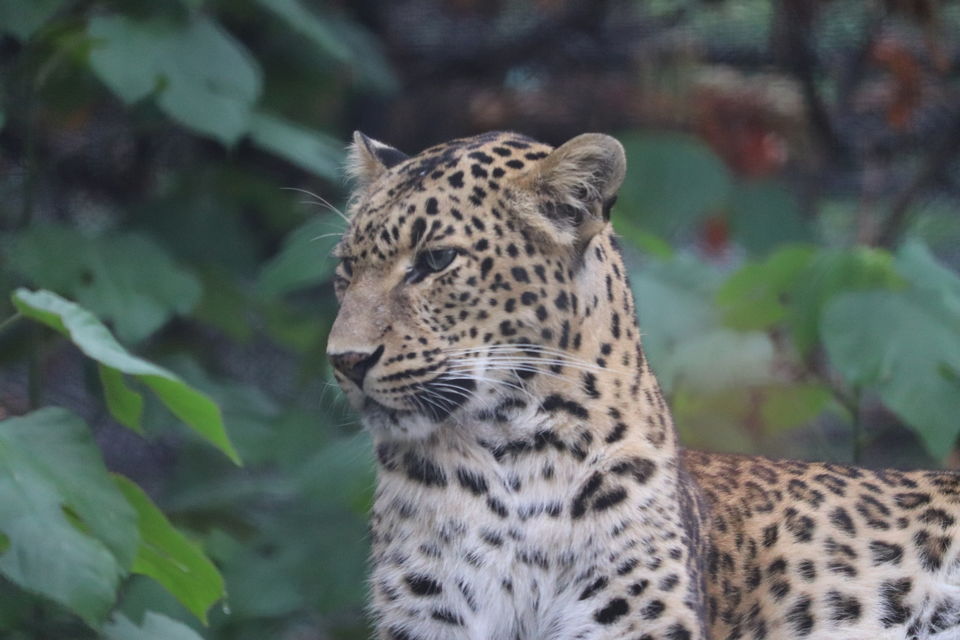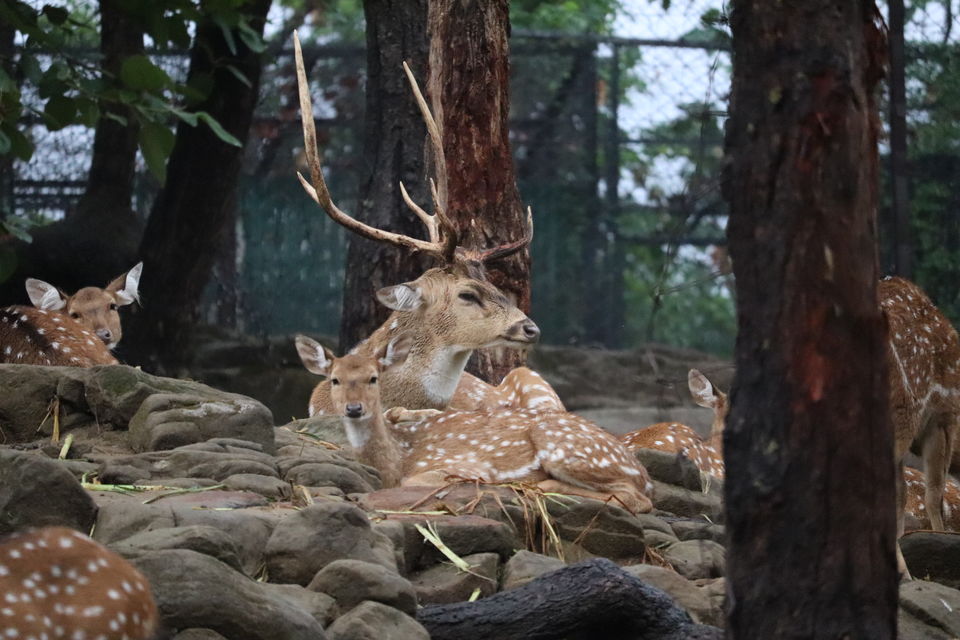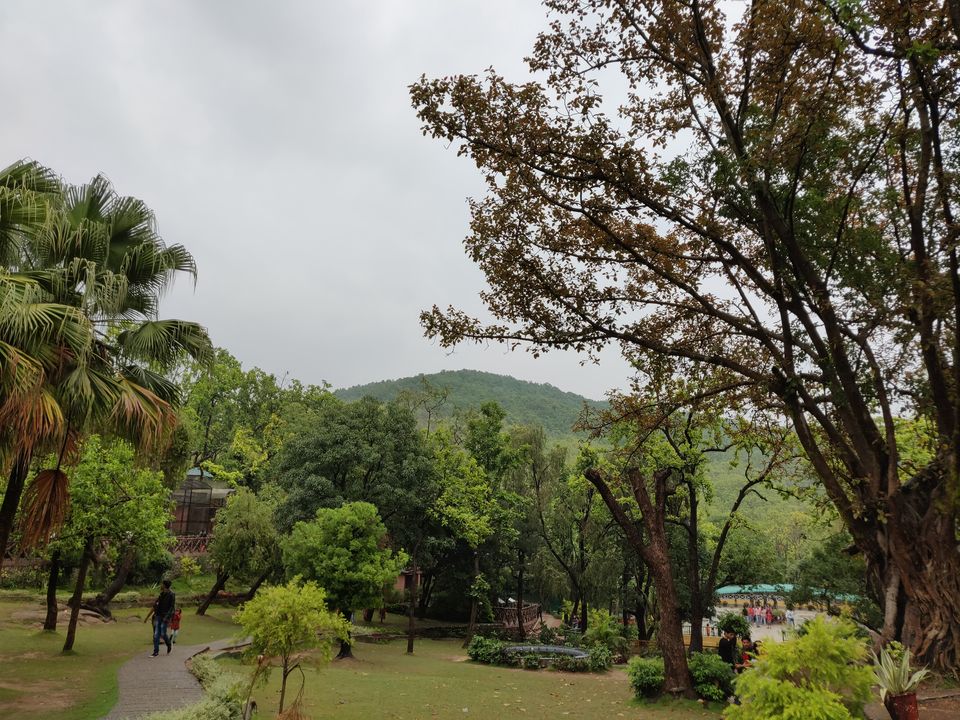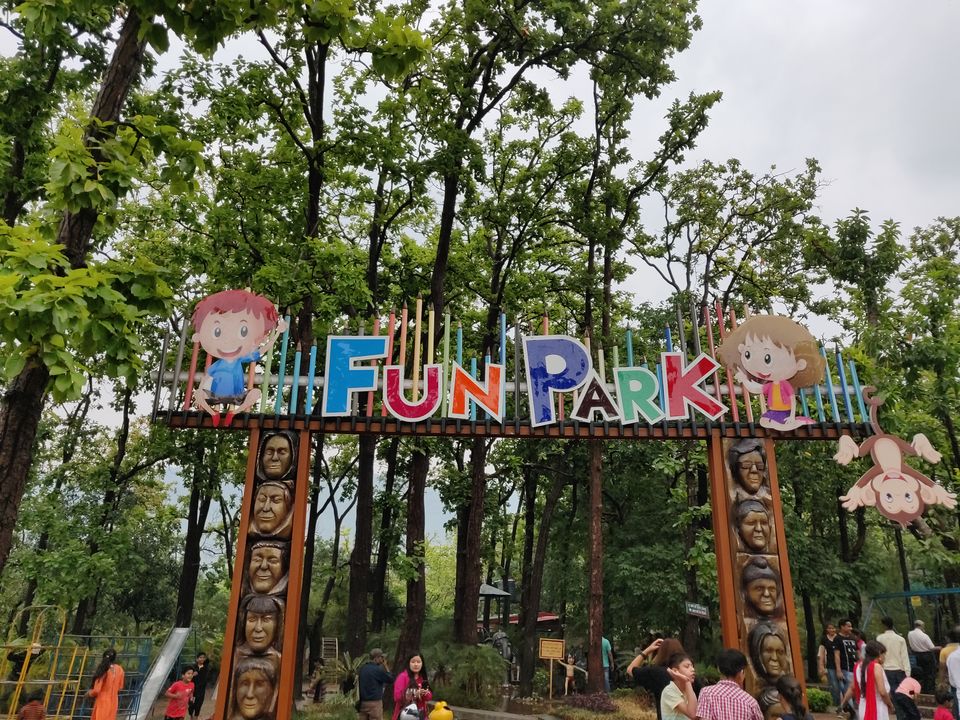 Day 1: Robber's Cave
From the zoo, we headed for Robber's Cave which was a long-awaited destination. Visiting this place was a pure delight. This is a 600 m long cave that is divided in two main parts. The centre of the cave has a fort like structure which is now broken. The cave's highest fall is 10m high. Robber's cave is famous for a strange natural occurrence; a stream of water suddenly appears and then disappears underground, only to appear again a few yards away. Tourists and locals rush to this place to experience the walk through the mystical water inside the cave.
Small shops outside the cave rent slippers for INR 10 in case you wish to go in the water.
Entry Fee: INR 20-30 per person
Opening Time: 07.00 am
Closing Time: 06.00 pm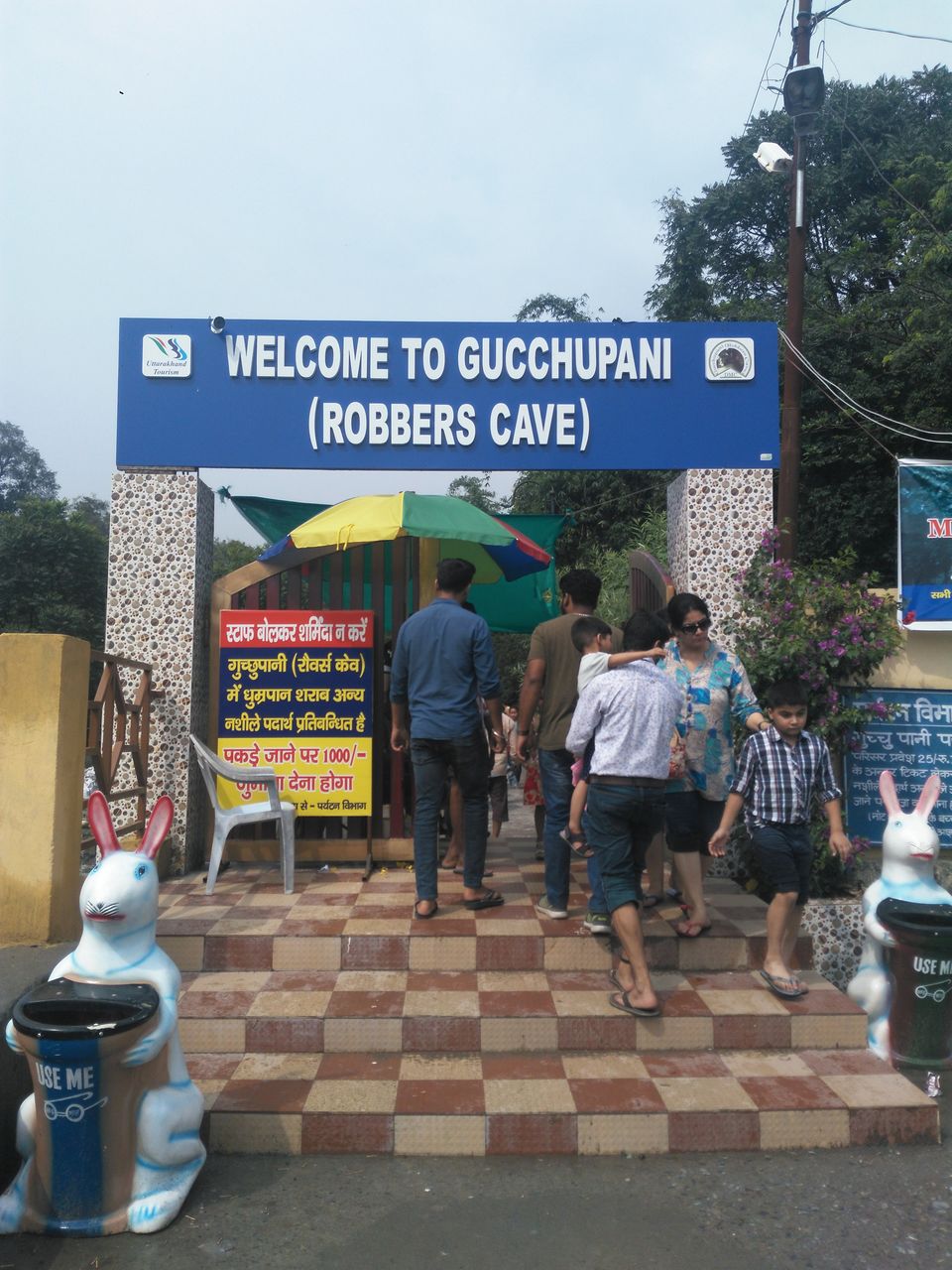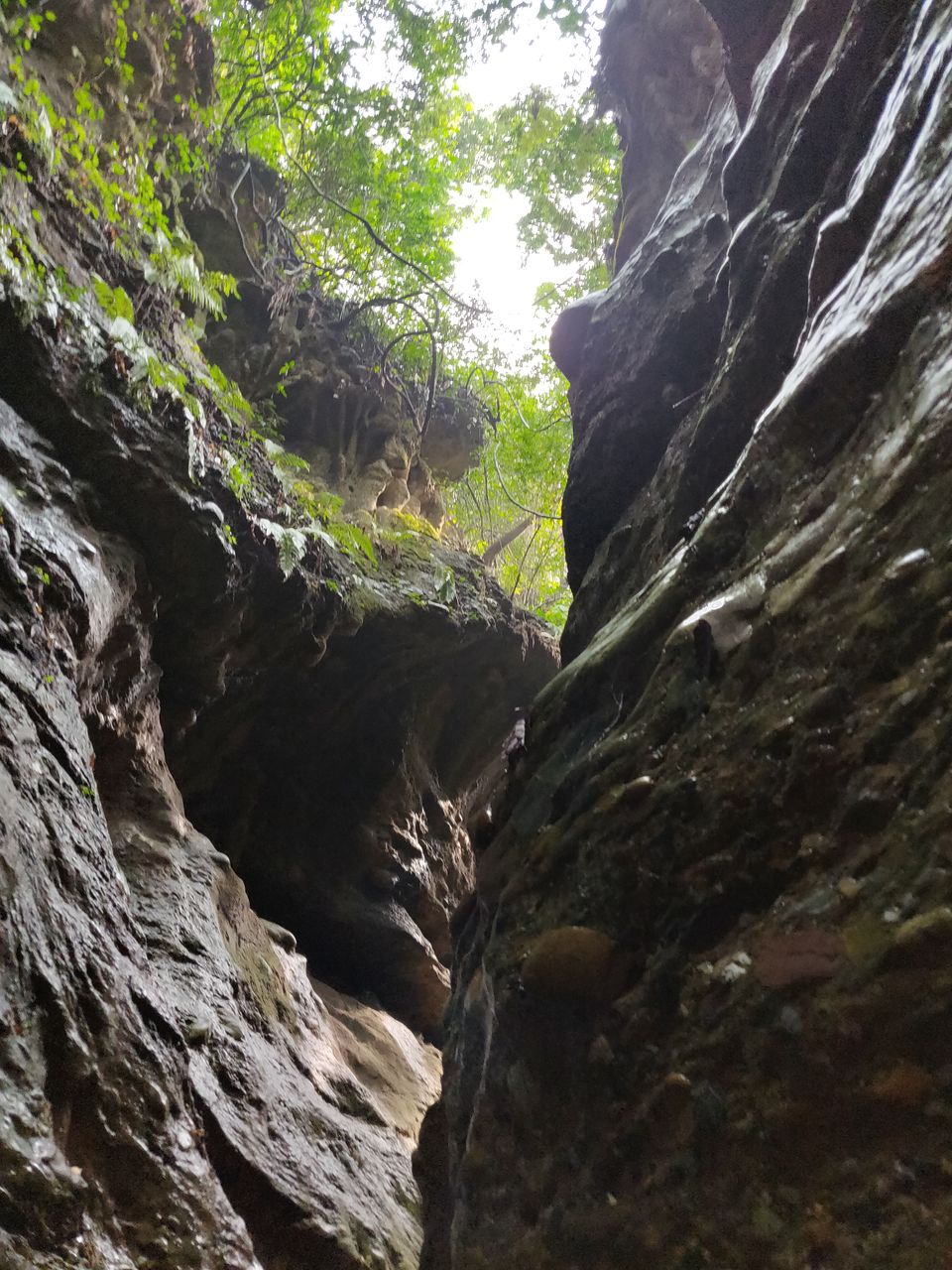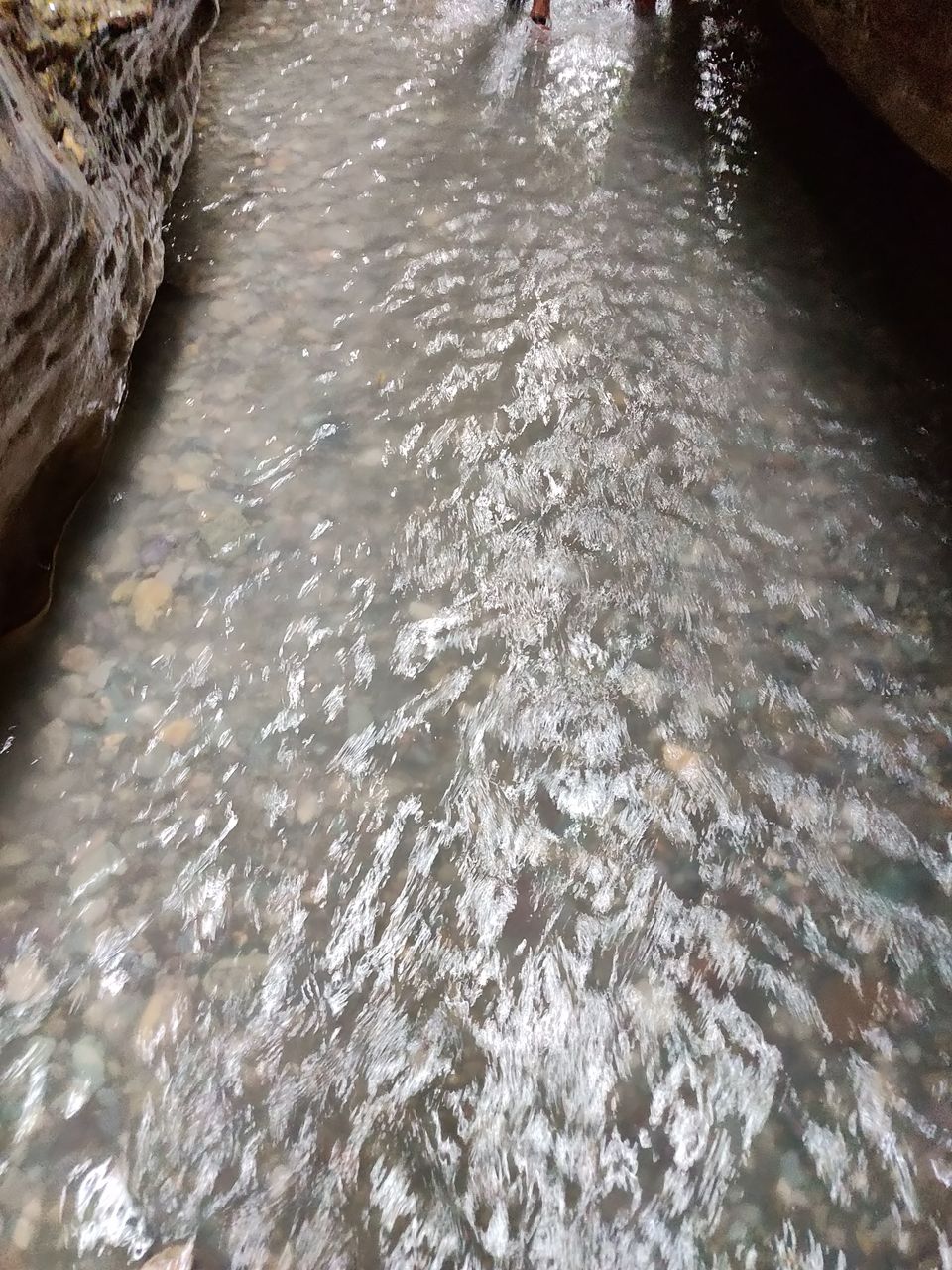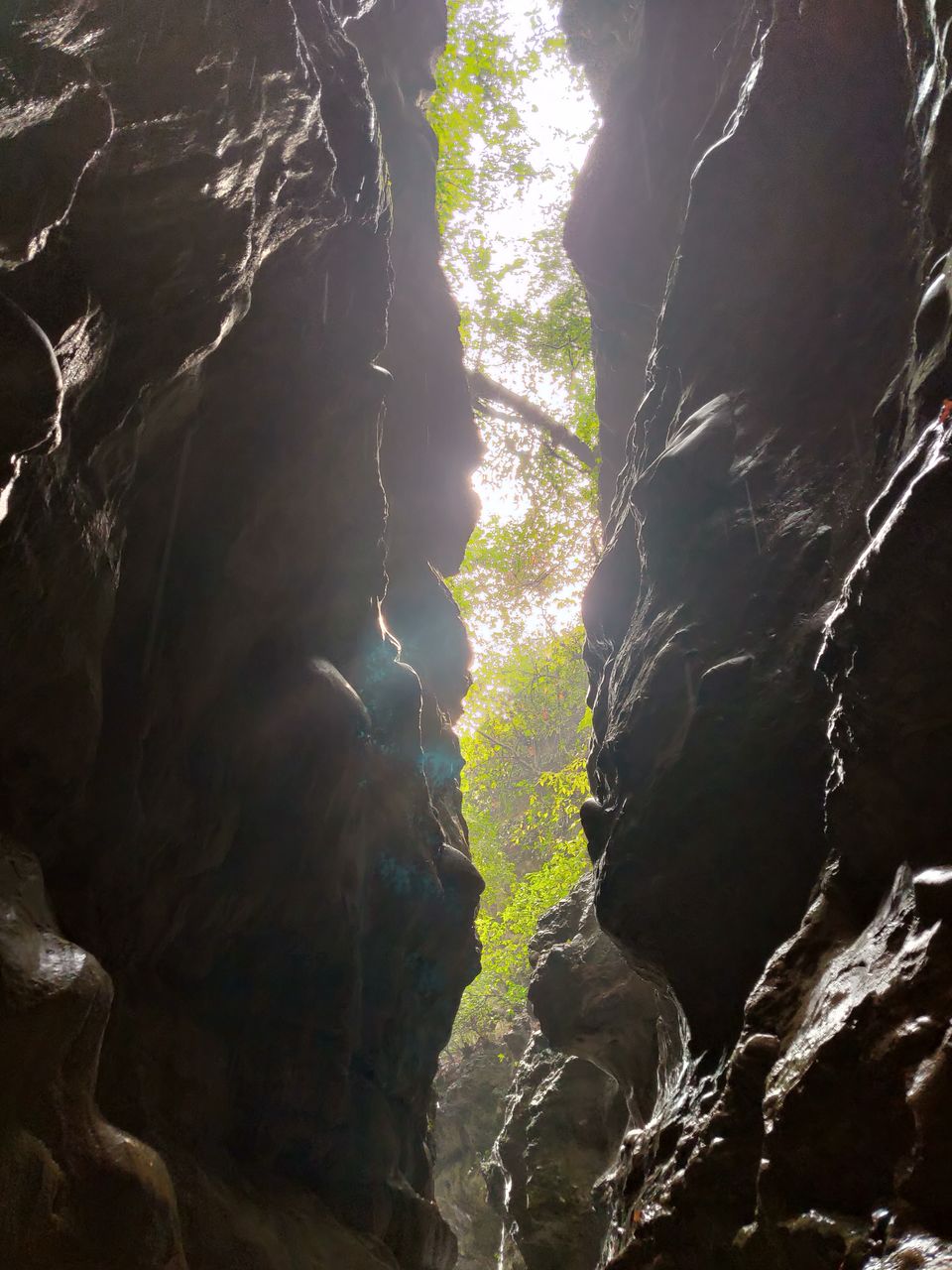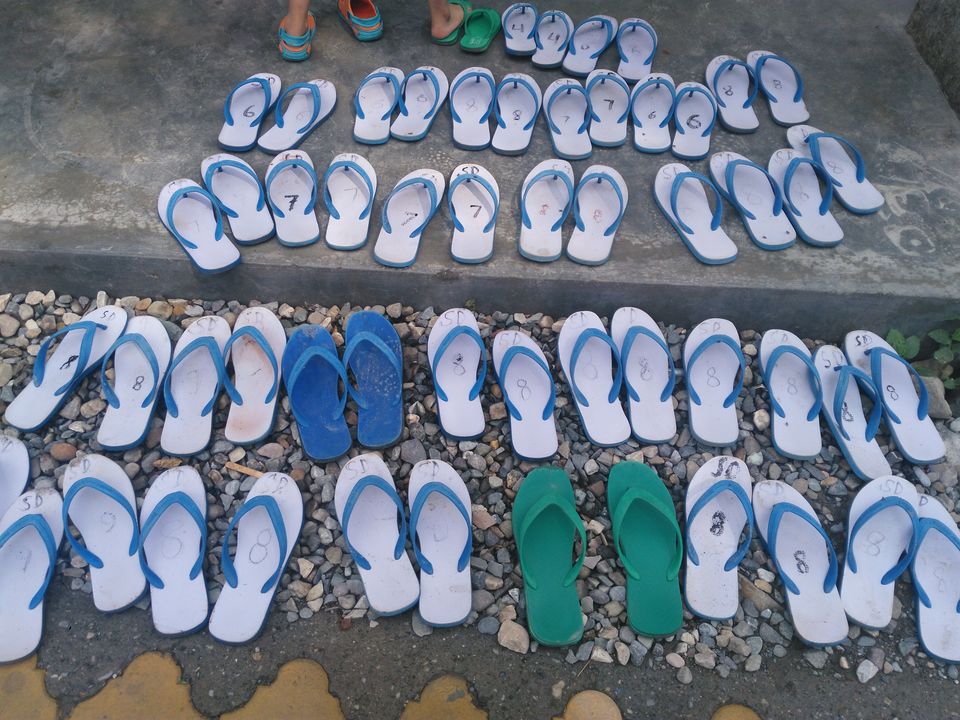 Day 1: Tapkeshwar Mahadev Temple
Next we made our way to Tapkeshwar Mahadev Mandir. This temple is dedicated to Lord Shiva. The original 'shivalinga' is located inside a natural cave. Droplets of water fall on the 'shivalinga' continuously from the cave's ceiling thus giving it the name 'Tapkeshwar'. There are other temples dedicated to different gods and goddesses. These temples are located by the forest side and a narrow stream of river flows adjacent to them.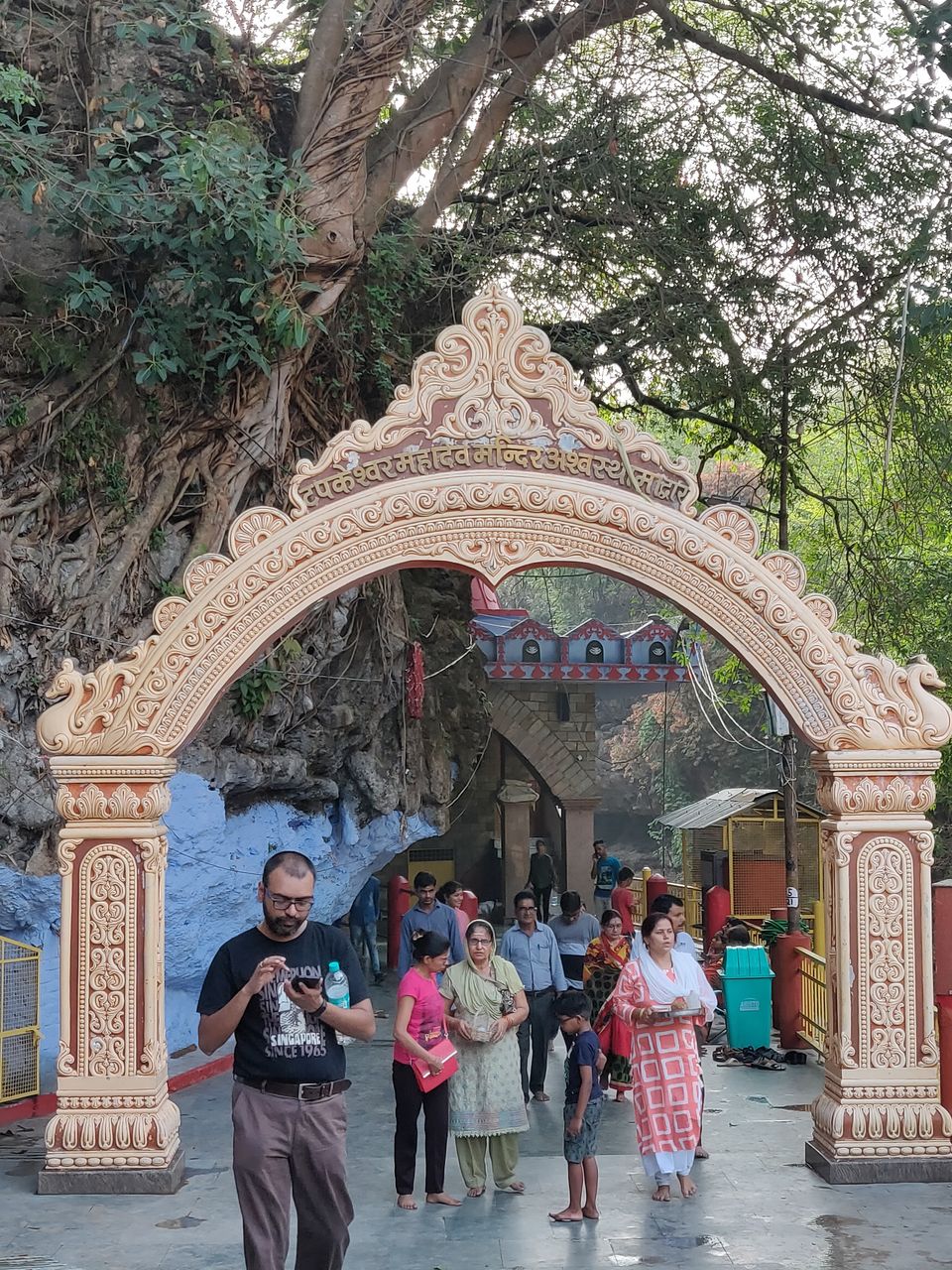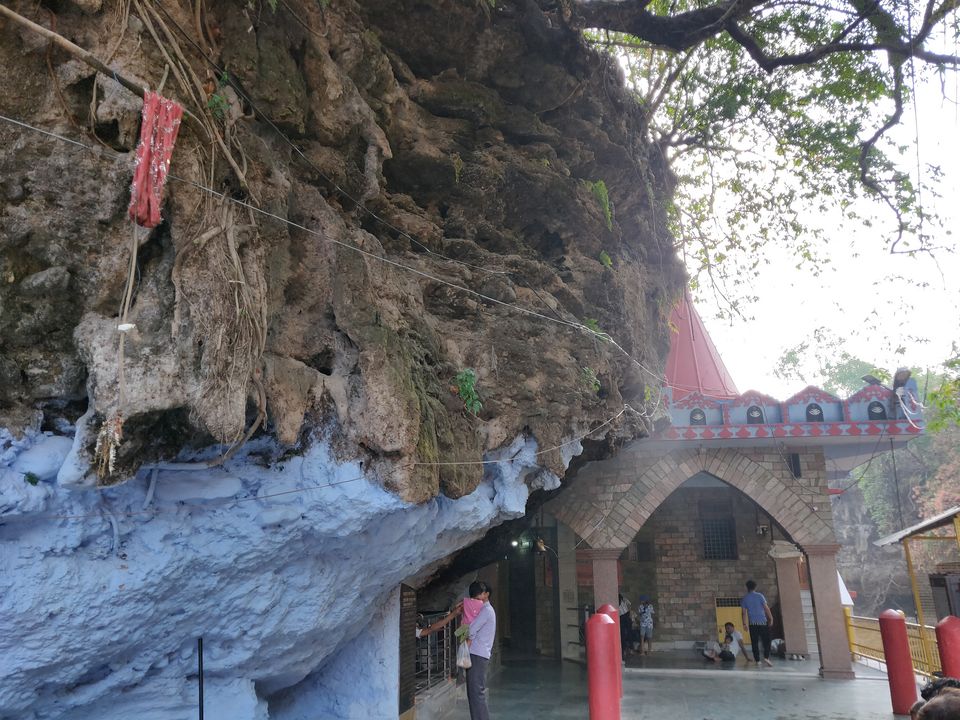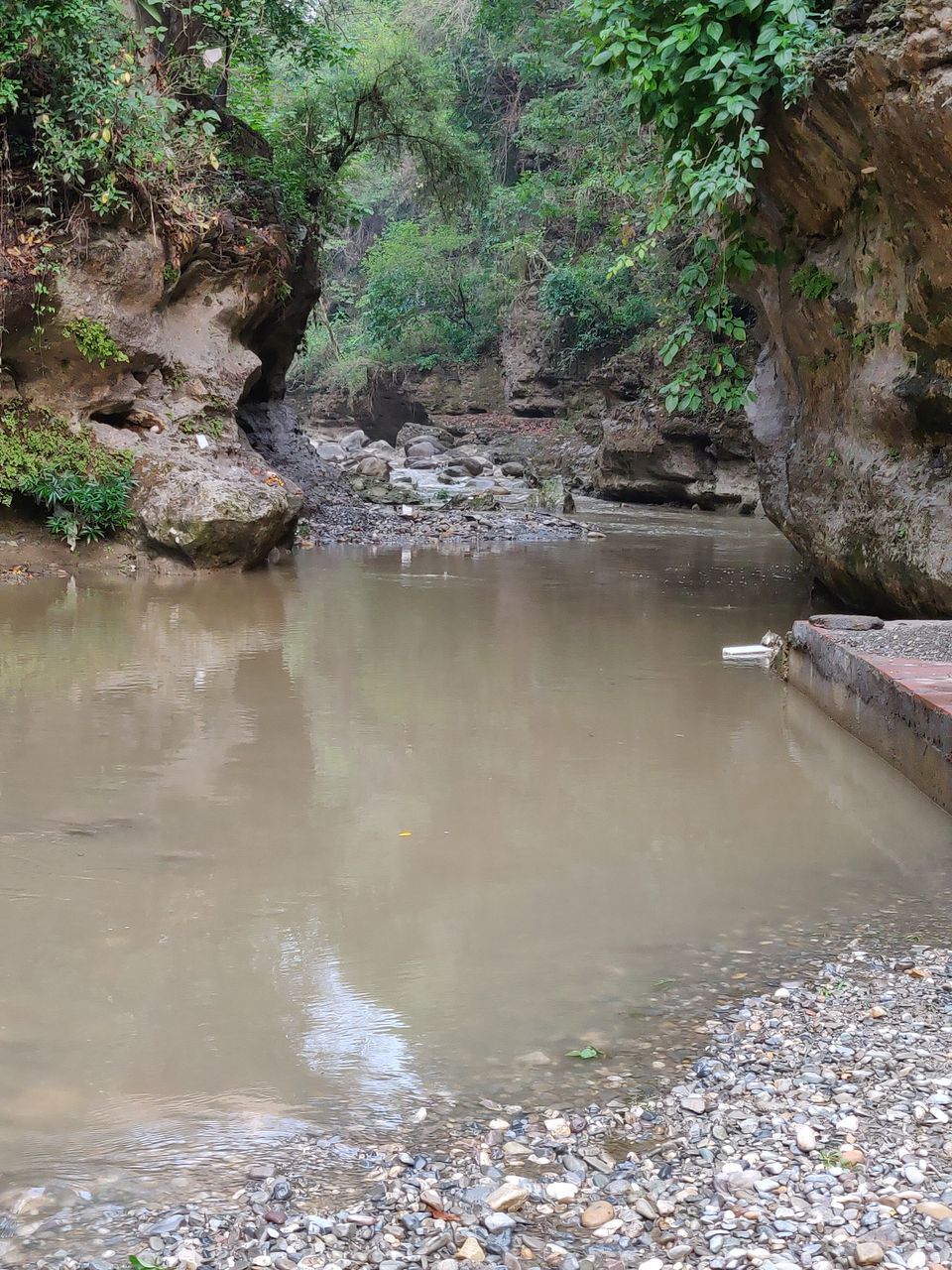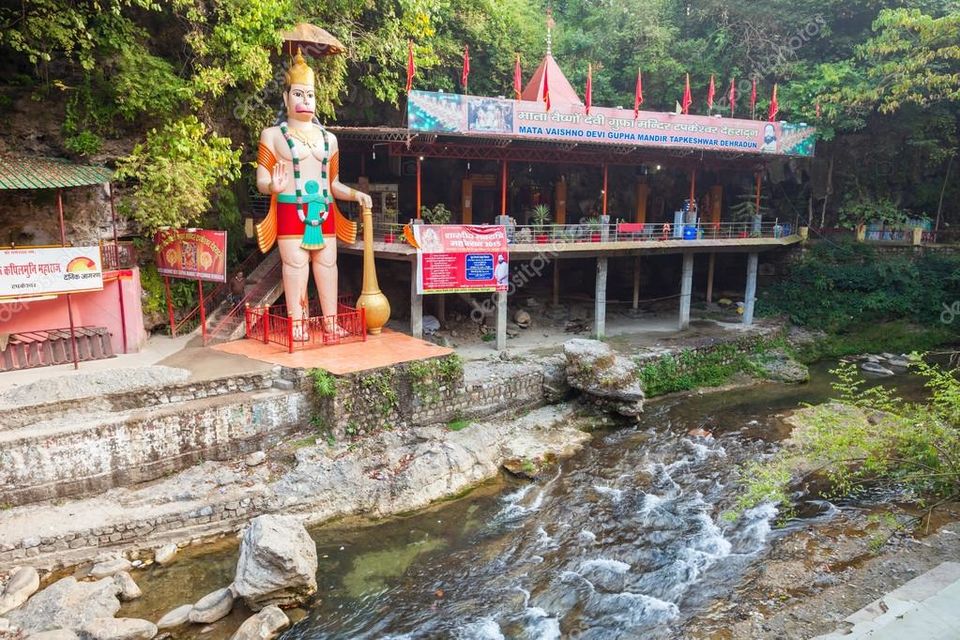 Day 1: Kalsang AMA Café
Having exhausted ourselves at all the places, we needed some delicious meals to refill our energy levels. To do so, Kalsang was the place to be. You can find Kalsang Friend's Corner and Kalsang AMA Café. We opted the latter one. The ambience and the food was exactly the need of the hour. We completed our first day with good supper and chalked out next day's plan.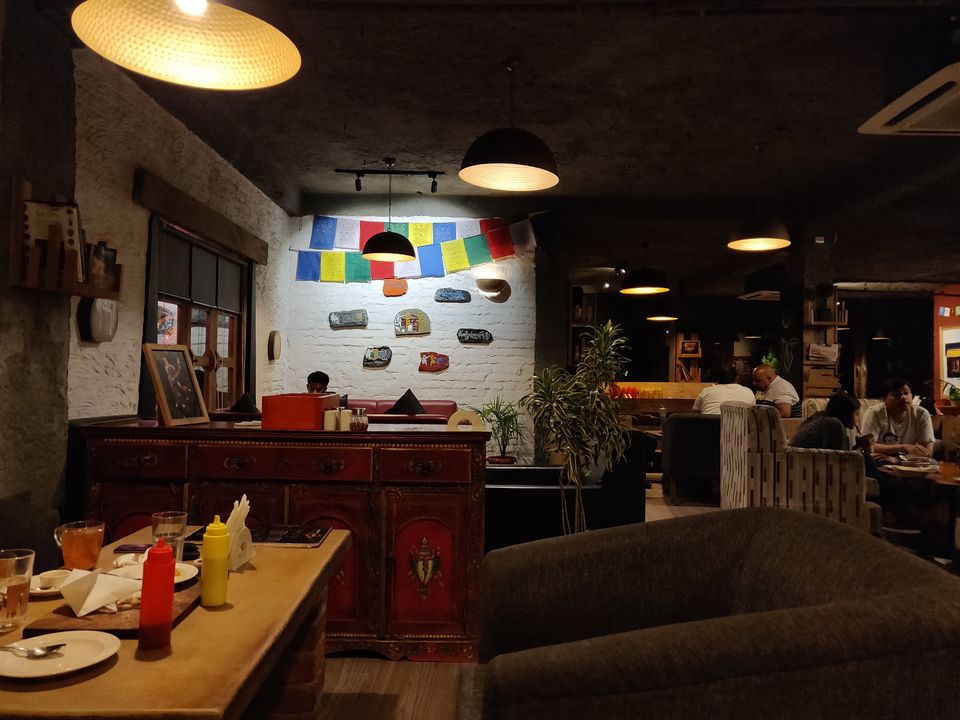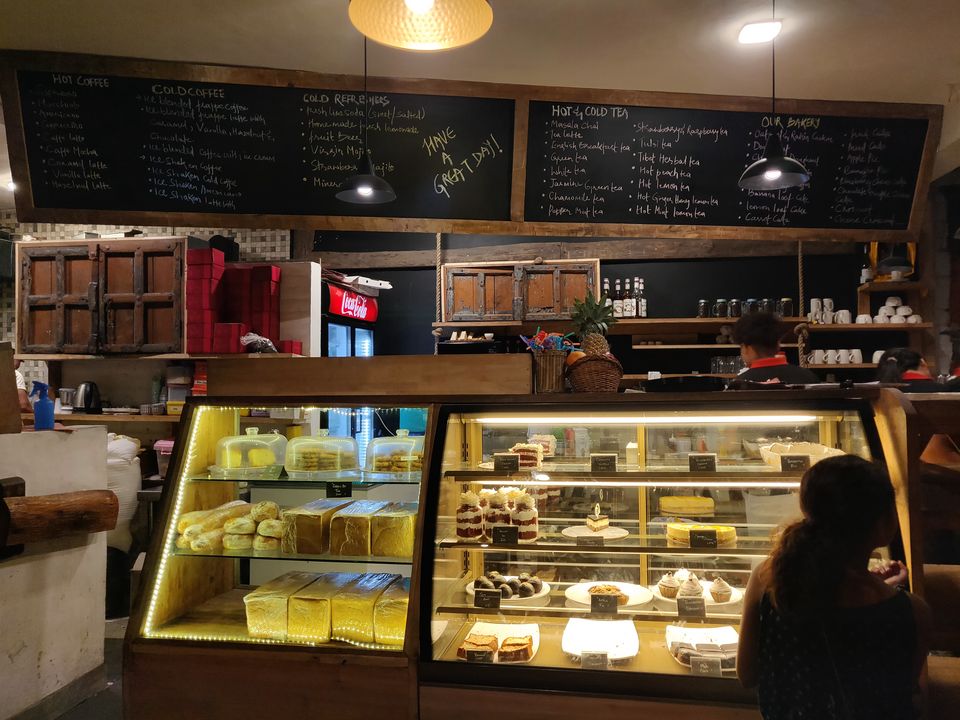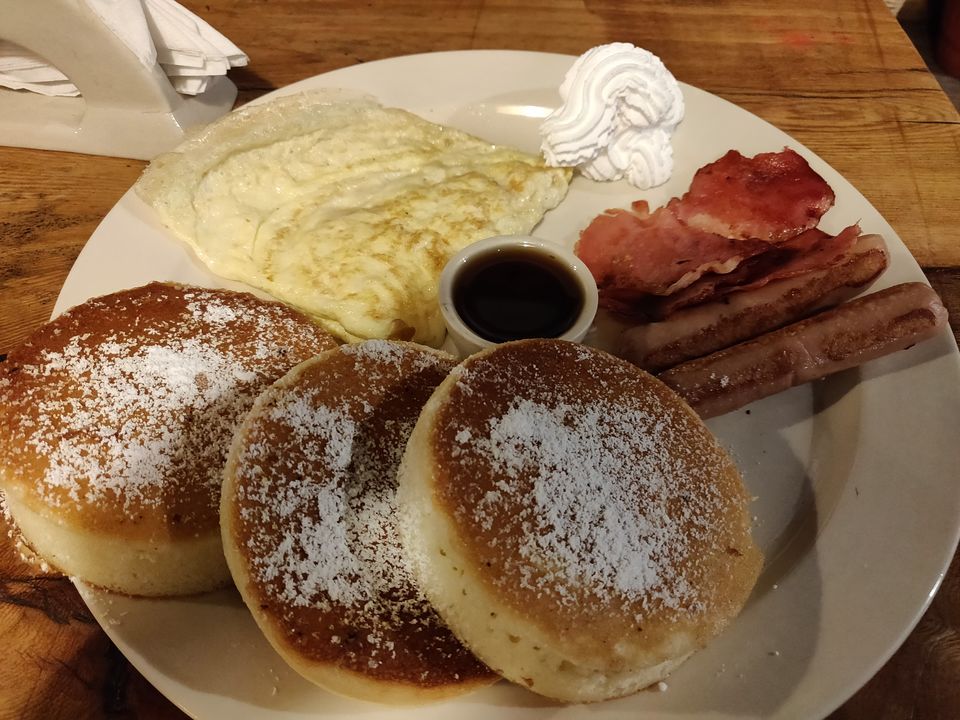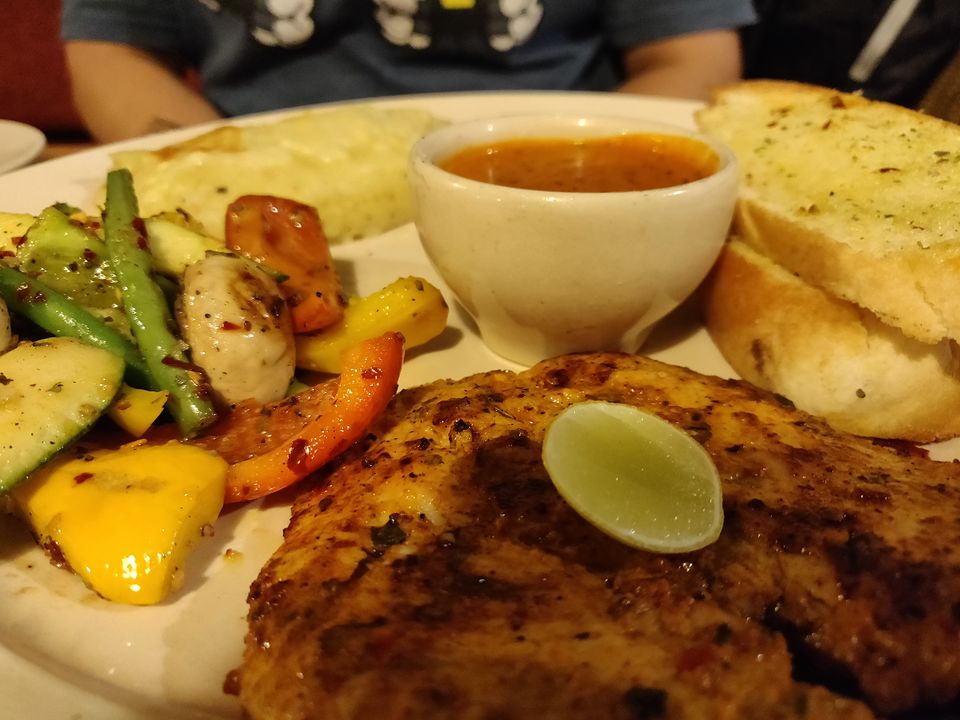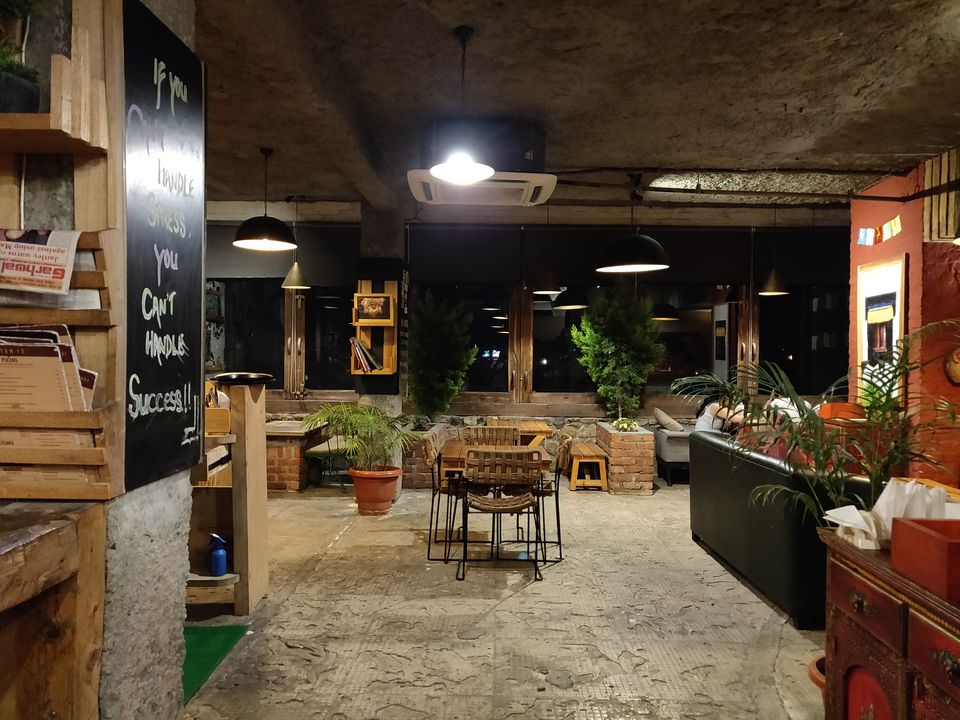 Day 2: Mindrolling Monastery
We decided to visit only one place the next day as I had a train to catch for returning to Delhi and we visited the Budha Temple and the World Peace Stupa at Clement Town. Reaching there isn't a hassle as autos are available round the clock. This place is famous for being the holy school of Tibetan Religion. The Budha Temple is a Tibetan Monastery that was built by his eminence Kochen Rinpoche along with few other monks in the year 1965 with a vision of promoting and protecting the religious beliefs and culture of Buddhism. Believed to be the largest Buddhist reliquary in Asia, it houses a magnificent statue of Lord Budha that stands majestically tall at a height of 103 feet. The clear blue sky behind the statue provides a view worth admiring. The monastery is about 220 m high and has five floors. While the first three floors display the life of Lord Buddha made in paintings with pure gold, the fourth floor provides a bird's eye view of the Doon Valley.
The colourful and disciplined ambience of the monastery gave our day a good start.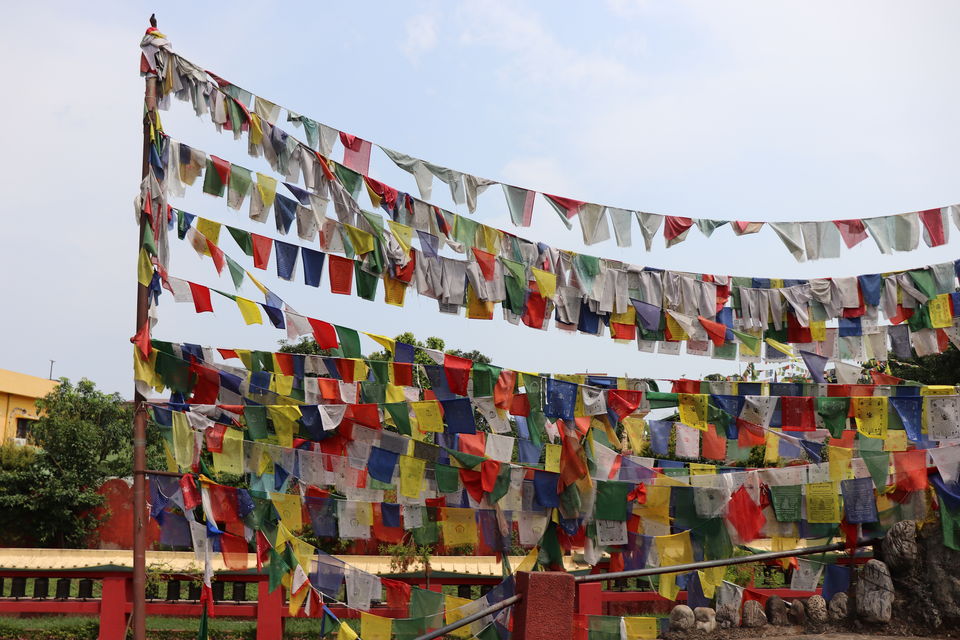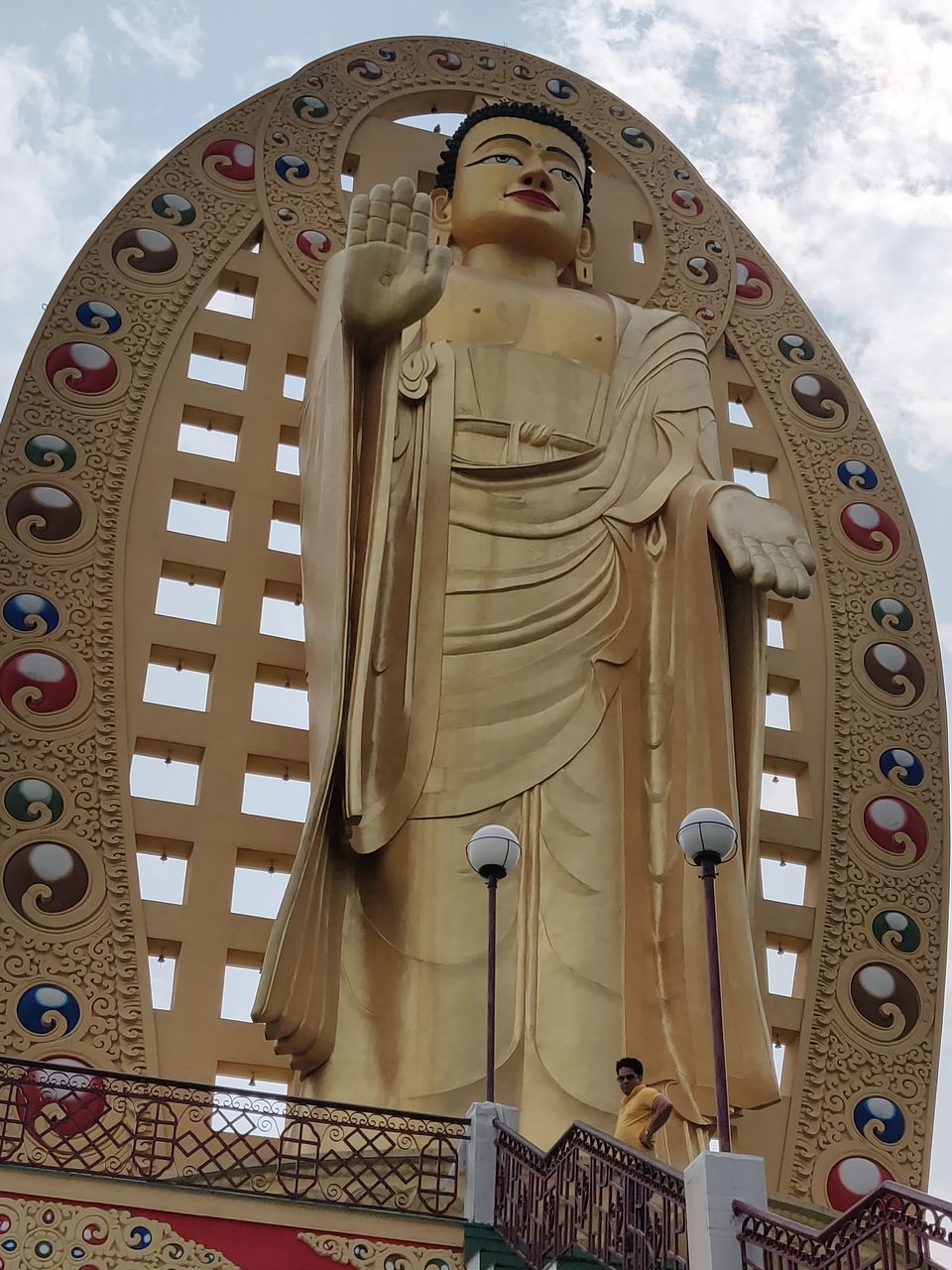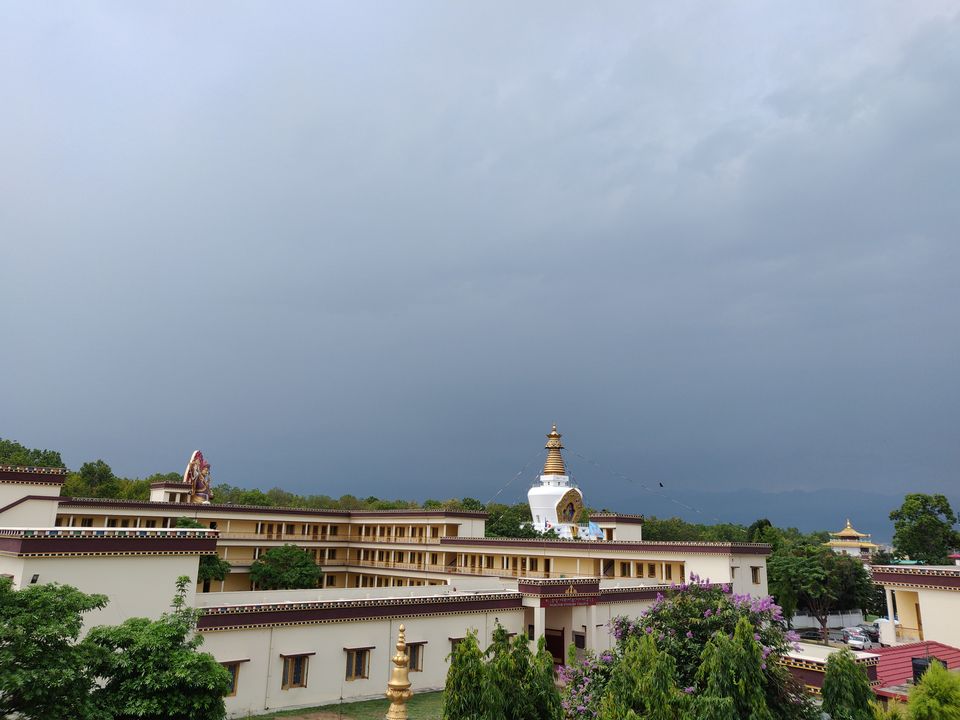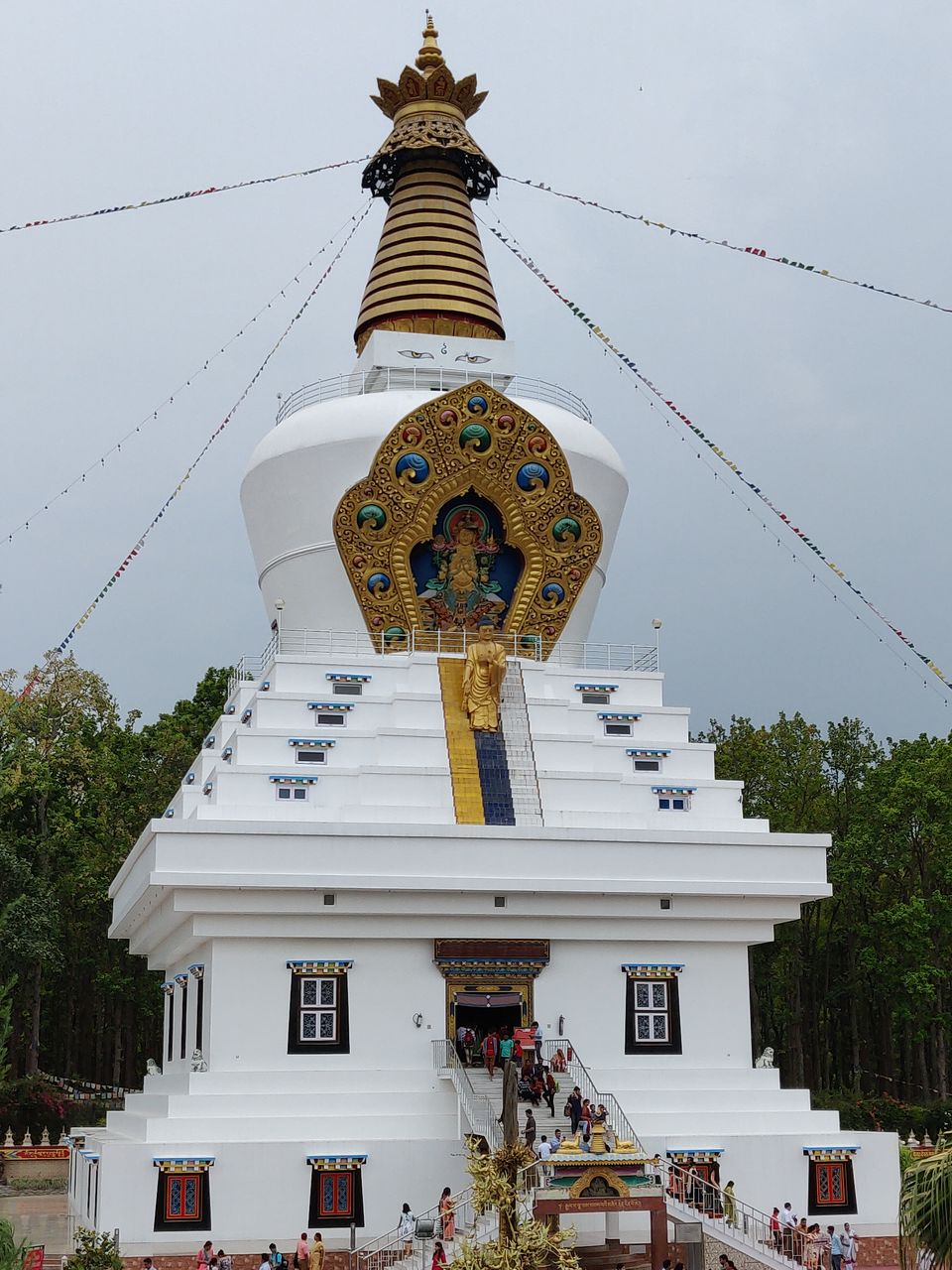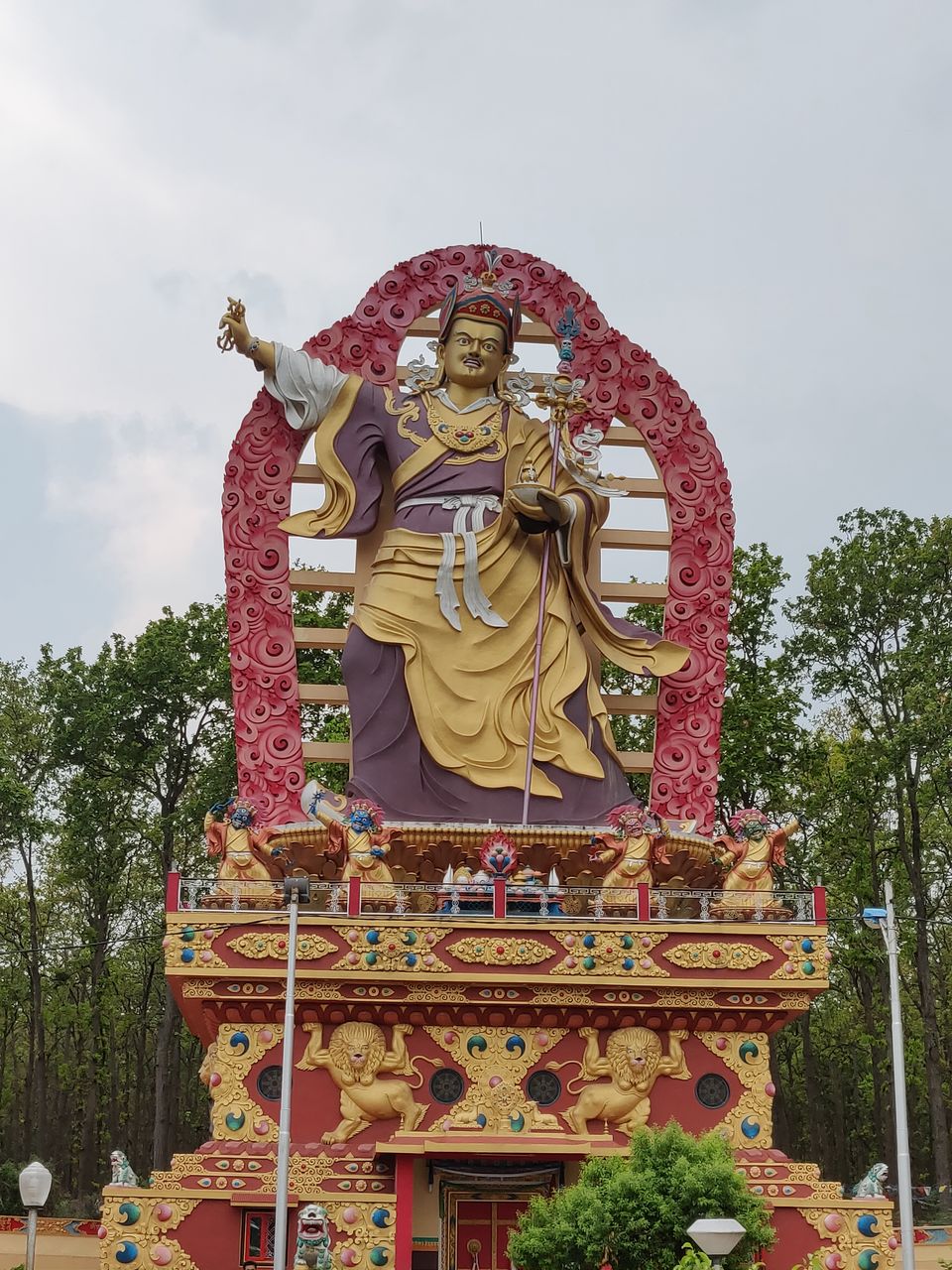 Day 2: Norjin Restaurant
Well, if you wish to fulfil your wishes of eating authentic Tibetan food and delicious momos (dim sums), you must head for Norjin Restaurant. It is located few meters away from the monastery and offers you clean sitting places indoors and outdoors. Having satisfied our souls with some delicious 'thukpa' and 'momos' there, we concluded our trip and headed to our room.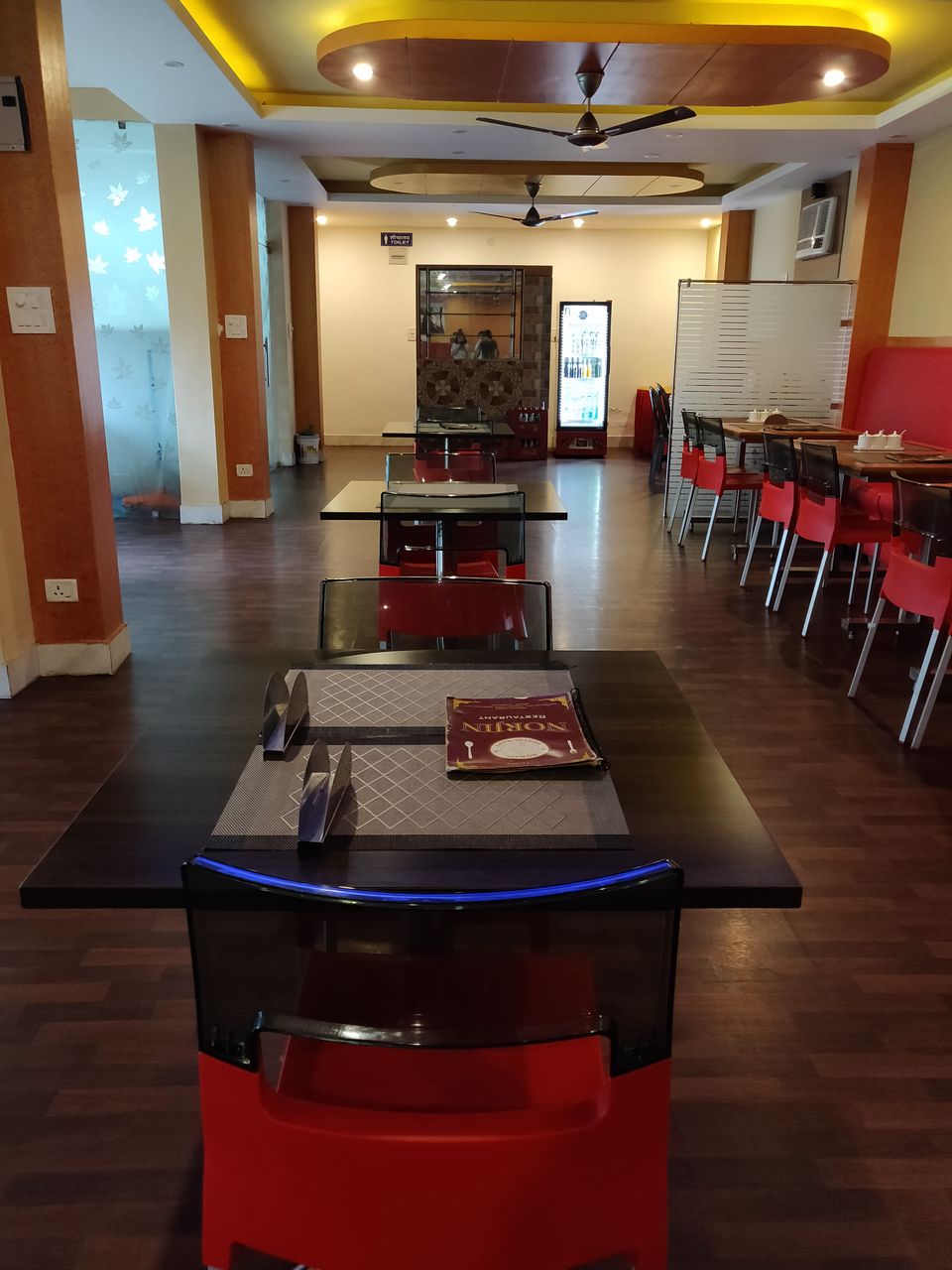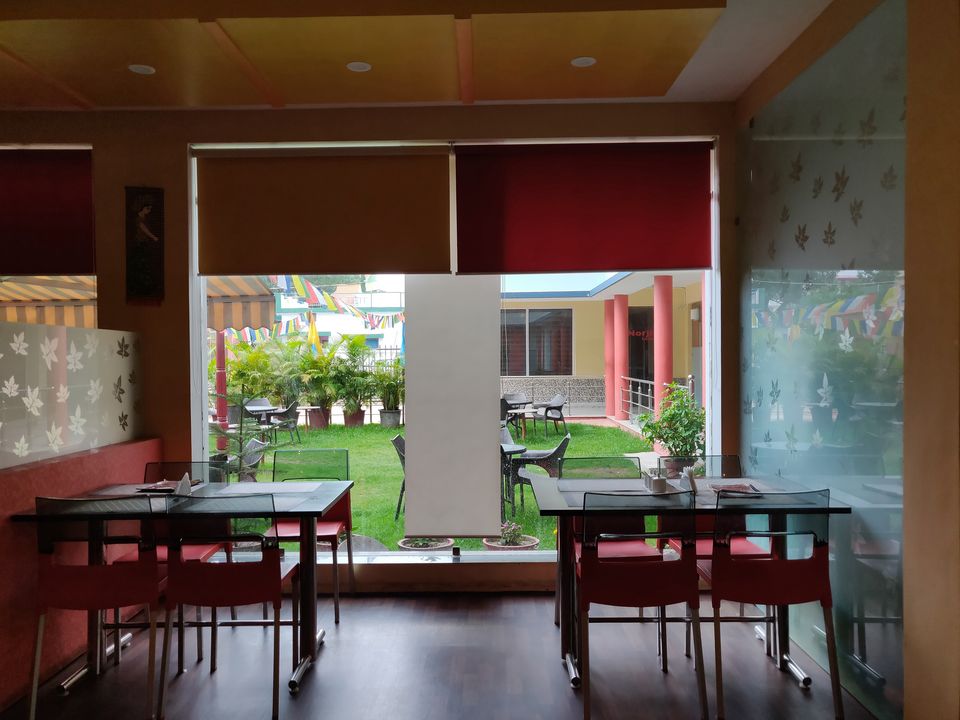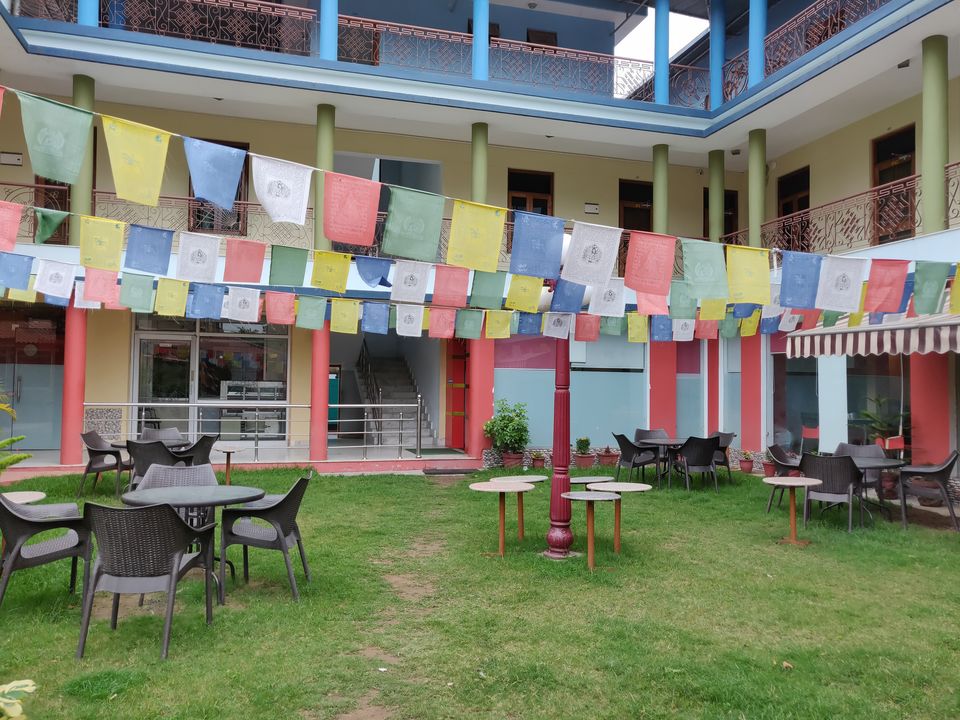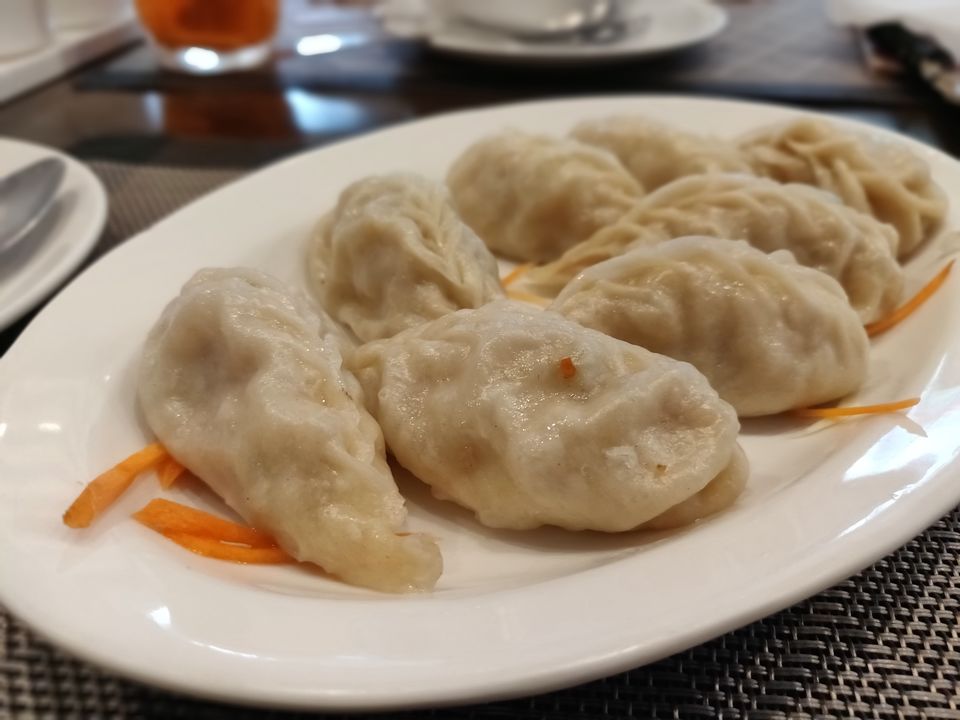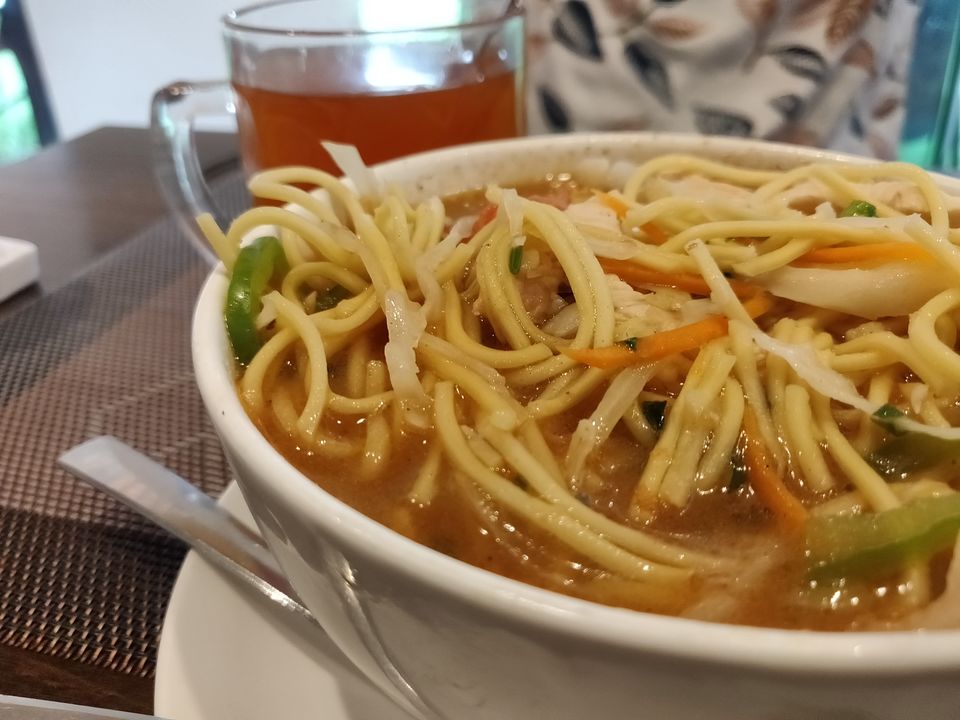 For my return journey, I opted Nanda Devi Express that reached New Delhi at 5.20 am the next day. I got ample time to rest and reach office to start my working week.
Had time permitted, I would have visited the Forest Research Institute. But, I am not complaining. After all, you must have something left and untouched to give you a strong reason and motivation to re-visit to a place where you heart belongs!
A big thanks to Irina for being a lovely travel companion and capturing some of the most memorable moments.
Frequent searches leading to this page:-
dehradun visiting places images, ghumne ki jagah in dehradun, places to visit from dehradun, places to roam in dehradun, dehradun tour package price