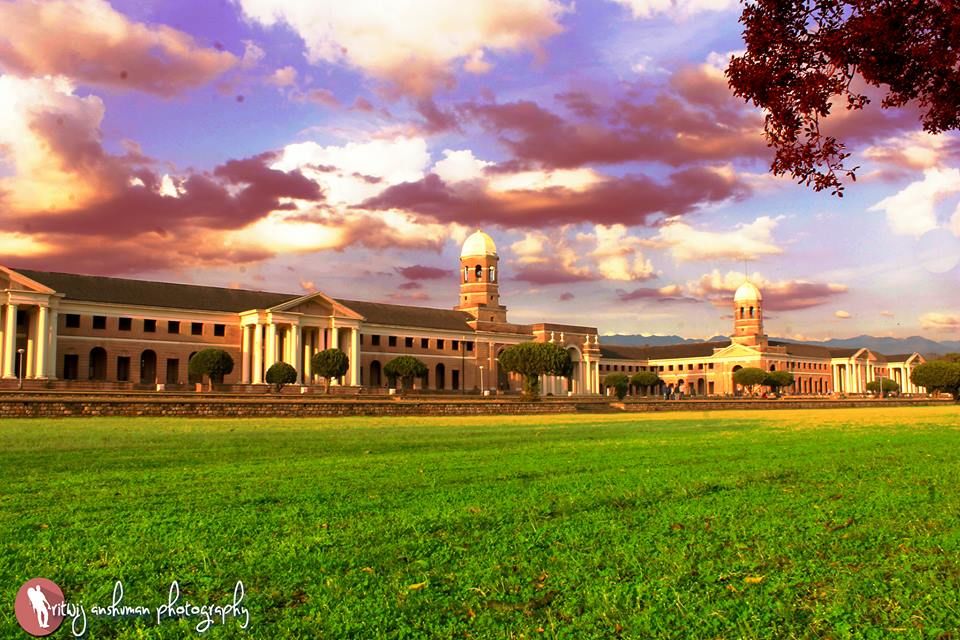 The first time i visited Dehradun it was raining cats and dog. I still remember that was the darkest evening ever of my 4 years stay there. I called my mom in anger and said how will i spend my next months here as most of the time its raining here. She replied politely "Start loving Rain'. I never knew that this answer form my mother will hallucinate my next 4 years like this. Soon i started exploring Dehradun and more i explored Doon on my bike with a camera, the more i fell in love with it. Many things cannot be expressed in words but felt through heart. However, i had made an effort to translate the feelings into some photographs where i tried playing with sun, cloud and greenries. I don't completely believe that Dehradun is done and dusted. Behind the tall buildings and the hard roads, there are still those old roads , blue skies and trails that Ruskin Bond had mentioned in his books. The good old days may not completely come back, but there's a whiff of it somewhere out there. Here are some of photographs which i have clicked in span of four years there.
1.Doon valley from Maggi Point- The place has such a positive vibes that you just put every negative thought that ever comes to your mind on a back burner and just enjoy the weather, the tea and finally your own positive and optimistic thoughts about you and others too.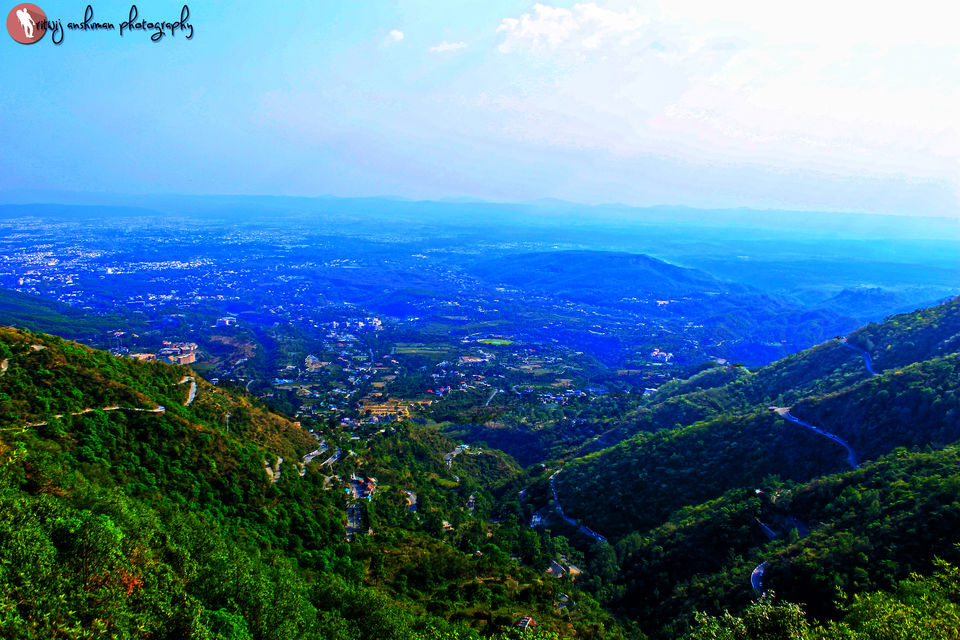 2. Asan Barrage Bird Sanctuary : The exploration and admiration of the city was never ending. The best time to visit and catch up birds here is post monsoon.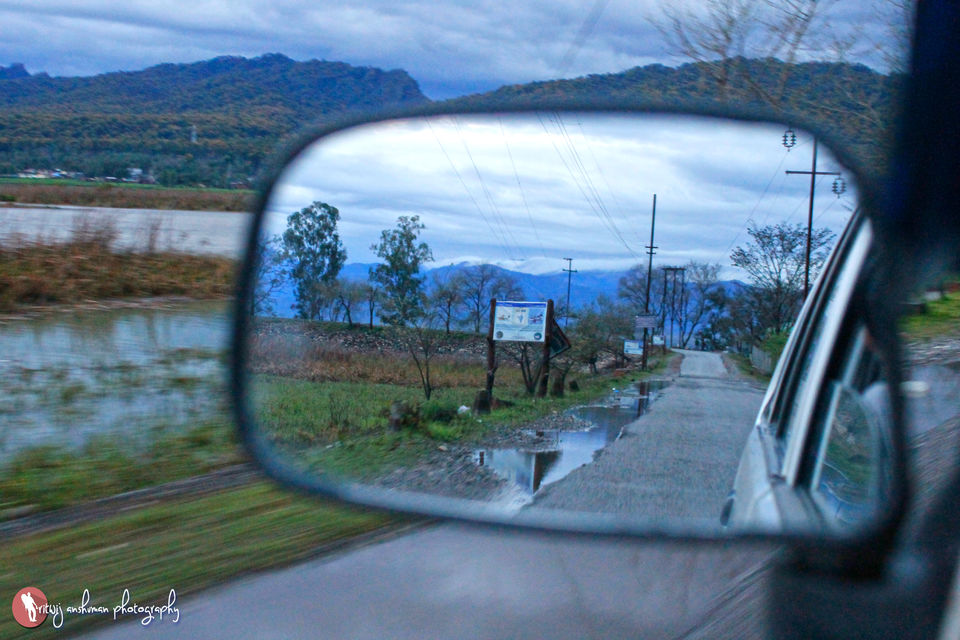 3. Shiv Mandir - If you are in Doon and visiting Mussorie you cannot skip a visit to Lord Shivas temple Shri Prakasheshwar Mahadev Mandir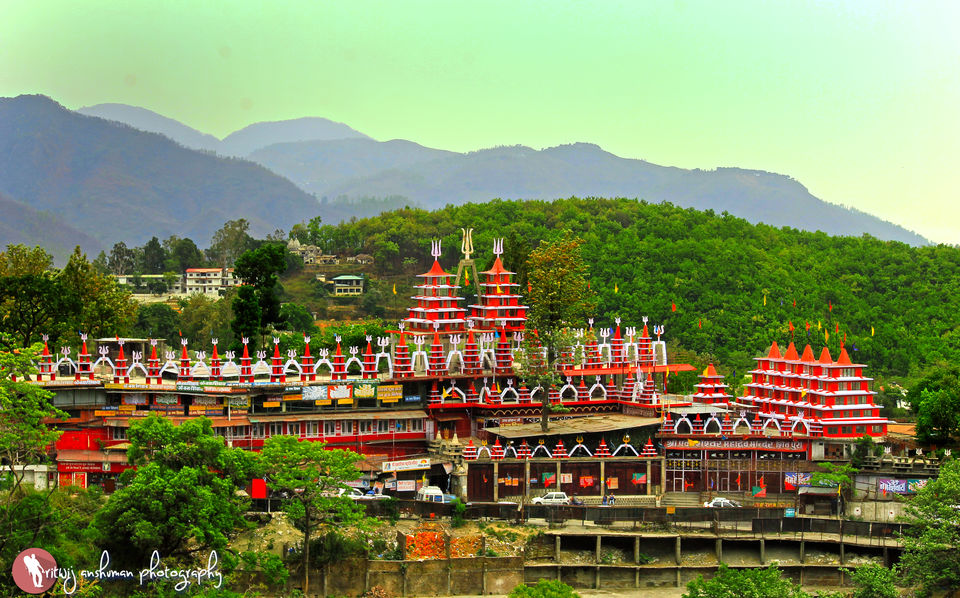 4.Maggi Point- For a peace lover, its a love at first sight. There is so much more to Dehradun than just making it a pit stop on the way to Mussoorie.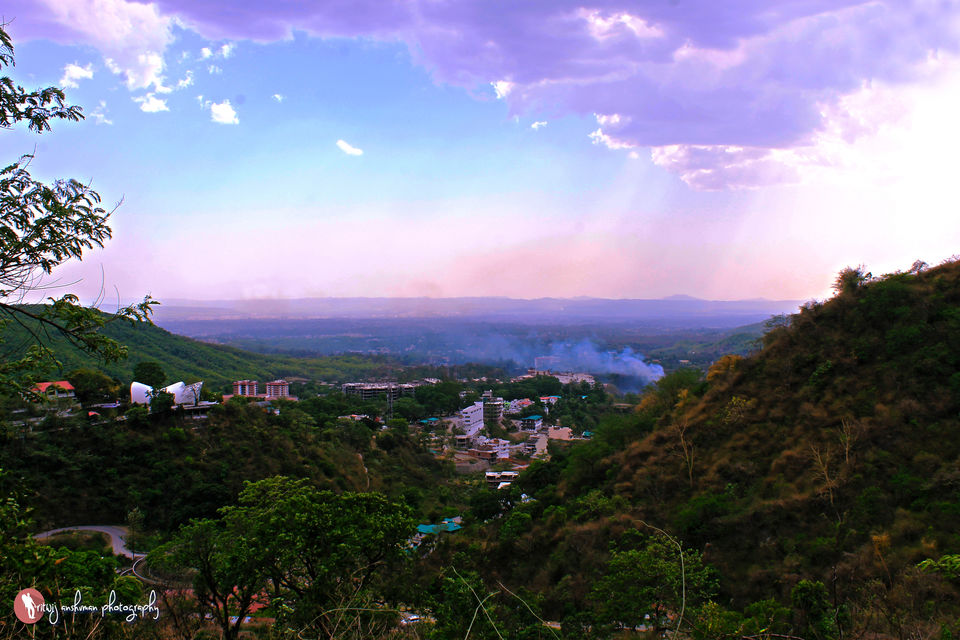 5. FRI, famous for its colonial styled architecture located amidst lush green forest, guarded by the mighty Himalayas towards its backdrop along with the exquisiteness of the blended Greco-Roman styled architecture hold records for being the largest building constructed purely of bricks.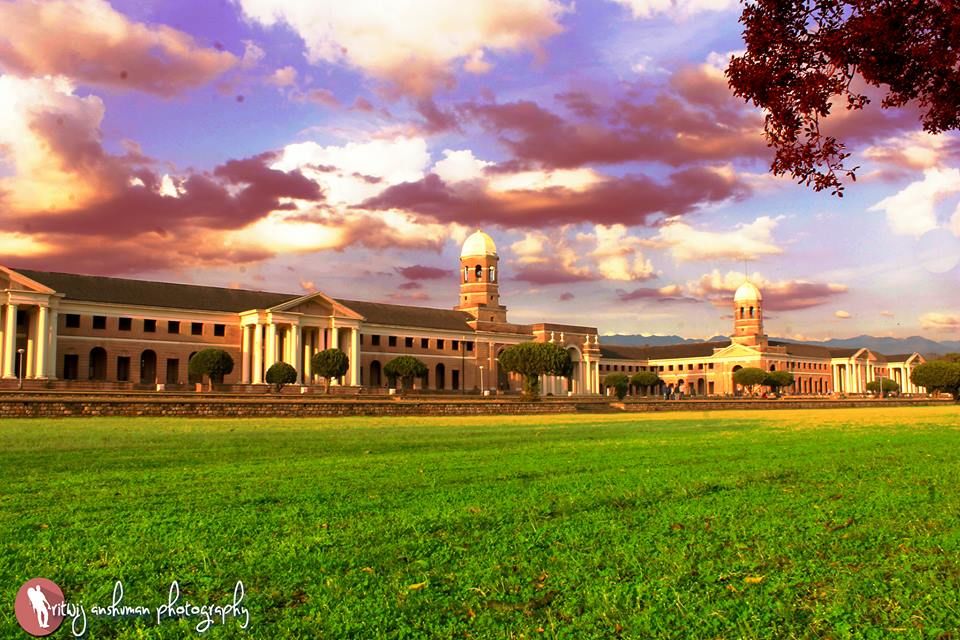 6. Uttarakhand Technical University - It was not quite a touristy spot but my University which bring me here to Dehradun from hustle bustle Delhi.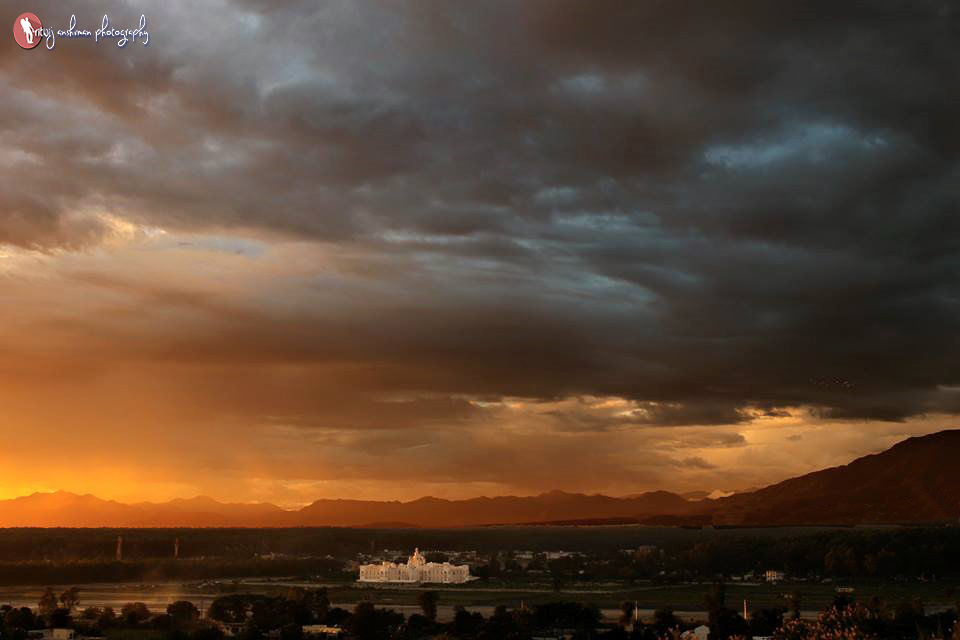 7. Asan Barrage : For any bird and peace lover, this place is pure bliss . You cant skip this place while visiting Ponta Sahib.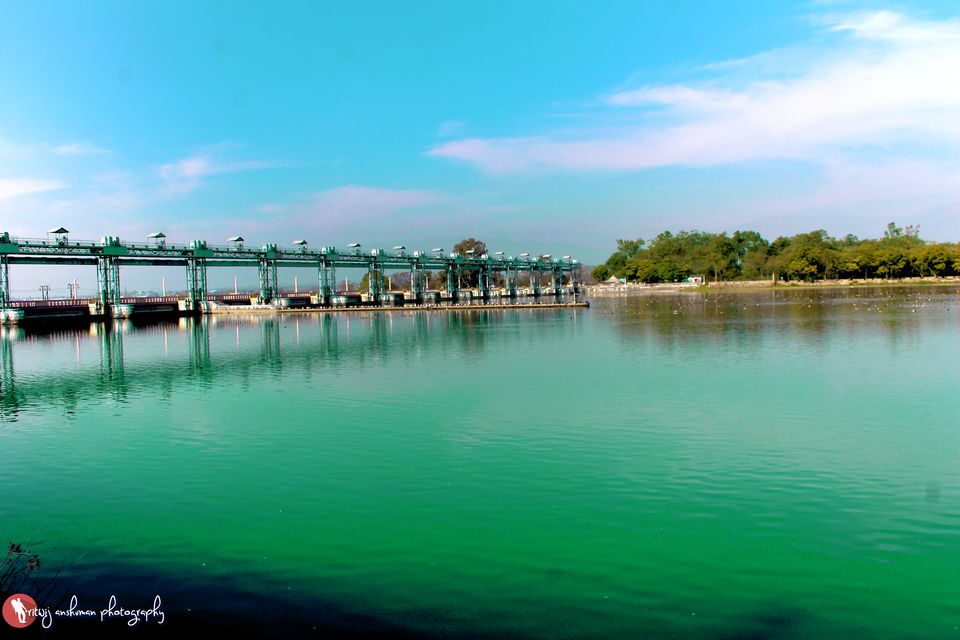 8.Robbers Cave/Guchhu Pani, a famous picnic spot located close to the cantonment area. It is a natural cave formation where river flows inside the cave.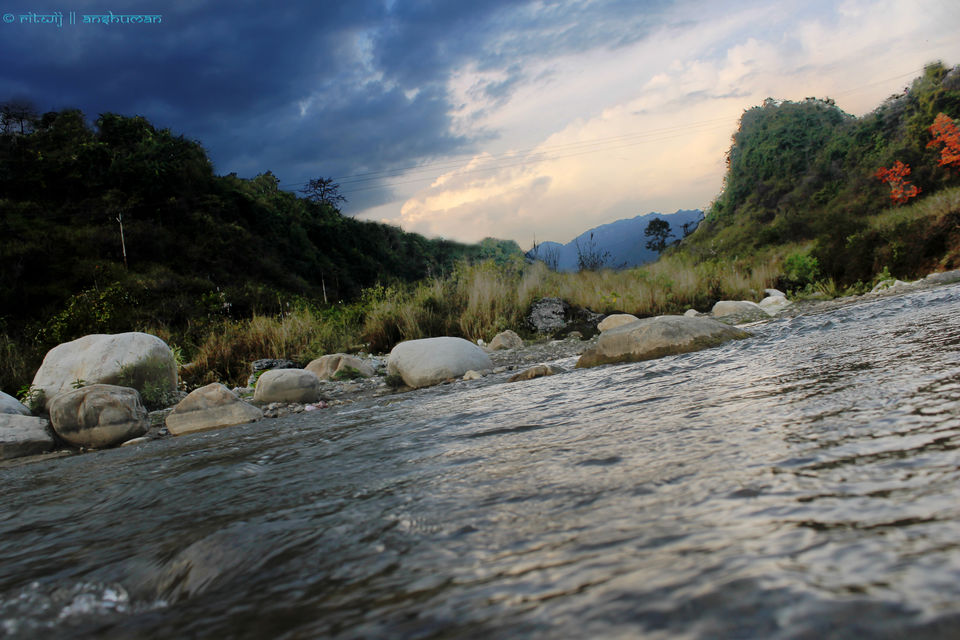 9. Asan Barrage : What a cloudy evening was that was! All hail doon valley.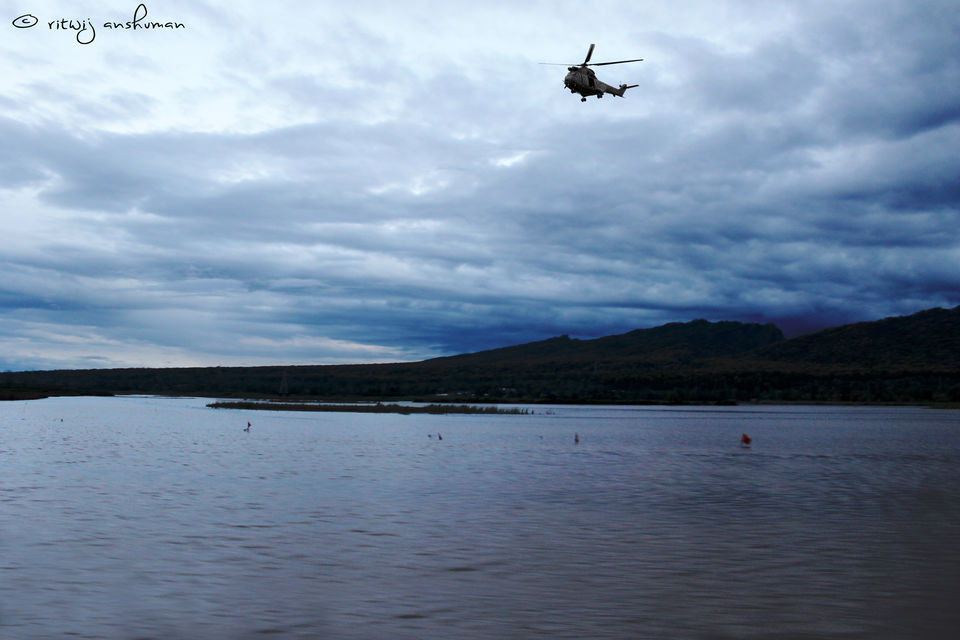 10. Jakhan : An aerial view of Jakhan, the posh area of Dehradun. Clicked this an afternoon of may .Ufff the unpredictable weather of Dehradun!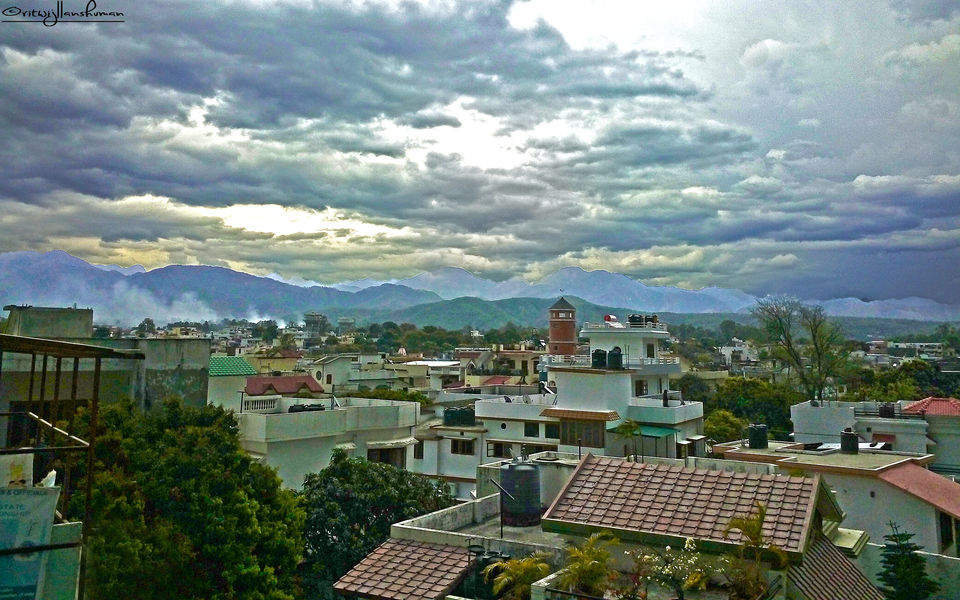 11.FRI and welcome of spring. FRI was once in the list of Guinness Book of Records for being the largest building constructed purely of bricks. I doubled that! LOL!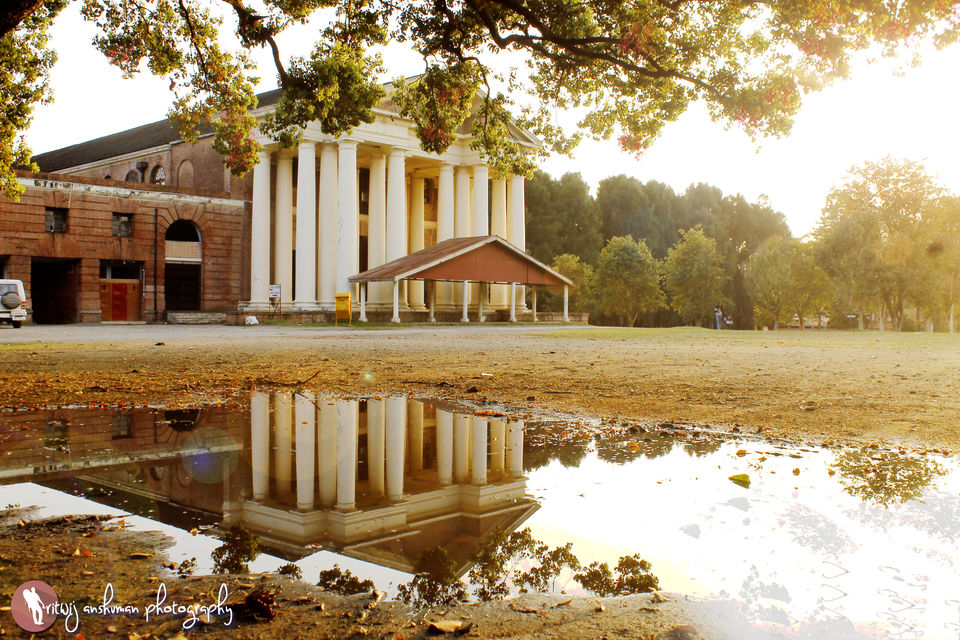 12. Chakrata: This area is also known as Jaunsar-Bawar, belonging to the Jaunsari tribe, which still has a marked presence in few surrounding villages.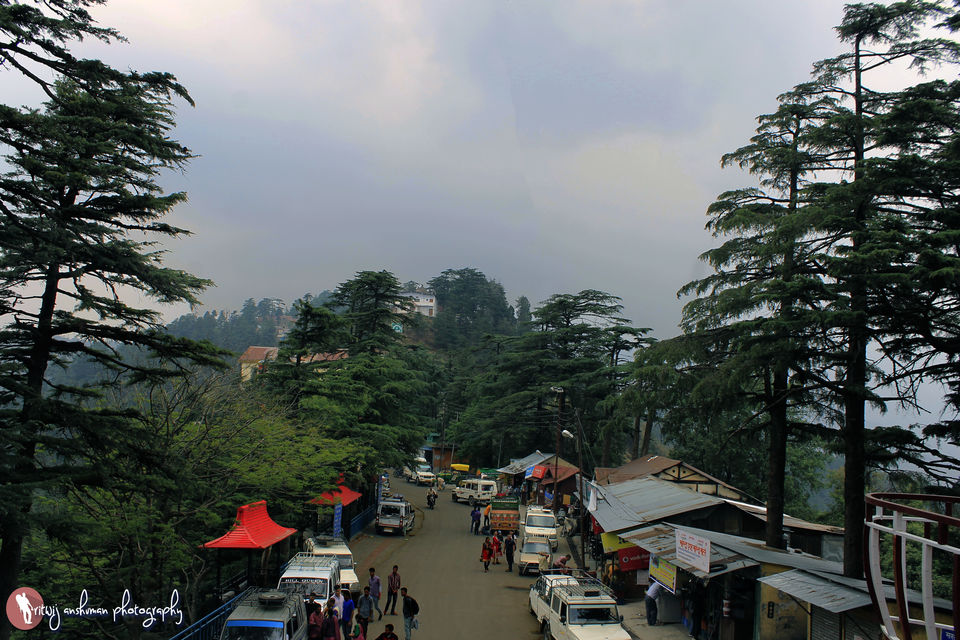 13.George Everest: The sunrise here brings out a breathtaking view and if you are high you can literally see the paradise. Its like a castle on the hill.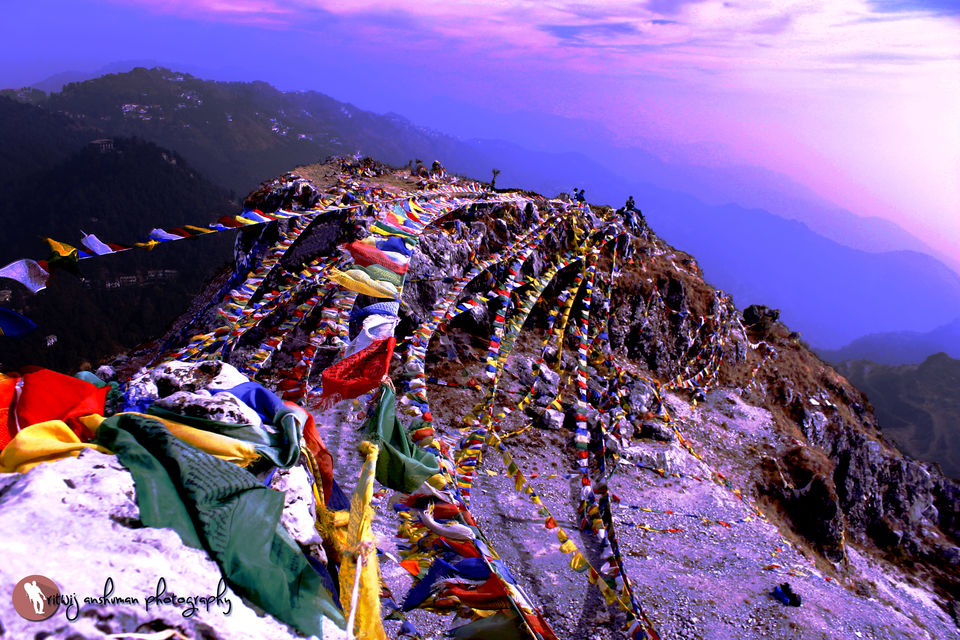 14. Jhari pani : It's standing like a jewel in one of the peaks of the mighty Himalayan range . You can have your finest biking experience here on hairpin turns.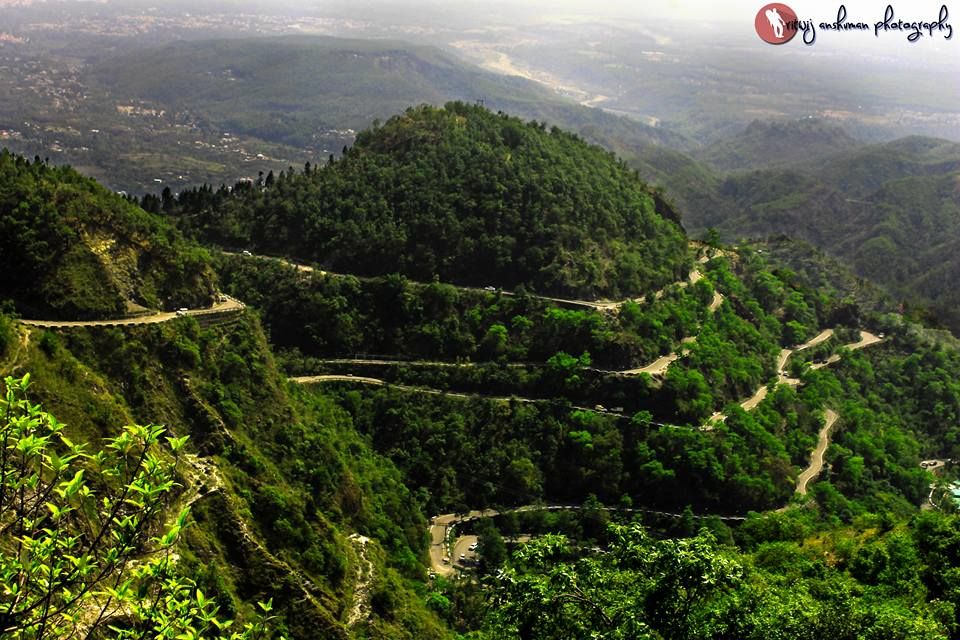 15.Tapkeshwar Temple: Water drops from the ceiling of the cave trickle down over the shivalinga in a continuous downpour. The water that drops down vanishes underground and can be seen only few yards away in the form of a stream. In Tapkeshwar Mahadev temple, cool sulphur-water springs where devoted pilgrims take bath before entering the temple.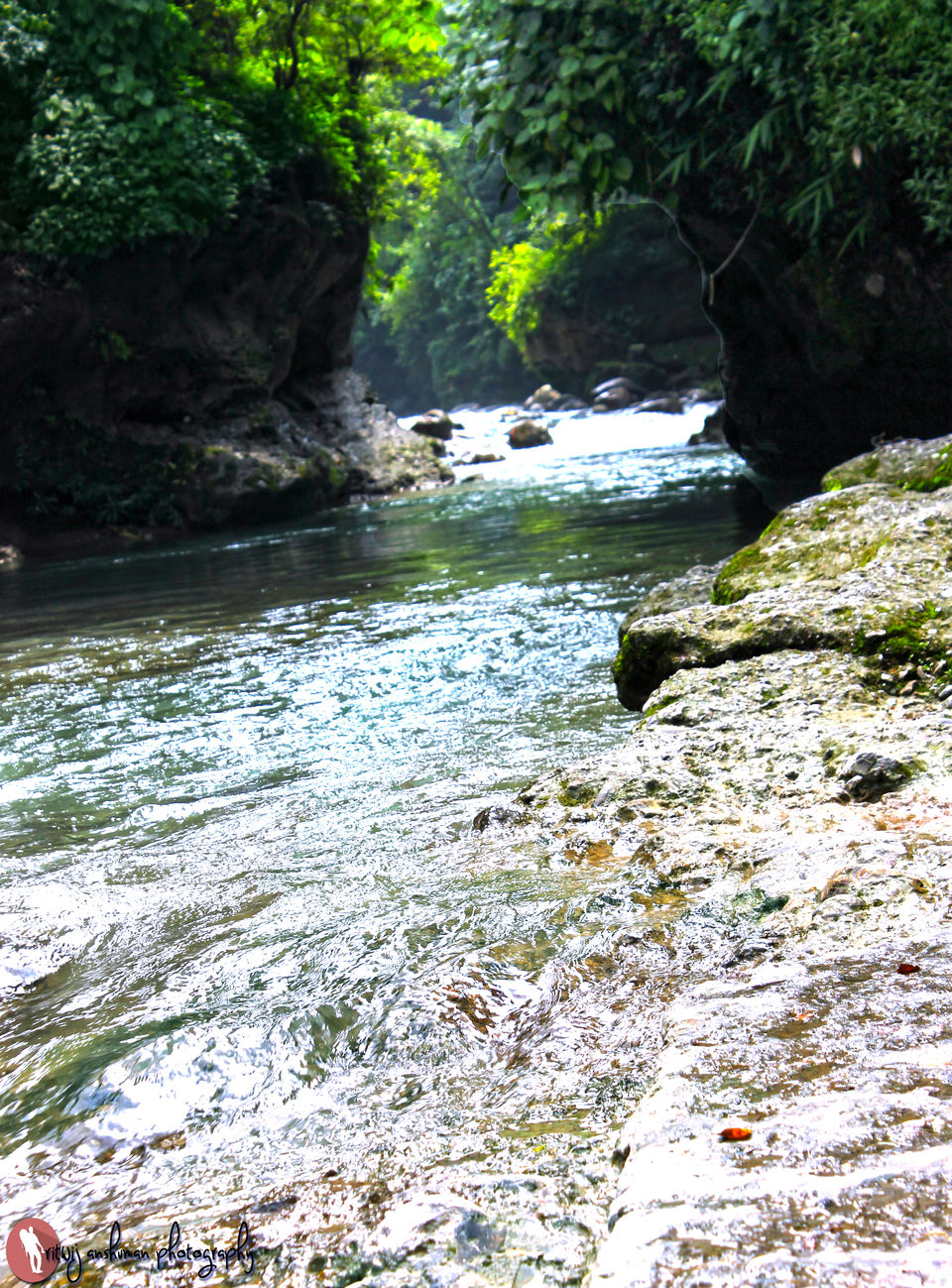 16. Sahastradhara: The place is also recommended for its 'Gandhak ka pani' or sulphuric water springs. This cave was my escape when it was raining there.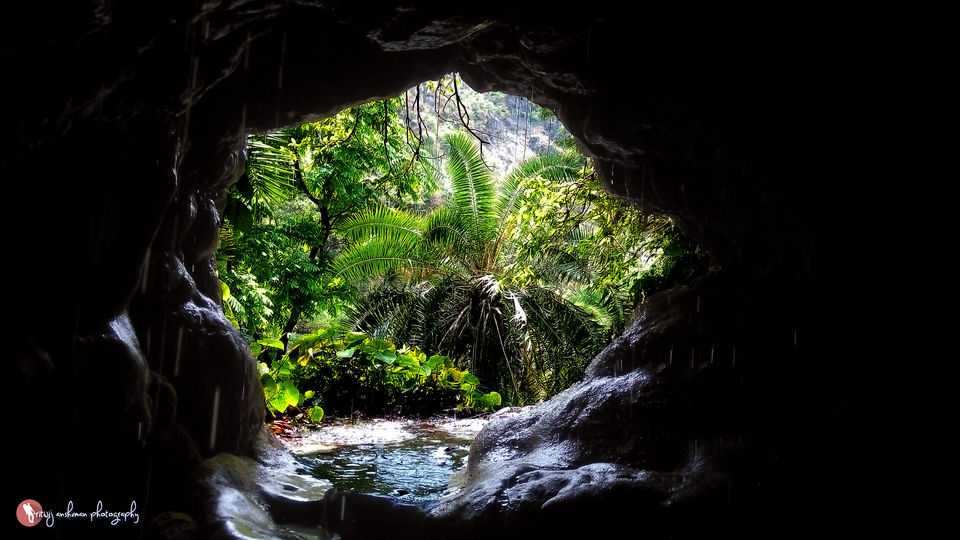 17. Dehradun in night: Trust me, it was nothing better than watching Dehradun from maggi point on clear sky night.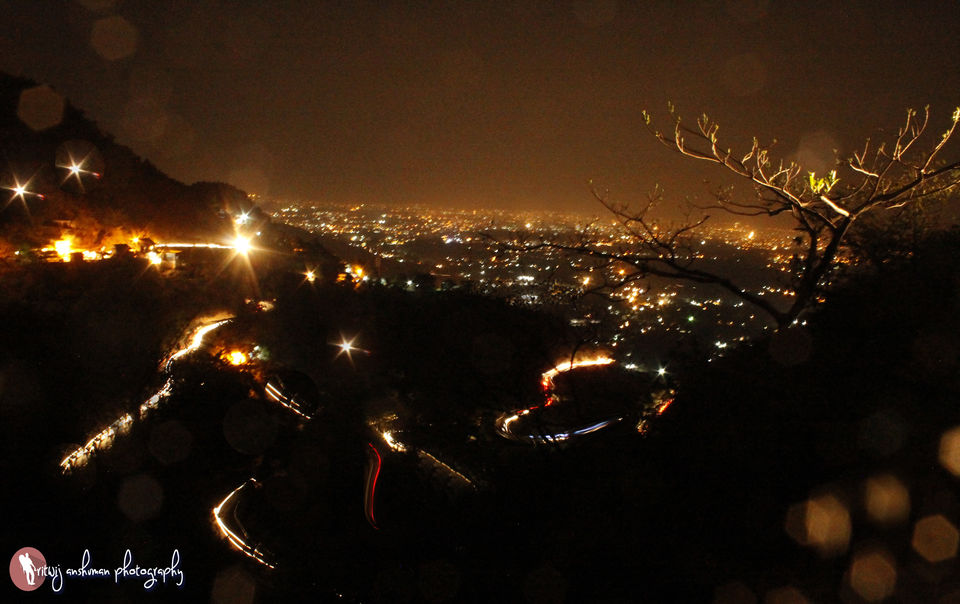 18. Clock Tower : Located in heart of city beautiful and hold the record of only hexagonal tower in India . Standing with a pride .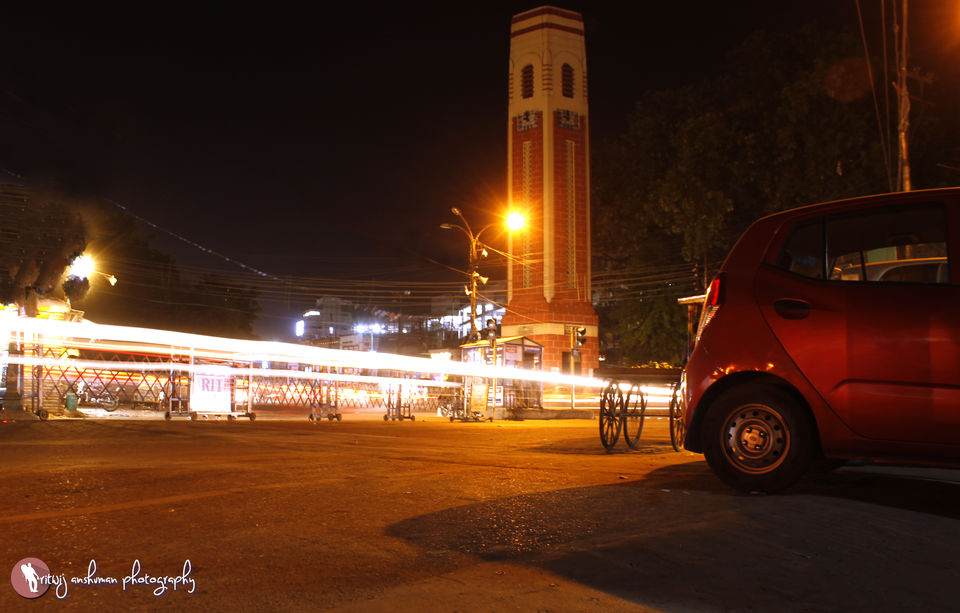 19. Tapkeshwar Shivratri fair : It was like a get together of locals of Doon where visiting while shivratri was almost mandatory. Miss those days when we use to bunk college just to drink Bhaang !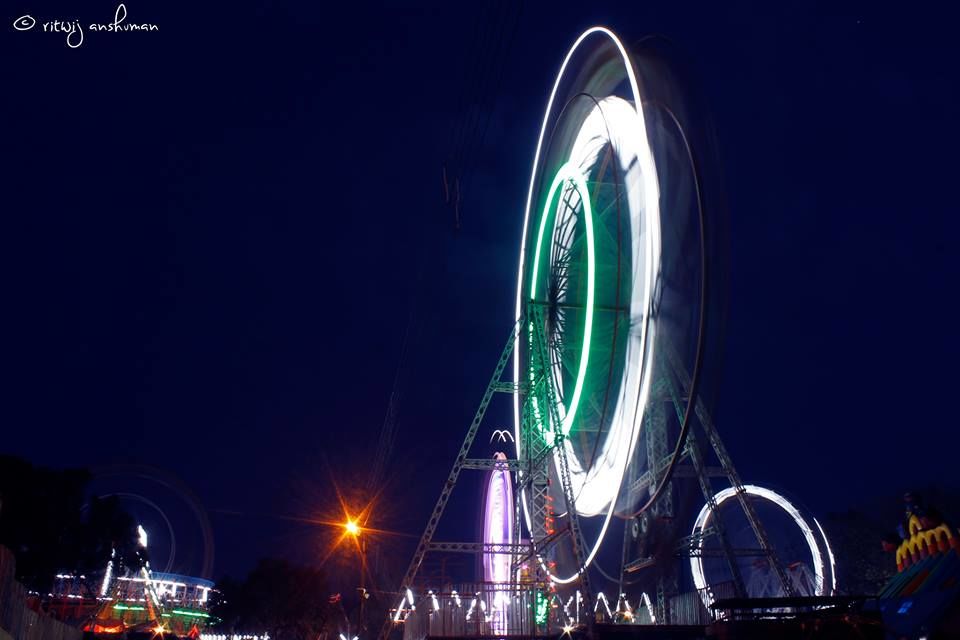 Nostalgia now! Those misty mornings, nights on terraces watching the lights twinkle in Mussoorie, breezy drives and big lawns in every house characterize this valley. I would definitely go this place again... and this time it would not be for just a visit, it would be for stay. Miss you Doon !
- @ritz_himalayas