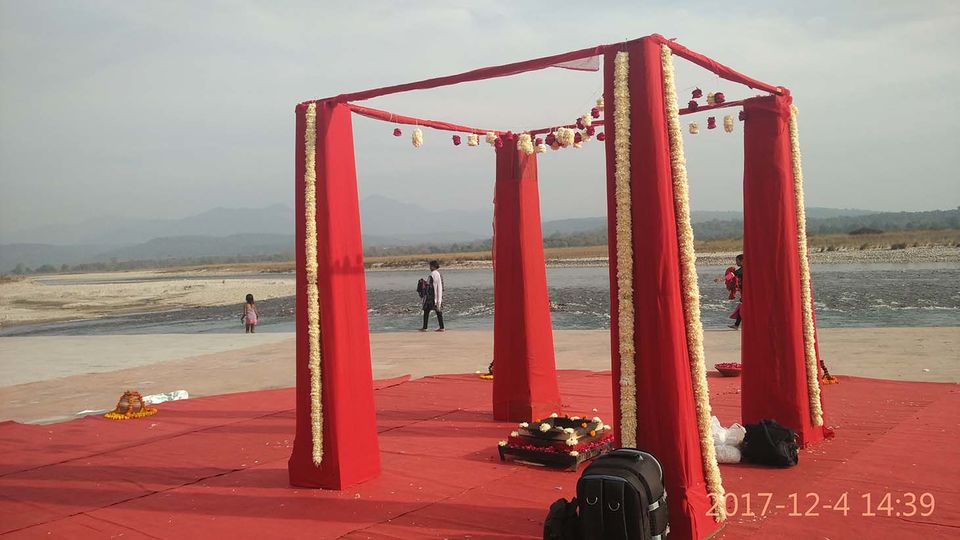 Excited....looking forward to two/ three days at Haridwar and Rishikesh....on the Shatabdi from NDLS (Ajmeri Gate) to Haridwar
On the way to Parmarth Ashram, 7 km away from the station. With no app based cab service around, we took a cab which cost us Rs 500. After a simple vegetarian fare of Rice, dal, sabji, roti and kheer we decided to go for a stroll outside to get the vibes of the place....the roads lined up by ashrams and temples....Haridwar sports an environment of the (what I would call) mandir-ashram-resort feel.....quite a long way off from the hostel, dormitories feel of the past.
.....the cottages by the ghats at night ( the standard double rooms with AC and geyser costs around Rs 800 per night and the cottages cost Rs 2000, worth it, as they are near the ghats and have their own private ghat)....row houses with a small lawn....during the day, it is flooded with sunlight....in winter, what else do you want....a cool nip, a light shawl, the rippling Ganges besides, your morning cuppa tea as the sun rises to usher in a new, peaceful Gangetic day....
Next day, early morning we walked towards the ghat of the ashram....towards the waters we had heard last night but could not see fully. There was such a peaceful quietness in the panorama...
I could have sat there for ages.....drinking in the peace and quietude.
...when the first rays of the rising sun kissed the waters....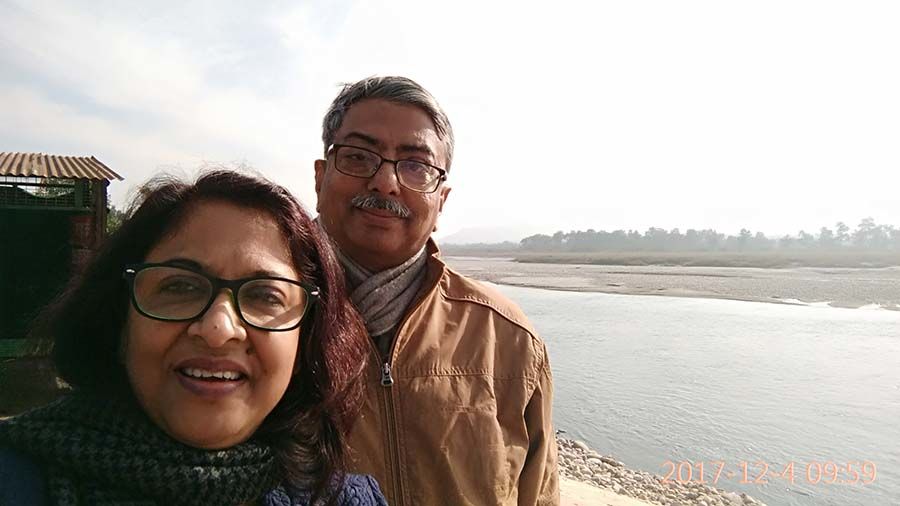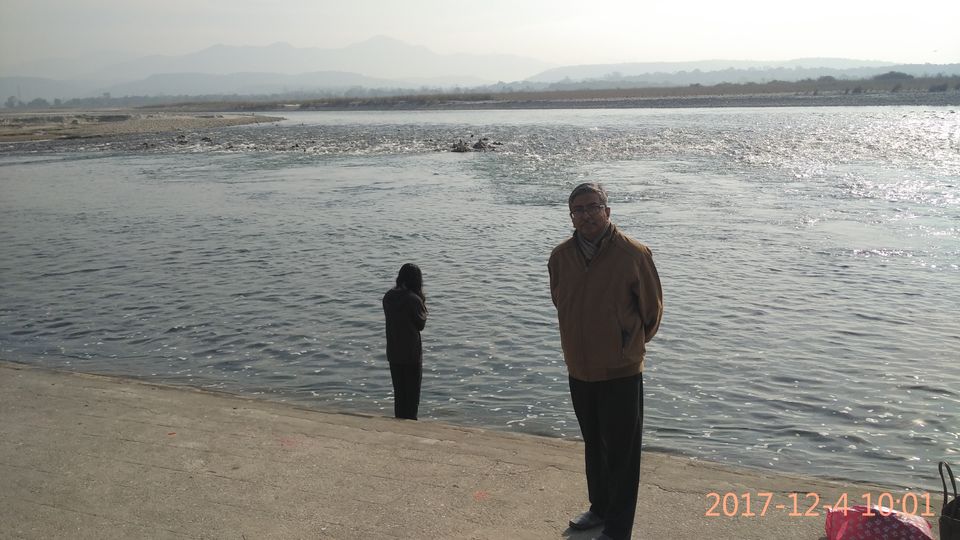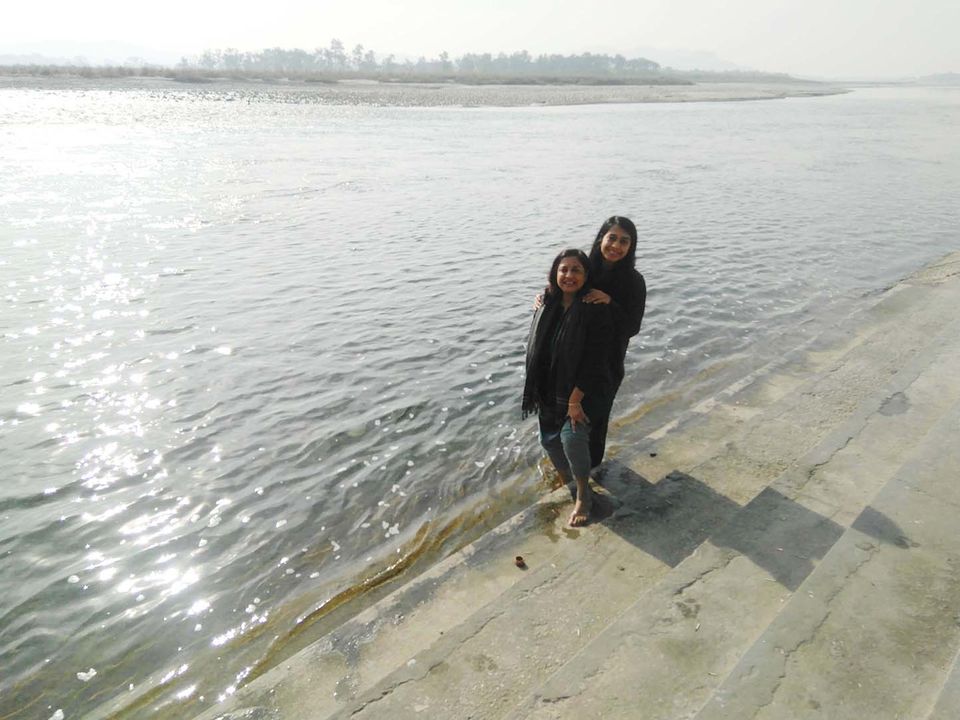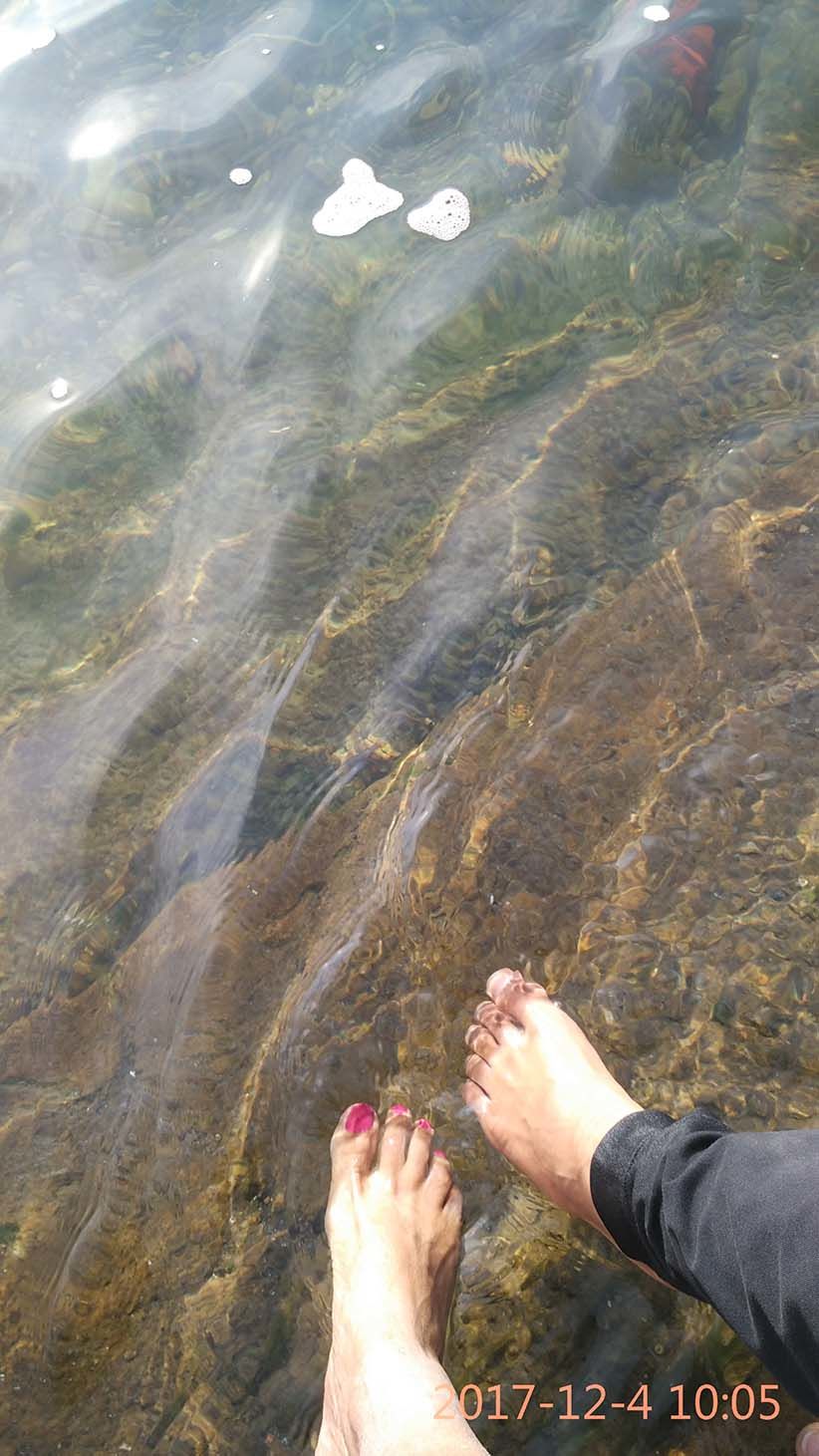 ....a hesitant dip in the freezing waters.....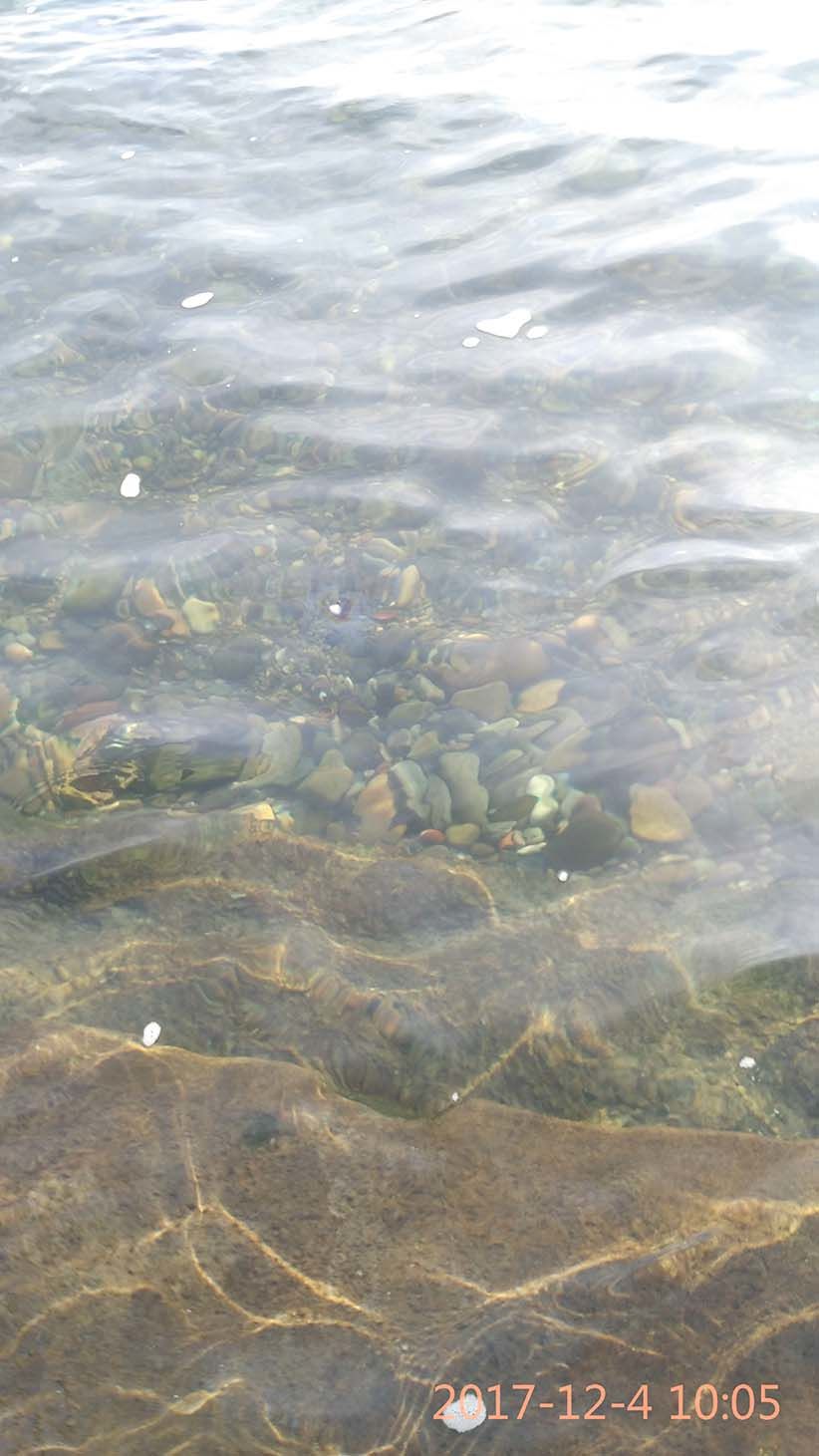 ......Having always seen the muddy Ganga waters of Kolkata, I couldn't believe that the Ganga water could be so crystal clear....its sad what Nature is and what we do to it, knowingly, unknowingly....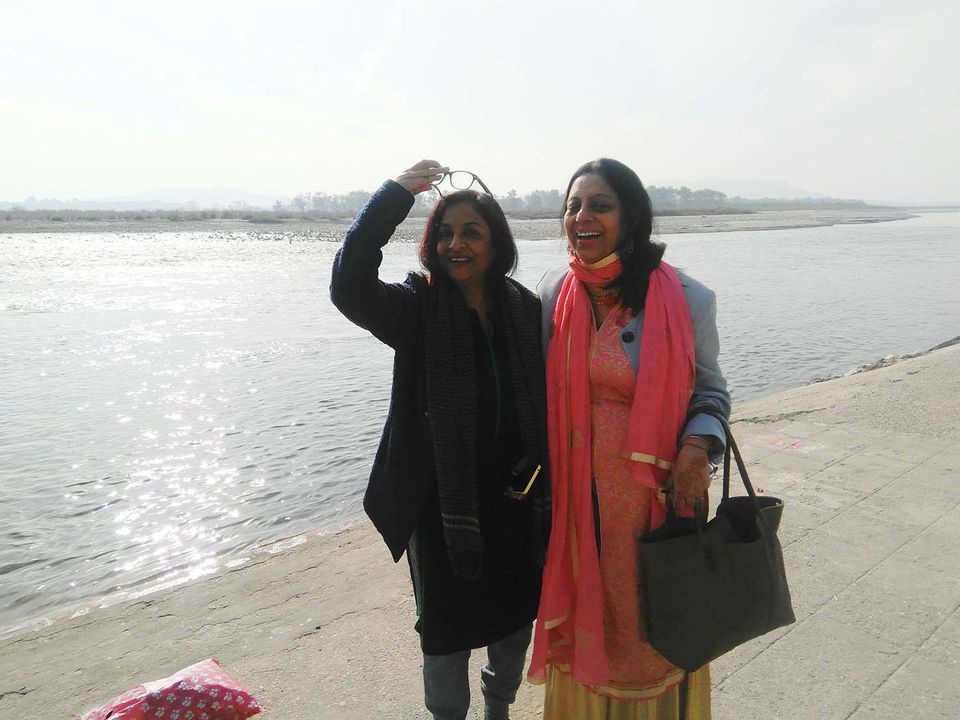 ....meeting up with the hostess, on the ghats..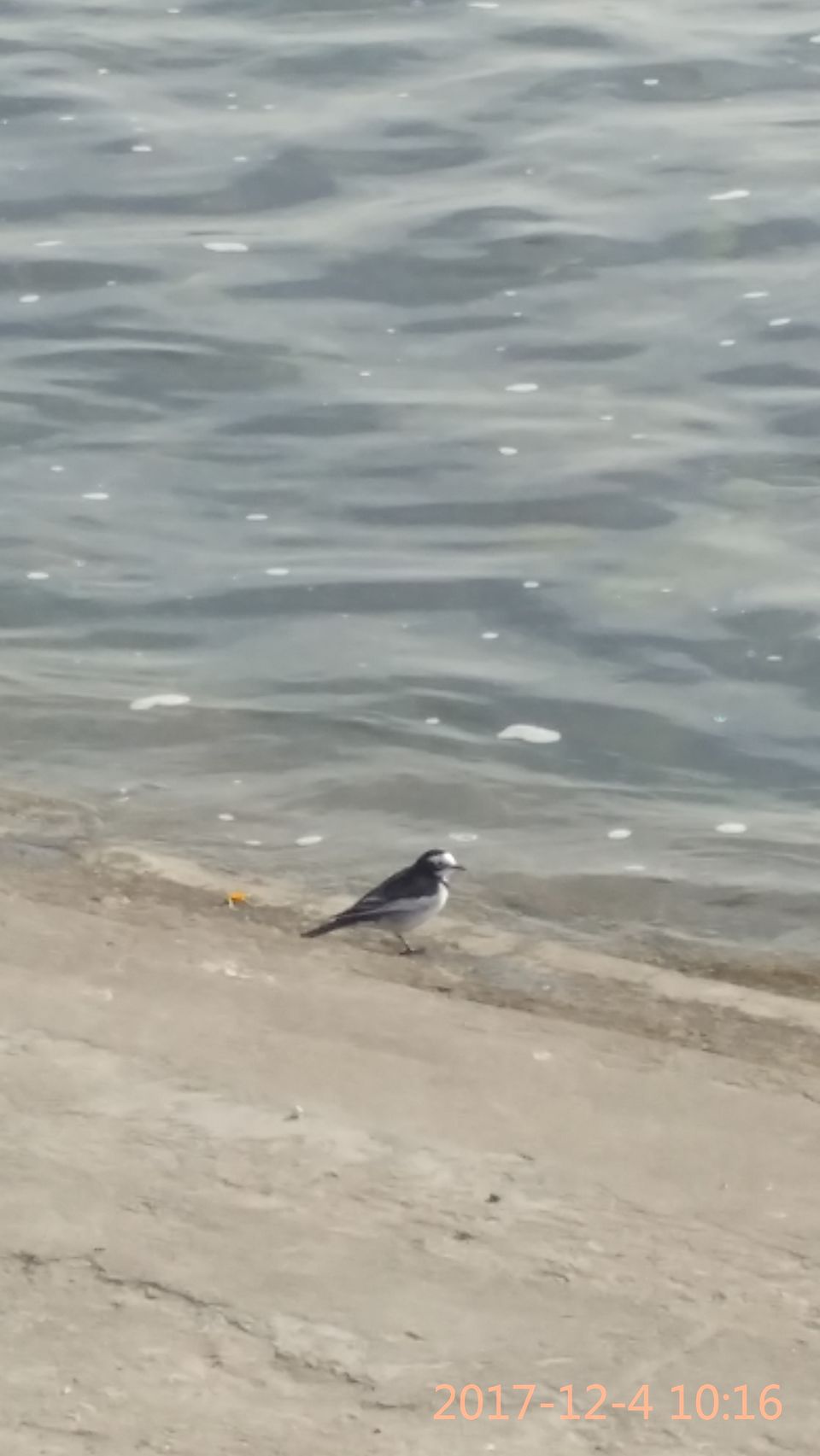 ....a shot for my bird lover friends....."birding"...??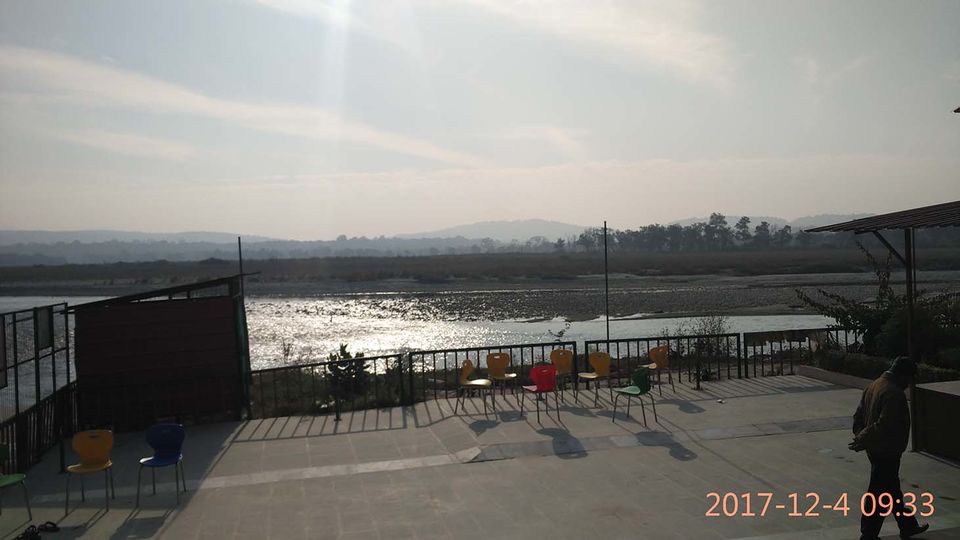 ....time for breakfast by the riverside.
Time to get ready for the wedding by the Ganges, at the Ashram Ghat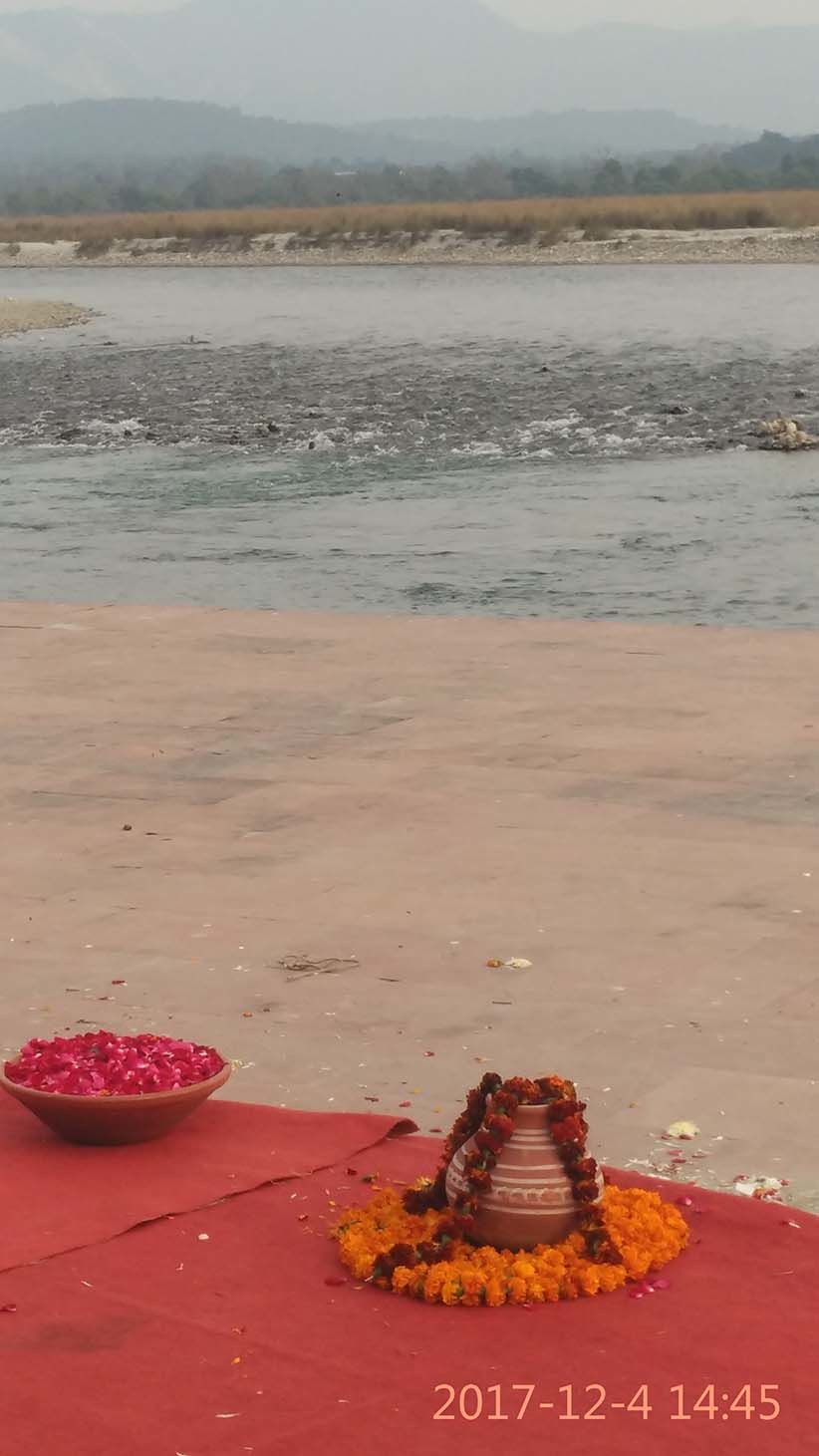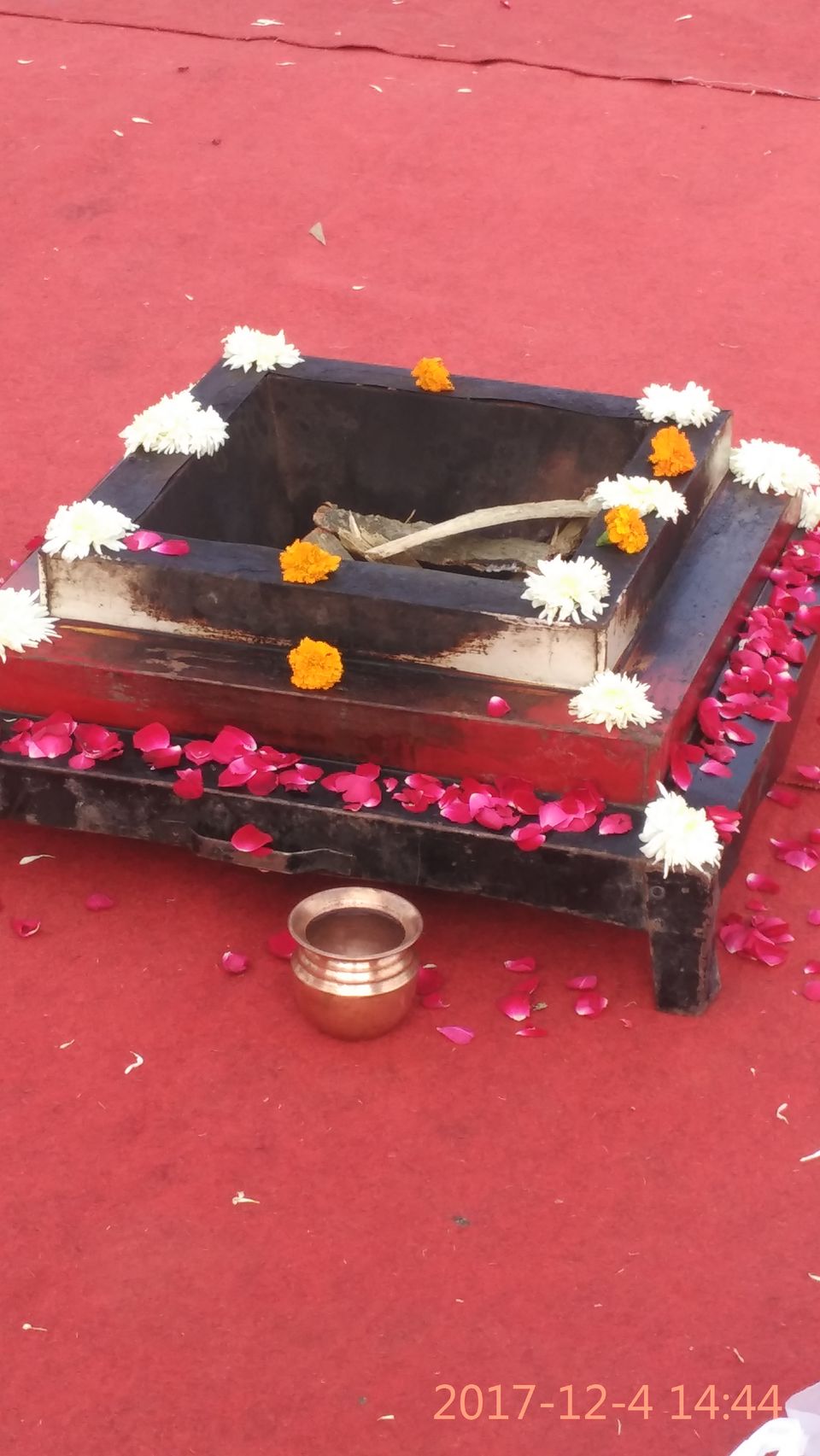 ......with the wedding done, we took one of those local "vikram" three wheelers to rush to Har ki Pauri, which we had seen on our way from the station...we reached the place at 5.45 pm....AND the Ganga Aarti was just over....so for all of you interested people, make sure to reach the Har ki Pauri by 4.30pm if you want to be a part of the Ganga Aarti.
...the lone floating diya and the crowds still there,....
.....Har ki Pauri.....the Ghantaghar (bell tower), the ancient temple and the newly constructed mandir...
True, we missed the Ganga Aarti.....but just being there is to feel energised by the positive spiritual vibes of the place.....the cold evening, notwithstanding!