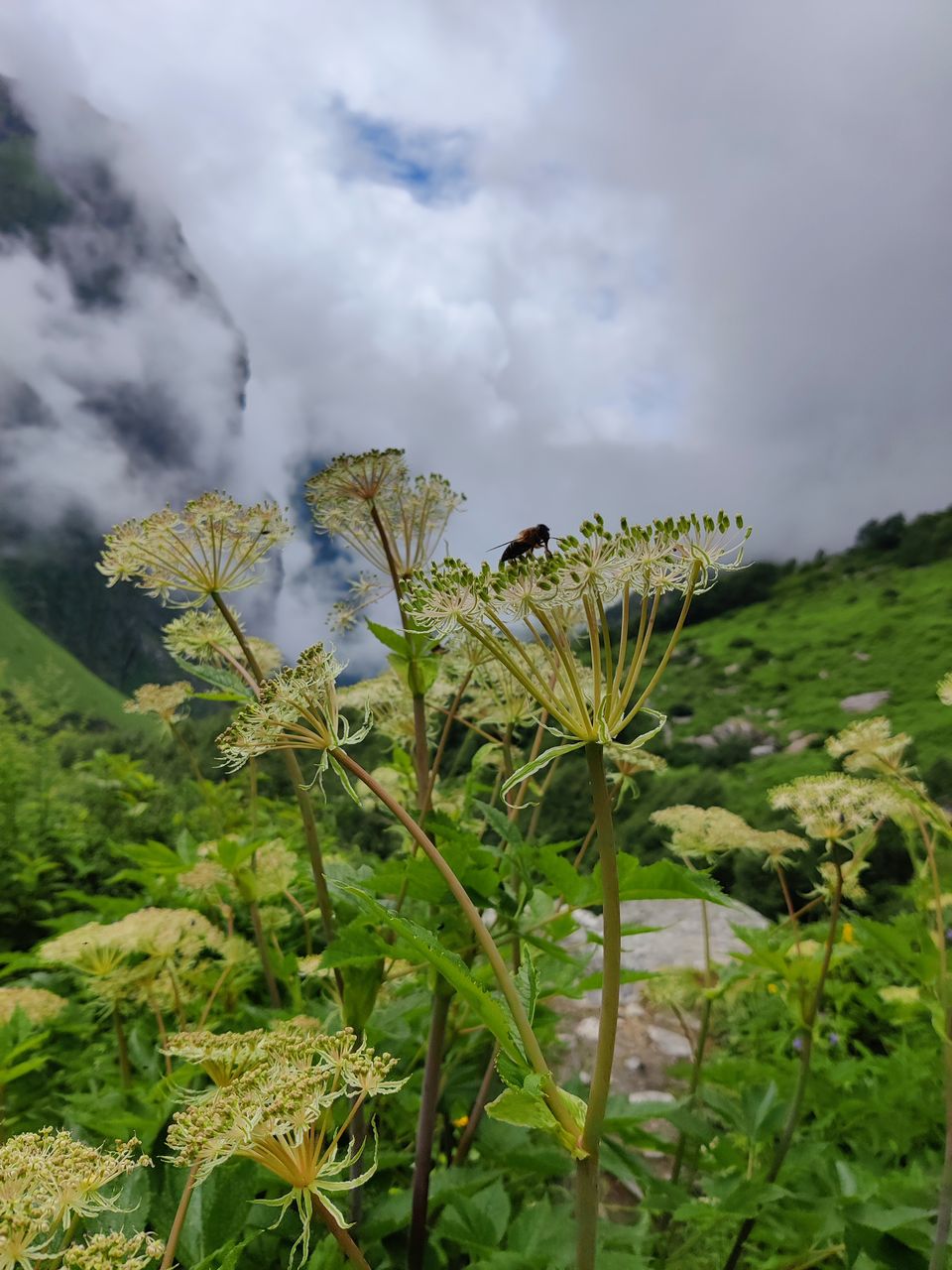 I have been meaning to go on a trek for the longest time but for some or the other reason that travel plan didn't ever see light of the day until now when I finally decided to go for it.
I was very clear about what my destination would be so without much contemplation, Valley of flowers fit the bill.
We reached Dehradun by an early morning flight and then booked a cab for Rishikesh from the booth outside which costed us 900/-
We had our bookings at Zostel. We took a scooty on rent from Zostel for 900/- per day and set out to explore Rishikesh. Our first stop was Beatles Ashram as it closes at 4pm. Figuring out the route was a bit tricky and the roads are very narrow. Upon reaching Beatles we thought it to be very overrated and definitely not worth the entry fee which was 100/- per person.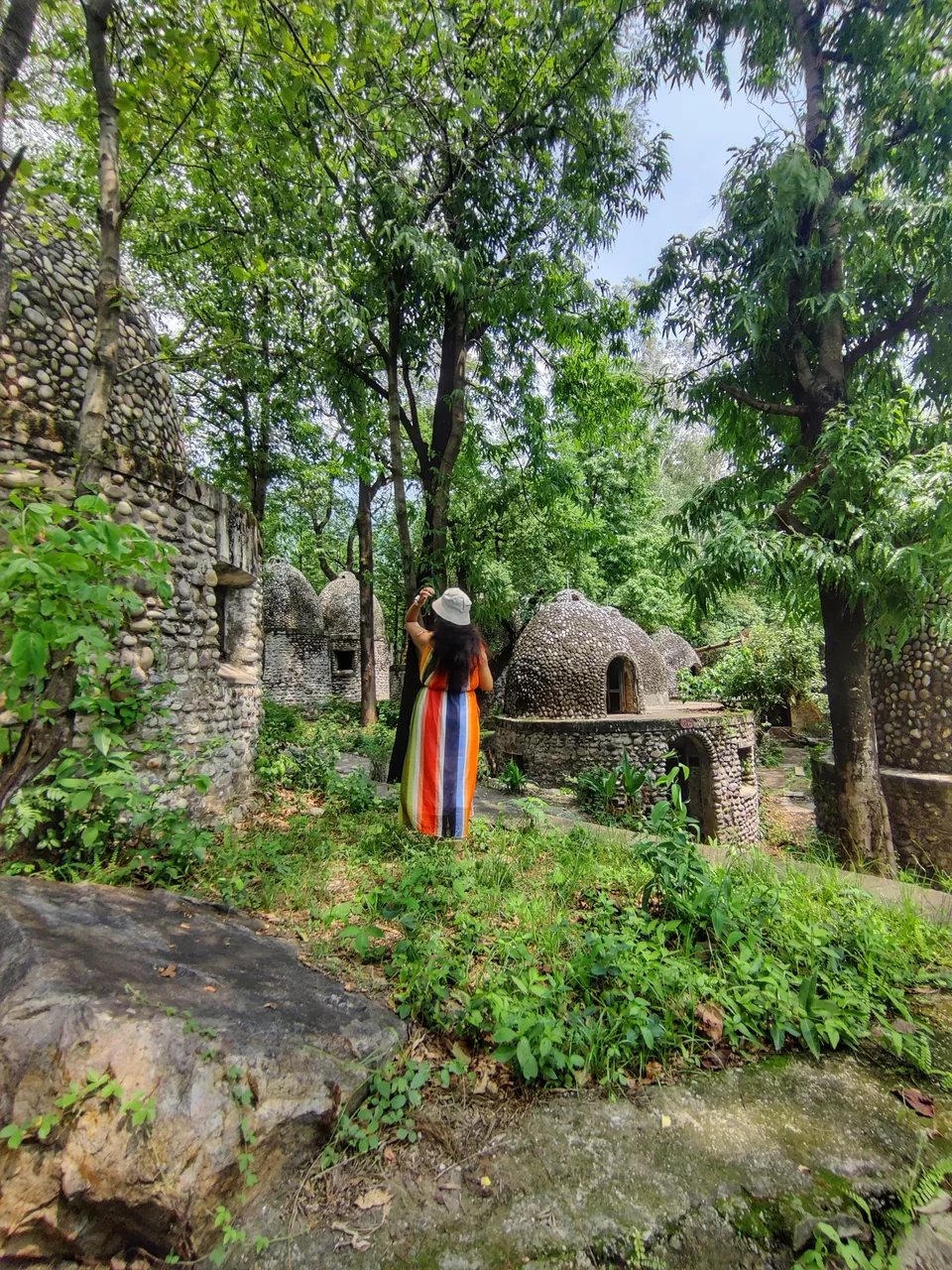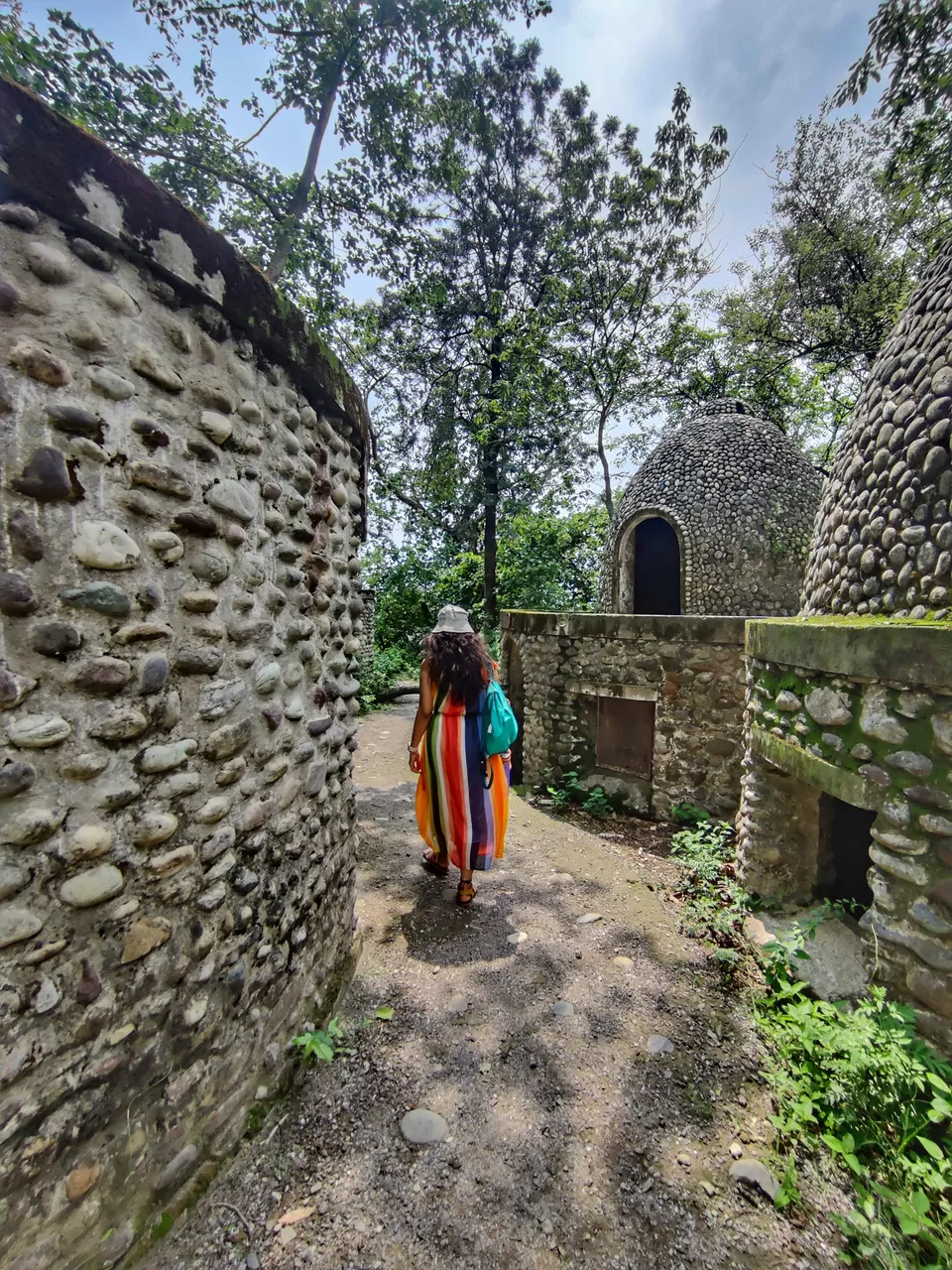 Next we went to grab a lunch as we were so tired from the travelling. We went to Little Buddha Cafe which was worth the hype. Great food, great view and great service! Then we headed to do some street shopping and explore Rishikesh but the heat made it very exhausting. We had some delicious Nankatai from the famous Delicious Butter cookies at Laxman Jhula Road. And then headed for Aarti at the Ghat but didn't stay till the end.
We had to wake up early morning as we were starting with our travel for the trek. We had done all the trek bookings from Trek the Himalayas which costed us 22000/- for two.
We had to reach at our meeting point at 6am. On reaching there we met the rest of the group members and then we collected our rented trekking gear from a store recommend by the Trek the Himalayas and left for Pipalkoti which was a 7-8 hour drive. The drive is arduous but so mesmerizing. You'll never run out of beautiful views! There are many small lodges in Pipalkoti so stay is not an issue and you'll get hot homemade meals as there are a few bhojnalayas around.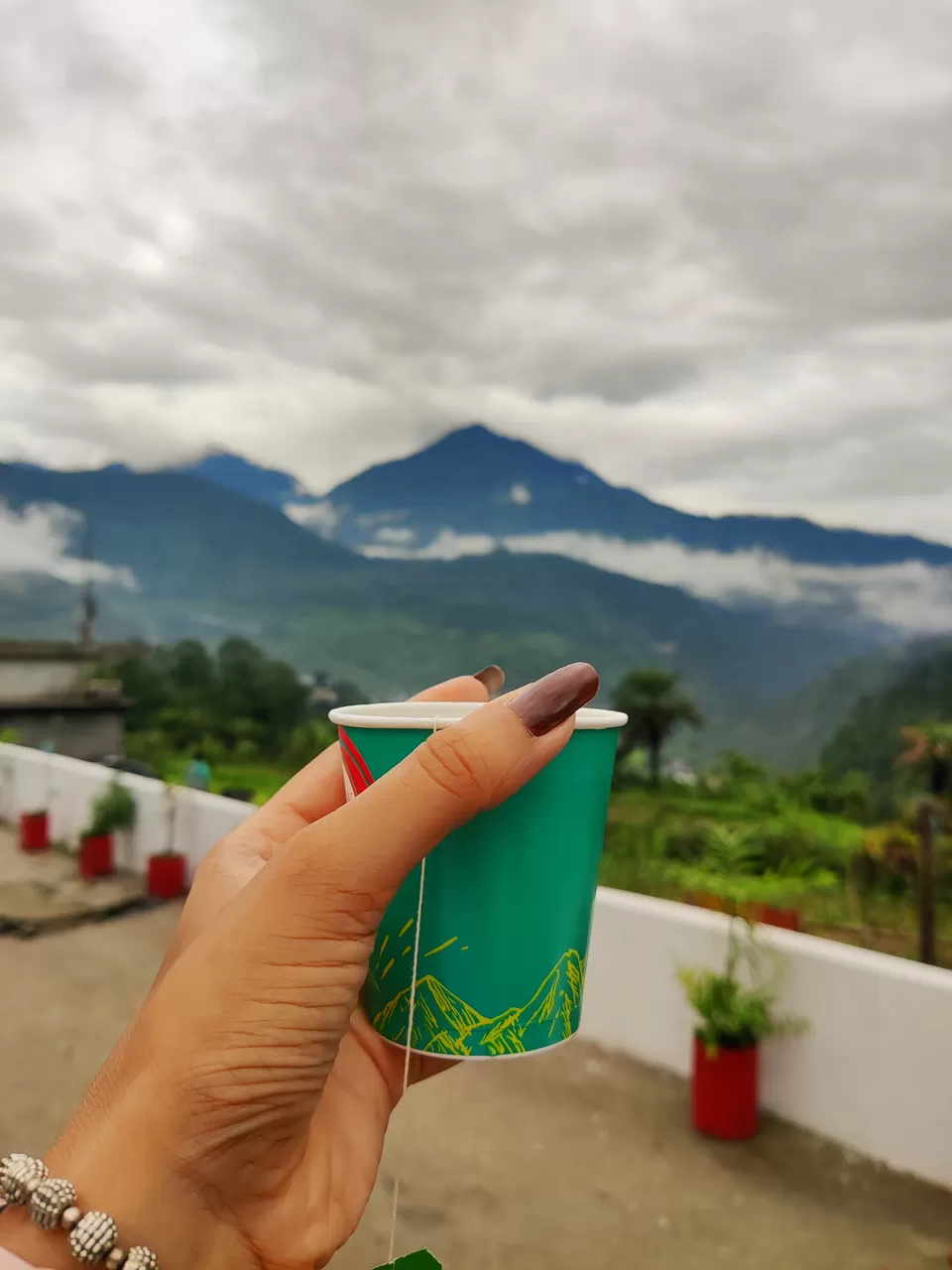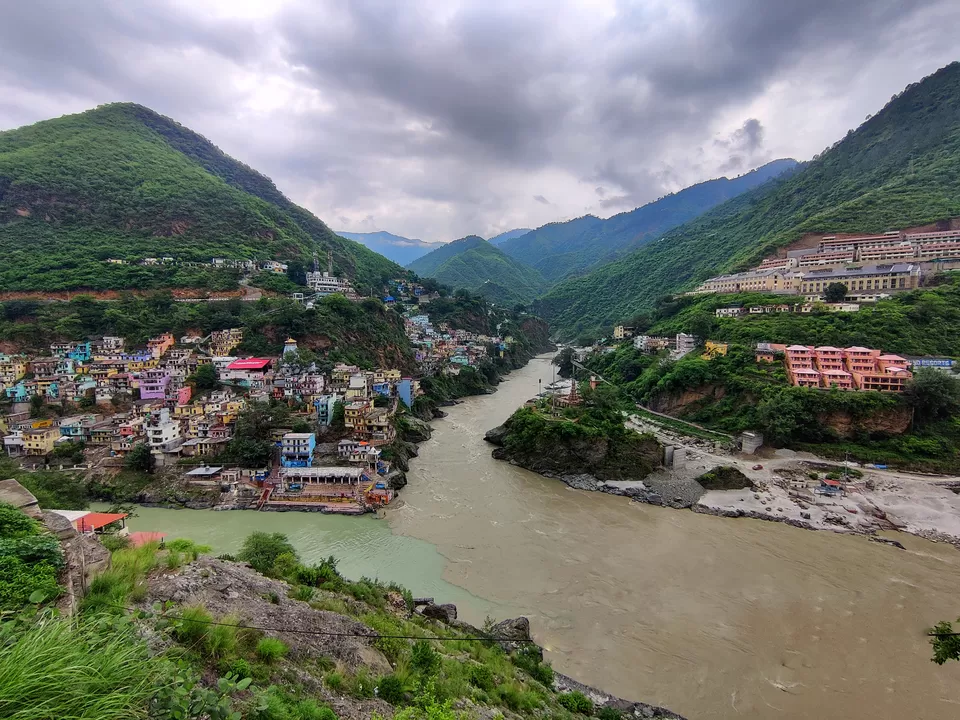 We left at 7:30 am this morning after breakfast for Govindghat which is an hour drive. From Govindghat we moved into a smaller vechile till Pulna which is the starting point of the trek. We started our trek at 11:30 am and stopped for lunch at a small restaurant which was on the way. There we also had the famous Buransh juice which is made from a flower which goes by the same name.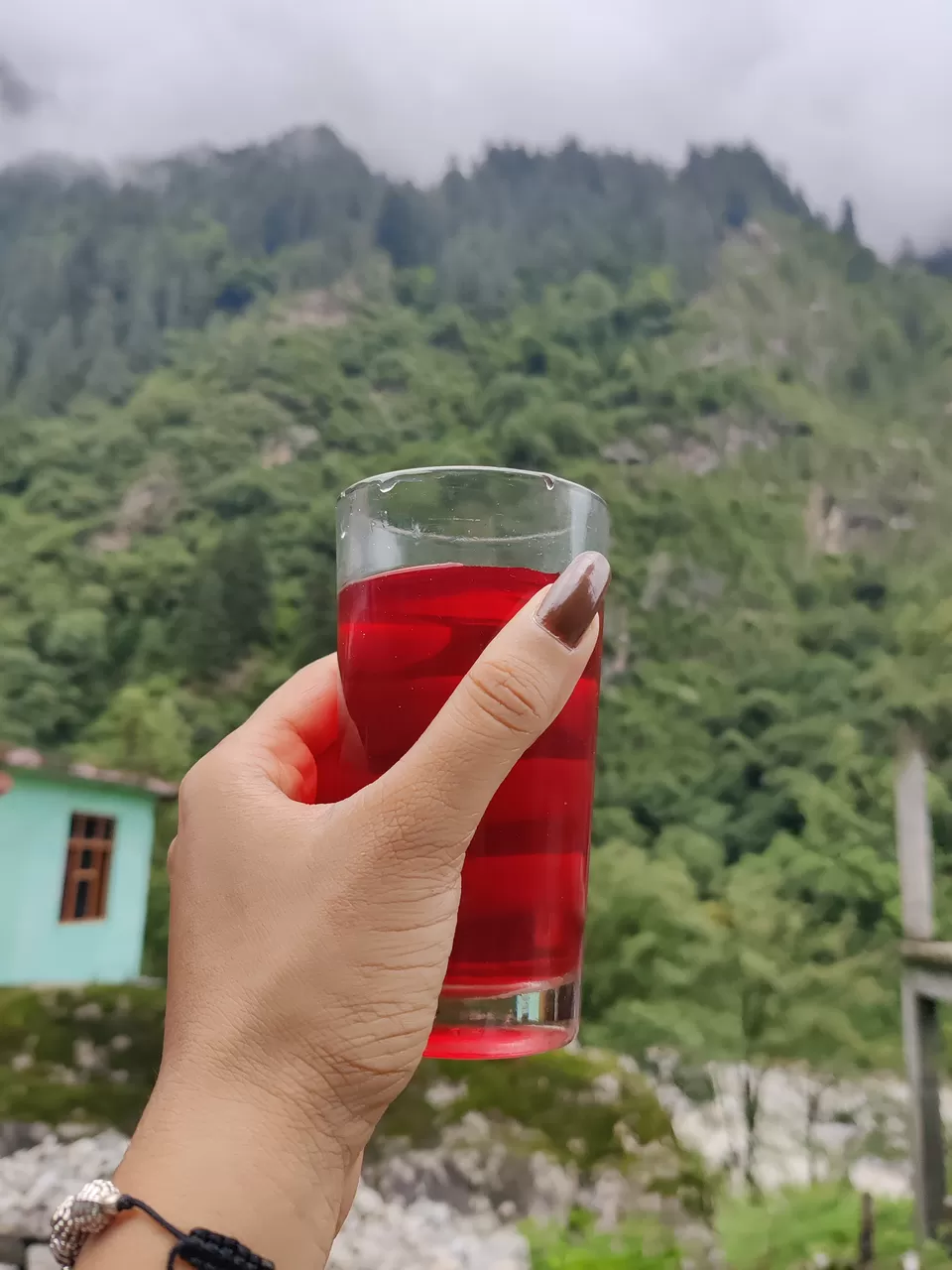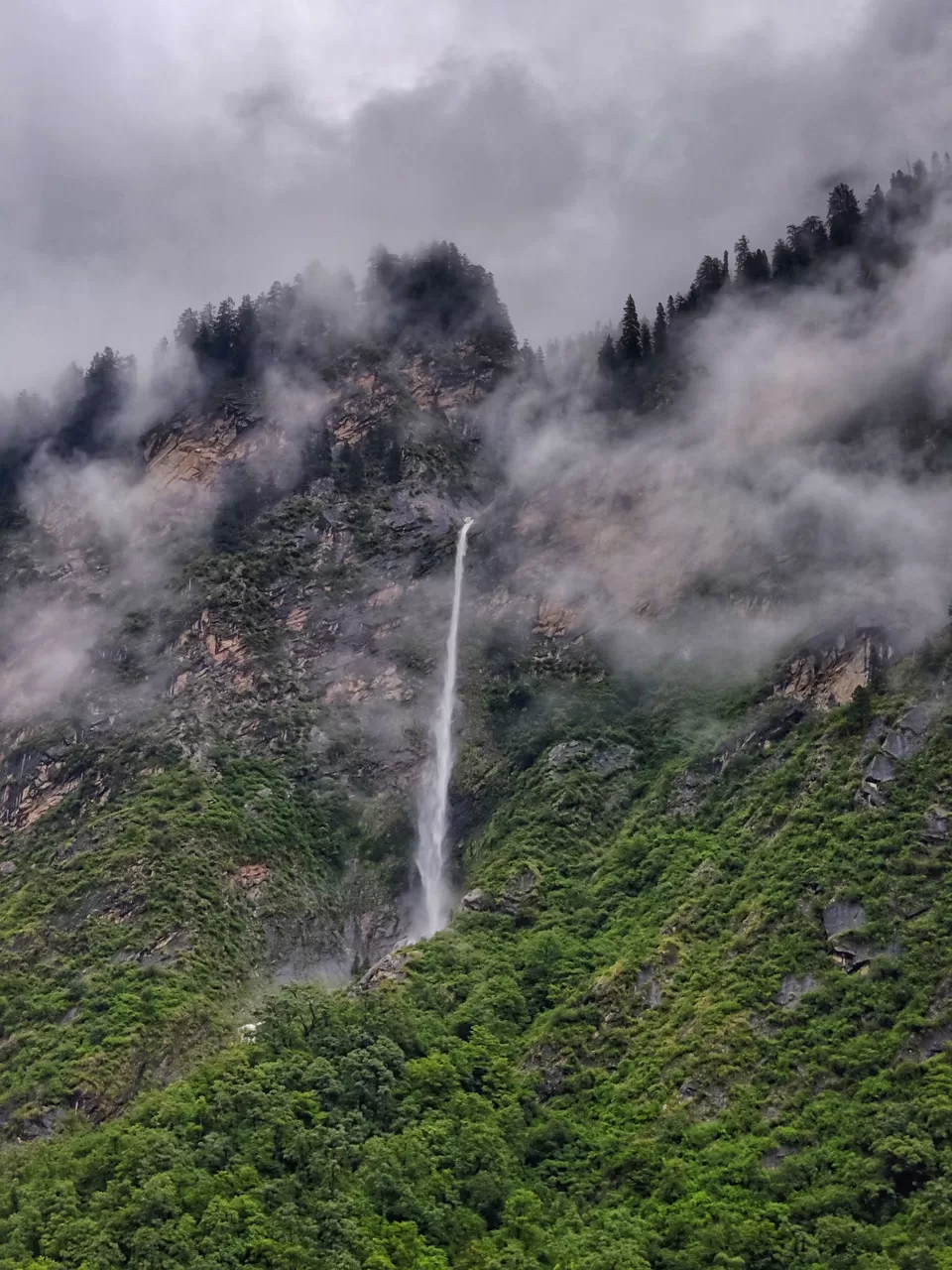 There is a gradual ascent on a stone-paved path, all the way along the river. There was scanty to light rainfall while we were climbing up, it's very important to carry a raincoat or a poncho. Helicopter service is available from Govindghat to Ghangaria, you can see the Helipad as you reach Ghangaria. We reached Ghangaria by 6 pm. It was a 9-10km trek. There are quite a few lodges and restaurants that offer stay and food. We stayed at Deepak Lodge had an early dinner and called it a night.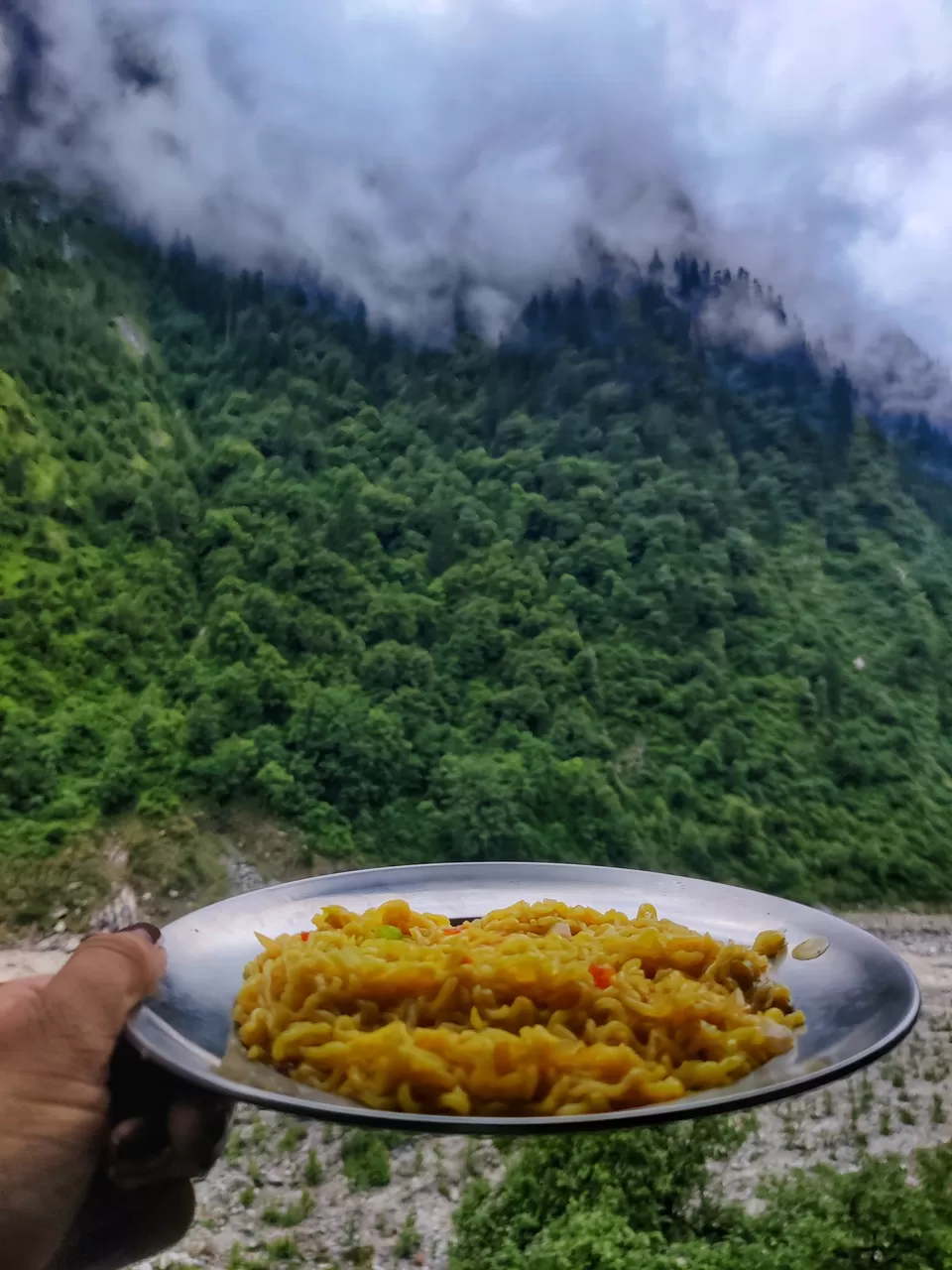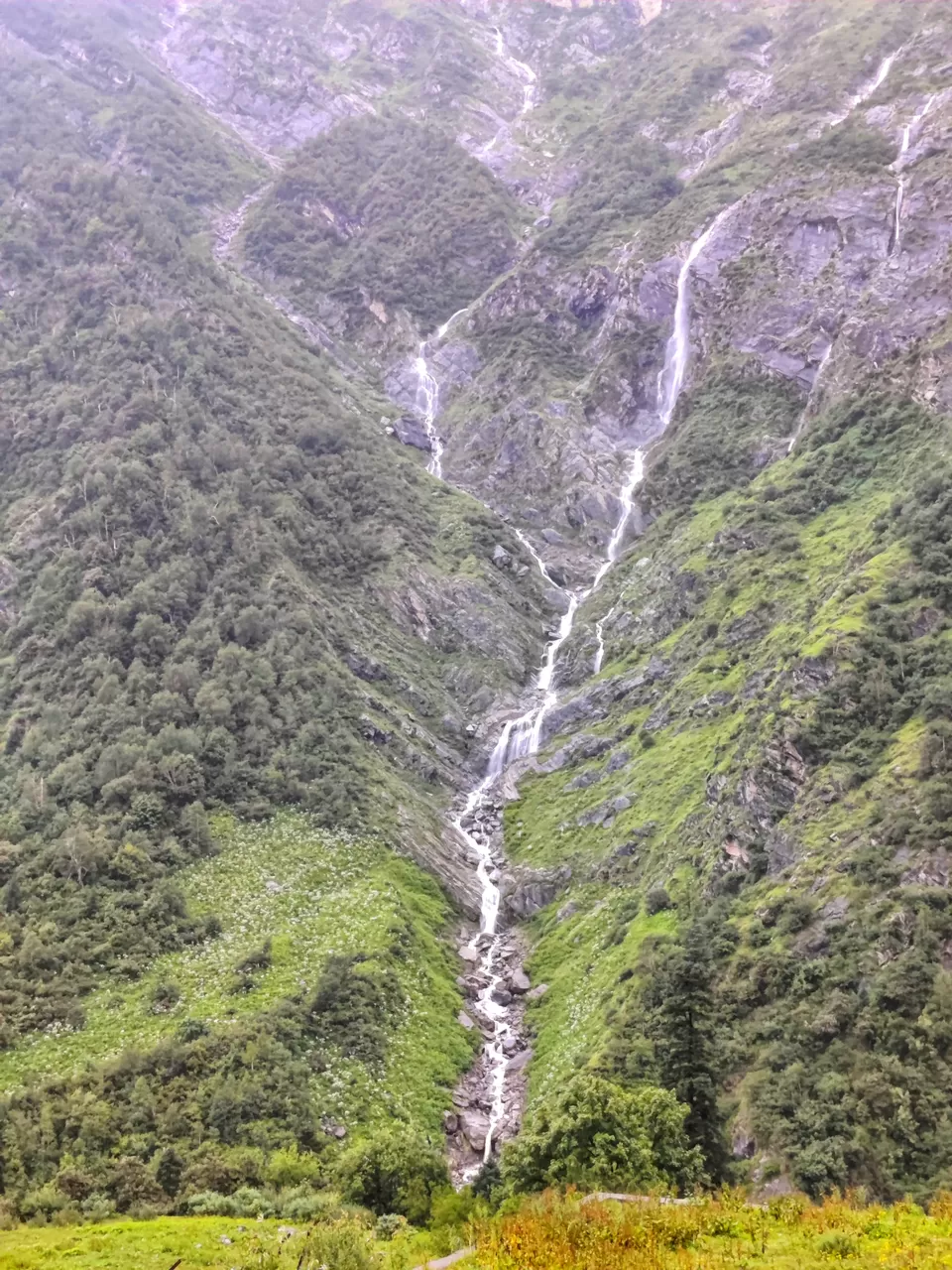 After breakfast we left for Hemkund Sahib at 7:00 am. One of the most revered of all Sikh shrines, Hemkund Sahib Gurudwar, is world's highest Gurudwara situated at an altitude of 14,100 ft. All pumped up to complete the trek but as we climbed the weather kept changing from cold to rainy to sunny to foggy. We took small stops and water breaks and also carried some snacks and packed lunch that was given by Trek the Himalayas. There are shops on the way where you can energize yourself. There are mules and porters if you wish to offload.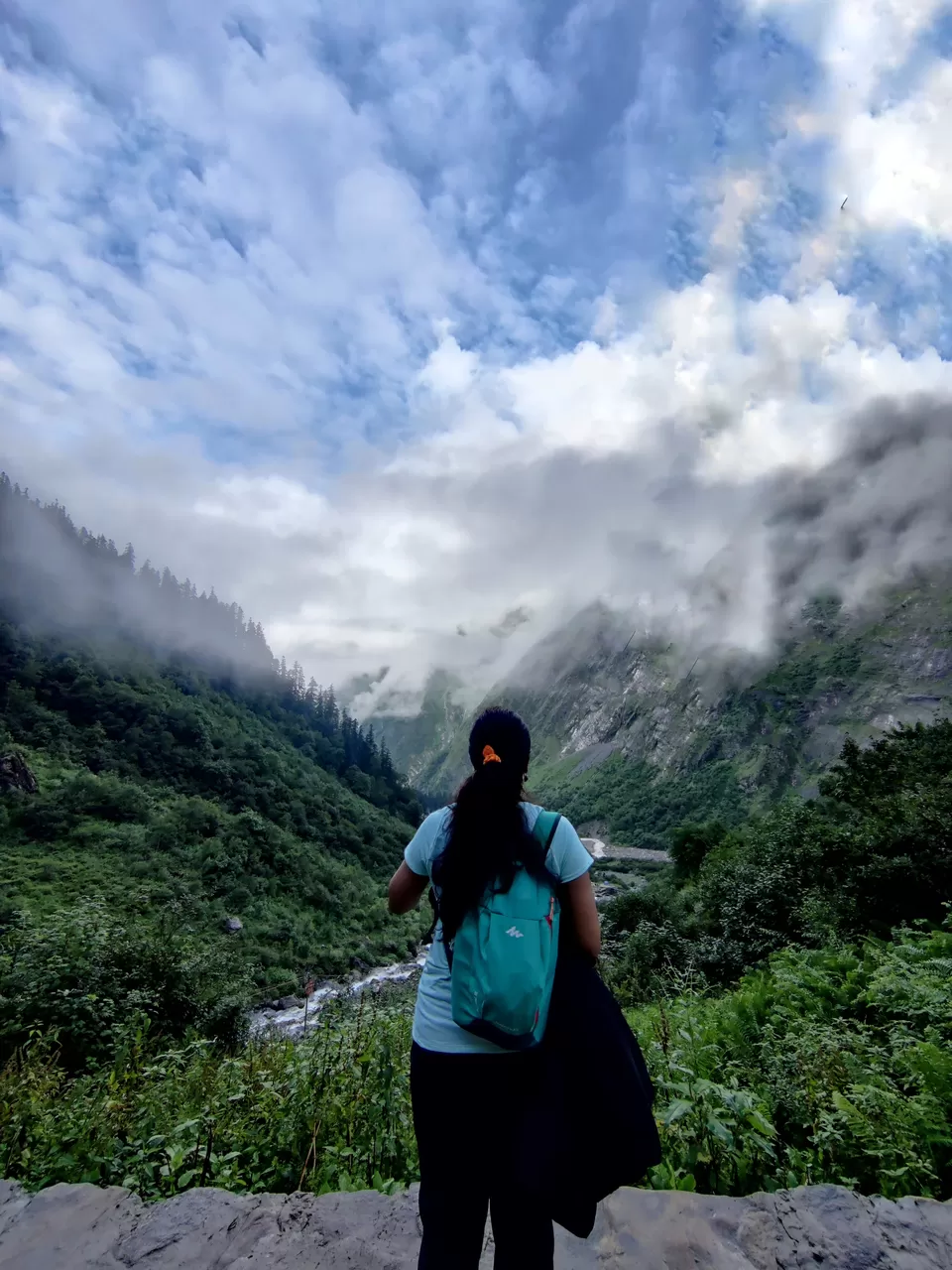 The guide and trek leader were so encouraging and supportive throughout. As we ascended, we struggled to keep our pace and the climb did get difficult but what kept us going were the people around, our fellow trekkers, it was so inspiring and motivating to see some old people climb so steadily. You can see the Brahmakamal flower beside the pathway. The 7 km trek took us 4-5 hrs to reach Hemkund Sahib. The weather was so foggy that we could see anything ahead. We went to the Gurudwara to seek the blessings and had the delicious kadha prashad. The mirror like glacial lake Hemkund is magic. There is Laxman temple beside the lake. We then trekked down and reached Ghangaria in the evening and rested.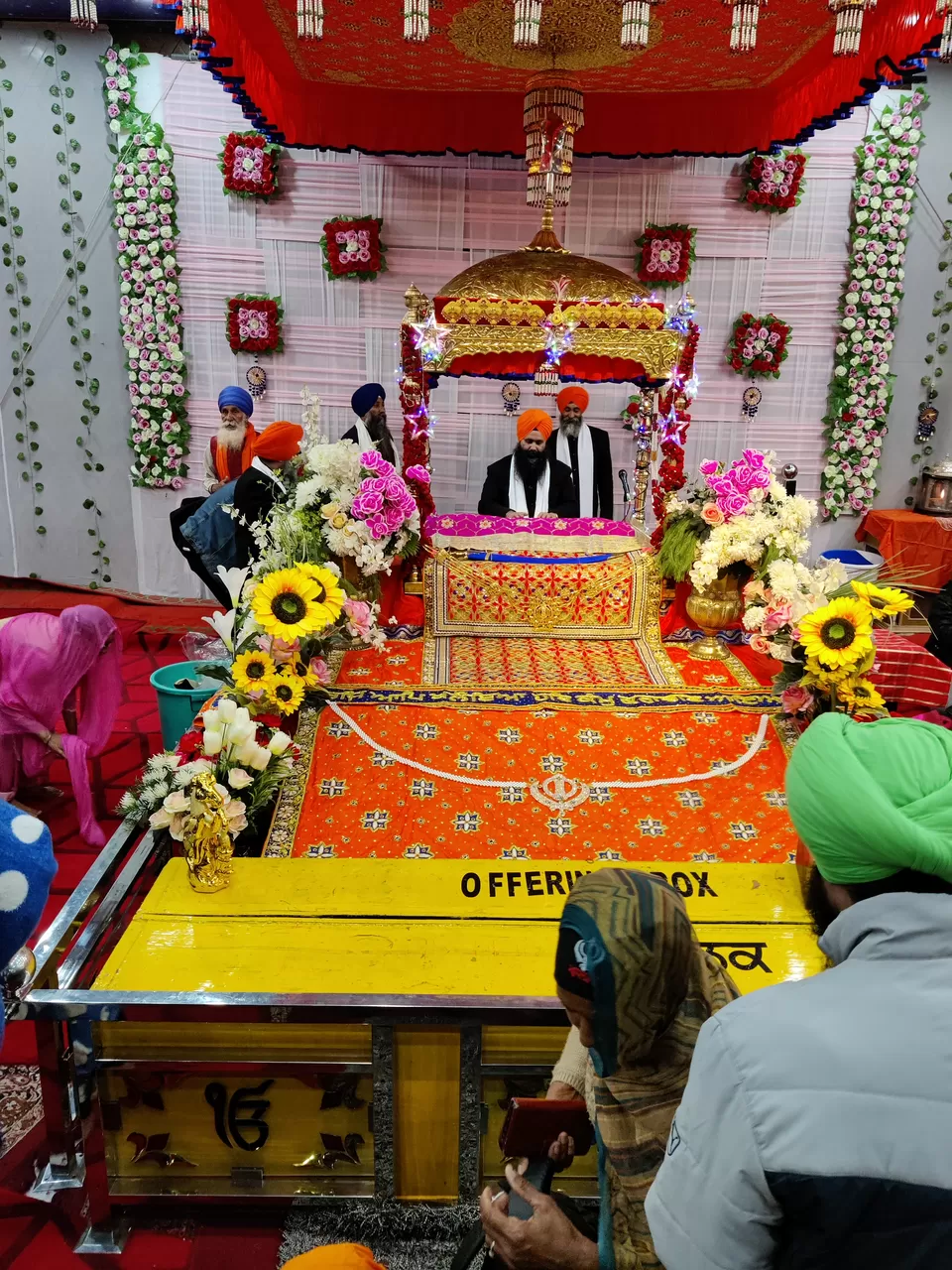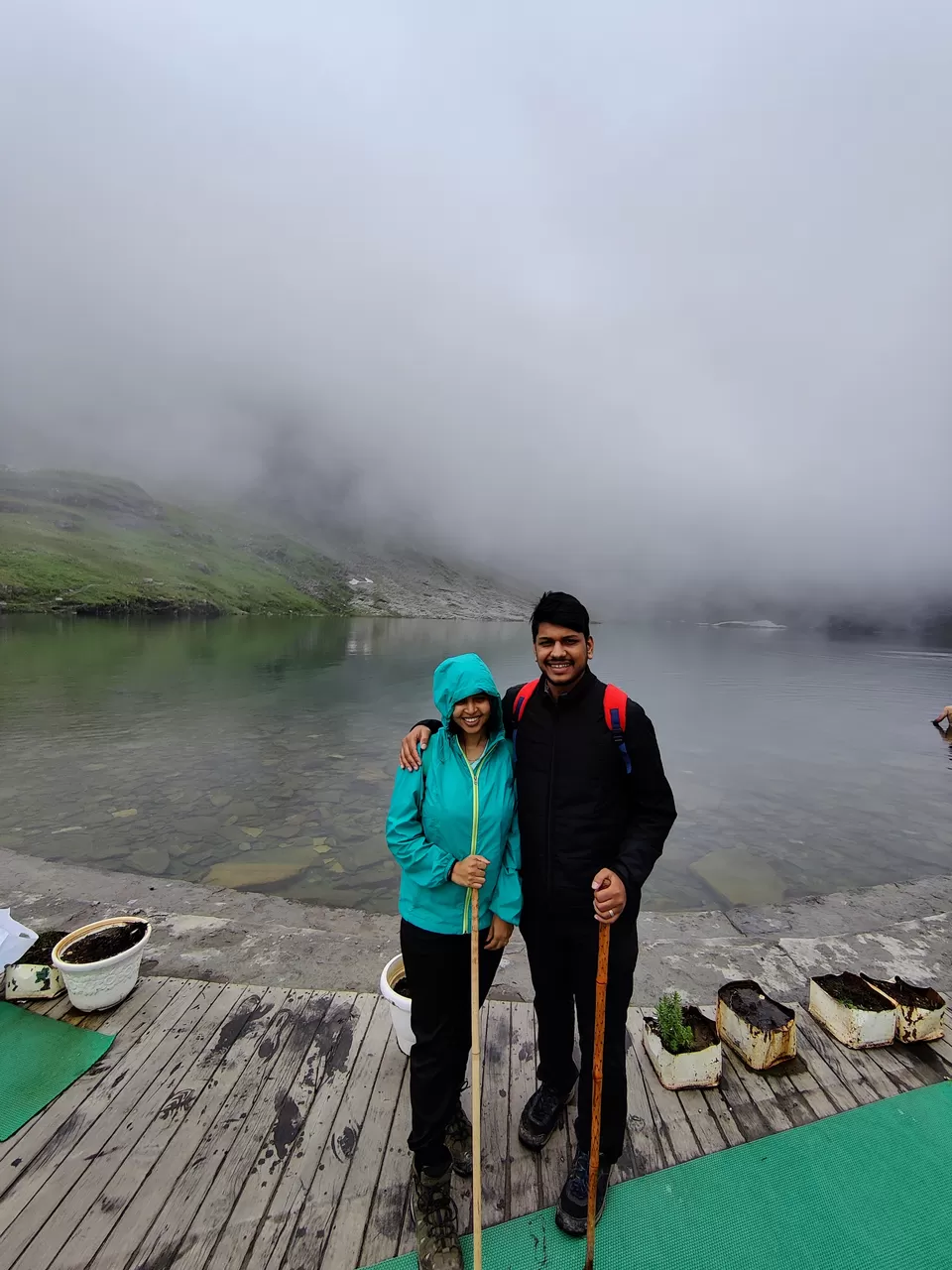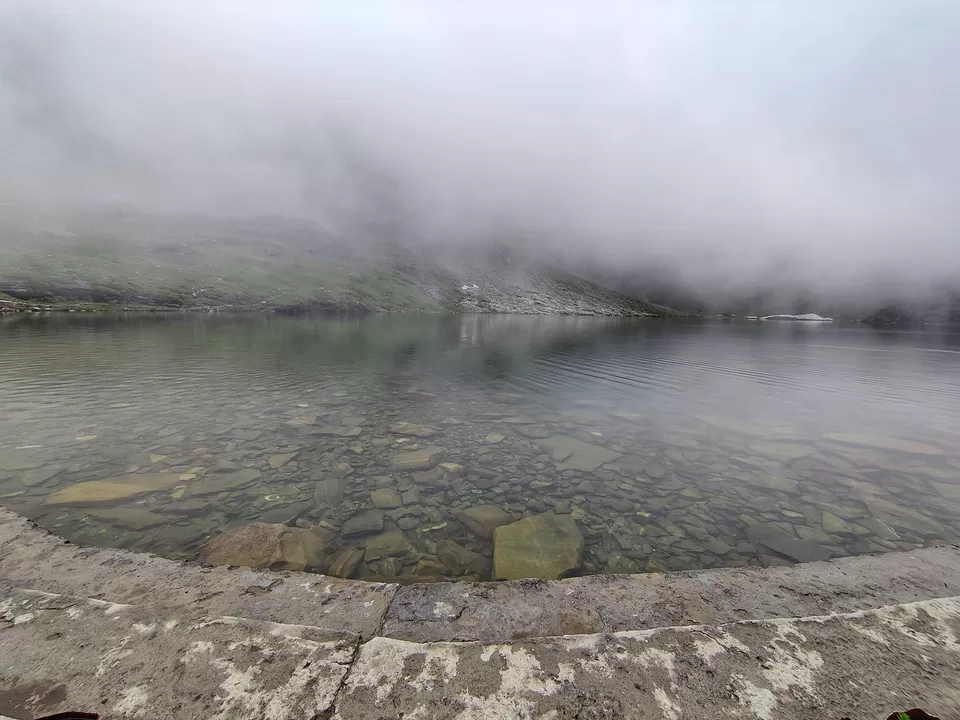 The journey to valley of flowers is a distance of 4-5 km. When you start from Ghangaria there is a gushing waterfall called Laxman waterfall. 20 mins into the trek there is greenary all around. You can see Pushpavati river flowing furiously below the wooden bridge. The trail is steep and stone paved like the previous day. You can find many bridges and landslide areas as you enter the valley.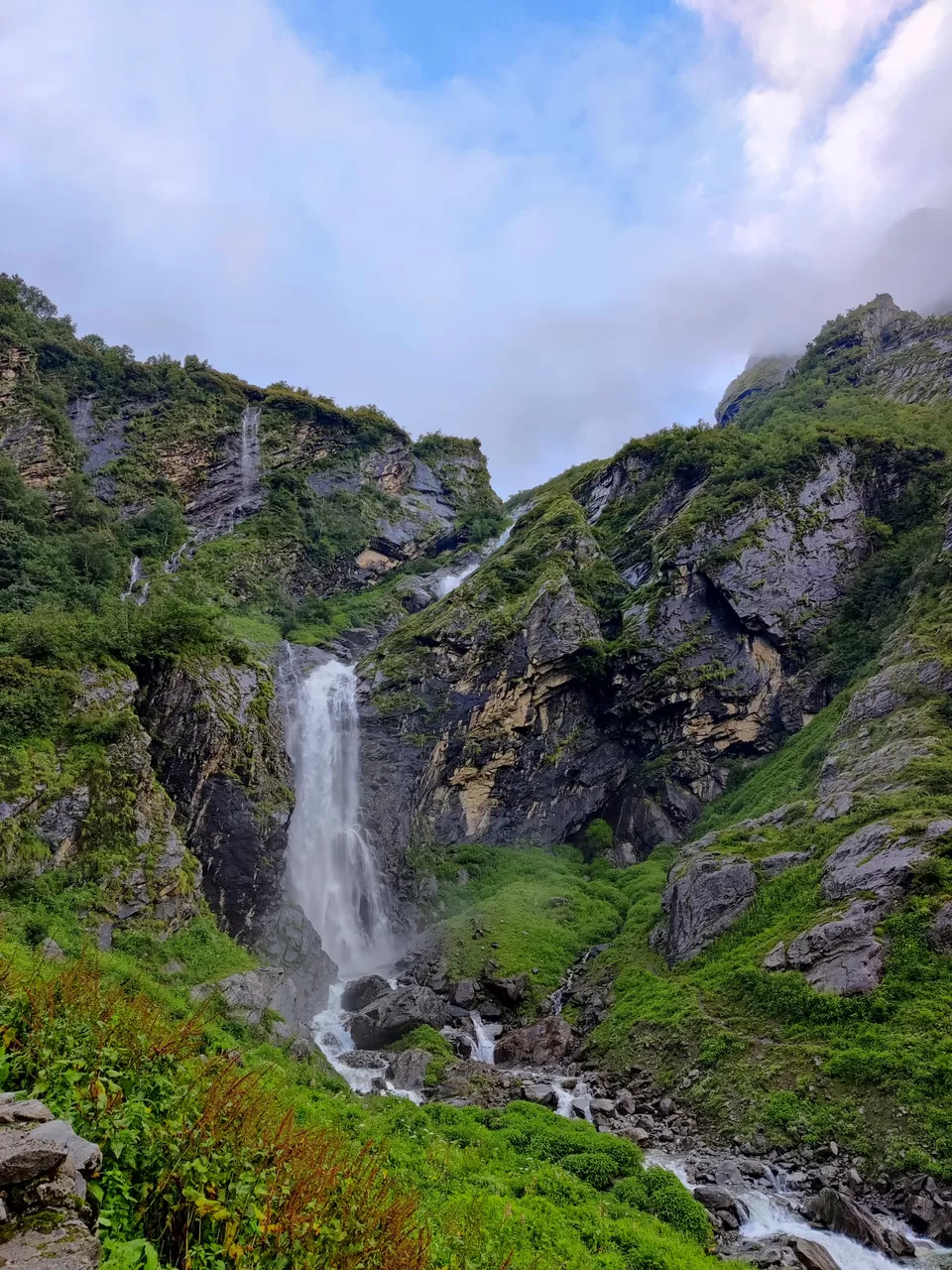 The valley is hundred times more beautiful than you imagined it to be. There are different kinds of flowers that bloom in the 5 km stretch. You can walk and cover as much as you want considering your stamina. We didn't walk much and found a sweet spot and spend all our time astounded by the beauty of the valley. The trek down took us 2-3 hours.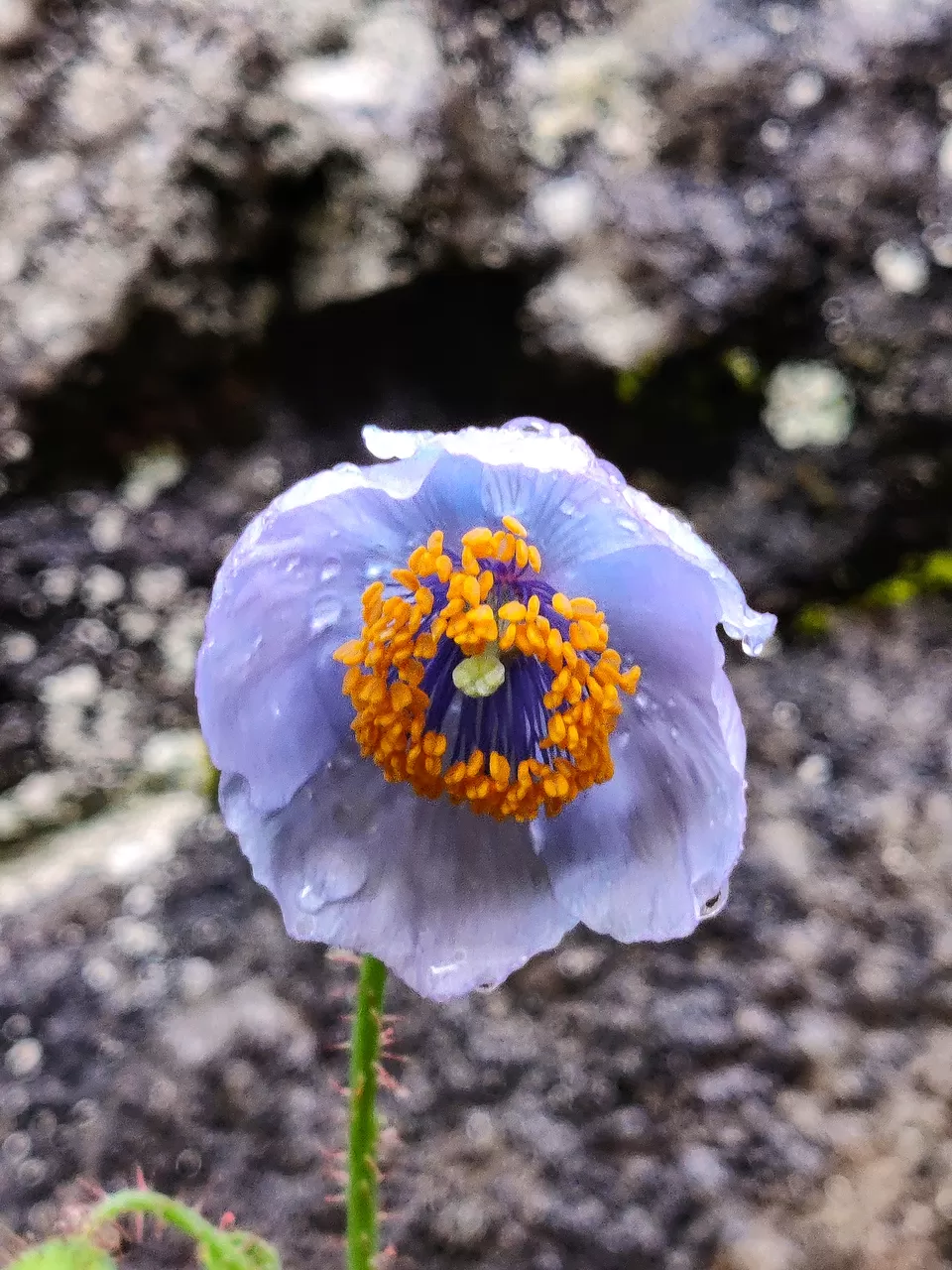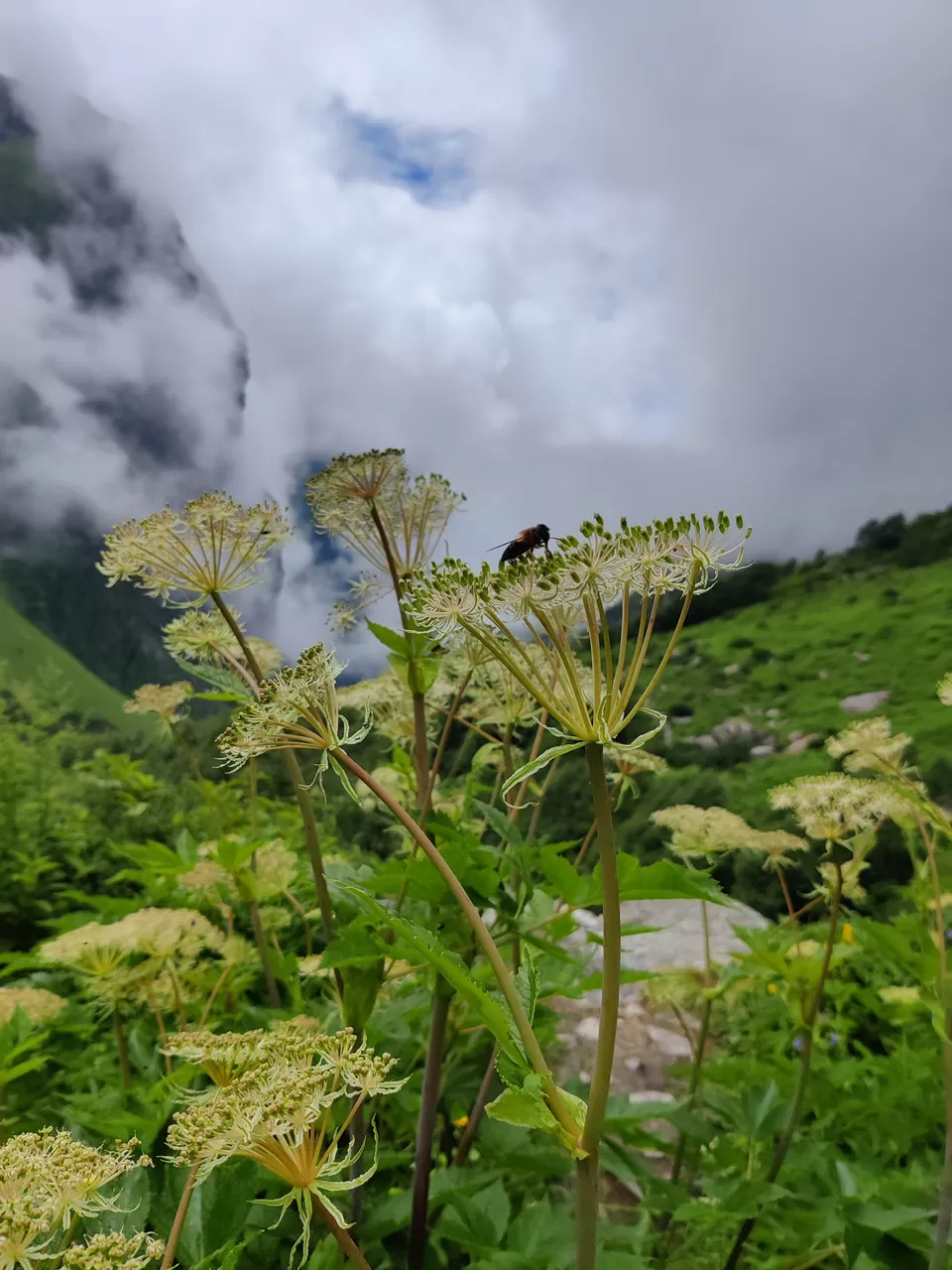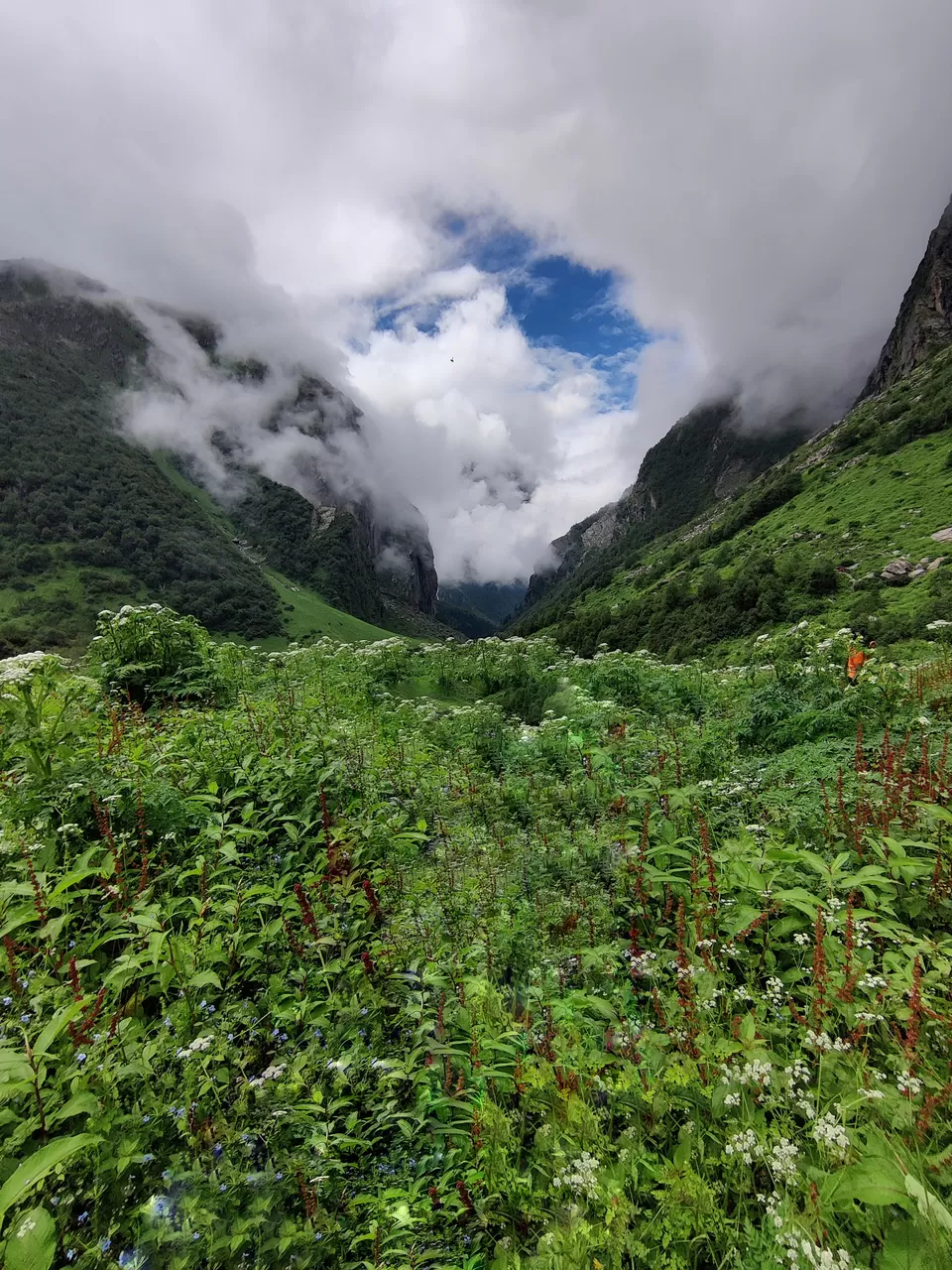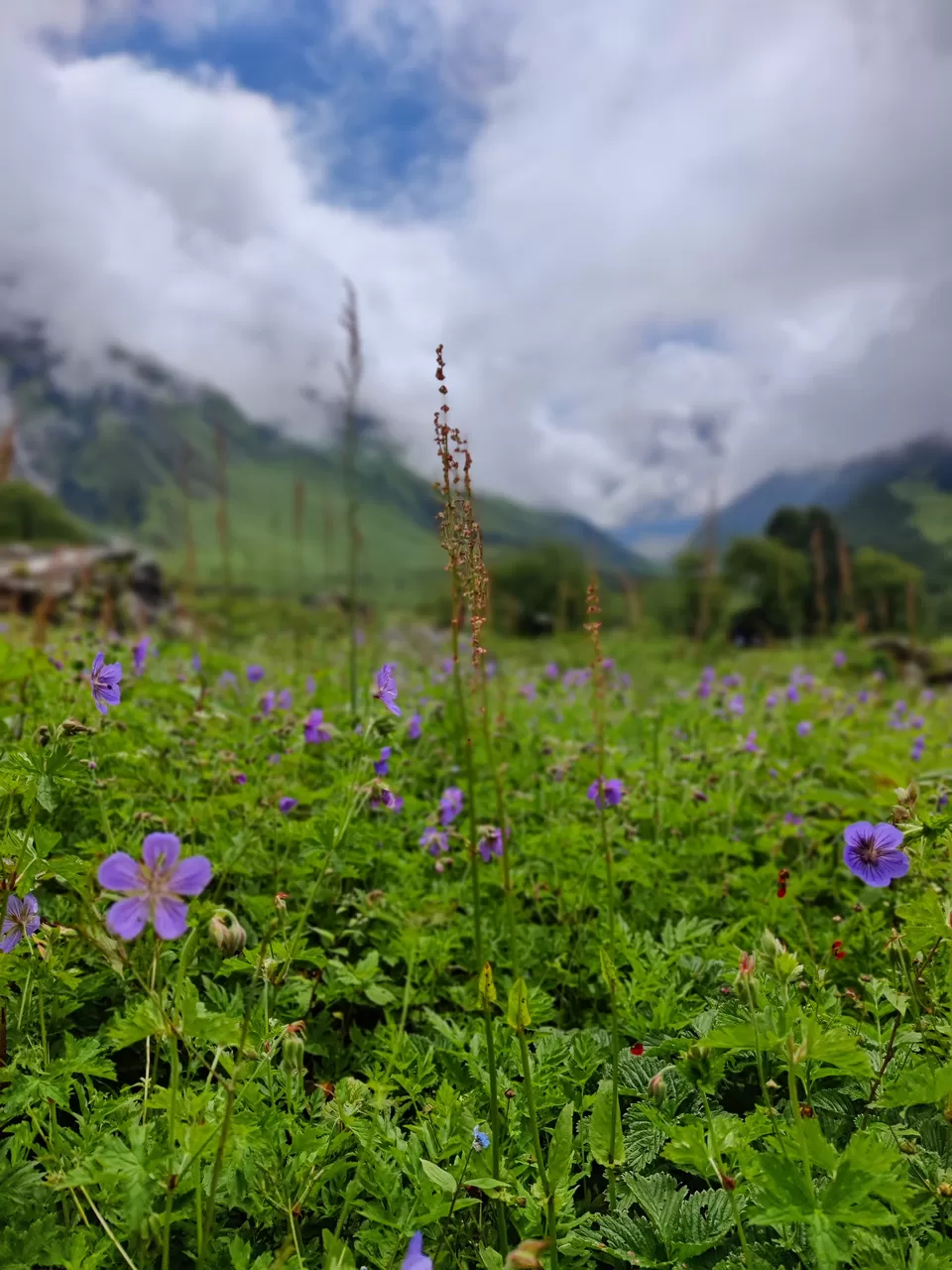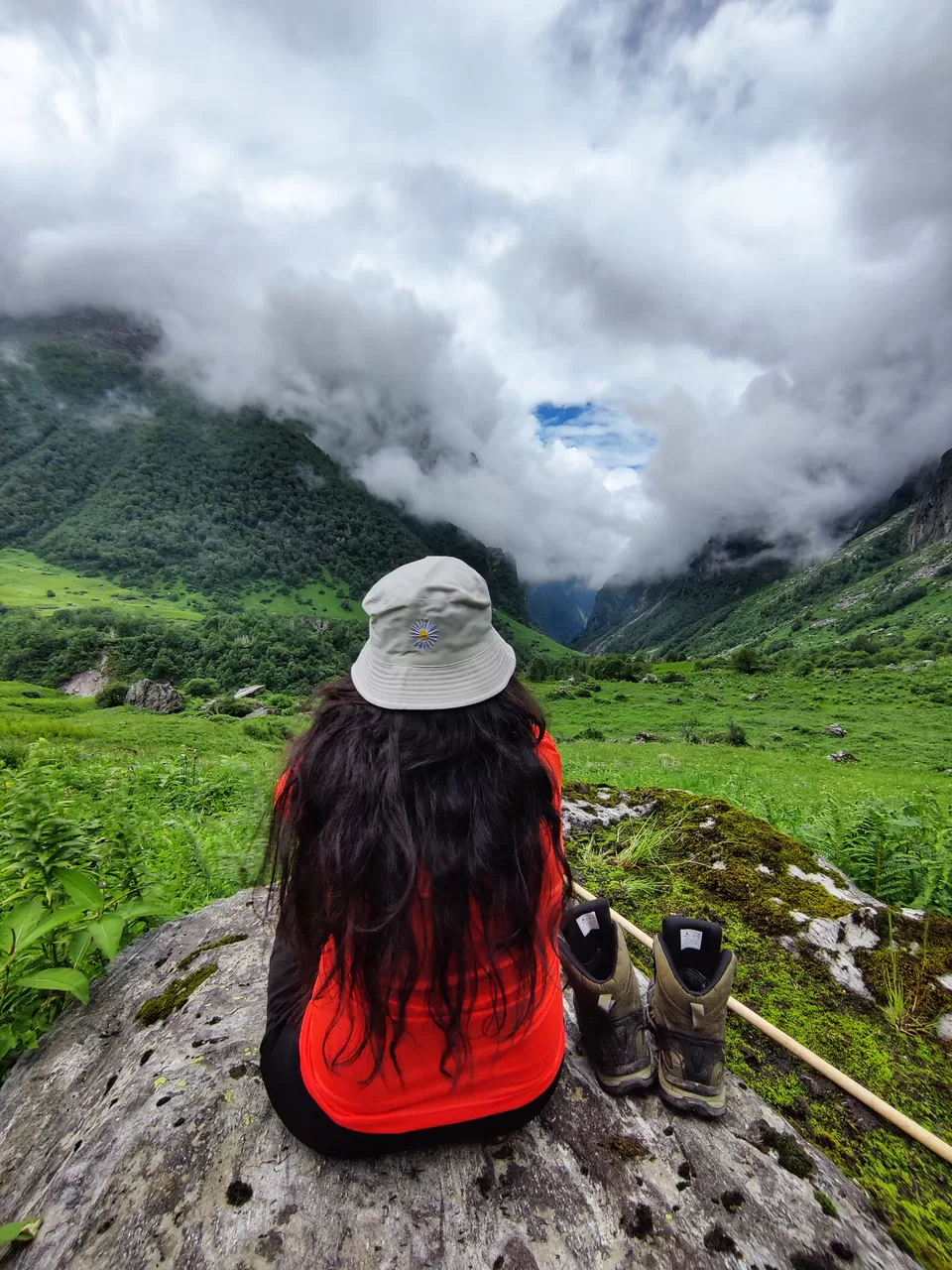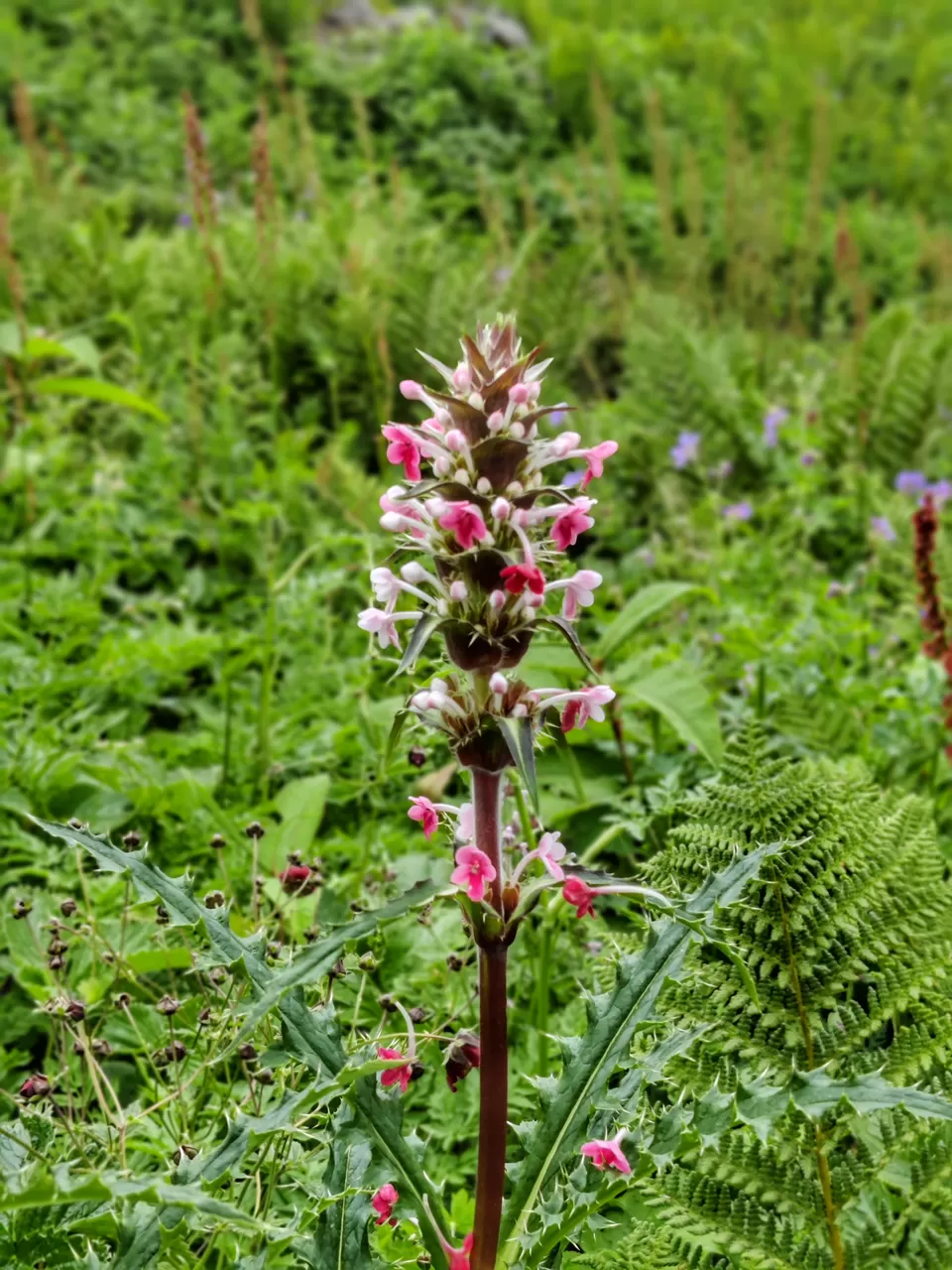 We left Ghangaria and trekked down to Pulna which took us 3-4 hrs. On reaching Pulna we left for Govindghat. We were supposed to go to Badrinath which is an hour away but there was a landslide so we had our lunch and Govindghat and left for Pipalkoti.
We traveled back from Pipalkoti to Rishikesh in our Tempo Traveller. Checked into Zostel and relaxed for the evening and had an amazing dinner at Road House Bistro.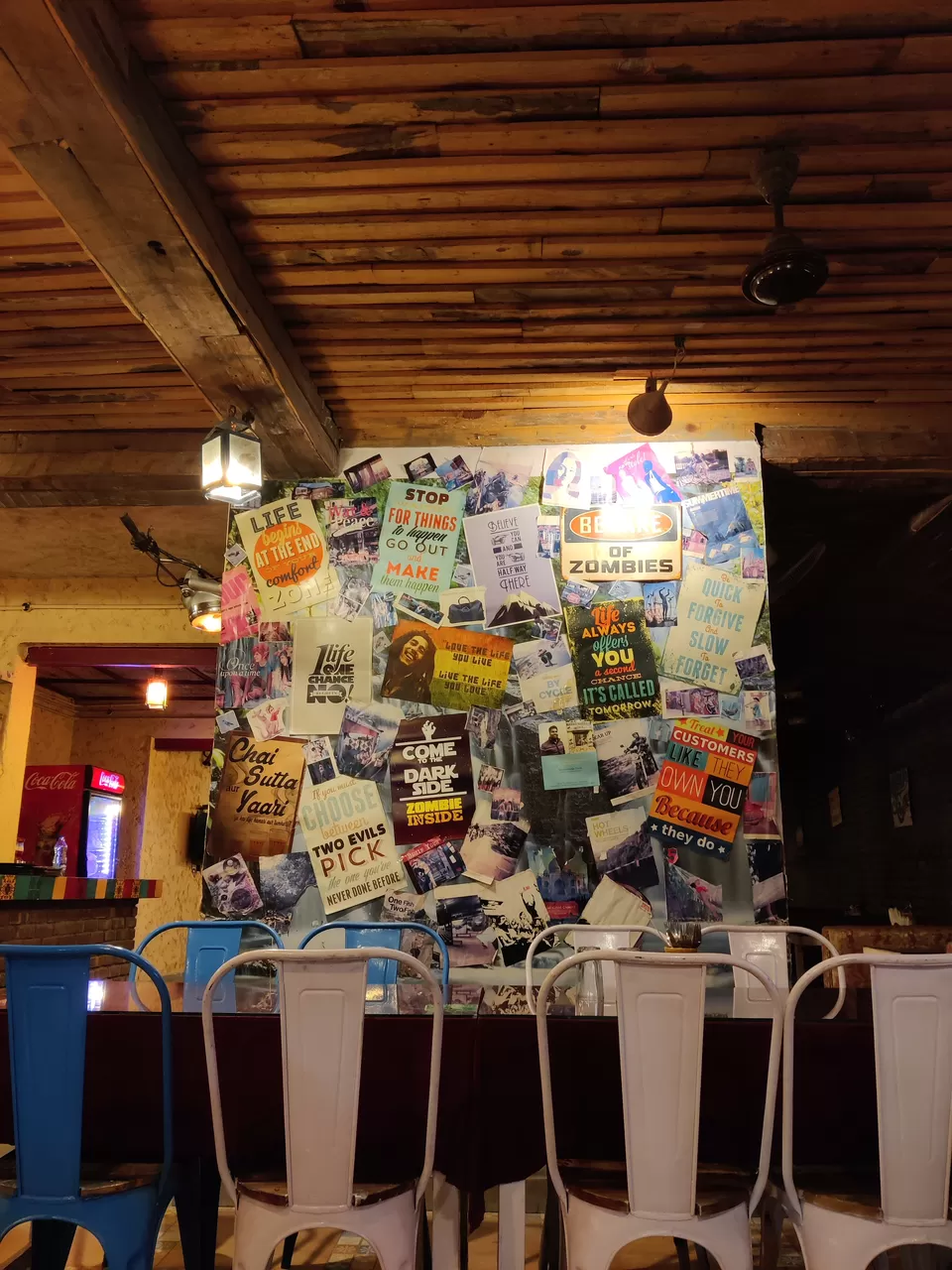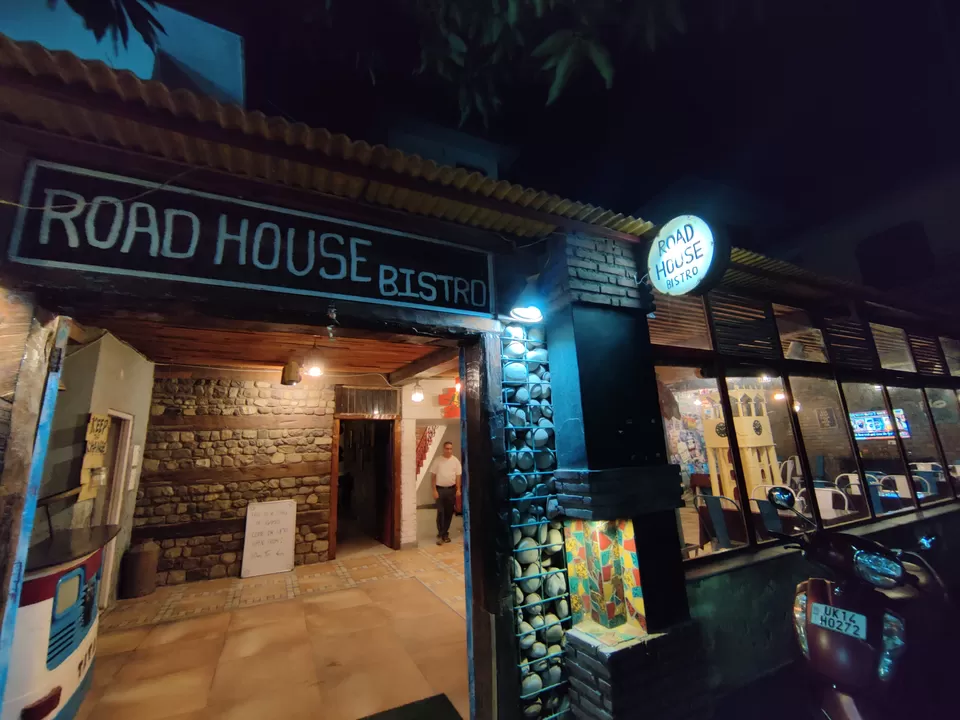 After an amazing breakfast at Road House Bistro we headed for the Airport.
If at all I had to summarise this trekking experience it would be "Speechless and Breathless". Hopefully I will set on another trek very soon.