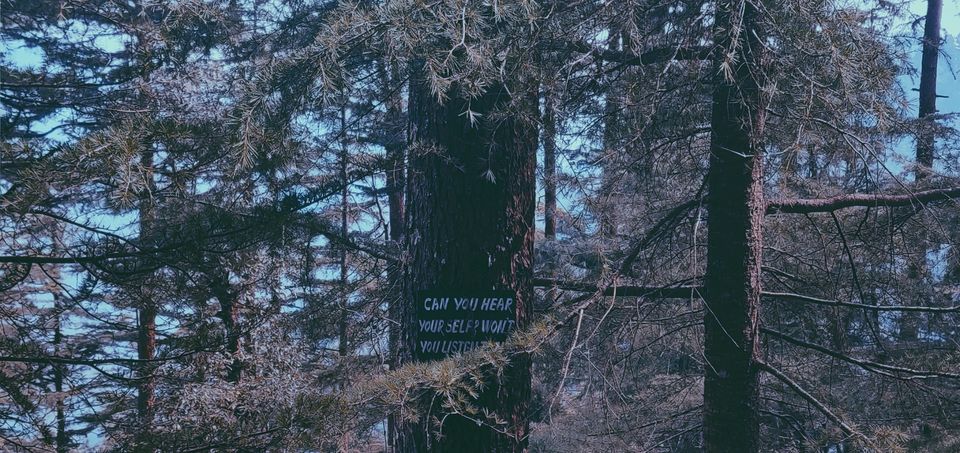 Woke up, took a bath, packed my bag and I started my journey to Mussoorie. I didn't have any change so I had to buy a pizza Pringles, which were so shitty that it didn't get over until 2 months. After wasting my 200 rupees, I searched was a sharing rickshaw. I reached the stand and there was no one except rickshaw walas. I decided to be patient this time and not take a private rickshaw. I am too bad at budgeting and this was my test because I was excited to reach Mussoorie, but instead of that, I was waiting in the heat with no shade.
After half an hour and after my stupid mind tempting to go to a private rickshaw I saw a guy who was in a hurry for reaching the bus stand. He asked the rickshaw walla to take him there at any cost. ( well he negotiated a little bit). So after his negotiation, I asked If I could join him and we would share the fare. The rickshaw walla looked at me in a killer way. So I overcame my patience a little bit. I reached the bus stop and took a bus to Dehradun. The journey from Rishikesh to Dehradun was wonderful. I could see some backpackers managing themselves with their heavy bags, some local travelers, some locals who were visiting their relatives. There was a foreigner with a backpack larger than himself, and he was easily 6ft tall. He came after the whole bus was filled, but the driver asked him to come and settle by his side on the engine. I was seating at the second seat after the driver's seat, and there were a granny and her granddaughter ( She was >20) on the first seat after the driver's. So now imagine a guy with a height of 6ft making his and his 6ft tall backpack's way through all the people and their luggage. He couldn't control his backpack and its backpack touched the granny several times. Granny started abusing him in all the way she can ( He couldn't hear as she was talking behind his back). The granddaughter, me and the uncle with me laughed as she cursed him.
I reached Dehradun ISBT (Interstate bus terminal), asked a couple of people, took an auto number 5 to Mussoorie bus station. The autos are locally known as something, which I forgot but its an identity of Dehradun. The weather of the city was nothing close to cold and pleasant. I bought a ticket to Mussoorie for 60 rupees and started my journey. The altitude of Dehradun is 650 meters and the altitude of Mussoorie is 1880 meters and the distance between them is 33kms. So basically you are going to upwards for more than a kilometer in just 33 km. The steep roads surrounded by the lush green covers on one side and a beautiful valley on the other side. As the altitude increases, the scenery becomes more stunning. The deadly turns, curvy roads, and the lush green scenario take your breath away. You can feel the temperature of breezes going down as you go up. Apart from this exhilarating natural beauty, you can see some of the creators of artificial things, puking outside the window.
I reached Mussoorie enjoying the weird yet amazing feeling in my stomach with beautiful scenery beside me and ignoring the puking.