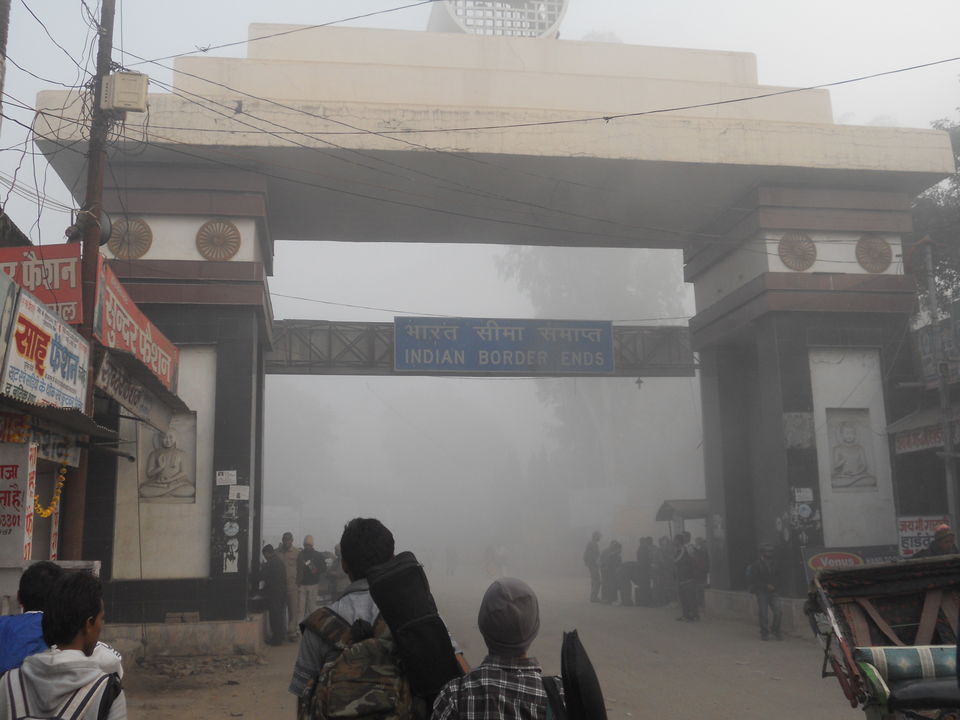 Mount View Hotel, Thamel
The hotel was very cheap. It was only 500 INR which was some 312 Nepali rupees. And we had all basic amenities, like hot water, WiFi, TV, bed, sofa etc. We stayed there. There was a restaurant nearby from where we packed our food. For two days, we only spent eating aloo parantha (made in maida) and the restaurant owner was very surprised to see that we ate so many aloo paratha.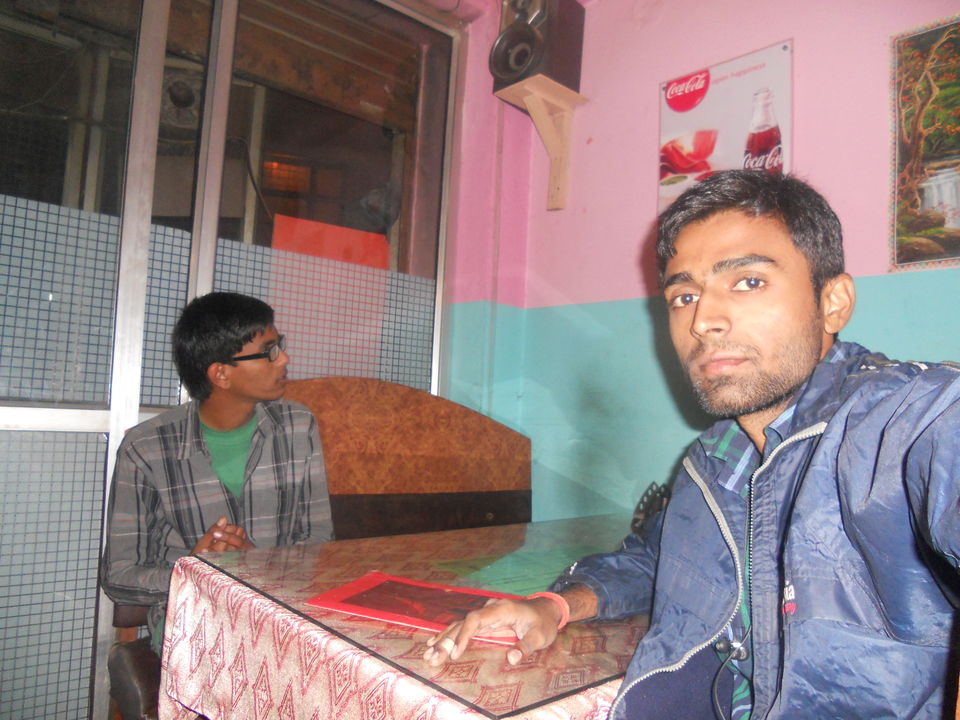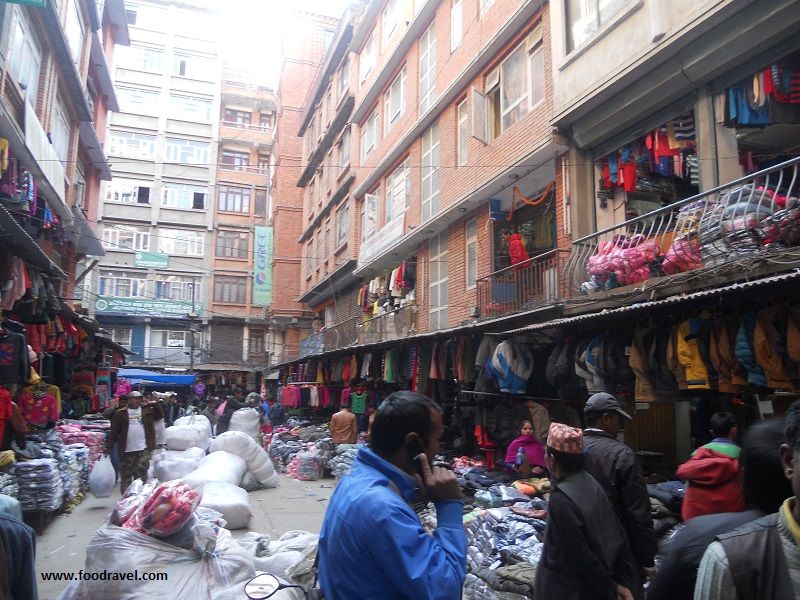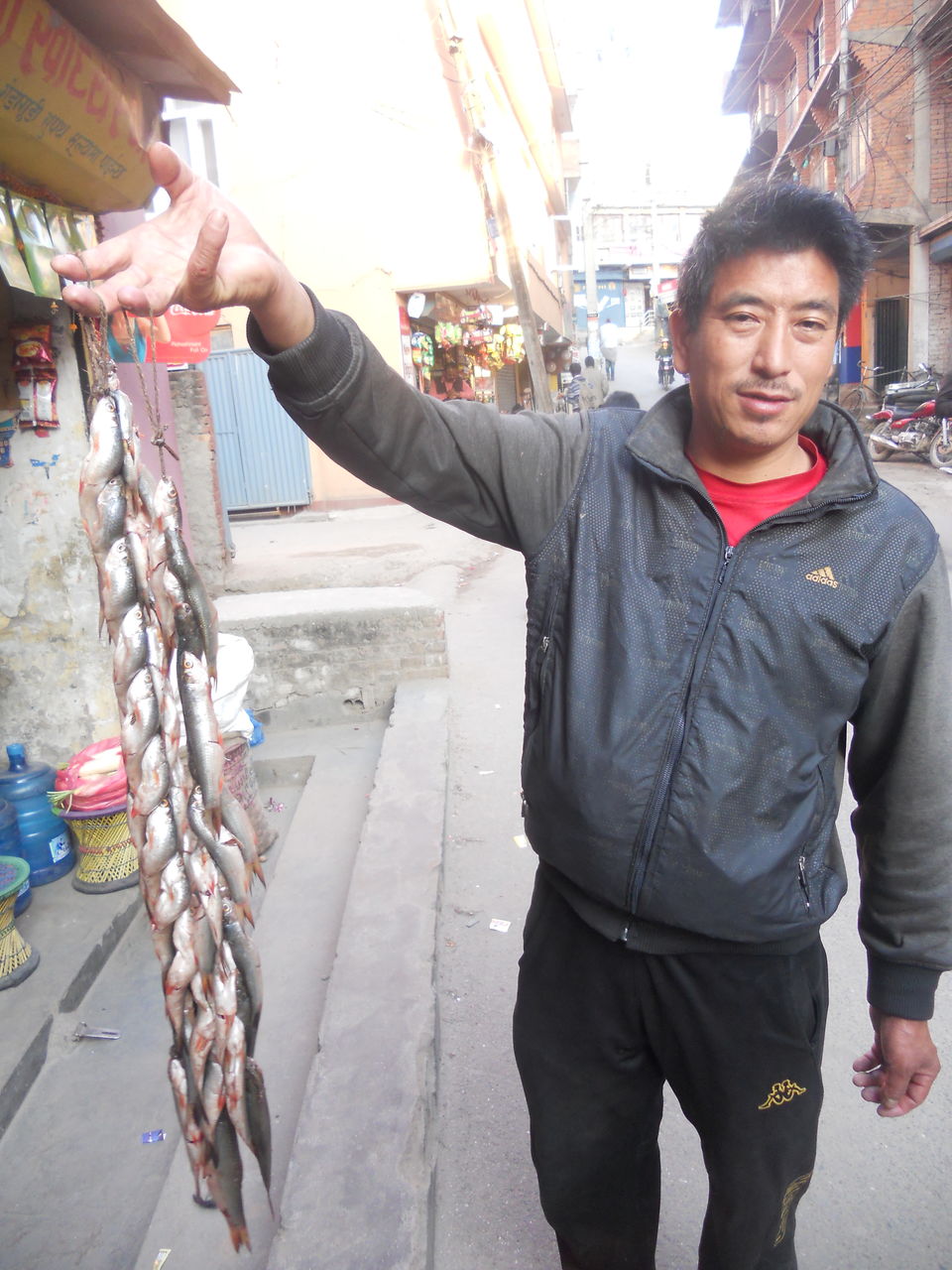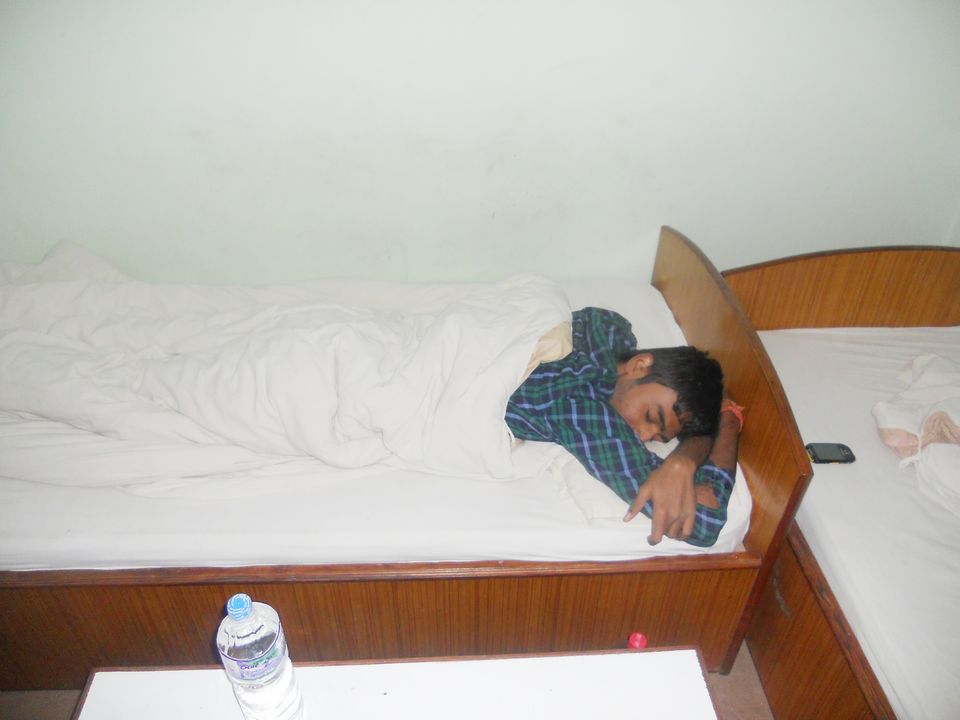 At the railway station
As the train was late by 15 minutes, I had enough time to find them. So, I called and met them on the platform. We were 6 and everyone had big travel bags but we didn't have reserved tickets, we all had general coach tickets. So, we had a word with a TT and finally we made a plan that one guy will sit in the sleeper coach with all the luggage while rest of us would be in general coach. The train started to move and everyone just got inside. It was thickly crowded. I felt like being in black hole. People were sitting every space they could find. We were on the footboard and were shouting that get inside, else we might fall. But there was no space. For some distance, we kept standing at the footboard, holding eachother's hands. Then a catering guy came and he made some space in the crowd. He got me a seat on a berth. I was surrounded by the people. Everyone was chewing tobacco, paan. And it was a disaster. They were spitting where they were sitting. Oh damn! How could someone do this? The foul smell, crowd made me feel uncomfortable. The same catering guy came and gave us meal boxes forcefully. He was like, "I got you seat, so you will have to buy it." WTH. Then he started blackmailing emotionally that he was poor, he got kids. I had to buy it. And the food was disaster. It was nothing close to the definition of food. I couldn't eat it. I slept. I was woken up by Brother Basil (group leader) and asked me to get ready to deboard.
One fine day in November winter, I was lying in my bed and I got a call from a friend who asked me to get his phone recharged. I went out and did. By the time I reached my flat, I again got a call from other guy who asked me to do the same. And then the third call for the same. So, this left me in doubt I asked the matter. I was told that the group was leaving for Kathmandu from Nizamuddin Railway station and the train was at 2PM. It was 11 in the morning. I left bed, took shower and washed my clothes. I went to kitchen and started cooking. By the time it was 12 in the noon and then I realized that I should also leave. I had my hands smeared in dough, I had all my clothes drenched, they were dripping. I packed them in a poly-bag and then put them in my travel bag and counted my money. That time I only had 900 rupees or something and out of which I had got their phone recharged. So, without even washing my hands off properly, I just locked my place and ran out. I reached Gurgaon bus stand and checked with few auto walas for metro. Everyone told me more than 100 rupees. I was already short of money, I just wanted to save time. So, I called one of the guy who was going and was there at railway station to buy my ticket. Then, I took a shared auto and reached MG Road metro station. There, every one was staring at me. I was in my T-shirt and pajama and my hands were smeared in dough (I could not wash them properly). I finally boarded in. Somehow, my bag started to drip as there were drenched clothes in it. And everyone was watching me. The metro got some technical issue and stopped in the tunnel. And I was like, "why had it to happen with me only!". I was already getting late. So, finally it moved and I reached the station at sharp 2. Fortunately, the train was delayed by 15 minutes and I met the group.
Good Morning at Gorakhpur Railway Station
So, we reached Gorakhpur the next morning. Now from here we had to take a bus to the border. We stayed there for a while for tea and then we moved to the bus stop. We got a bus to the border which costed us 80 rupees each.
India Nepal Sunauli Border
We reached the border and crossed it. The security officers checked our IDs, bags etc. We had two guitars so they asked us to play something for them. We got our currency exchanged. We went to a dhaba and got freshened up. We had to get to bus to Kathmandu. Thus, Basil had a deal with a bus agent and we were taken to the bus stop in a jeep. There, we boarded the bus and after some time, the bus drove off. It was a bus with no room to rest your legs. It was all congested and I had a hard time adjusting my legs, considering my height.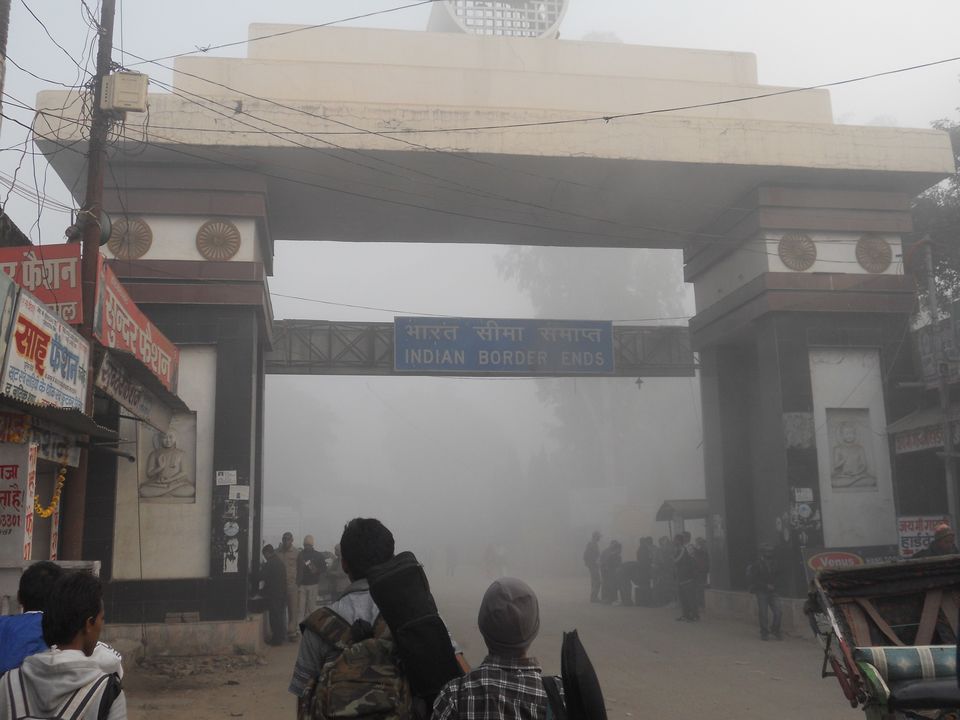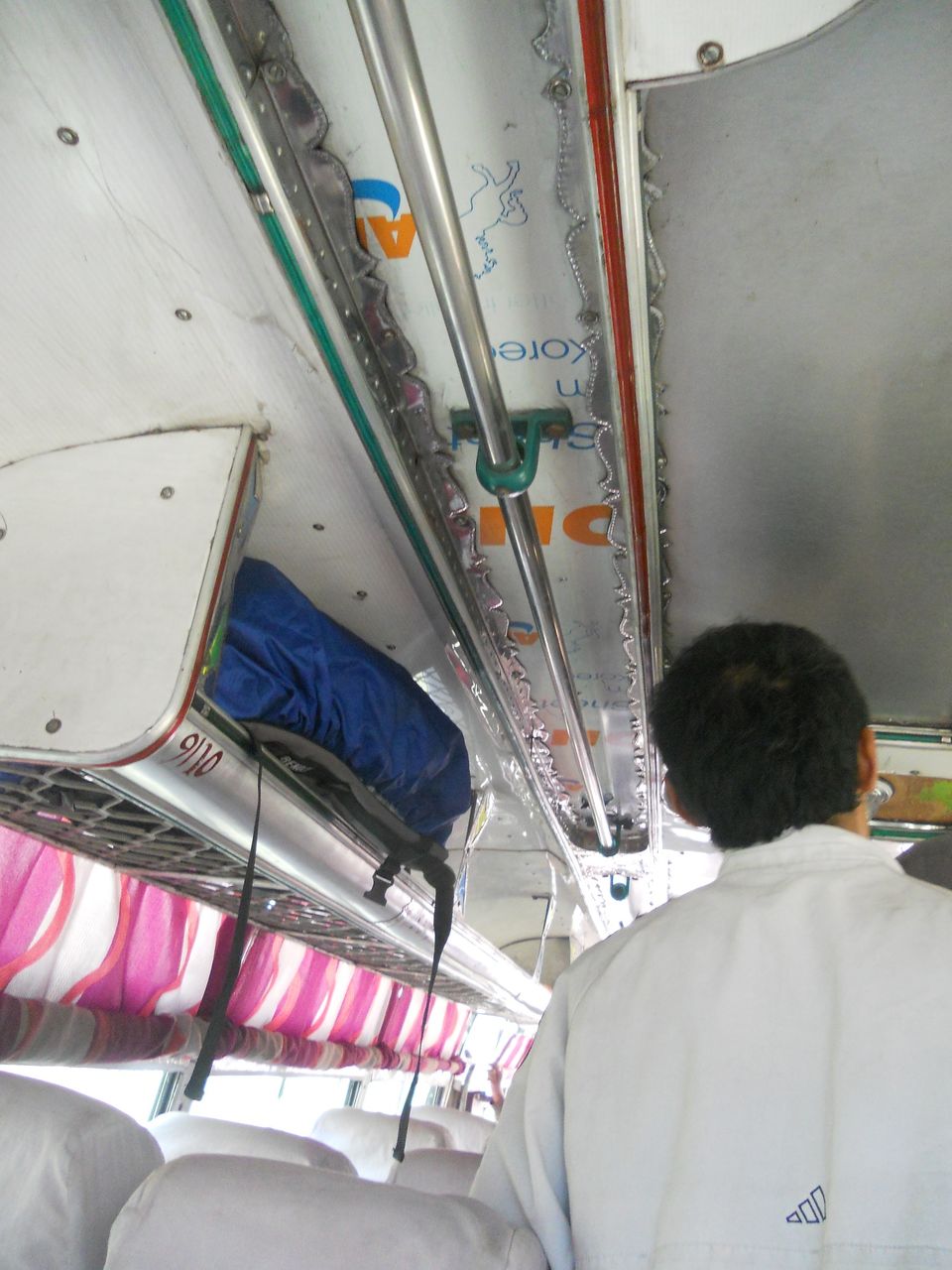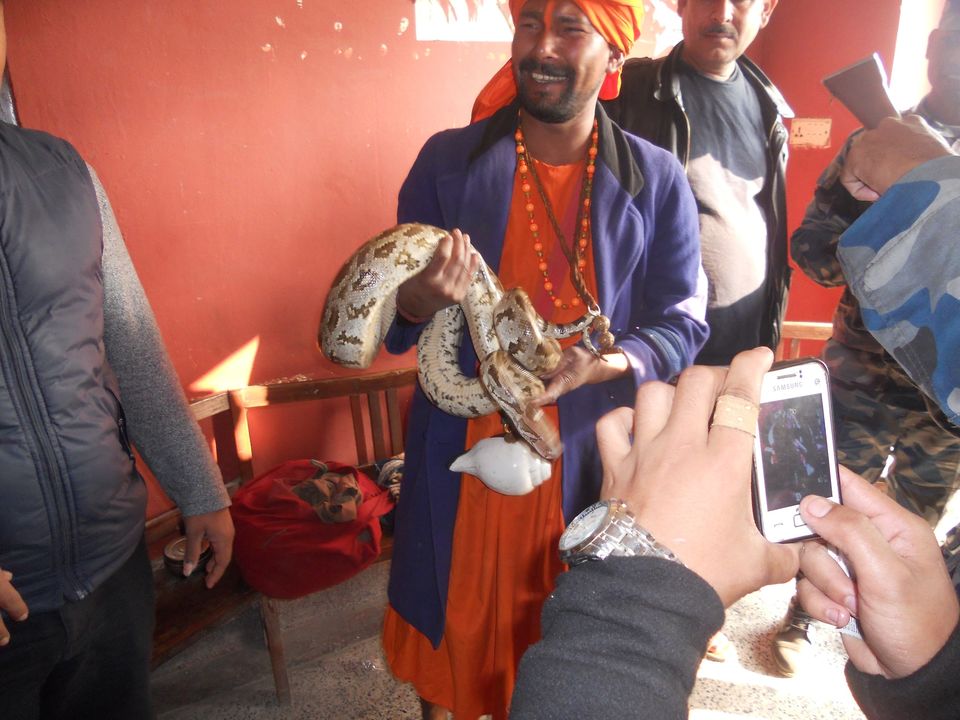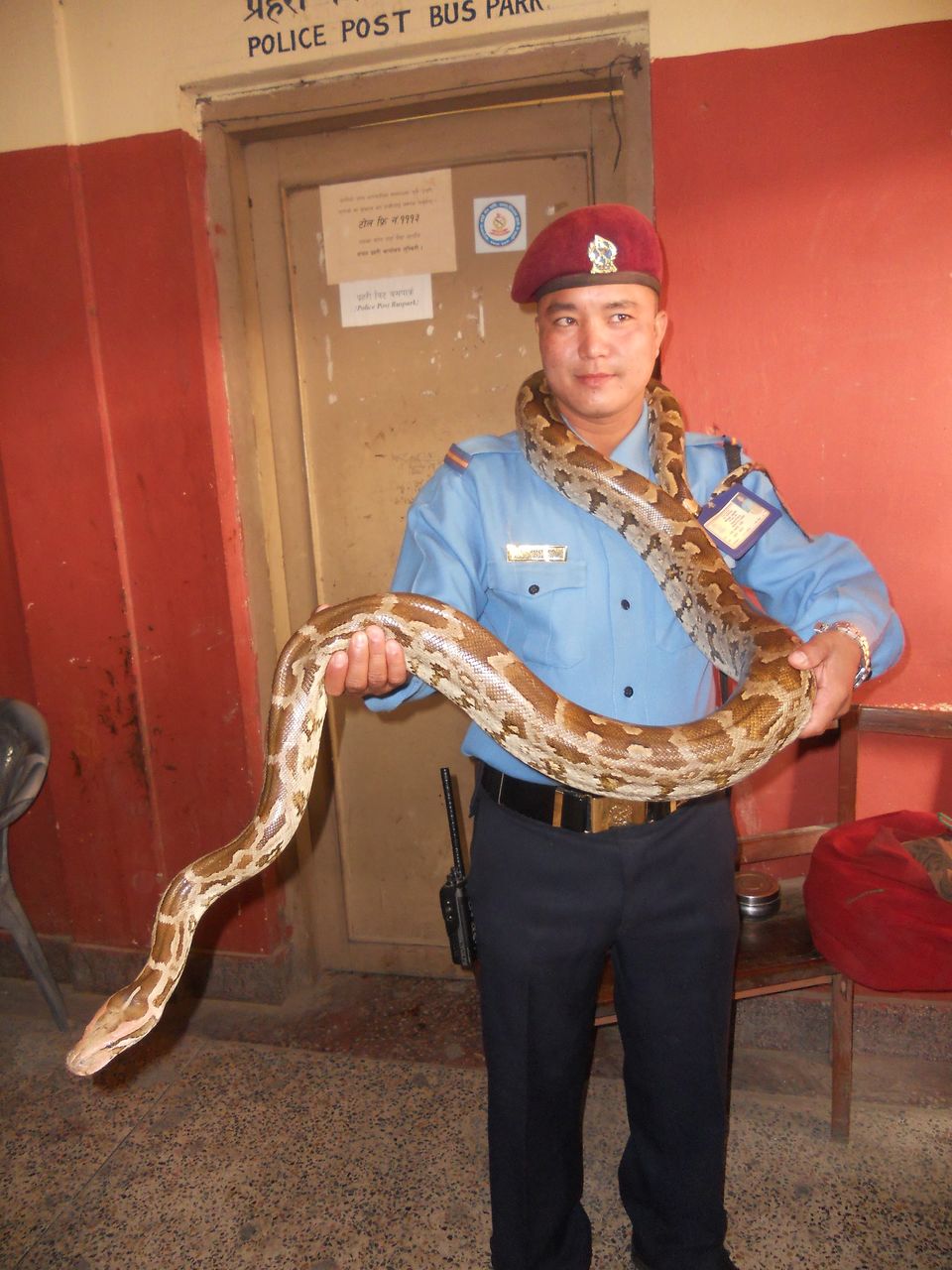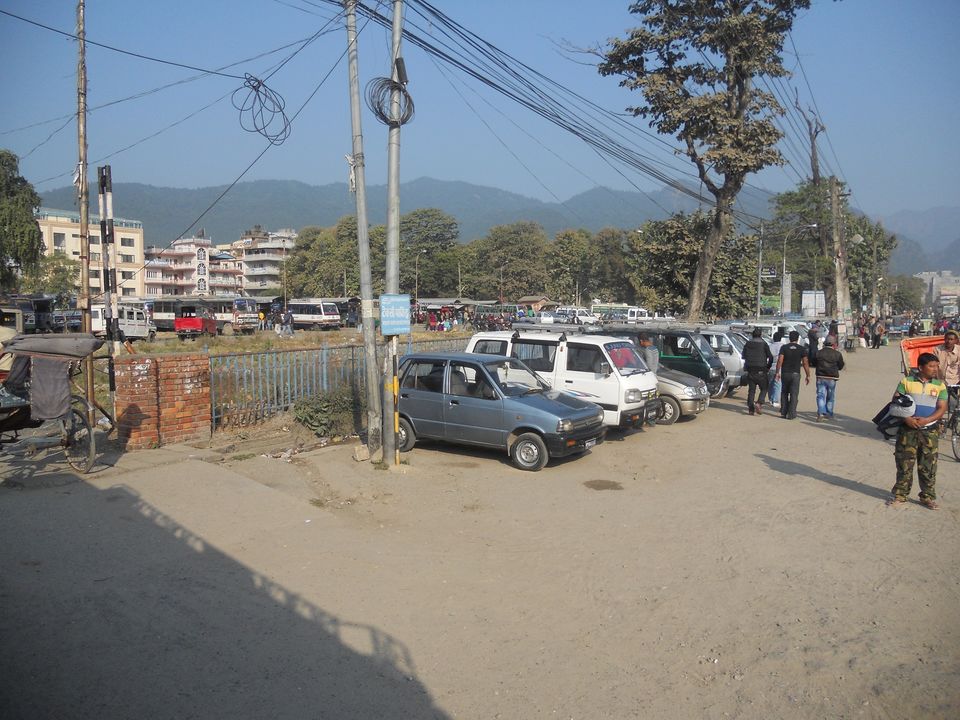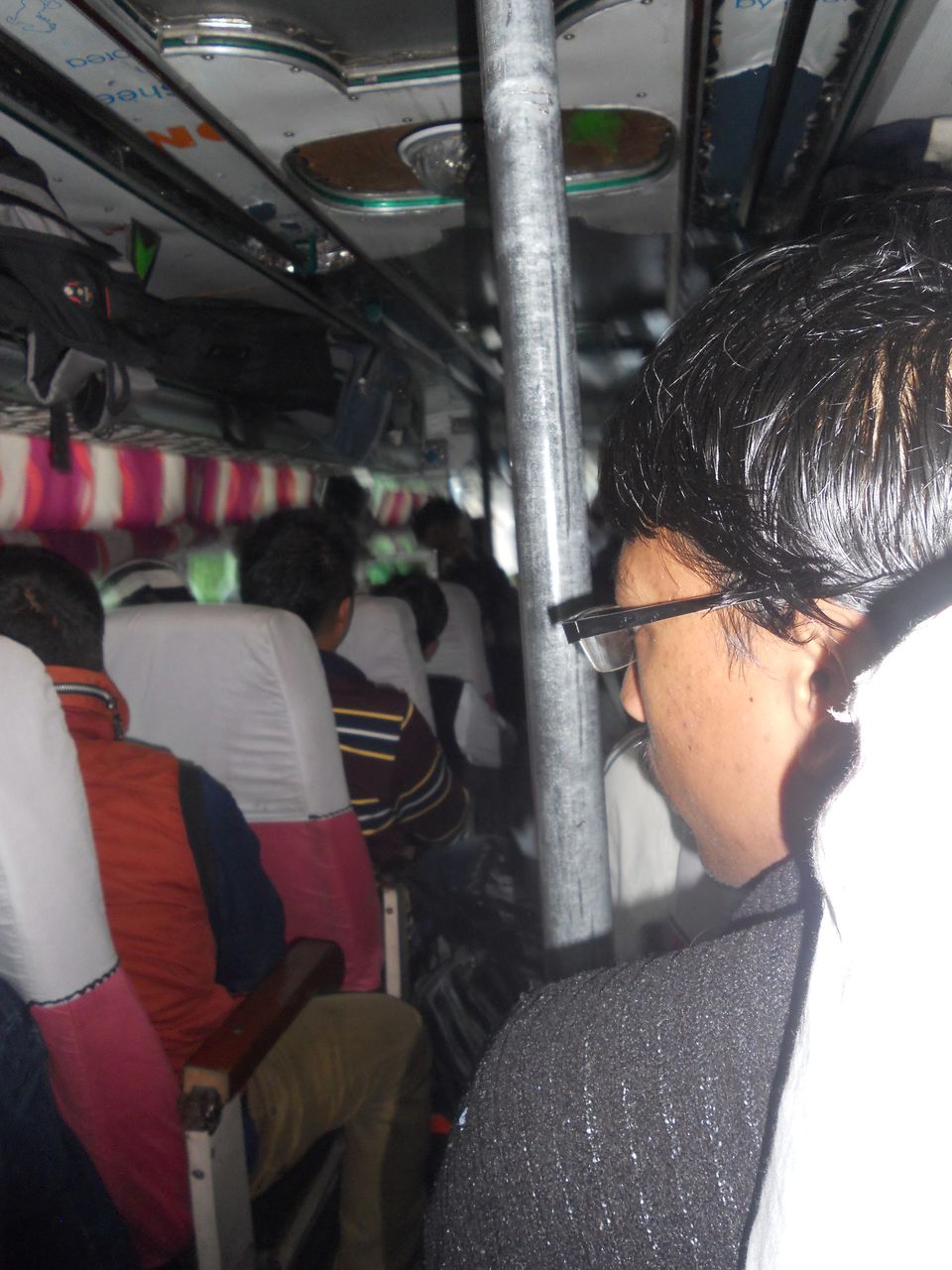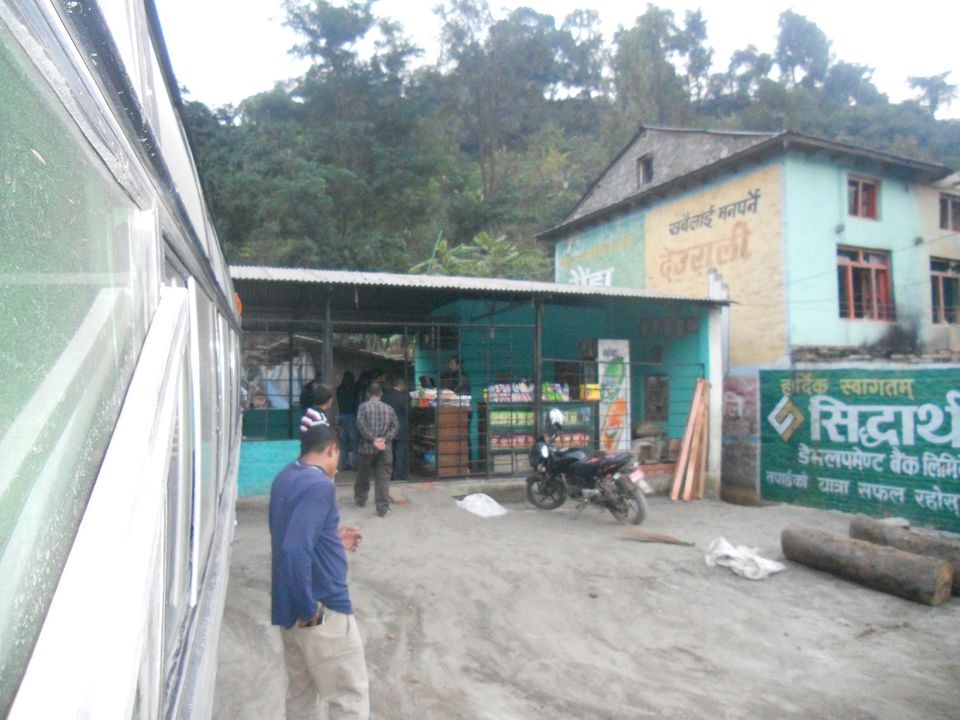 Finally I took breath of peace in Kathmandu
After a long journey for long tiring hours, we reached Kathmandu. We hired a cab and headed to our destination. All the cabs there we Maruti 800. So, we reached our guesthouse.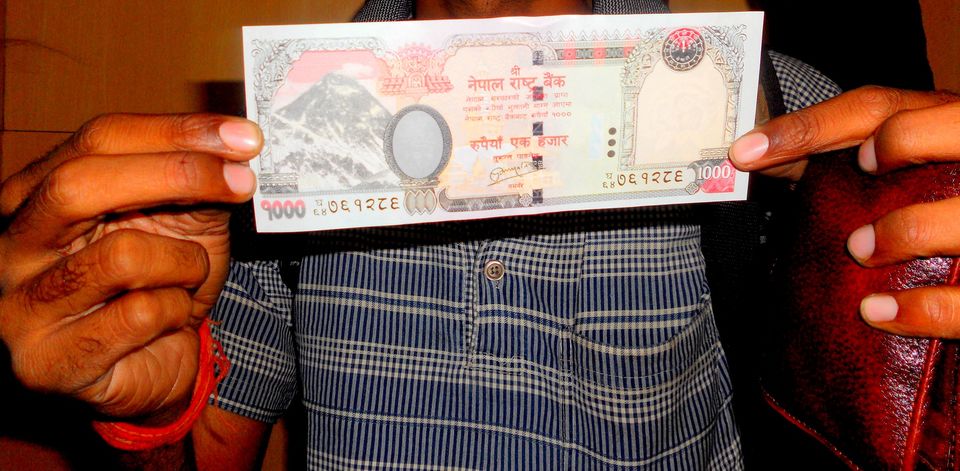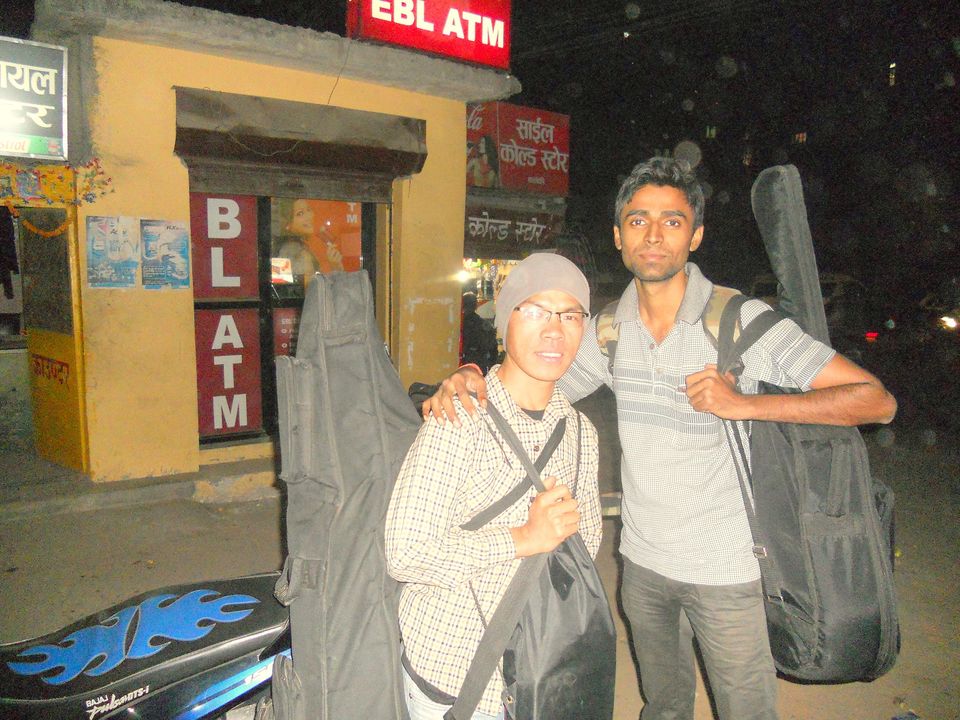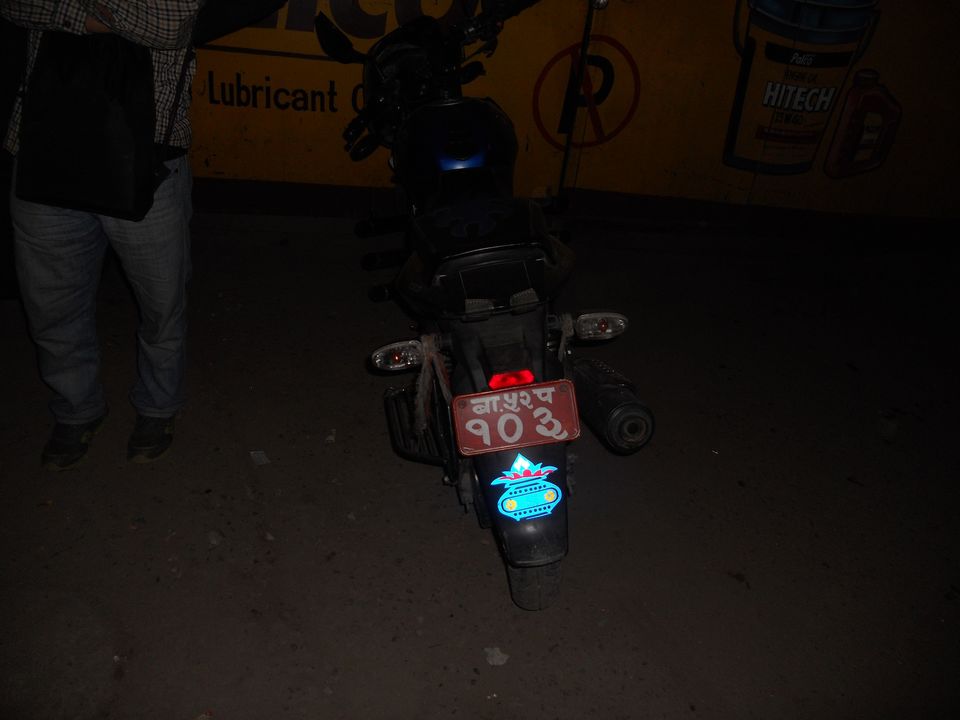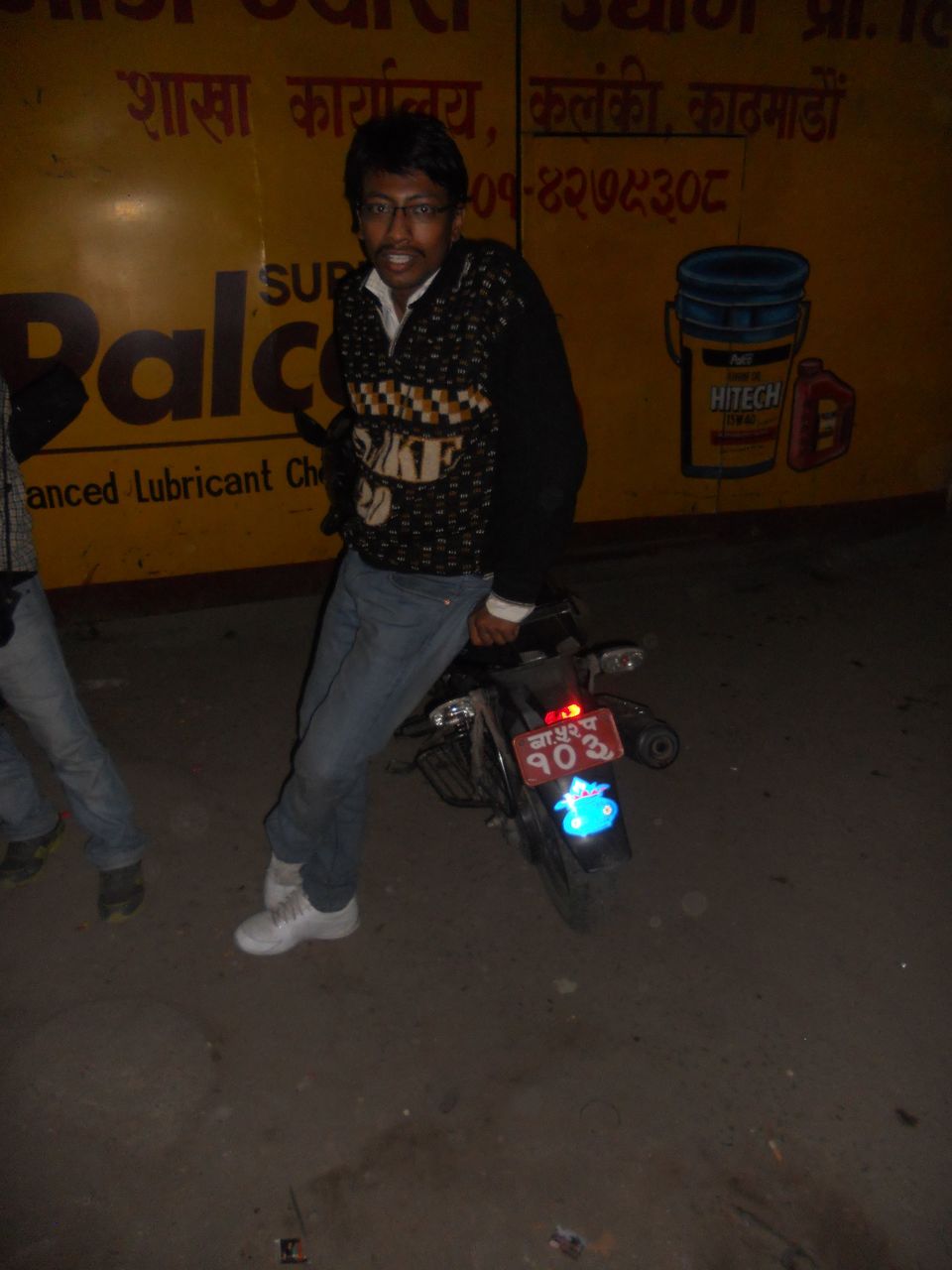 Our Guesthouse in Thapathalli
We reached our guesthouse. So, basically, I was volunteer of a christian organization based in South Korea and we represented their Delhi church here. We came here to attend the Bible seminar. The guesthouse was awesome. It was my first time to see such a guesthouse. I had seen in movies only. There were other people some from South Korea and locals too.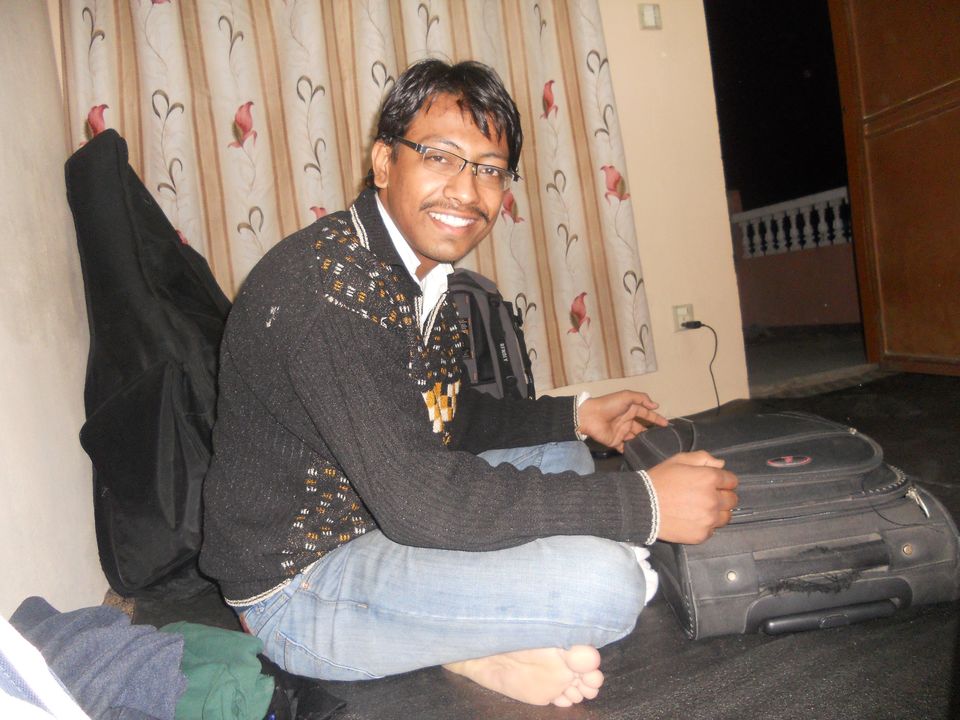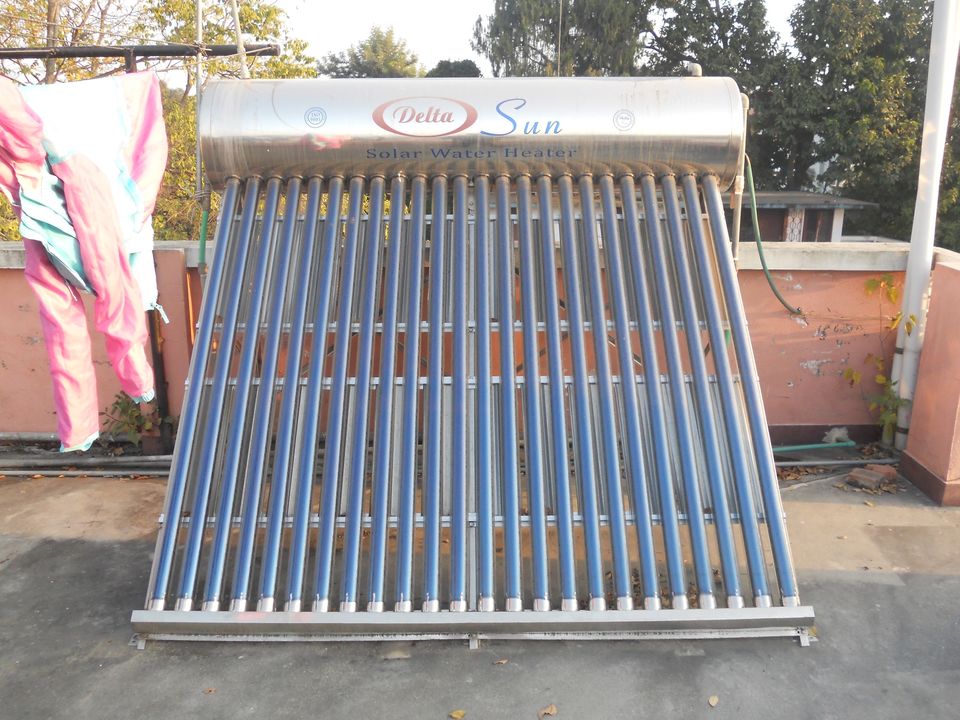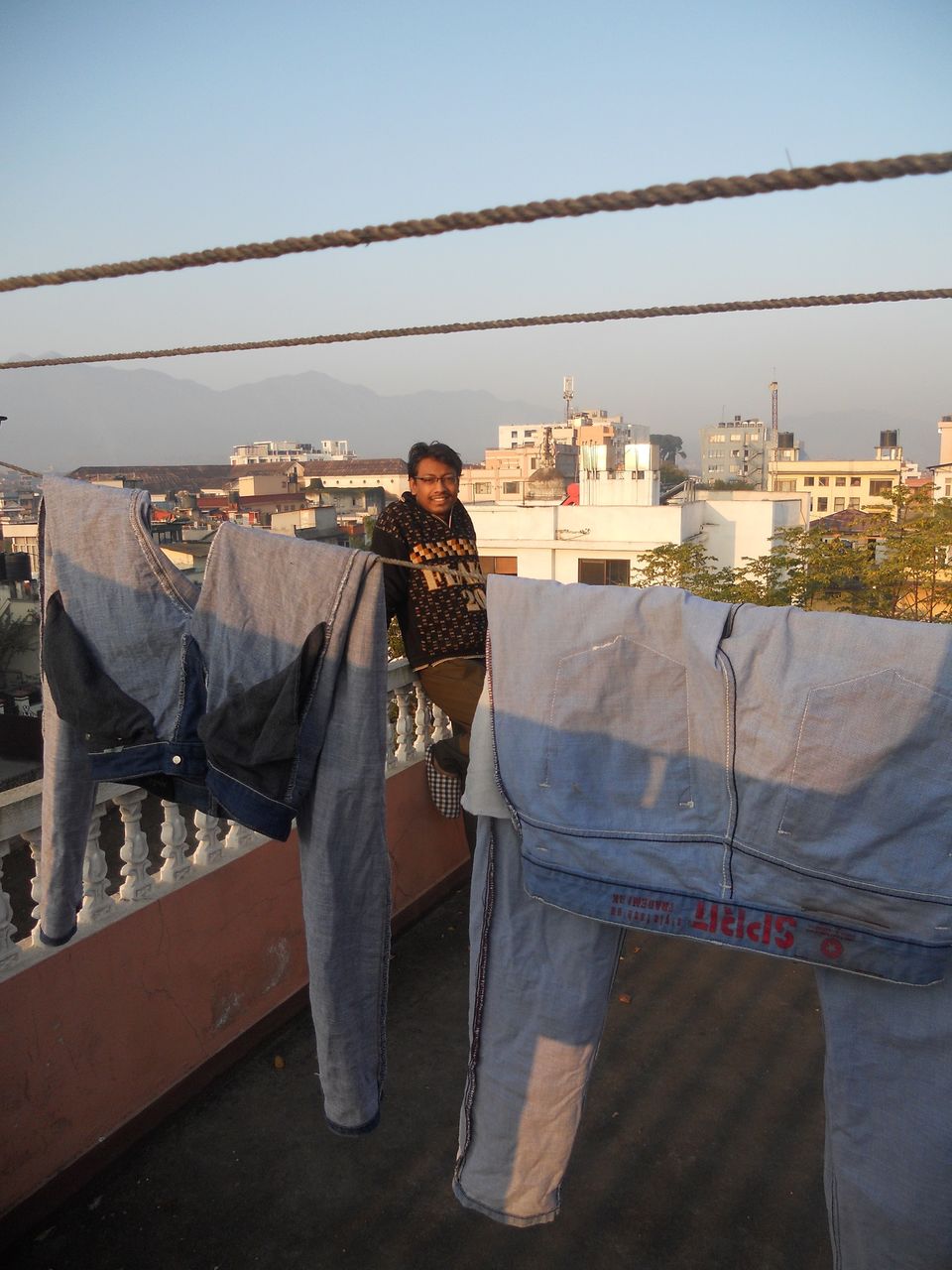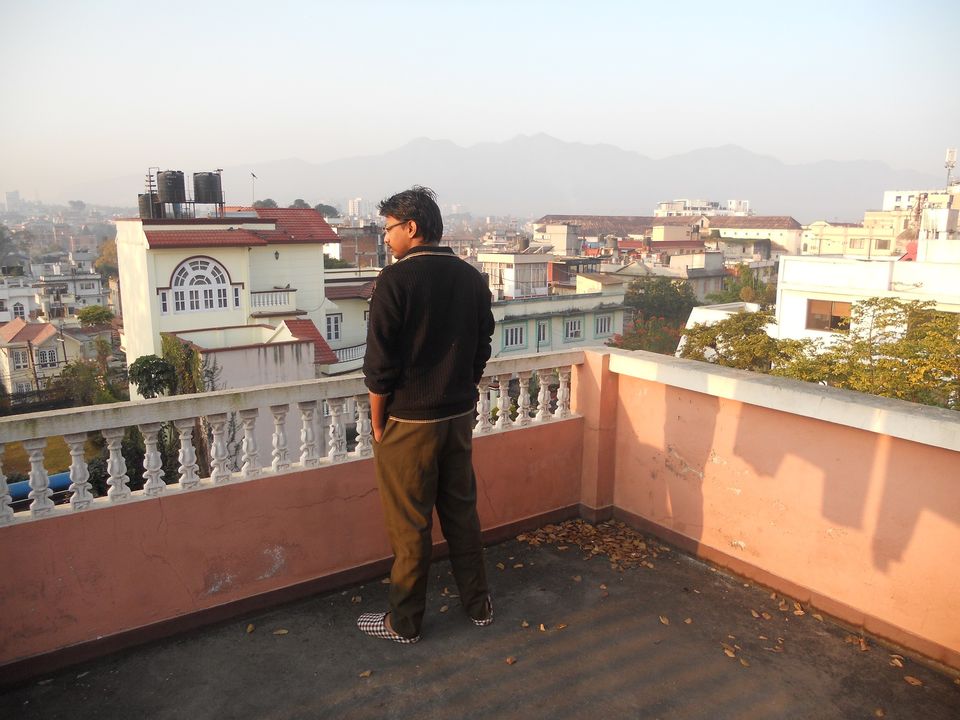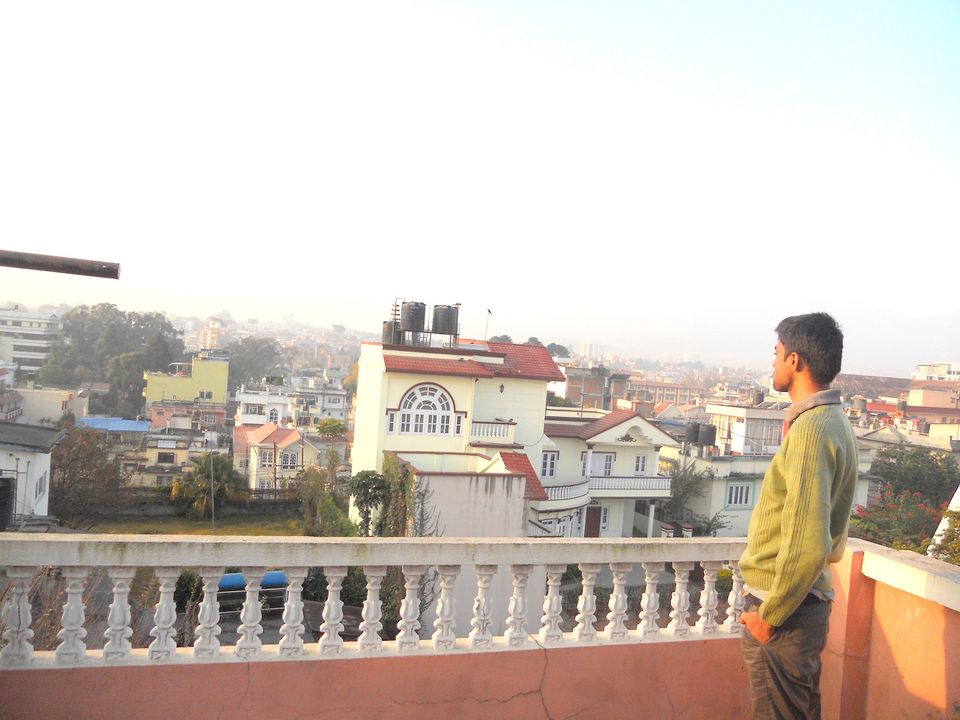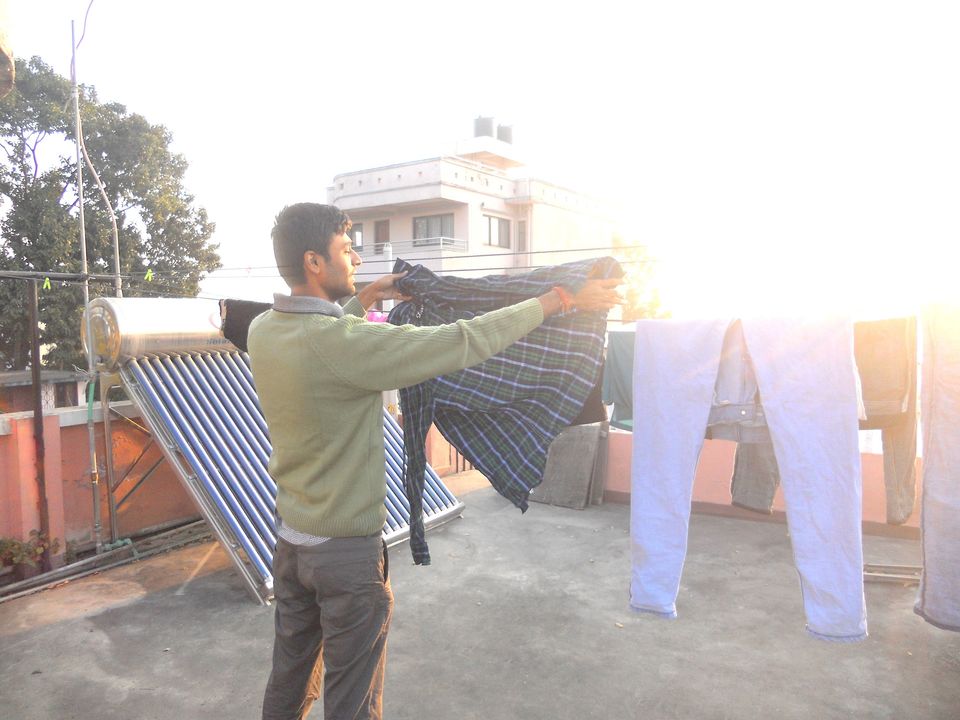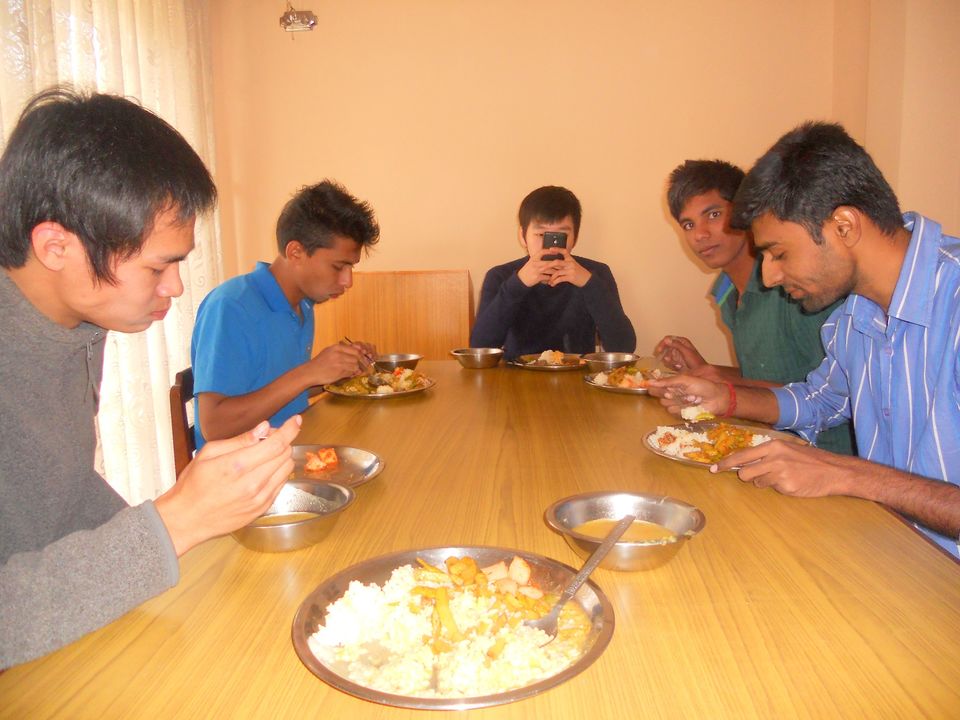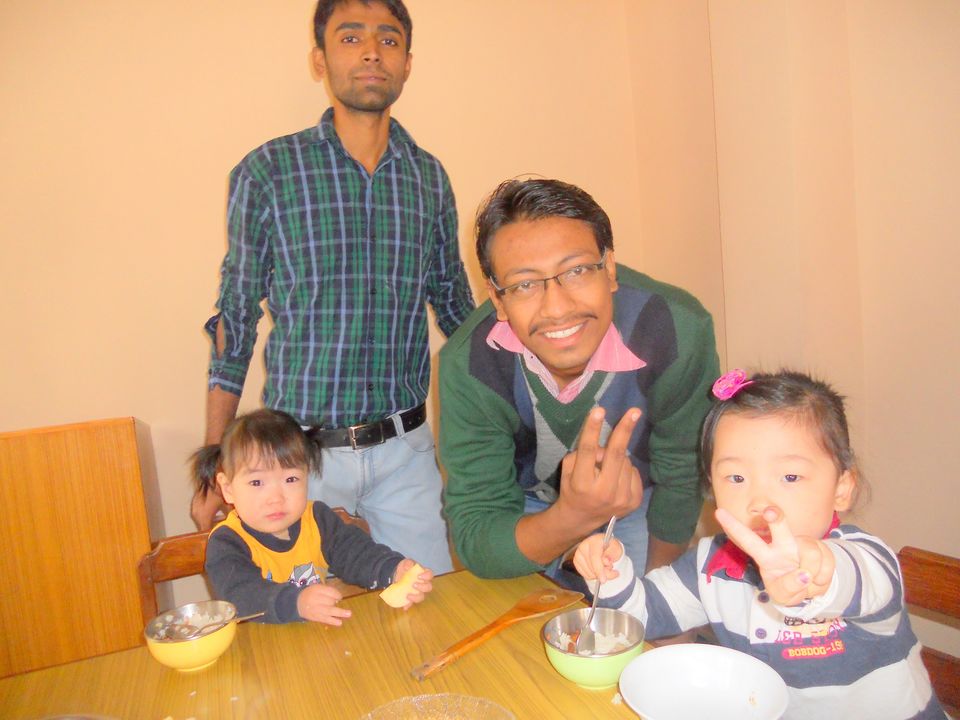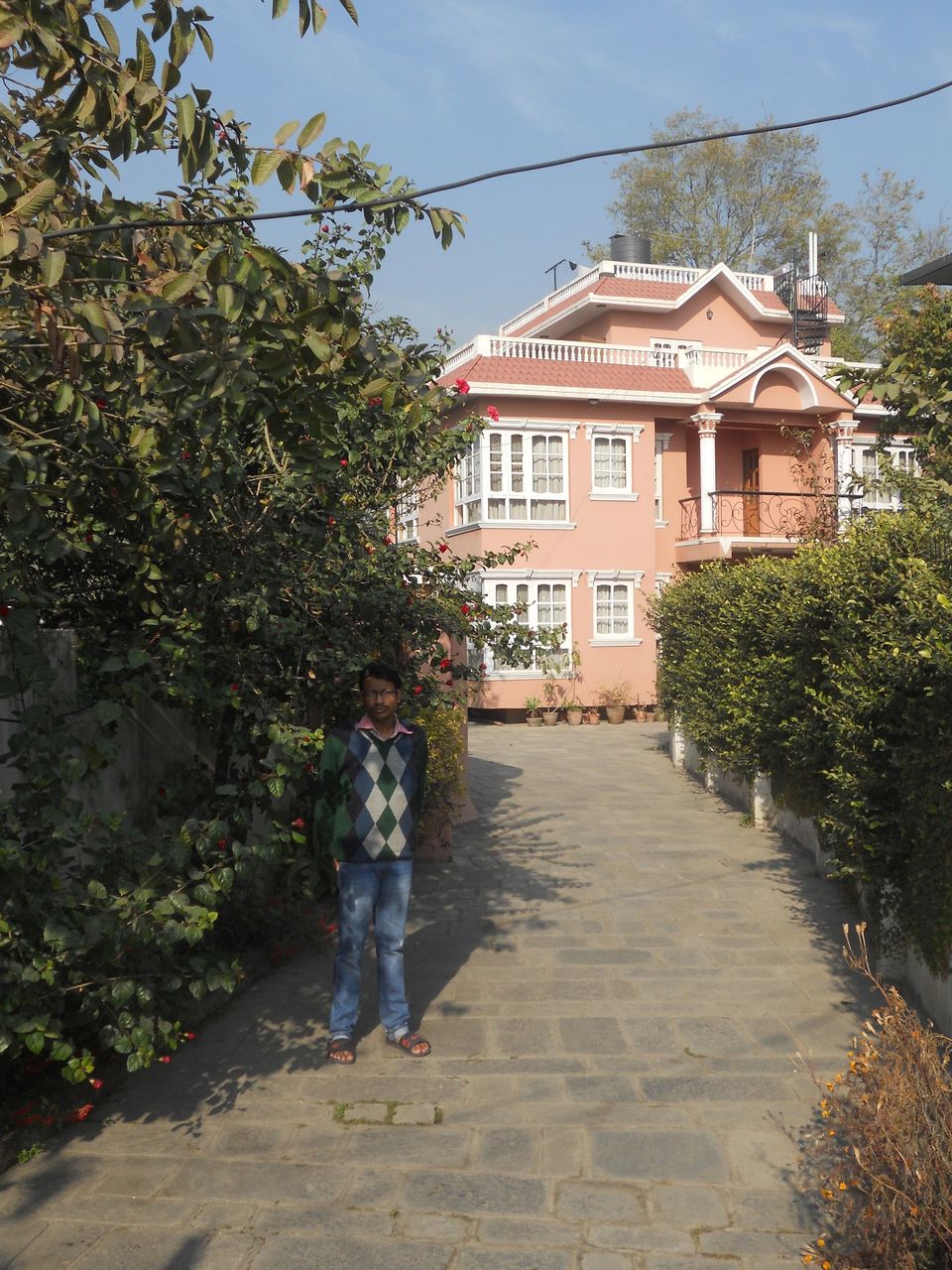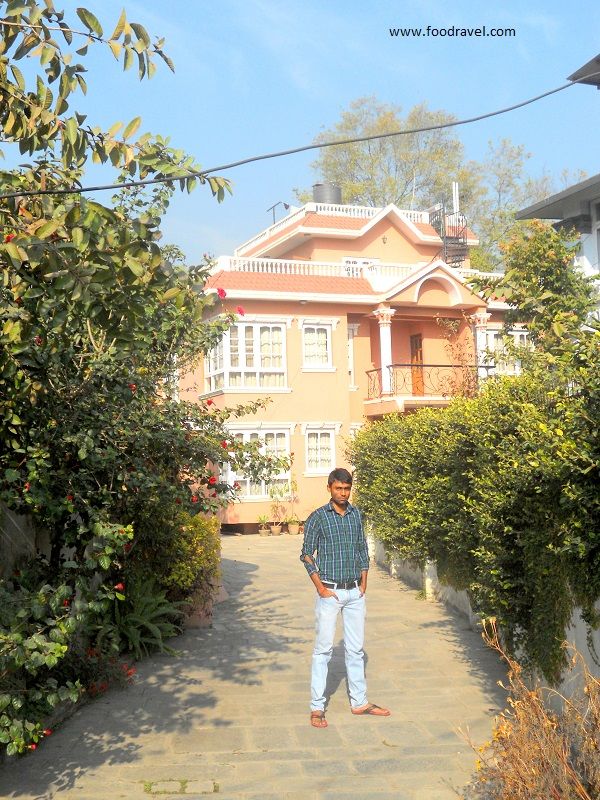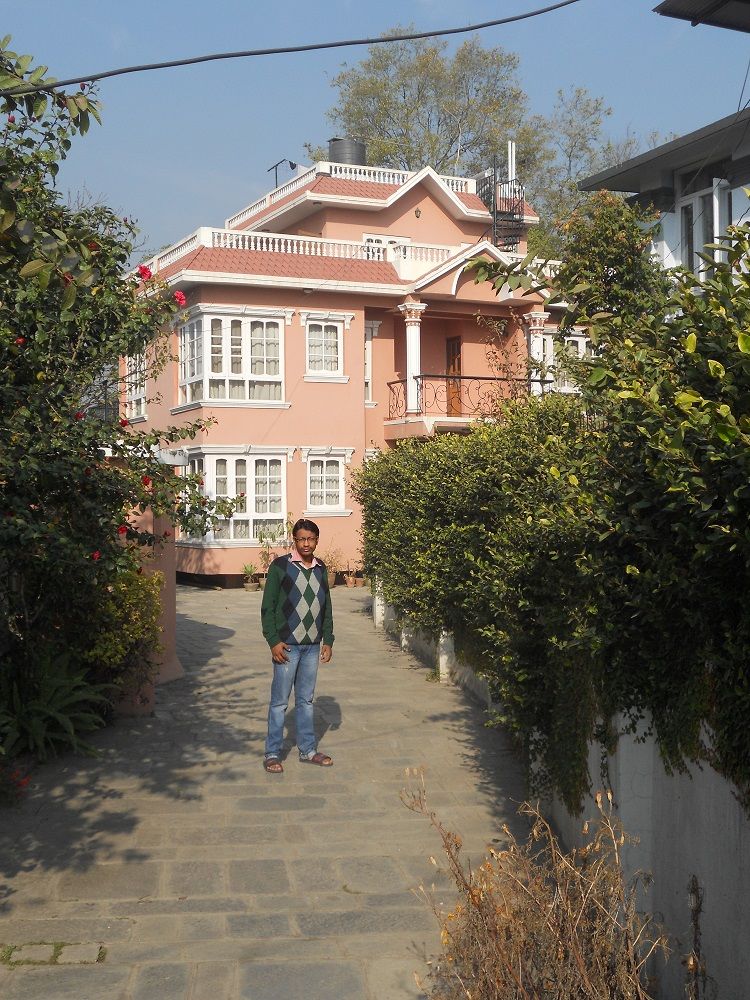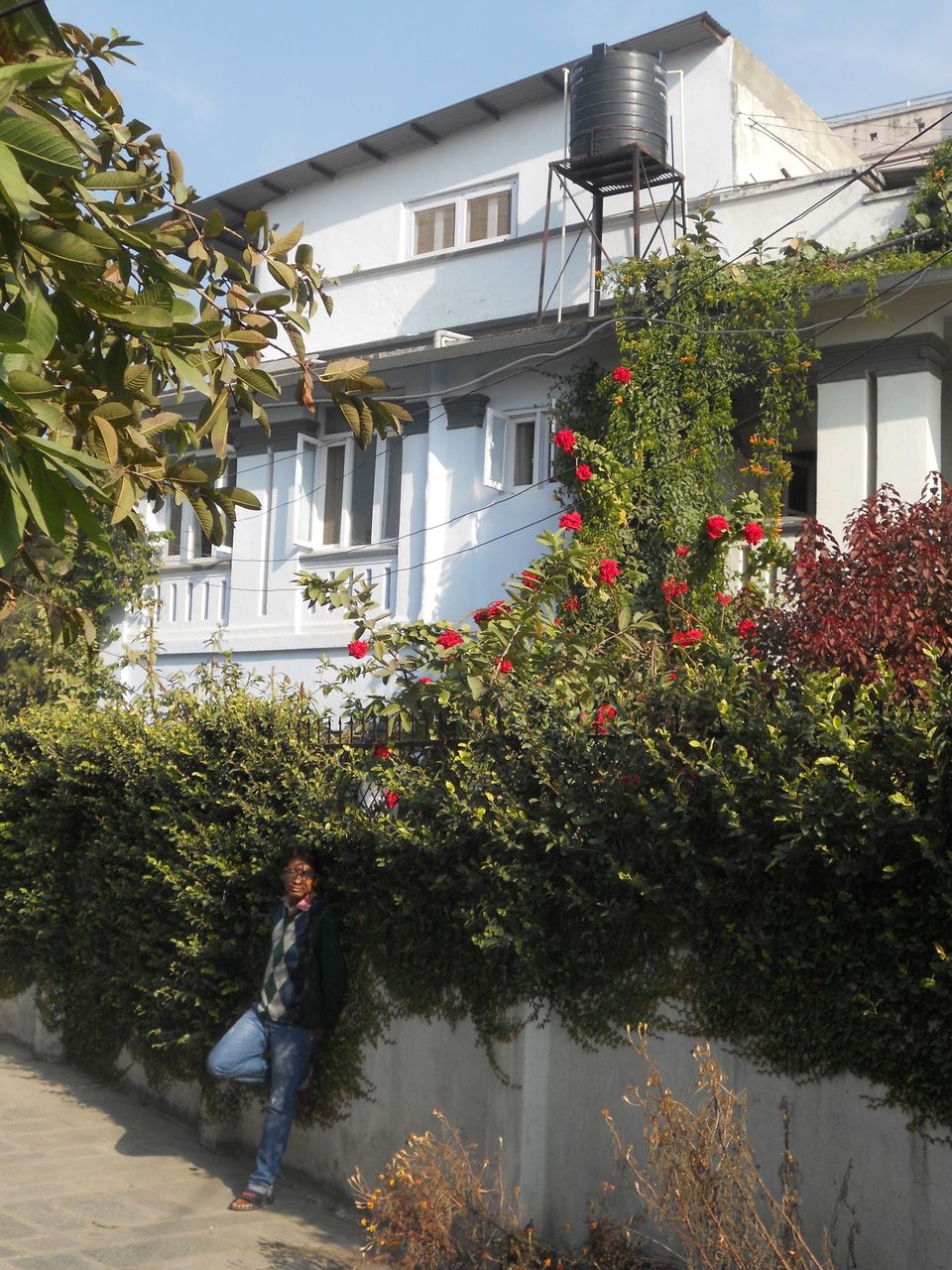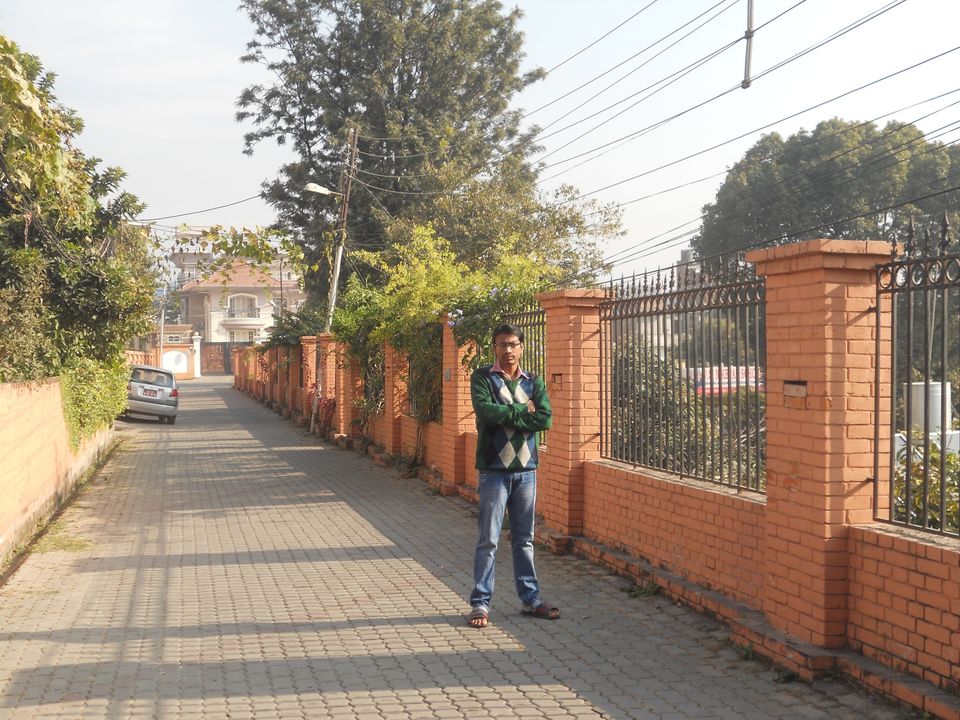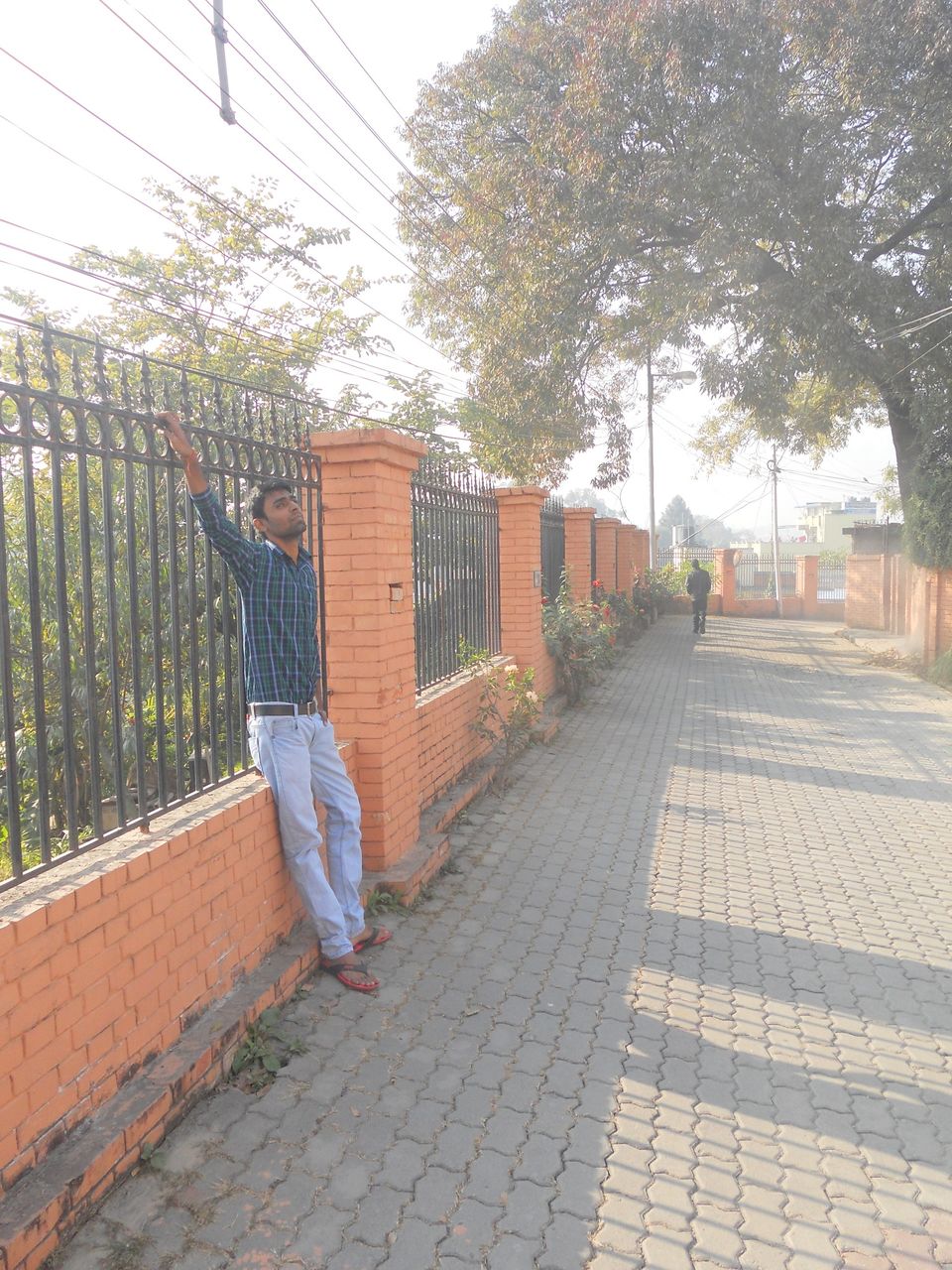 Nepal Chamber of Commerce, Kanti Path
The seminar was to be held at Nepal Chamber of Commerce, Kanti Path, Jamal. We reached there and we were given task. We had to distribute handbills to the people for inviting them to attend bible seminar. There was another guy from Gurgaon, Dinesh. We were together. It went for two days and I badly needed home food (I am haryanvi). So, we made a plan. We used to escape and used to roam in the market. We visited some restaurants which offered Indian food and had our fills.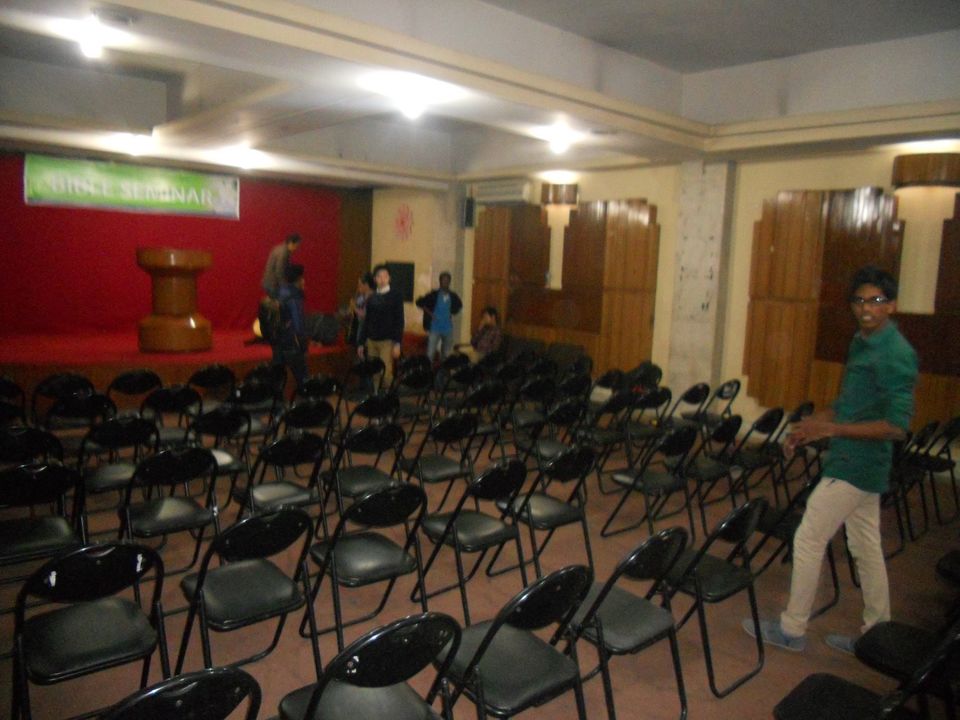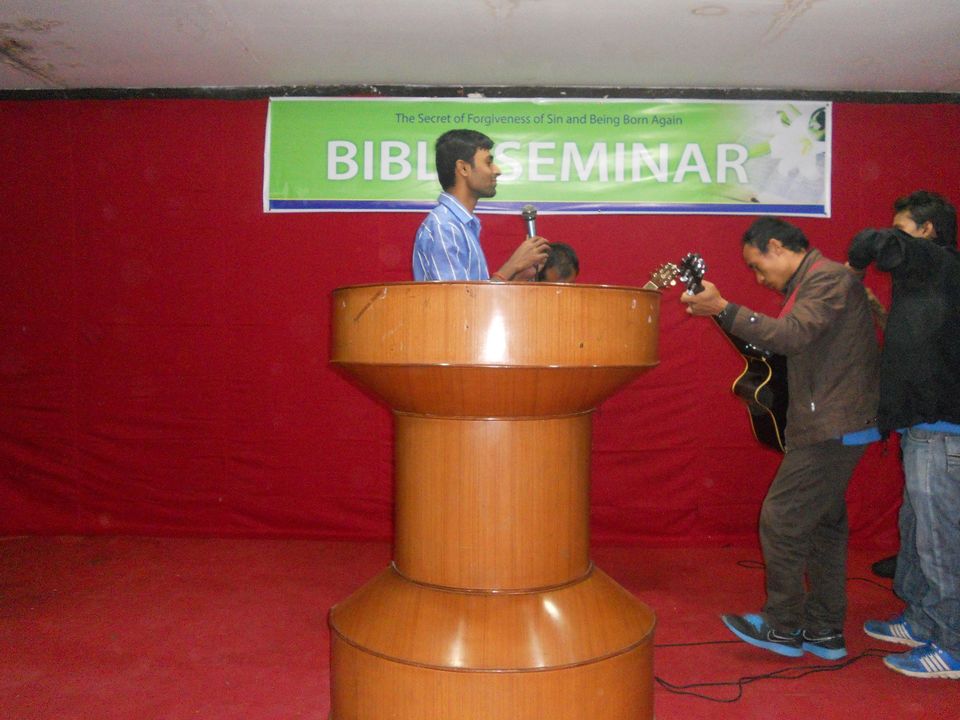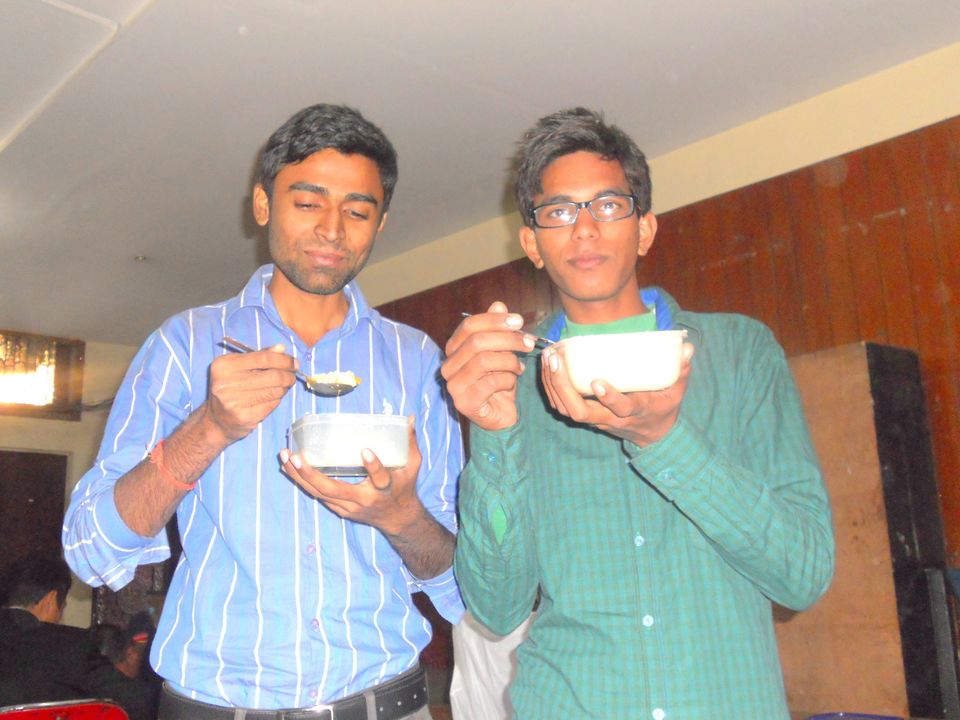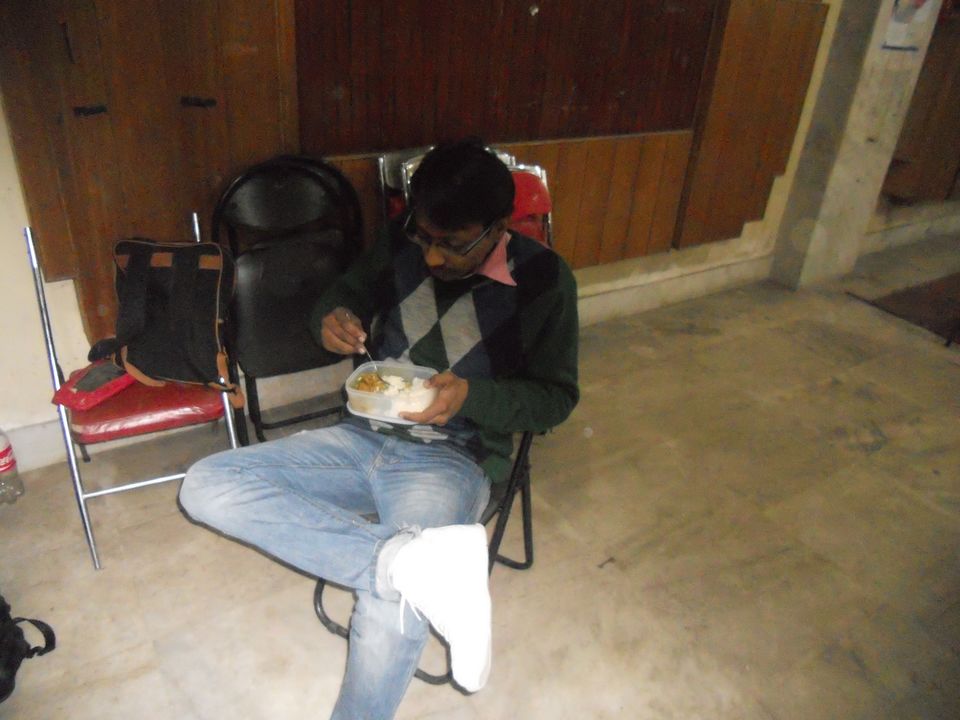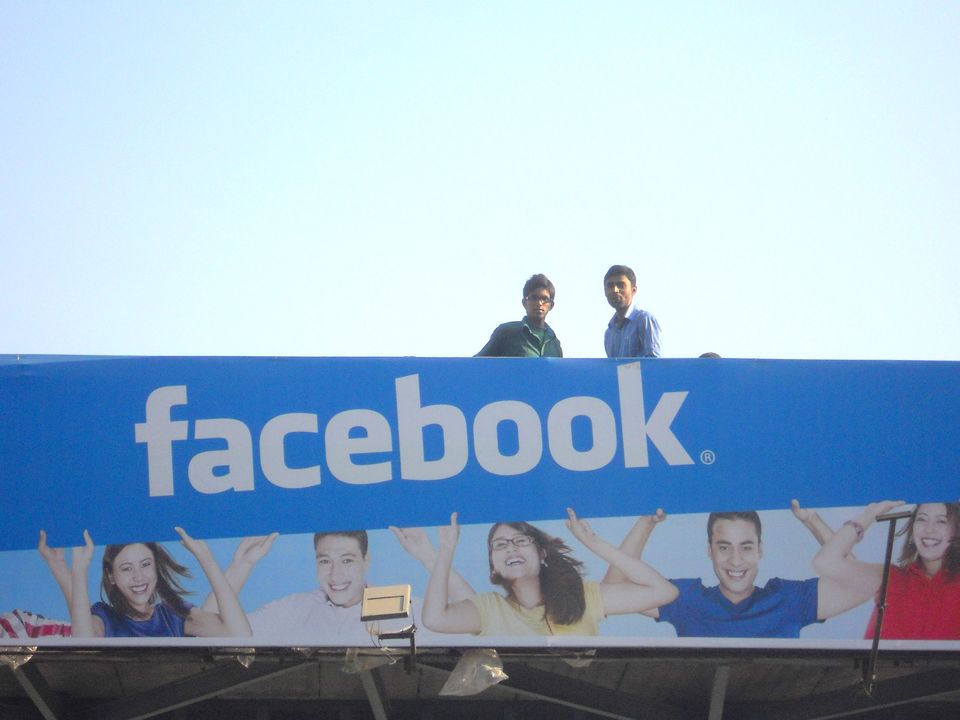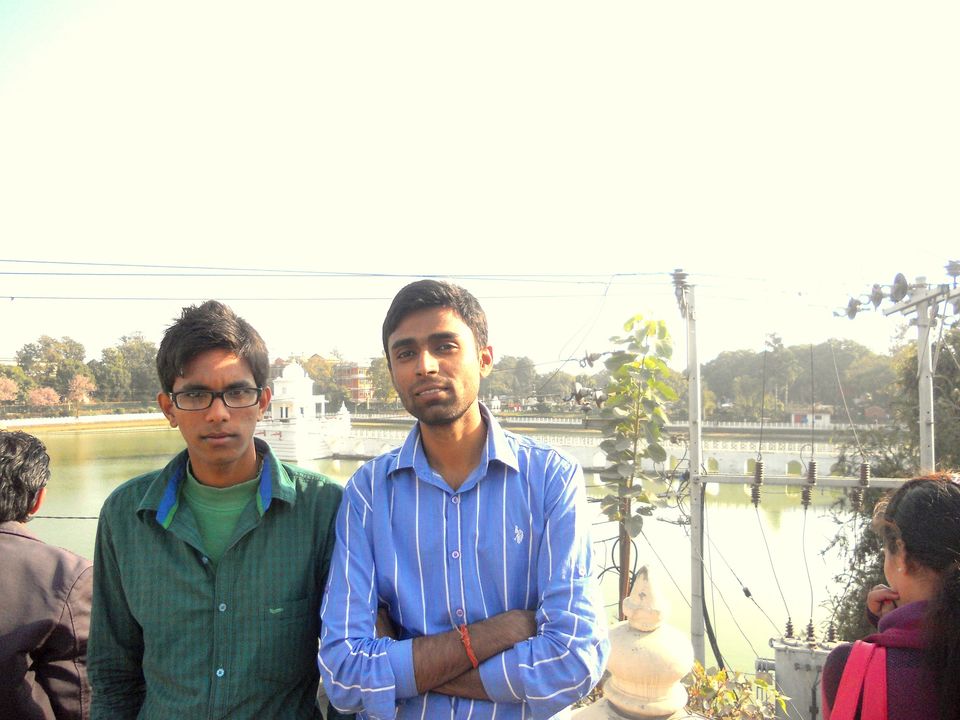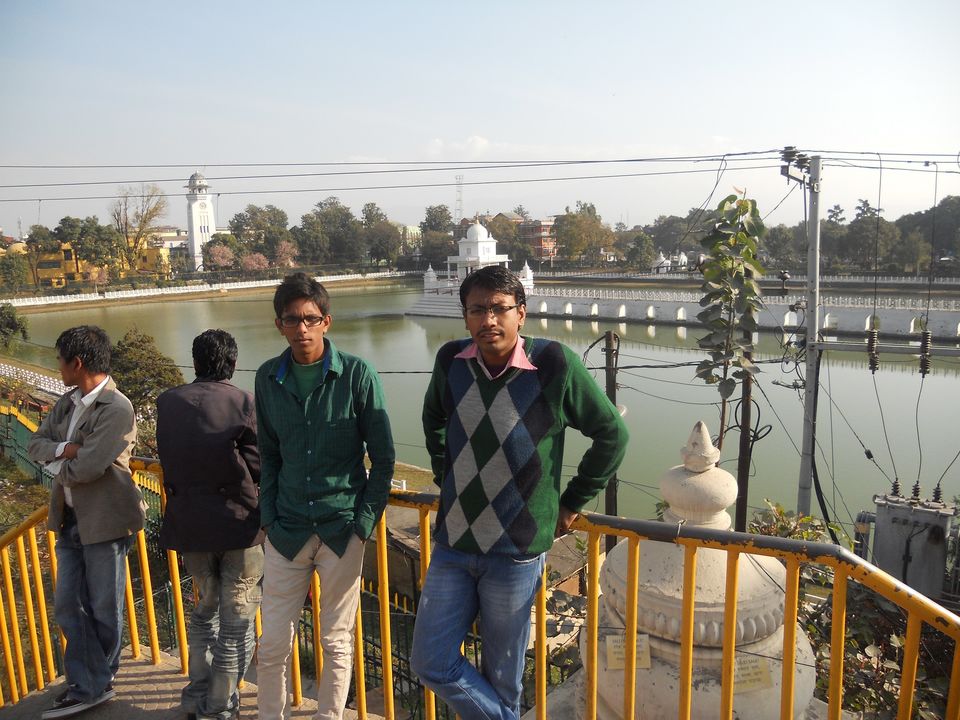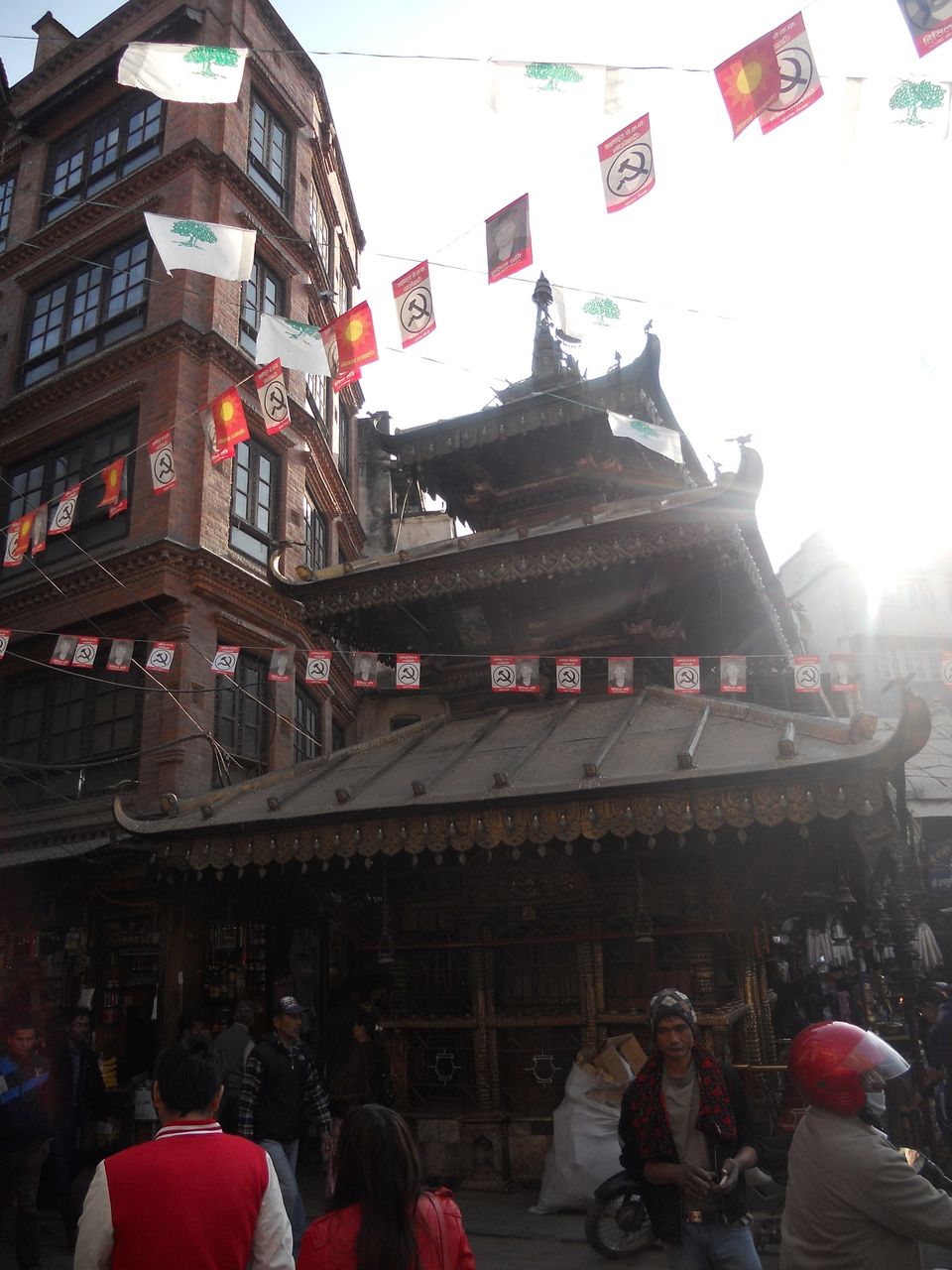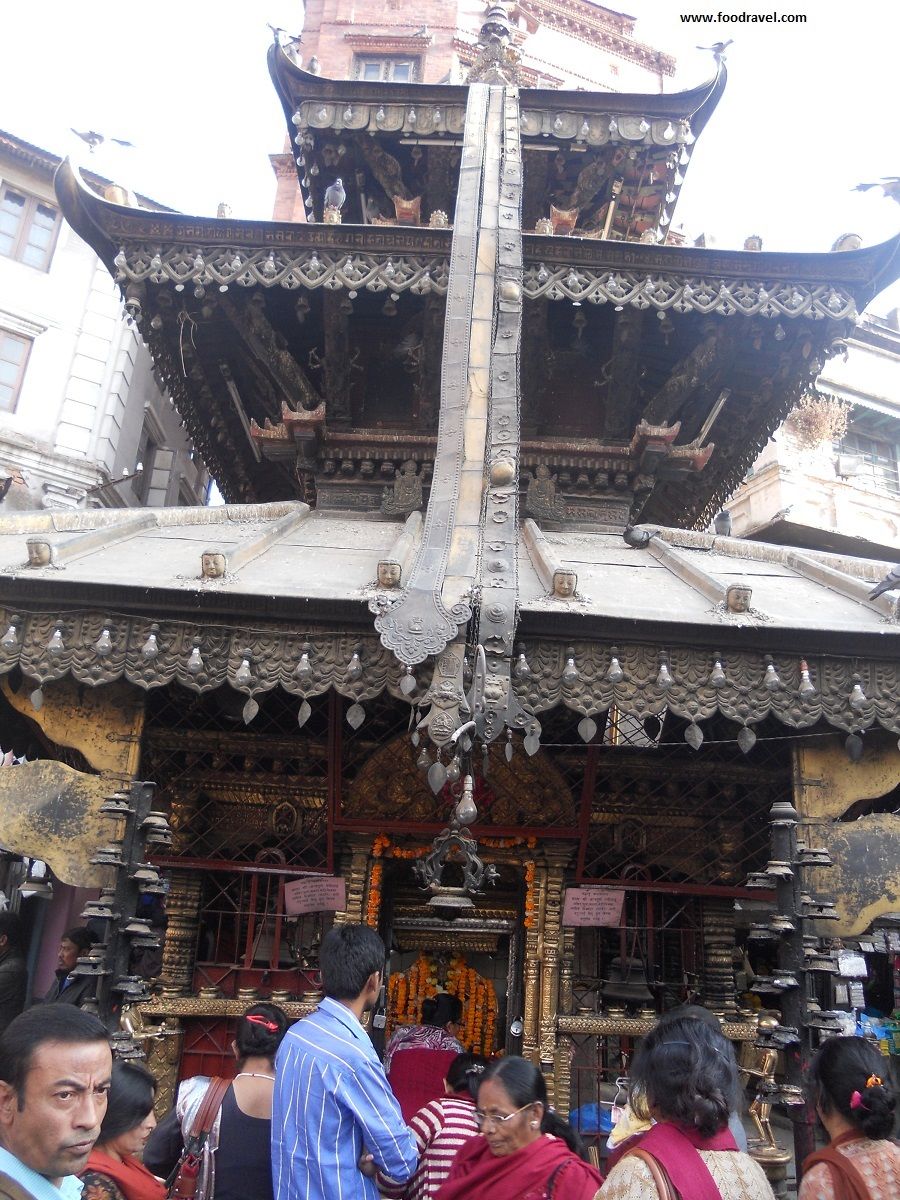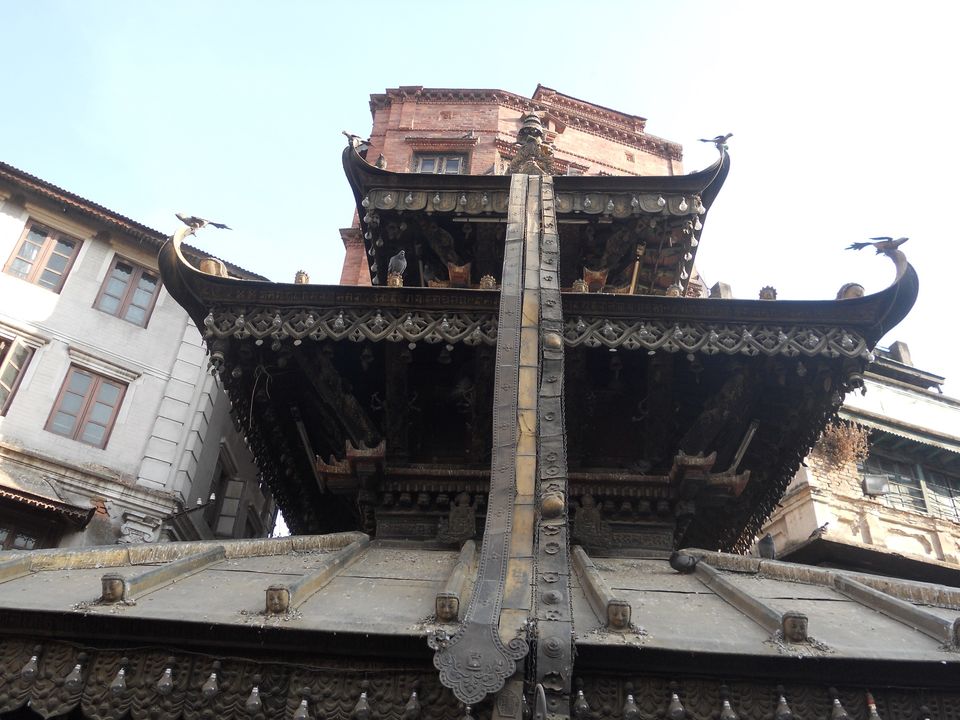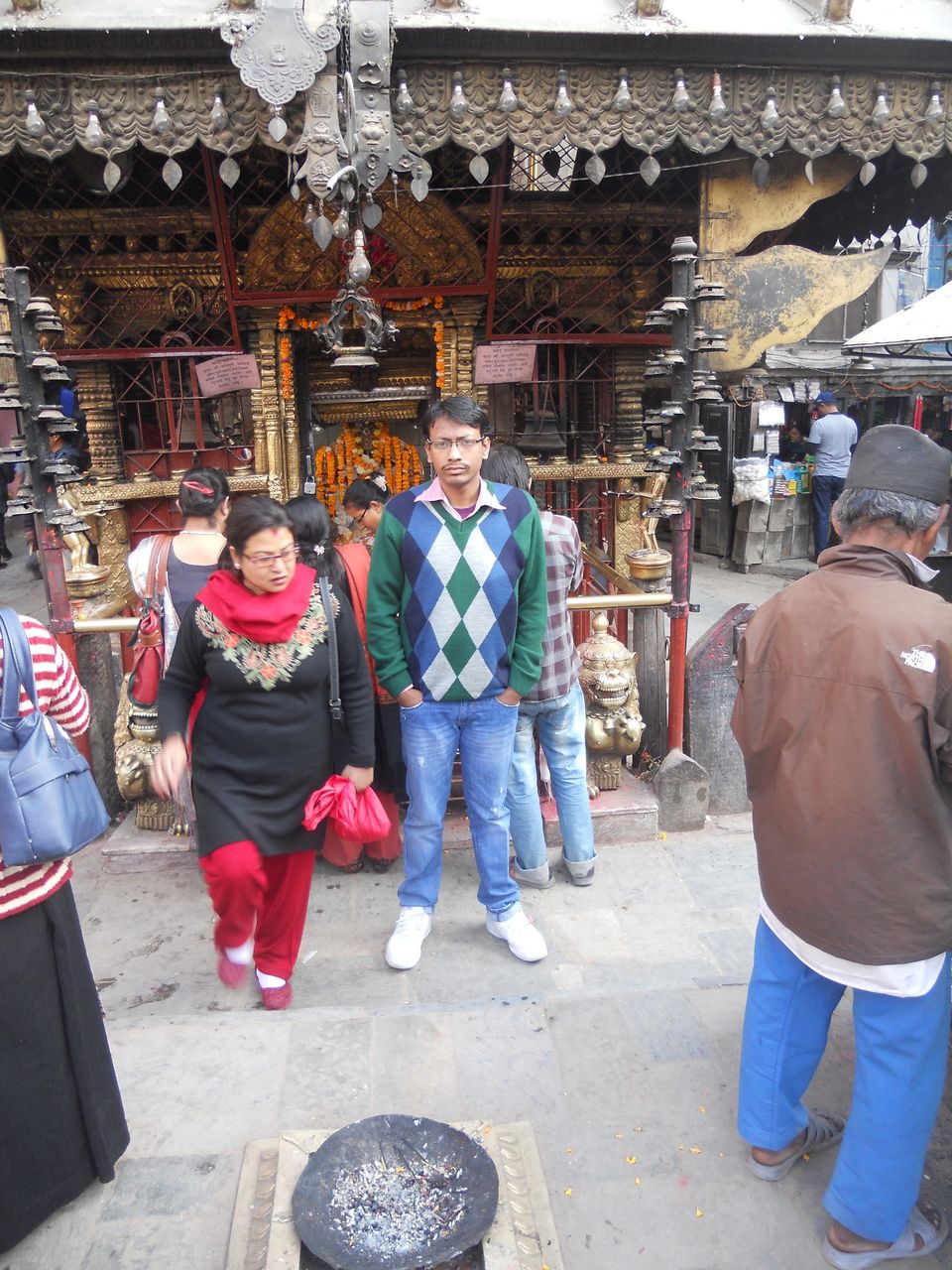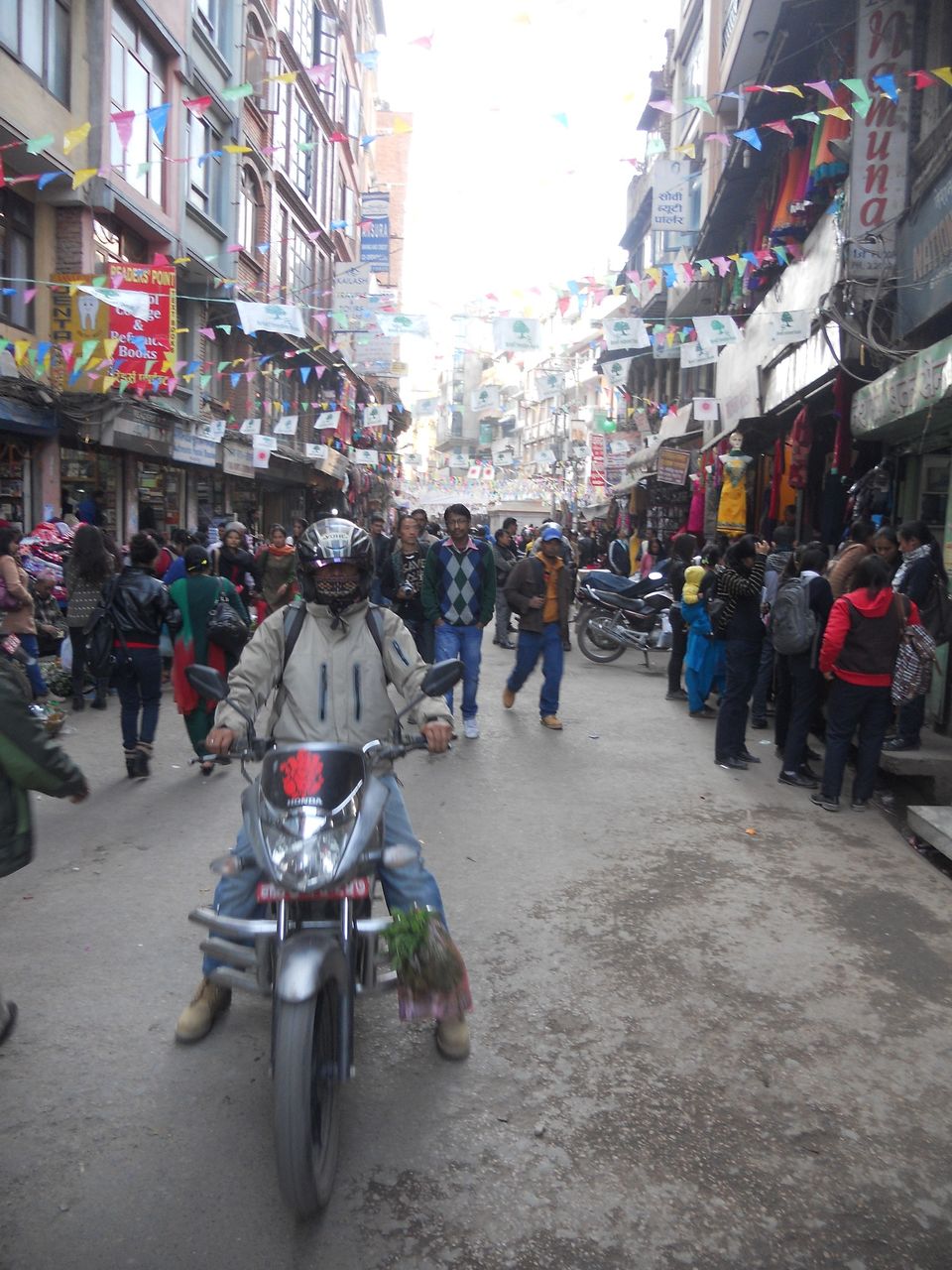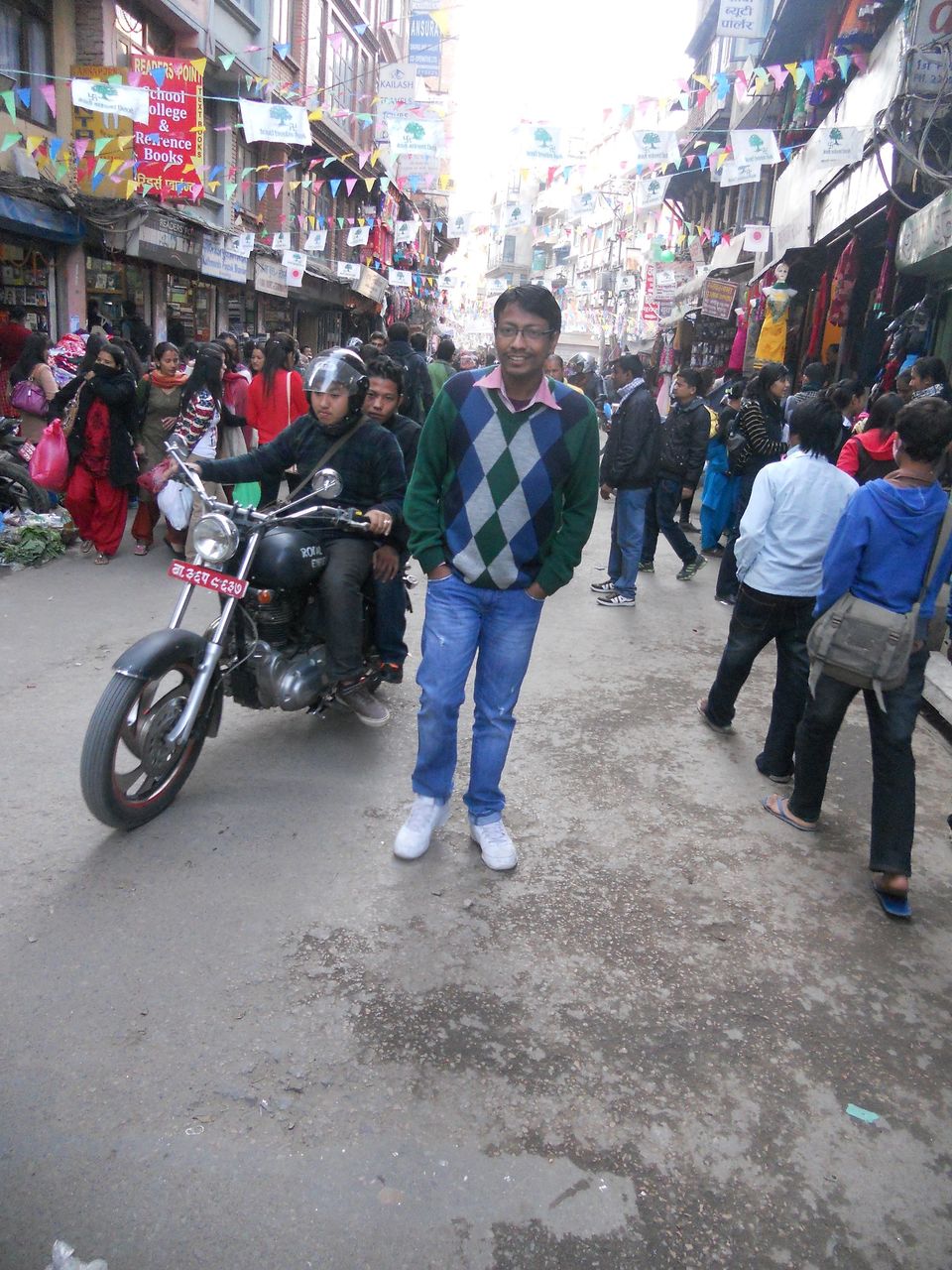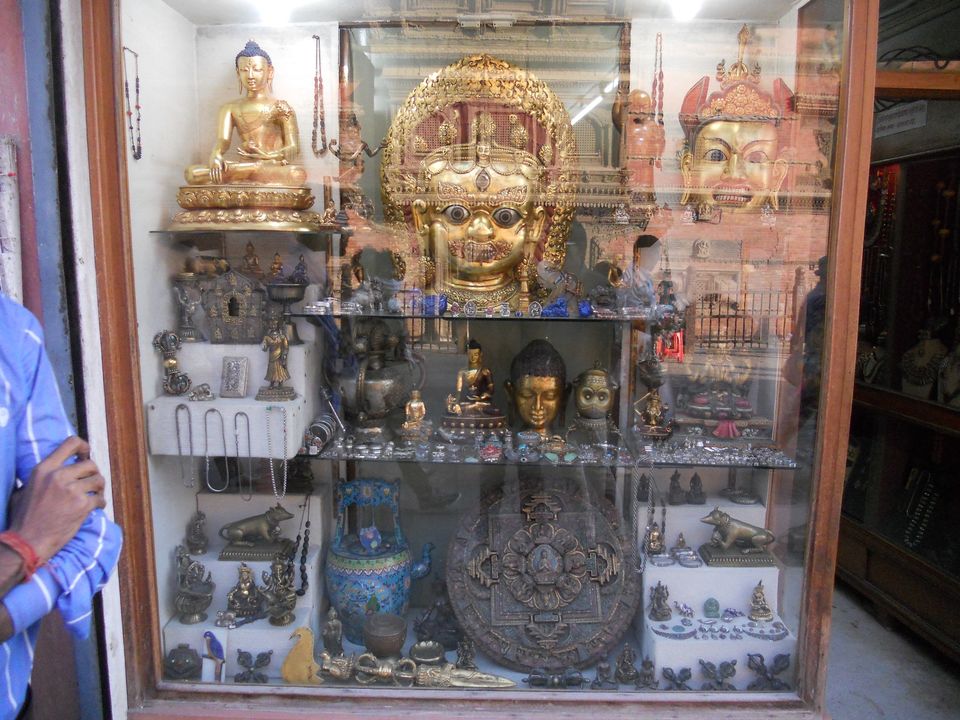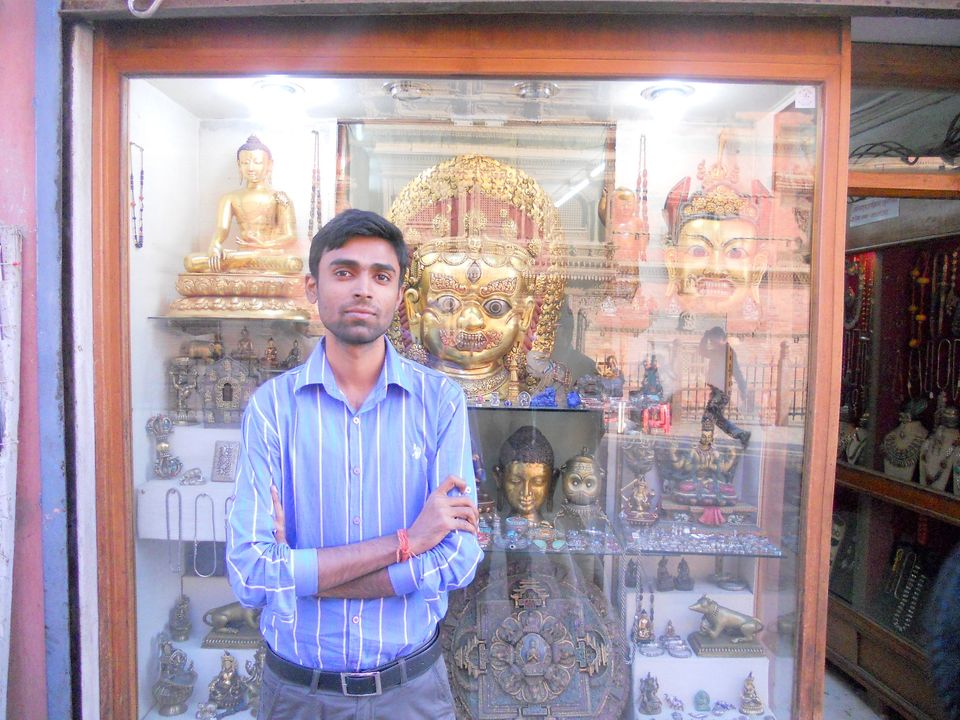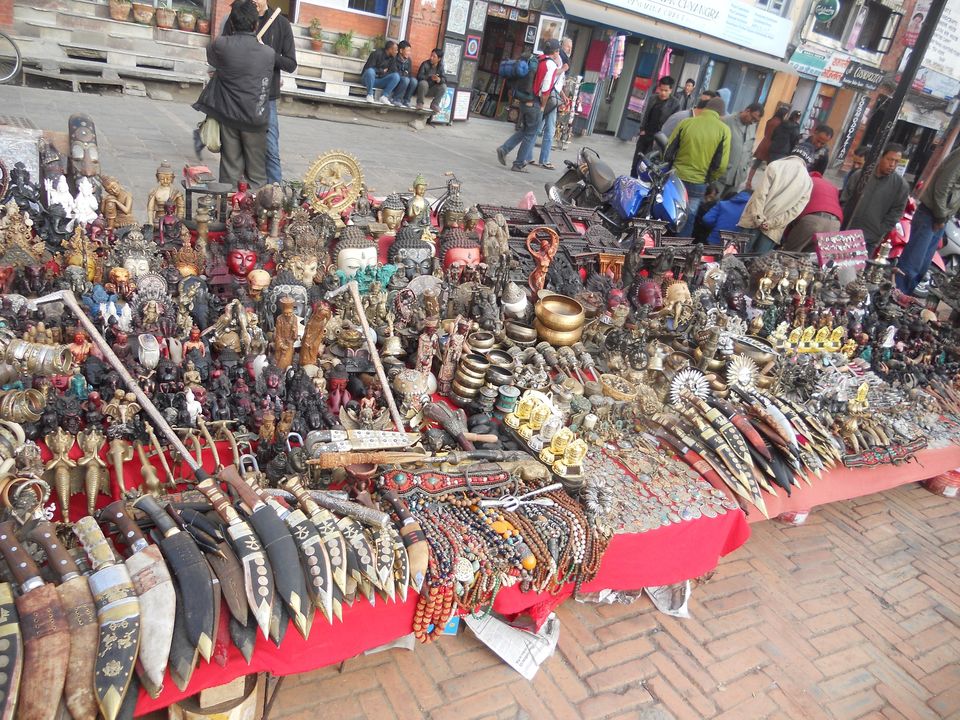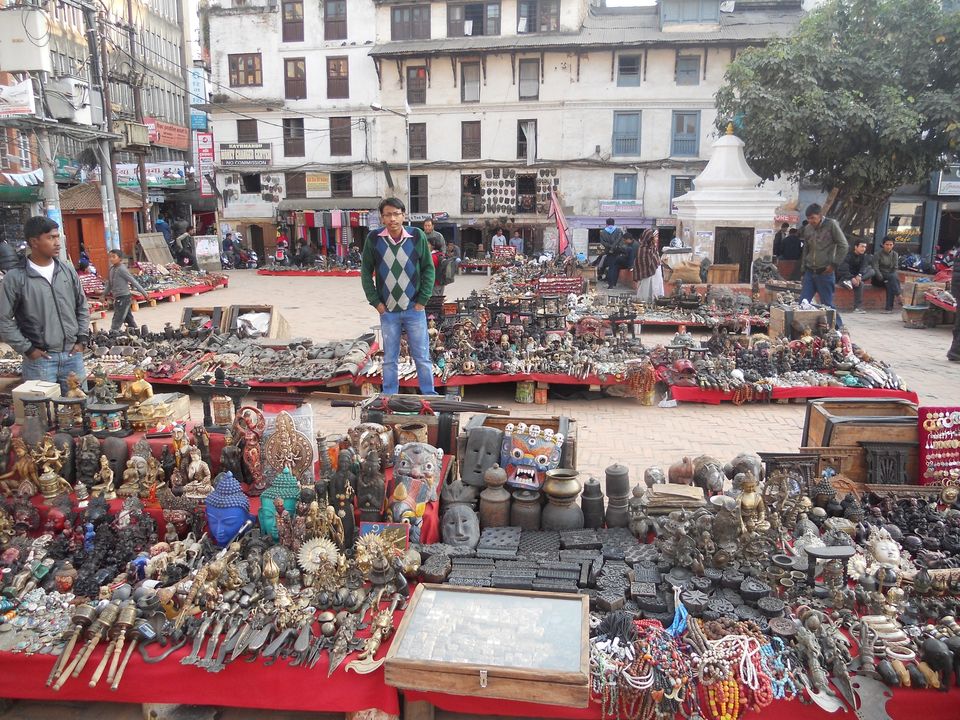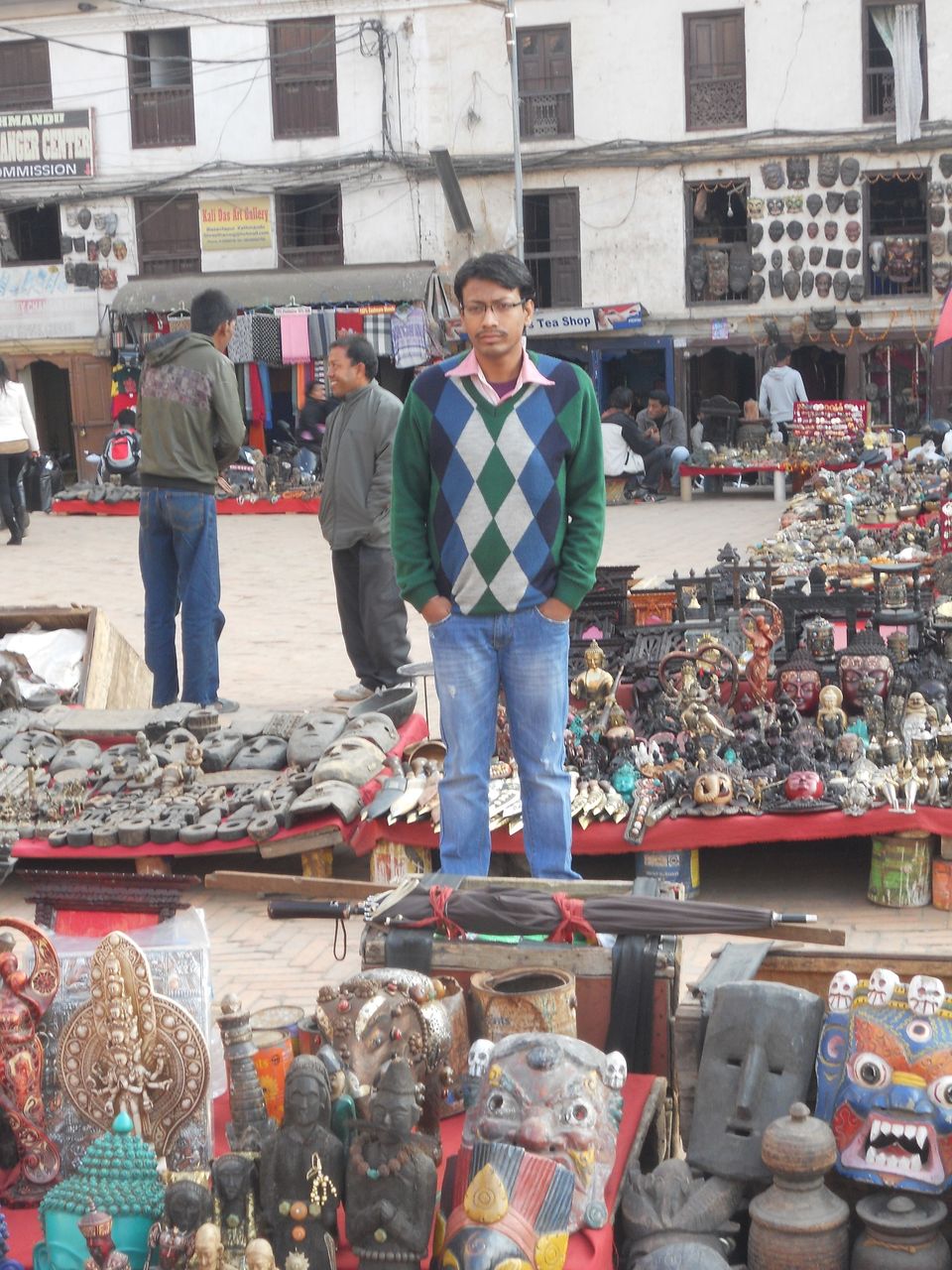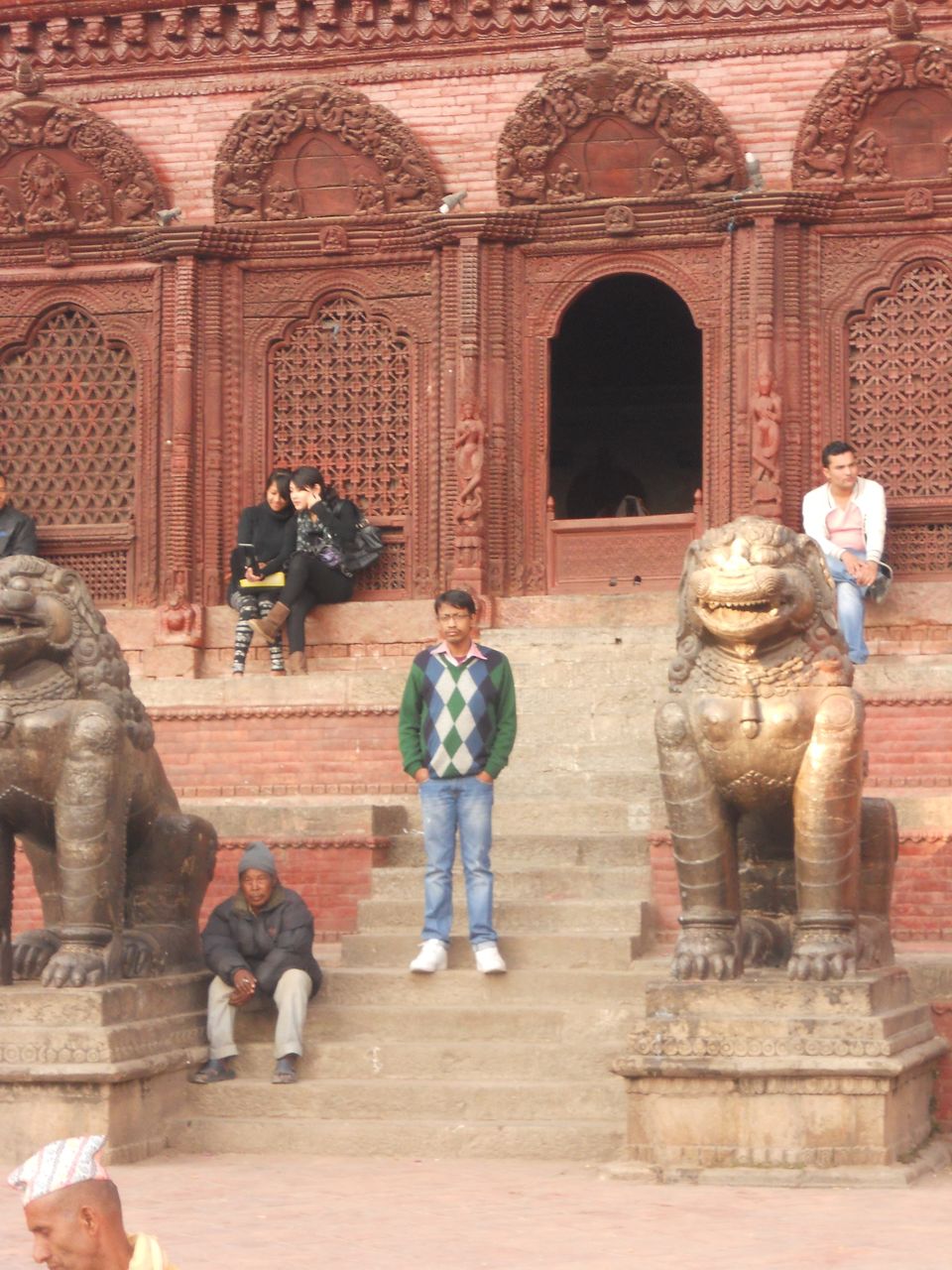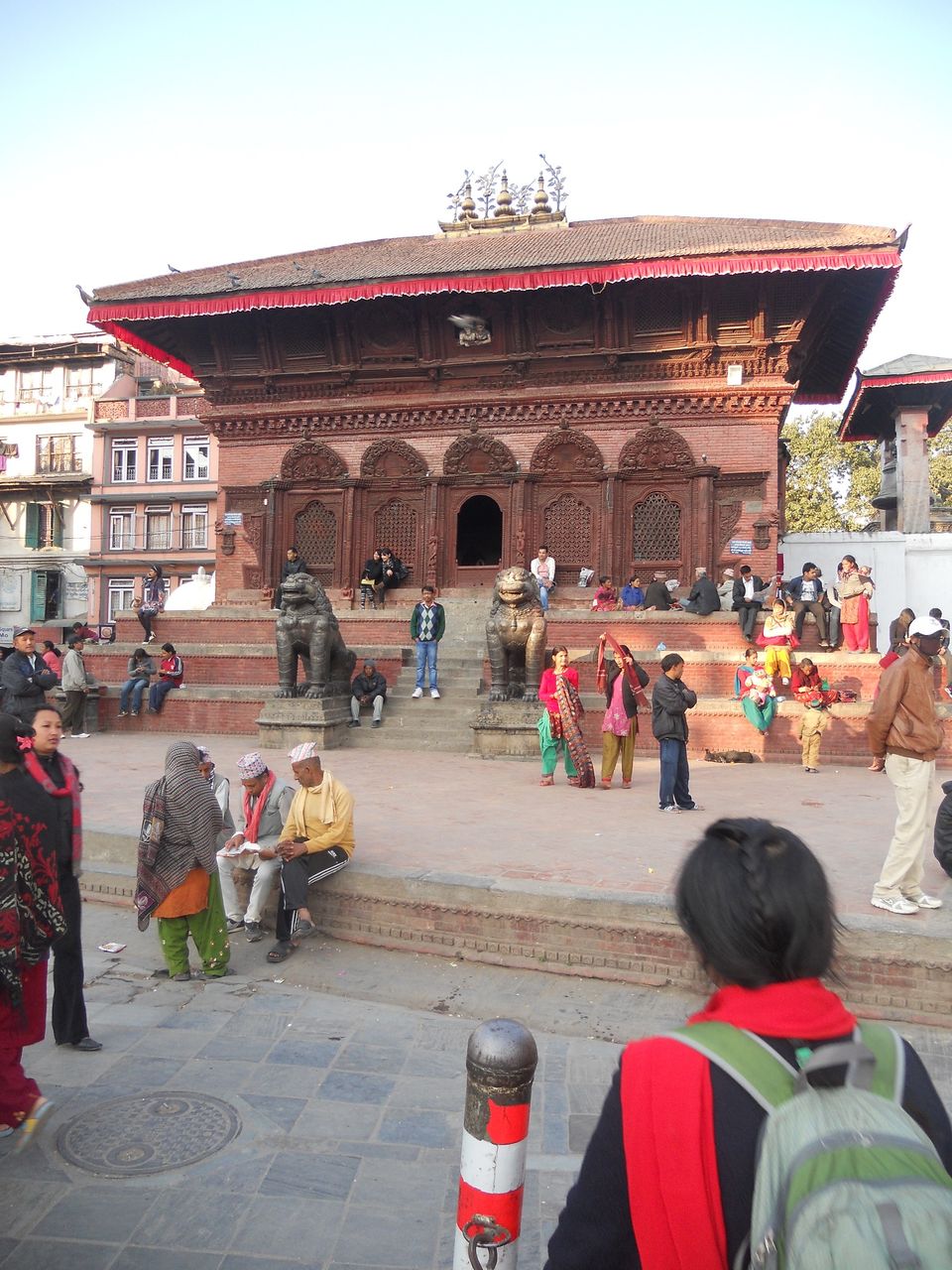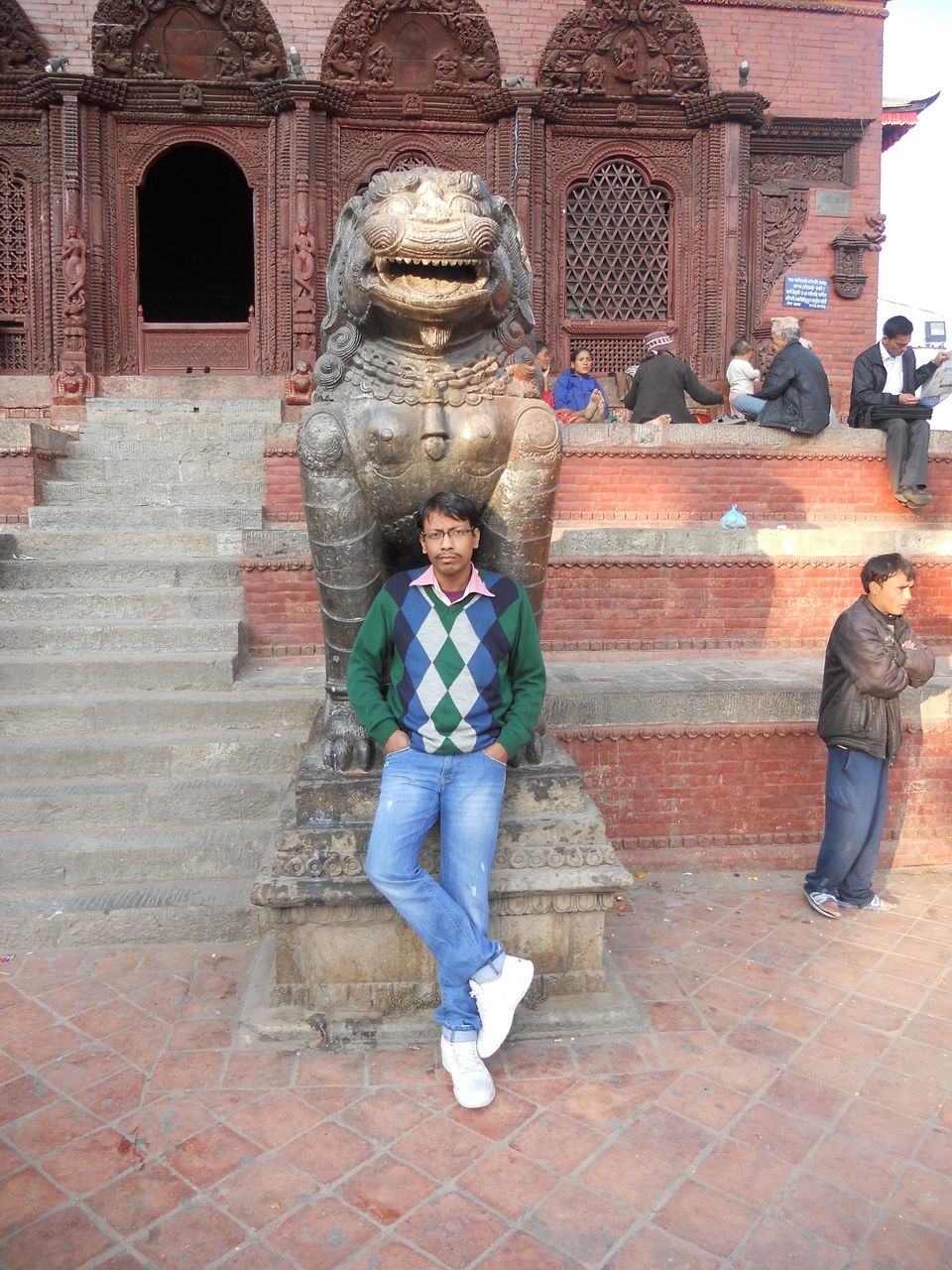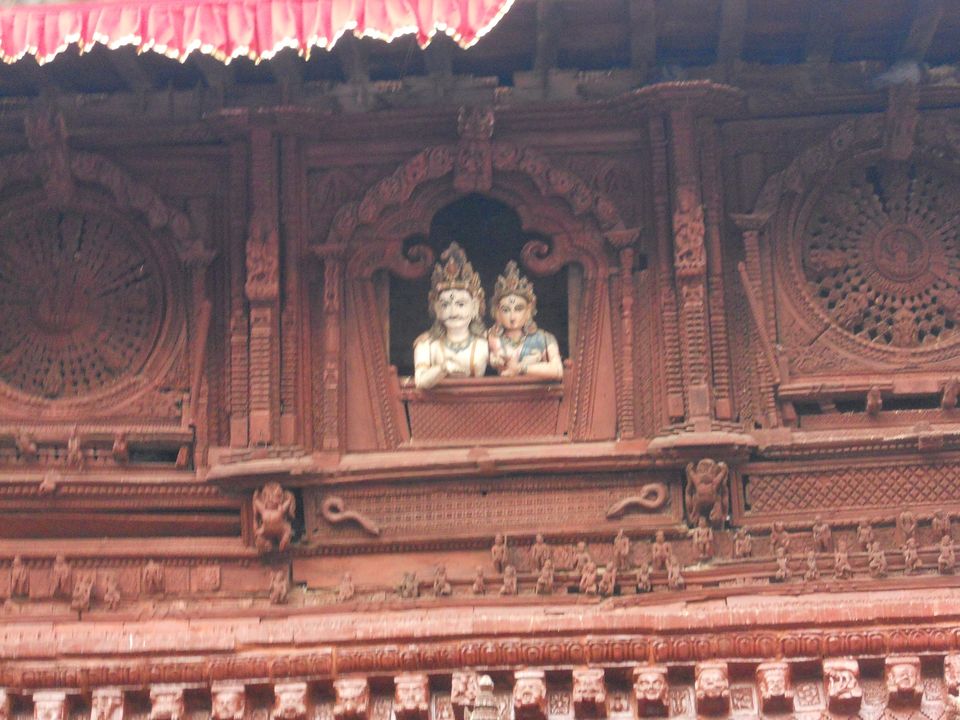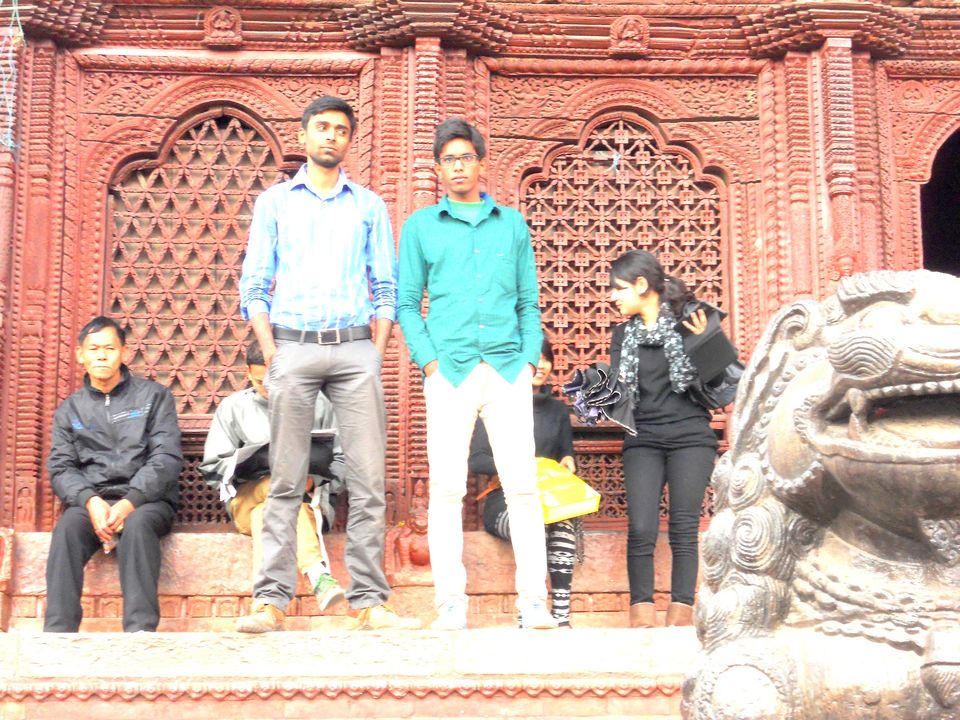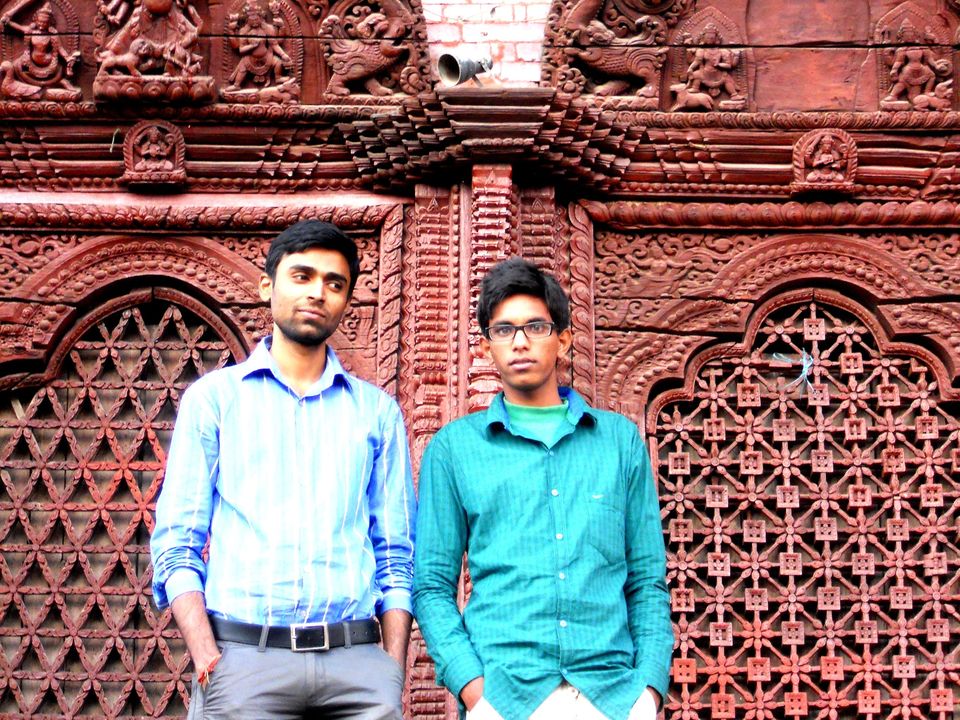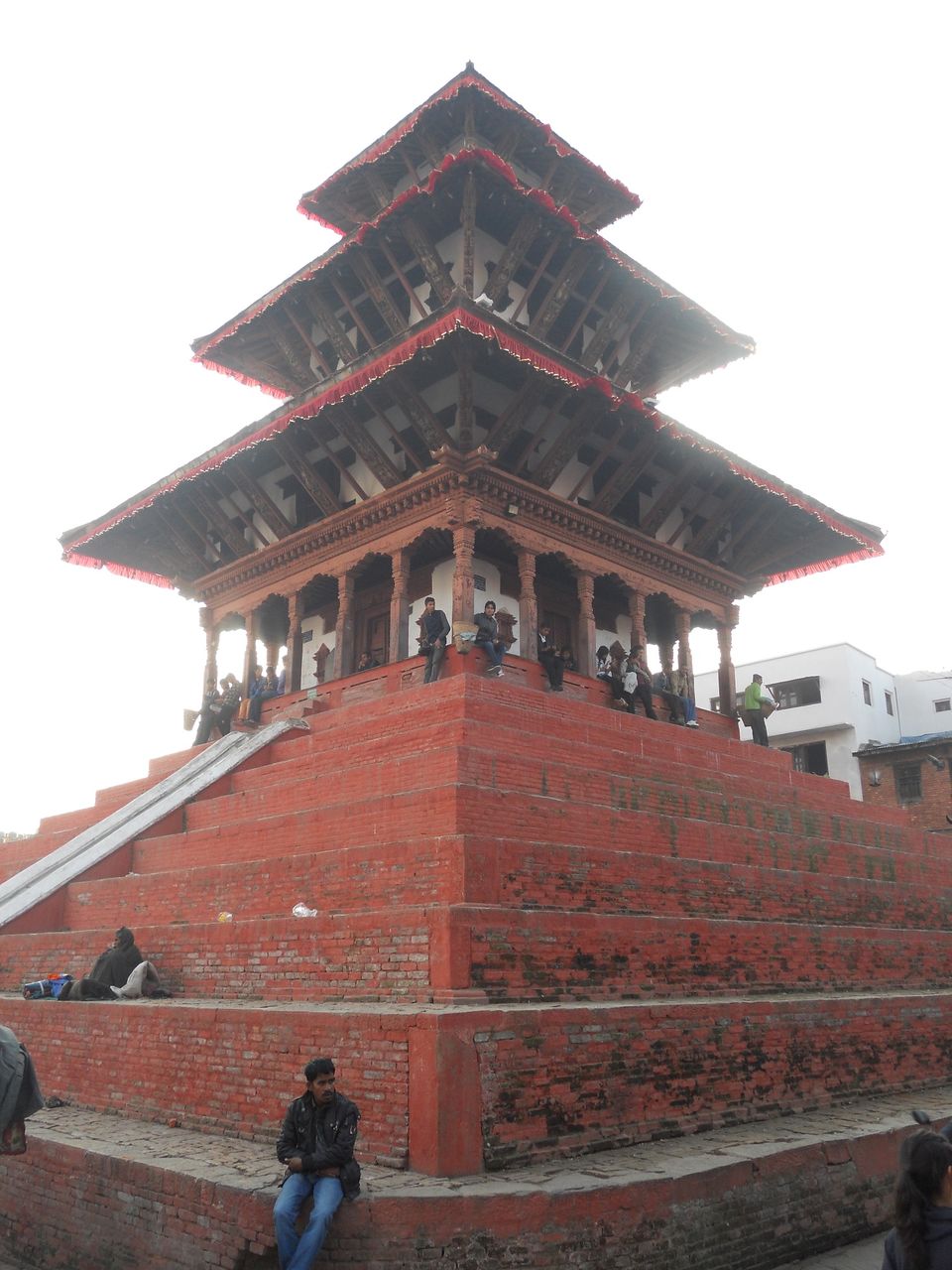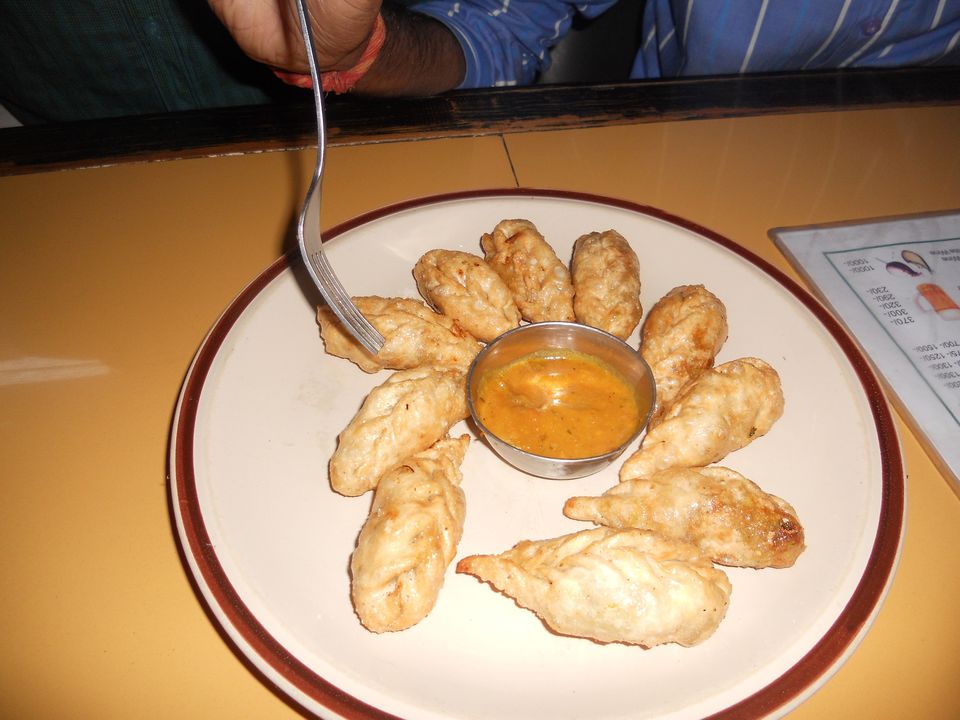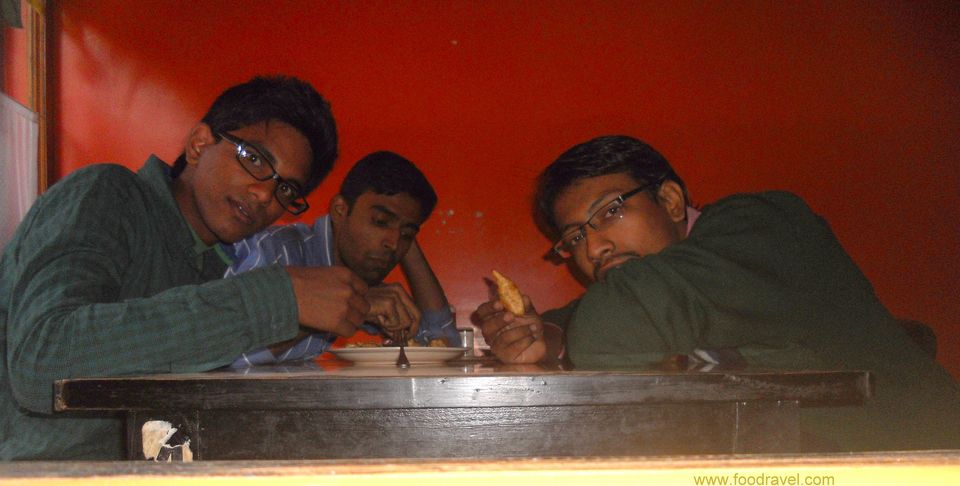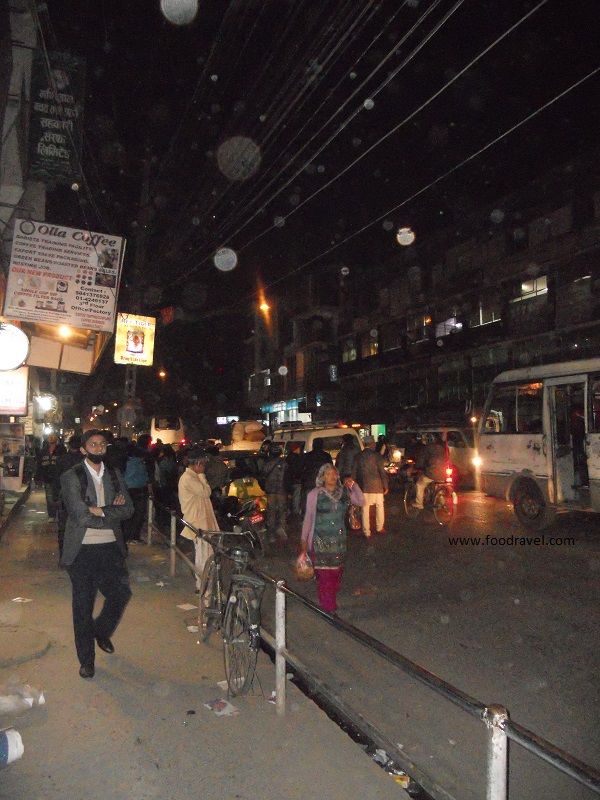 One day, we skipped the seminar and we were roaming in the city. We entered the market and kept on walking. And we reached Darbar square. There were several ancient monasteries. There, we met two girls who were clicking pictures. They invited us for some event at Patan Dhoka. They gave us the address and time. We spent some time and then we departed. And I had a friend in Kathmandu. We used to chat a lot on FB. Thus, I texted her and told her that I was in her city. So, we also decided to meet. She gave me the address. I and Dinesh made this plan that first we would meet my friend and then we would move to Patan.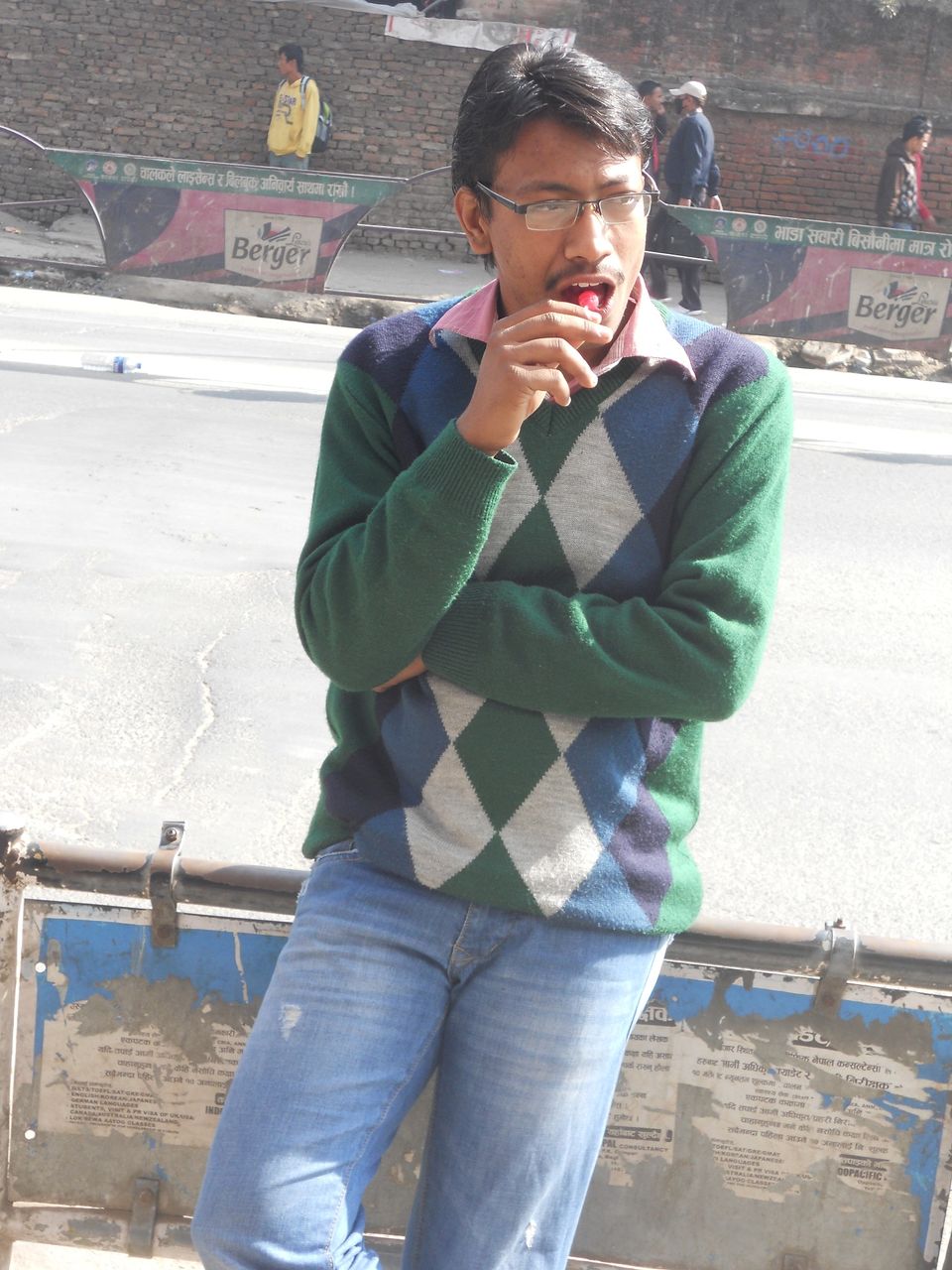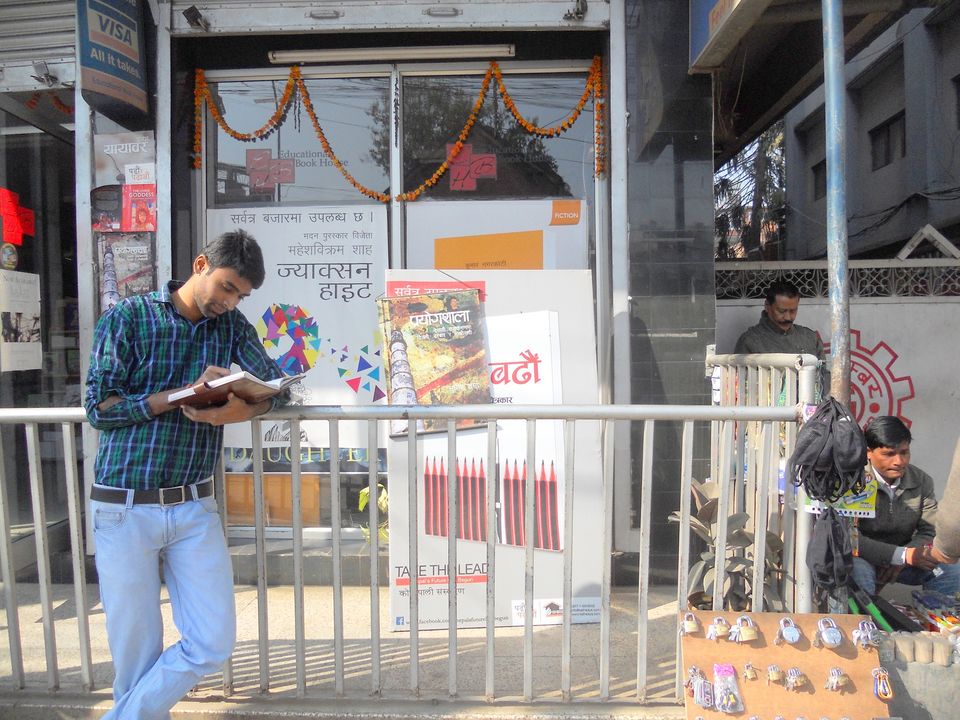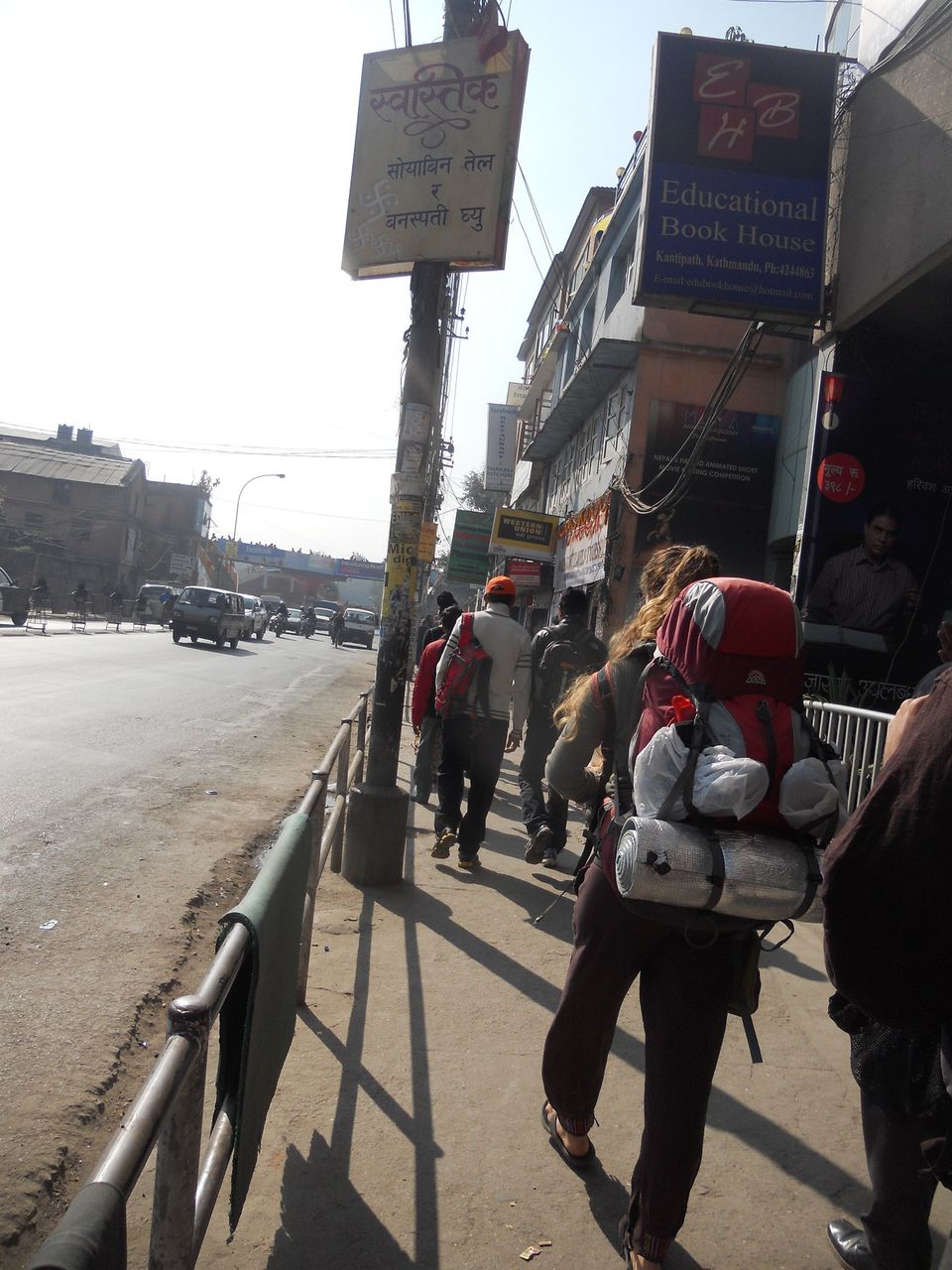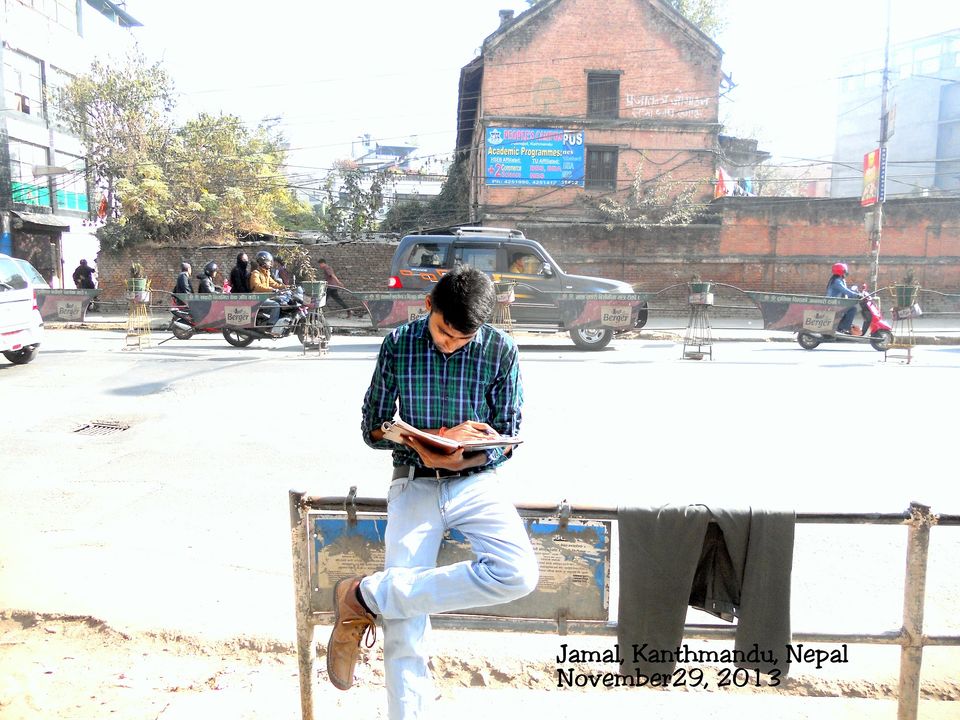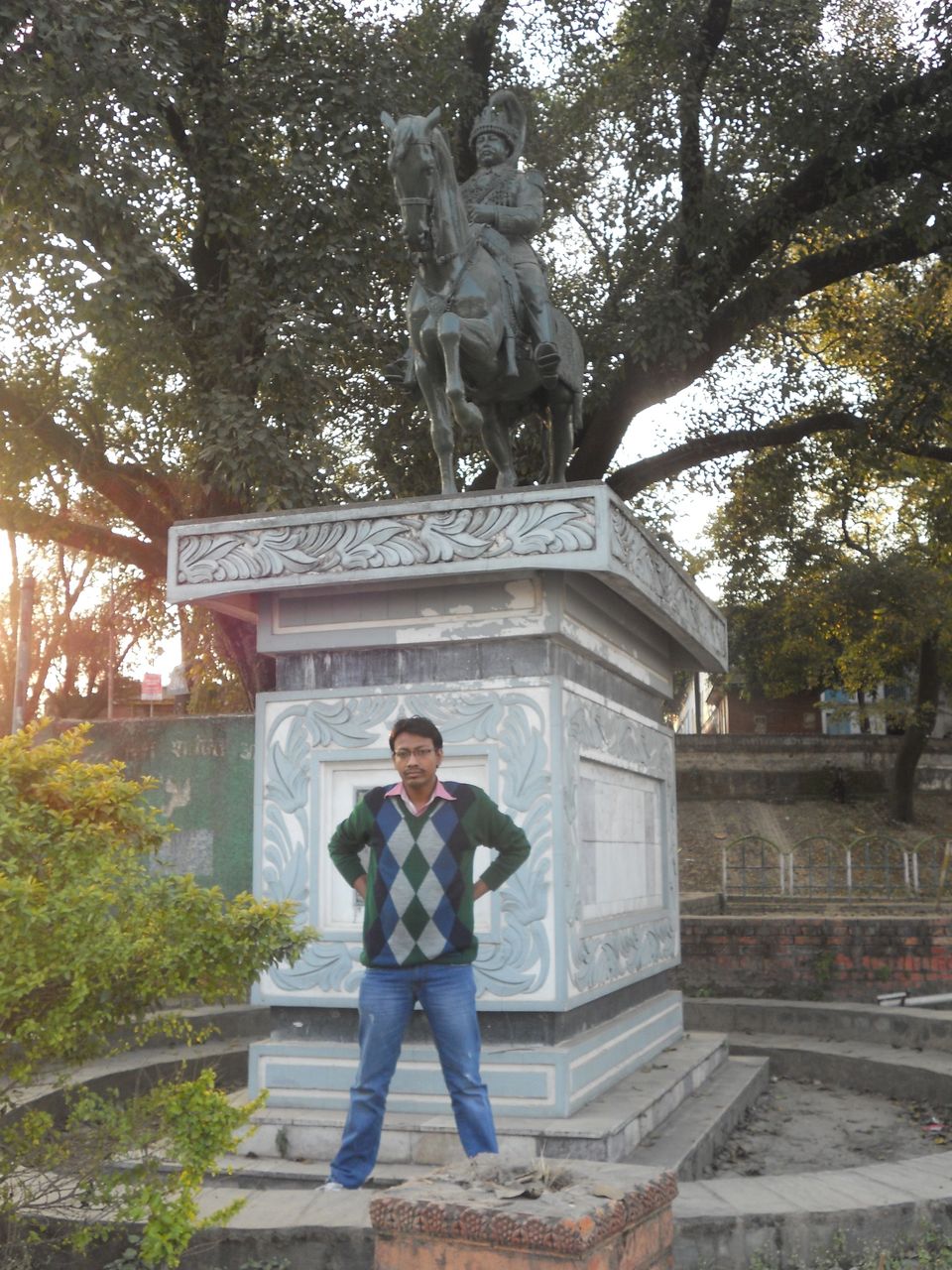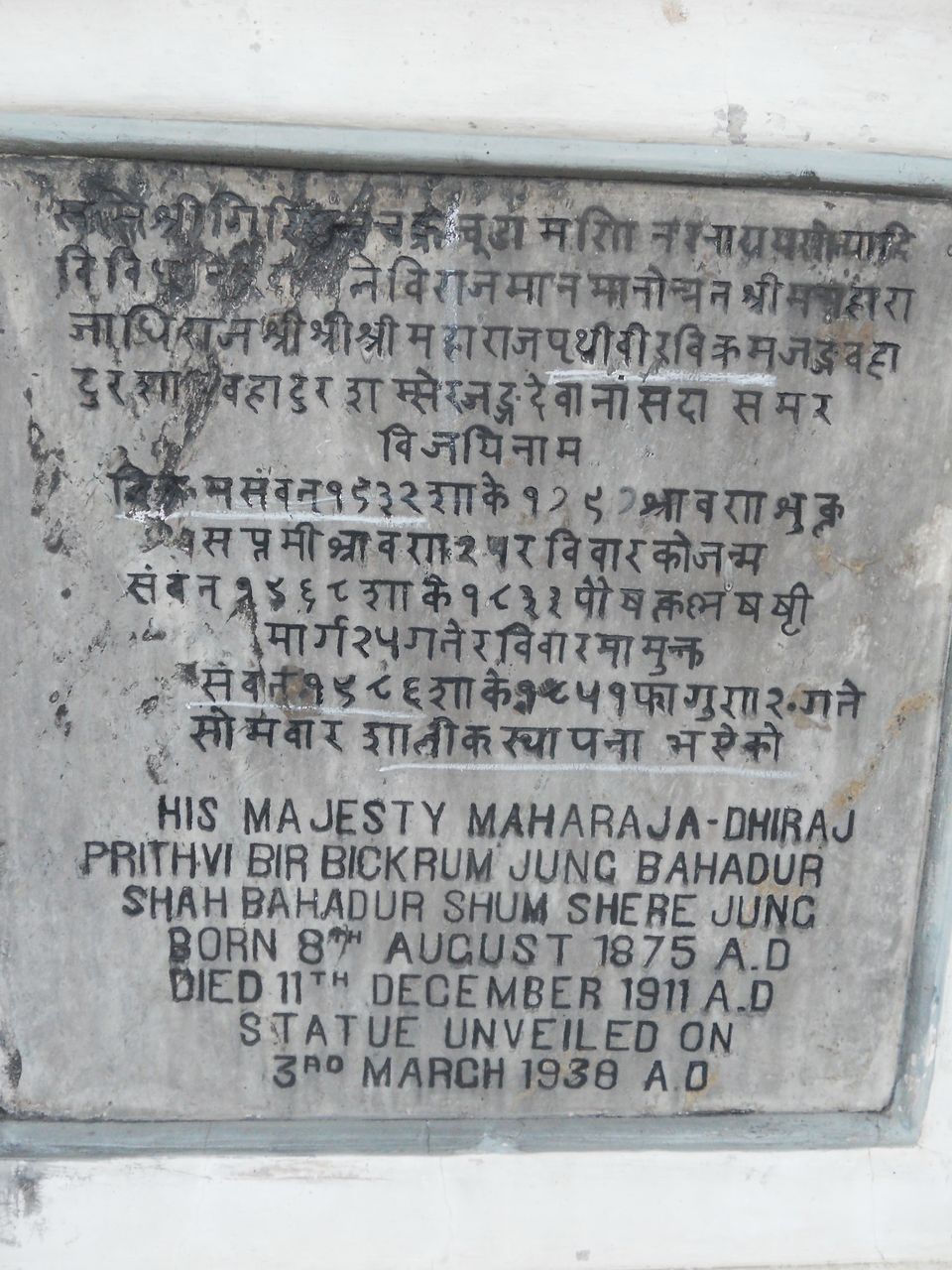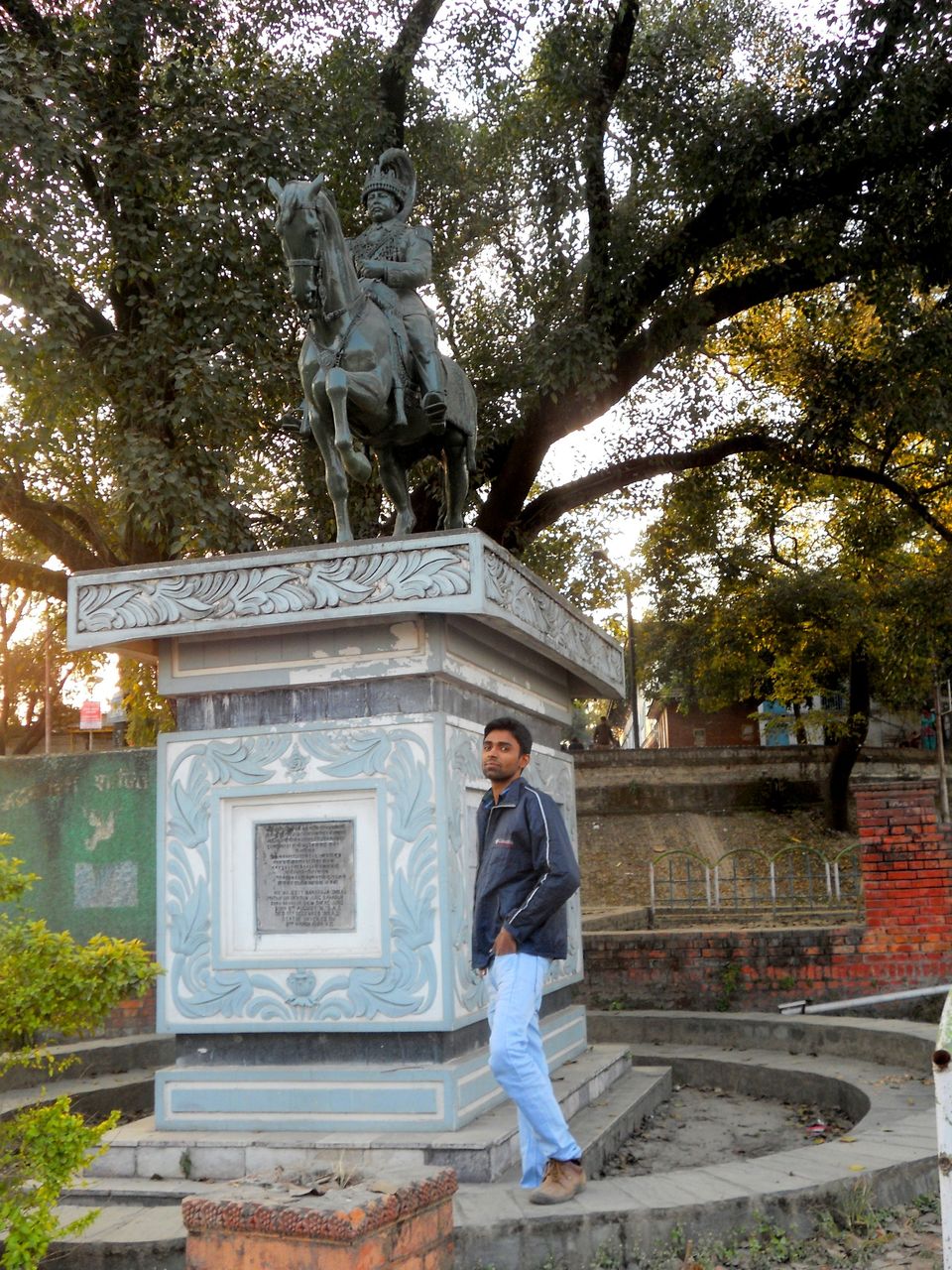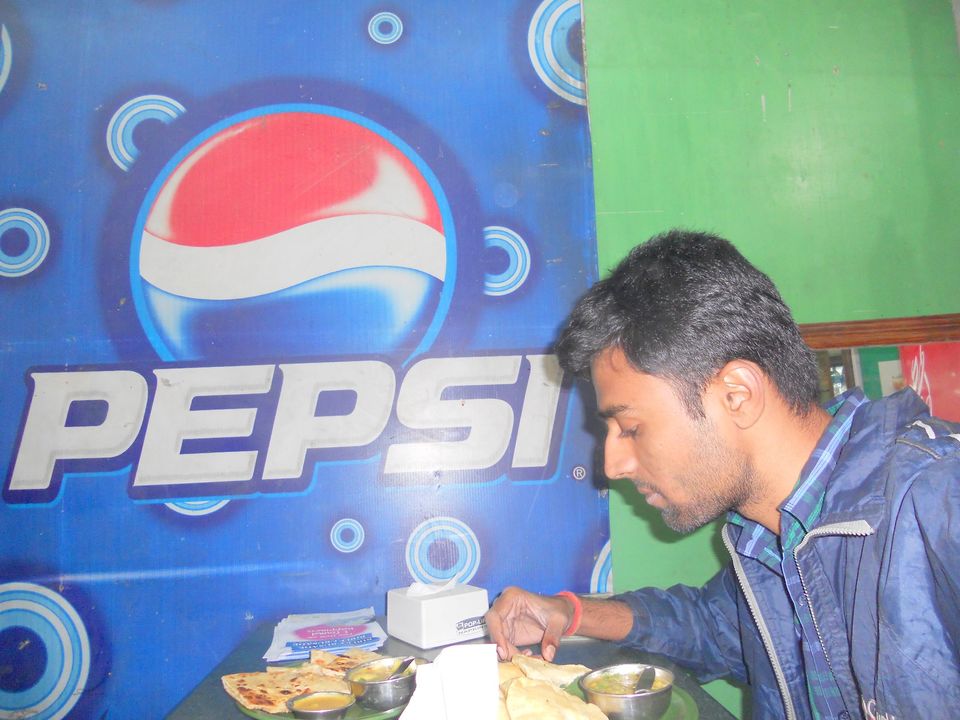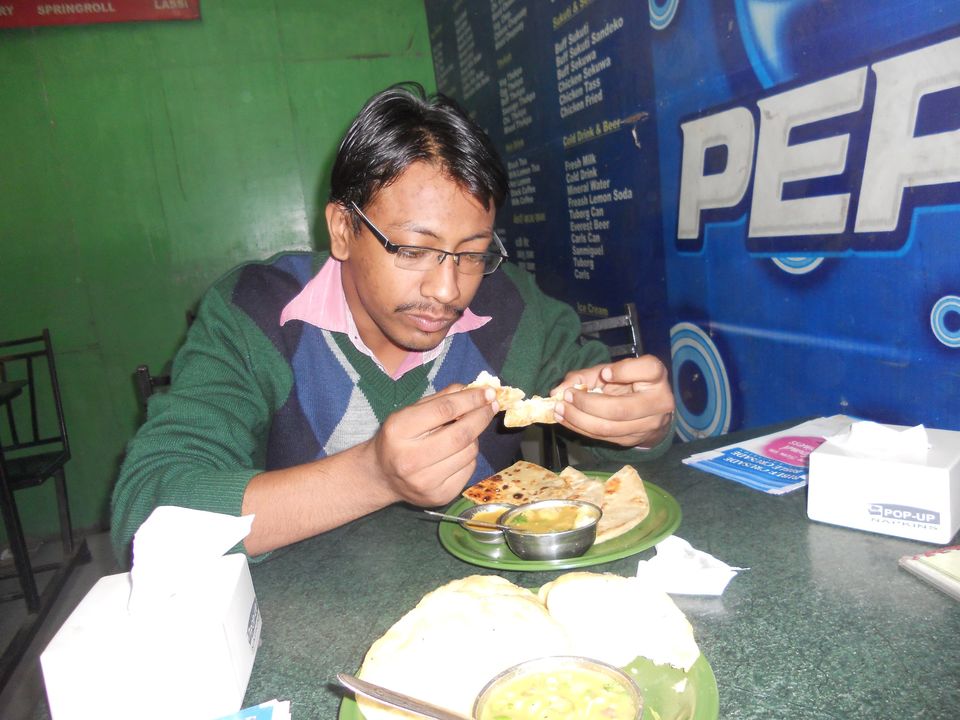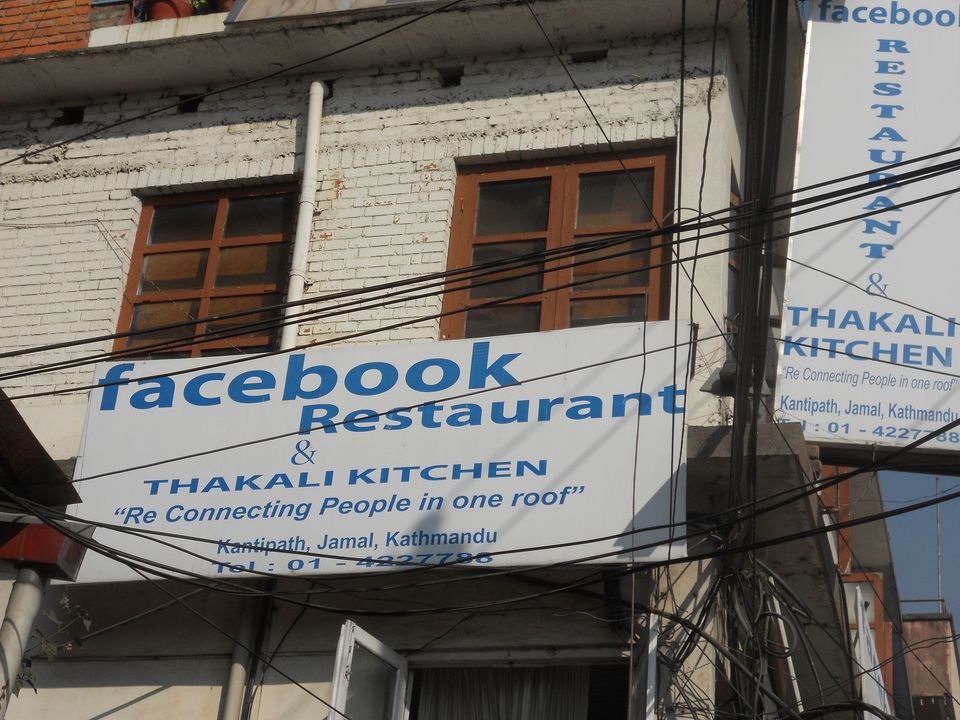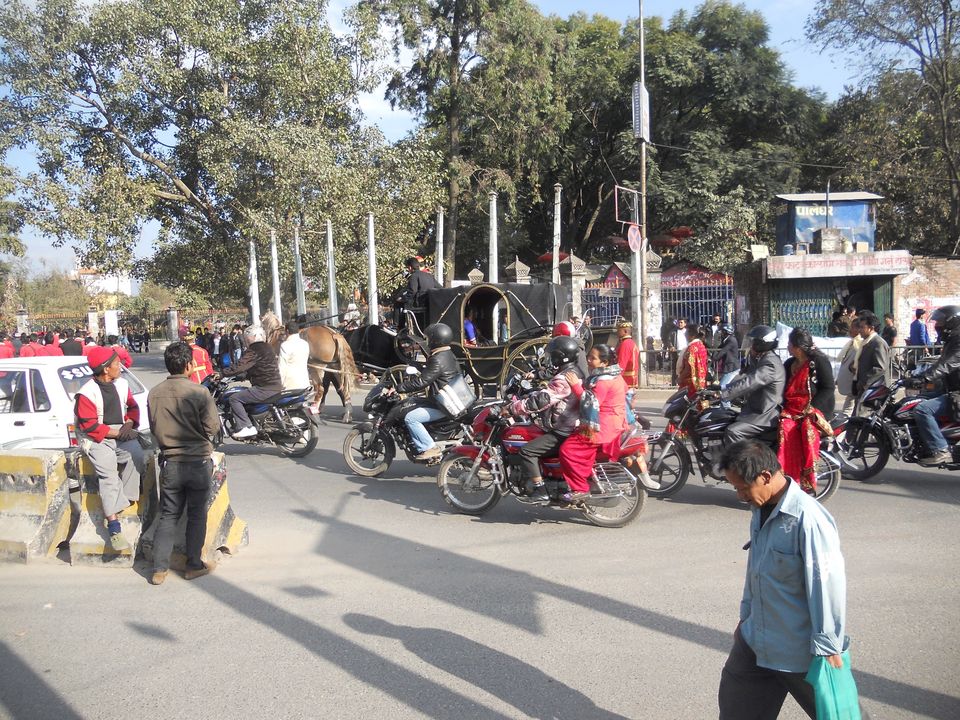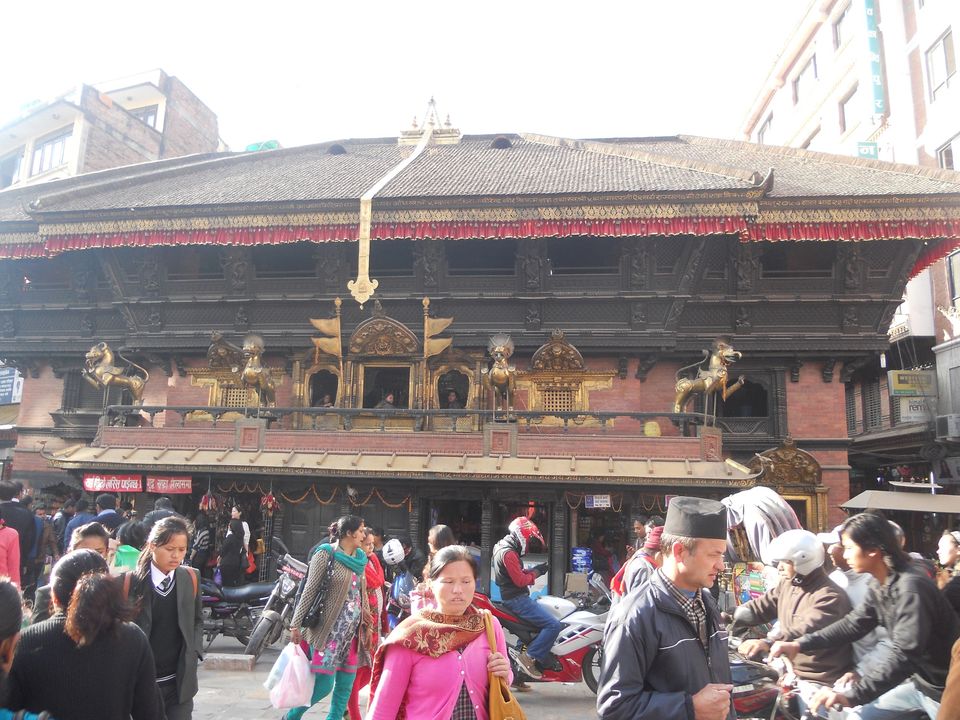 I was waiting for her at Bhat Bhateni shopping mall. And there were two places by the same name. So, we got confused. Anyway, she came for five minutes and we met and then she left. We then moved to Patan. We took a bus and then bus dropped us at the main place. From, there we had to walk. We asked several people on the way and finally we reached Patan Dhoka.
Human Rights Film Focus, Patan Dhoka
So, we reached the location and looked around for them. There were many people and it was kind of crowded. Inside the big auditorium, they were showing documentaries made in different parts of the world on human rights. After this all, we were asked to give our views on it. And I went to up the podium and spoke over there.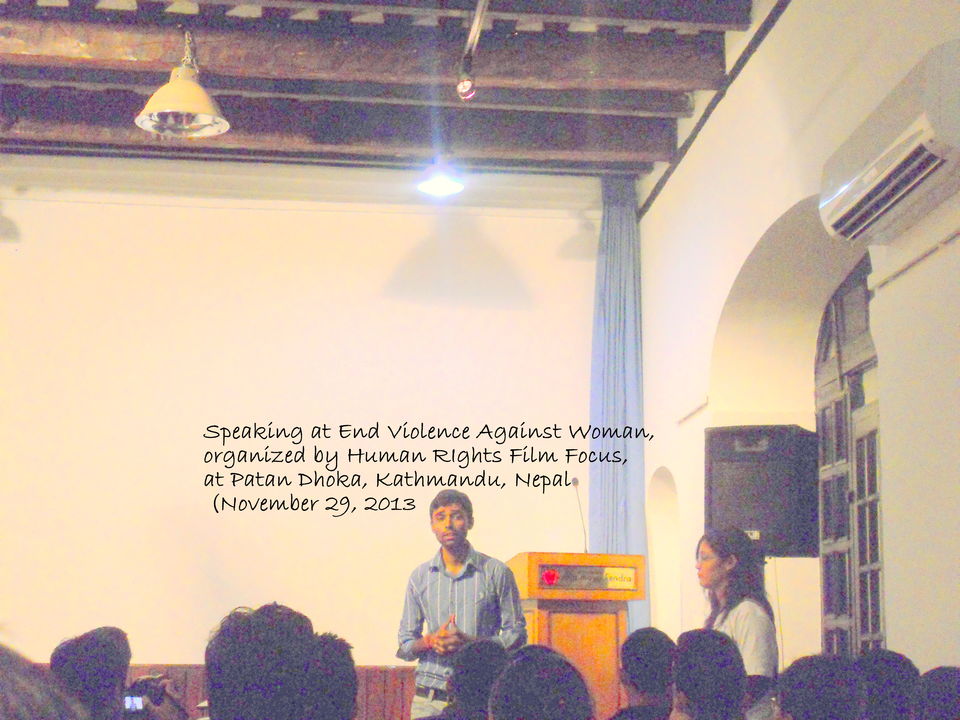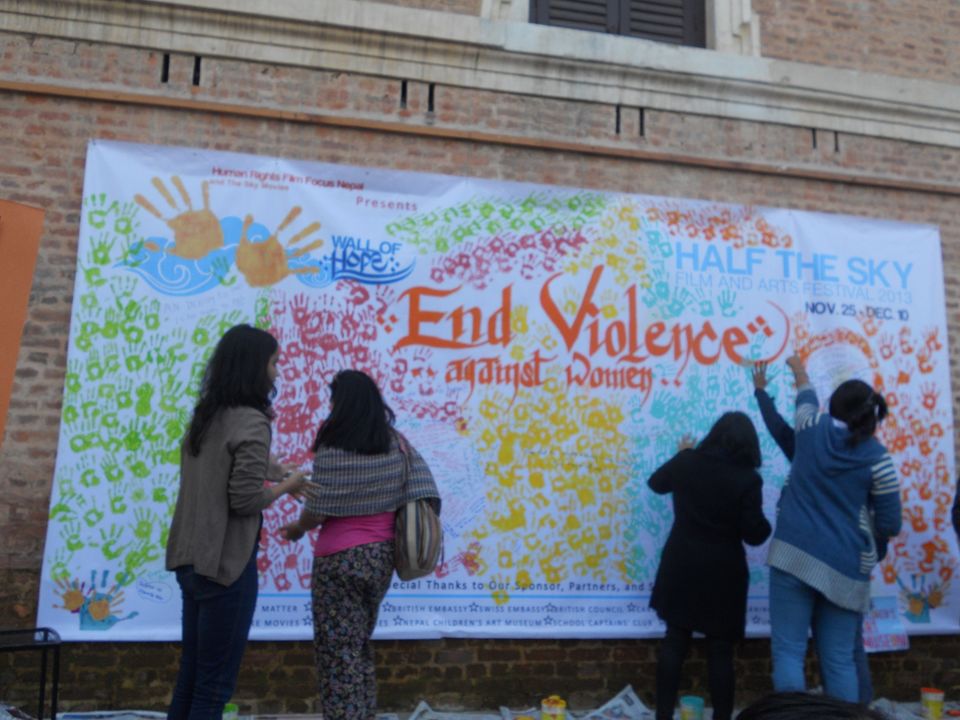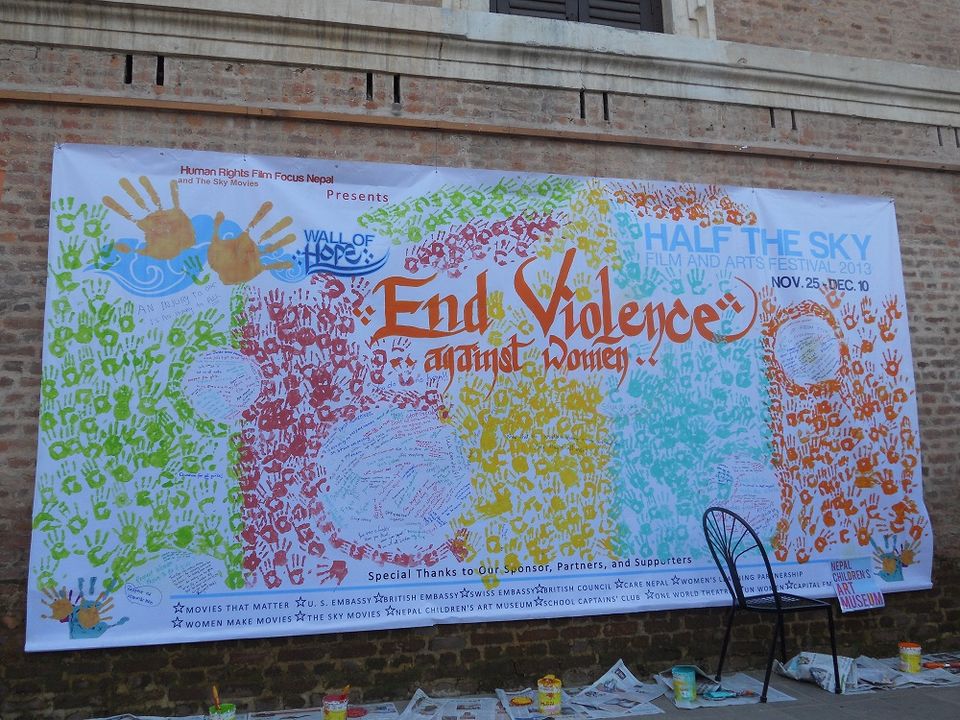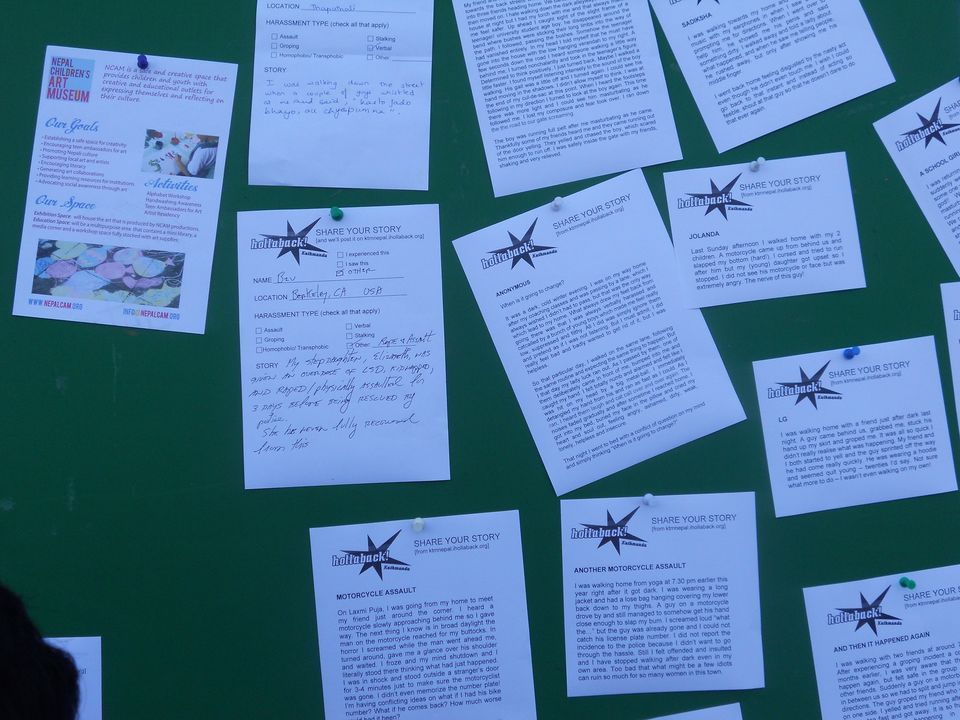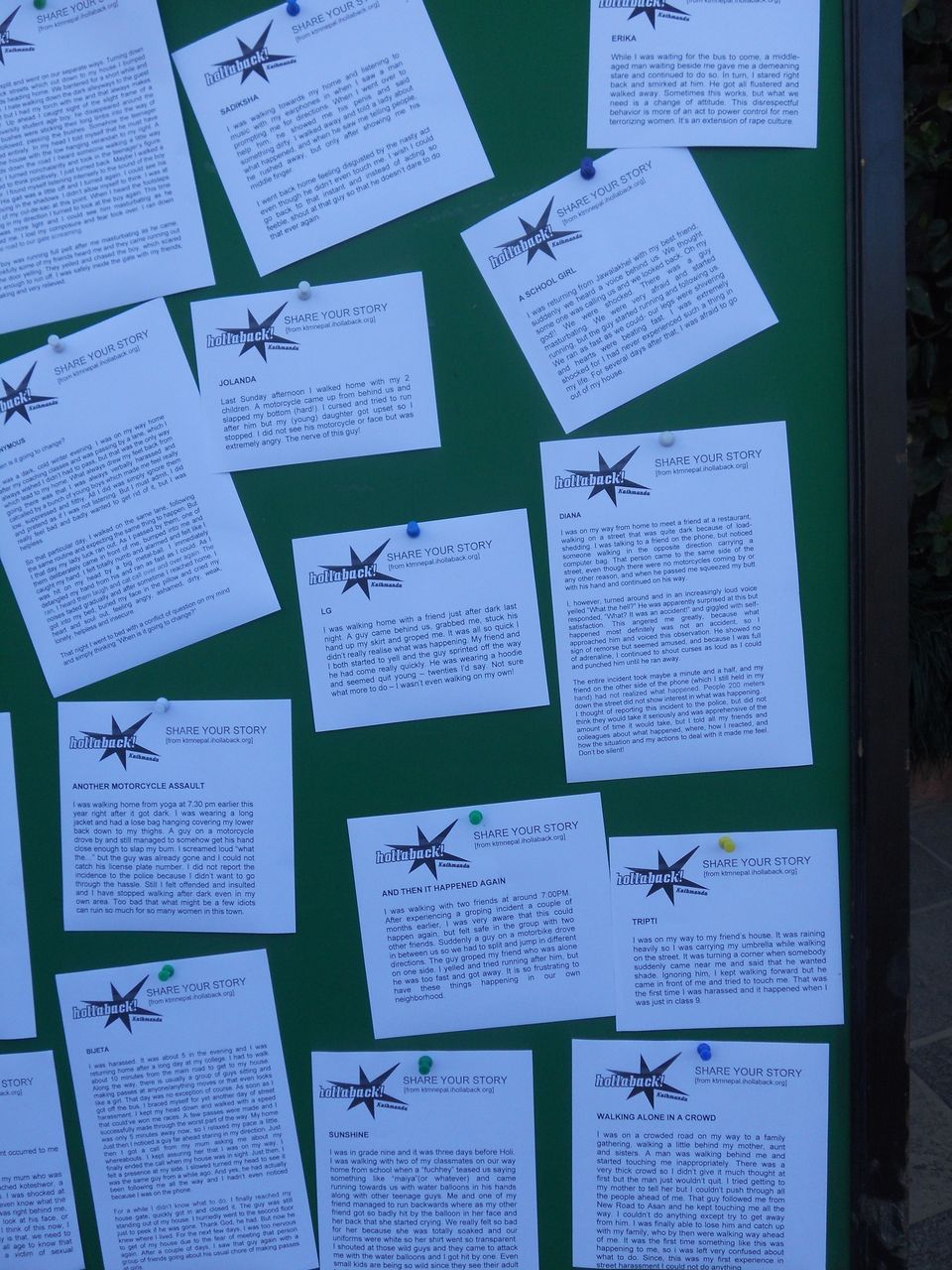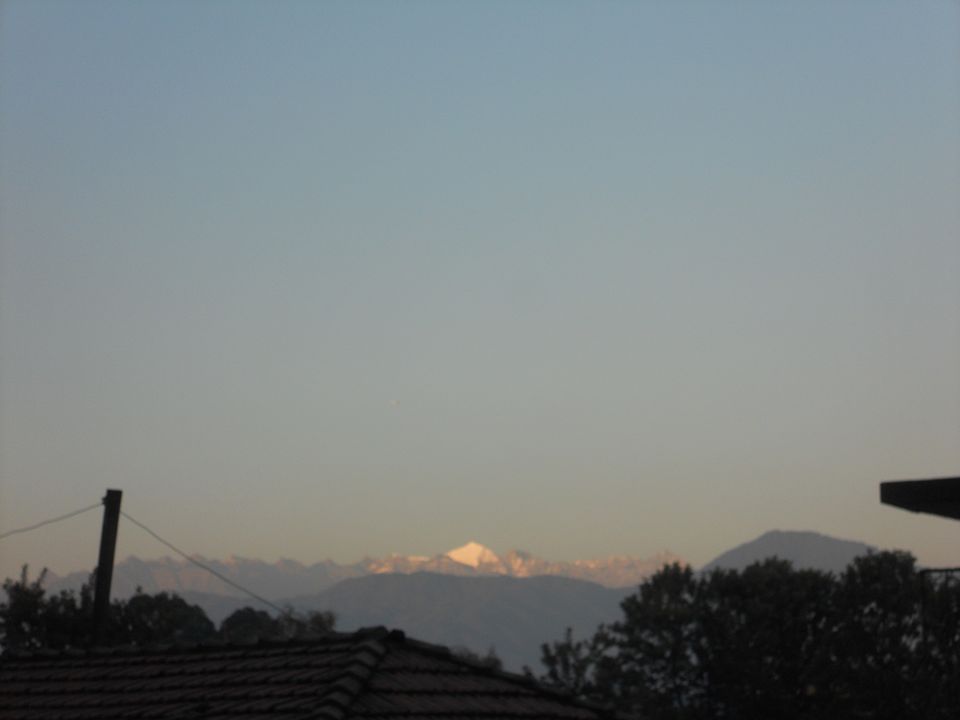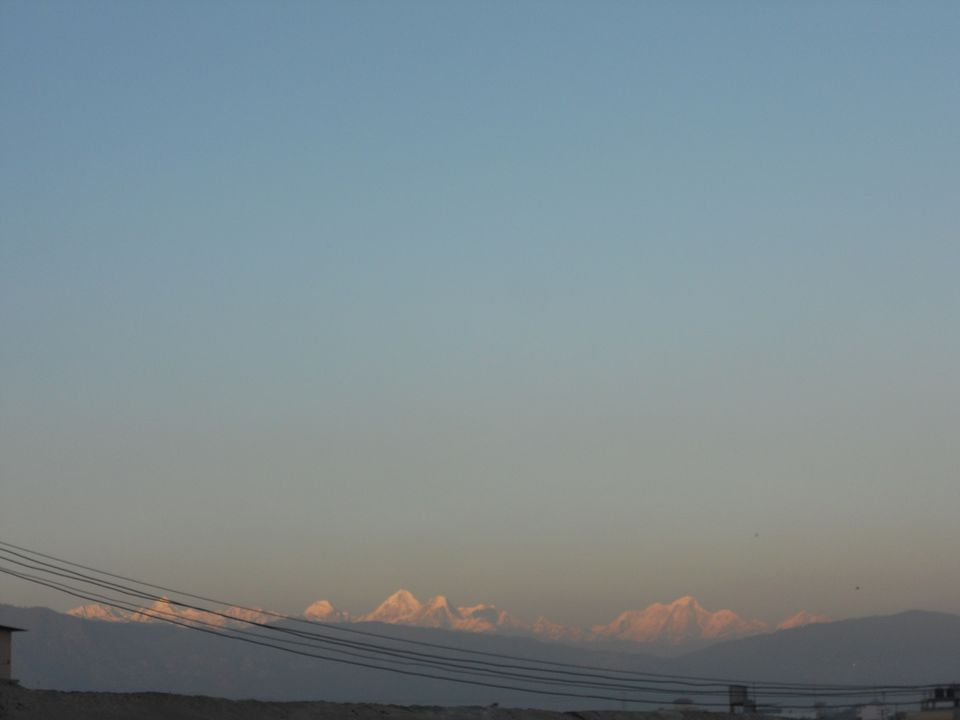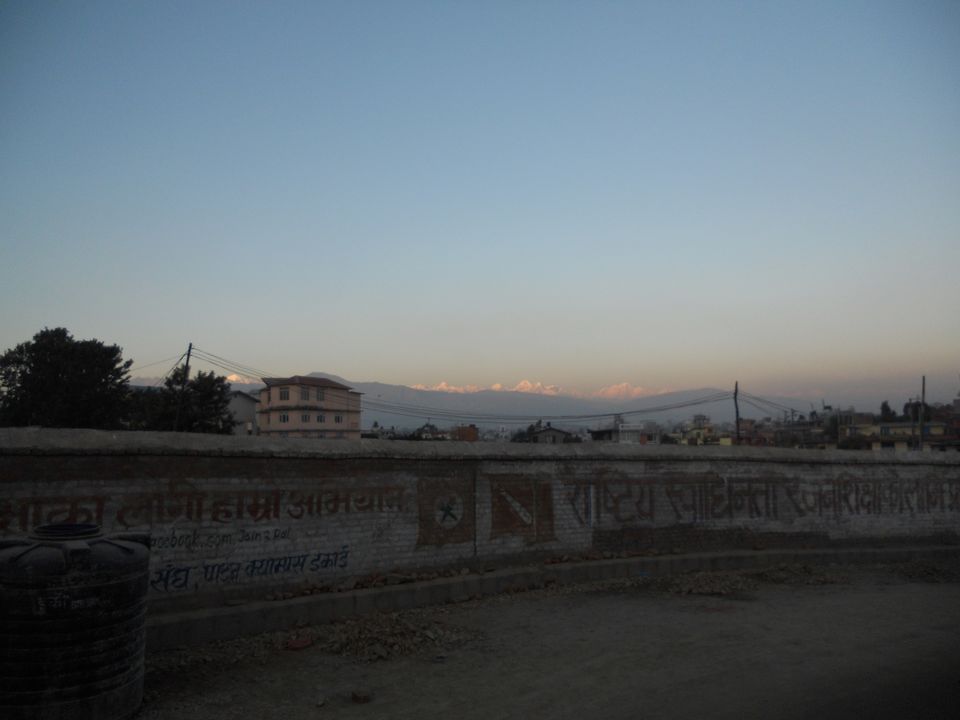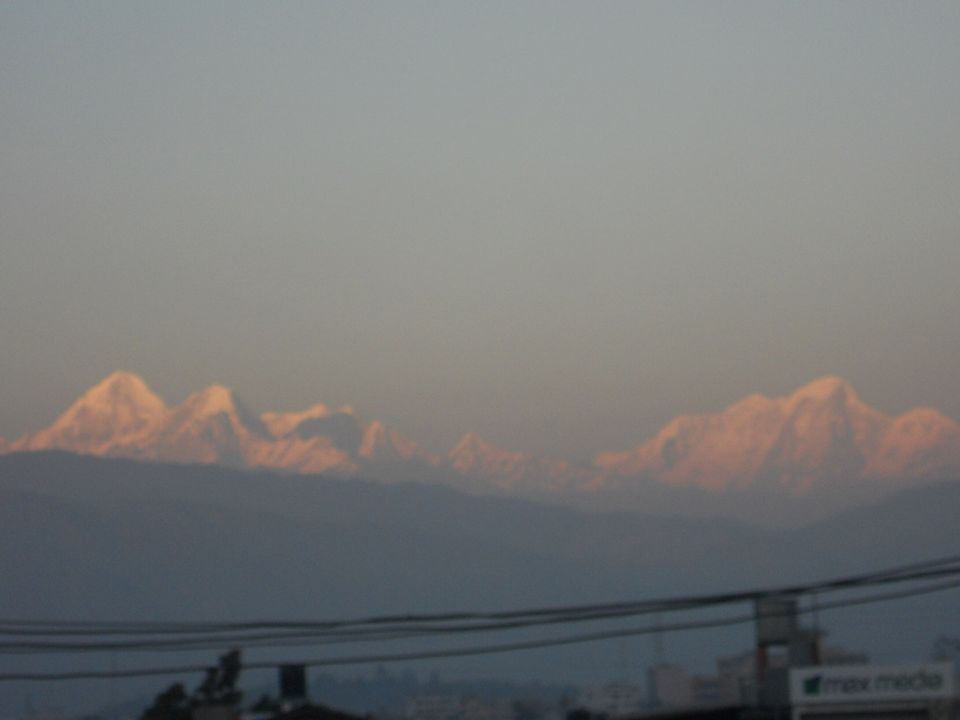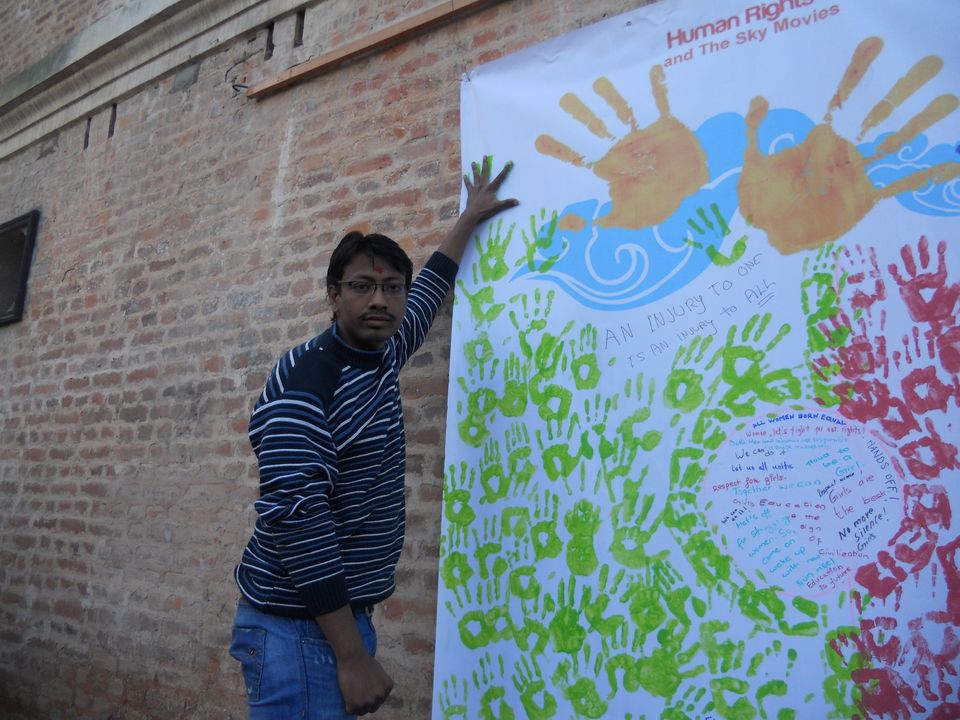 I was attacked by a homo in the bus
The bus stopped on the way at some roadside dhaba and some more passenger got in. There was a man of almost 40. He started talking to us. And started to ask things about Delhi. So, I thought it wasn't anything to be scared of. He even invited me to his home for dinner Then he took my earphone and started listening music in his phone. I fell asleep. I felt little uncomfortable and woke. I saw that this moron had almost unzipped my trouser. I shouted WTF man... And then he acted like he didn't do anything. And left. (I don't know if this is okay with the guidelines or not, let me know. I will remove this if it violates).
We took a rest and spoke with each other and then we went to bedroom. We were given sleeping bags. I collapsed like a wounded soldier and hugged sleep tightly. The next morning, we were woken up early. We all were called down where our Korean pastor was to preach Bible. I was damn tired and had no energy. But still had to go. So, after this, everyone got ready. On the breakfast table, I realized that I was the only one vegan there. And none of them knew it. Thus, I was given boiled rice and veg.
So, the next morning, we escaped from everyone's sight and came out. We didn't tell anyone that we had left. We asked someone how to reach at the address given by her. We took a bus and reached there. We waited for long but she didn't come. I called her and then she told me that she came; she waited and then she left.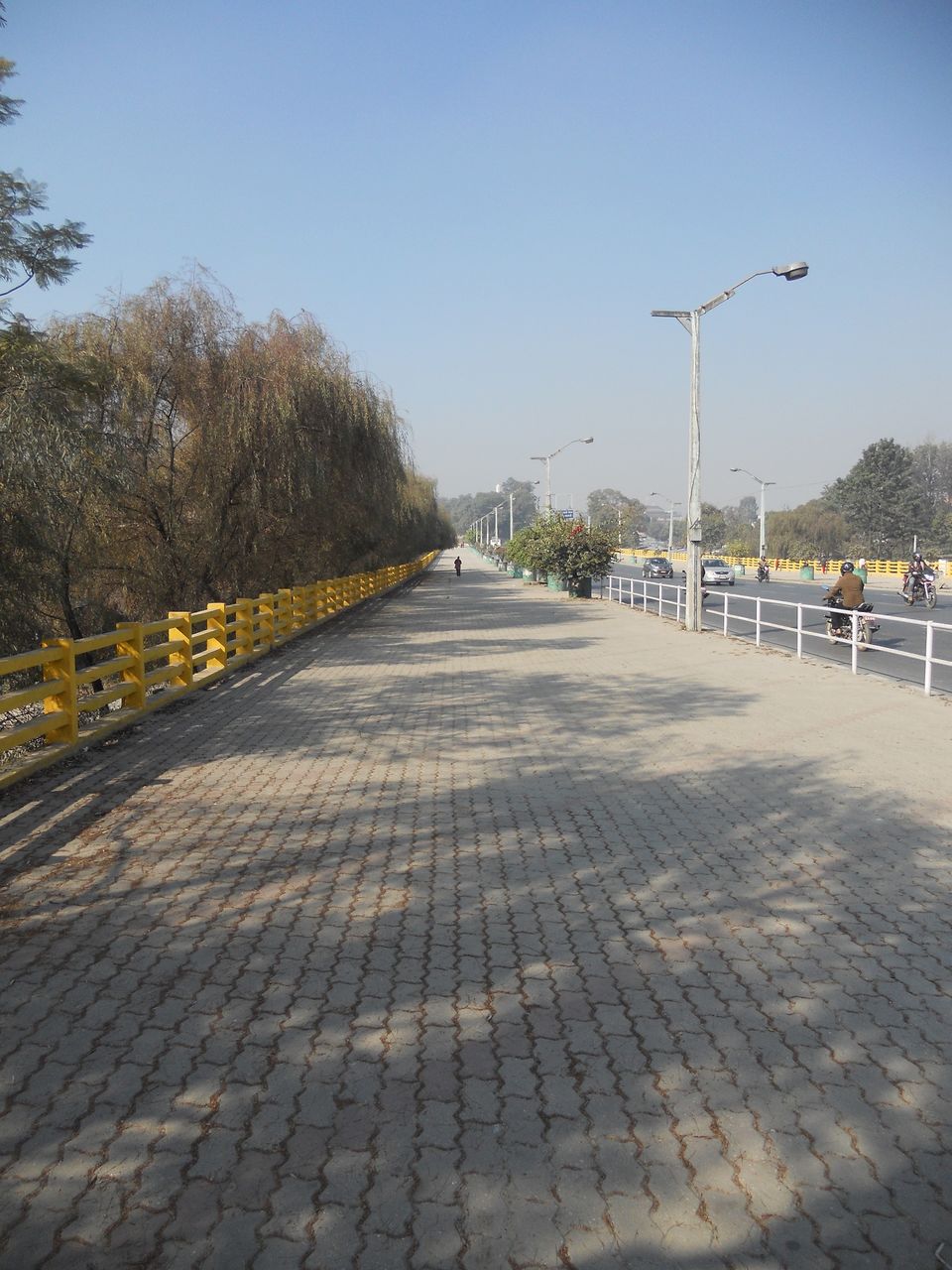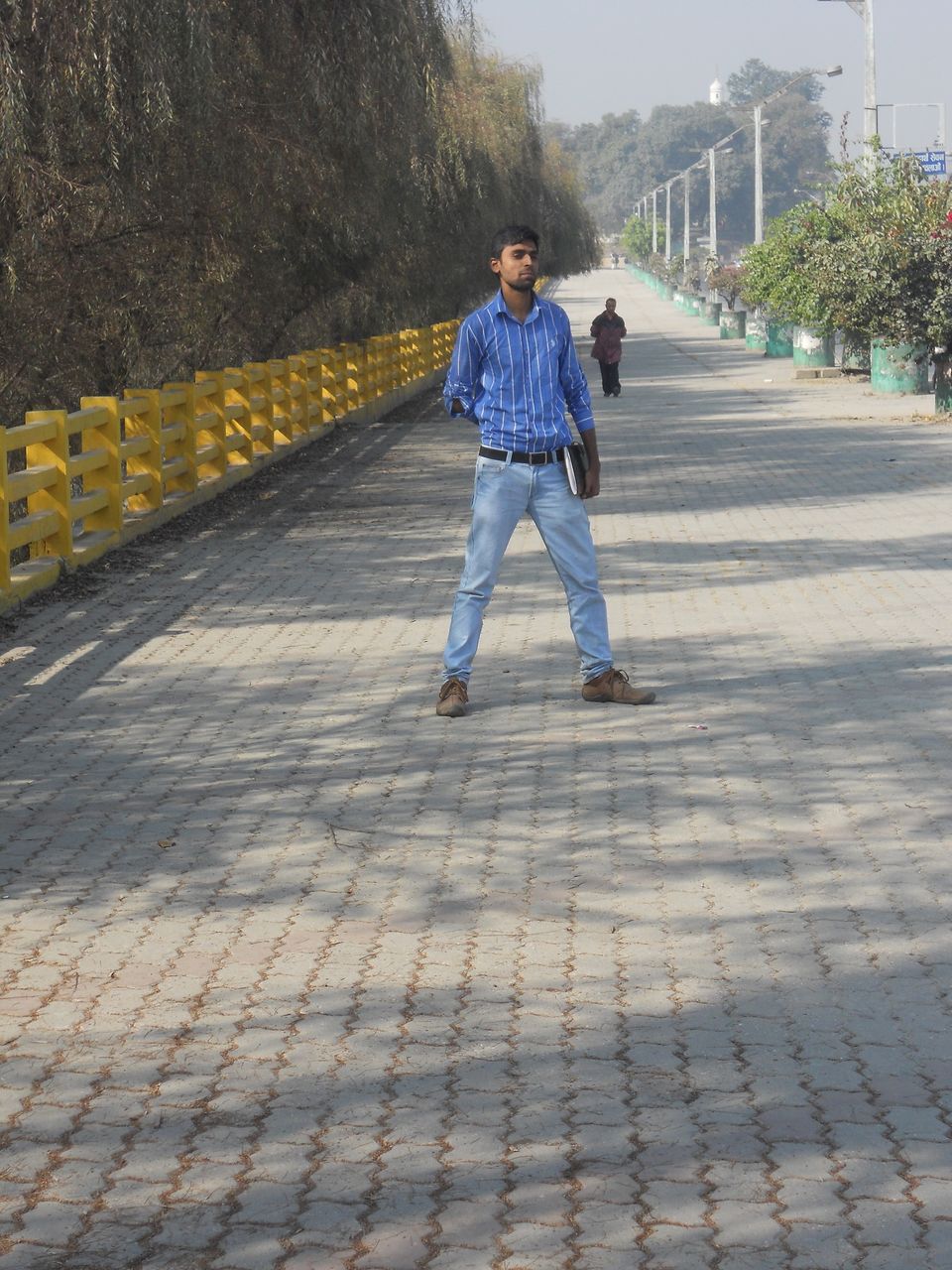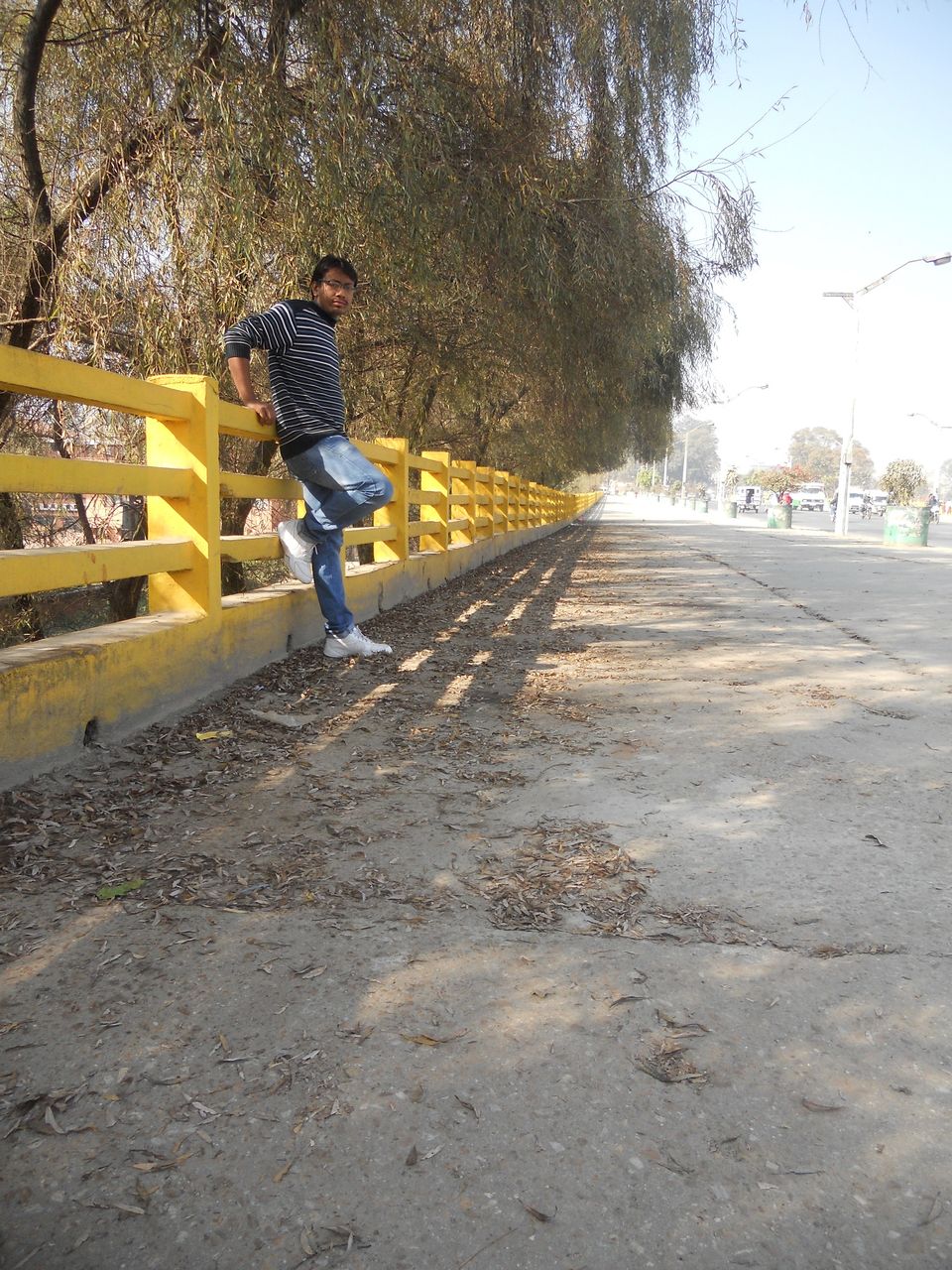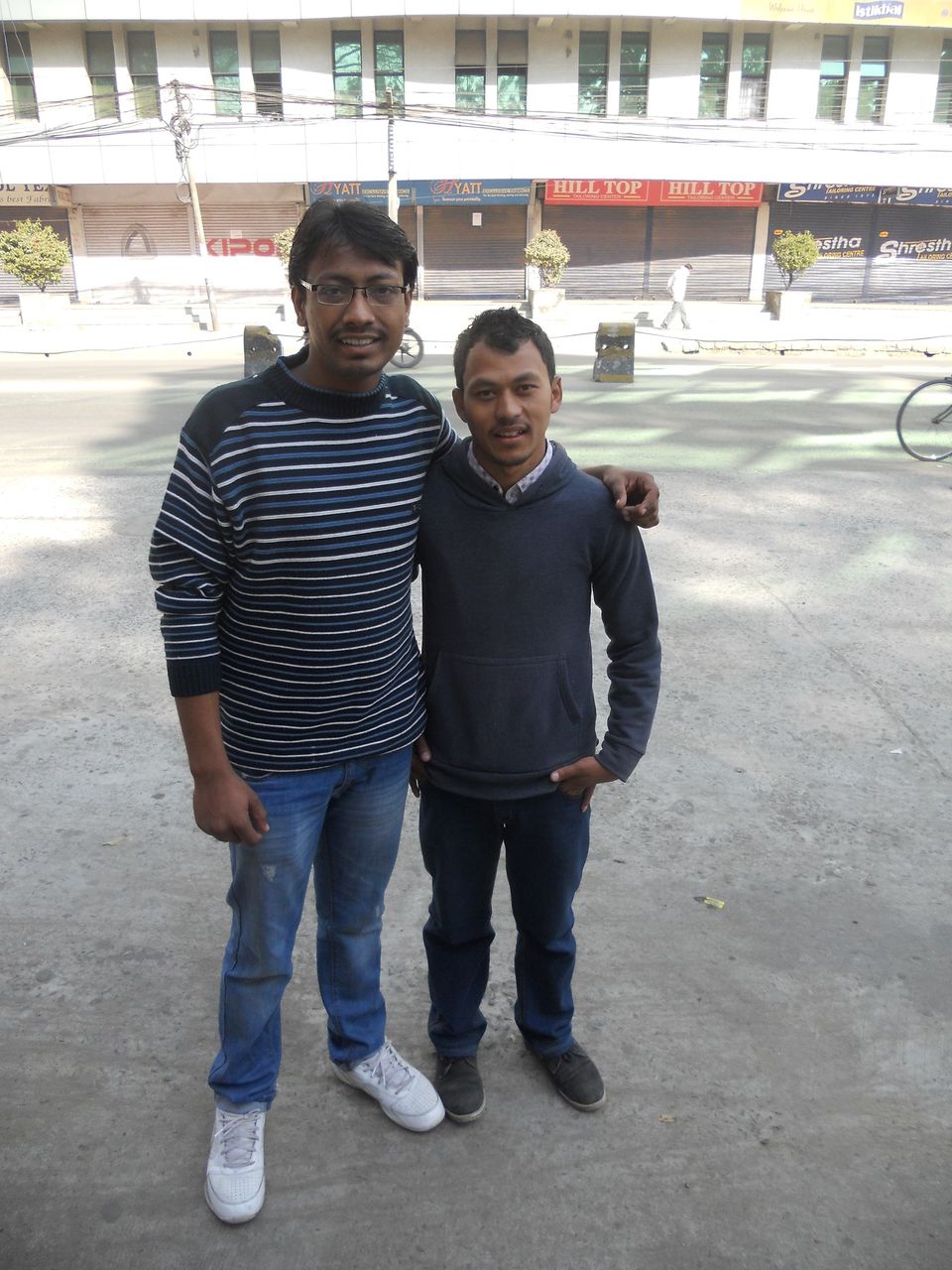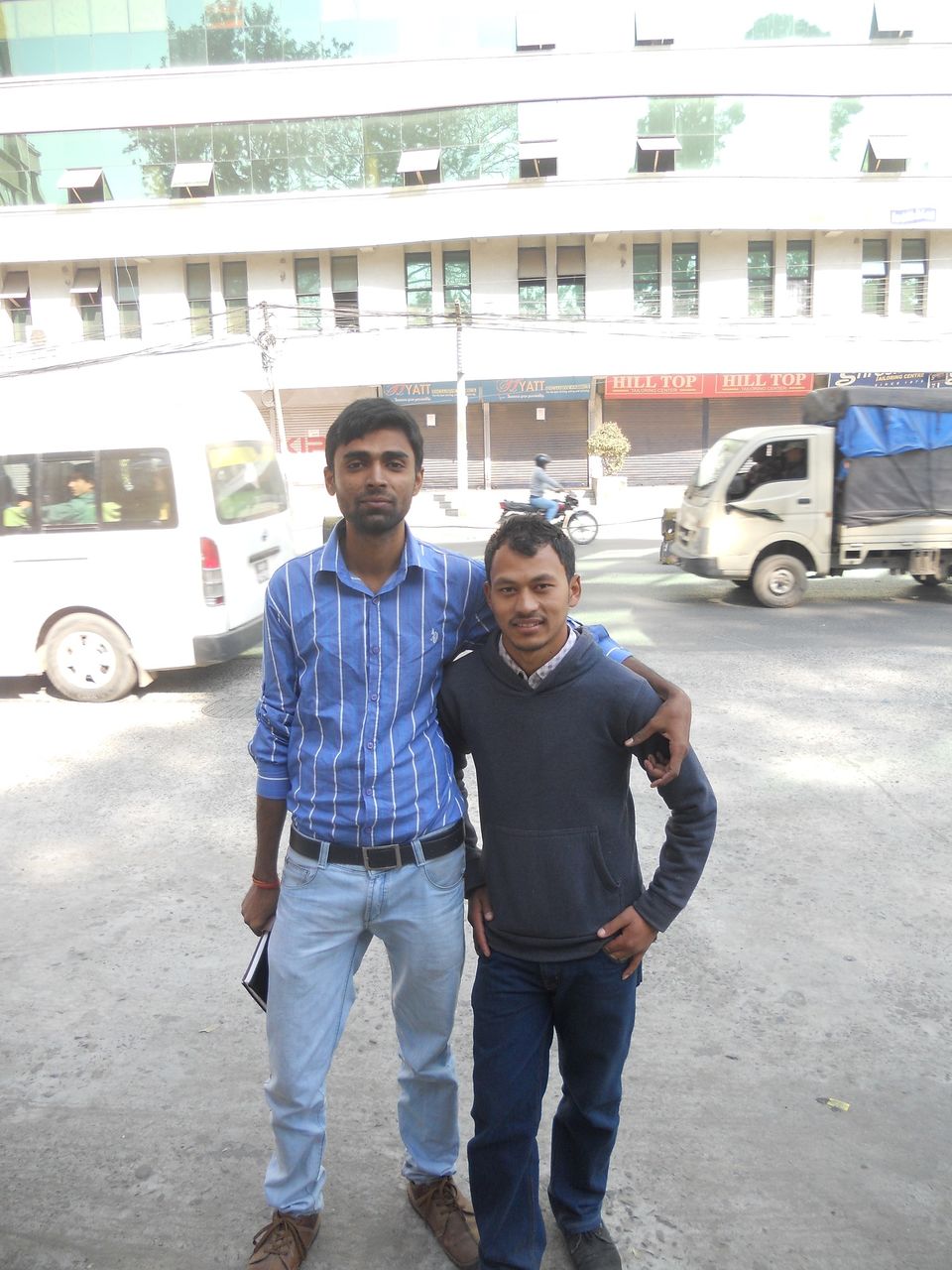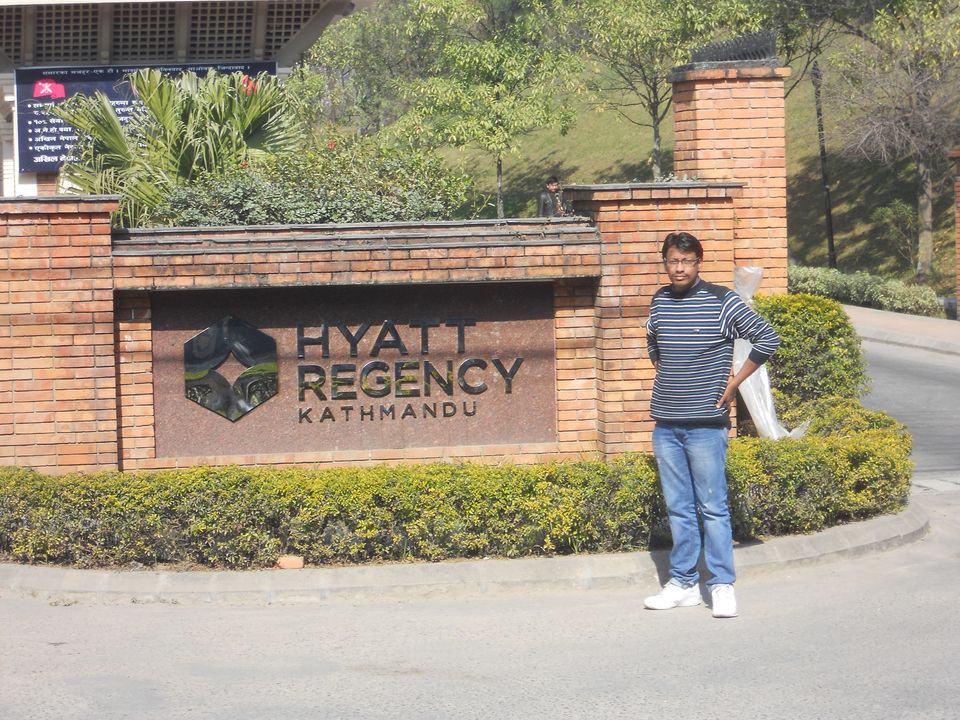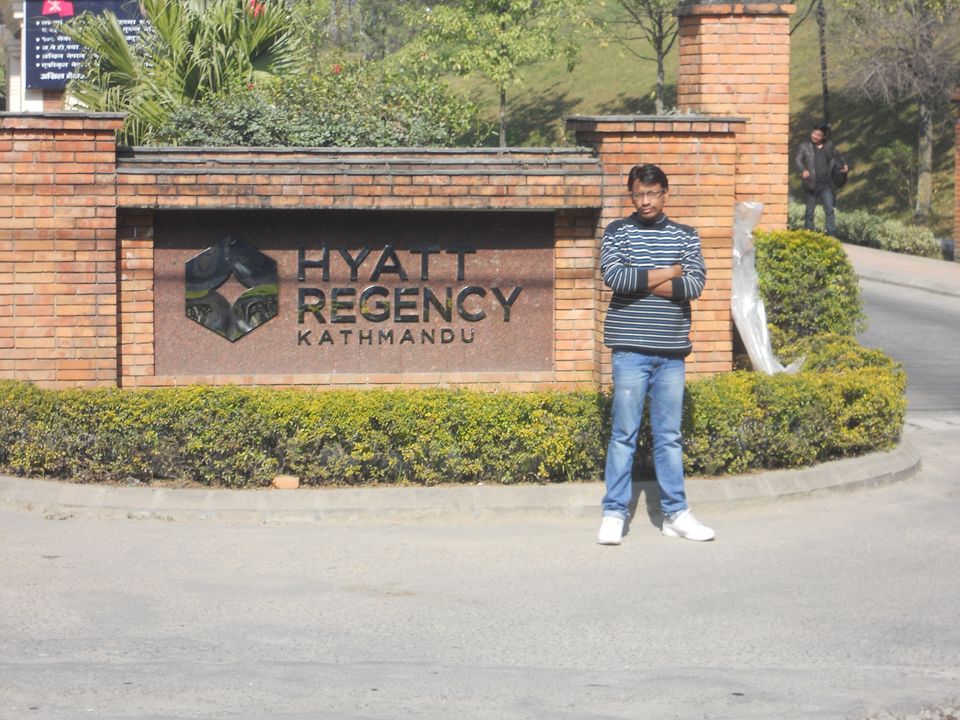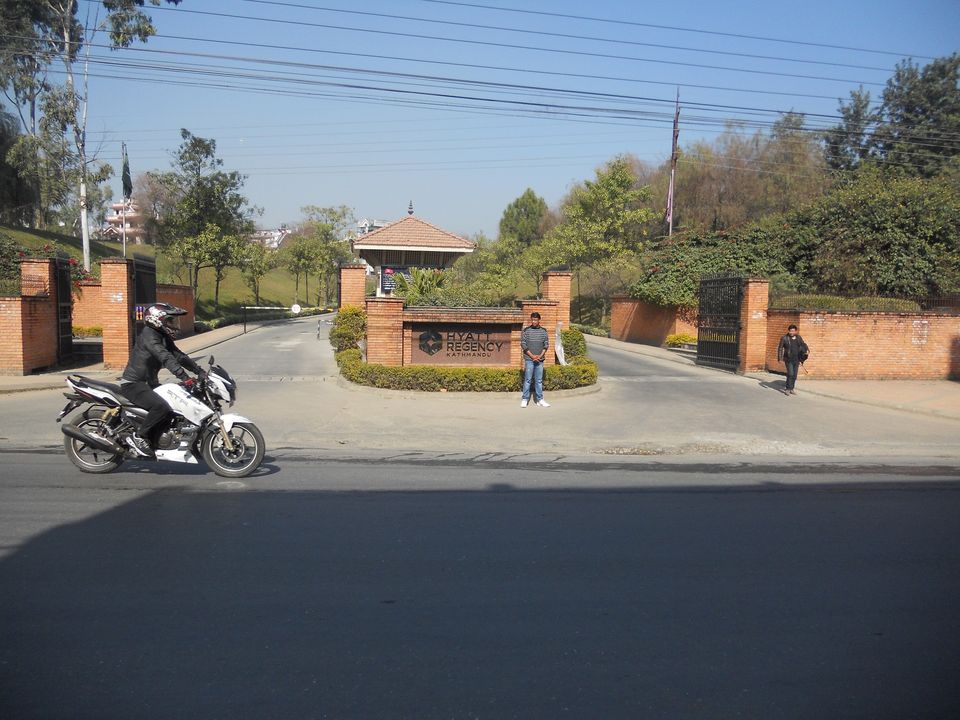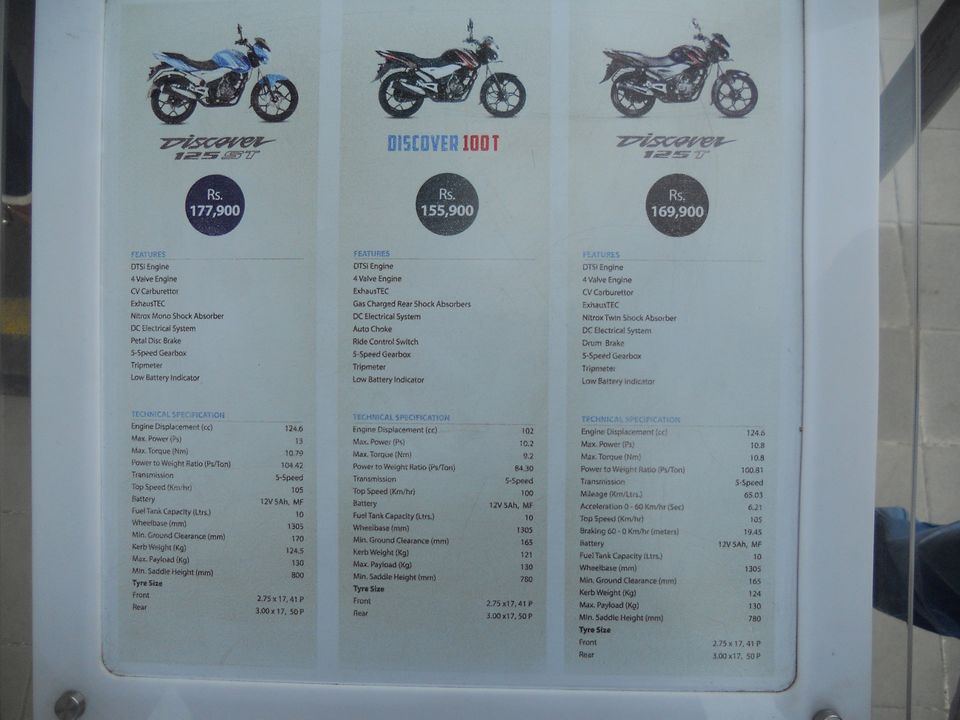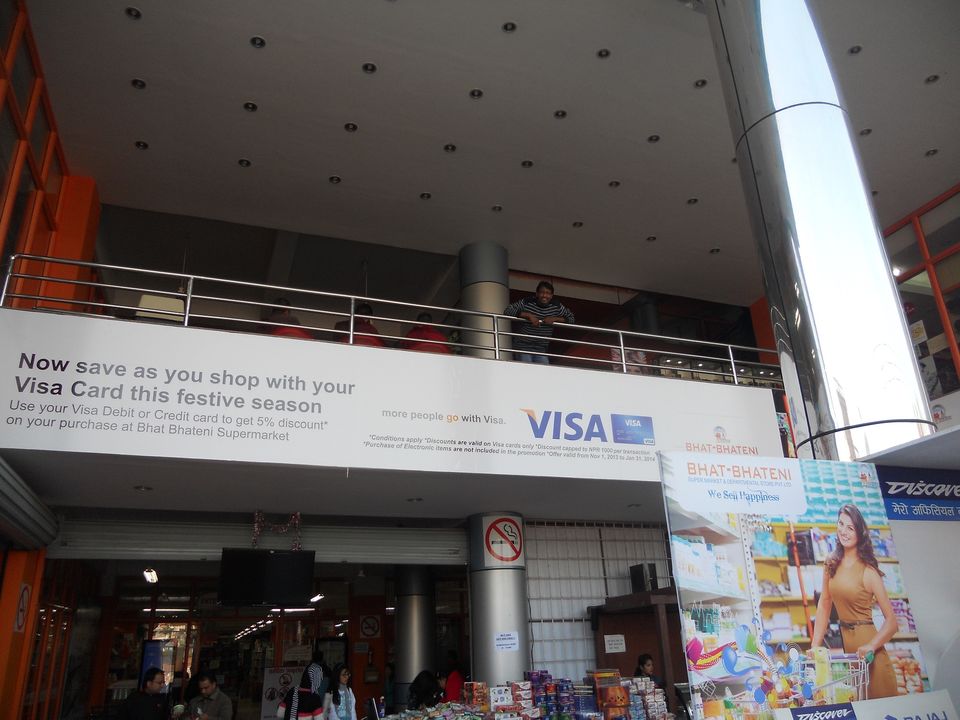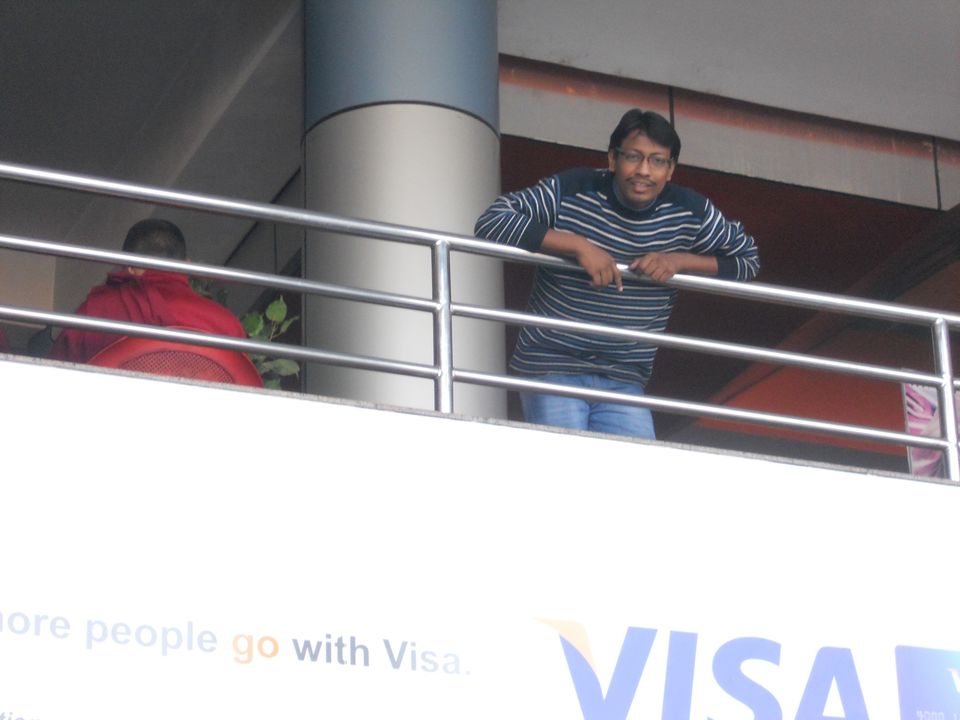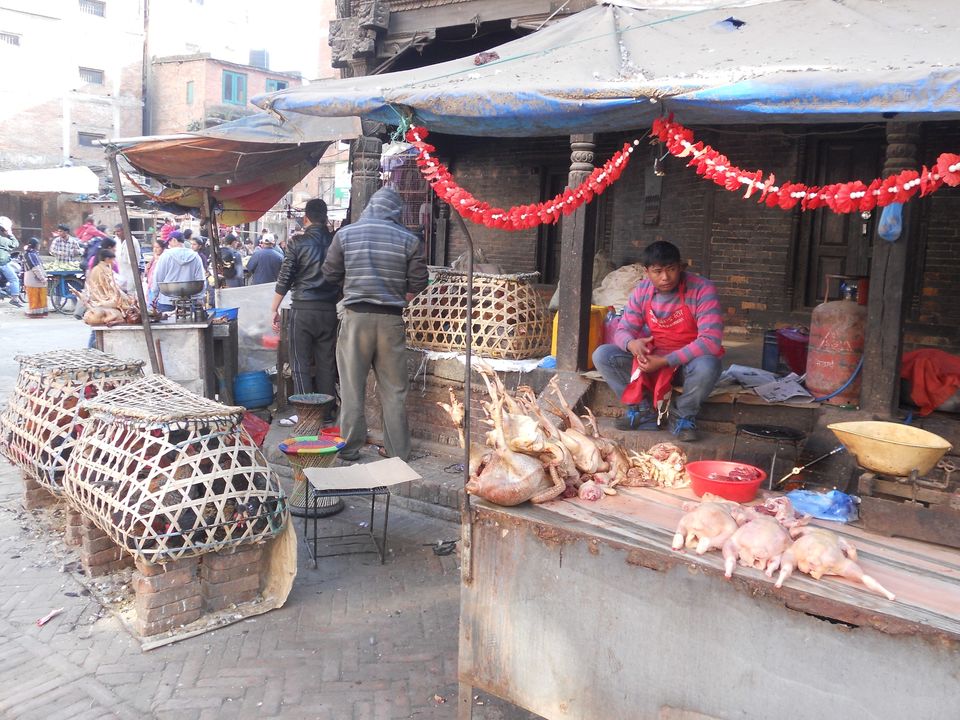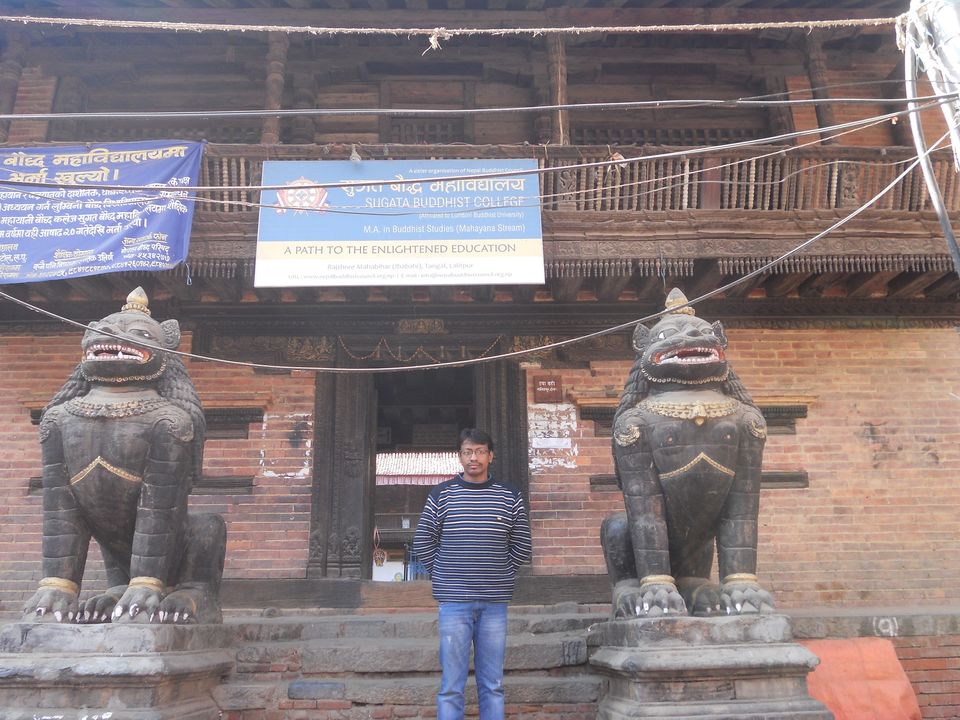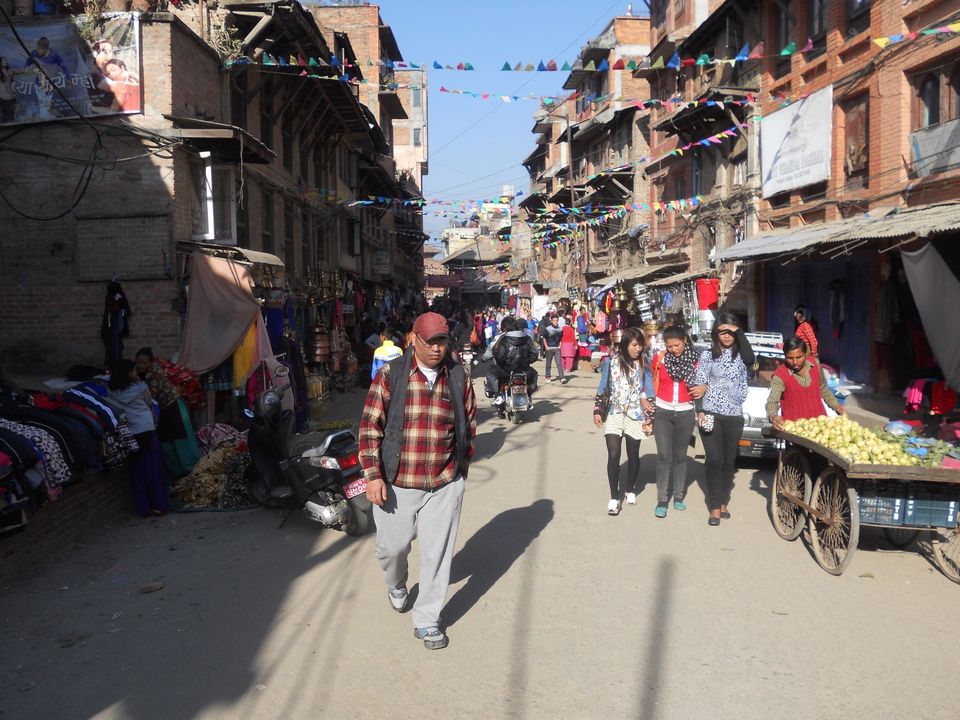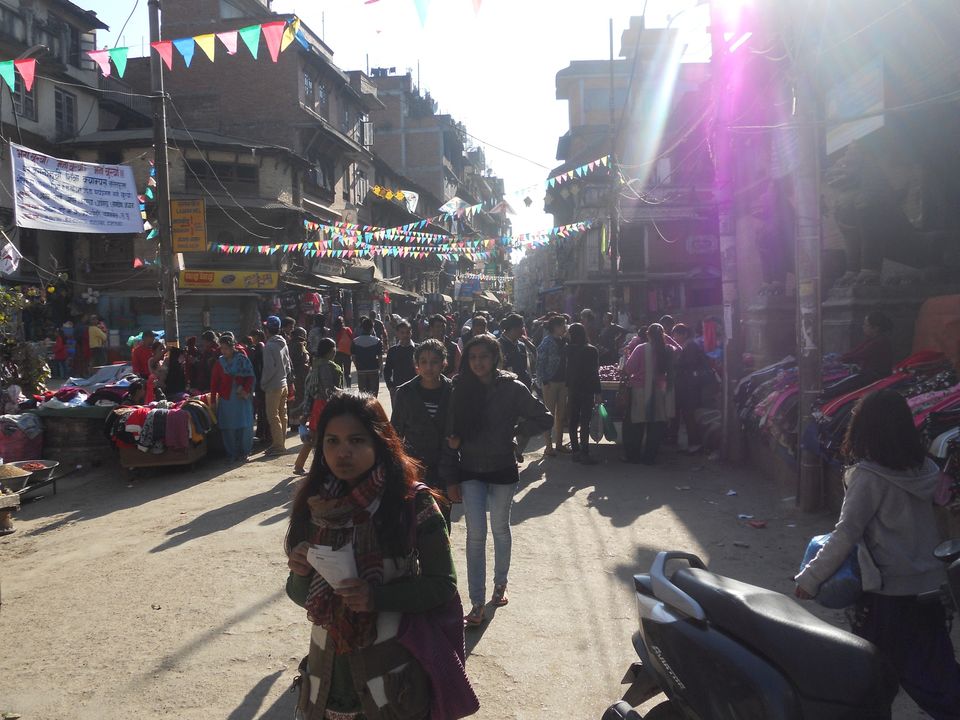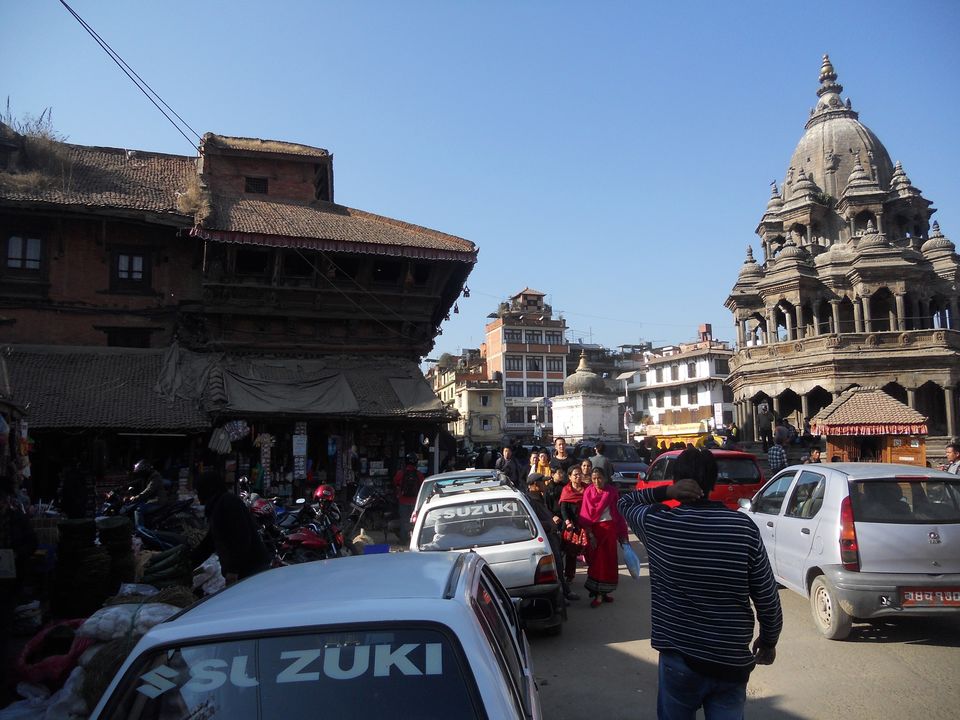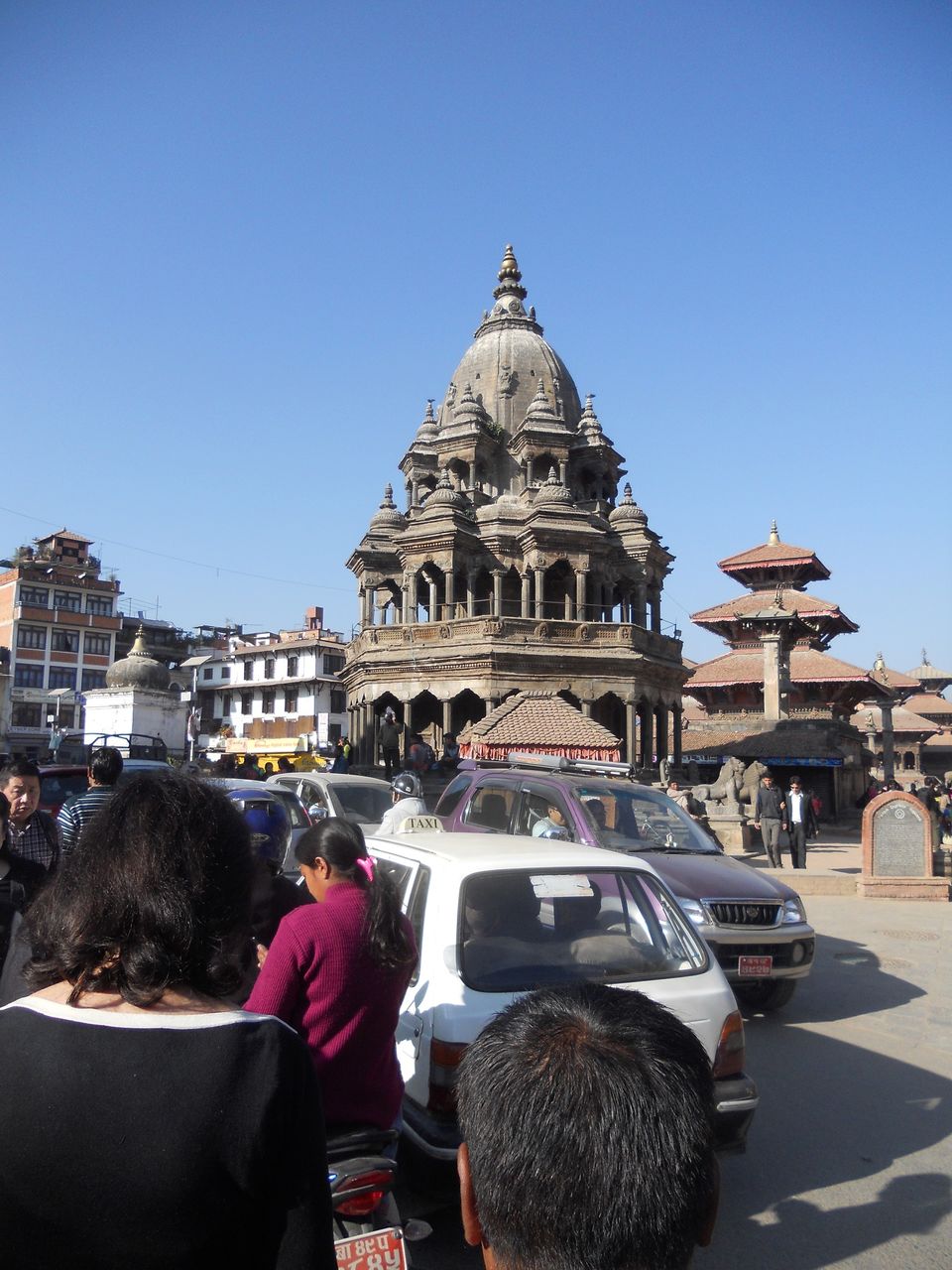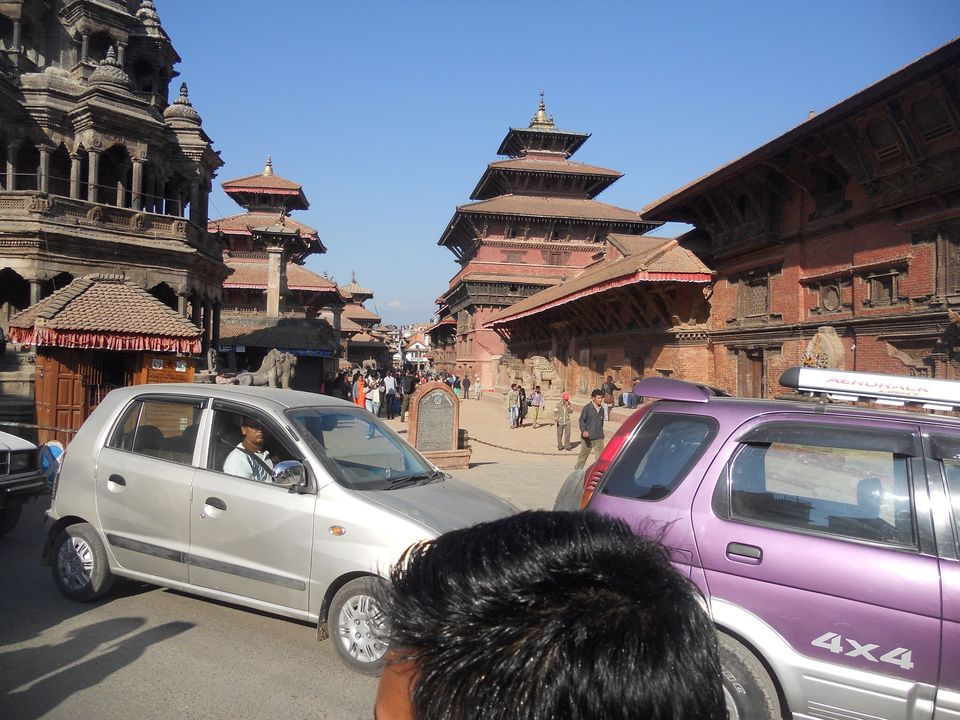 From there, we left and walked for long. We didn't know the place. We knew nothing. We just roamed around and continued. We asked several people on the way. We asked the kids, the working women, the elders and everyone we could see. And crossed so many places that we didn't even know what there name was. It started to get darker and we were afraid. We were lost. We had no phone. We had no GPS, no navigation. And less money. We kept on walking. Finally, we entered the city. There was a stadium where Mohit Chauhan was to perform the next morning. We stood there and watched the preparation from outside. Some bikers came and approached us for ticket in black. From there, we left and walked to our direction. We were kind of scared as there were many biker gangs on the road. We were even approached by sex workers. It was around ten I guess when we saw a place familiar. And then we took a breath of relief. We followed the directions given by a military person and reached our place safely.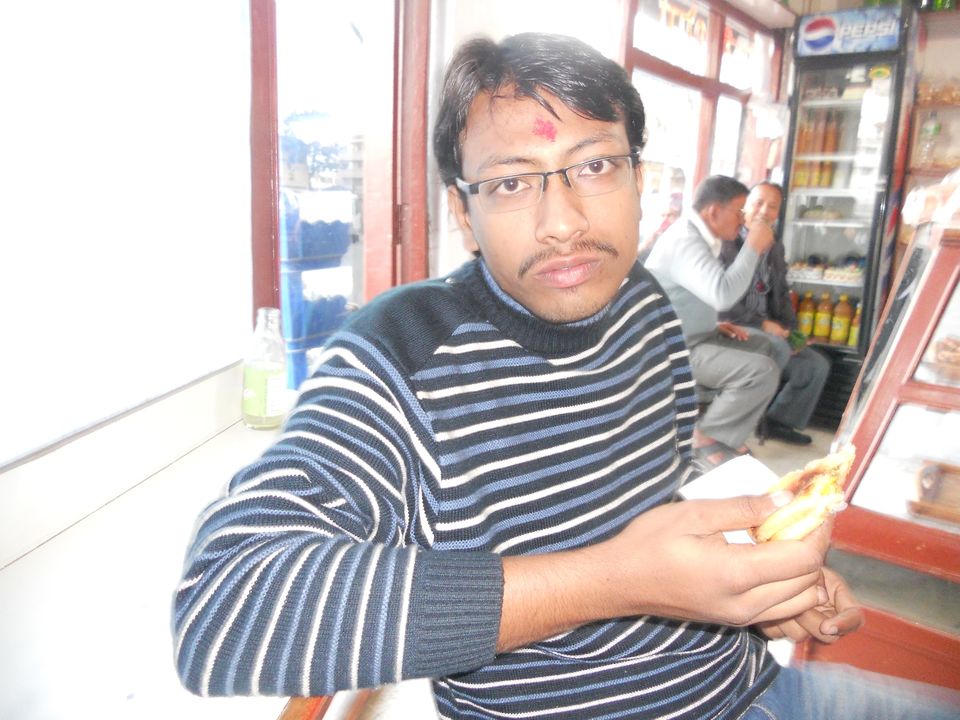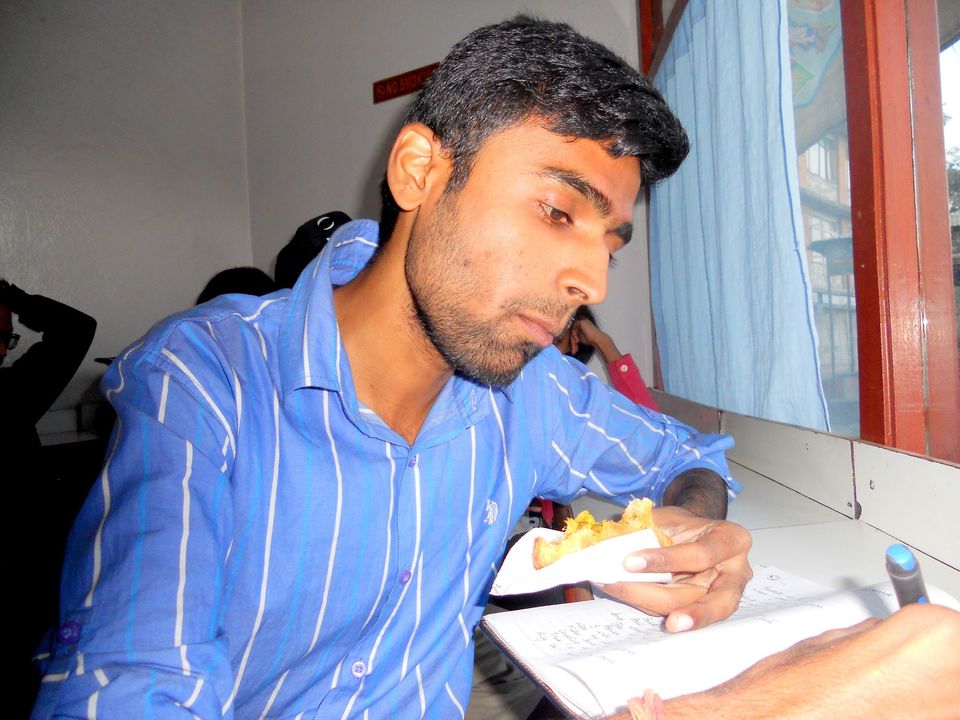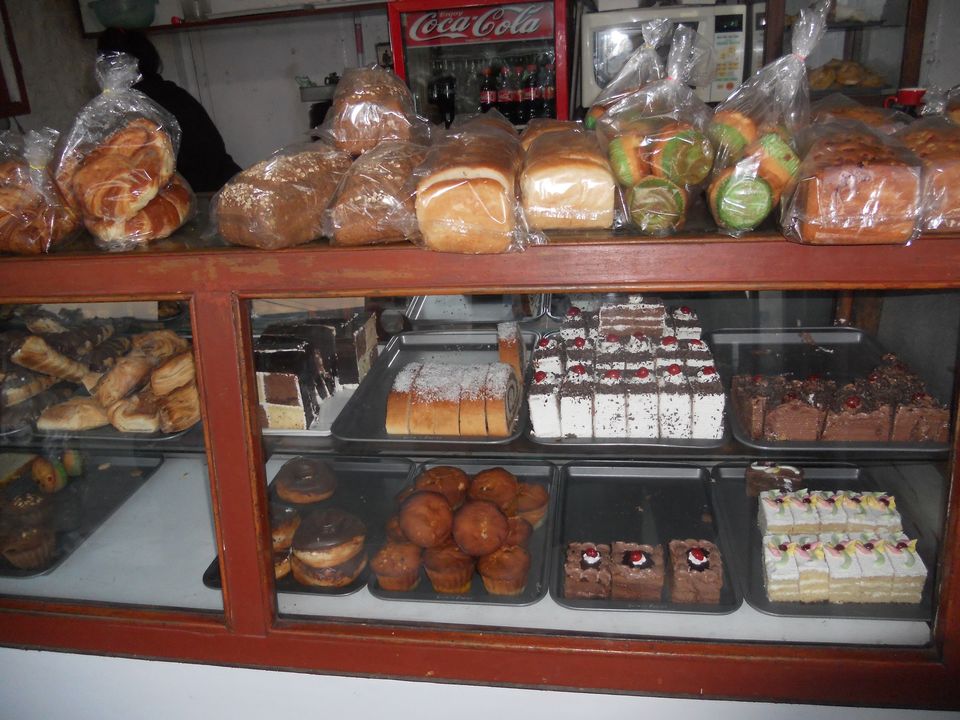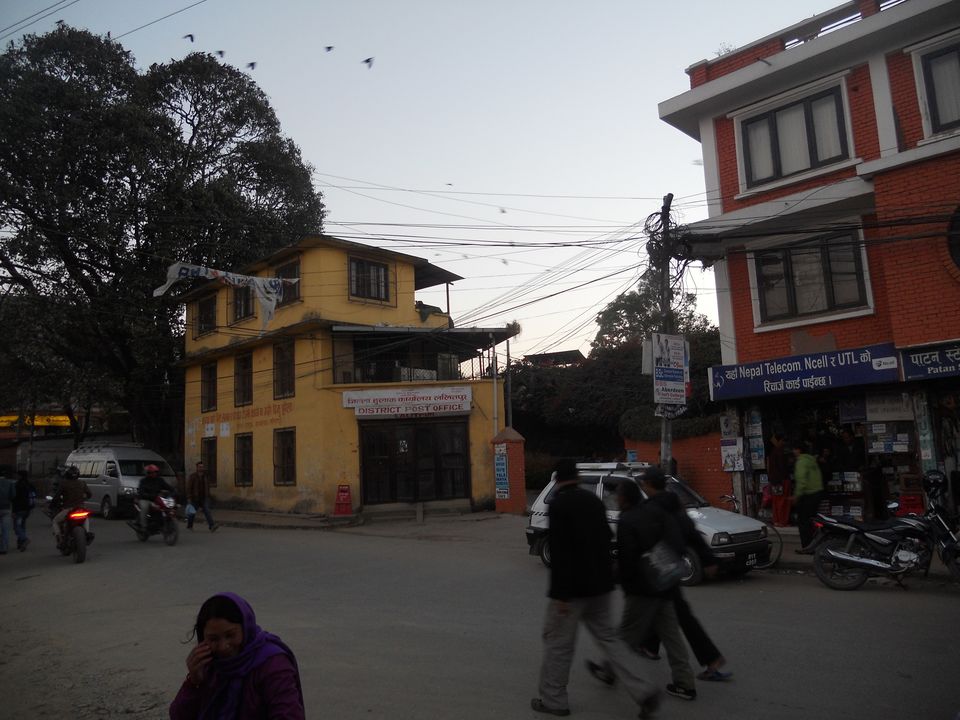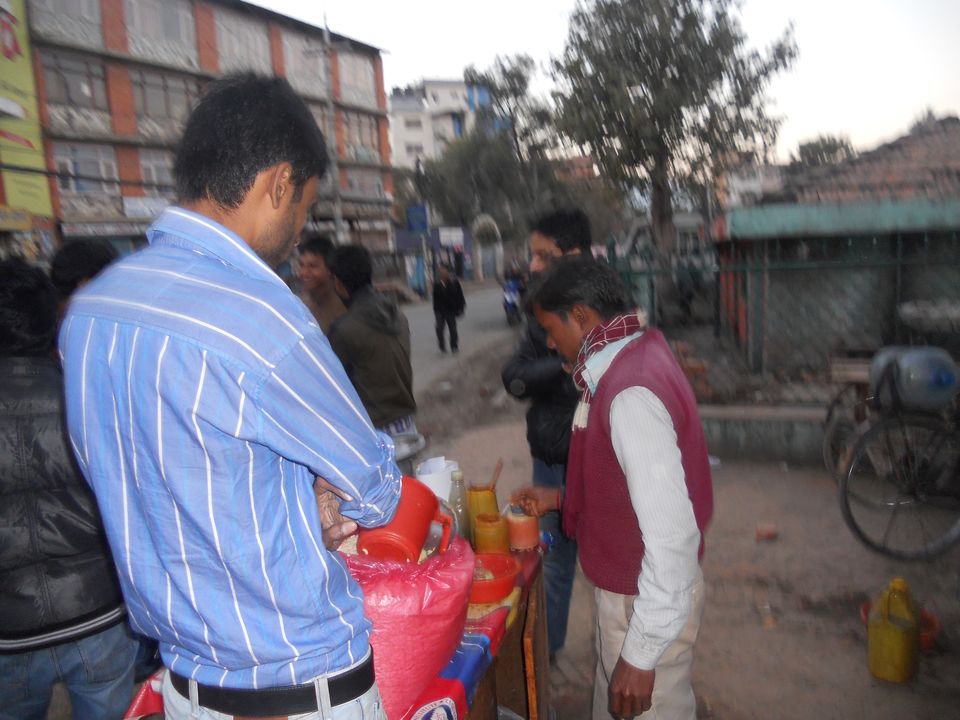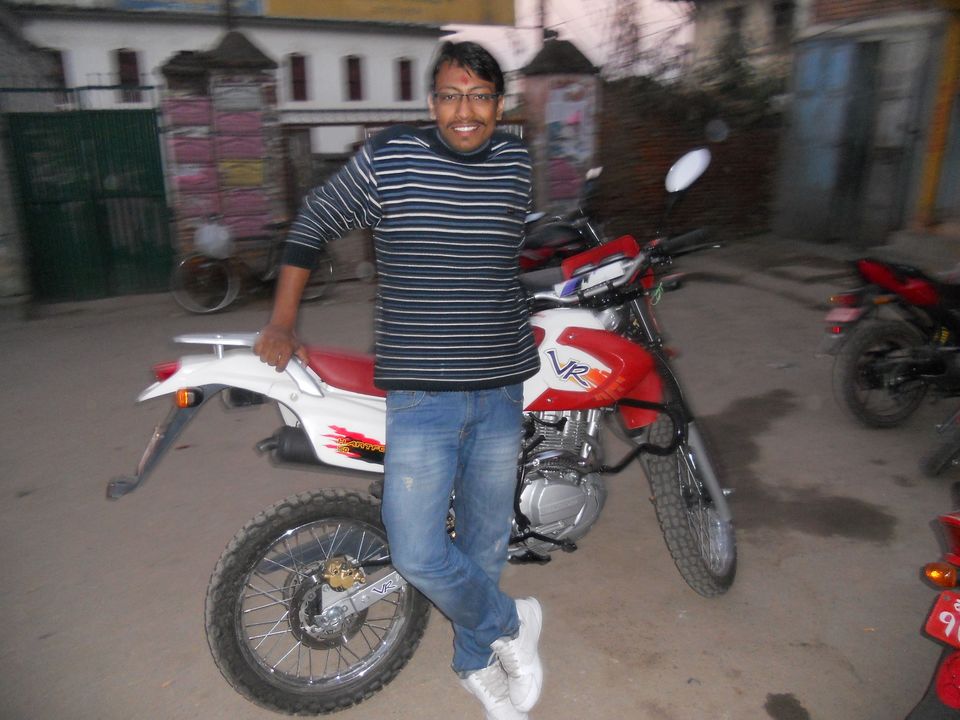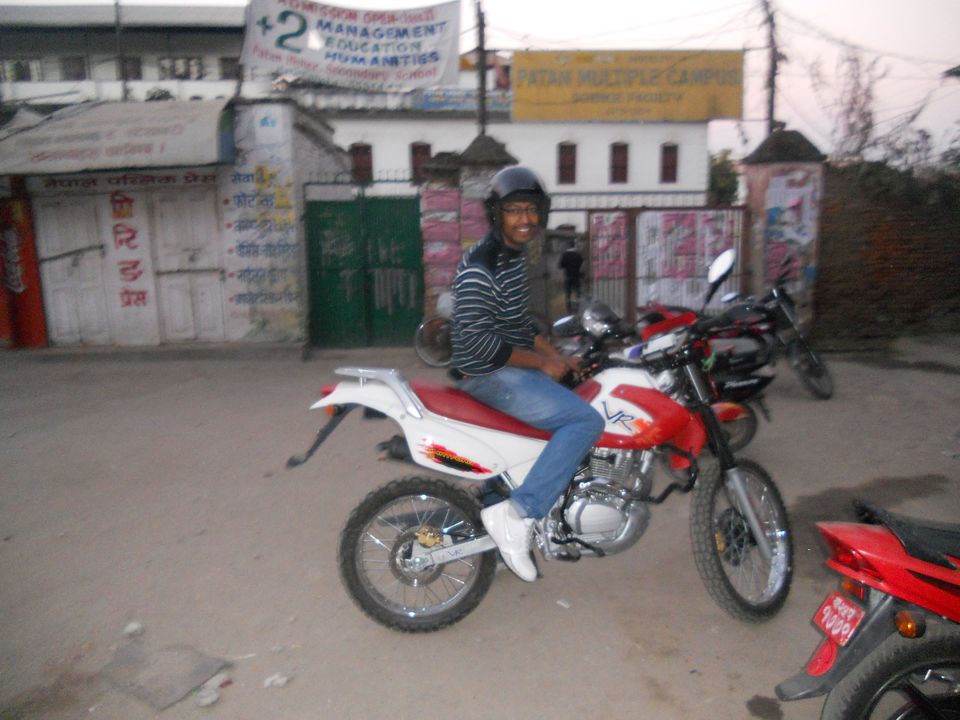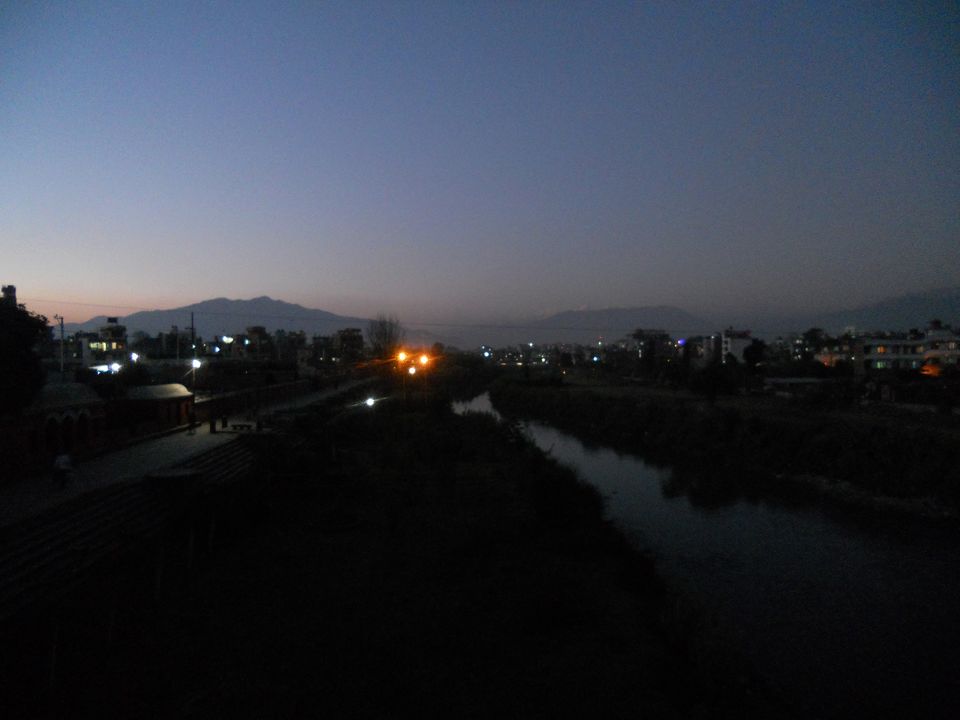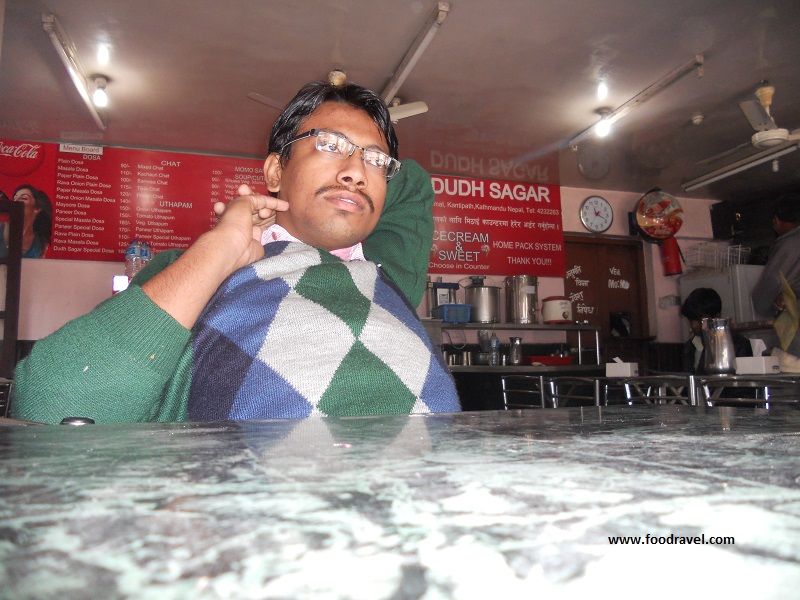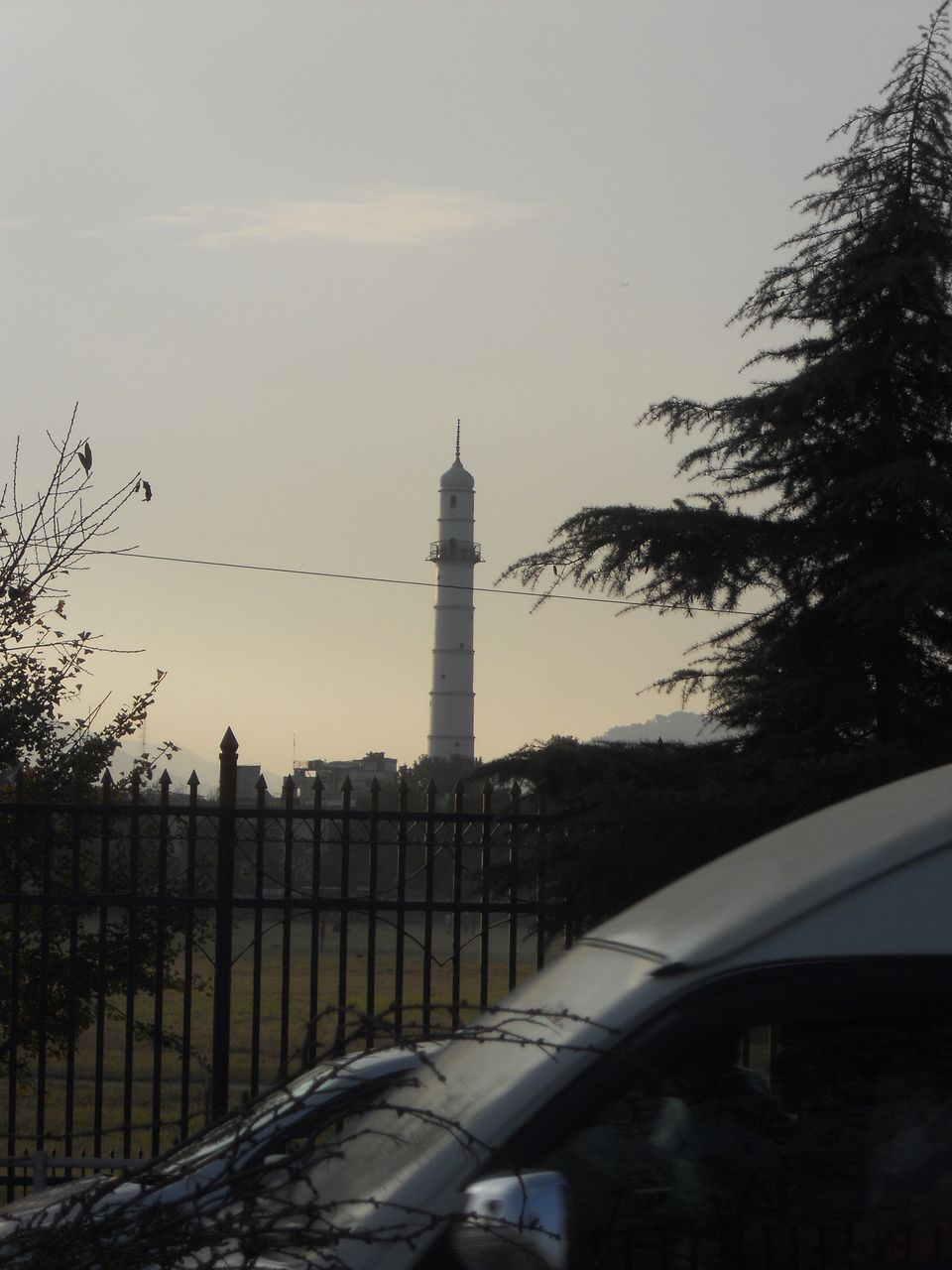 When we entered our guesthosue, we were little concerned as we didn't tell anyone and were out for whole the day. But when we reached, they were in party mood. There was a big barbecue grill and they were grilling pork. I just stayed there for a while and went to sleep. We were several boys there and all of us had divided our work. It was I and Dinesh only who had nothing to do while others were to do like dishing, cooking, cleaning etc. So, somehow one of our guys from Delhi, David (changed name) got crossed with a Korean brother for something. They had a huge argument and the matter reached to the pastor. David was so angry that he wanted to leave the very night. I made him understand and we all Delhi guys agreed that we would leave the next morning.
So, the next morning, after breakfast, I went to the pastor and said sorry whatever David had done and we left. We came on road with nowhere to go. So, there was a military stadium where we placed our luggage and sat. David had his friend in Kathmandu who used to study with him in Darjeeling. He called him and he came. He found us a hotel and we went there. We tried couple of more hotels but it didn't work out. Finally, we hired too rooms at Hotel Mountain View Hotel in Thamel.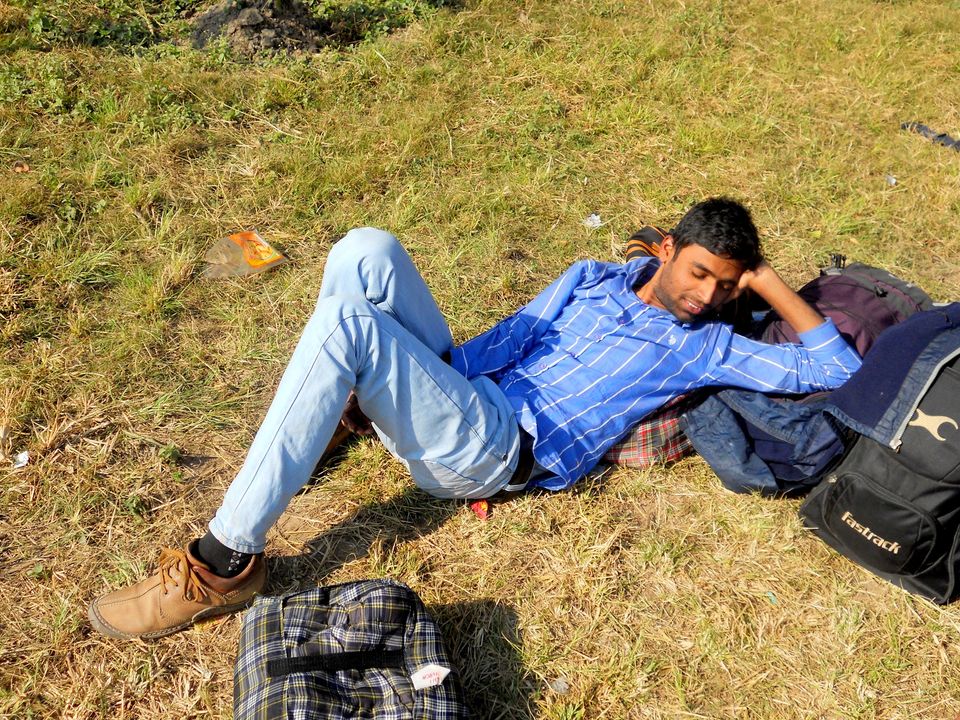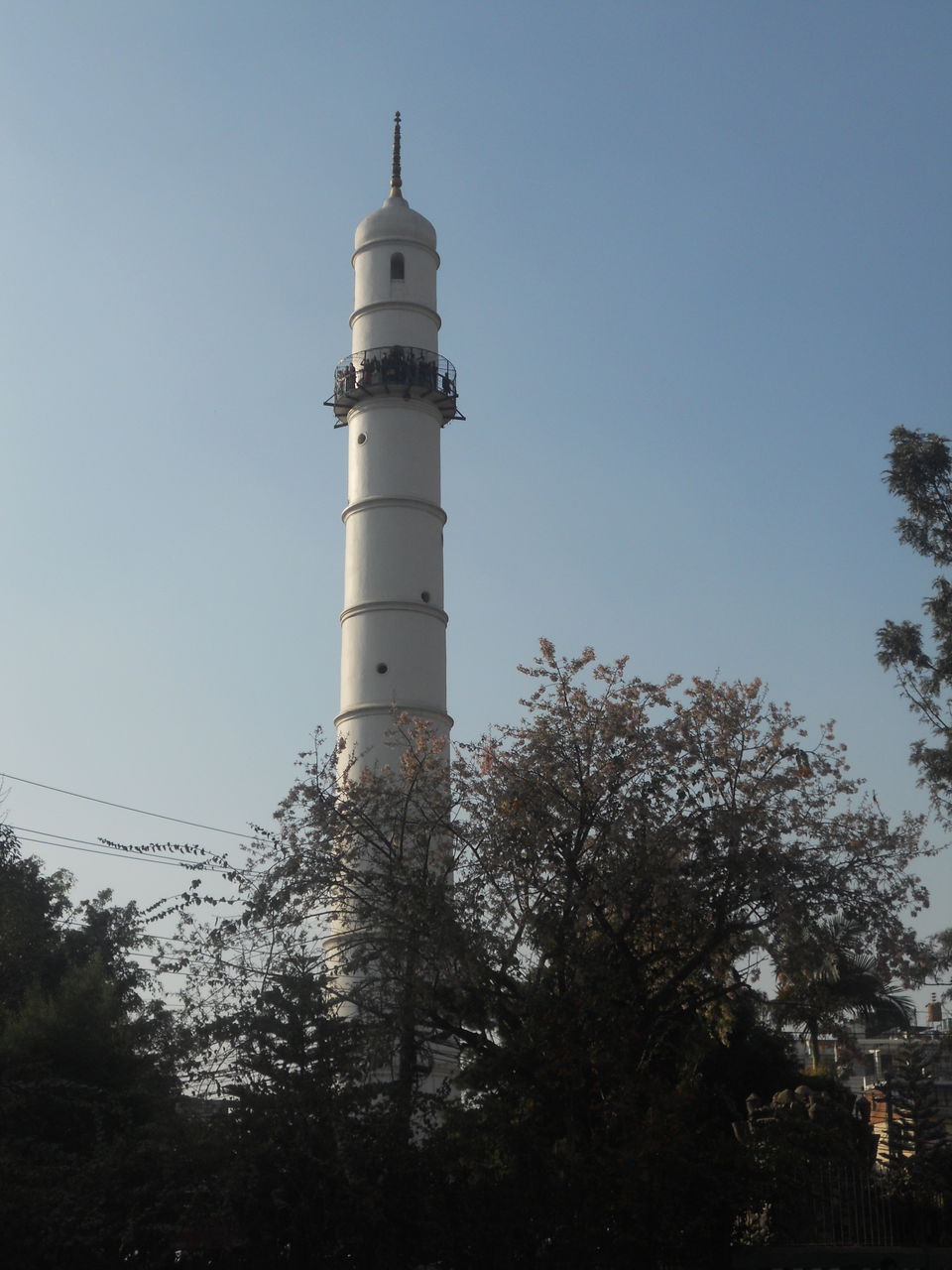 Now, we were free to move and roam anywhere. We had no fear of anyone there. Thus, we roamed in the market a lot. I called at my office for some money. But the receptionist didn't receive my call to see some different number flashing on her phone. I called my mom and she sent some money.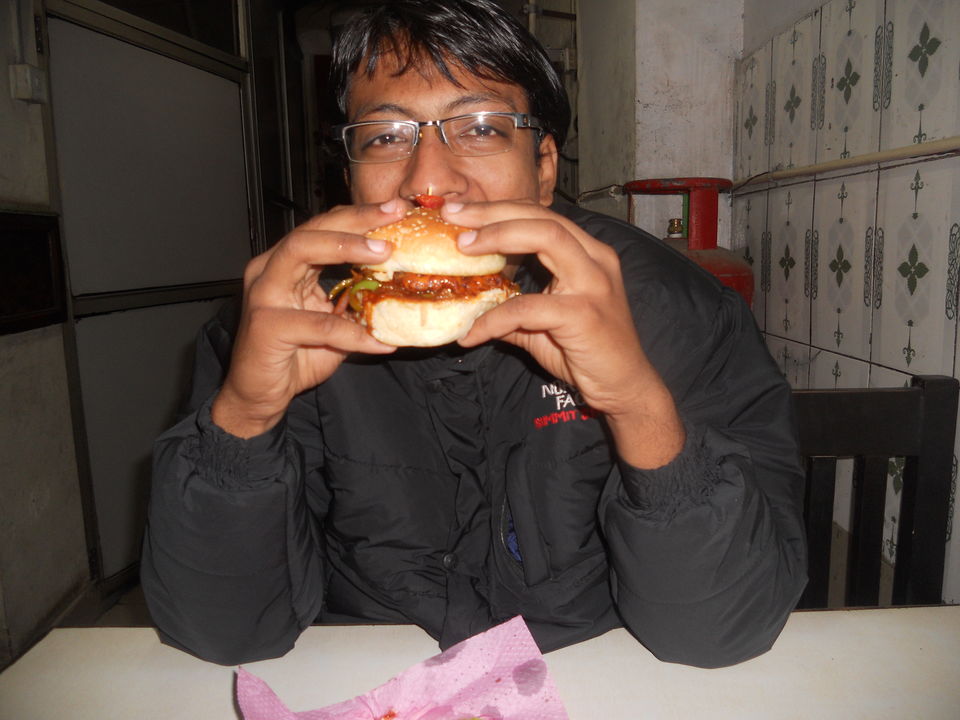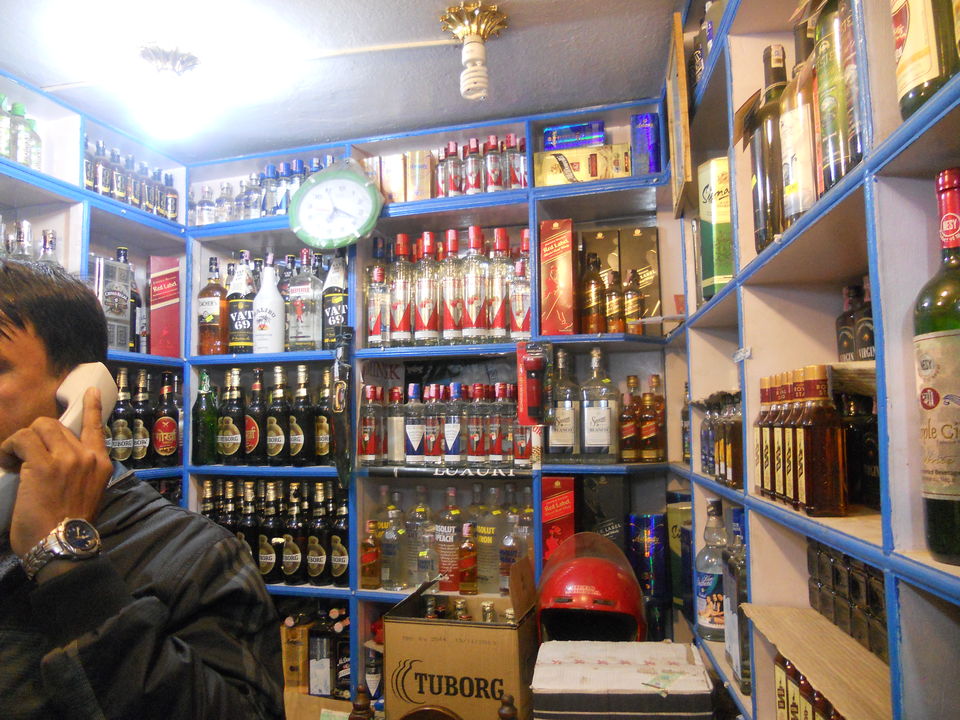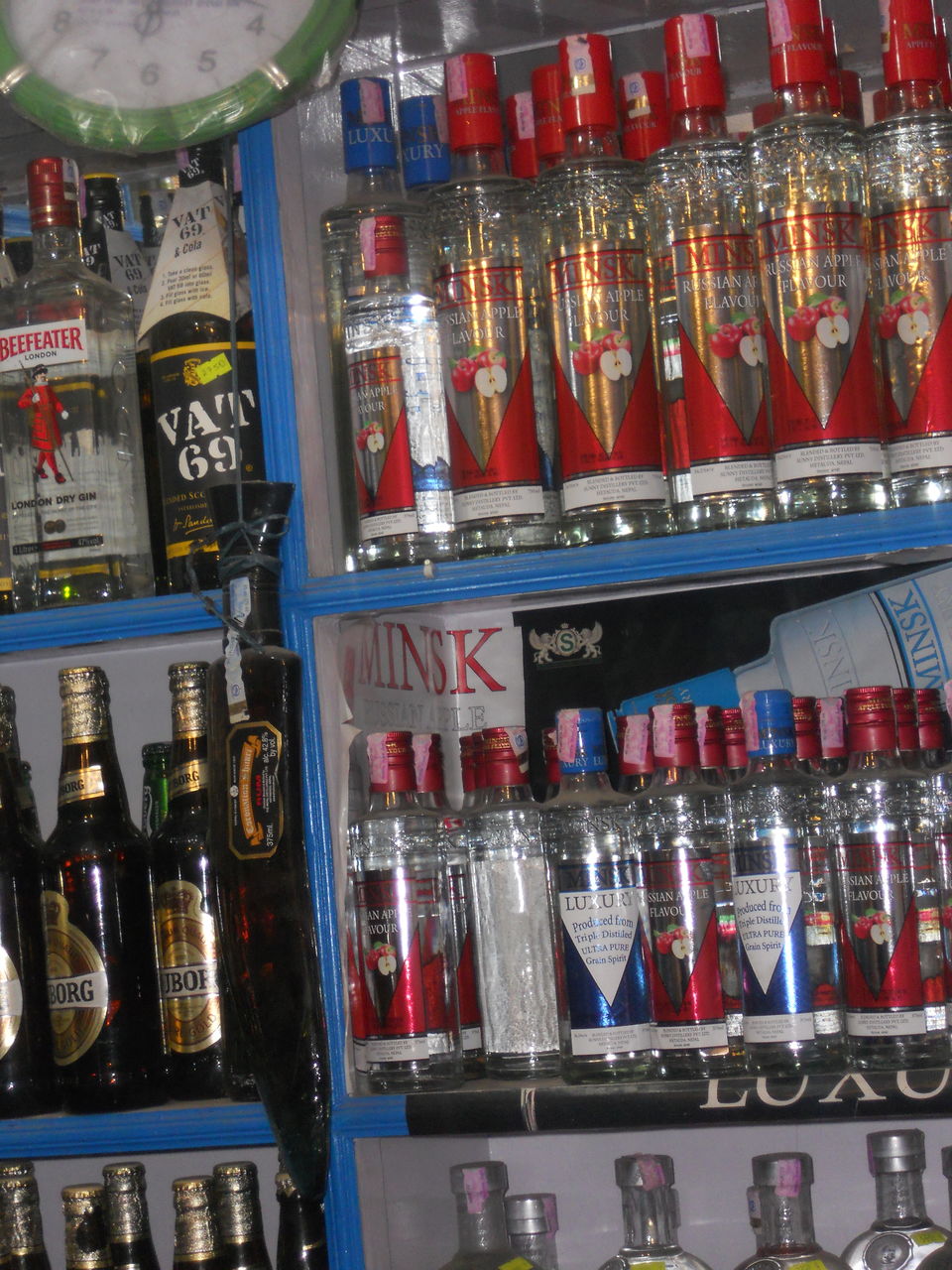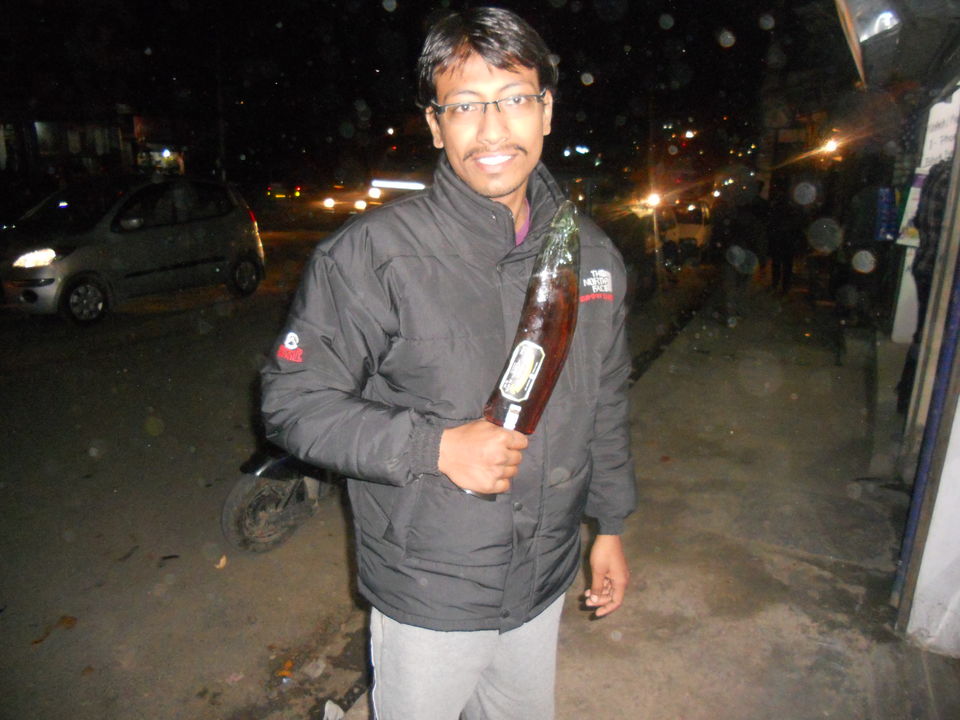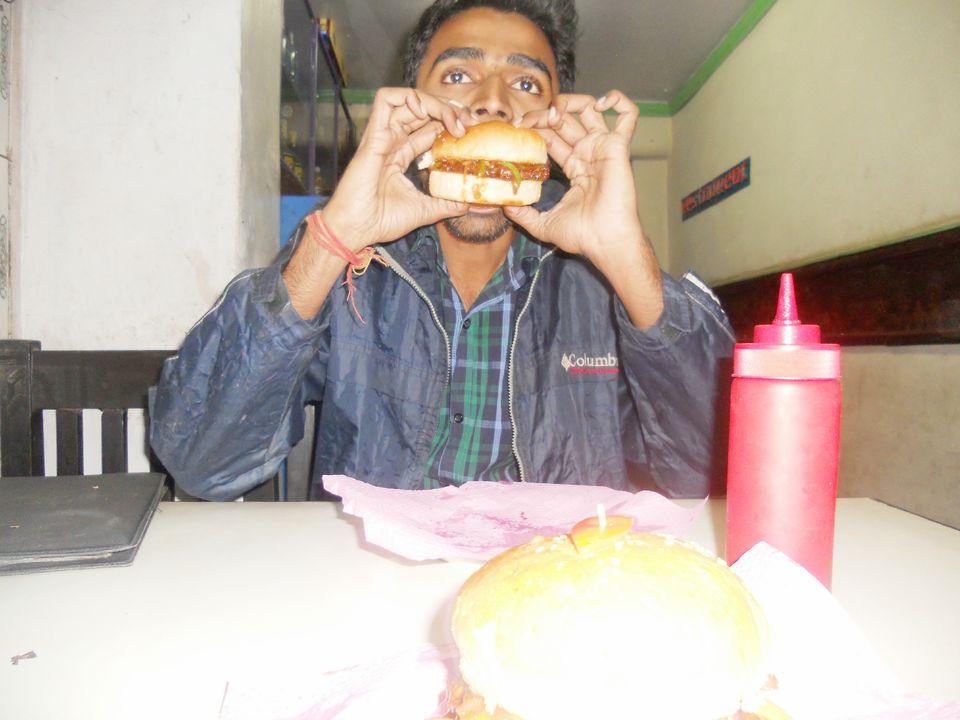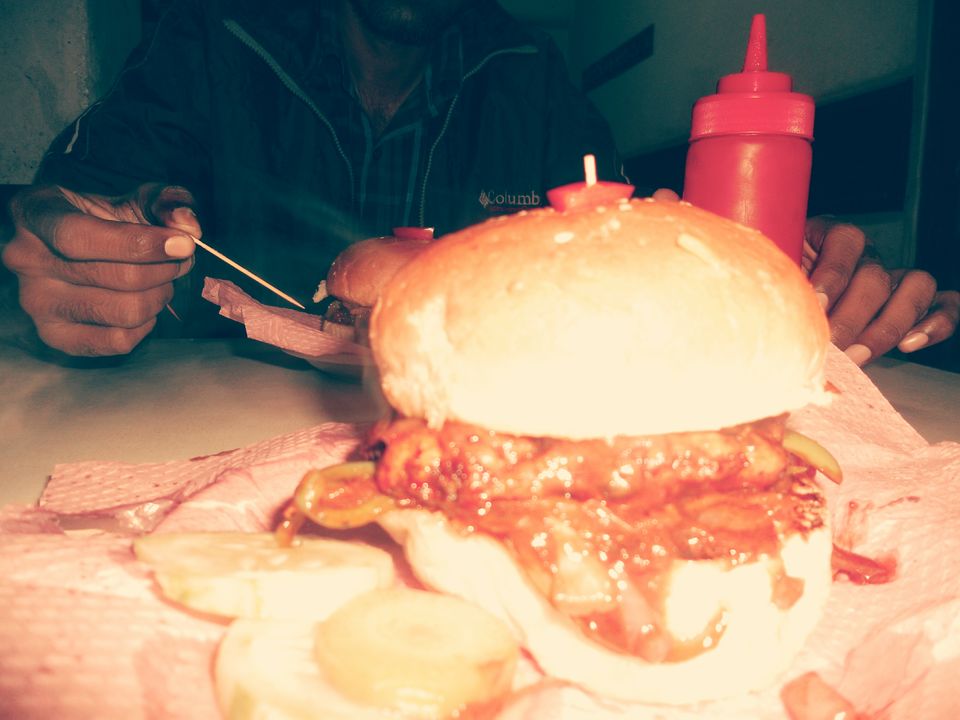 We roamed a lot in the market. We did some shopping. We bought things for home. I bought a jacket for my mom, a sweater for my sister and a jacket for my brother and for my father whereas others too bought the same things. For two days we stayed in that hotel and we were totally running out of money as David and Stephen had no money in their pocket, they had already spent all they had. So, I and Dinesh adopted them and managed their expenses for everything. For two days, we enjoyed a lot. That was the last time I got clean shaved and after that I didn't do clean shaving, I just trim. I had this thing in mind that next time we would come back to Kathmandu and then I would get clean shaved. But its been years, this didn't work out.
Back to Delhi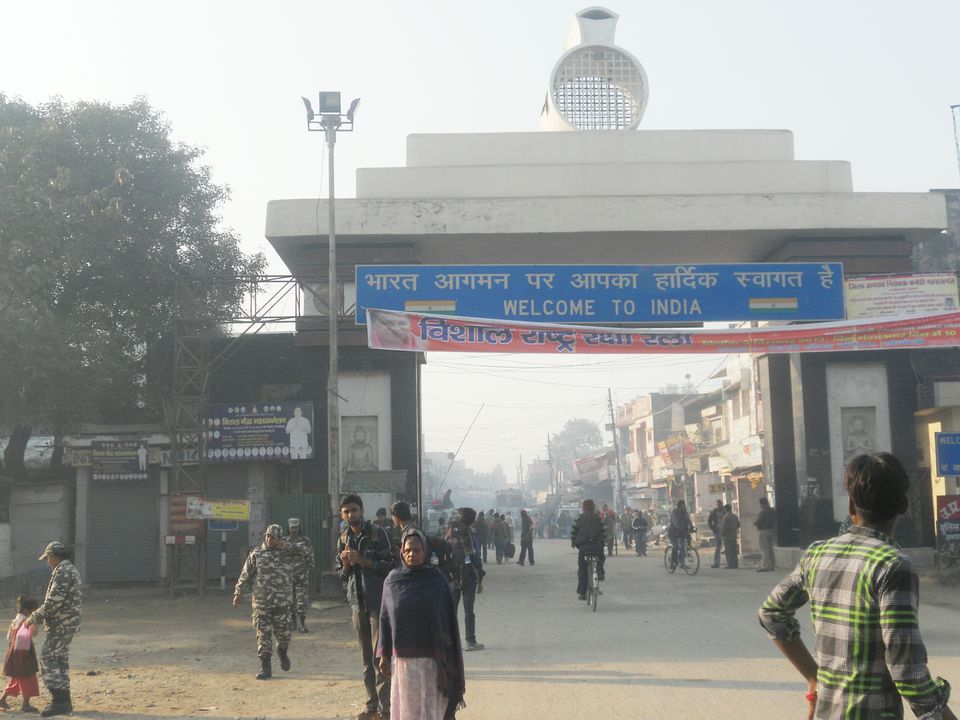 We spoke with the hotel owner and inquired about the buses. He asked to talk to a tour agent he knew. We went there and asked for the bus to border. So, we made the deal and bought the ticket. The bus was in the evening. We packed and checked out. We reached the place from where we were taken to the bus stop. The bus was damn crowded and there was hardly some space to breath. After reaching the border, we took another UP bus to reach Gorakhpur. And this time, we had no cash. So, we requested that conductor and told him that we were out of cash. And he agreed that he would stop at some ATM on the way so that we could get cash. And the plan worked. The bus was stopped on several ATMs on the way and we got cash. In the morning, we reached Gorakhpur. From there, we took the bus to Delhi.
This journey was entirely unplanned and nothing was certain. It was full of excitement, exploration and adventure. This was the best journey of my life so far.
Frequent Searches Leading To This Page:-
Unplanned Journey to Nepal, how to go nepal by own car, delhi to sunauli border distance, nepal travel blog from india