As a resident of Nainital, I have had ample opportunities to explore towns across Uttarakhand. While several places have managed to stun me with their beauty, one place that never caught my fancy is Almora. To me, this erstwhile cultural capital of Uttarakhand always seemed like an overpopulated town that was dirty and cramped. However, last winter, an unplanned stay at Deodar Homestay completely changed my perception of the town.
A little haven called Deodar Homestay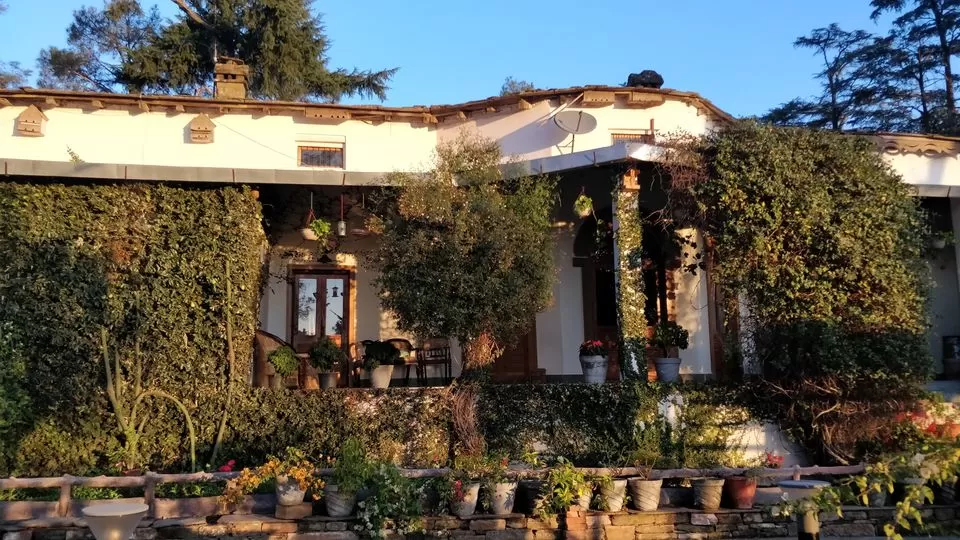 Situated in the cantonment area, Deodar Homestay is far away from the chaos of Almora. The location is pristine and secluded and offers a 180-degree view of the Himalayas.
As my cab made its way through serpentine roads and entered a palatial gate, I came face to face with the magnificent heritage building. Deodar Homestay is comfortably tucked amidst tall deodar and pine trees. It was enveloped in beautiful creepers and looked elegant as well as rustic. I could spot two golden retrievers running happily towards me and at that moment, I knew I had made the right choice.
The homestay's friendly staff led me to the other side of the property and I was left in awe of the well-manicured courtyard. The courtyard has a swing and a glasshouse that is perfect for whiling away time on a sunny winter morning. There was even a small pond where a few ducks were quacking around playfully.
Accompanied by singing cicadas and the fading chirping of birds, I sipped on a hot cup of tea and watched the blazing sun go down.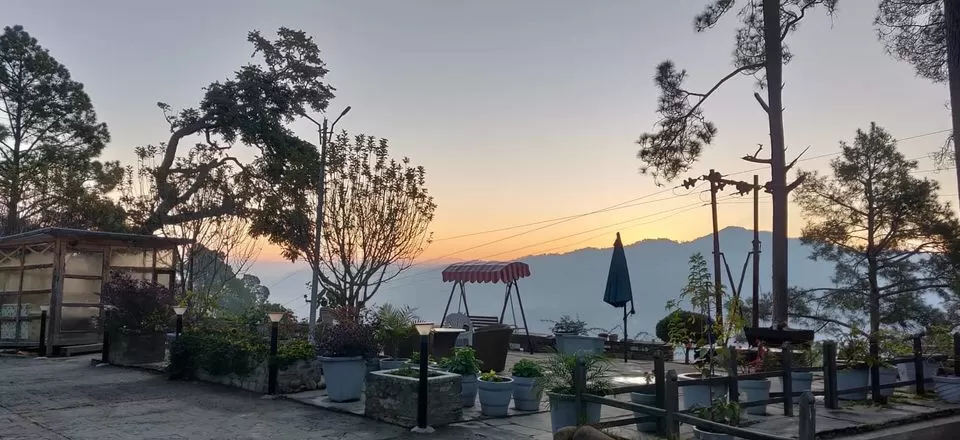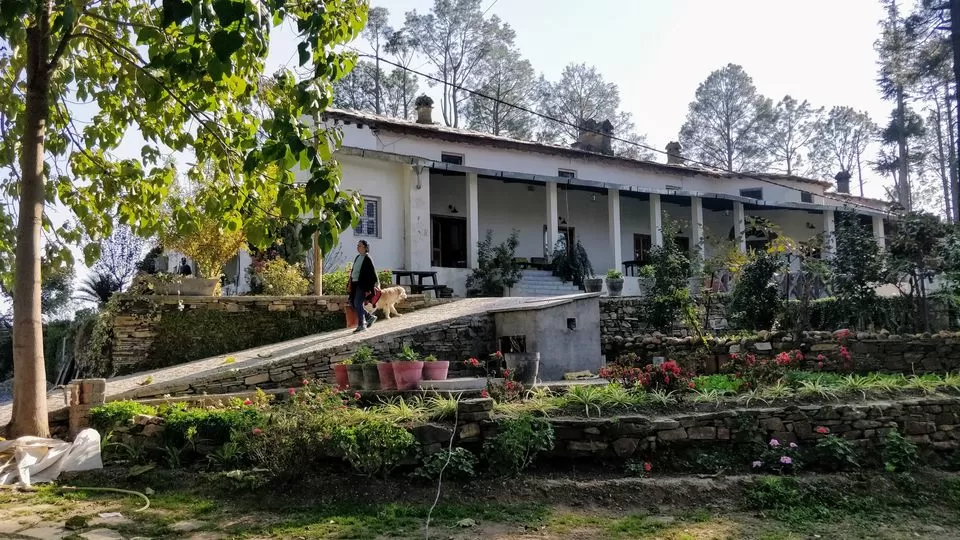 As I watched dusk turn into a dark night, it became freezing cold. I was compelled to retire to my room. My first impression of the homestay as it appeared from the inside, was of complete admiration. The property is called a homestay but it is no less than a five-star boutique resort.
The interiors were tastefully done up; modern art enlivened all corners, and a gorgeous German fireplace added to Deodar's homely warmth. I was still recovering from all that beauty when I entered my spacious room. With its high ceiling, wooden flooring and luxurious interiors, my room was the perfect amalgamation of old-world charm and modernity. There was a fireplace in my room. I couldn't wait to be tucked in cosily and read a book by its light. My room opened into a verandah that offered a beautiful view of the mountains. Minute details have been taken care of at Deodar, to ensure that you feel the power of Himalayas every single minute of your stay.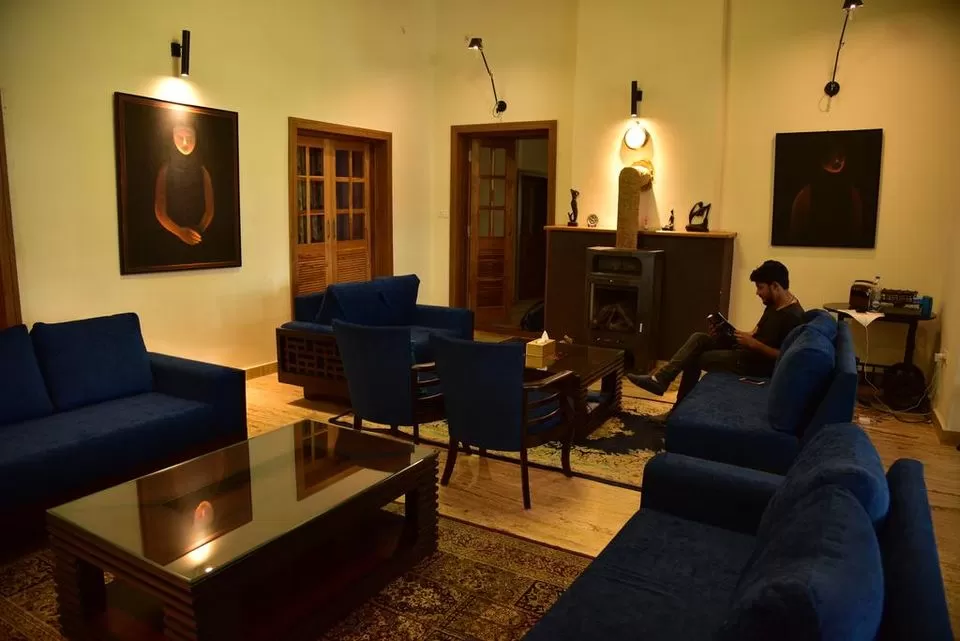 A room at Deodar Homestay will cost you between Rs 5000 - Rs 7000, inclusive of breakfast.
Why you must go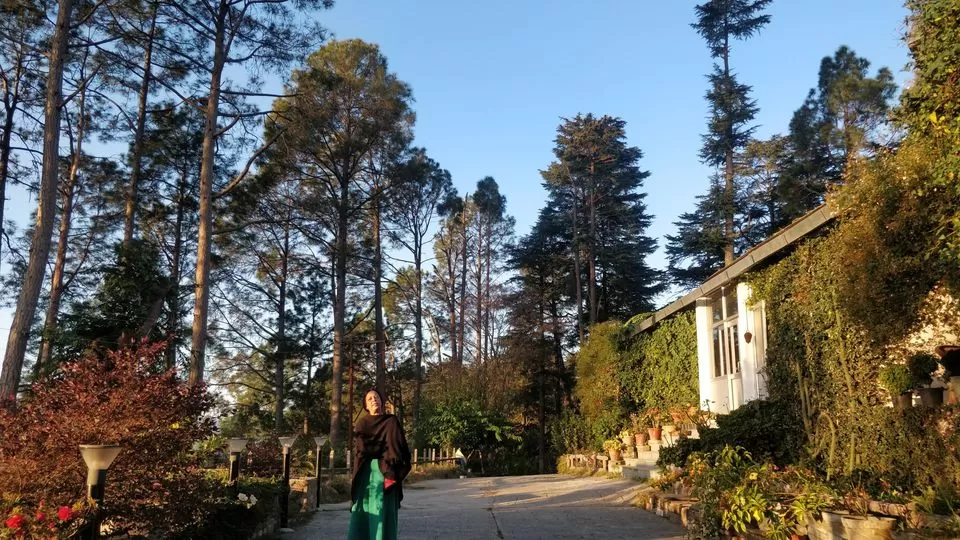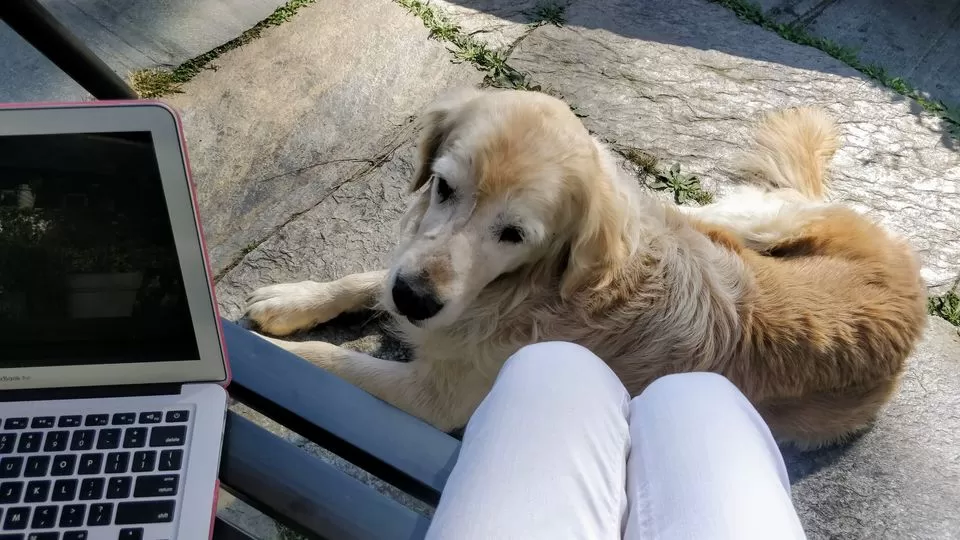 April has begun and summer is already in full throttle, so I guarantee that you will soon be looking for a snug escape into the mountains. Almora is only an overnight train journey away from Delhi. The property is secluded, luxurious and will definitely offer you the retreat you seek! More than the ambience, it is the hospitality of everyone at Deodar that will make your experience even more special. After visiting Deodar alone, I returned with my family simply because I wanted them to experience this magical place.
Food:
The food at Deodar was a highlight for me! I saw their blooming kitchen garden where numerous vegetables including lai (an iron-rich green vegetable that is typical to Kumaon) were growing. Knowing that the ingredients were organic made the experience even better. During the course of my stay, the head chef at Deodar, Chef Rajat, served me delicious, freshly cooked pasta, soup, the best butter chicken I have ever had and a scrumptious thaali of Kumaoni food (lai, chudkani dal, raita and dupke, a potato dish). If you're visiting the homestay, you don't need to head out for meals because the best food in Almora is served right here!
Around the property
Hike and watch the Himalayas change colour
The area around Deodar is pristine and untouched, so can you go for an aimless hike around the property. Witness snow-clad Himalayas or a magical sunset–the best ways to spend an evening in the mountains.
Visit Kasardevi for a day trip
Located 18 km away from Almora, Kasardevi is an erstwhile hippie town. It is a hidden gem that many don't know about. The town is located around a ridge and offers stunning views of the Himalayas during winter. You can take a day trip to Kasardevi; the town is also known for its magical powers.
Take a walk around Almora Market
This old market is a must-visit for a peep into Kumaoni life. While in the market, don't forget to try the famous chocolate mithai and delicious bal mithai, specialties that you must try.
How to reach
Rail: The most common and widely used mode to reach Almora is by train. The closest station is Kathgodam, situated about two hours away. Once at the station, you can hire easily-available cabs to Almora.
Air: The closest airport to Almora is in Pantnagar, located 116 km (3.5 hours away). From there, you can hail a cab to Almora.
Road: The road trip from Delhi-Almora takes about eight hours. Follow the route: Delhi – Hapur – Gajraula – Moradabad – Rampur – Bajpur – Bhowali – Almora.
Deodar Homestay has become a personal favourite and I often head to the property whenever life in Delhi gets tiresome. Book a stay at Deodar, I am sure you will love it just as much as I did.
Stayed in a property that made your vacation memorable? You too can write about it on Tripoto here.
Get travel inspiration from us daily! Save our number and send a Whatsapp message on 9599147110 to begin!