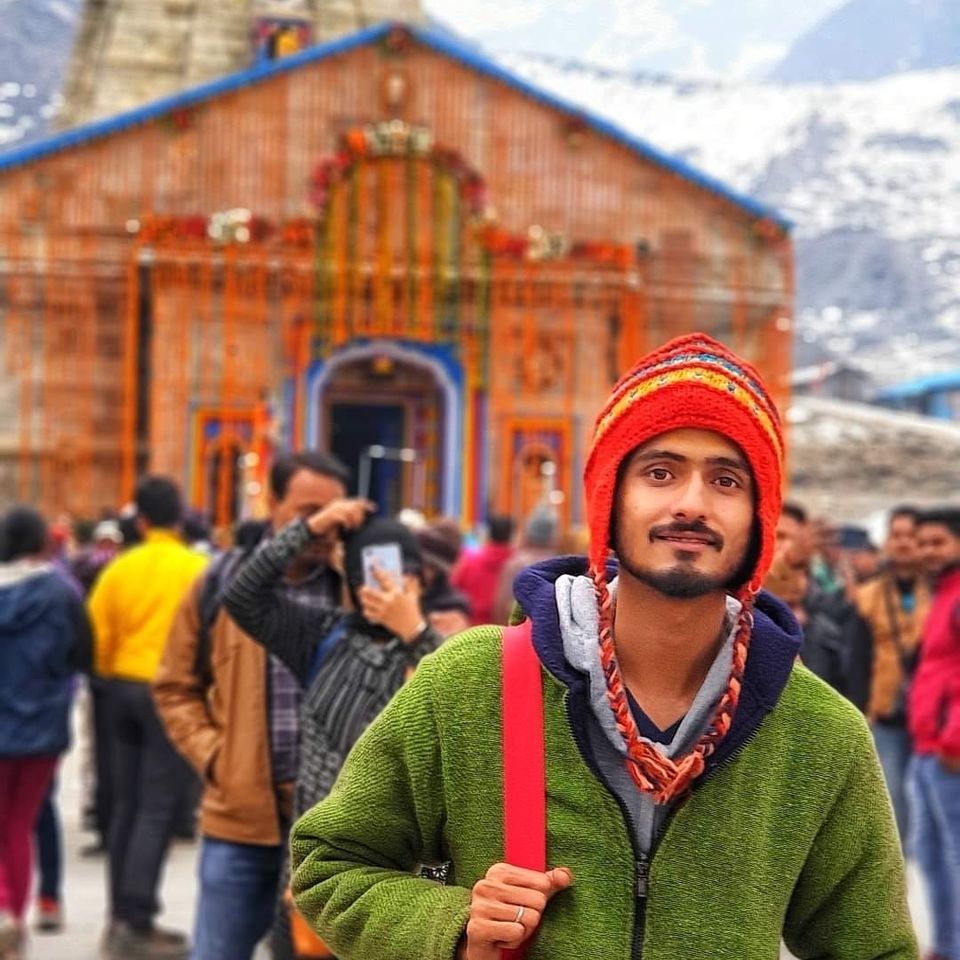 When there is less money in the pocket and no particular destination in the mind, then it's always better to head towards the Himalayas. To spend few peaceful days in the Himalayas, you neither need a particular destination nor much money. I left my home with all these thoughts on the first day of yatra 8th may 2019.
I Reached ISBT after completing my office around 9.30 but when I reached at ISBT I came to know that the last bus to sonprayag has already left and next bus is next day, so without wasting any time I booked private bus till rishikesh which left around 11pm from delhi and I was in rishikesh around 5 am in the morning.
Once you reach rishikesh or haridwar you have two options in hand.
1st is to book or hire taxi which will take around 7-8 hours to reach sonprayag
2nd is to take local bus which take more time .
I took the first option as I found some fellow members going on the same route. The taxi rental till sonprayag was INR 5000 but as we were 10 so it got divided into 10 so 500 per person from rishikesh to sonprayag.
We reached sonprayag around 4 in the evening and as it was too late to start the yatra so I decided to stay at sonprayag. Rooms and dharamshalas are available and costing is different.I got room for INR1000 and as we were 3 so it got divided. Get your registration done for the yatra as it is compulsary and take 10 to 15 mins to complete the process. If you don't want to carry your bags then one can leave bags at cloak rooms available both at sonprayag and gaurikund.
Trek starts from gaurikund which is 5 kms from sonprayag and is the last motorable road.
From sonprayag to gaurikund one can easily get taxi from sonprayag for INR 20 .
We started out trek around 6 in the morning from gaurikund
While trekking to the Kedarnath shrine, you are supposed to cross the different checkpoints by a particular time to continue further on the trekking route. Depending on the crowd on the route, this time limit may be relaxed upto 20-30 minutes.
The trekking route is approx 16 kms long from Gaurikund to Kedarnath Temple. The route is covered by few stops where you can get a decent accommodation as well as the foods. Running drinking water is also available through the pipelines all along the way. The route is completely changed and renovated, emergency measures are there in place, a large settlement has been swept away, a new settlement is popping out, a lot has been changed between Gaurikund and Kedarnath.
Junglechatti: 4 kms from Gaurikund.
Bheembali: 6 kms from Gaurikund.
Rambara: 7 kms from Gaurikund.
Lincholi: 11 kms from Gaurikund.
Kedarnath: 16 kms from Gaurikund.
The Mandakini River appears calm and narrow near the Kedar Dham. A proper bathing ghat with steps has been constructed on a bank of the river. After crossing the bridge over Mandakini, I entered in the main street of Kedarnath Dham.
After offering my prayers at the temple of Kedarnath, I walked behind to look at the big boulder, the saviour of the main shrine. That big boulder is very sacred now and pilgrims started praying here also.
After spending nearly two hours near the temple, I commenced the return journey to Gaurikund. The beautiful landscapes of the journey route were already captured by the camera, so no specific thought was there in the mind. Many people on the upward journey was more interested to know about the remaining distance, so the only task pending with me was to give them a little bit of courage and inform them about the remaining distance.
Food: Food is available at every GMVN facility at the reasonable price. On the trek route, many shops are there to get the food items.
Water: Water supply is available on the entire route. There are water taps at repetitive distances to get the drinking water.
Internet/Mobile Network: Free wi-fi internet zone is available at Junglechatti, Bheembali, Lincholi and Kedarnath. I was using vodafone and 4g was working fine.
Toilets: The make-shift toilets wrapped by the tents are available at the repetitive distances on the complete trekking route.
This way, I completed an impromptu trip to Kedarnath Dham.