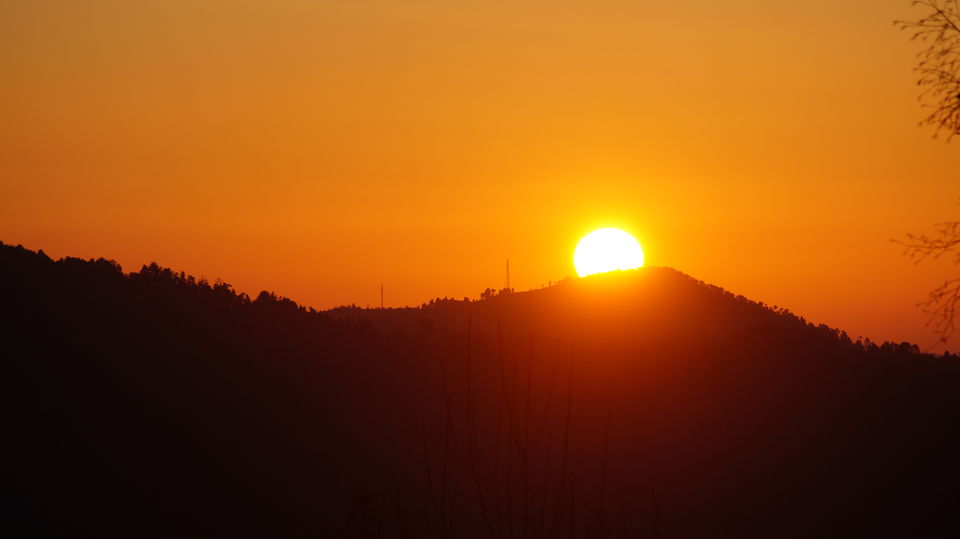 ''Travel opens your heart, broadens your minds, and fills your life with stories to tell''
It's about my college trip,my first adventure trip .Which was held in december 2016 .When we were informed for this trip kumaon safari (MUKTESHWAR,NAINITAAL,JIMCORBET NATIONAL PARK) kumaon regions of UTTRAKHAND .I was very excited & made lot of planning's for this wonderful trip .After discussing the itinerary we were all ready for this trip.We were 14 students 2 teachers & one our tour-operator sir .
DAY 1
On december 24 ,2016 we were all gathered at jaipur junction at the given of 1:30 .After completed some general formalities . We boarded to the train (15013 Ranikhet express ) .
DAY 2
After having lot of fun in train ,ON next morning of 25th of december 2016 at 5:30 am .We reached to our destination (Haldwani -Uttrakhand) . We were all wishing to each -other and to our fellow travelers marry christmas .We were all sat down in the bus & reached to mukteshwar ,Cheacked in into Camp Purple Resort .We were all warmly welcomed by camp officials .It was my first experience of swiss -camp . The location of camp purple resort was extremely beautiful ,sorrounded by apple- orchards & green hills .The camps were pithched in lush green hills ,under the open sky .We got mesmerized to see sun -rise & sun - set from our camp .After having lip-smacking breakfast at camp (pahadi tea,bread-butter hand made apple jam ,cookies ,pan -cakes ,parathas etc ) .We were all ready for task named as ''treasure hunt''.
After completed this task we had another activity named as ''interaction with villagers'' .It was necessary to understand their culture ,living -conditions.The group is divided into group of 3-4 member & we went to meet the villagers with our groups . My group got ''Shanti devi's '' house .WE talked to her & her family & learned their culture ,she prepared kumaoni food for us ( mandwe ki roti,ghot ki daal ,namak,green vegetable,rice etc) .It was such a mouthwatering food for me ,i enjoyed it a lot . After 1: 30 hour we reached to the camp .It was 6:30 pm .I saw the enchanting view of sun set & we were all sat down for bonfire & play a lot of games antakshri.
Mukteshwar is famous for its mukteshwar dham temple (temple of lord shiva),lush green hills,for its apple jam ,for its hospitality ,hostility .
Mukteshwar is also known as the house of peaks ,lots of famous and most beautiful peaks are visible from here like Nanda devi,trishul,nanda kot,nandaghuti,panchachuli etc .
Mukteshwar is covered by dense forest of deodar trees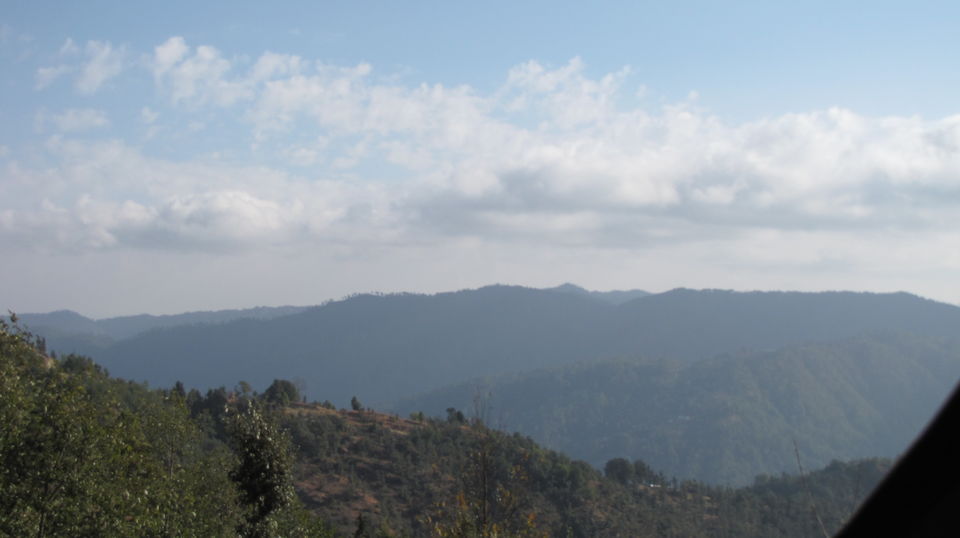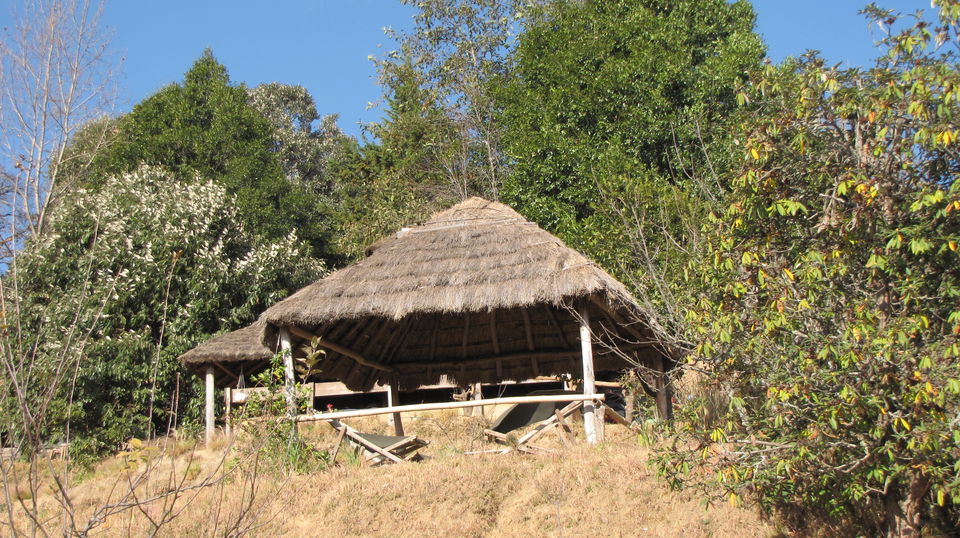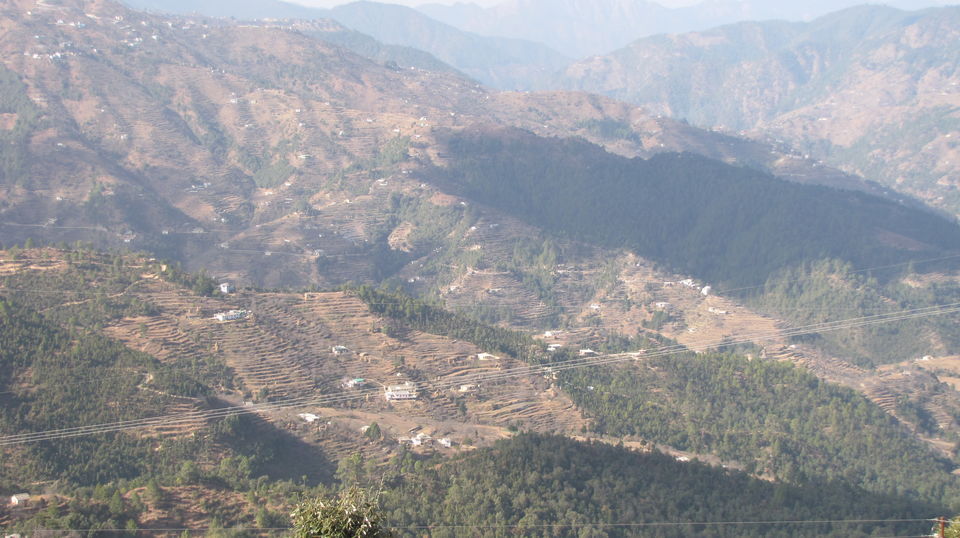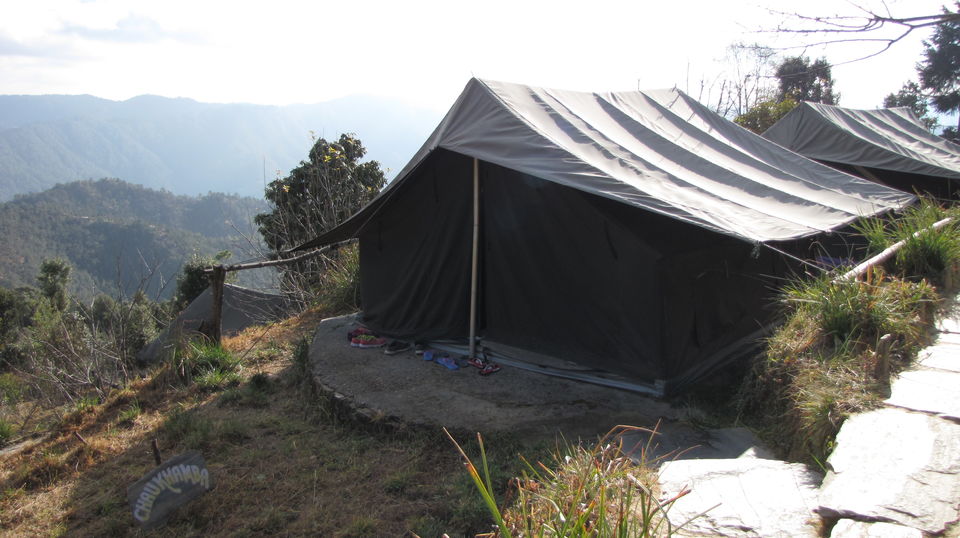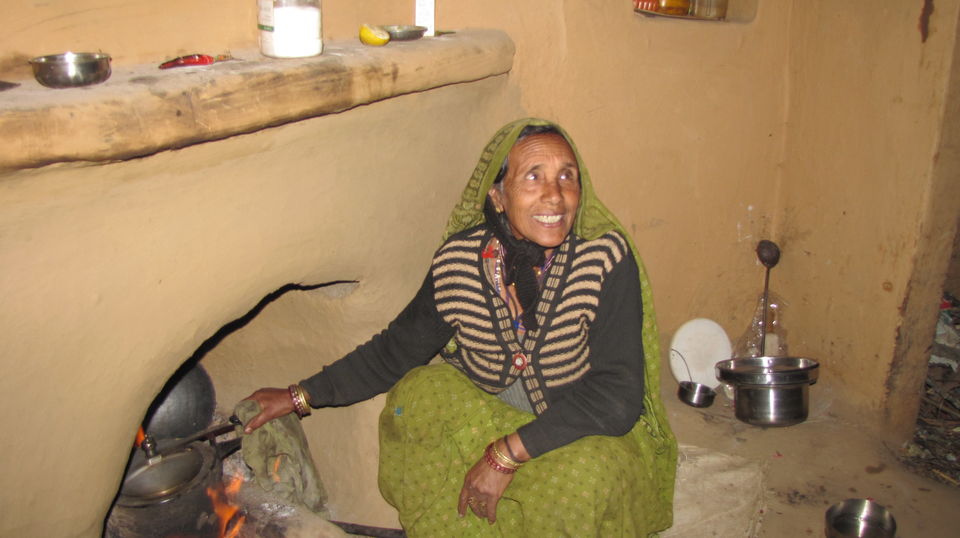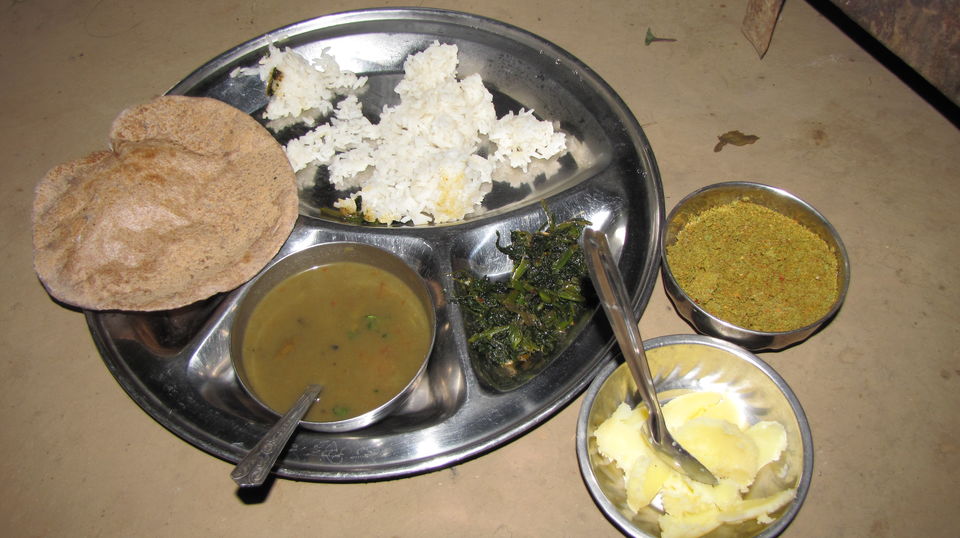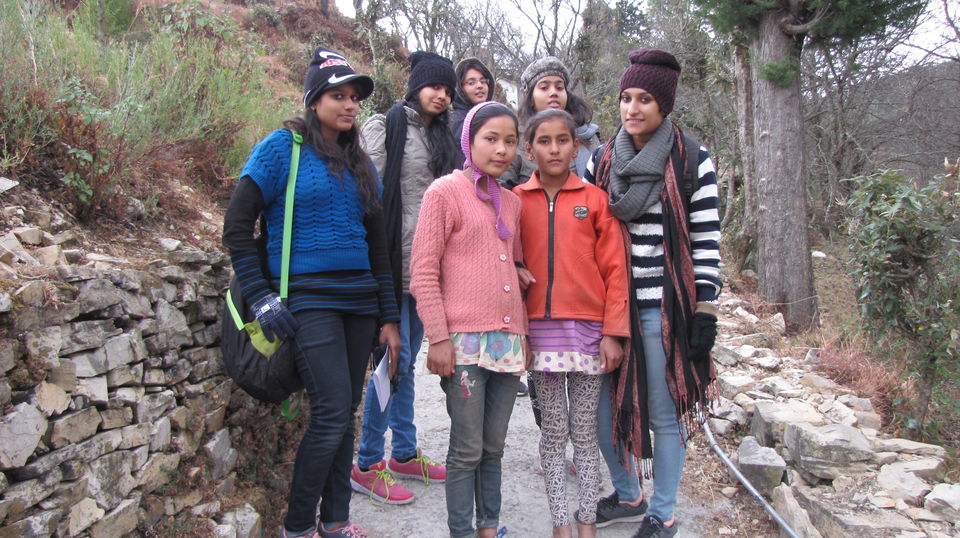 DAY 3
Next day me & my camp fellows got up early in the morning .When i came out from my camp .I saw the morning was very good & refreshing & i said (Good morning start your day with a refreshing smile) .We took some pictures of that wonderful place & i saw snow on the leaves there .It was very freezing cold there ,temperature was -2 degree .We were all got freshen up ,after having mouth watering breakfast (bread,jam ,omelet,pahadi tea,pan-cakes,cookies,parathas) .We were all went for some adventure activities like (rock-climbing,rappelling ,traking ) at rock Chauli ki jali. Then we came back to our camp packed our bags ,took our lunch .Then we boarded into bus and left for nainitaal .On the way we got snow ,we took some pictures in snow .After some hours we reached to the nainitaal .
Nainitaal
We visited to the famous "naina devi temple'' .
Took some pictures of ''naini lake'' .
we did some shopping there ,brought some handmade stuff there like candels .
nainitaal is famous for it's candels,sweets like baal -mithai,jalebis.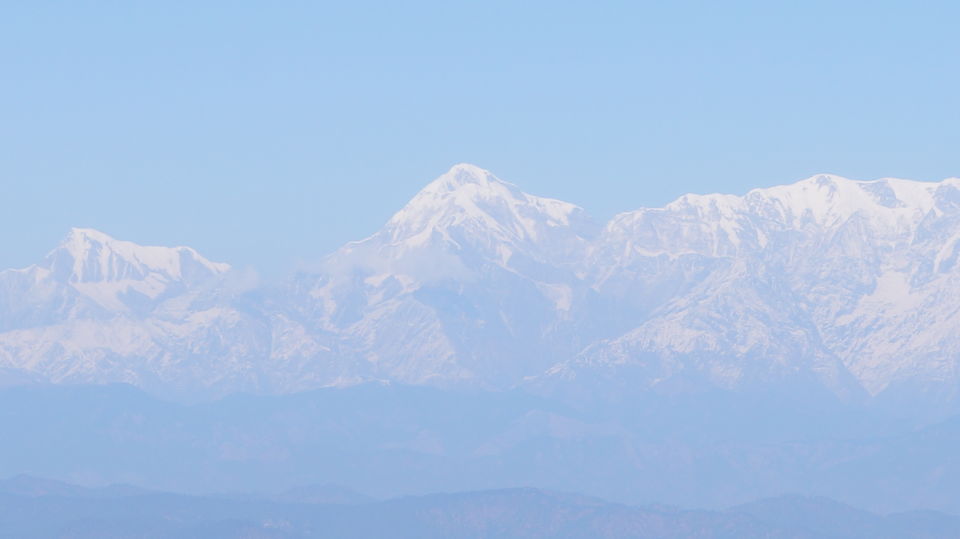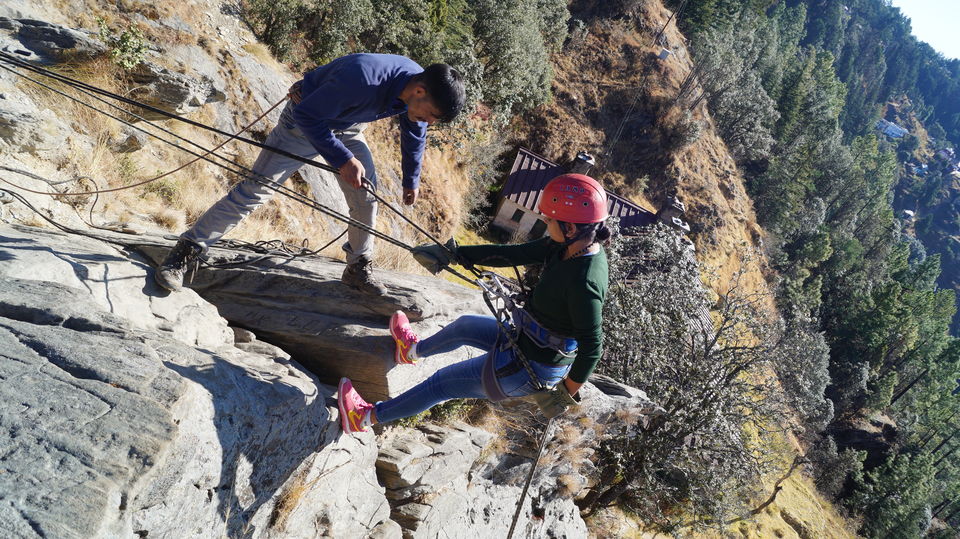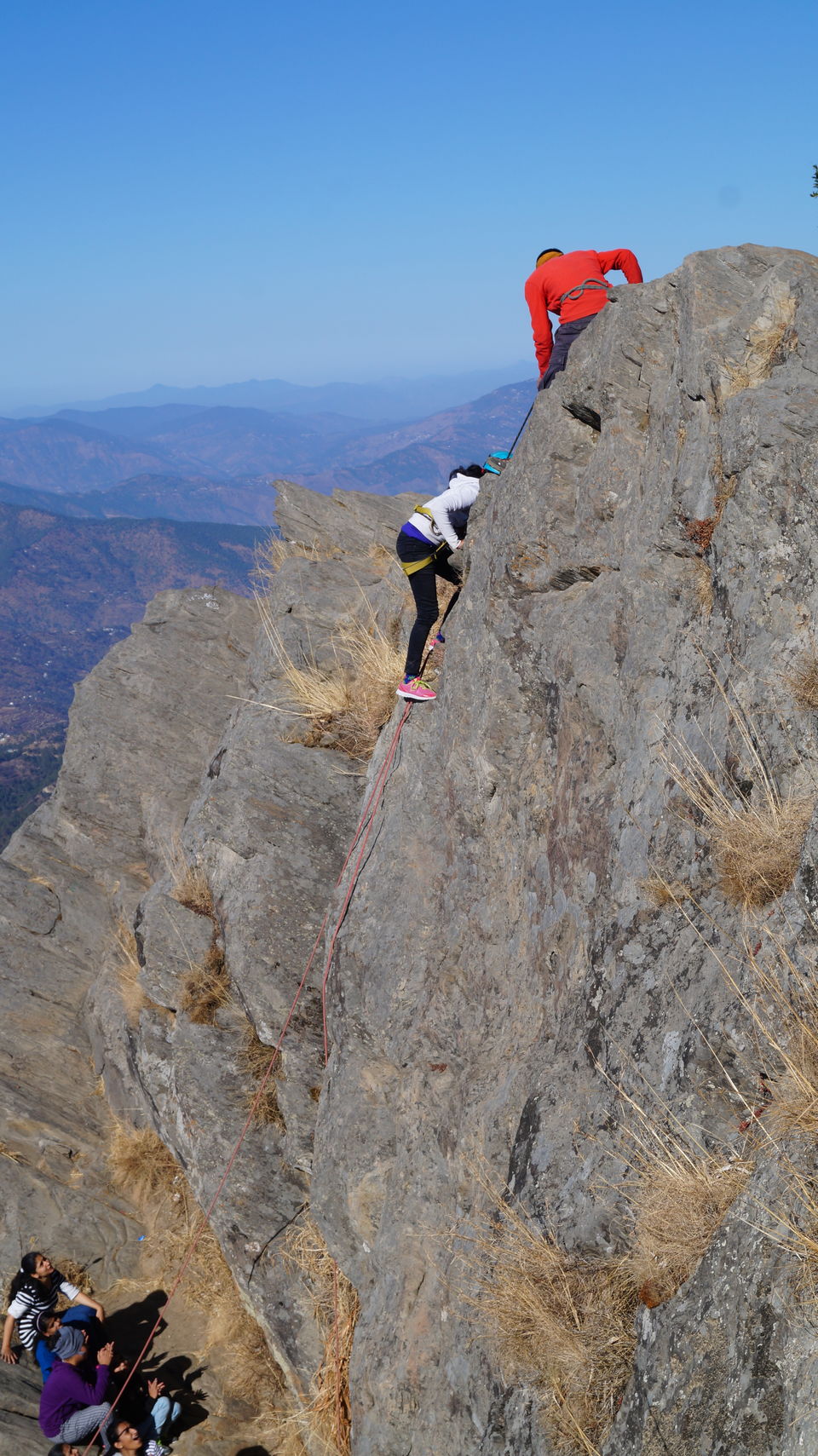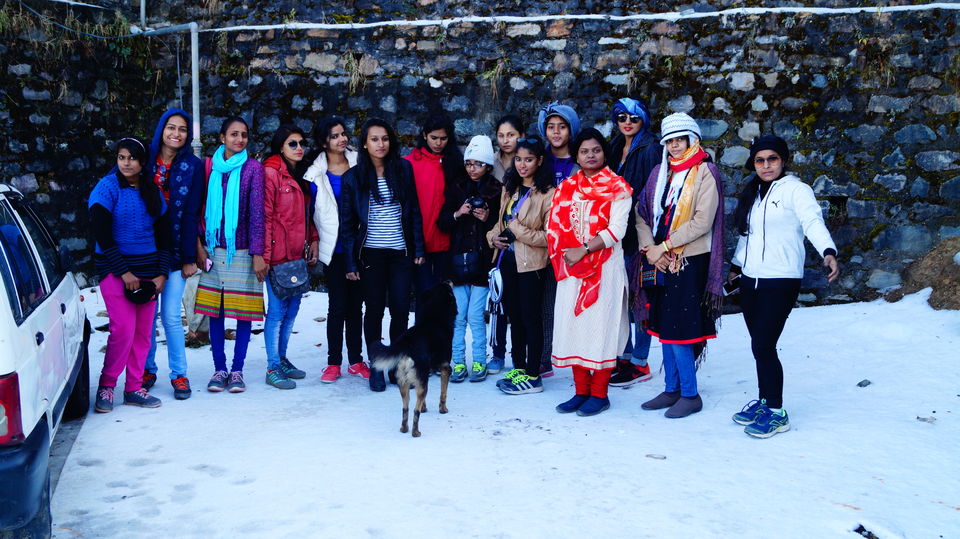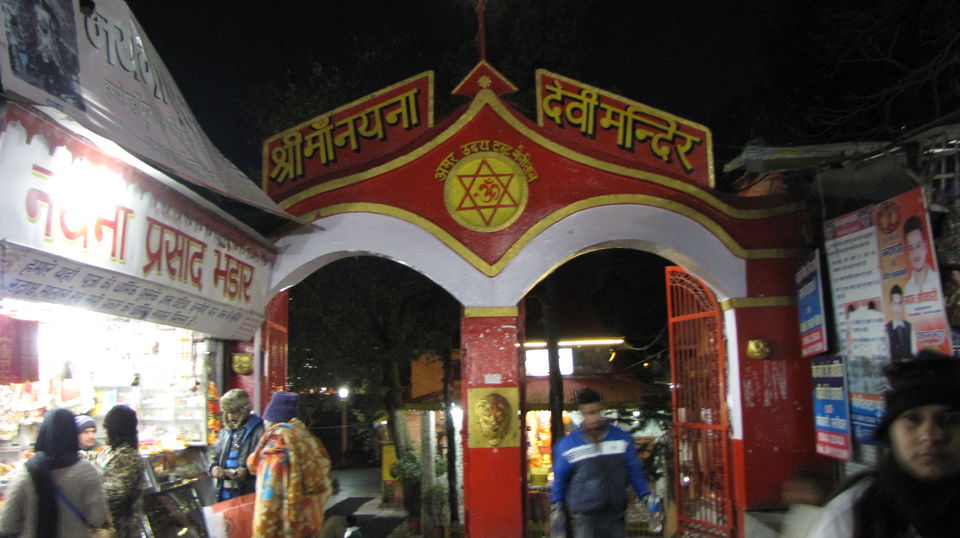 After nainital we went for the ramnagar ,we reached their at night & cheaked in into super luxurious camps ''Camp Kyari'' .After having delicious dinner (pahadi cuisine) ,We went for a night trek ,the cool breeze of mountains touching us with love & there was a sweet fragrance in that breeze .This was a better experience of walking in silent forest . After the walk of one hour we were all get back to camp .In the freezing morning of camp the chirping sound of birds seemed to be very pleasing .After having a delicious breakfast at camp ,we all went for another adventure activity ( Flying fox) and it was very amazing during the adventure activitiy we were all excited .After completed adventure activity we all get bact to the camp & went for our last destination of this trip Jim corbett national park .
We were all check in into ''Corbett view resort'' at 'Dhela village raamnagar . We were all royally welcomed by resort officials .After having an mouth watering luch there ,we went for the 'jungle safari' in gypsies '' The roar of tiger disappointed us but we were happy with the chirping of birds & with our gypsy ride''
we ate tasty pahadi maggi & left for the resort ,after got refreshed ,We were all sat down for the bonfire and played lot of games .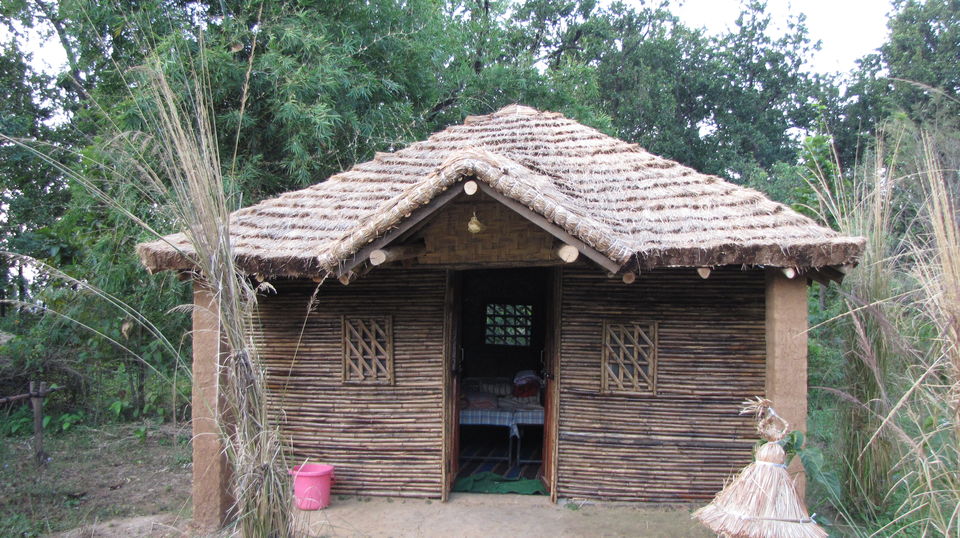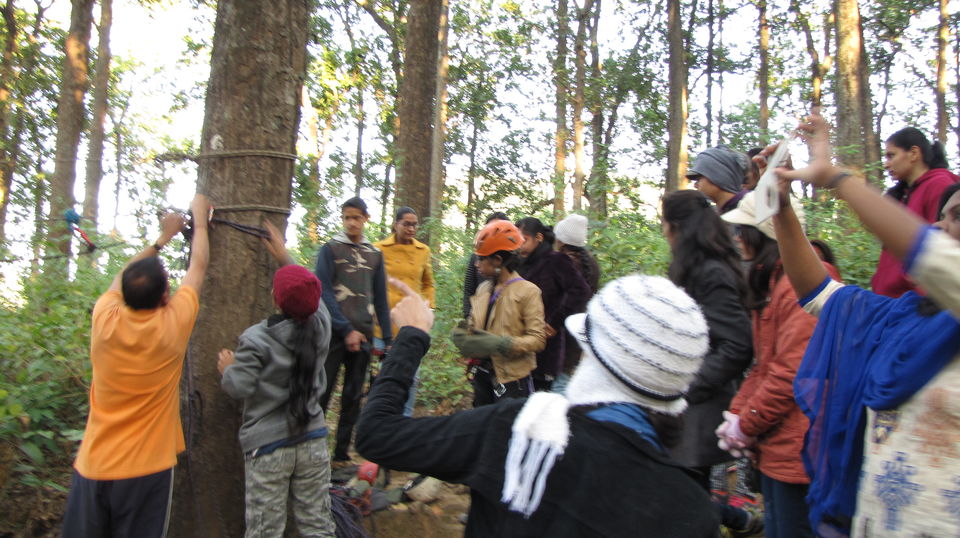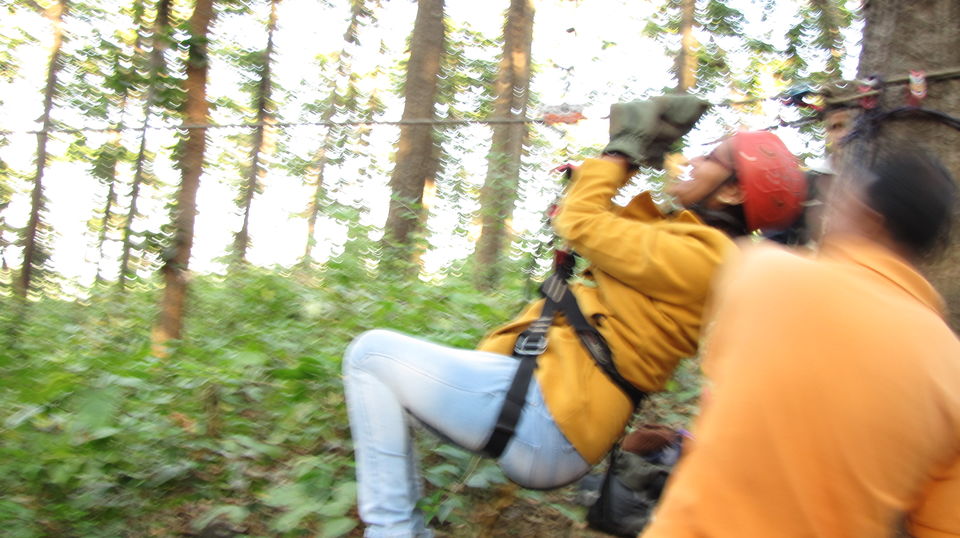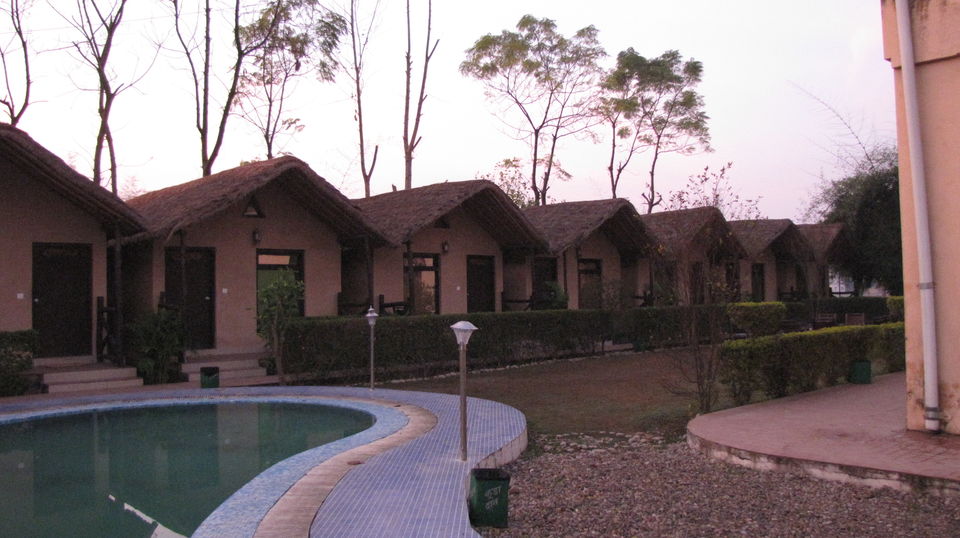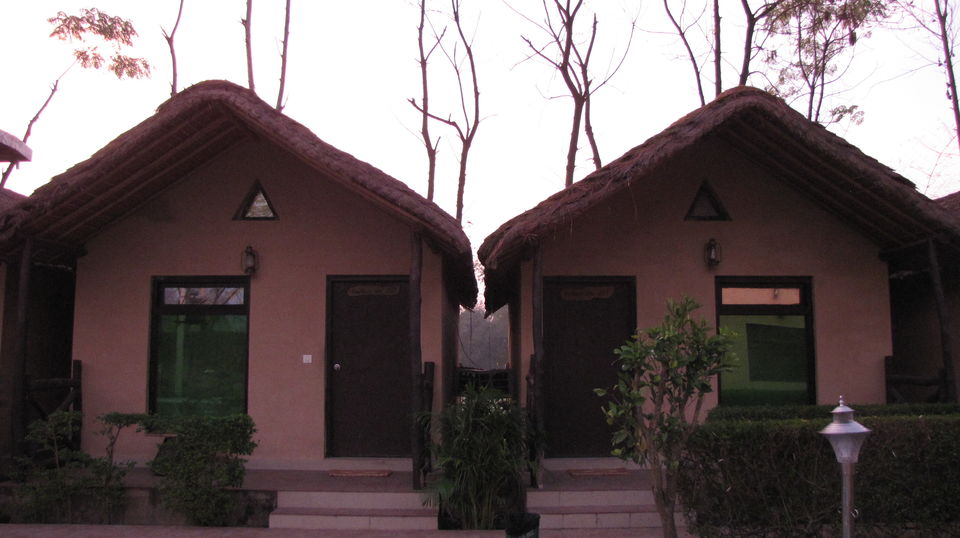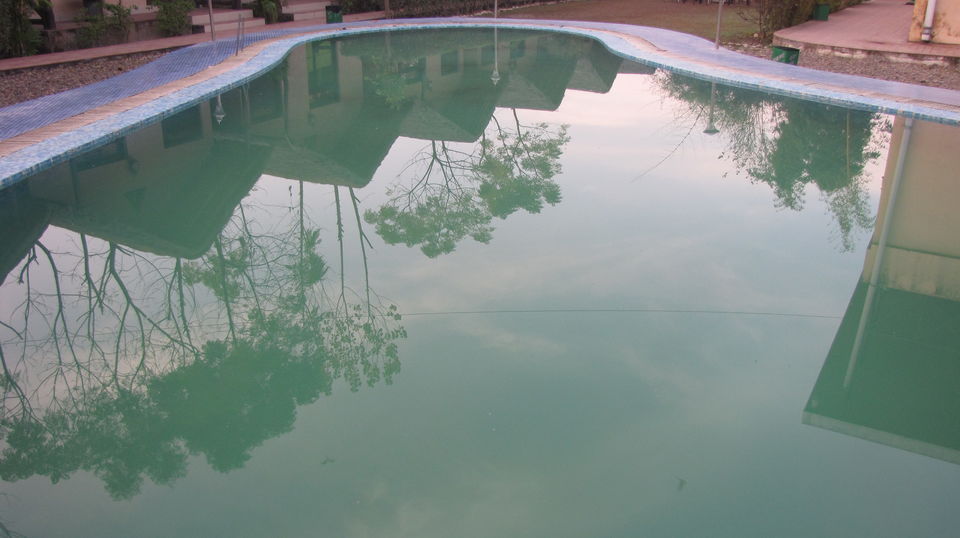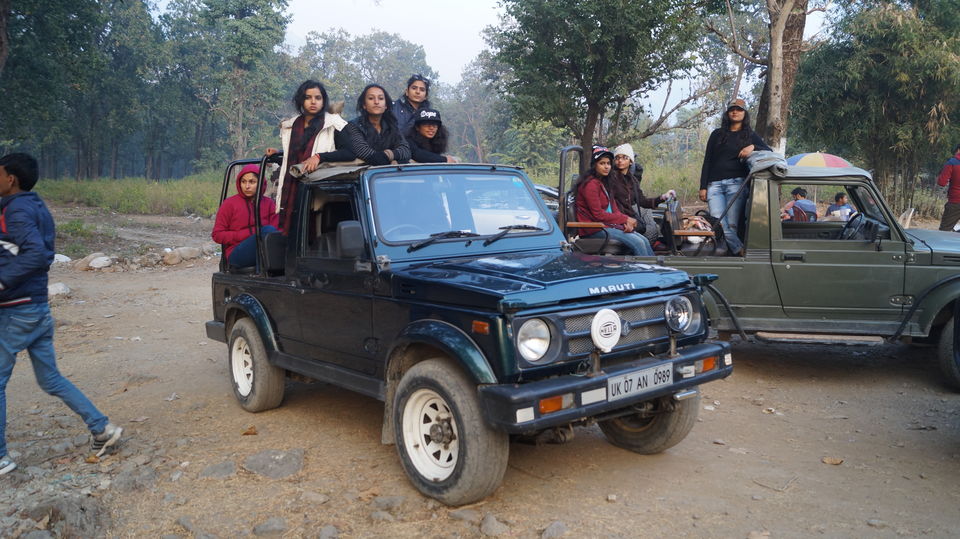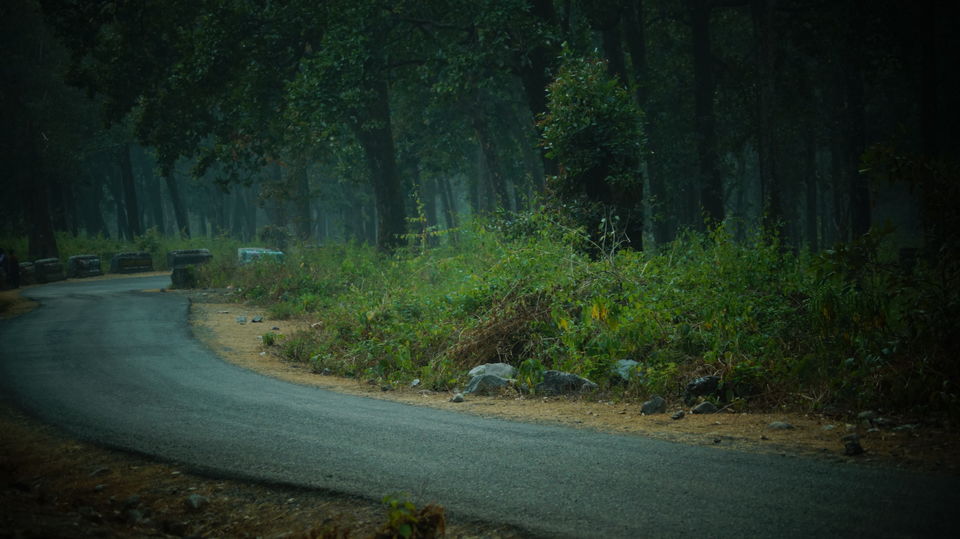 Day 4
we were all get up early in the morning according to our plan .We were all very sad because it was our last day of trip .We were took some pictures of resort & played some games like carrom,table -tennis & after breakfast .We were left for railway station & get back to our hometown .It was happy ending of our trip ,everything was like a good dream .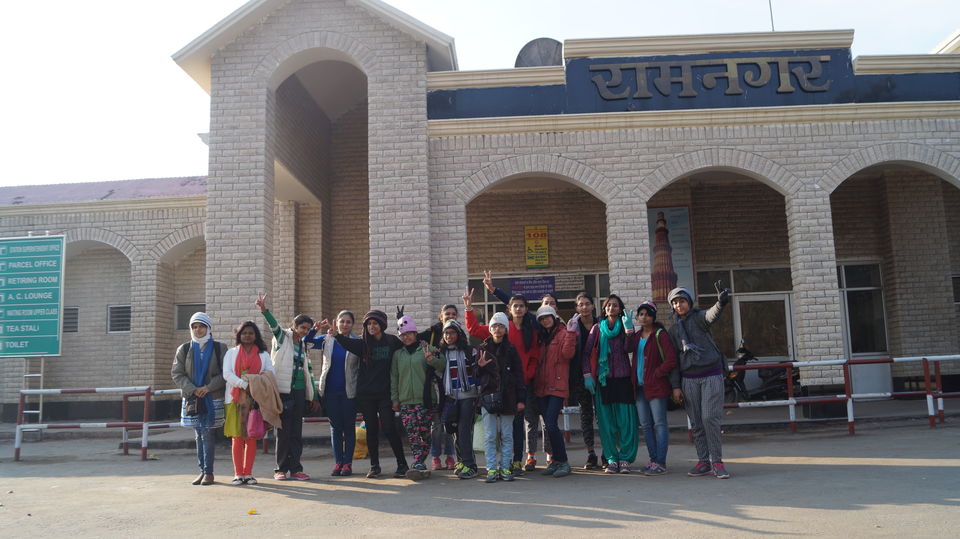 '' Learning is incomplete without travel'' This is very true
This trip taught us to live happy ,this journey taught us to make true friends,this journey strengthened our bond of friendship .And we come back with the sweet memories of this trip .
This trip was organized by ''Dare to Adventure'' jaipur ,The credit of this wonderful trip goes to our tour -operator monseiour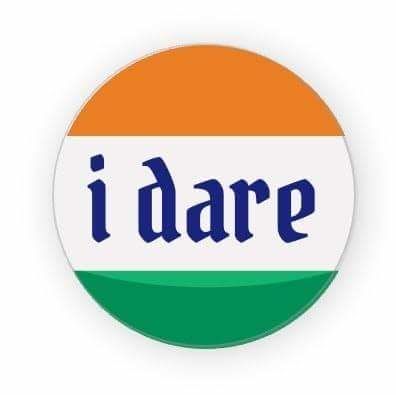 Thank -You