Travel is the only thing you buy, that's make you richer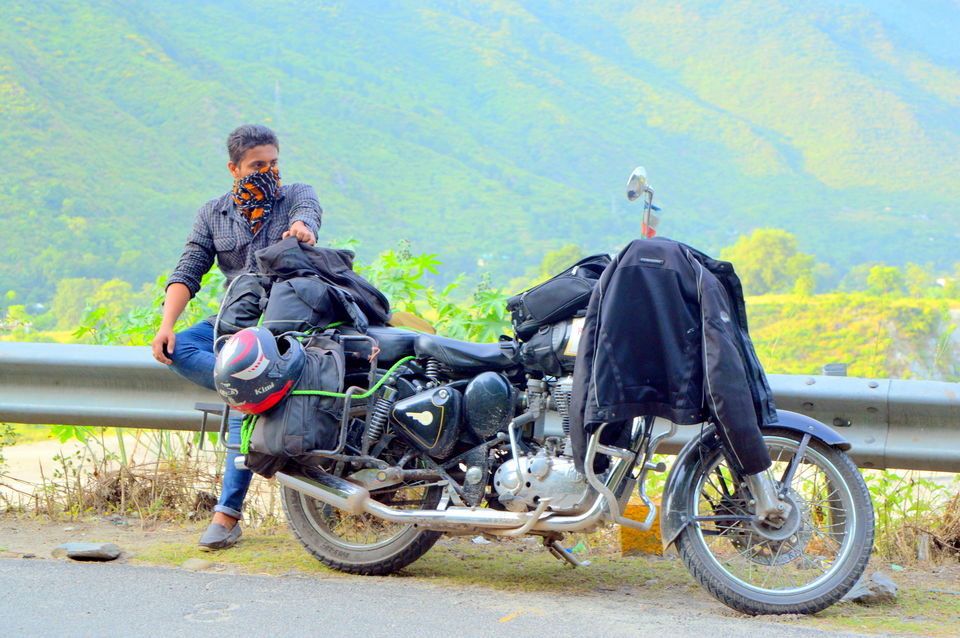 I bring to you my journey to the last Indian village called Mana & Badrinath
If you are a religious person or you are a non-religious person…
If you are a spiritual person or you are pure materialistic person..
If you are travelling alone or you are travelling with family
If you are interested in trekking or you are lazy to park your car and enjoy nearby places only
If you love to explore new places or you just wish to remain content with what ever comes your way.
The answer is always Badrinath ! It is a religious place, has lot of high spiritual energies. Vehicles go almost upto the temple. There are trekking routes all around, difficult ones and comfortable ones. There are great places to stay right from 5 star luxuries to a dormitory (Rs.9000 per night in Sarovar Portico or Rs. 500 in a hotel in market). You can have any type of food there be it Chinese, Punjabi or South Indian. There is no tough trekking to the temple…. a pucca road leading direct up to temple. There are heaps of snow around, magnificent high peaks, the last village of India ( mana ) and what Not !!! Clean, Beautiful, and full of Nature's beauty..
Temples and historical places for the religious & spirituals…. and Auli skiing, valley of flowers trek, Geo-thermal springs of Tapovan and satopanth treks and Nanda Devi bio-sphere park, for the nature lovers but non-religious people.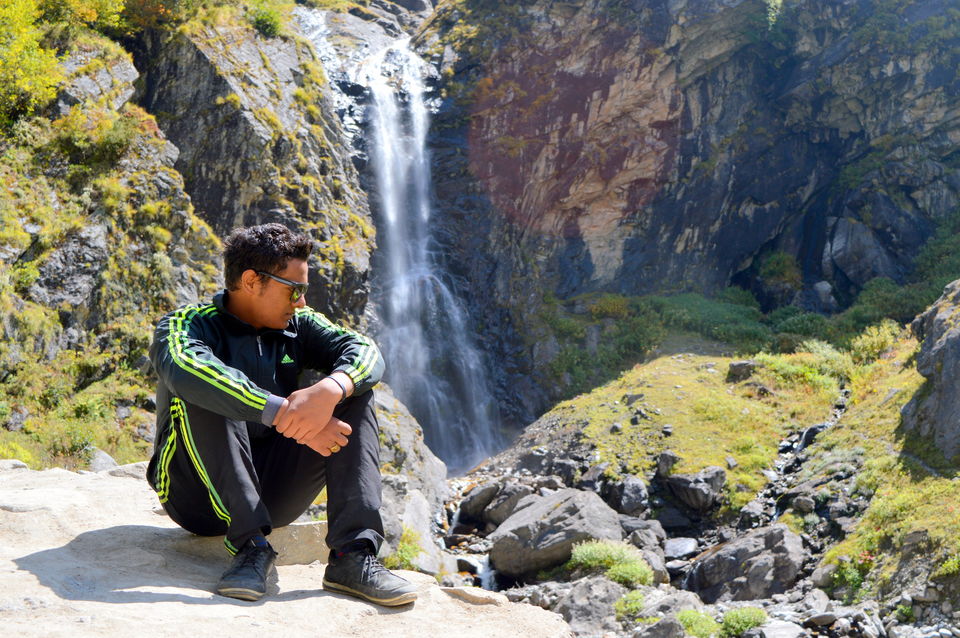 It is not only a place for lovers who want to find happiness in life; it is also an ideal retreat for those who want to meditate."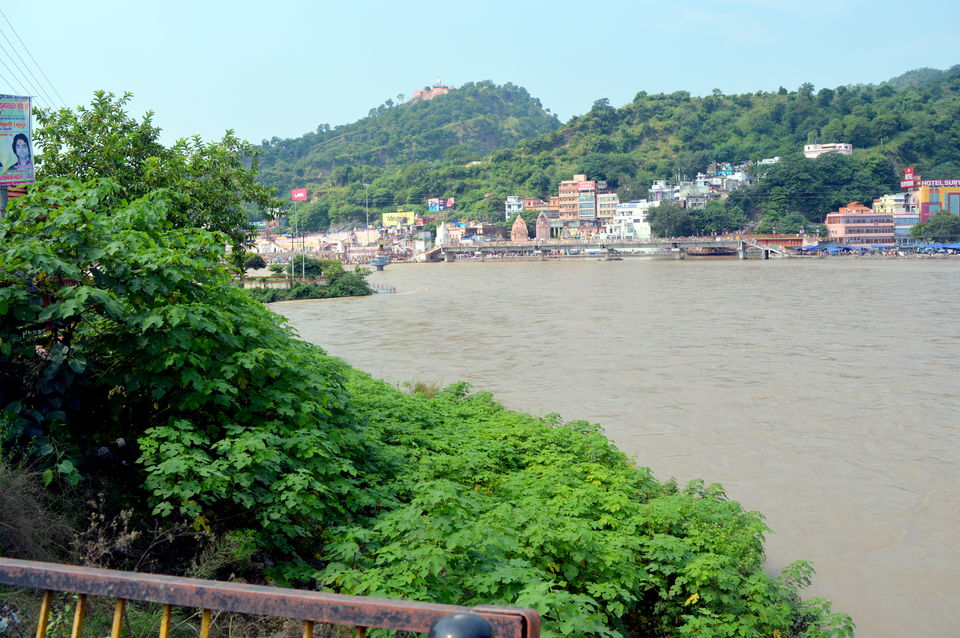 The Route was From Delhi - Meerut - Haridwar - Rishikesh - Rudraprayag - Sri Nagar - Karnaprayag - Joshi Math - Badrinath - Mana.
Me & my Riding buddy Rohit were very excited about this trip , because we were planning for a while.
Badrinath is at a height of 11,204 feet above msl. It is around 530 Kms from Delhi and If going by own vehicle, one has to reach up to Karanprayag or Nandprayag and take a night's halt. If there are two drivers, one can easily reach up to Joshimathh and stay there, saving one day.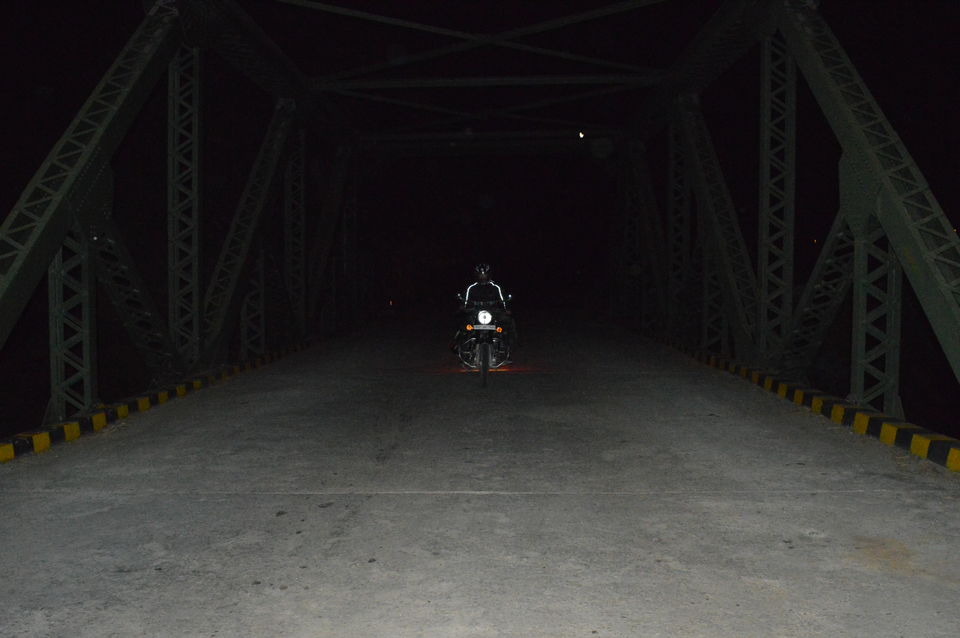 The mountains around Badrinath are mentioned in the Mahabharata, when the Pandavas are said to have ended their life by ascending the slopes of a peak in western Garhwal called Swargarohini – literally, the 'Ascent to Heaven'.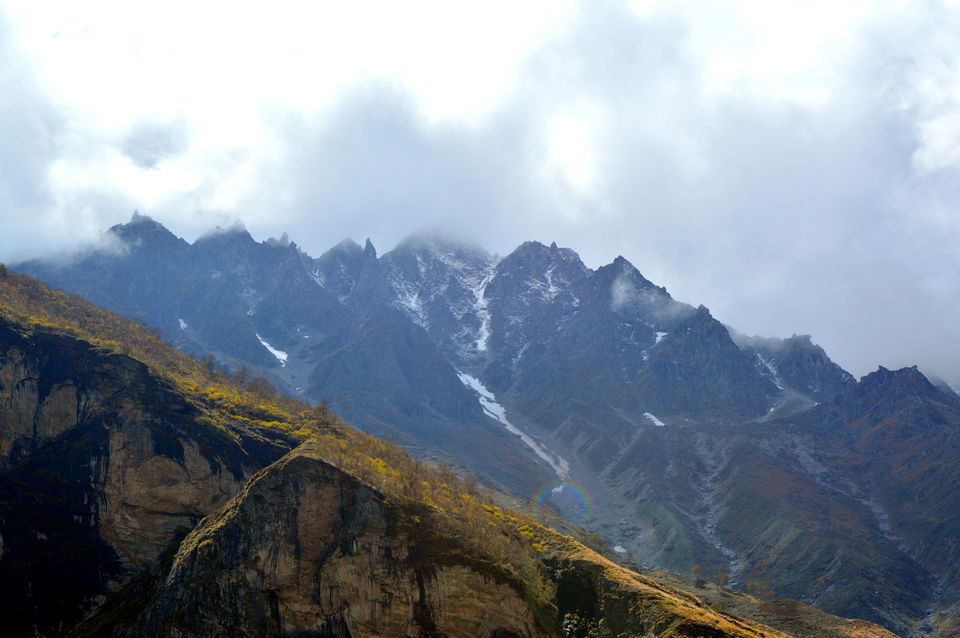 Local legend has it that the Pandavas passed through Badrinath and the town of Mana, 4 km north of Badrinath, on their way to Swargarohini. There is also a cave in Mana where Vyas, according to legend, wrote the Mahabharata.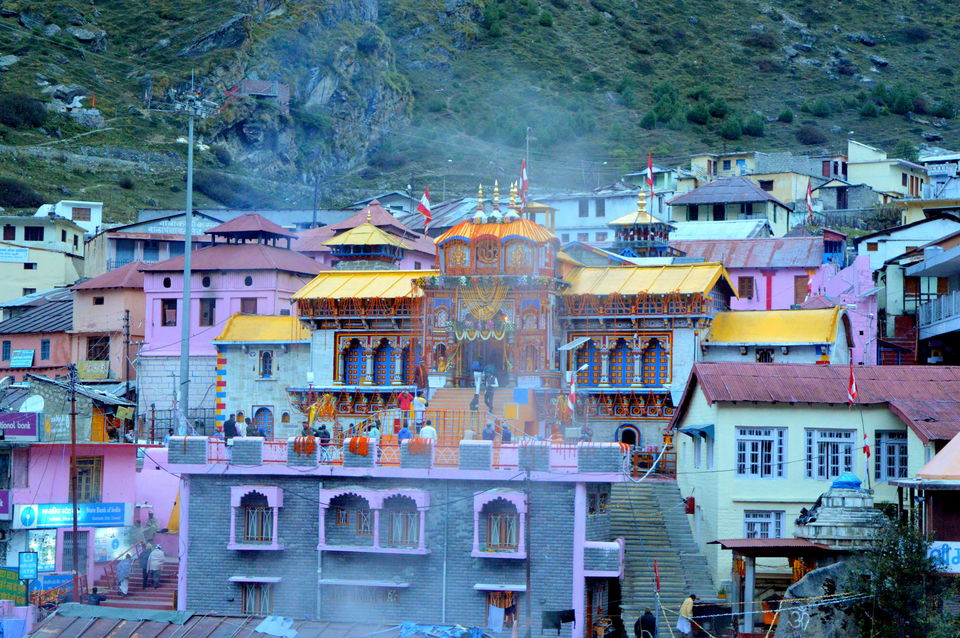 According to the Skanda Purana: "There are several sacred shrines in heaven, on earth, and in hell; but there is no shrine like Badrinath." The area around Badrinath was celebrated in Padma Purana as abounding in spiritual treasures.
According to Vamana Purana, the sages Nara and Narayana (fifth avatar of Lord Vishnu) perform Penances here.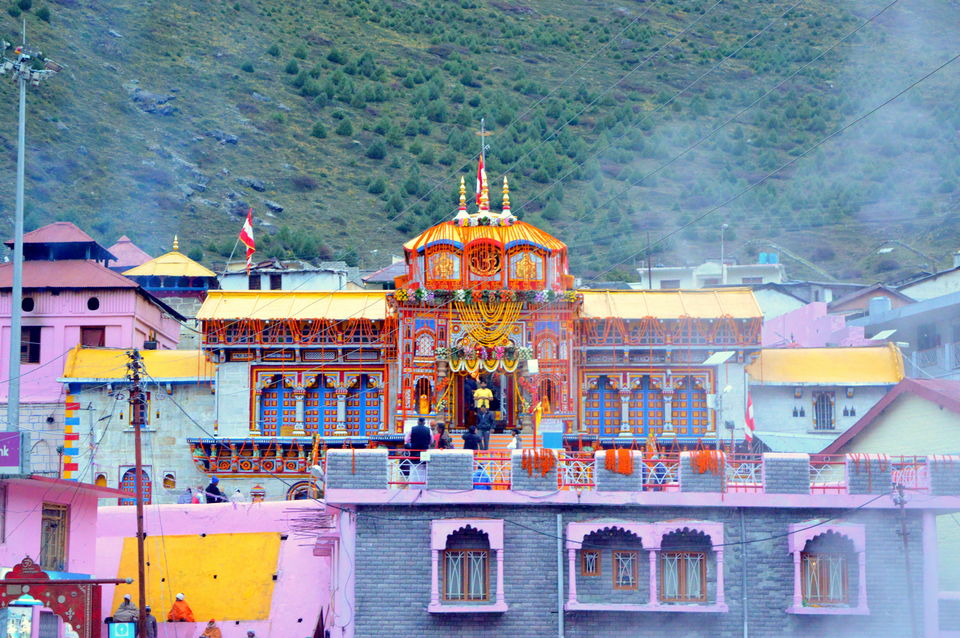 The Skand Purana gives an account of the Adiguru consecrating the idol of Lord Badri Vishal in the temple after recovering it from Narad Kund, in a pursuance of a divine call from heaven. The idol is made of black stone similar to granite. So holy is the shrine that it forms one of the four prominent places of Hindu worship. The epic Mahabharat, it is believed, was composed in the Vyas & Ganesh caves close by. The Vishnu Ganga which later becomes the Alaknanda flows below the temple.
Around Badrinath shrine, Mother Nature has lavishly spread her beauty in abundance.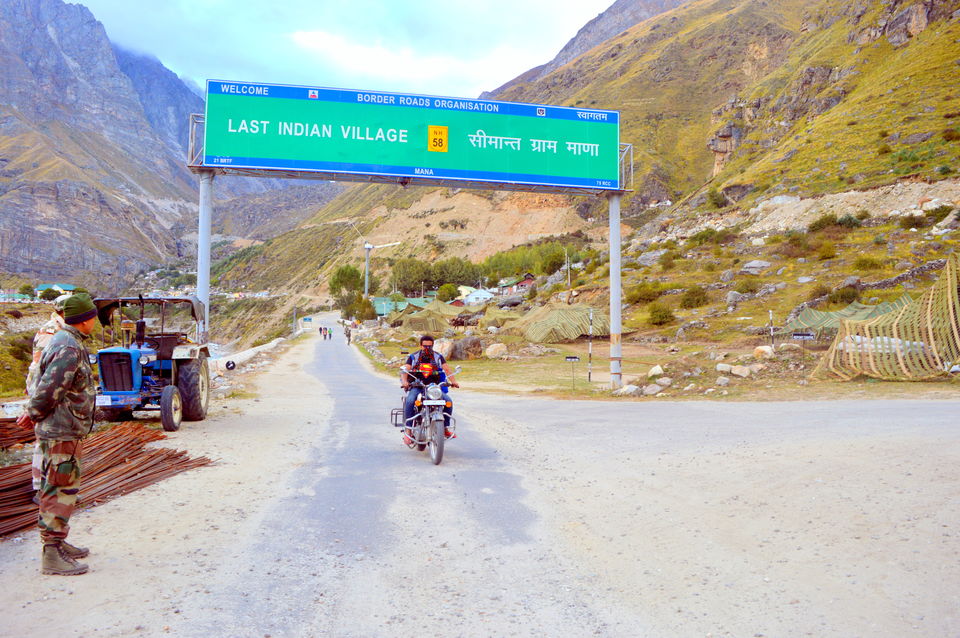 Last Indian village - Mana. The village gets its name from Manas Putras, the biological sons of Lord Brahma. This was one of the excursions I took during my trip to the holy shrine of Badrinath as Mana is just 3 kilometres from there. This is a rather small village located in the district of Chamoli in the state of Uttarakhand and the altitude is around 3100 meters above sea level. This has been the most exciting of all my trips. It feels so different to be standing just a few kilometres away from the Indian border and more so when you are having a cup of tea in the last Indian tea shop. Ahead of this village lies the Mana pass at a distance of around 24 kilometres.
The road ends at Mana, but a few hundred meters before a new road is laid by BRO which is being constructed upto Ghastoli, just near the Indo-China border. ILP is required to go on this road and perhaps by end of 2012, this road will be ready till Ghastoli, a few Kilometers before Tibet border.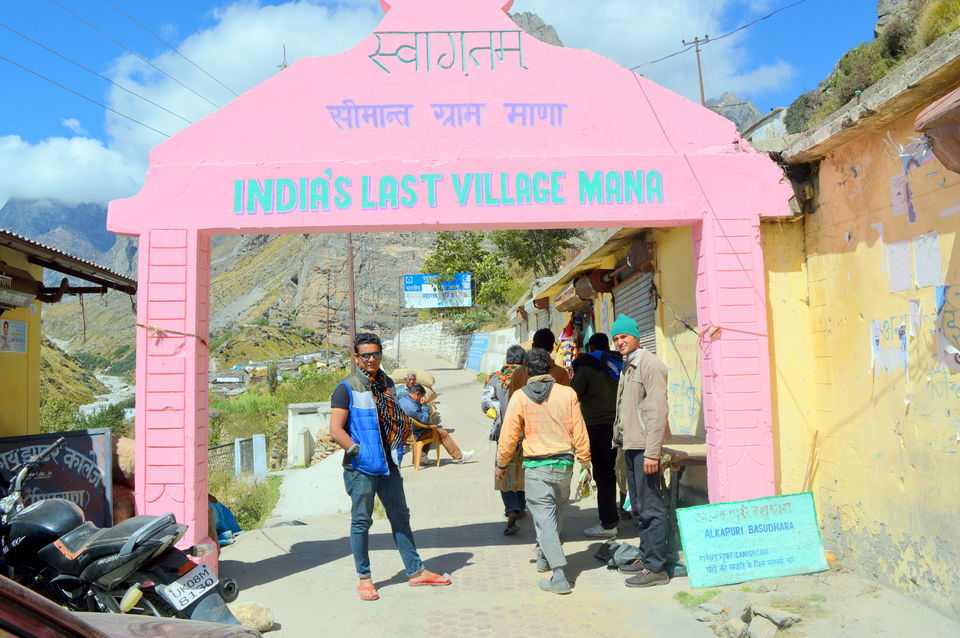 Mana is a small village inhabited by Bhutia natives, a mongoloid race. There are many trek routes available from Mana, and we can hire necessary items like tents etc, guides and ponies from Mana. Easy Vasudhara Trek (5 KM), further easy Laxmi Van trek (4 KMs) and beyond.. a difficult Satopanth trek (16 kms), are mostly undertaken by people. So we can do any of these trekking as per our capacity and availability of time
- There is a small cave in Mana, named Vyas Gufa and it is believed that Maharshi Vyas composed Mahabharatha in this cave. One more cave is called Ganesh Gufa.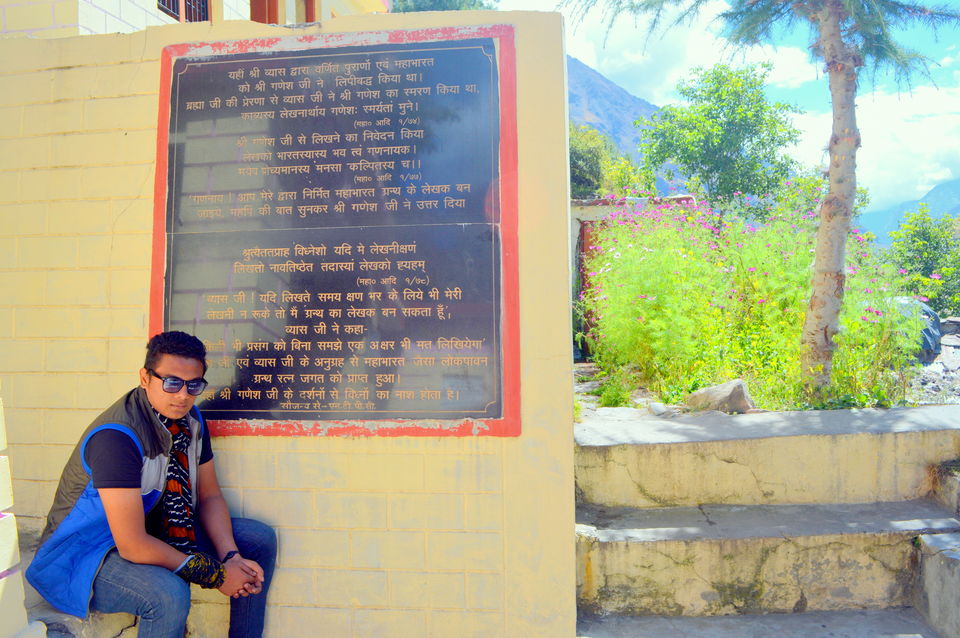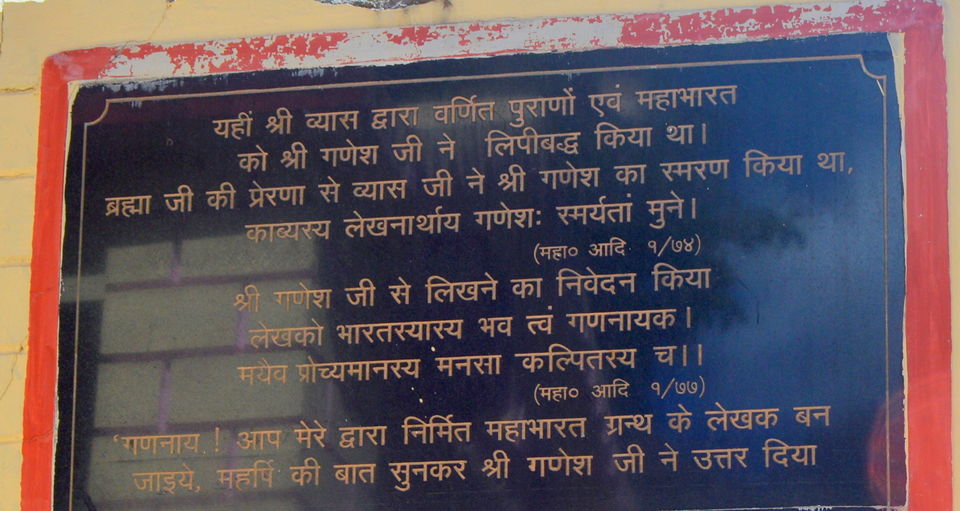 - We ventured into Mana and reached upto Bhimpul, a stone bridge over saraswati river, said to have been put by Bhima to let Draupadi cross the river.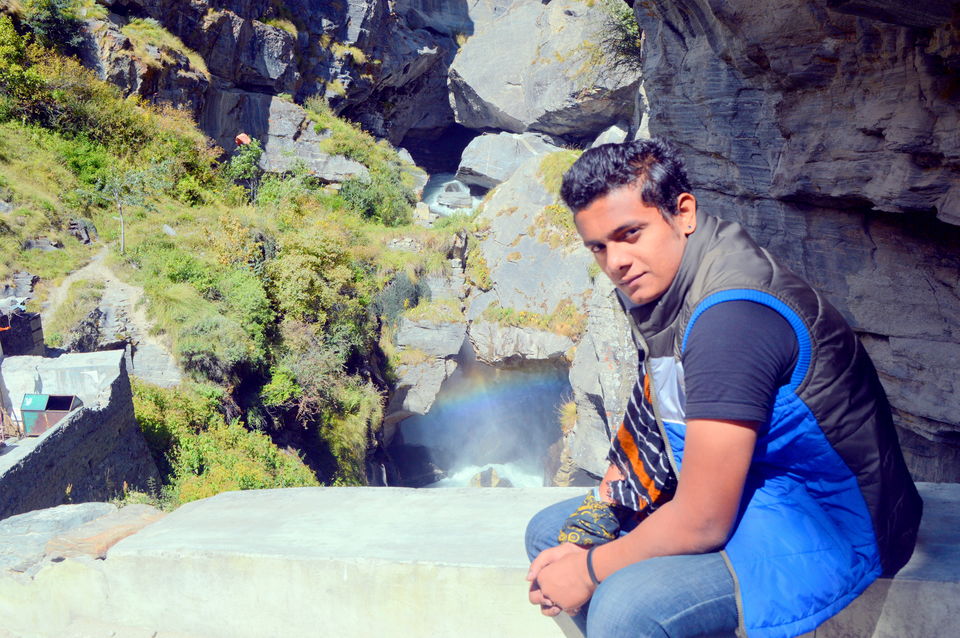 Nearby places of Mana include Vasudhara Falls, Satopanth Lake, Bhim Pul, etc.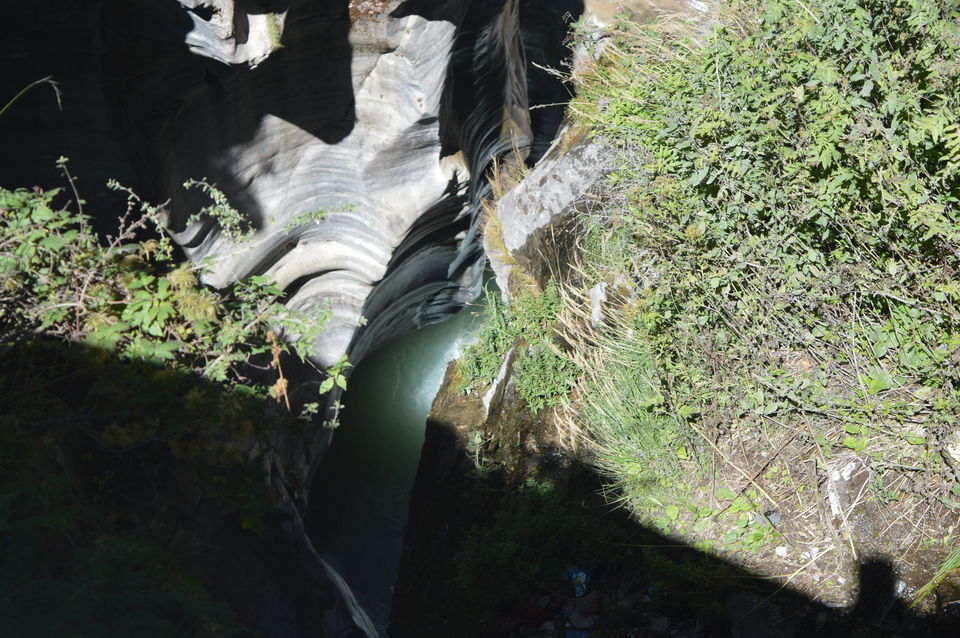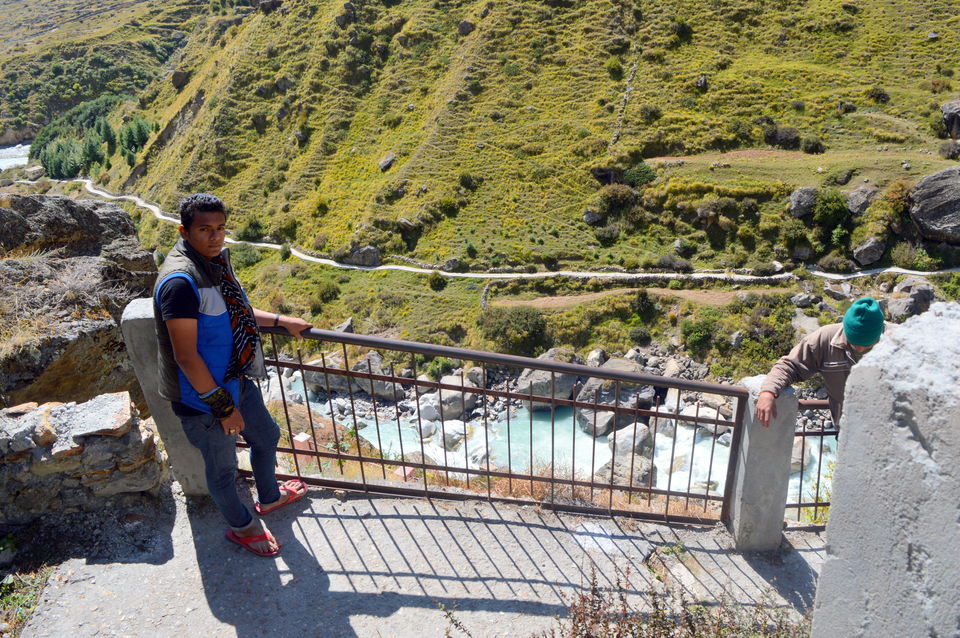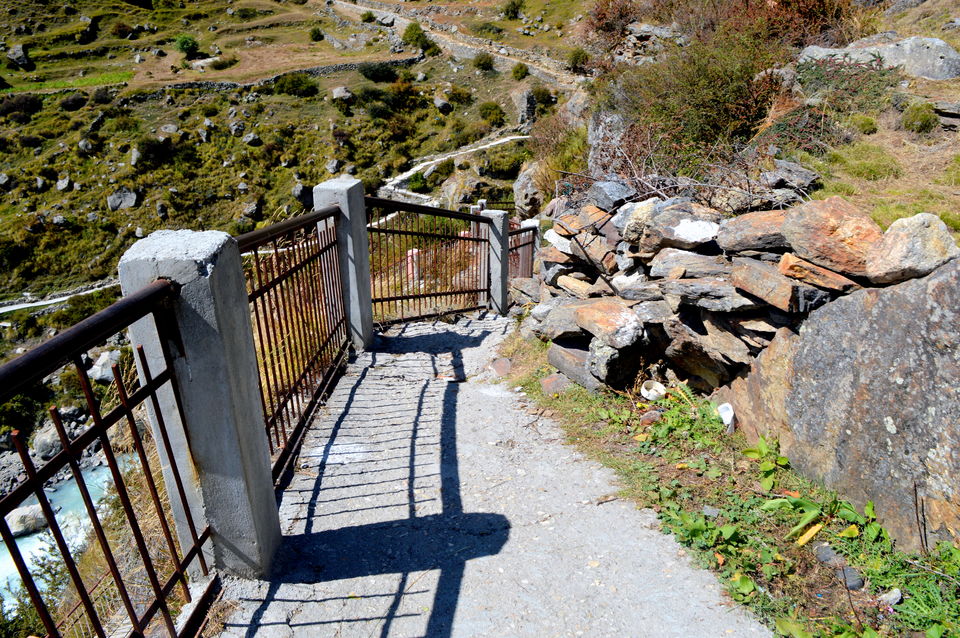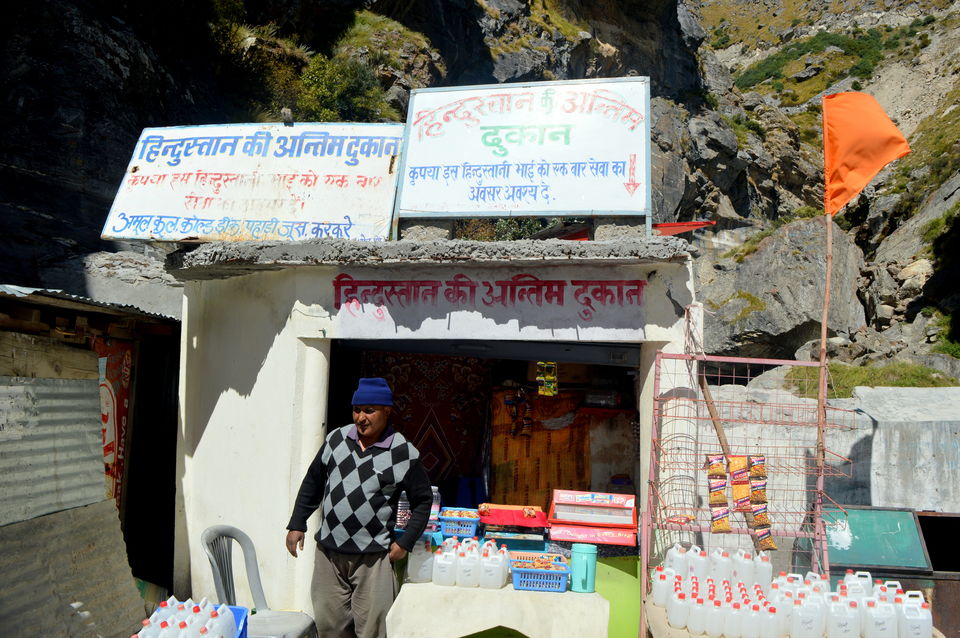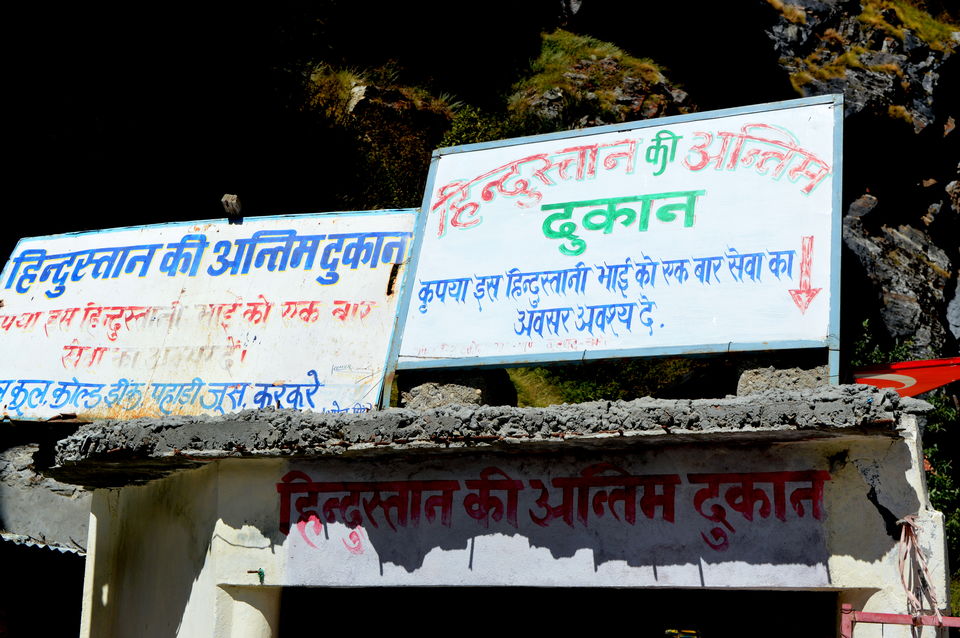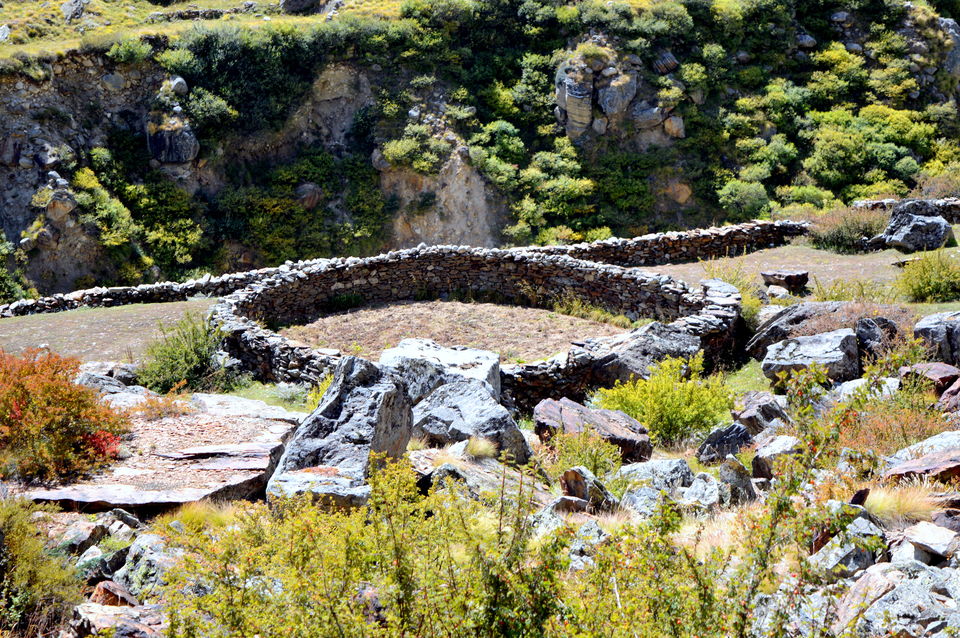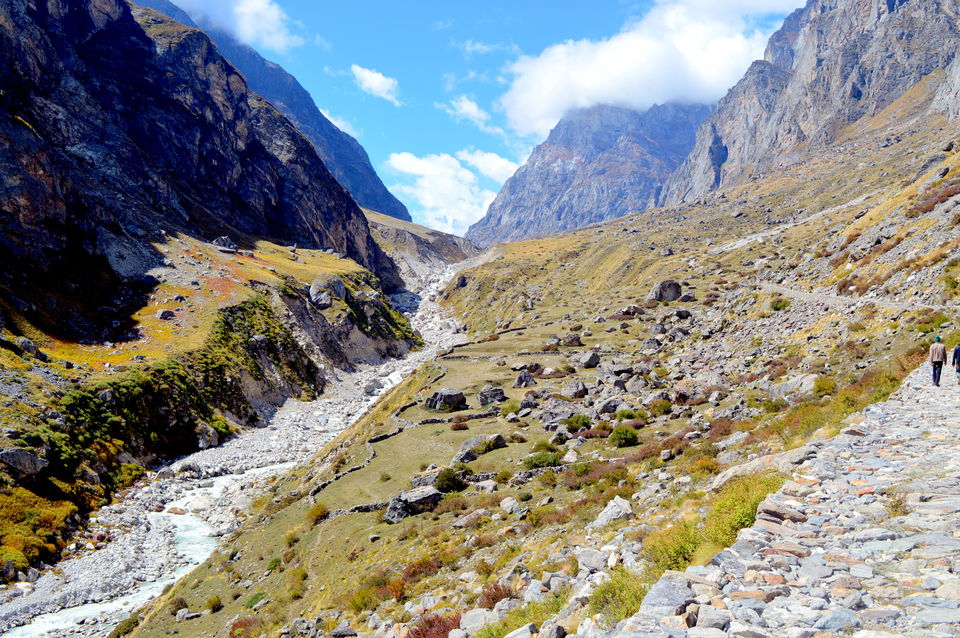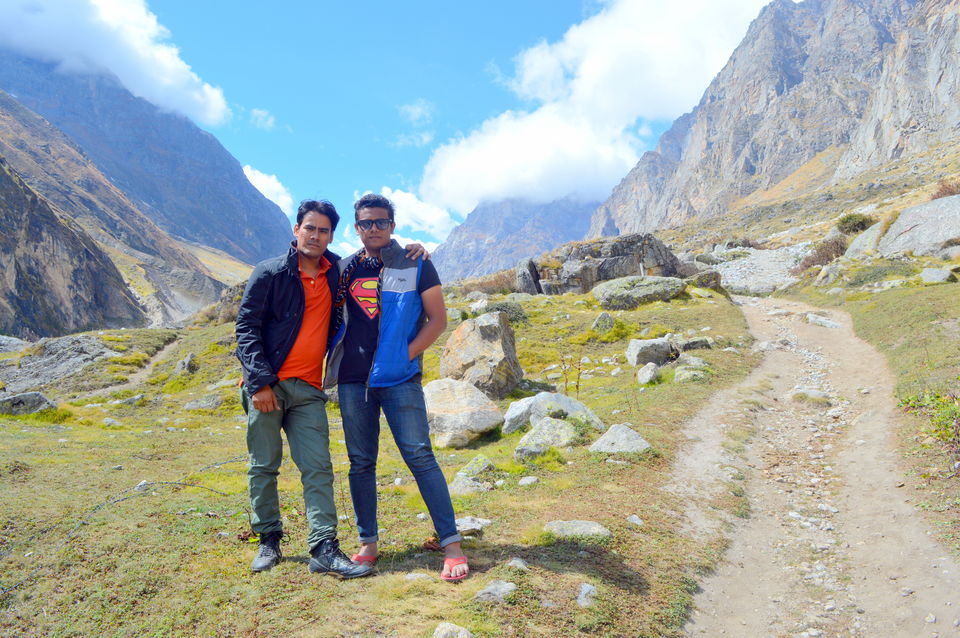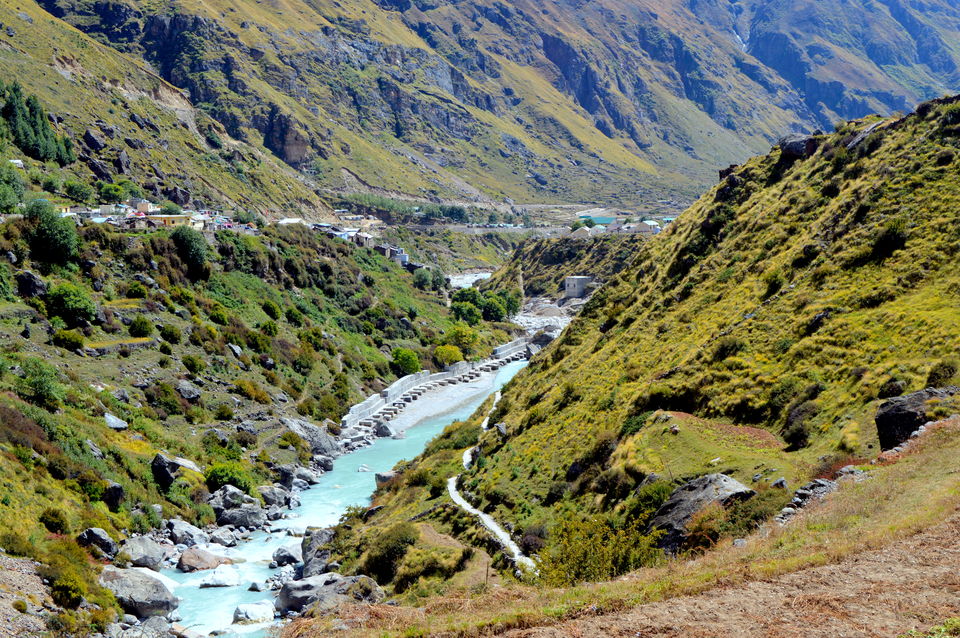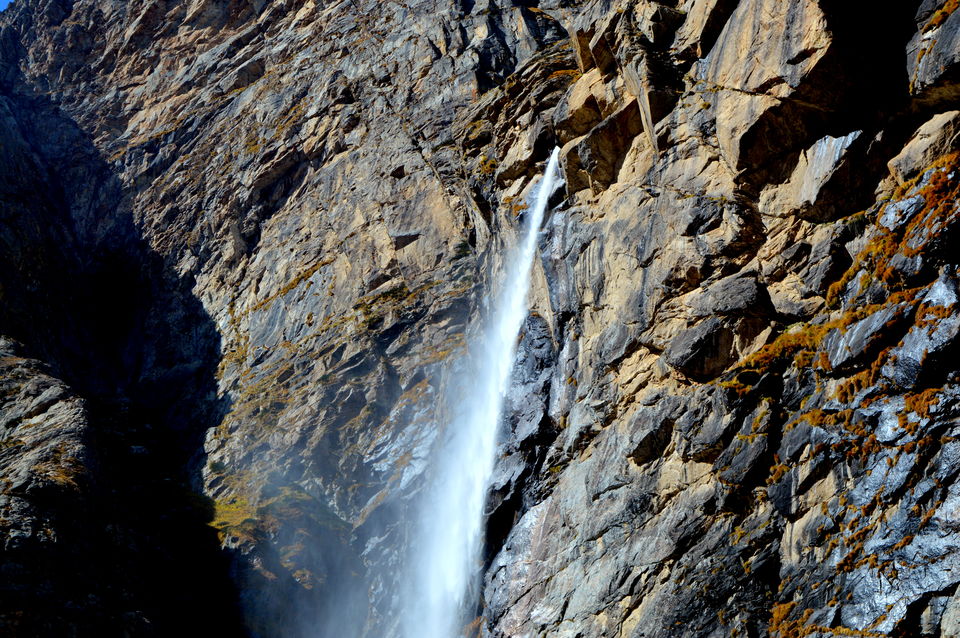 When you come closer, the view is spectacular. Apart from this natural beauty, Vasudhara Falls also has an interesting legend associated with it. It is believed that the water fall turns away from people who are not pure at heart and carry sinful thoughts or feelings.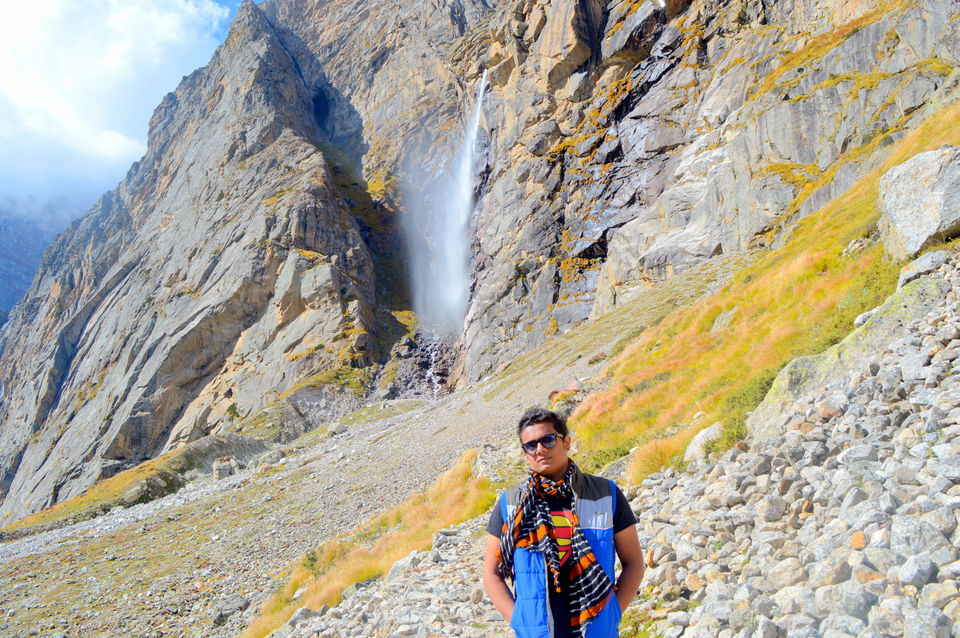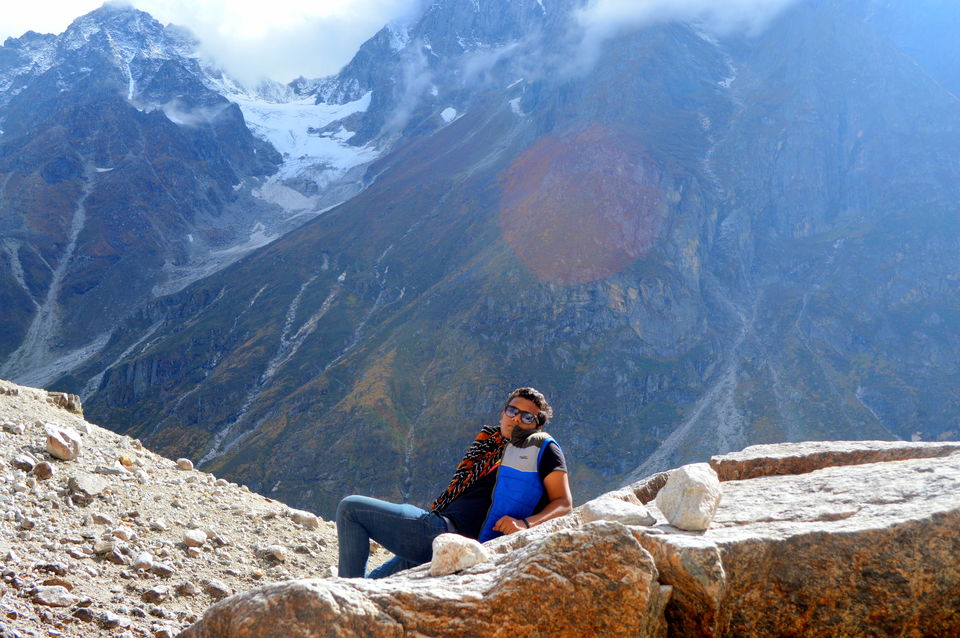 Visit Mana once in a lifetime in order to connect with nature, to connect with mythological tales and to feel the simplicity in the lives of the people up there.