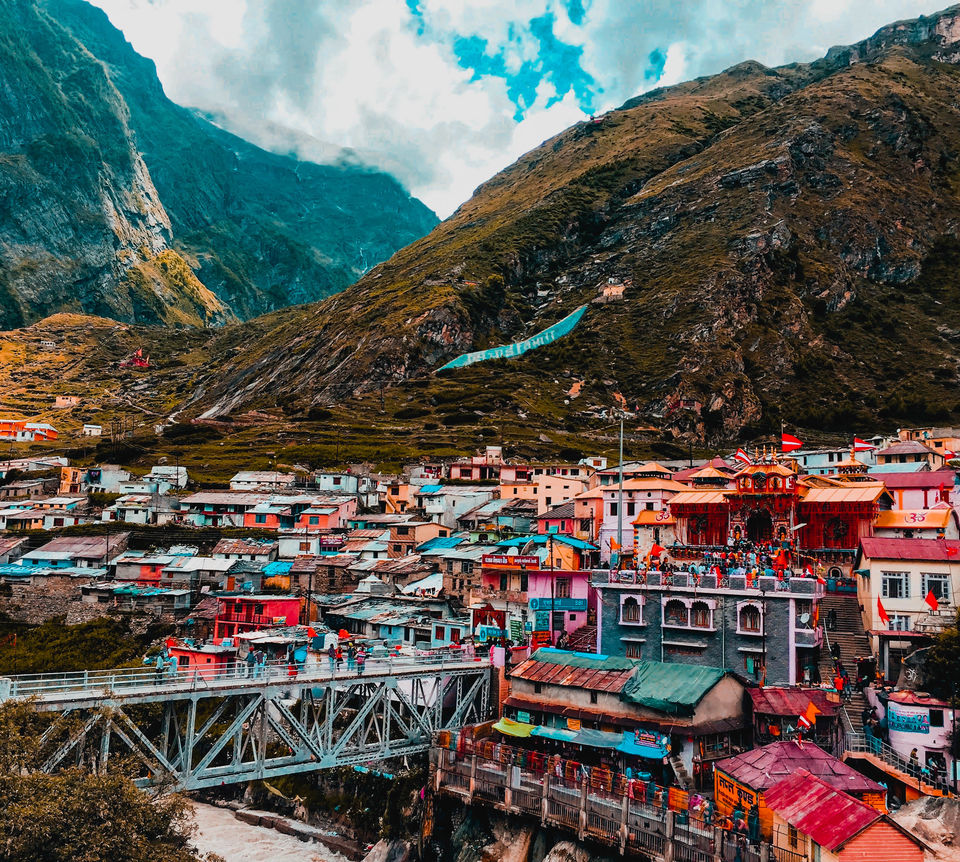 Leaving Delhi's so pure environment behind for a while (Sarcasm Alert), I reach this beautiful town in Uattrakhand called Rudraprayag which is my native place. A beautiful place among the Panch-Prayags in garhwal region, where confluence of two rivers (Mandakini & Alaknanda) take place.
After a cup of tea and some snacks I enrouted towards Joshimath. Joshimath is a town in chamoli district, covering beautiful and giant mountains.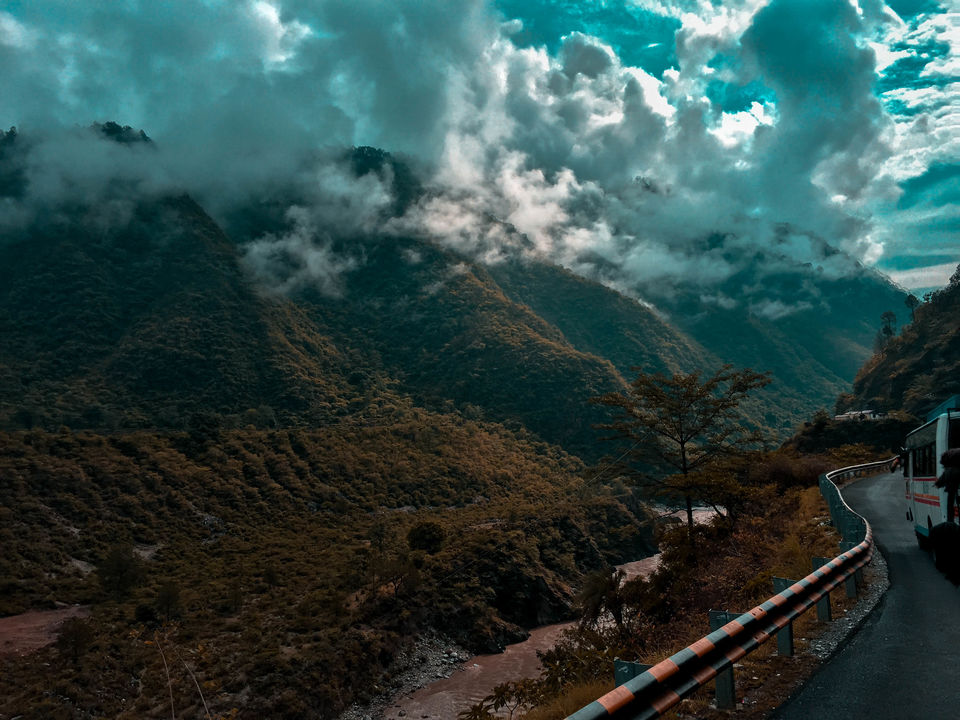 SO HOW TO REACH THERE?
Although I hired a cab for my entire journey but one can take local buses and shared jeeps that would drop you at your destination. On my previous journey to Badrinath, I took a bus from Rudraprayag to Gauchar, and then those shared sumos (taxi) from Gauchar to Chamoli, Then another cab from Chamoli to Joshimath. (You can take the direct bus from Rudraprayag although, its time saving. However why I didn't because I wanted to stop by each place and discover a little.)
It took me around four & a half hour to reach Joshimath.
Joshimath is a tinsel town in Chamoli. It's basically a small market and a gateway towards several Himalayan mountains climbing expeditions, trekking trails and of course pilgrim centres like Badrinath.
Joshimath is also called as the The Winter Seat of Badrinath. It's also a popular Hill Station as it's elevated at 1890 metres above the sea level.
So there's this Narashima temple in Joshimath that I visited. The temple is dedicated to Lord Narshima, an incarnation of Lord Vishnu. It's also famous as a part of Sapt Badri. Located in lower market of Joshimath one can reach there by a simple walk from the Bus stand of 0.5km.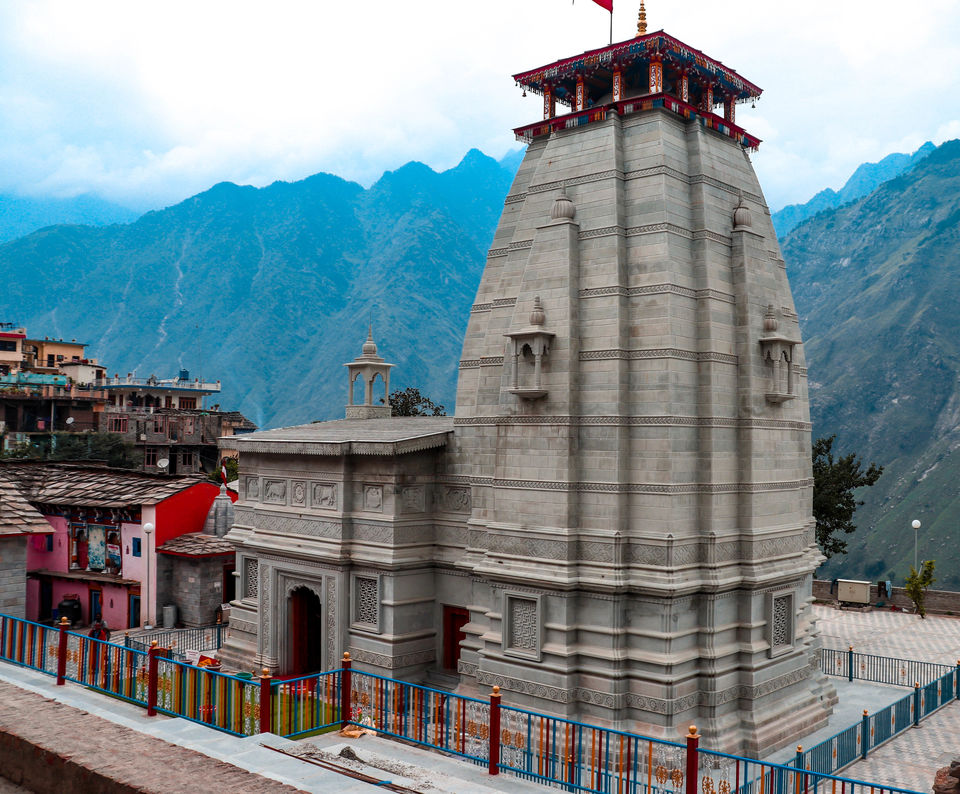 There's this Prophecy about Narsingh Badri Temple that when the Right arm of the Narshingh idol in the temple falls off, a devastating landslide would occur in the area at the end of Kalyug, blocking the route to badrinath. They say that all the ways to the shrine Badrinagth would be blocked soon.It's believed that the idol is shrinking day by day and somehow scientists too believe to this prophecy to some extent by finding Joshimath a landslide prone area.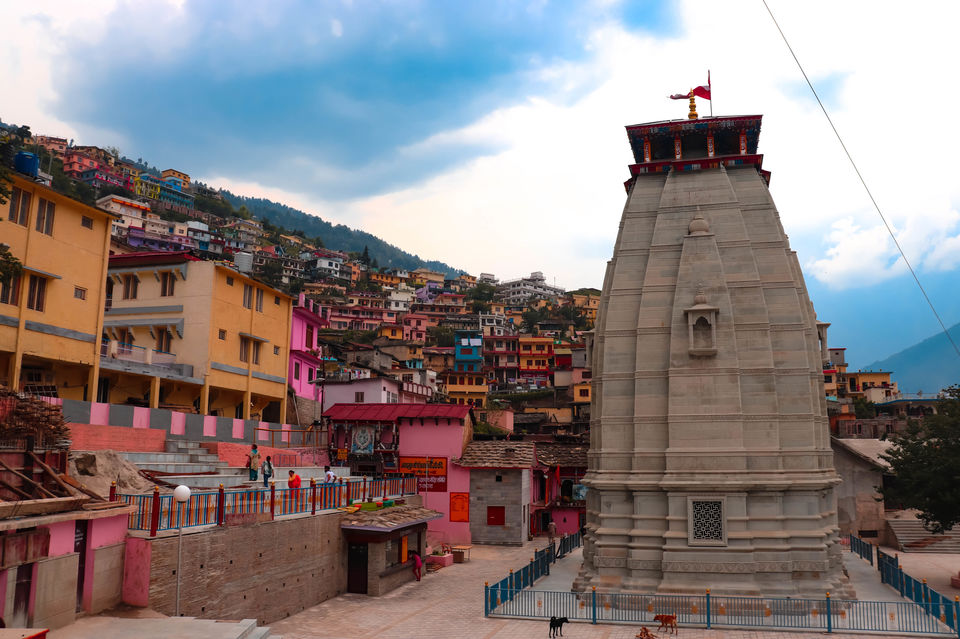 After some energy drink I mean Tea, I headed towards Badrinath which is around 45 kms away from Joshimath and takes around One and a half hour to reach. One can take shared cabs from here or may hire a personal cab too.
Okay so I believe the quote ''Journey is more important than the destination'' implies from here.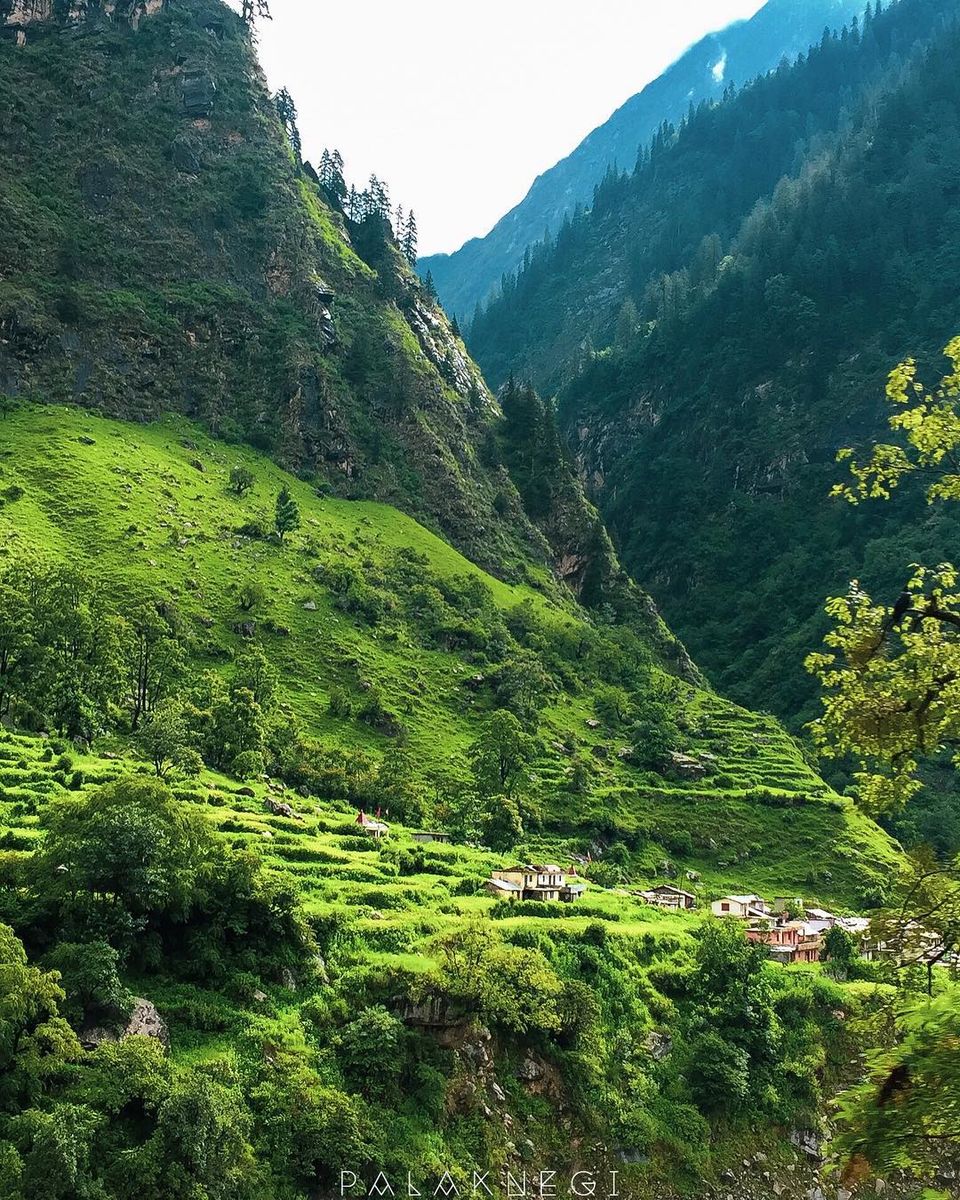 As you move ahead from Joshimath, Your eyes would witness some indefinable piece of earth. Those long and giant mountains that even your neck would get a crackling sound when you look up to them. Those deserted roads, in a beautiful way I mean.
Around 20 kms ahead comes Govind Ghat, from here the routes for places like Valley of Flowers & Shri Hemkund Sahib are parted.
4kms from here comes Pandukeshwar, there's this Yog Dhyan Badri Temple which is one of the Panch Badri Temple (Five Badri Temple) & Pandavaas are said to be born here.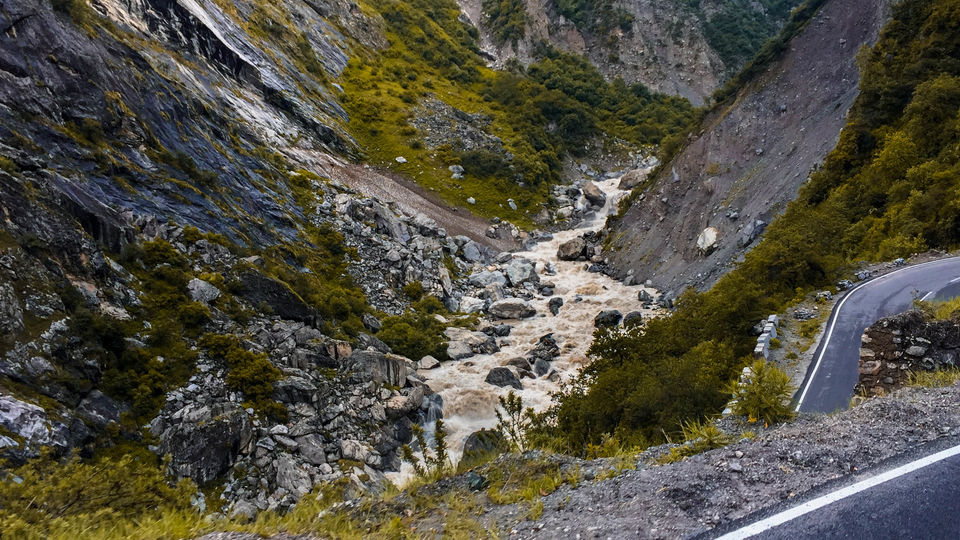 After 9kms comes Hanumn Chatti. Devotees make sure that they stop by the place & visit the temple dedicated to Lord Hanuman.
And then you finally arrive the holy place Badrinath.
It was so relaxing to even look at the boards & hoarding that stated Welcome to Badrinath.
The air pressure was quite strong, those air waves were almost about to take me with them though but I anyhow managed to stay on ground hehe. After moving few meters ahead, there i see, there it is the place that i've always heard about while growing.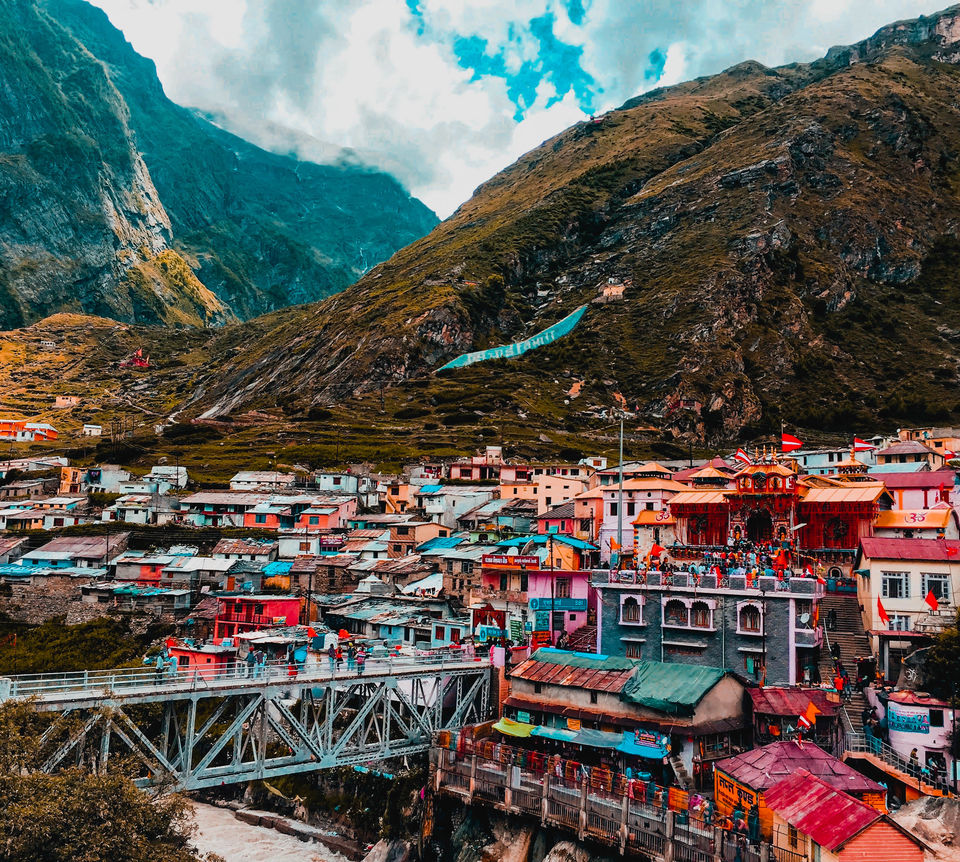 The moment I saw it I just rushed towards it like anything, there's this bridge just before the temple over Sarawasti river. The flow of that river is so strong that i could feel the power breeze that it carried along itself.
Entered the temple with devotees chanting out loud the mantras of lord Vishnu. Luckily there wasn't a long queue and I got to visit inside the shrine pretty soon.
As photography inside the temple is prohibited, lets assume that
HERE'S THE INSIDE PICTURE OF THE SHRINE
(C'mon am not that lame right?)
The temple is surrounded by such an alluring beauty, anybody could be smitten by those giant lush green mountains.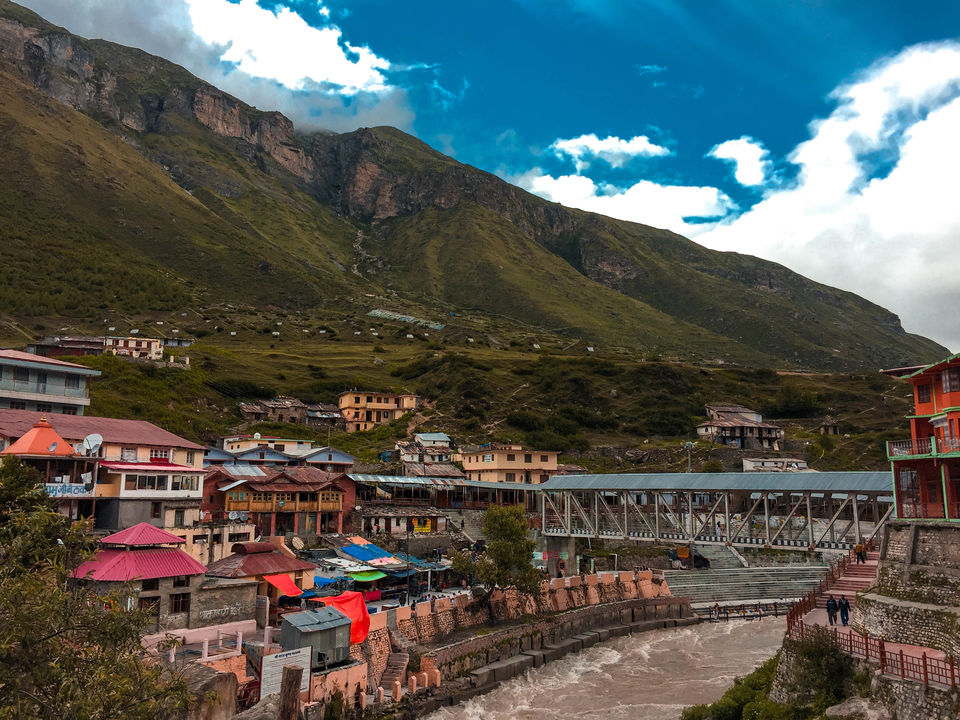 Where people generally sit & meditate, i stood at a corner while gazing at the temple & questioned about the architectology of it. I wondered how could it's structure survive over last 3000-4000 years?! What marvelous architecture on earth could it be?! But you know what? well i'm not the only one battling with SCIENCE vs. RELIGION
Being an Indian, specifically belonging from a Hindu family, the phrase 'Char-Dham' was pretty much familiar in life. So I always wanted to visit atleast one of them but guess what i've already visited two dhams (and that too twice) & i'm sure i'm gonna visit all of them one day!
The place where i headed next was Mana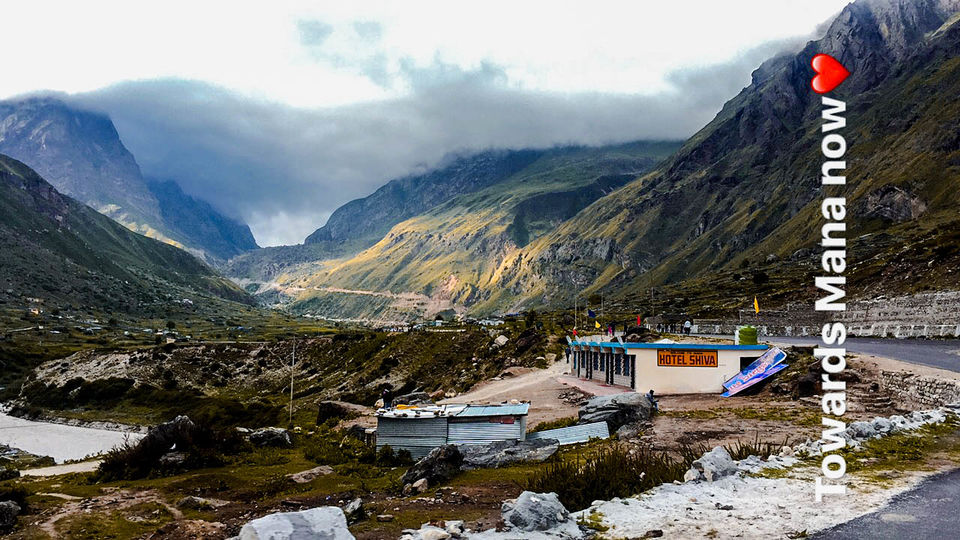 ABOUT MANA
Mana is a beautiful village in same district of Chamoli, it's the last Indian village on the Indo-Tibetan border. At the elevation of 3219 meters, this last settlement on road is situated on the banks of Saraswati River. As a mythological fact, it is believed that pandavaas passed through this village on their way to heaven.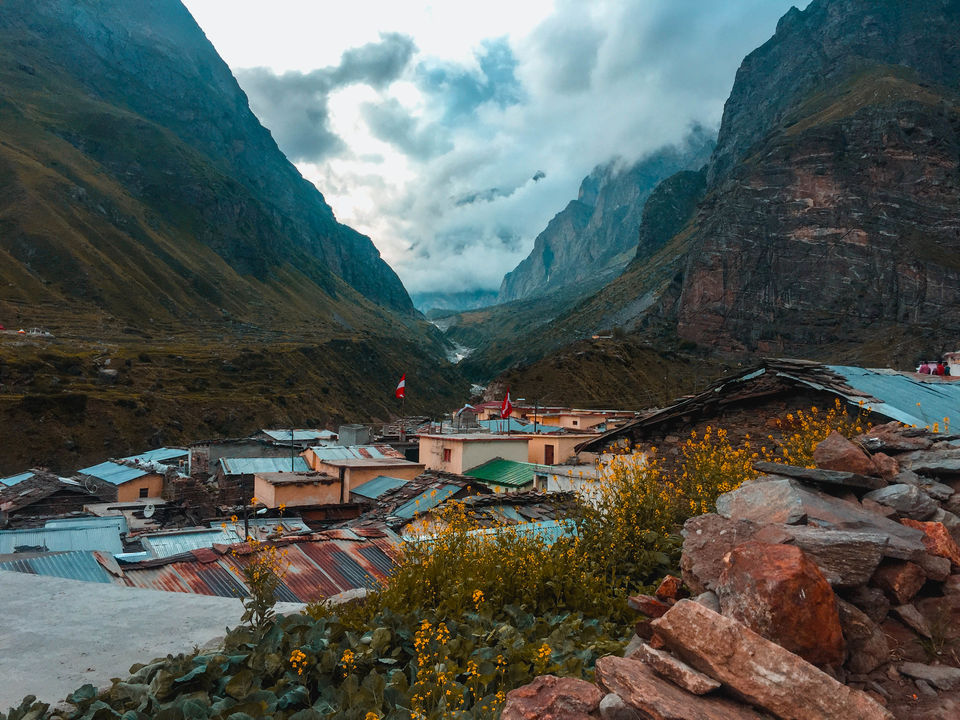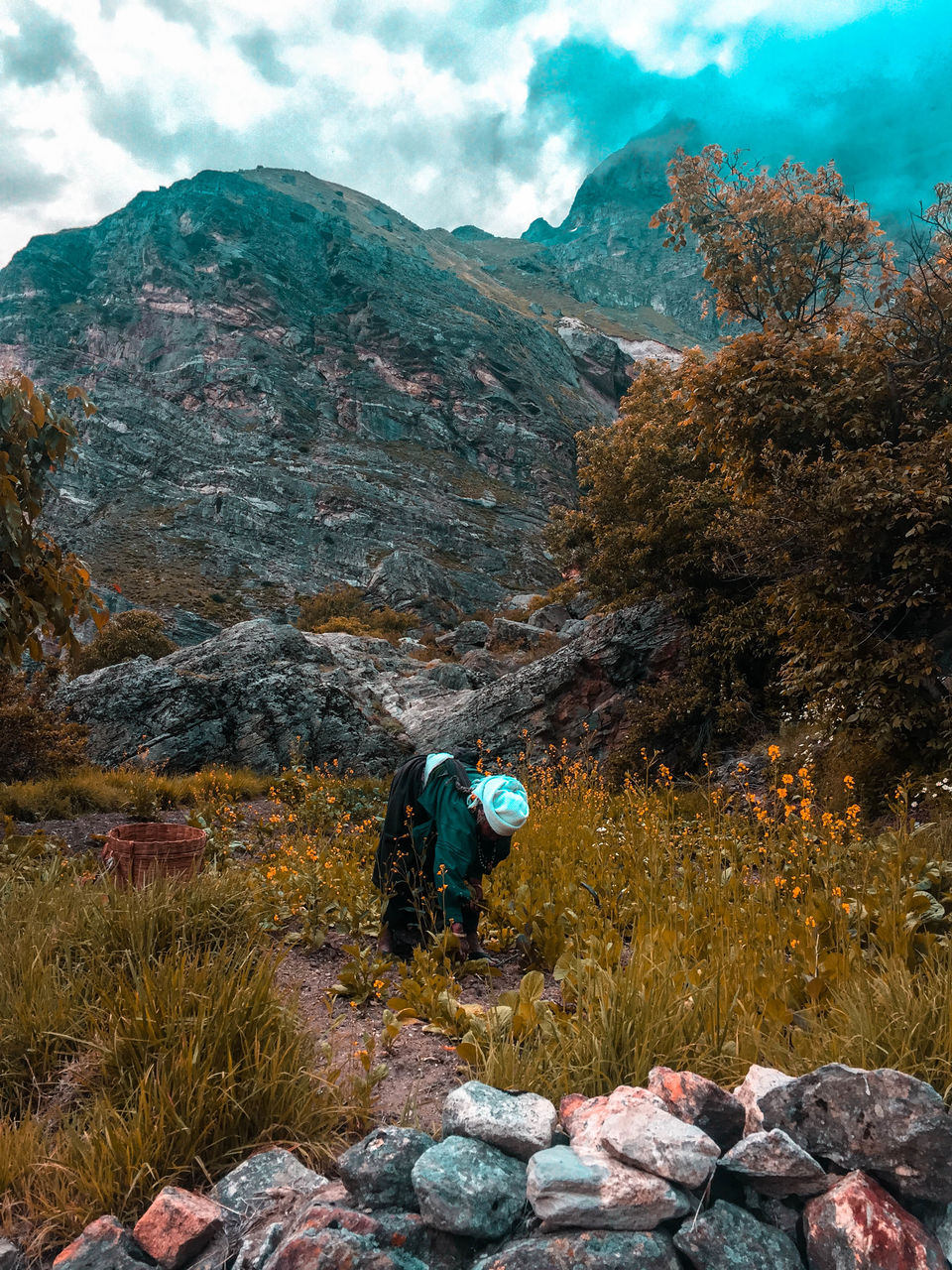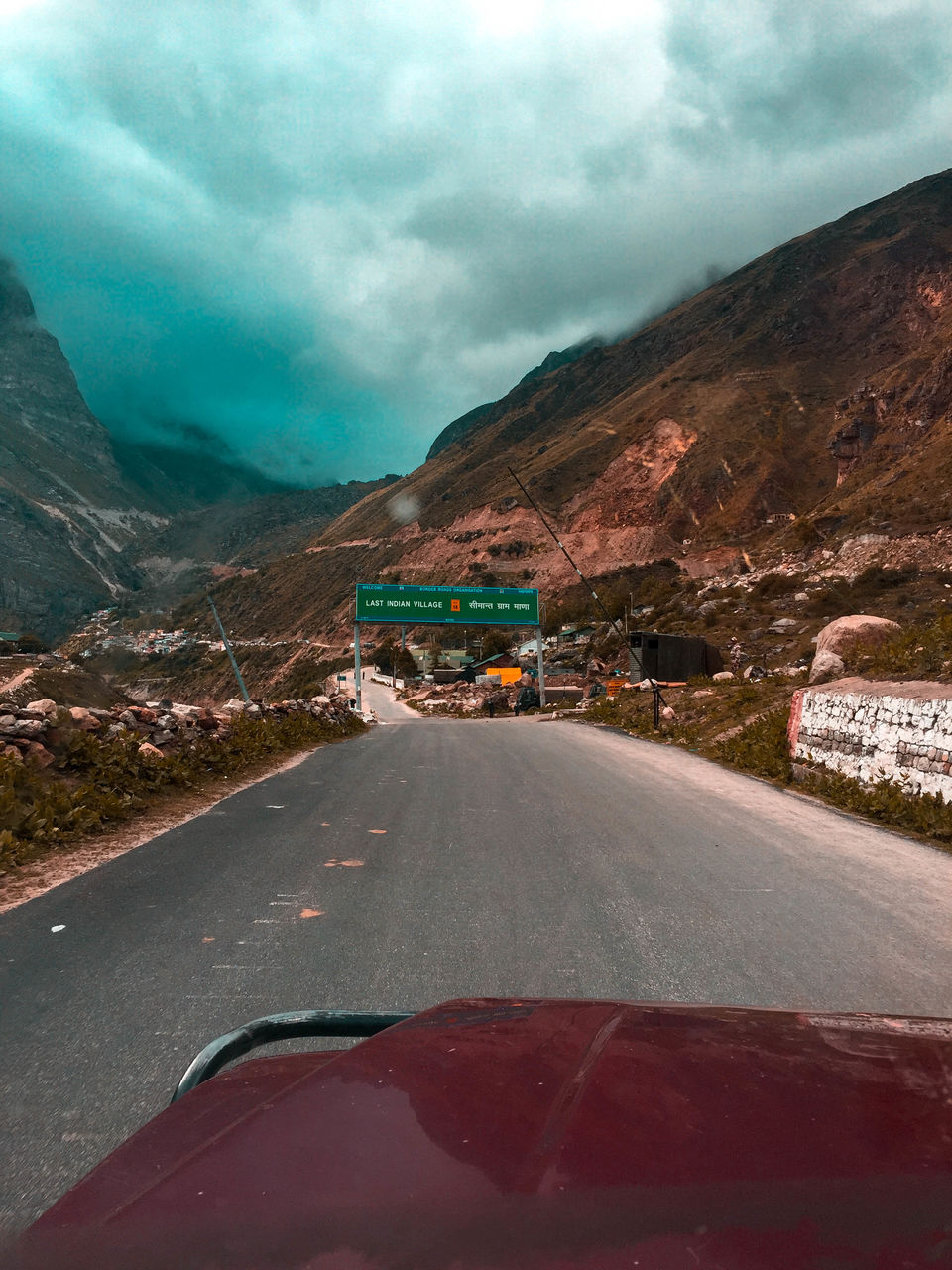 Unless you have your own vehicle, you can book a taxi and they'll charge you around 1000 bucks which includes a round trip to Badrinath plus the waiting charges. (while you explore Mana) moreover you can also hike to Mana from Badrinath.
QUICK TIP: If you're travelling solo or maybe in a pair, what you can do is look around, find other travelers who are heading towards Mana too, talk to them to travel together and pool the amount per head.
Also, I'd suggest you to book your accommodation first & then leave for Mana because there's hardly any accommodation there so you'll have to come back to Badrinath eventually.
PLACES TO SEE IN MANA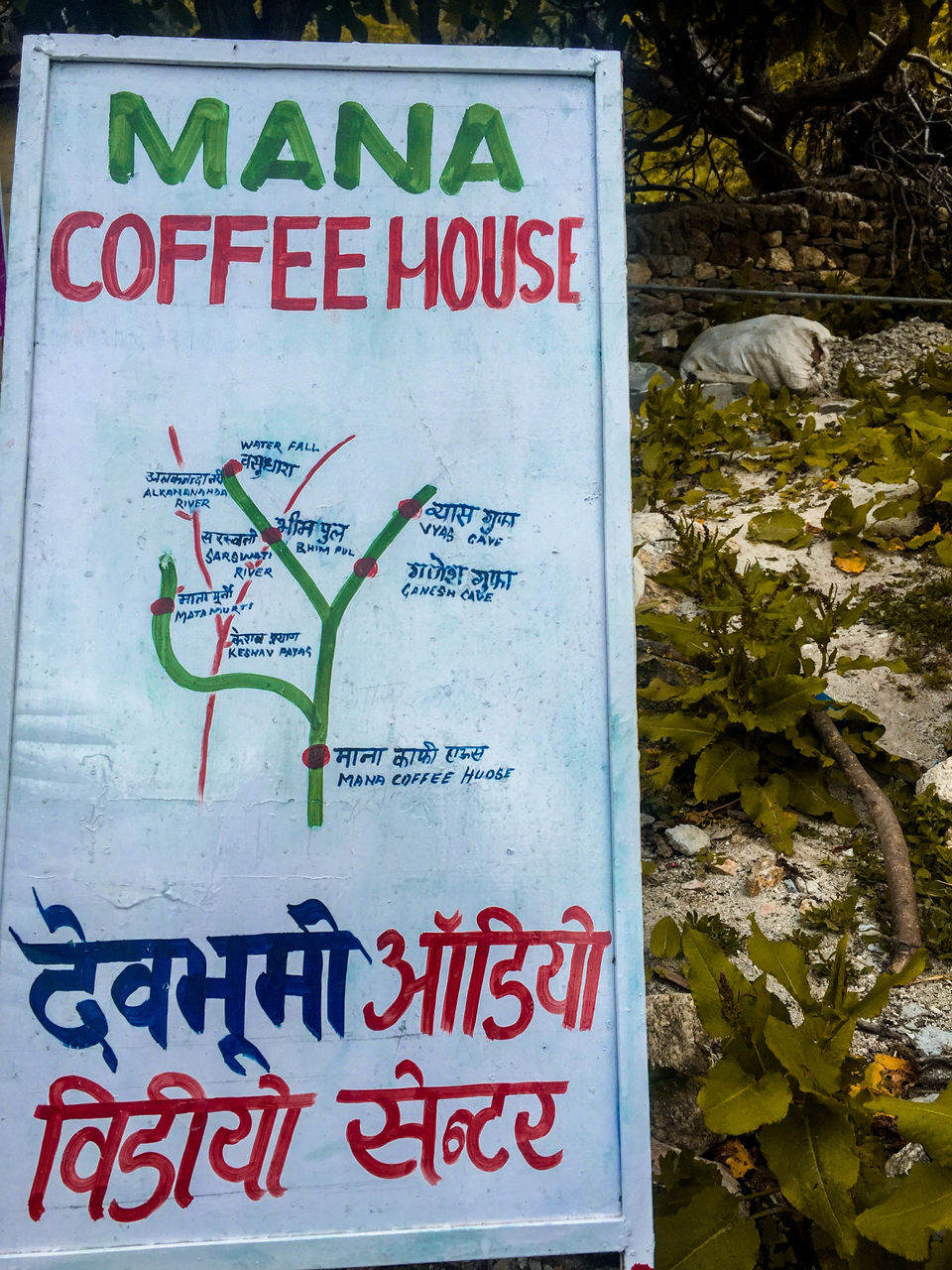 Ganesh Gufa – This is the cave where it is believed that Lord Ganesha dictated The Mahabharata to Shri Ved Vyas.
Vyas gufa – Another cave which is believed that Ved Vyas lived here while composing the Four Vedas. A small shrine in the cave is dedicated to him which is said to be 5000 years old.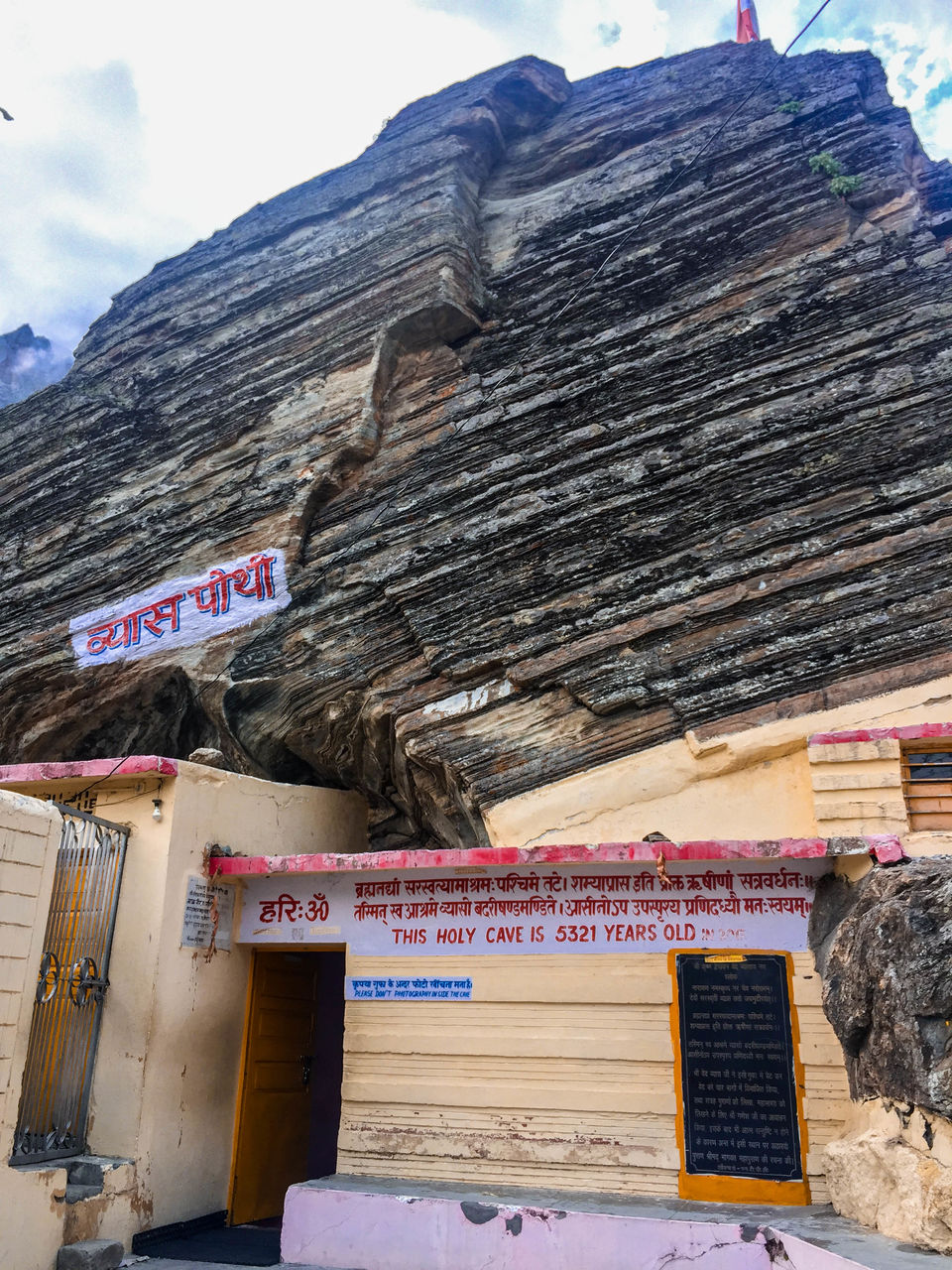 Bheem Pul– This is one of the main attraction of mana, just at the origination of mighty river Saraswati, there's this huge rock formed as bridge by Bheem itself (One of the five brothers of Pandavaas). It's believed that this bridge was formed for Draupadi (Wife of the Pandavaas) to cross the river during the journey to heaven.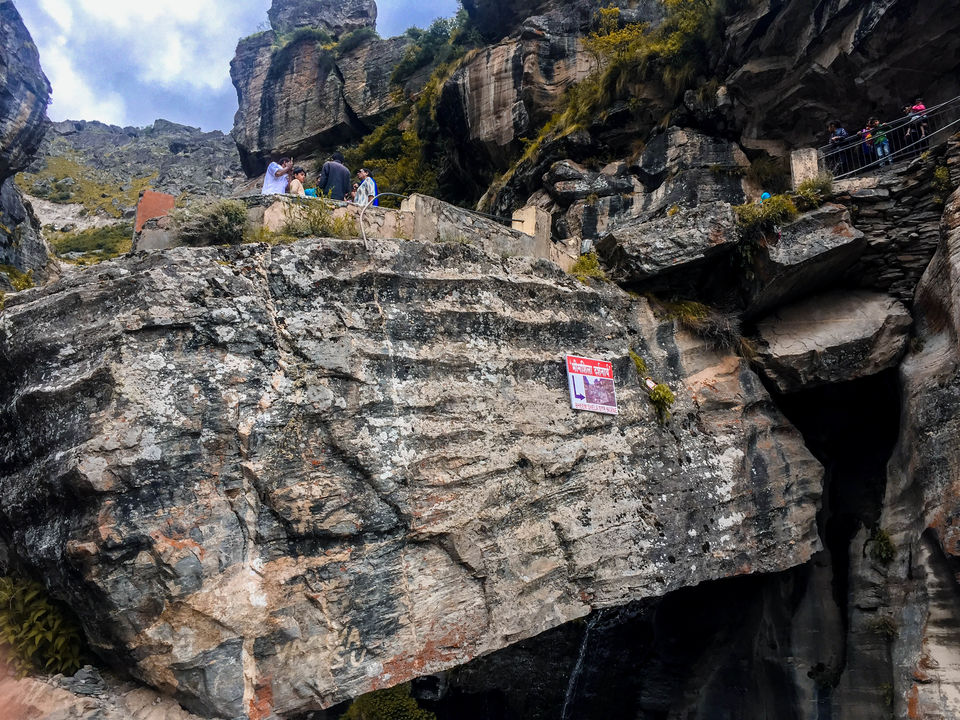 This is a must to see place in Mana, it's beautiful & has history telling elements. You can also spot the leg imprints of Bheem near the bridge (as they say).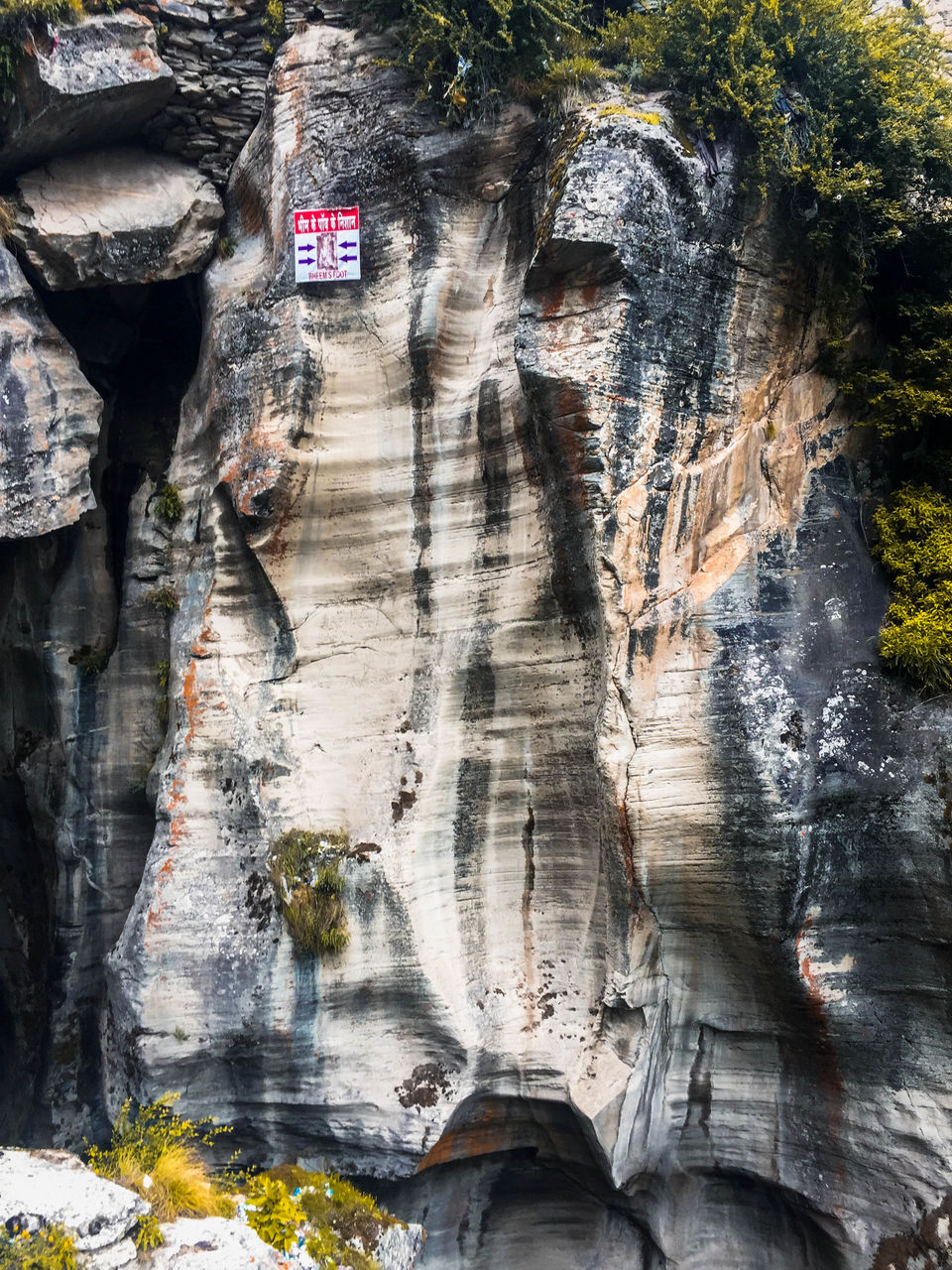 Standing in the middle of the bridge where you can see the origination of a river, you can literally feel water droplets falling on your face from so far yet so close, it's kind of thrilling yet a beautiful feeling.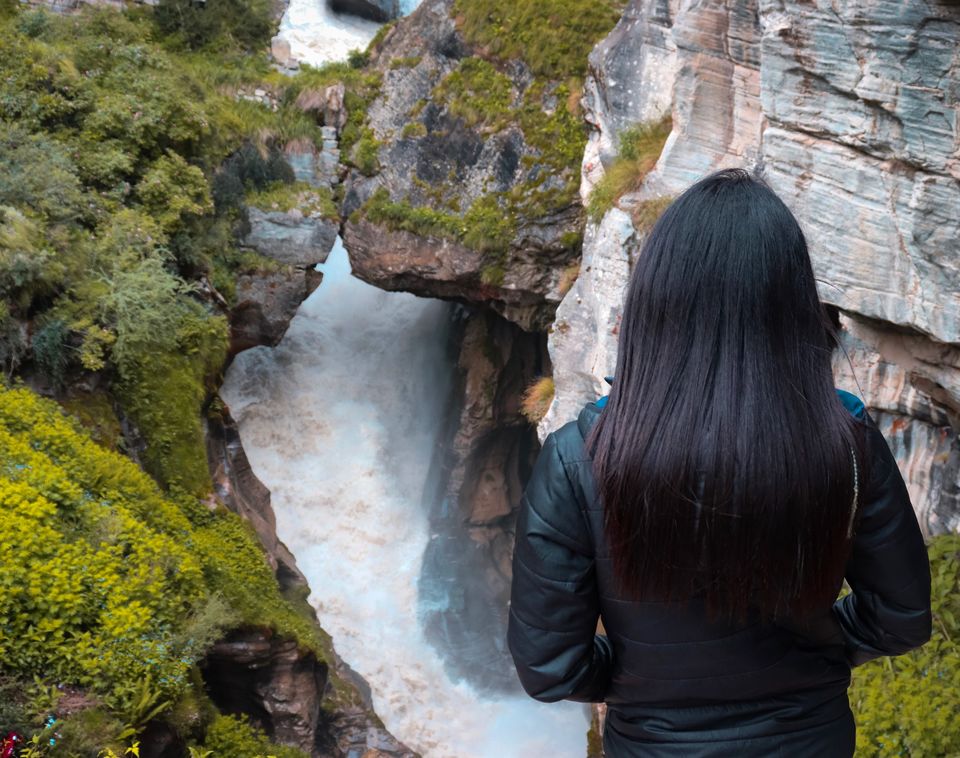 Mata Murti – Devoted to the mother of lord Narayan, this is the temple where his mother requested lord Vishnu to take birth as her son, and where lord Vishnu granted his wish by taking birth in form of twins i.e Nar & Narayan.
TREKS
Vasudhara Trek, Mana to Mana Pass & Satopanth Lake are some treks that can be done from Mana.
Not to forget, to sip on some amazing tea at those last Indian shops.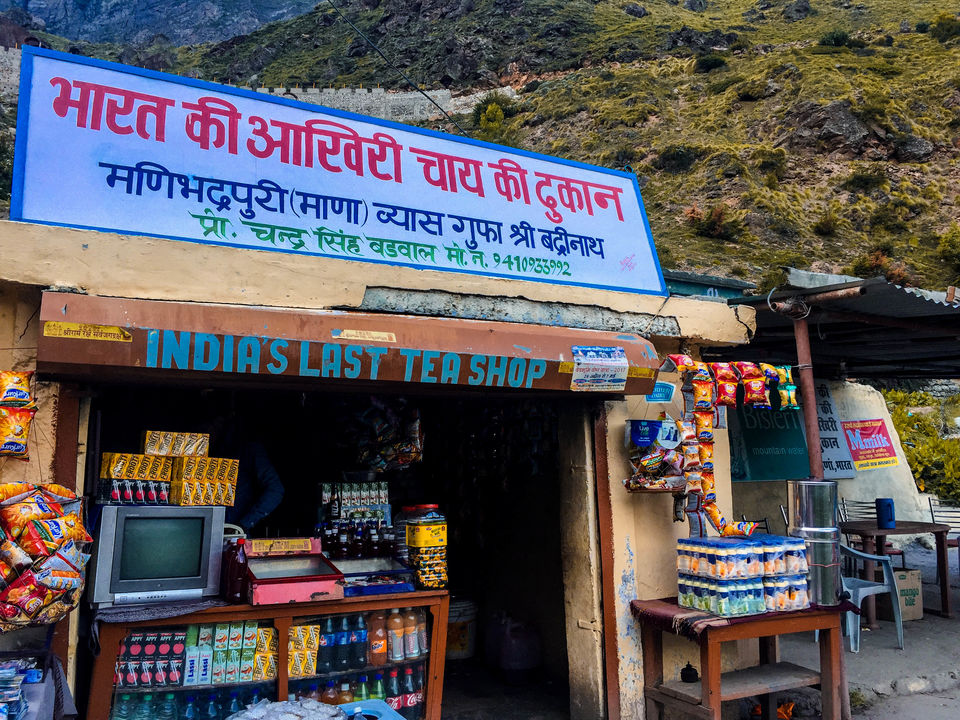 And after this i left for Delhi the next morning & with this, one of my favorite road journey ended.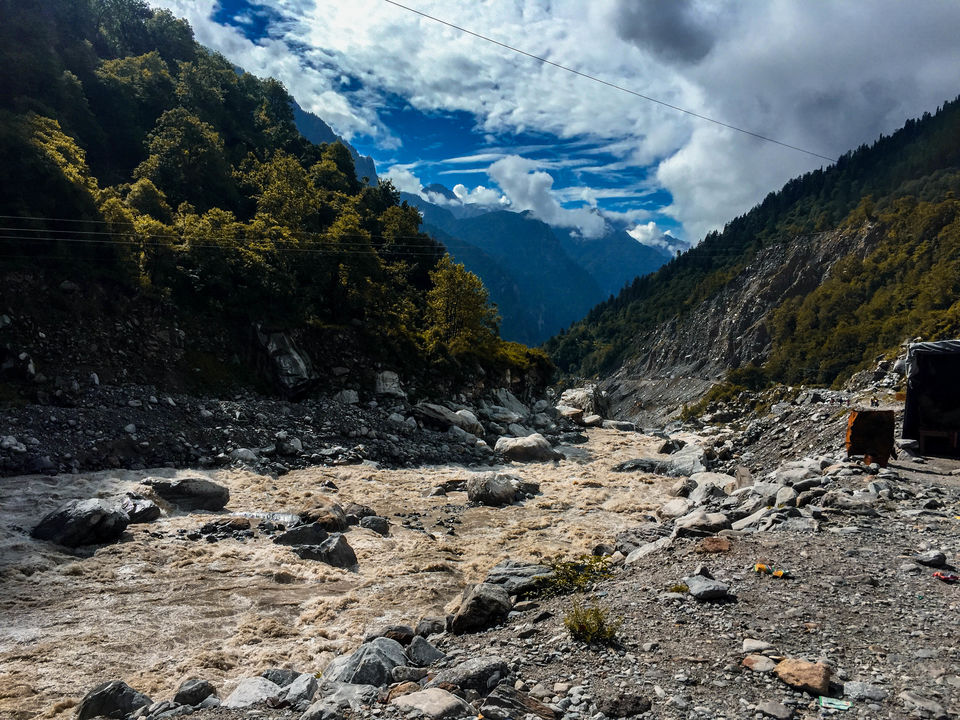 If I'm ever asked about my favourite road journey, i would say Joshimath to Badrinath, without even blinking. It's such a pleasing journey that it would leave you with almost no words to describe what you experience.
Well at least it's like that for me because I started writing this blog a year back & I'm completing this now. Duh??
I hope you get to feel the same, Happy Exploring <3