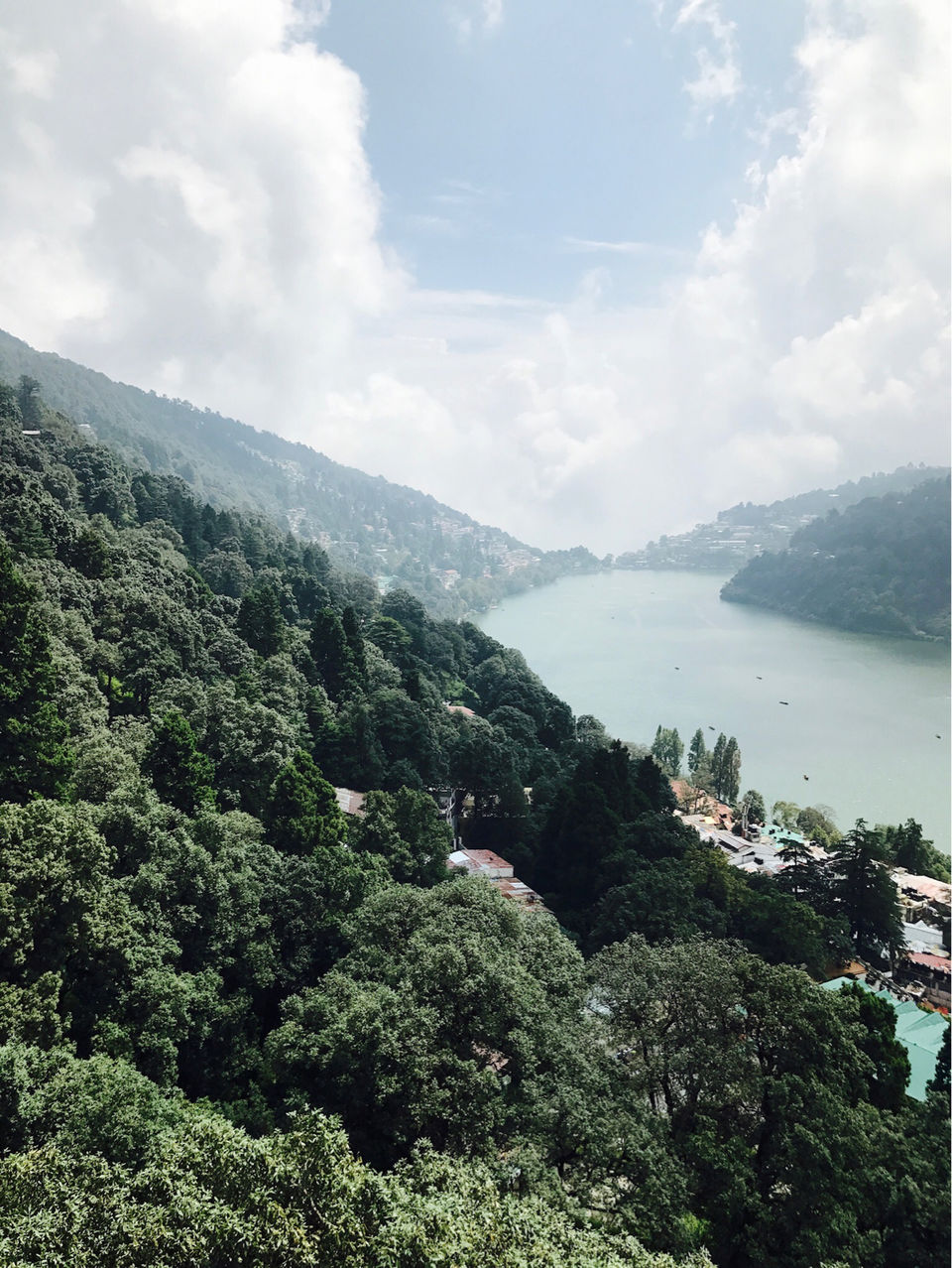 Hey everyone!!!
I hope you guys are having a great time. It's a blazing hot weather in Rajasthan these days. Thus in order to escape from the heat; I recently visited Uttarakhand. Since I have already been to Haridwar, Rishikesh, and Mussoorie in my teens, so I wanted to visit Nainital this time. From Panoramic views to exciting activities, Nainital has a lot to offer.
Nainital has many luring spots to explore and one of them is Naini Lake. It is situated amidst the township of Nainital.
The lake is extremely clean, thanks to the locals of Nainital who have kept it unspoiled. We sailed through a boat to explore Nainital Lake and reached to the other side of the lake to visit Naina Devi Temple at Mall Road. The temple is also a popular tourist attraction after which we explored the Mall Road which is famous for street food and shopping.
At Mall Road, you can even hire a bike on rent to visit the nearby places on a budget and explore the town at your own. Only a single day is enough to explore Naini Lake, Naina Devi Mandir, and Mall Road.
The next day we went on to proceed with sightseeing Nainital. The most exciting was The Cave Garden. This Eco Cave Park is a shady park with various kind of interconnected rocky caves.
After the Cave Park, I visited other tourist attractions such as Snow View and Naini Peak.
The last day was all about Bhimtal and we reached there through Bike Ride. We took the bike on rent from Mall Road. Riding bike in mountains makes you feel amazing as the clean air passes through your face, leaving you joyful. Also, the breathtaking scenery is something to die for. Through our Ride, we came to know more about the local people of Nainital. They are extremely caring and decent souls. When the bike tyre got punctured in the middle of our way to Bhimtal, we got tensed and worried as we were new to the place. But, everyone who passed by was ready to help and there was never a sense of discomfort and unsafety that came across during the entire trip.
The road trip offered incredible picturesque views and The Maggie and "Thadi ki Chai" is a must try.
Bhimtal has a wide range of adventurous sports to offer. From Paragliding to Kayaking, there are several activities one can experience. Bhimtal lake is the largest lake in Kumaon Region, known as the "lake district of India". I tried Paragliding, Kayaking, Horse riding and River crossing at Bhimtal, as this was all that was available at that time. I must say it was all fun to undergo several kinds of adventure activities back to back.
Overall it was a fun-filled and memorable trip to Nainital and the experiences are still alive in my heart and mind. For anyone who likes hills and scenic beauty, must give Nainital a shot for their next Vacation.
This is all from my Nainital Tour. For more such travel posts, stay tuned.