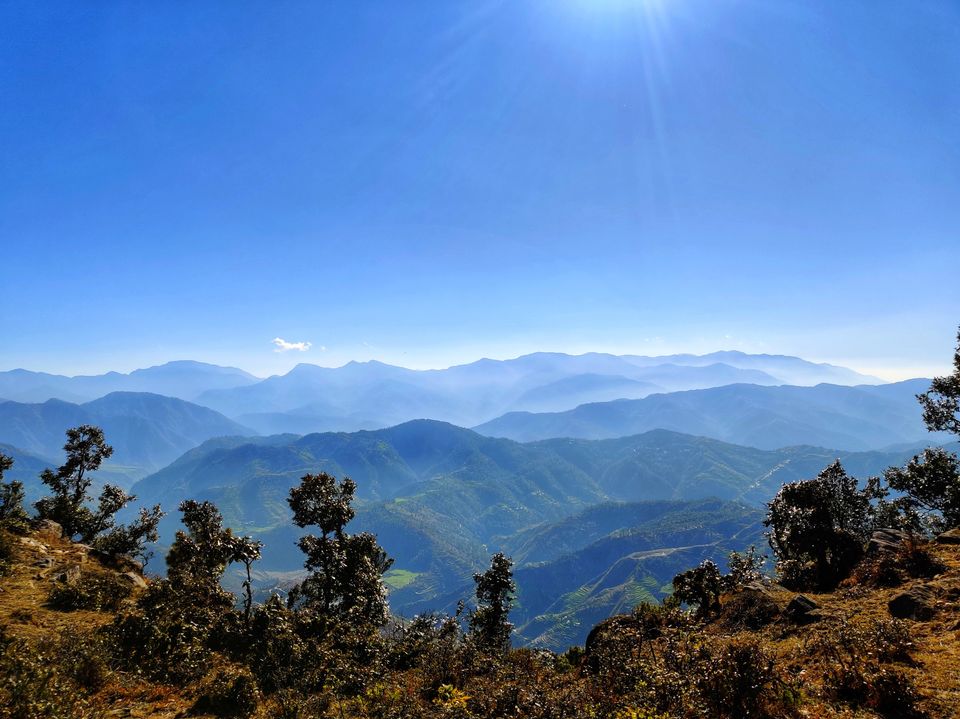 Having lived in Uttarakhand all my life, one thing I can tell you for sure is that living in the mountains is not all about beauty, thrill and peace. It comes with an awful lot of challenges around living conditions, employment opportunities or even lack of essentials in the mountain villages. The problems have been further escalated by irresponsible tourism where emissions from motor vehicles have caused serious air pollution in many parts of the state and construction of innumerable hotels and restaurants has led to large scale illegal construction in several cities. Moreover, lack of stable employment has made living in the mountains a big issue for the natives with lakhs of youth searching for jobs everyday.
To avoid these challenges, the locals have migrated in huge number from the mountains in search of employment leaving their villages and towns empty. As per news reports, 1065 villages in Uttarakhand have become ghost villages because hardly anyone lives there. The situation has gotten so adverse that when someone dies, there aren't even enough people to carry the remains to the cremation grounds.
Amidst these hardships that the state faces, there are initiatives that have tried to establish employment opportunities for the locals while doing their best to help the state deal with the environmental issues. Here is a list of some of these initiatives. The next time you're in Uttarakhand, do make sure that you try to stop by and support them:
1. Ecotourism Resorts
A lot of people have taken the charge and opened up ecotourism resorts in the state that provide sophisticated accommodation options while sustaining the environment and providing employment opportunities to the locals.
AyurVAID Kalmatia is one such initiative in Almora. It is a wellness retreat in the wilderness of the forests that provides people with the relaxation they need through their in-house Ayurvedic center. They've employed the locals of the village and taught them these skills to provide them a platform to earn livelihood in their village. Also, the entire resort and center functions on rainwater which is a step to save water in the state.
Visit: http://ayurvaid.com/kalmatia/
Another such initiative is Nayalap in Shitlakhet. With the fresh idea of "Glamping", its name is "Palayan" spelt backwards, which is exactly their intention. It started off as a hospitality venture with 4 luxury tents providing the best of Kumaoni culture and comfort. Today, it has now expanded to sourcing Kumaoni products-from handcrafts to cereals-and helping these products reach discerning consumers across India inspiring a better and healthy lifestyle.
Visit: https://nayalap.com/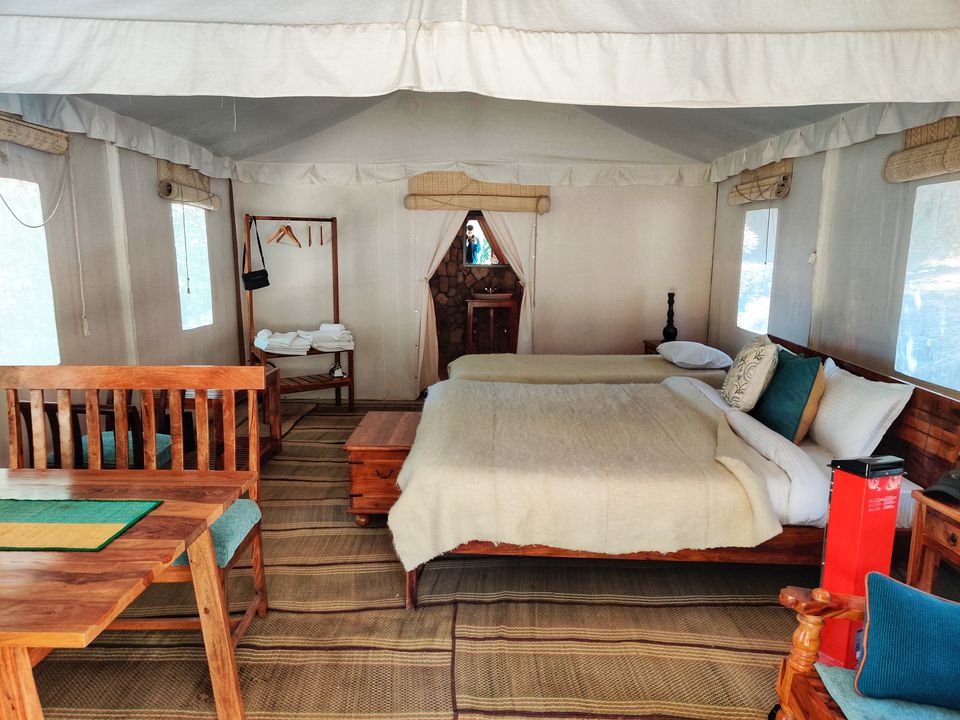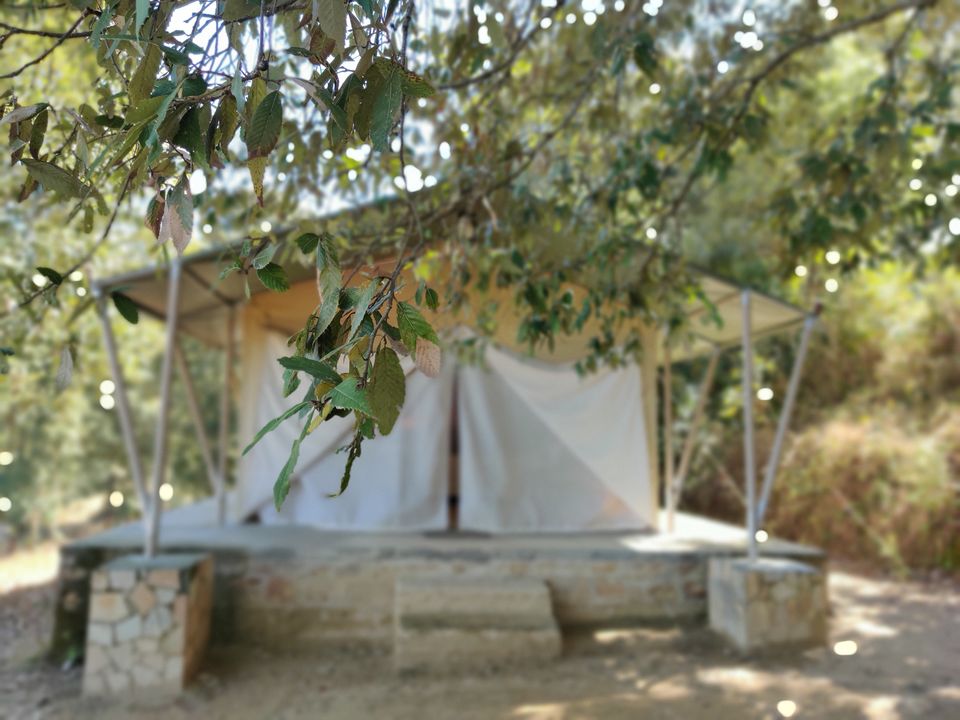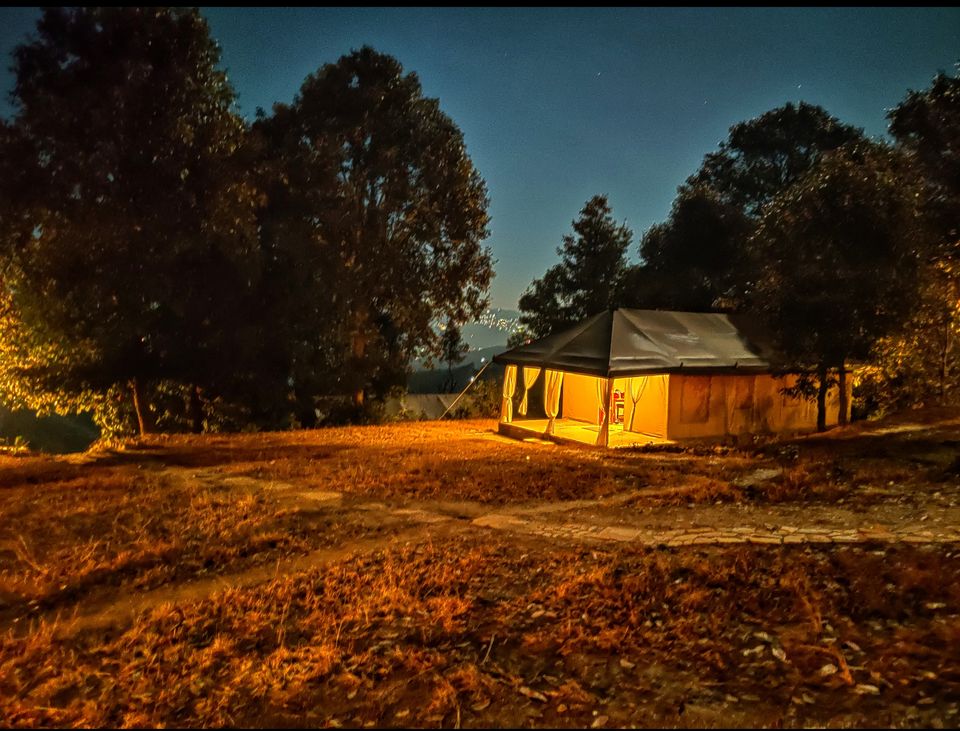 More such resorts and retreats are functioning in the state to provide world-class comfort with no compromise to the environment. Do priorities them during your next travel.
2. Handicrafts
As soon as you enter any famous hill station of Uttarakhand, you'll find multiple local stores selling everything from bamboo crafts, wood crafts to jams, sauces and pickles. The local men and women are trained artisans who've mastered the skills of knitting, weaving, furnishings to create a livelihood and multiple non-profit platforms have helped them get a forum to exhibit their talent. Few of these names include
a. Himadri Hans, formerly known as Panchachuli weavers. They have range of woolen products from Merino to Pashmina for you to choose from
b. Avani lets you to the world of scarves and stoles
c. Kilmora and Himjoli have it all, from clothes to jams, pickles and local handloom.
These are some great options to shop from for assured quality and to support the state tourism.
3. Animal Husbandry
This is a rising employment avenue in the state with major target being around dairy development, poultry, fisheries etc.
What's in it for you?
Many skilled cheese makers have found solace in the quaint towns of the state and have established their business by training the locals too. Darima Farms, one of the popular cheese maker near Mukteshwar has its owner trained from Italy while another called "Old Hill" famous for its Gouda cheese has its owner trained in Auroville and Netherlands.
Their products are available in Big Basket too if travelling is a problem for you!
4. Agriculture and Forestry
With a huge part of state being covered in green, this isn't a surprising entry here. Although, a huge chunk of the land here isn't suitable for conventional agriculture so newer technologies have been used to make the most out of it.
Fruits like Plum, peaches, apples can be seen everywhere if you visit during the spring time and it's like a local cherry blossom festival here. Other avenues that the agri-business has taken here are Mushroom production with a variety of mushrooms being grown in different parts of the state and silk production, Mulberry and Eri.
The dense forests of the state have been providing a staple of pine oil production, essential oils and dyes that have been commercially sold to support the locals.
While these are some dominant frontiers in this initiative to create sustainable employment in the state, there are other initiatives that have been trying to support the community in their own capacity. Many eateries in Bhimtal, Nainital and other parts have started employing local women to help them gain a livelihood for themselves. One such example is "Chai etc." in Mehran Gaon, Bhimtal.
Uttarakhand is one of the most beautiful states in the country that encompasses the power to transport anyone to their happy place with the peace and serenity it offers. While it's been giving us all of its beauty and nature, it's time we start giving it back something too. These were a few initiatives that have tried to improve the livelihood in the state, are you aware of any such initiatives? Do let me know!