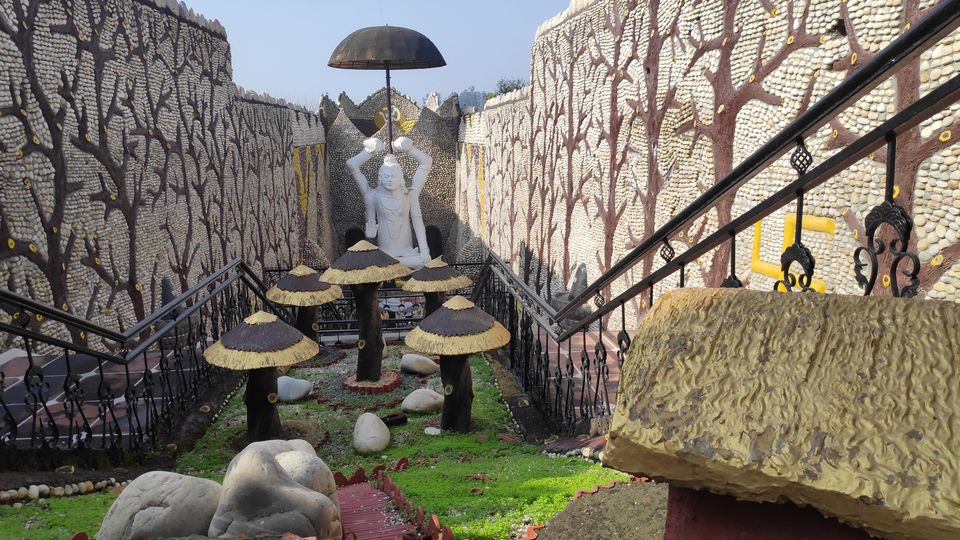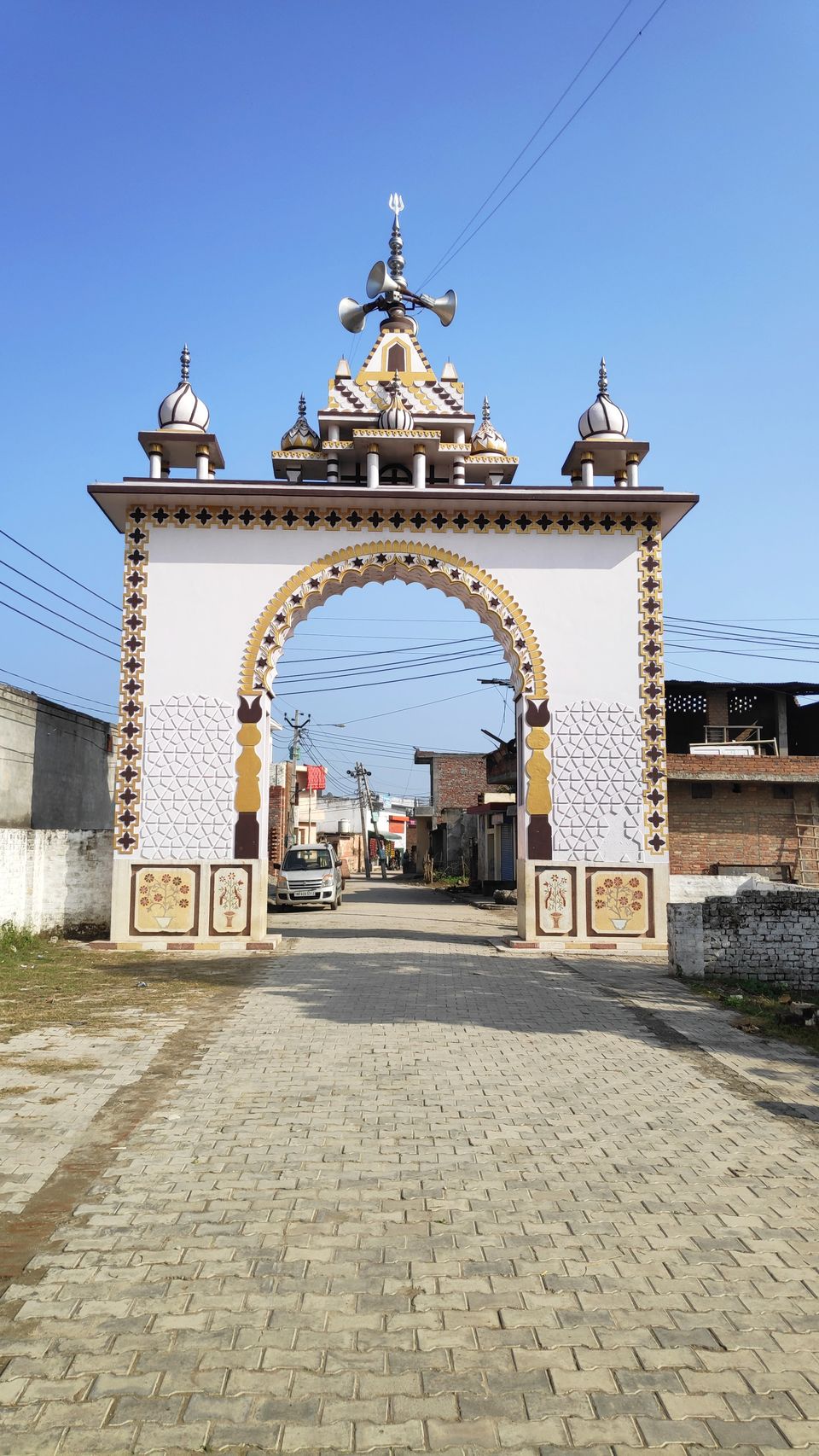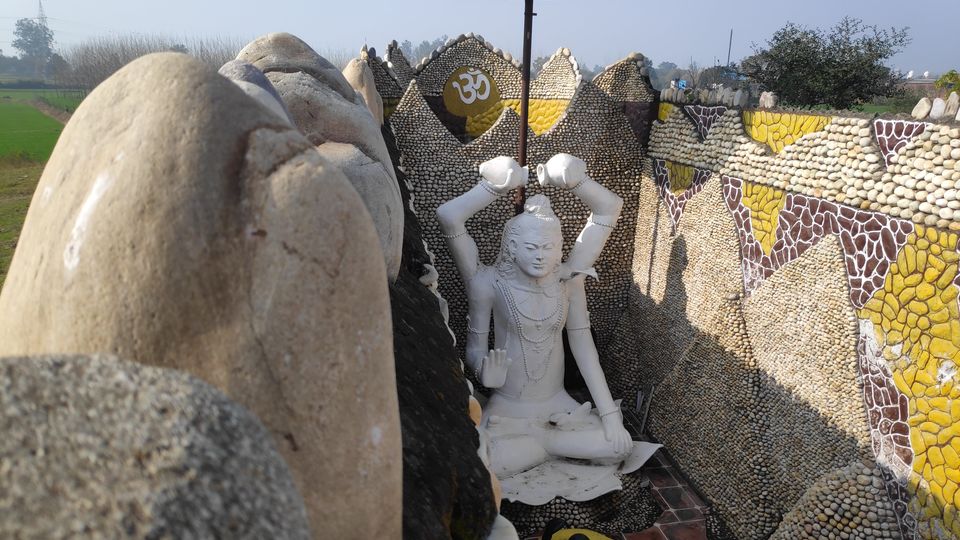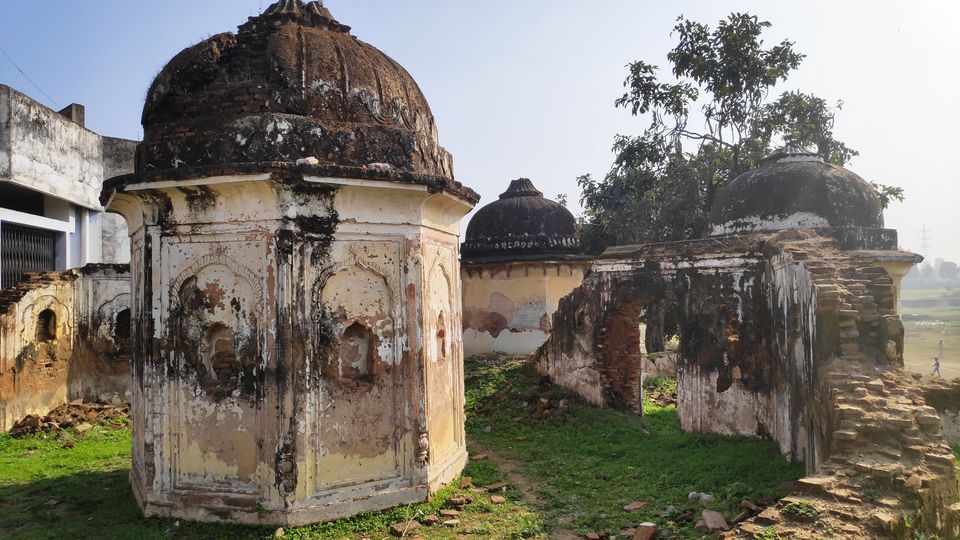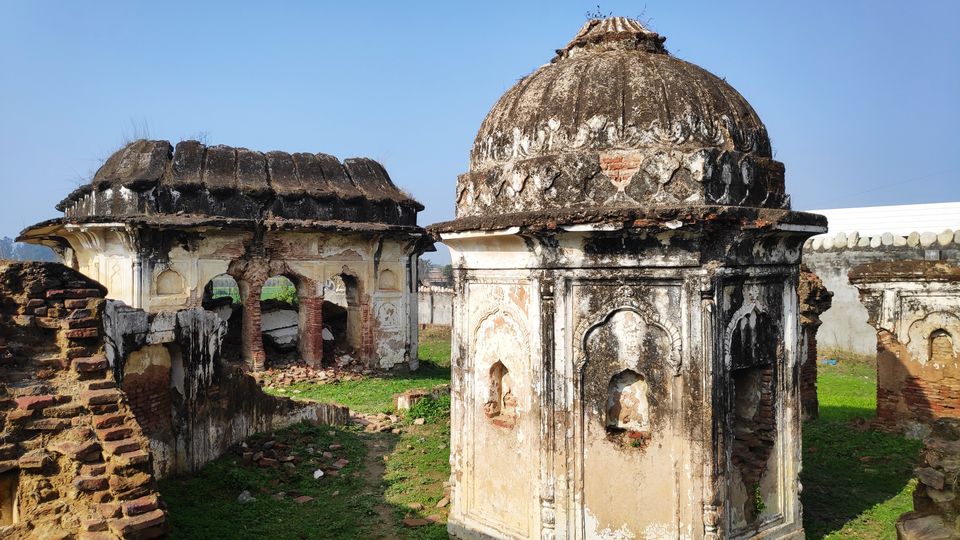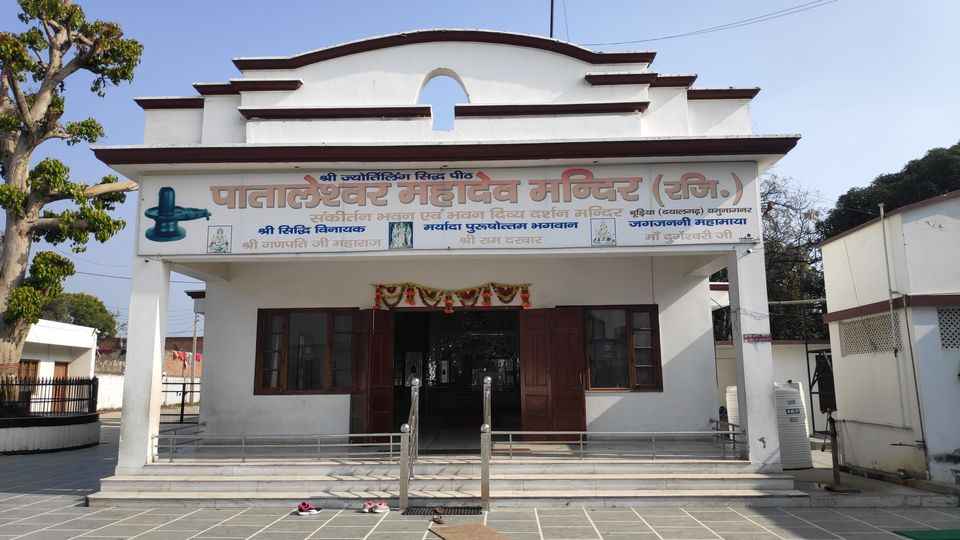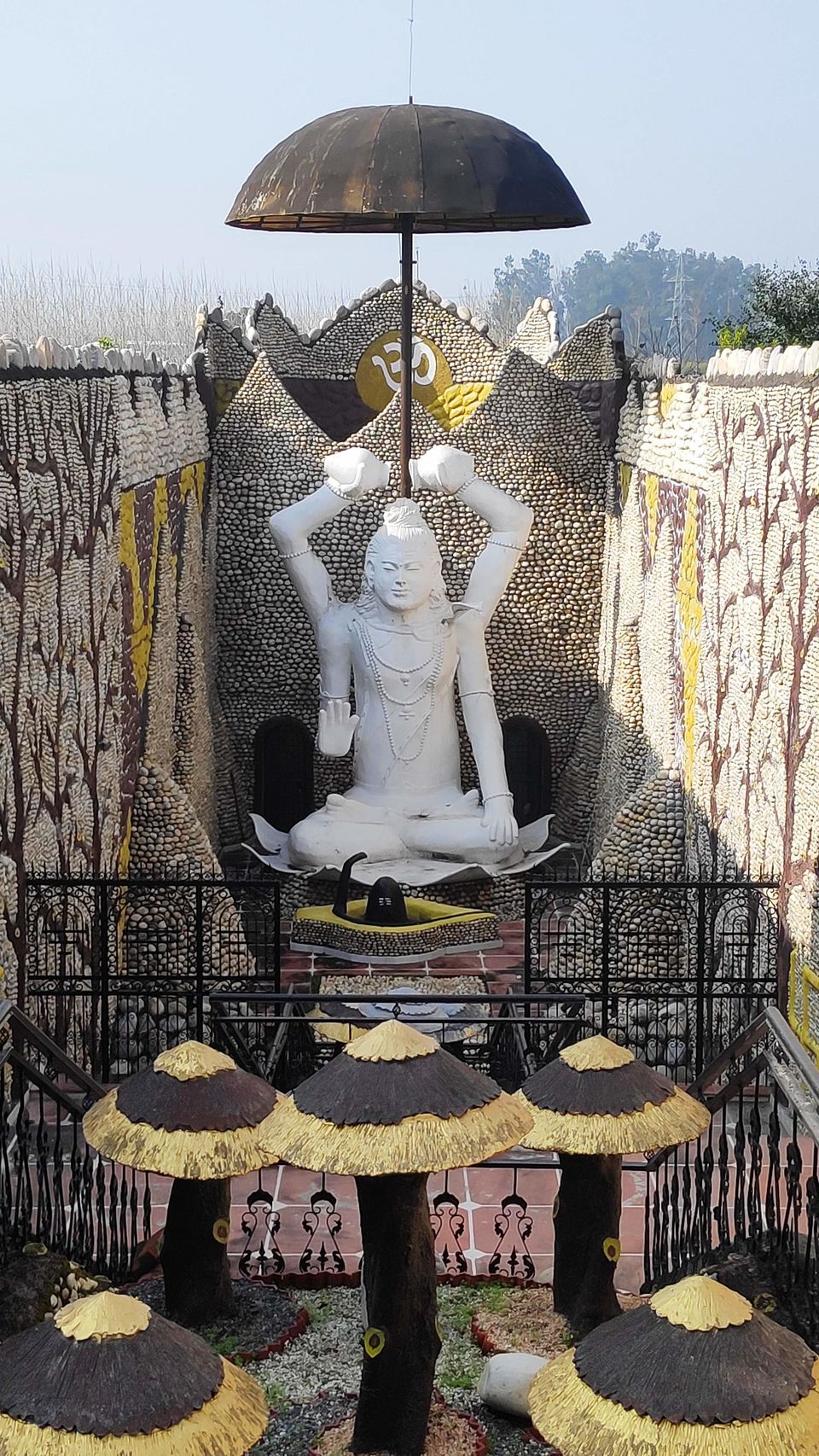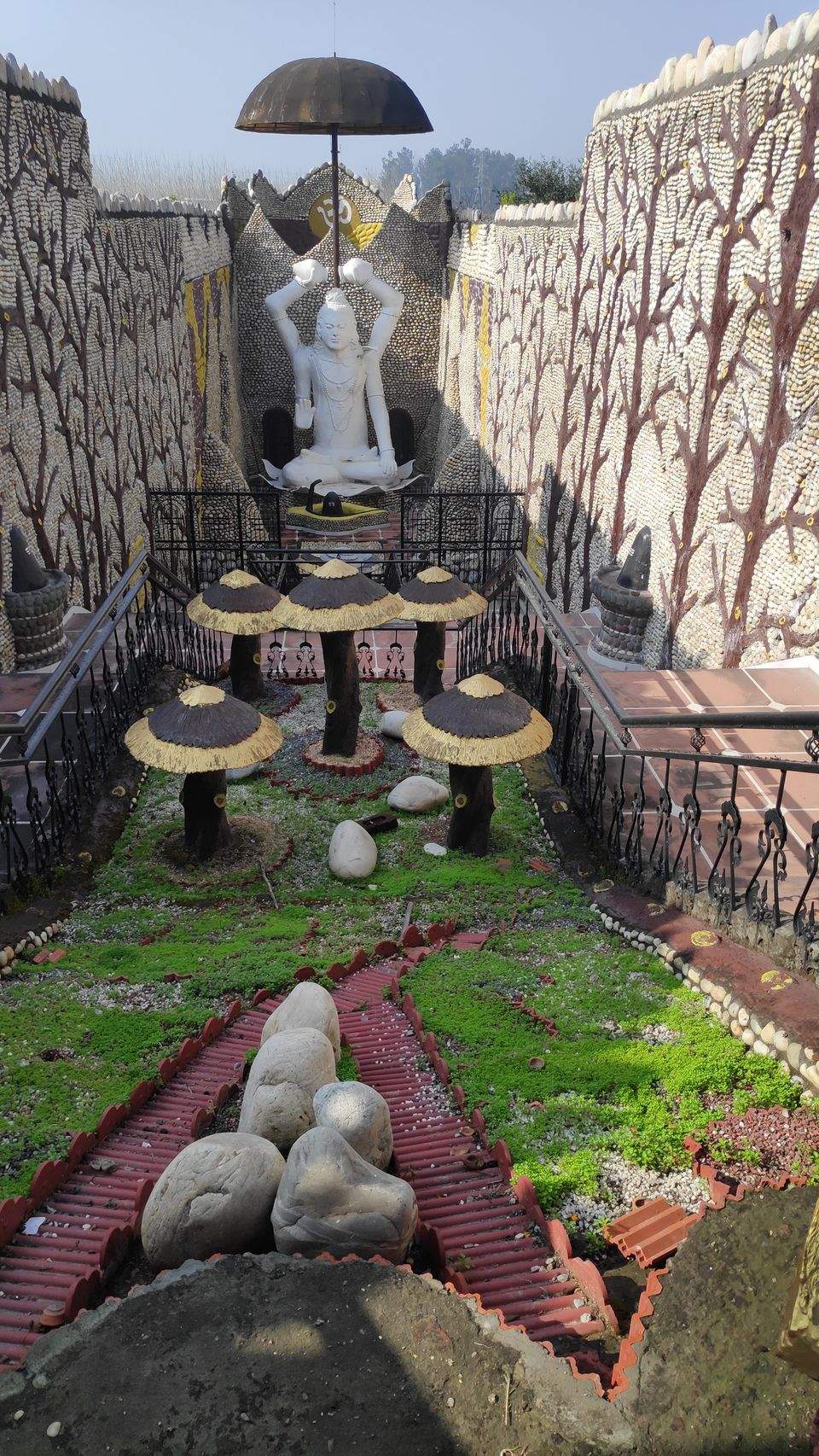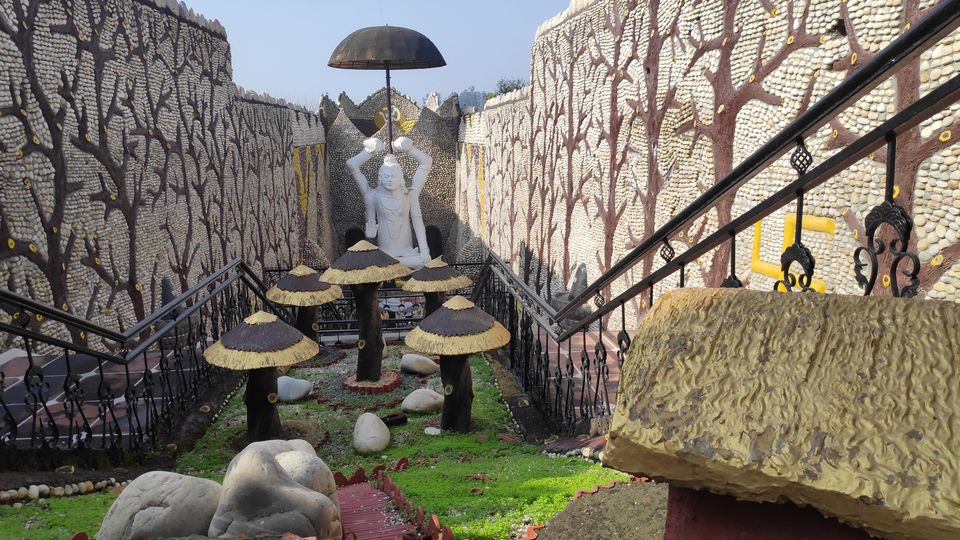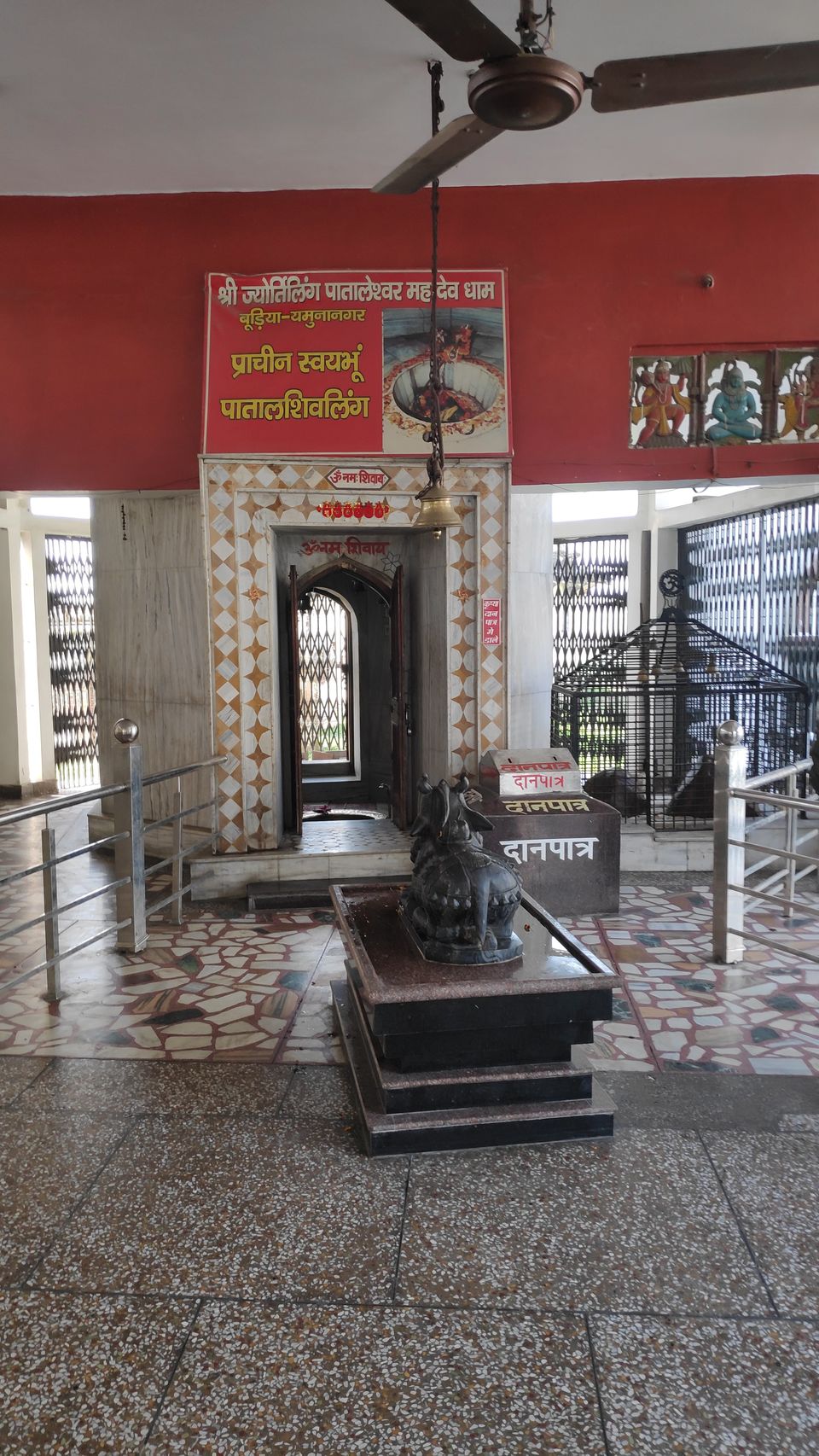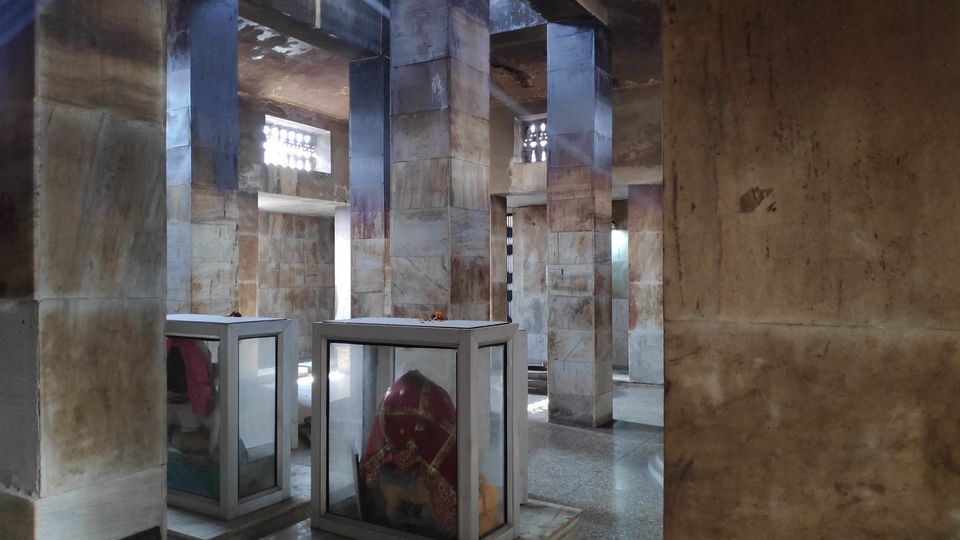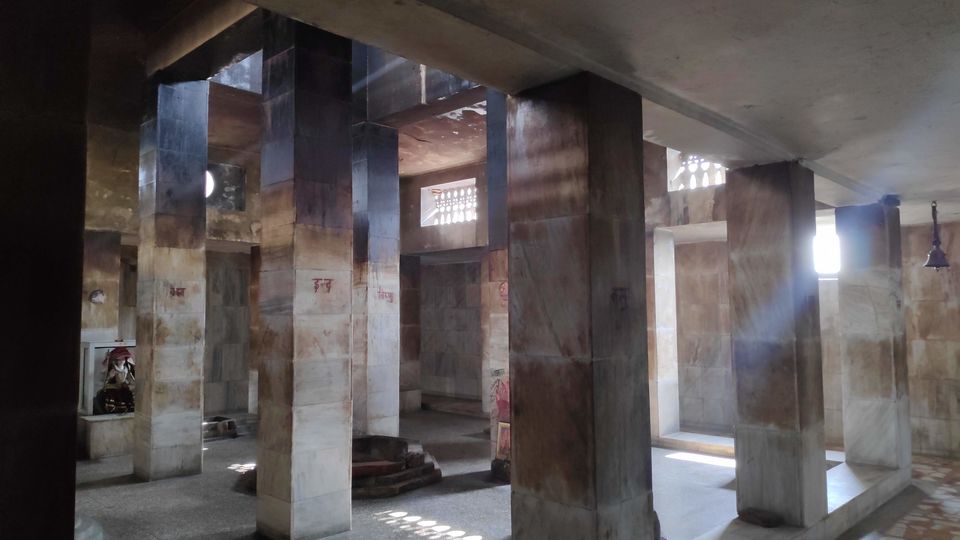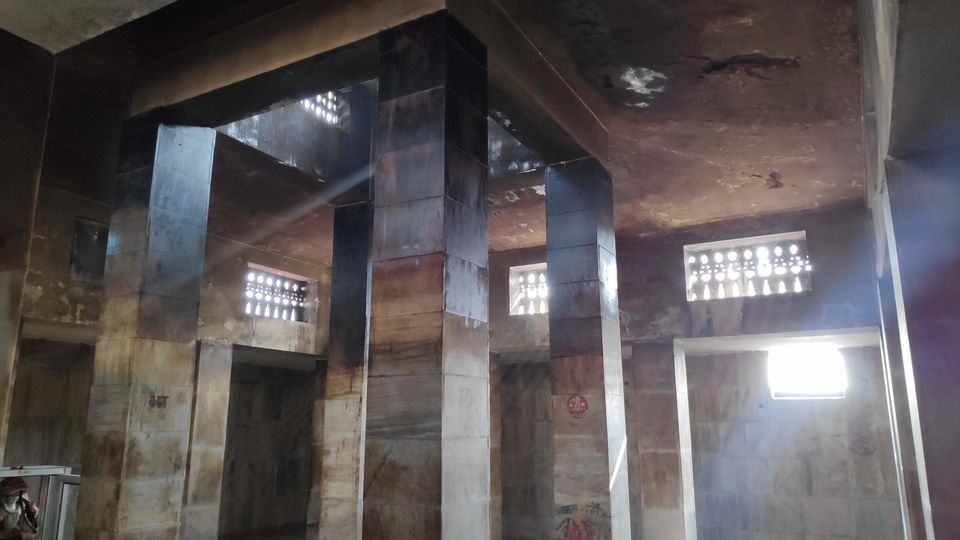 Pataleshwar Mahadev temple
Before reaching there, I read that information that somewhere in the region there's a temple named Pataleshwar. There's a belief in the town that if there's water present on the floor of the temple, then there's a possible chance there'll be flood in that region. How much of that is the actual truth? I'm not the one to answer that.
- Location - Buria, Dayalgarh
- Surroundings - Once you're near the Dwar(The Gate), you will see "Shivdwar" inscripted on it and this dwar is about 20-30 feet in height.
After getting inside I asked a local pandit what is so special about this temple and he said that there is "prachin swambho pataal shivling" which is the main attraction. Not only that there is a gigantic shivmurti with an additional shivling. This, however, is only opened during shivratri or any other Mahadev festival. With this there is Sidh pith and havan bhavan. So in total there are 4 different attractions in that Mahadev temple
1. Prachin swambho pataal shivling
2. Tall shiv Murti with another shivling (opens in festive days) if you google the name you will get photos of that murti
3. Sidh pith (Where all kirtan bhavan happens)
4. Underground Yagya bhavan (where I noticed different planet names written on wall .
As Spectator, I visited all the places one at a time.
1. Prachin swambho pataal shivling. It's like contemporary temple, where you will find scriptures written on the wall, like Aartis. Also, a Lota in which you fill with water and pour it on top of shivling with a cloth on your head (sar dakha hona chae)
2. Tall shiv Murti with another shivling behind the closed gates . This is what I was there for, to see that statue. As I looked closer behind the Murti, I got a hint that there's a well behind it which is to ensure that area didn't filled up with water. What I wrote in the beginning seems like a true statement afterall.
The stairs and the surroundings are appreciably maintained.
3. Sidh pith - it's an open hall type of place. Where as I said kirtan, bhajan are generally sung. With ram Parivar Murti in the opposite side of the front gate.
4. Underground Yagya bhavan - when I went there I felt some energies I don't know why but the ambience of this place was quite different from any other place I've been to. Perhaps, maybe because it's underground.
There are 3 havan kunds in the center with 16 square poles as a support and there are planetary names written on each pole like Surya, Shukra, Bharaspati and more (names of planets as in Hindu epics) with 3 small Murtis kept in the glass and aluminium cabinet so that they accumulate smoke during or after hawans.
After spending 20-25 minutes there I came out . As I expected there is really something special about this place that I felt when I entered it.
After I underwent these awesome experiences my expectations were met. But, there was one more thing I noticed while roaming which is outside the boundaries of the temple.
Just behind the temple I saw there was an old minar( a type of ancient Mughal building) with cracks and patches. This is what I needed all along. After finding the way to the Minar, I went there and I tried to inspect it.
I observed no one cared about this remnant and no one was there from whom I could ask for permission. So, I clicked photos and inspected it properly on my own.
Ending note.
This Pataleshwar Mahadev temple experience of mine was full of surprises. I thought there was only one centeral Murti but there is lot more to see and to explore. Reaching there is also fairly easy, nearby Buria Gurudwara. I had a trip full of surprises which I'll remember for years.