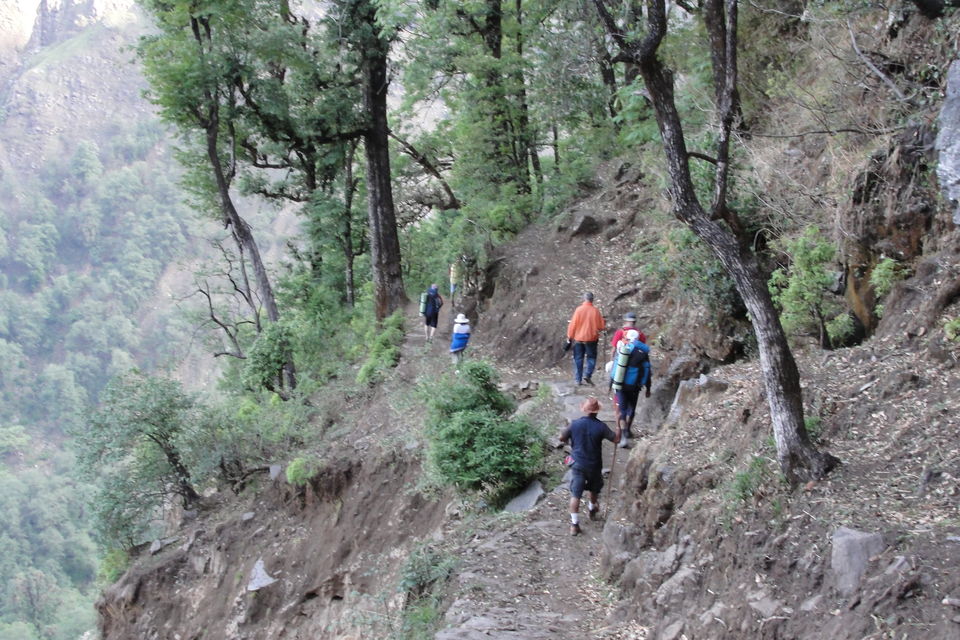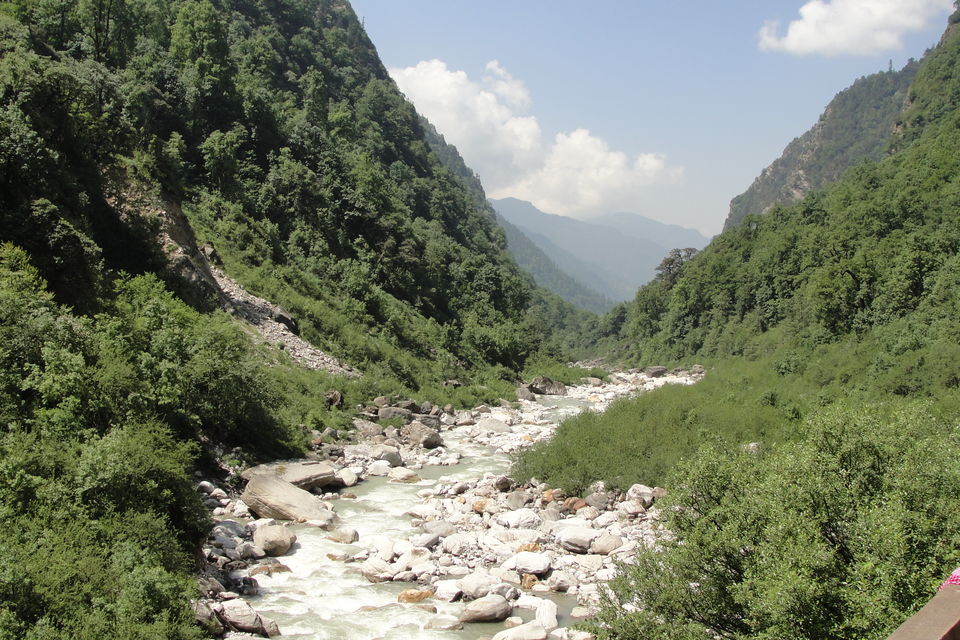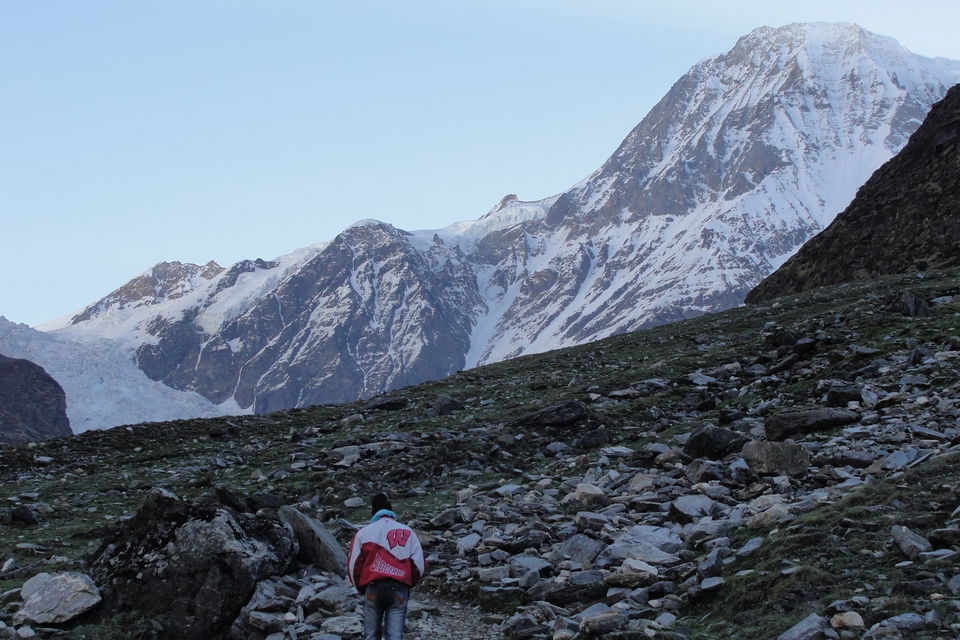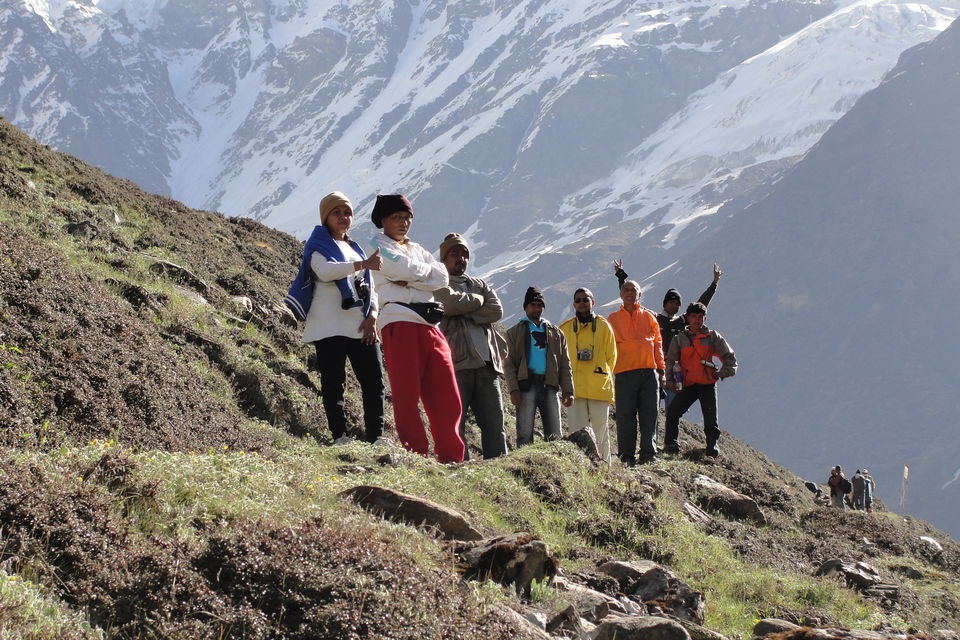 Pindari Zero Point, altitude 3350 meter, awesome natural beauty, livelier Pindari River. Pindari is in Kumaun range at bageswar, Uttarakhand. From Kathgudam rail station we took a rent car towards Swang. Reach to Swang at late evening. Stay there at a small home stay.
Next day we start trek towards Dhakuri Top with our porter Kapil. The route though Lower Lohar Khet, Upper Lower Khet and summit Dhakuri Top; 14 kms uphill with birds racket and beautiful falls. Dhakuri is a valley surrounded with high icy mountain and skyscraper Pine tree. Then at night heavy rain; it is an amazing experience. Next day khati, 9 kms decent route. At khati we stayed in a trekker's hut. Khati is last village in this route, it's very organized small village.
Next day towards Phurkia, inaccessible route but unique scenic beauty. That day I have realized that if someone steps with flashy stream, trek to hill then he/she can speak to the nature.
Finally next day that awaiting glorious moment. We have started very early morning, dark road, we walk with lamp in land, can't see clearly. Then slowly slowly golden sun rises from the slopes of icy mountain. Then we summit Zero Point and feel tireless. After few time spend we come back down. Then reach to dhawli and next day Dhakuri top. At last back to home with lots of energy.