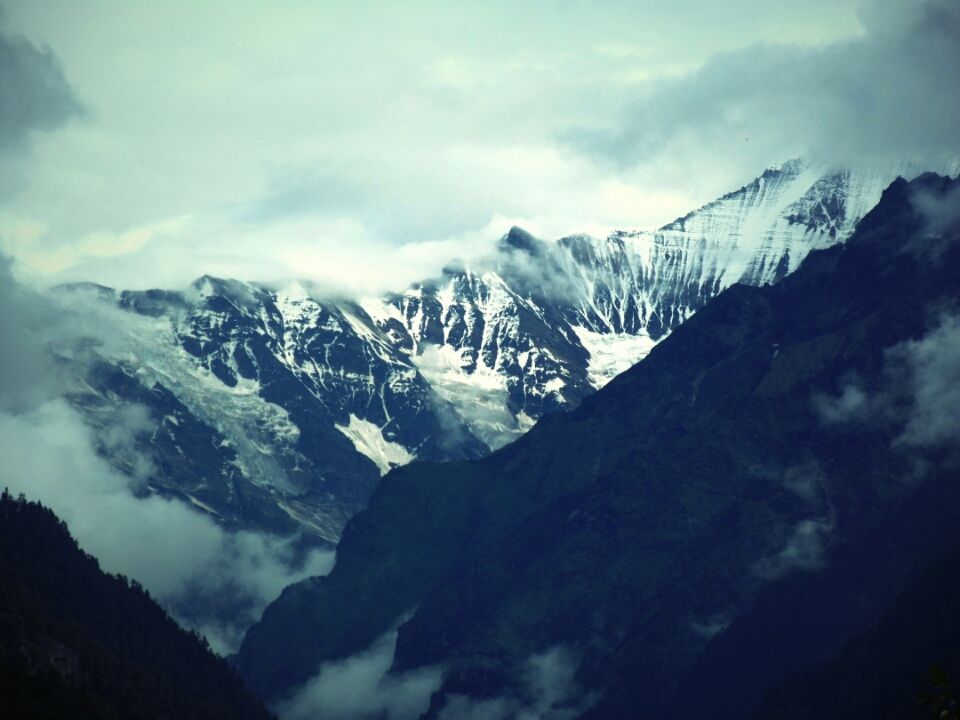 "Wo kehte hai na bin plan kiye hue trip hi sabse achee hote hai"
◆Haldwani to Bageshwar:
I got a call from my friend (Mitanshu Bisht), he said bhai kahi chalte hai yaar. After some discussion we called our friend (Sanjeev Karmiyal) whose village karmi is in bageshwar district of uttarakhand. Many time he talked about beauty of his village. We packed our backpack and boarded a public transport bus to reach bageshwar. We picked our friend (Sanjeev) from almora.
We reached at bageshwar at 6pm . We met there with Devraj Singh Karmiyal (Deepu bhai) who will be our guide cum friend cum brother for the entire trip!!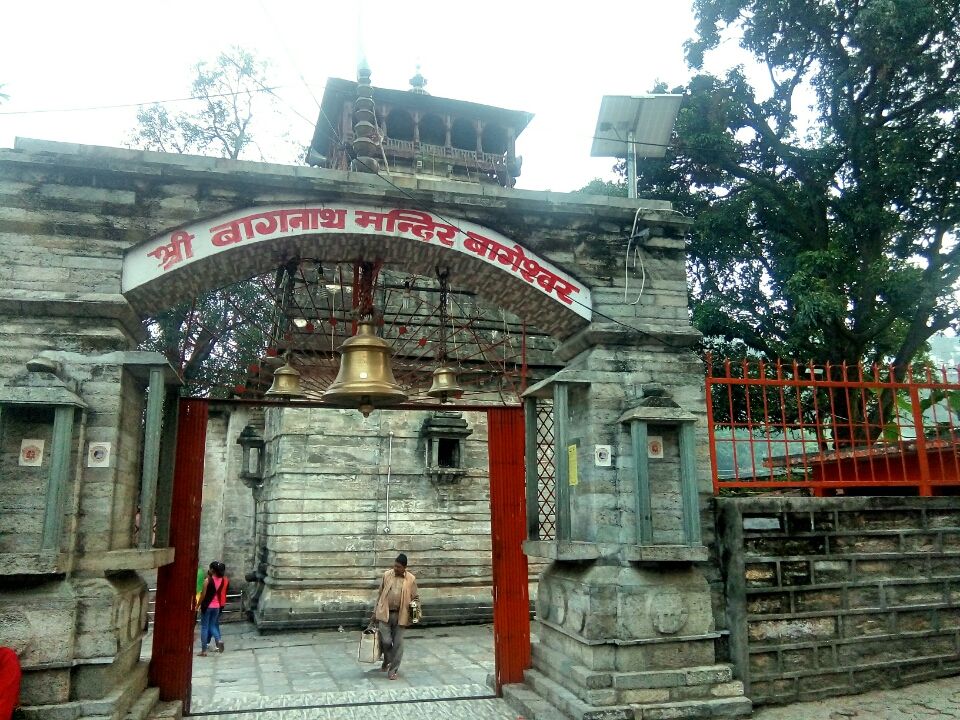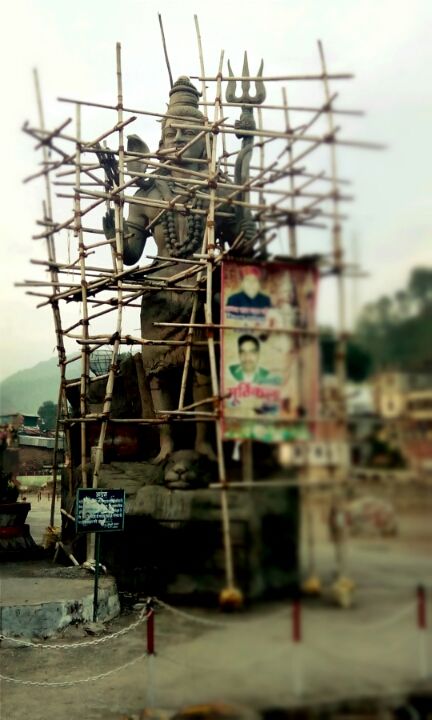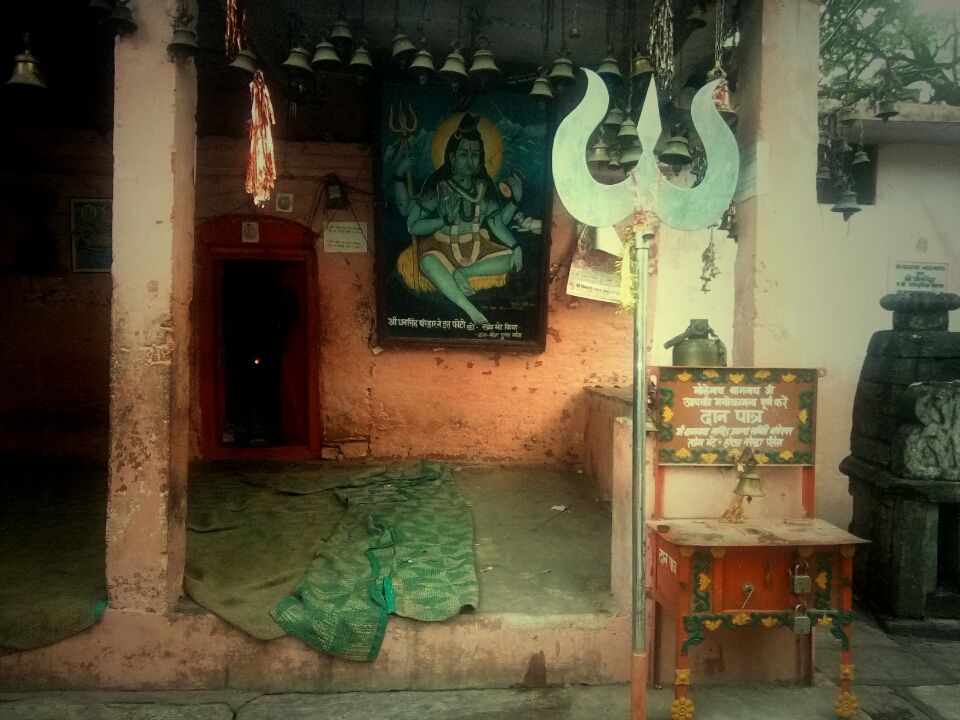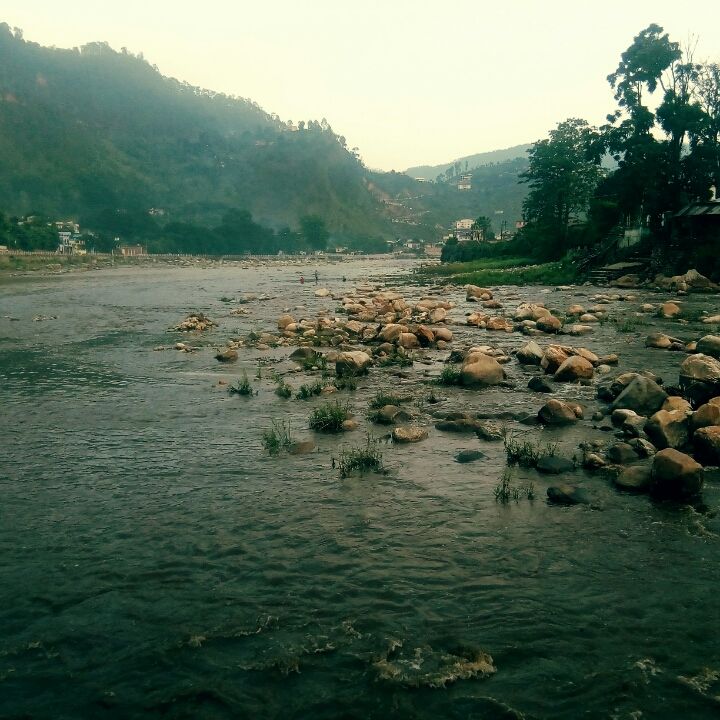 ◆Bageshwar to Khati:Adventures road trip!!
In the morning we all didn't know that how far we will go but suddenly sanjeev said "Chalo bhai pindari chalte hai dekha jayega ab". We packed our bag and called to Deepu bhai and took a taxi (max) to karmi Village.
After 3hours we reached at karmi , rested few hours and had a lunch at Deepak's home.
Than we were planning a trek to dhakuri but kismat achii thi and got a pickup taxi to khati because of our jugaadu guide!!

◆Vinayak:Only a point where network is available.
Vinayak is a place where network is available and after that there is no network and no electricity. So,if you are planning for a trip to pindari then don't forget to bring your power bank .

◆Kharkiya:Our last point of road trip
Kharkiya is a village before khati and it's a last point where you can go through roads after that trek start to pindari. We reached at kharkiya at 5 pm and had a good food there for some energy.

◆Khati:Land Of Peace!!
After few hours trek we reached at khati.
A beautiful village surrounded by mountains and don't be amazed if you see Bhang Plant (Marijuana) everywhere!!!
Khati has KMVN guest house and some other cottage for the travellers.I think khati is the last village where you could get good food and affordable guest house with all facilities except electricity. We booked a guest house there for the night and enjoyed as much as we could!!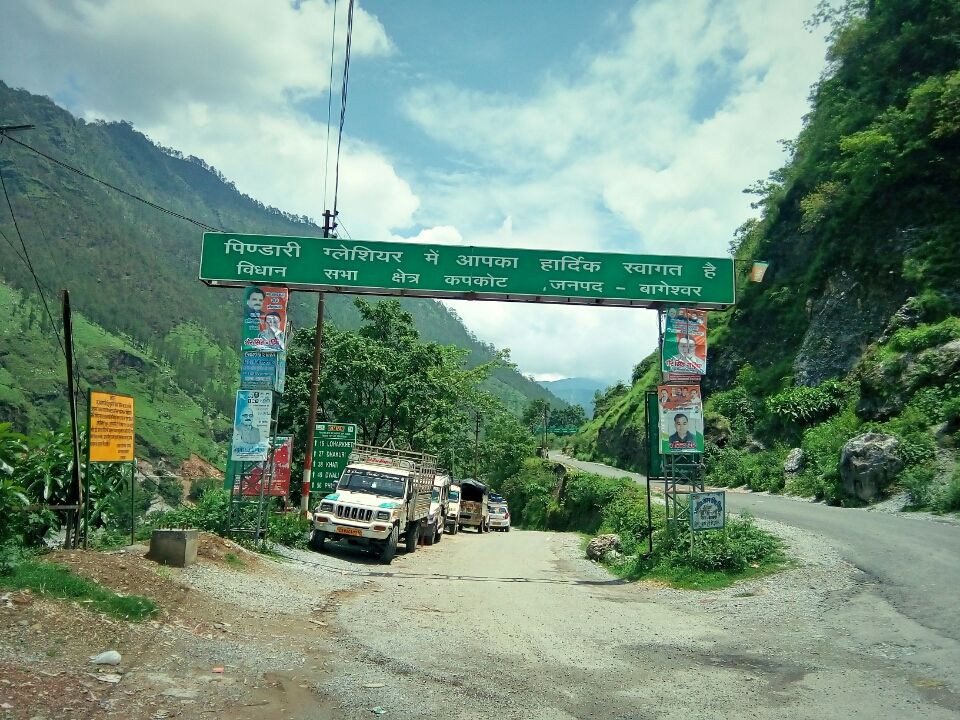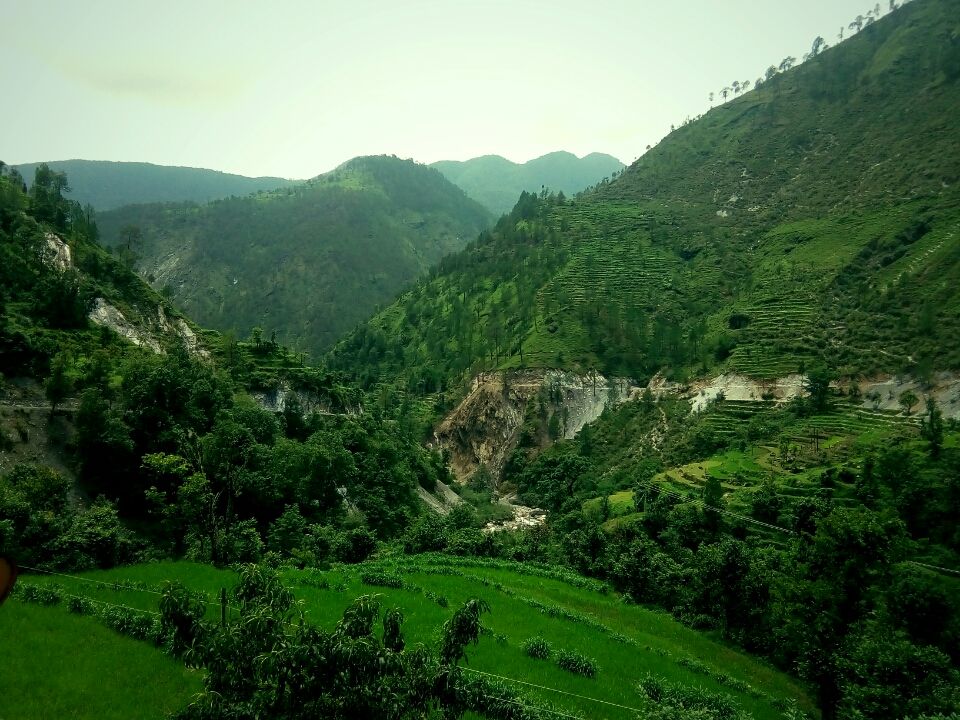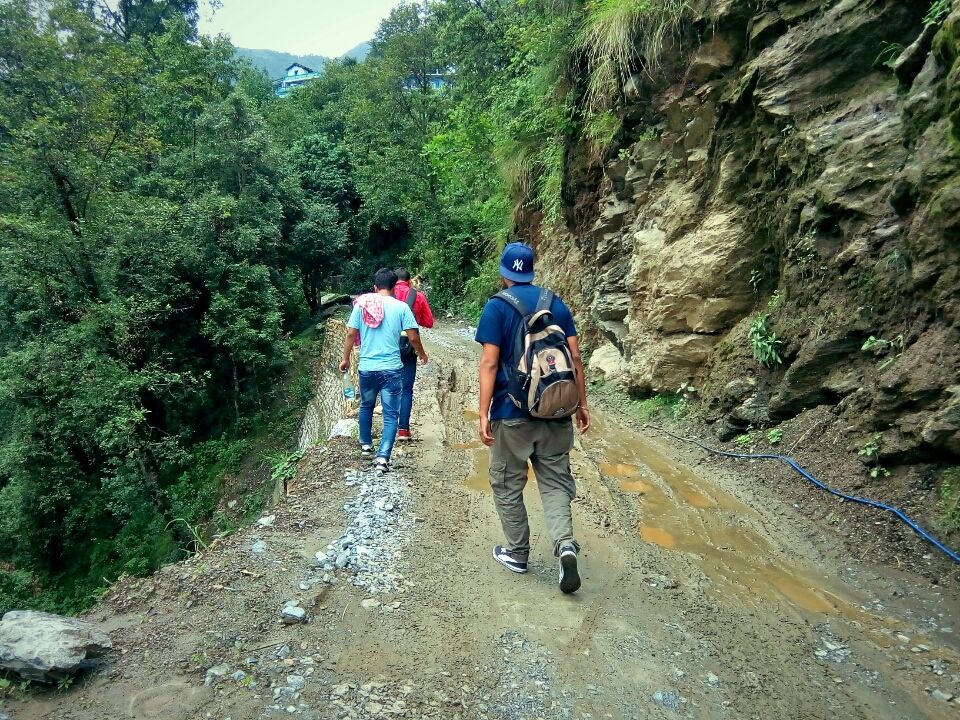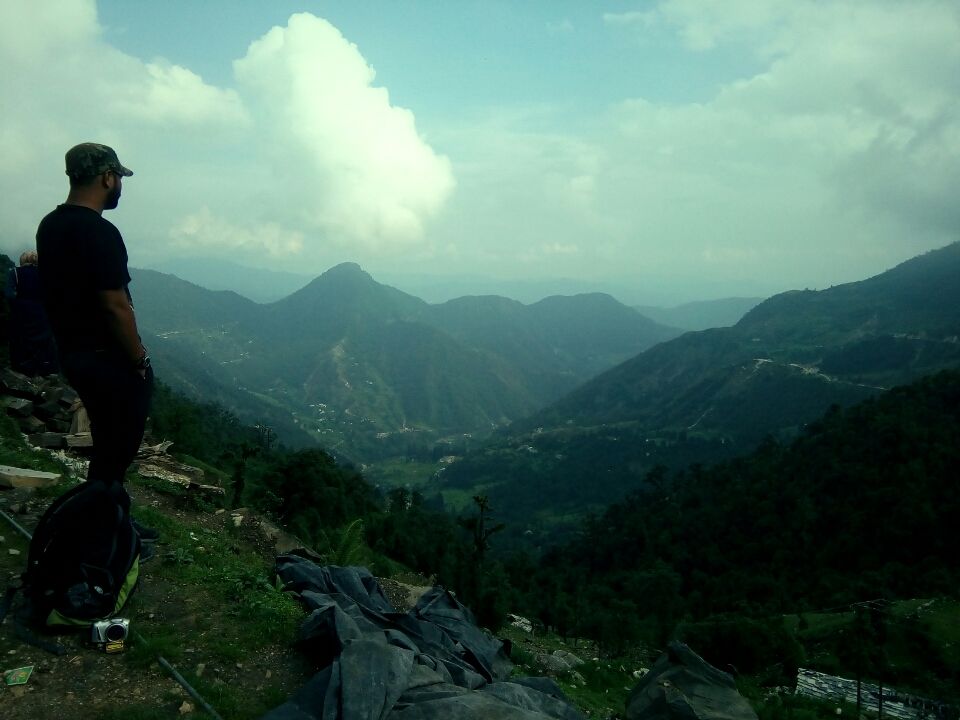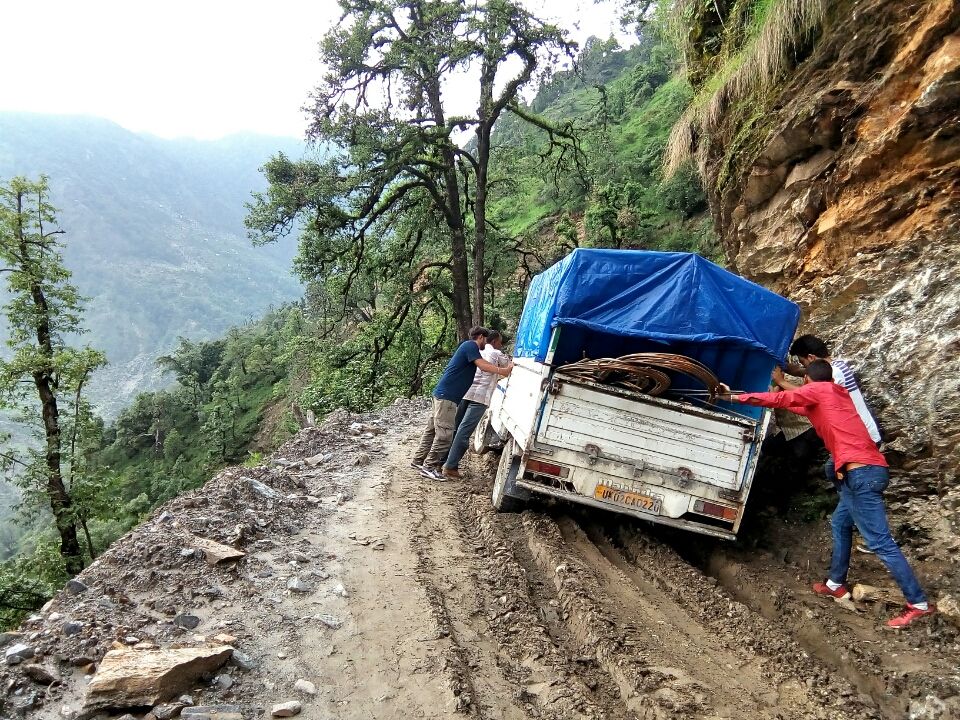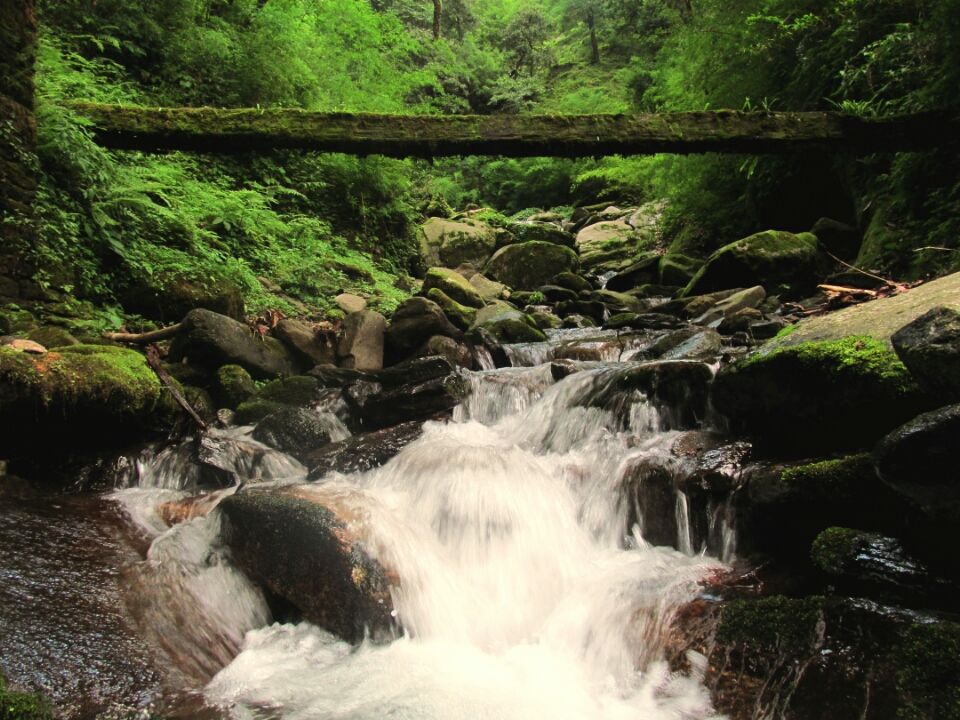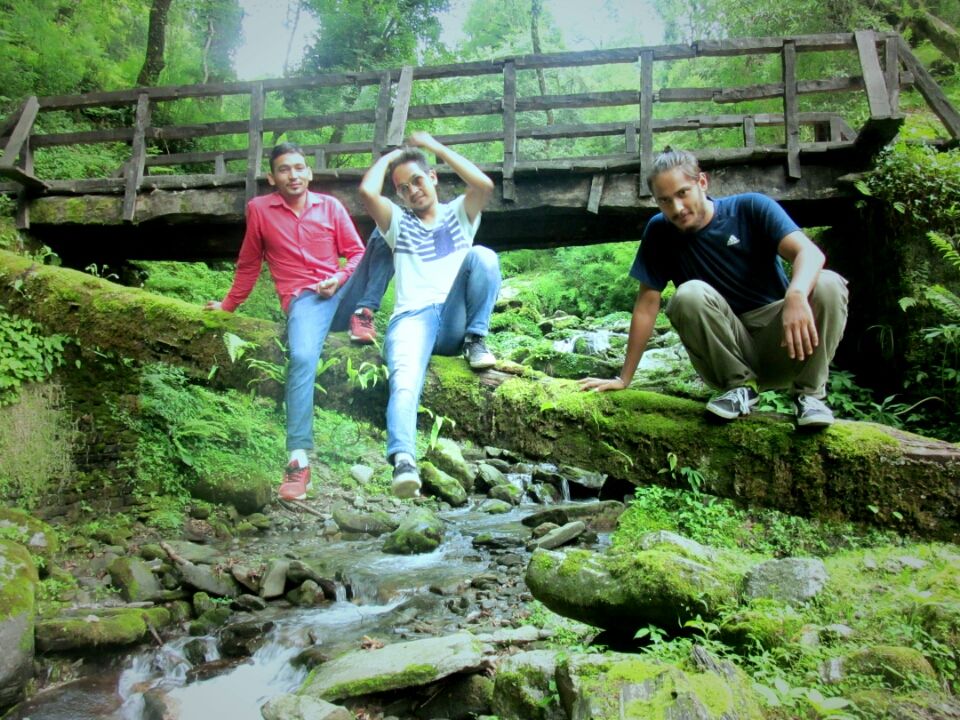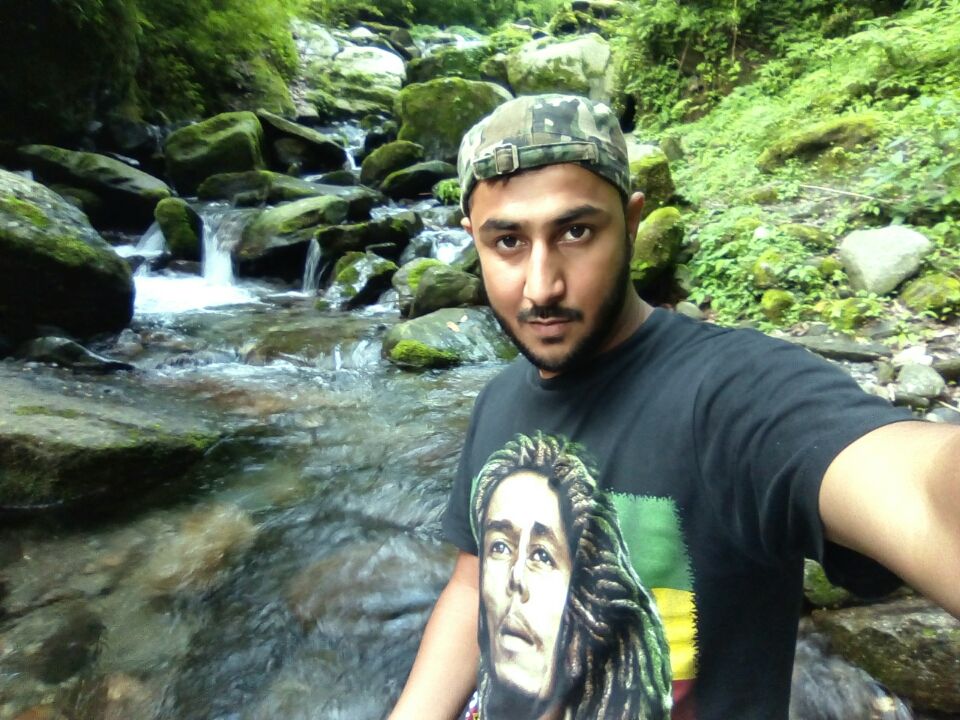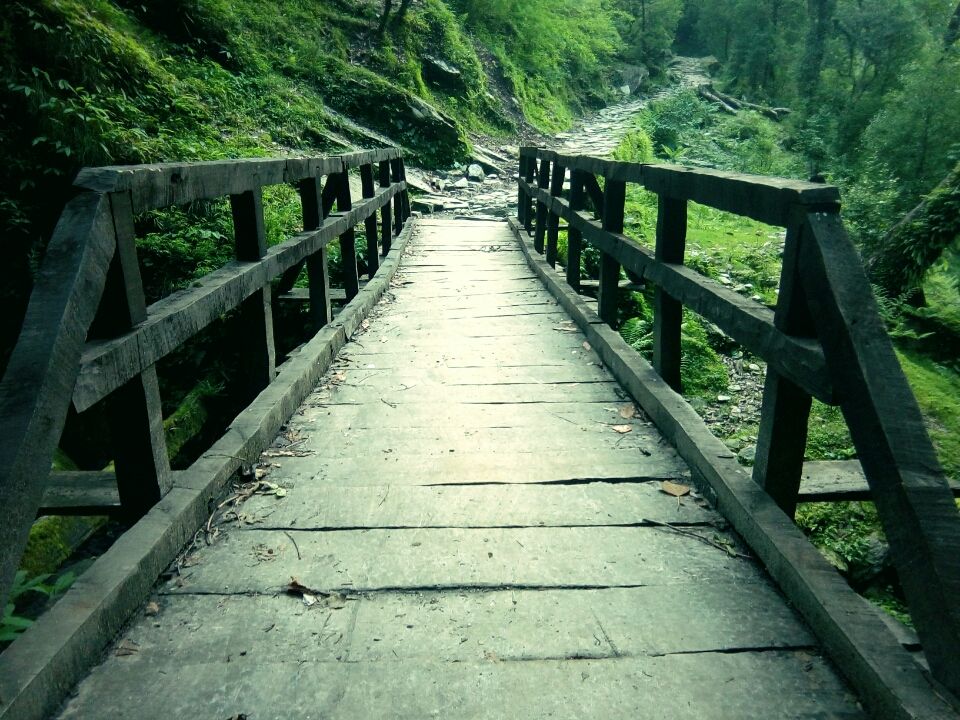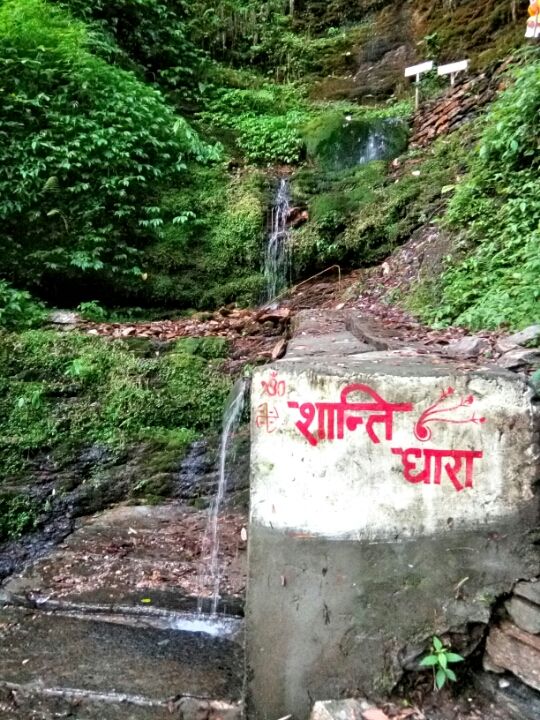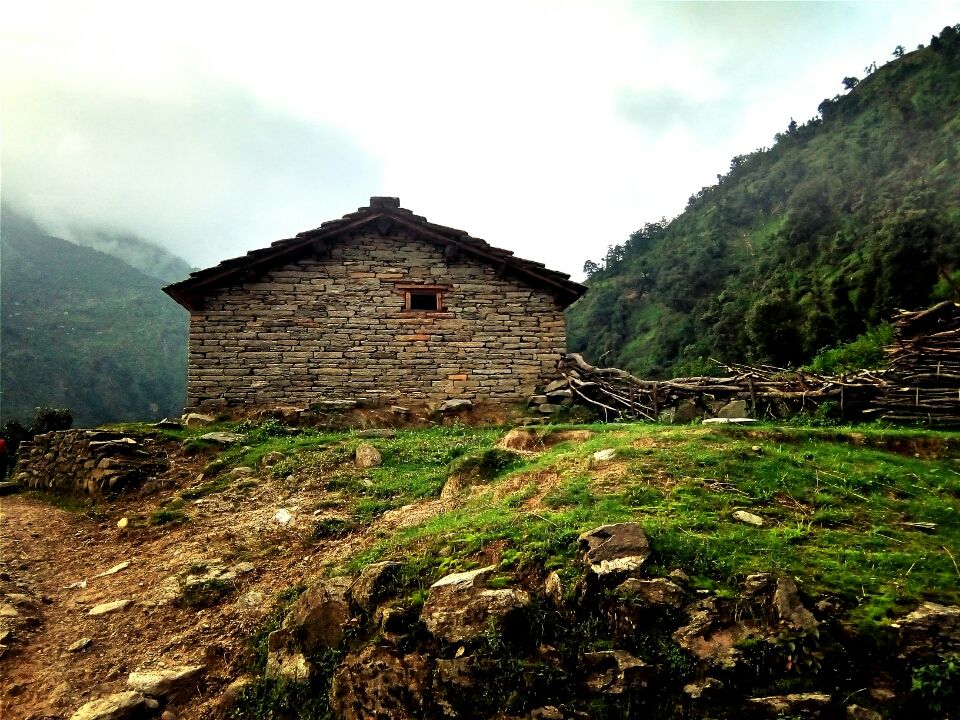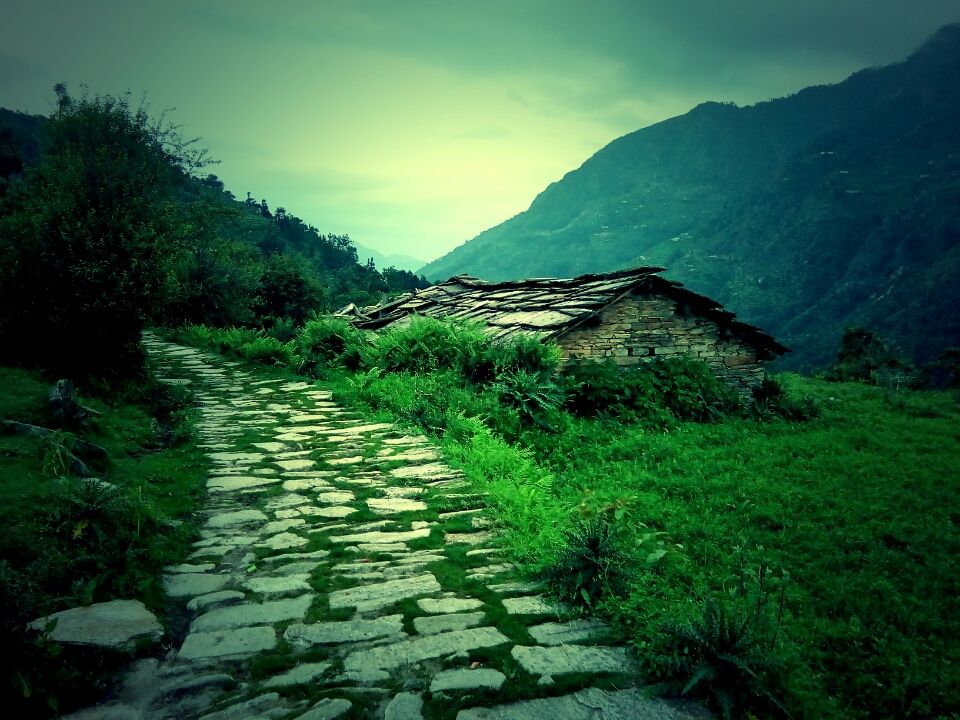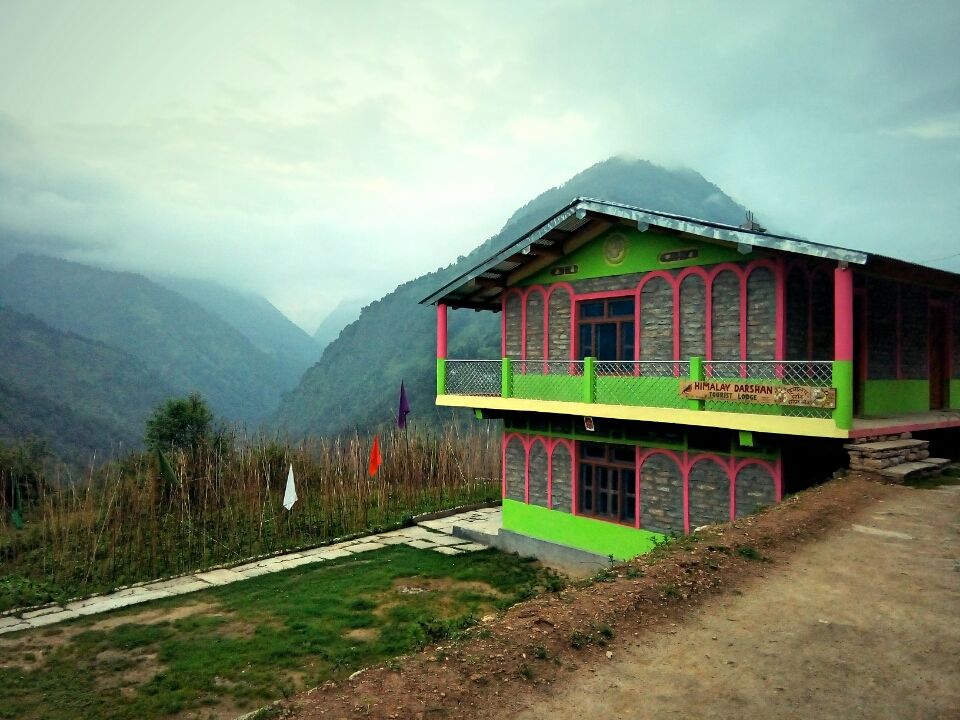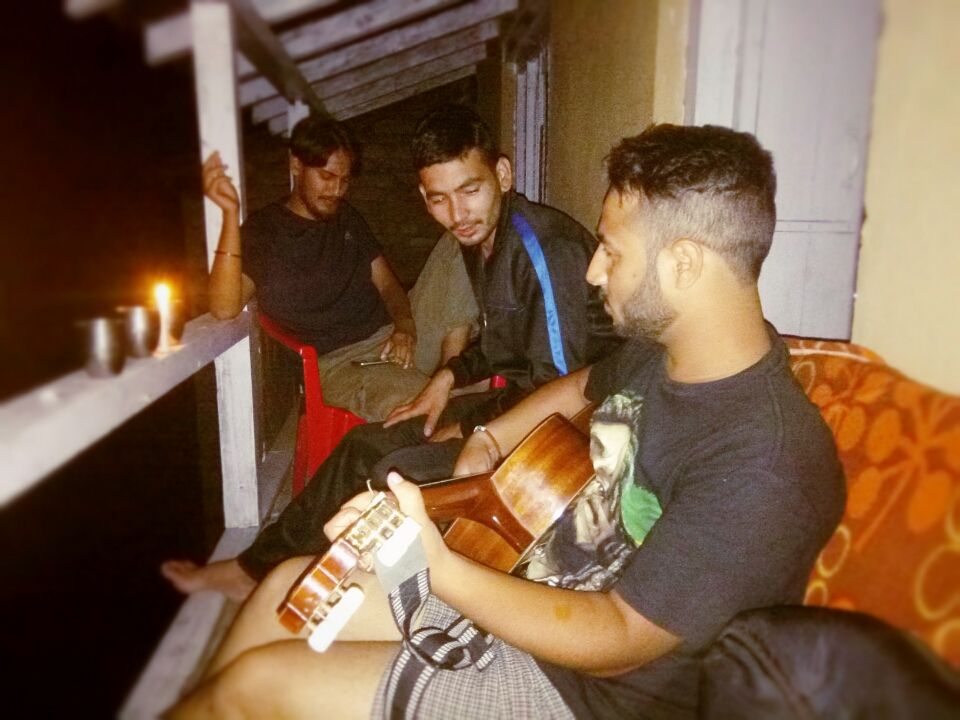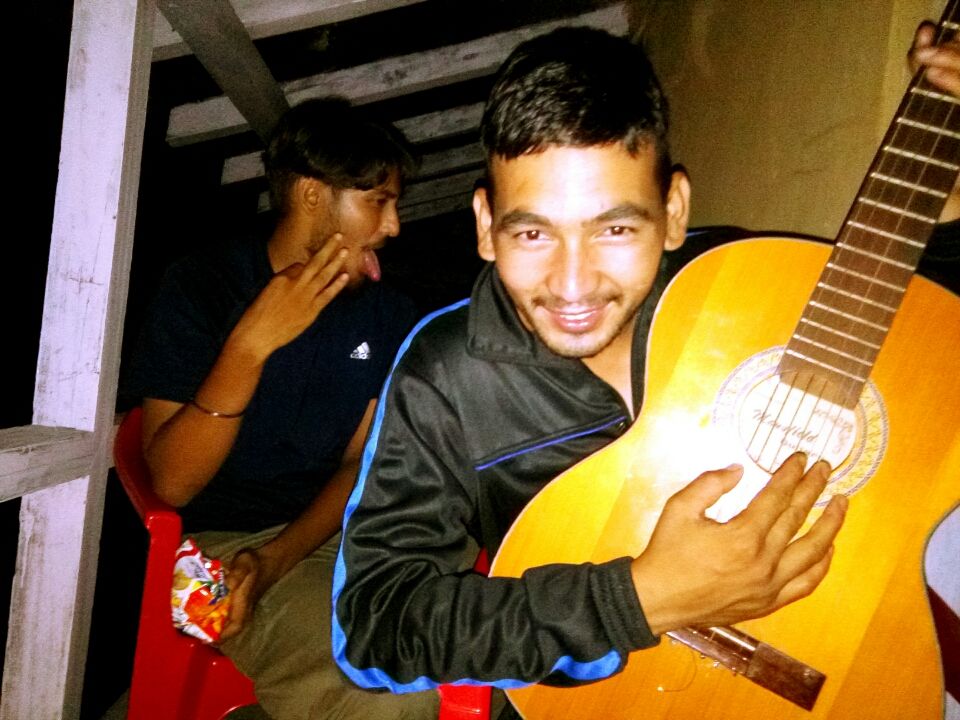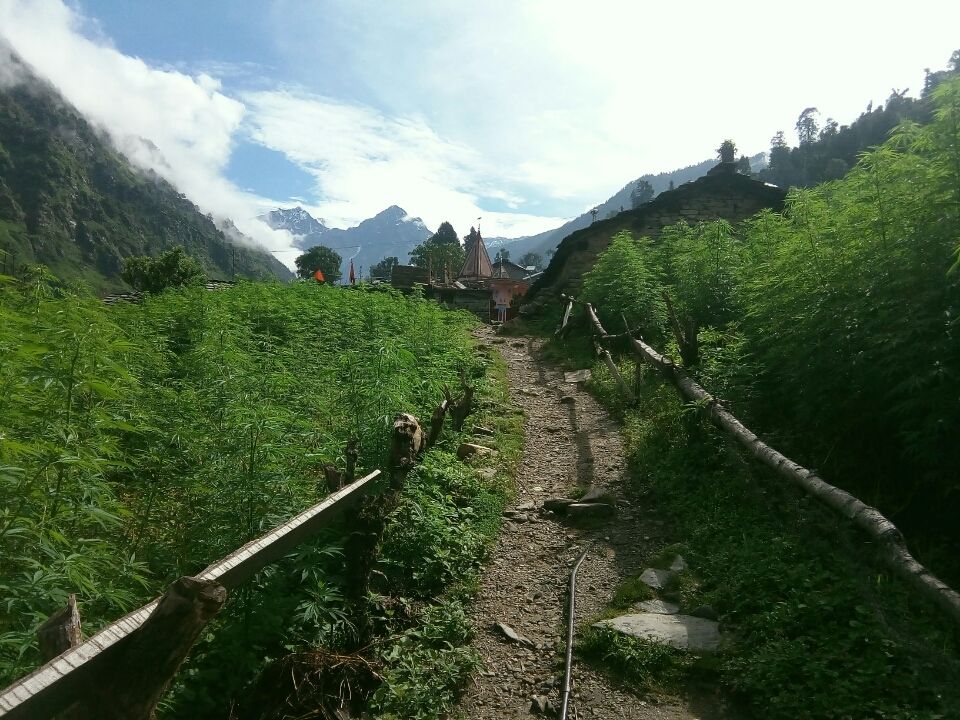 In the morning we were planning for pindari trek but due to heavy rain we couldn't able to go ahead and everyone suggested to go back.
So, we decided to go back to karmi village .

◆Khati to Dhakuri: Up to the hills.
After 10km high altitude trek we reached at dhakuri but our deepu bhai got injured and couldn't able to trek. We rested few hours at dhakuri and had some daal , chawal and energy drink there. After that deepu bhai got some energy.
Dhakuri is a beautiful spot for trekkers. It has also KMVN guest house and other guest house for stay.

◆Chilta Mandir
After 3km trek we entered at Chilta mandir gate.Beautiful temple surrounded by lush green grounds and mountains and it's a beautiful spot for camping but beware of wild animals.

◆Into the wild!
Seriously sometime trek through the wild is dangerous. After we crossed Chilta we entered into the wild forest and encountered with lots of wild animal but we crossed safely and reached in the safe place. We all got tired and fully tired but sonu bhai (Sanjeev Karmiyal) ne bore nahi hona diya upr se bhai ka perfume!!..After rested few hours there again we started trek to karmi.

◆Finally Karmi: It's like home!!
It was 7pm around when we reached at karmi and got a bad news that all roads are block for 1 month.
But we all were fully tired and didn't think about that. Mitanshu shivered with cold and deepu bhai couldn't not able to moved his legs.
At night we had a dinner roti with ghee, sabzi , daal and mathaa at deepu bhai house and then we all slept without caring of block roads.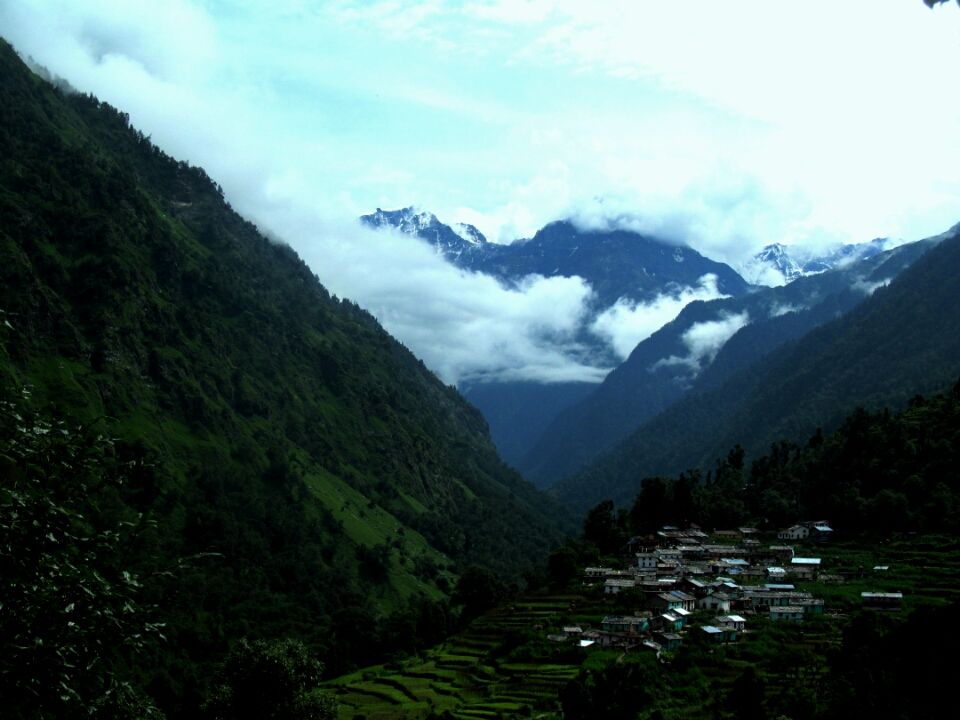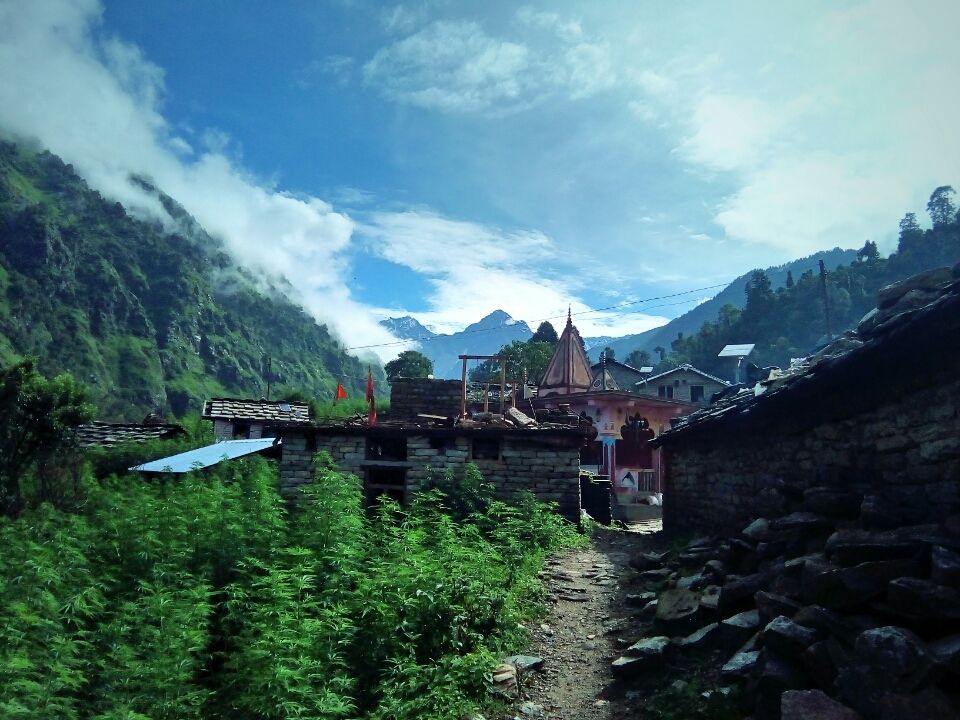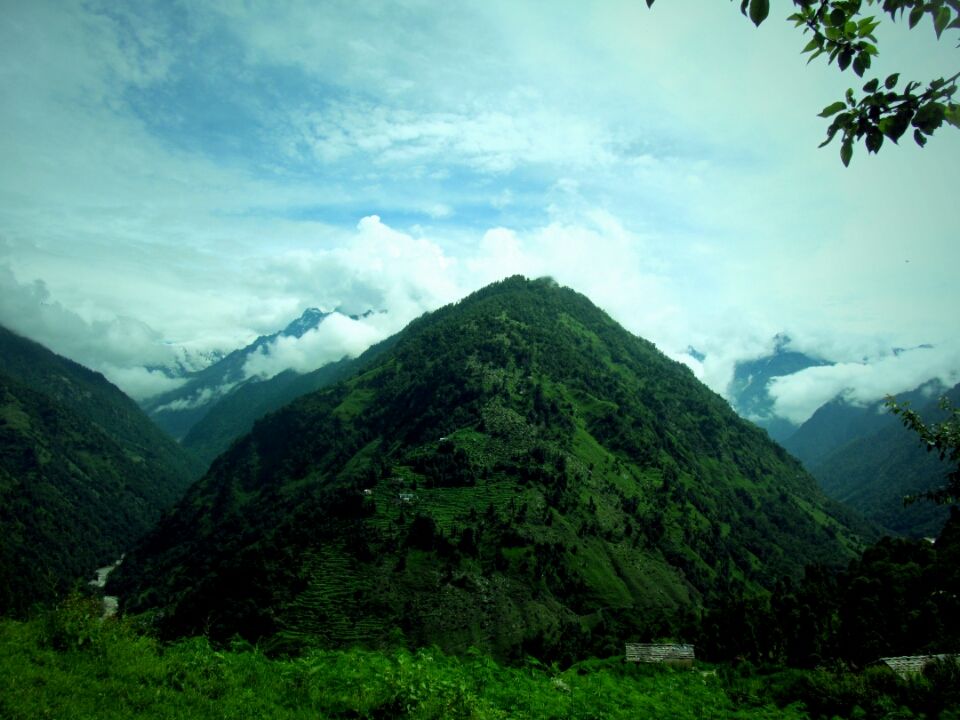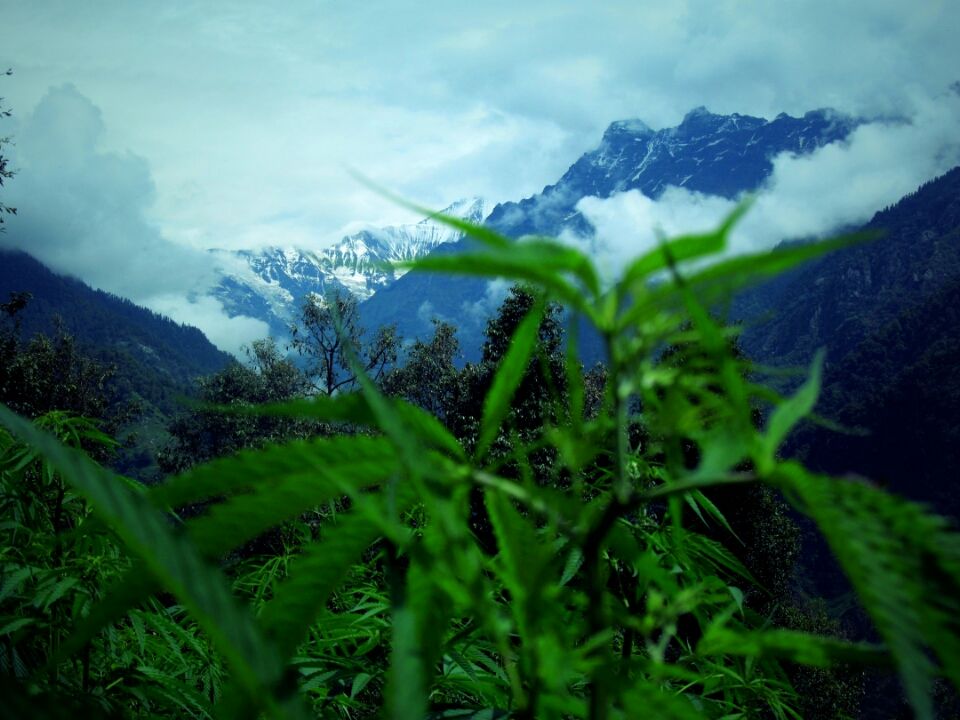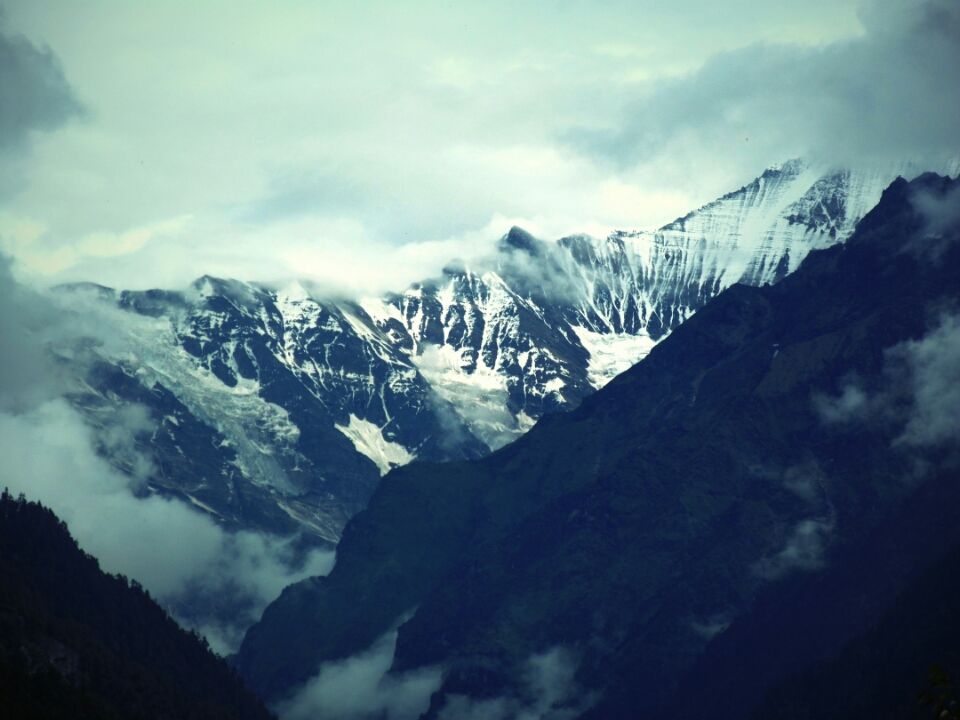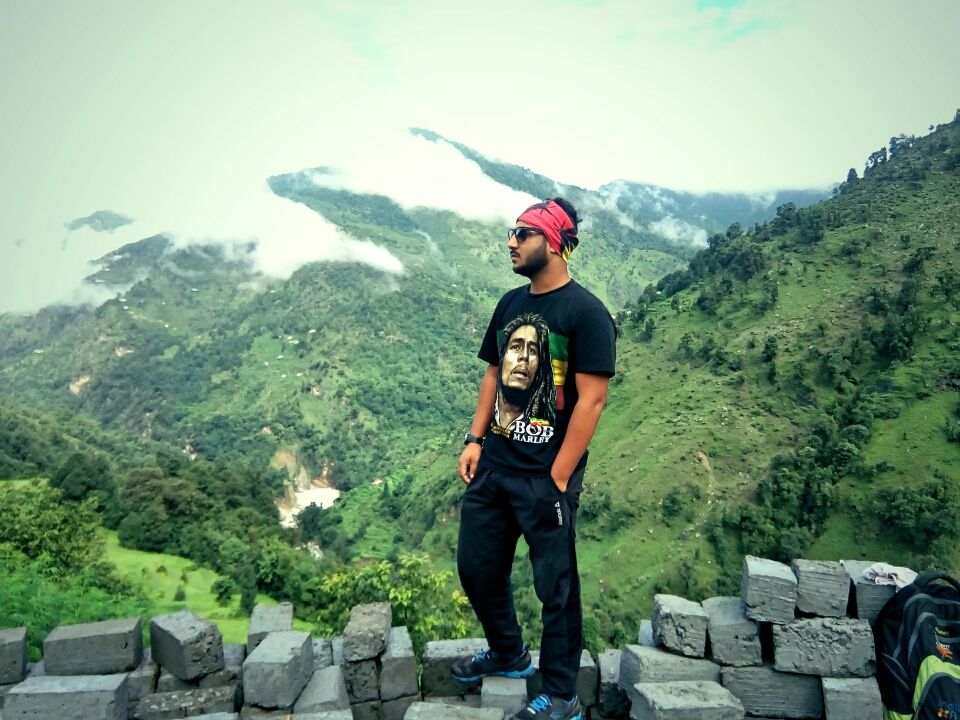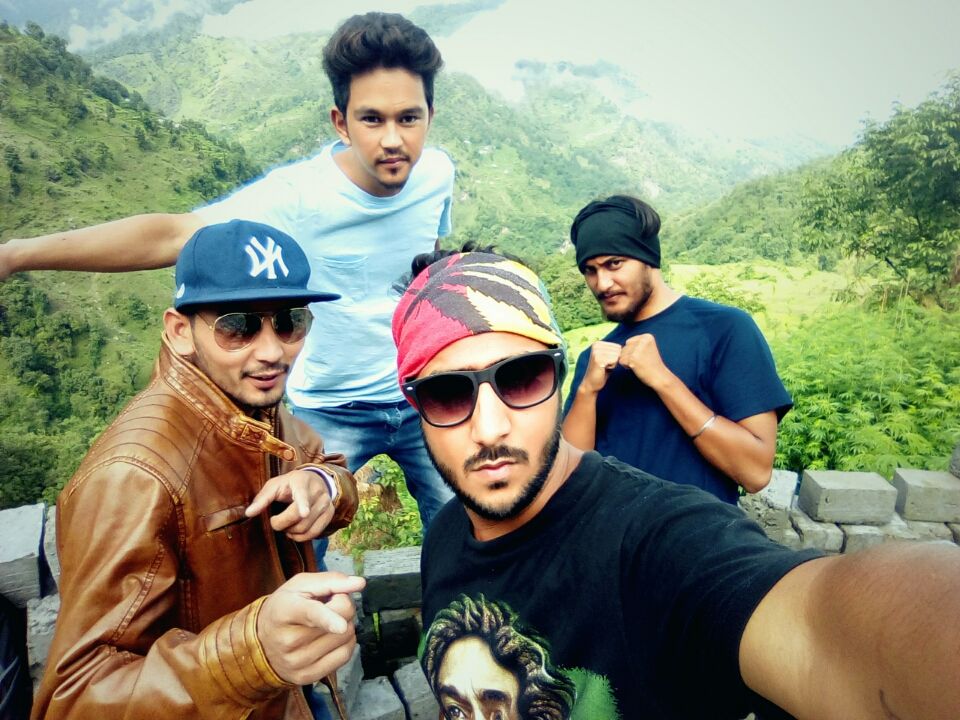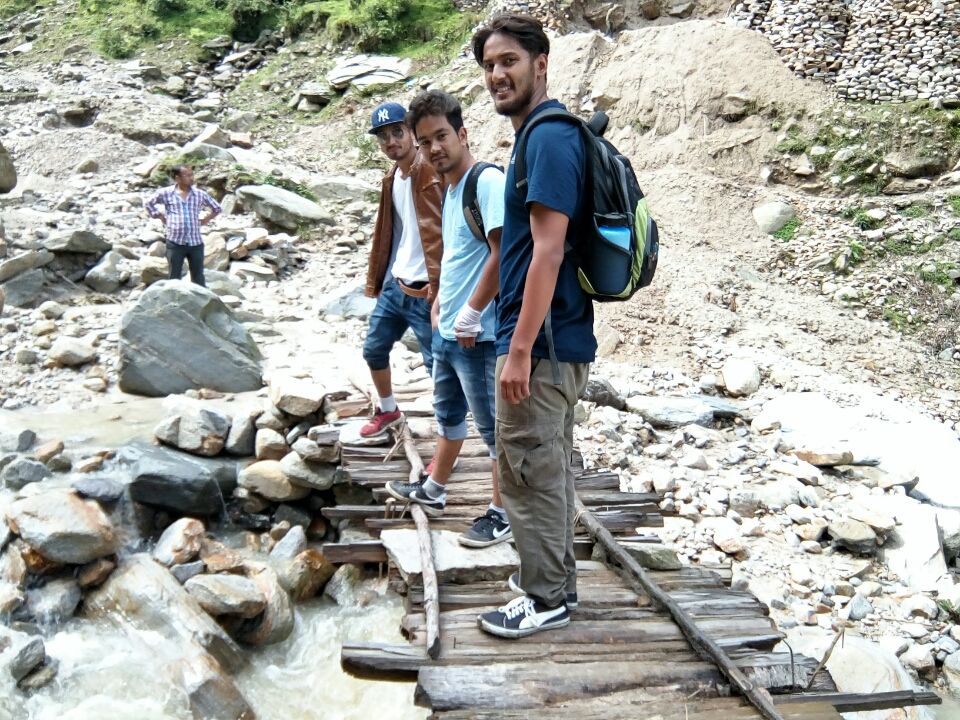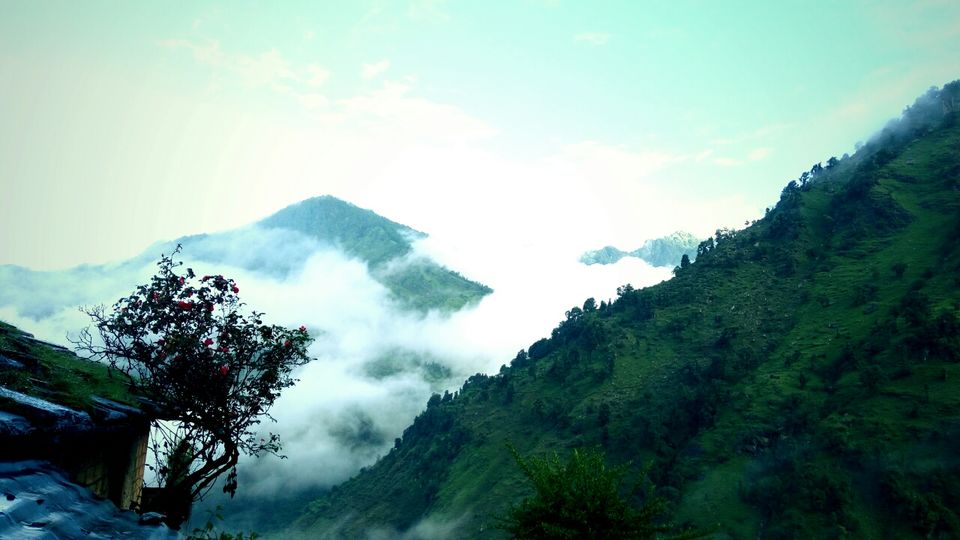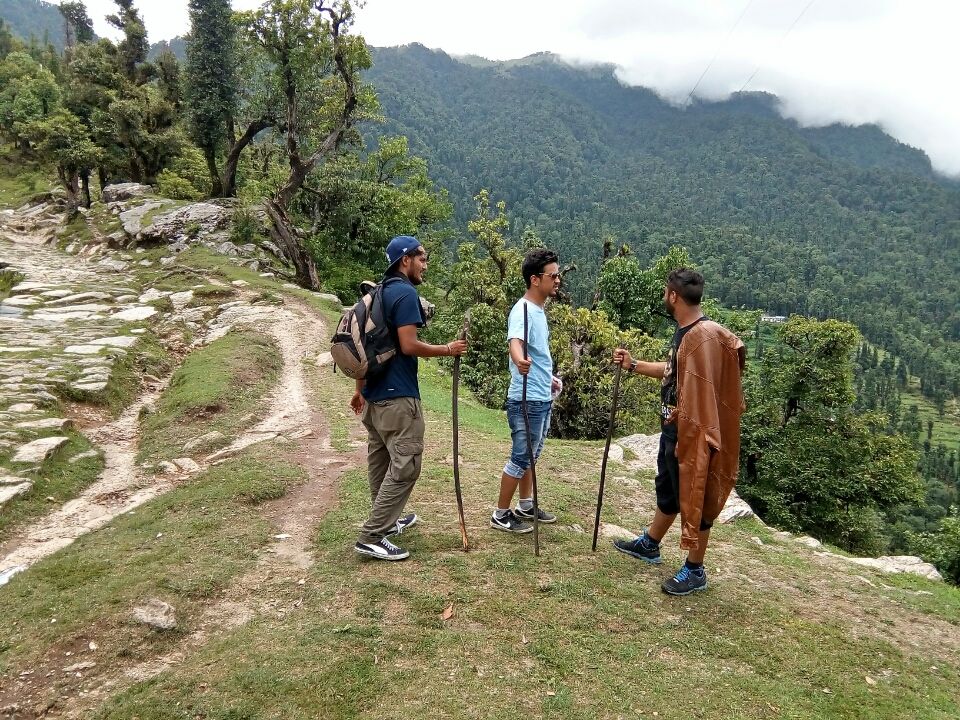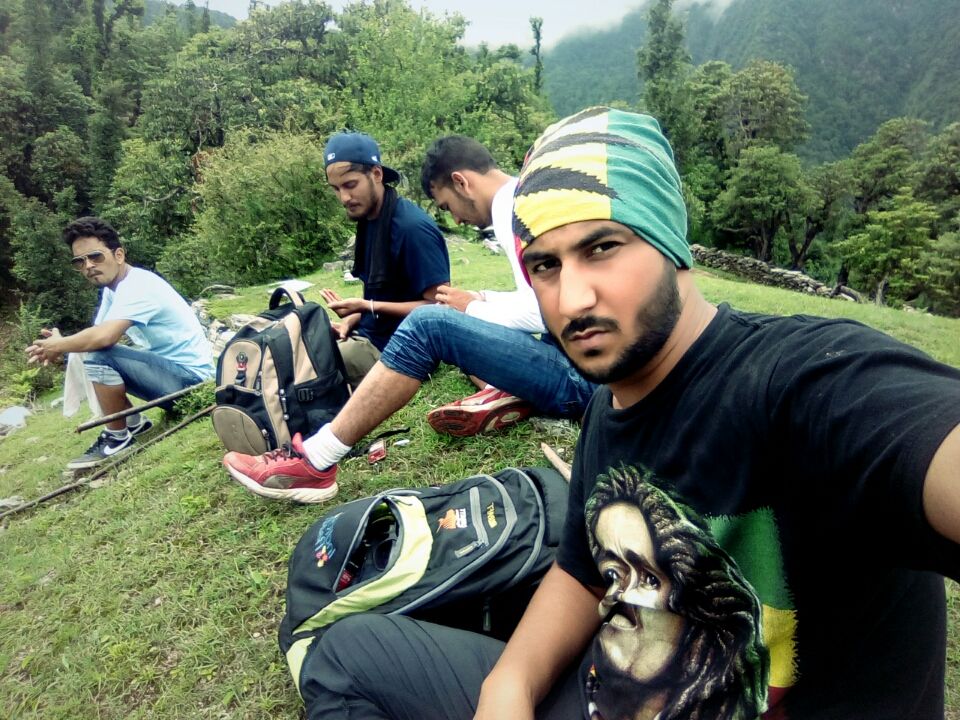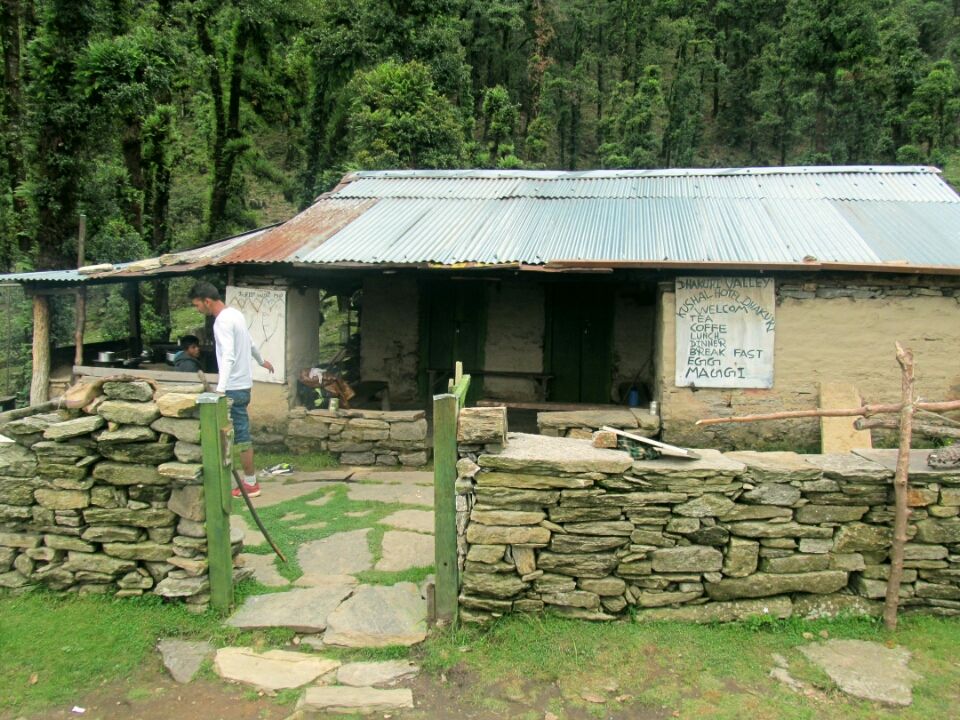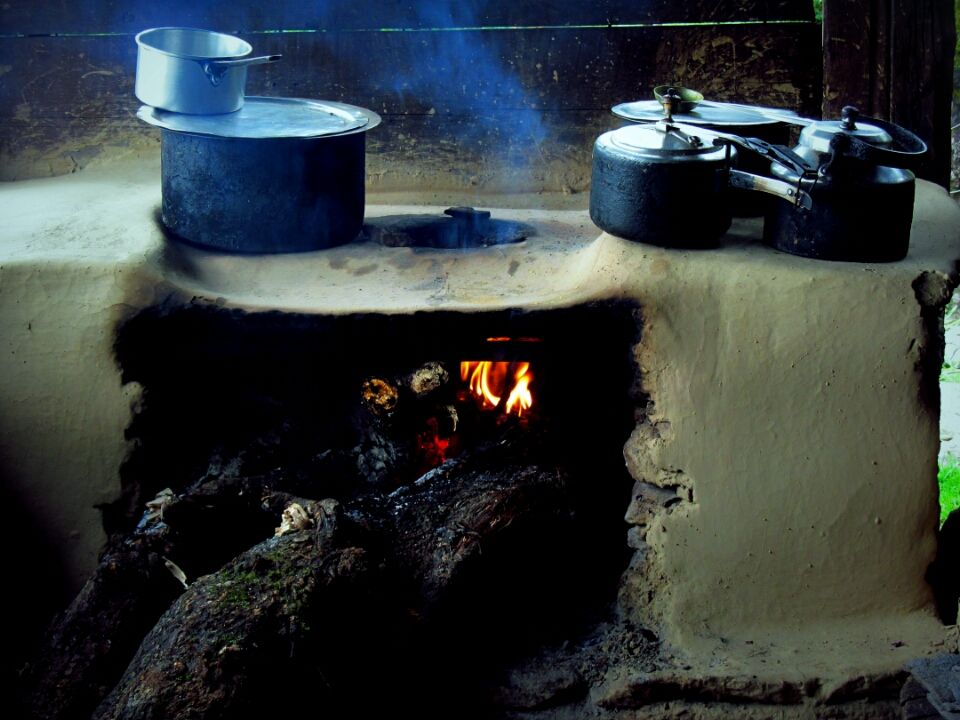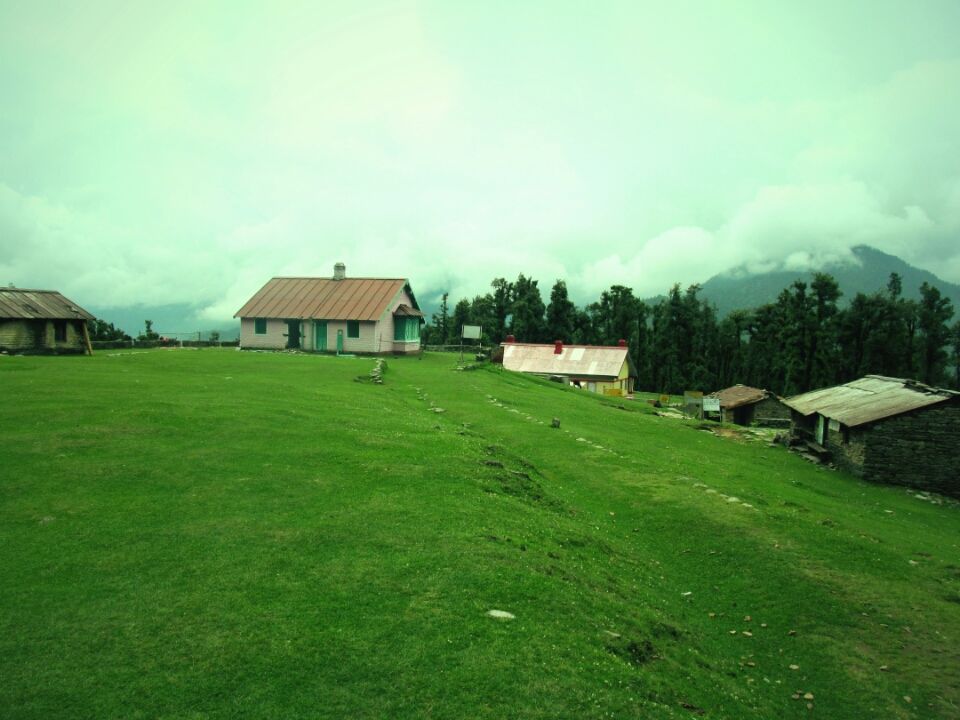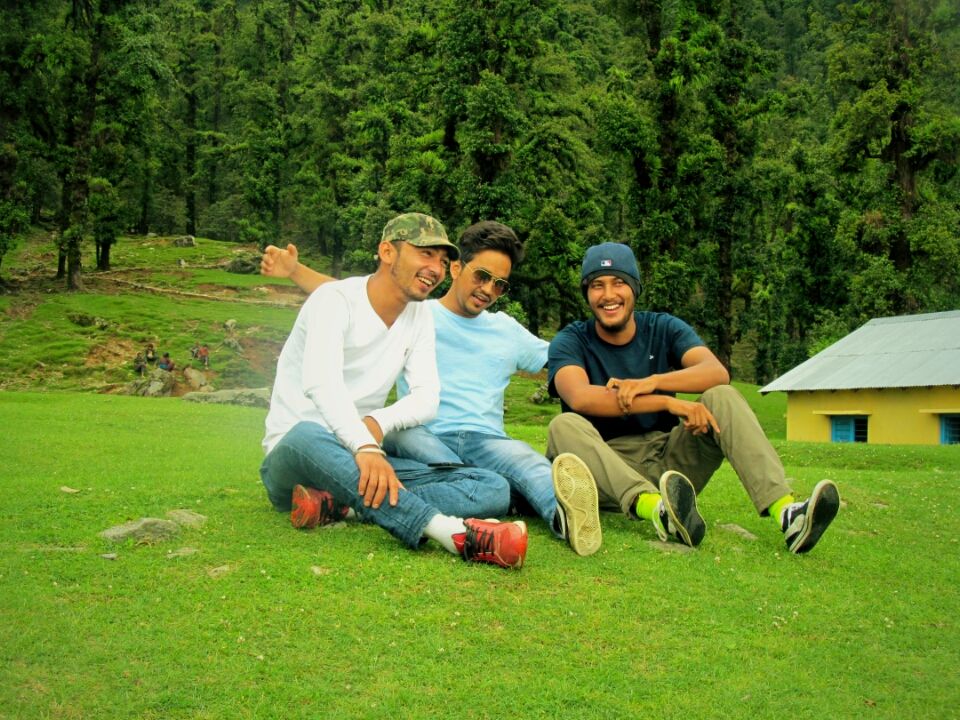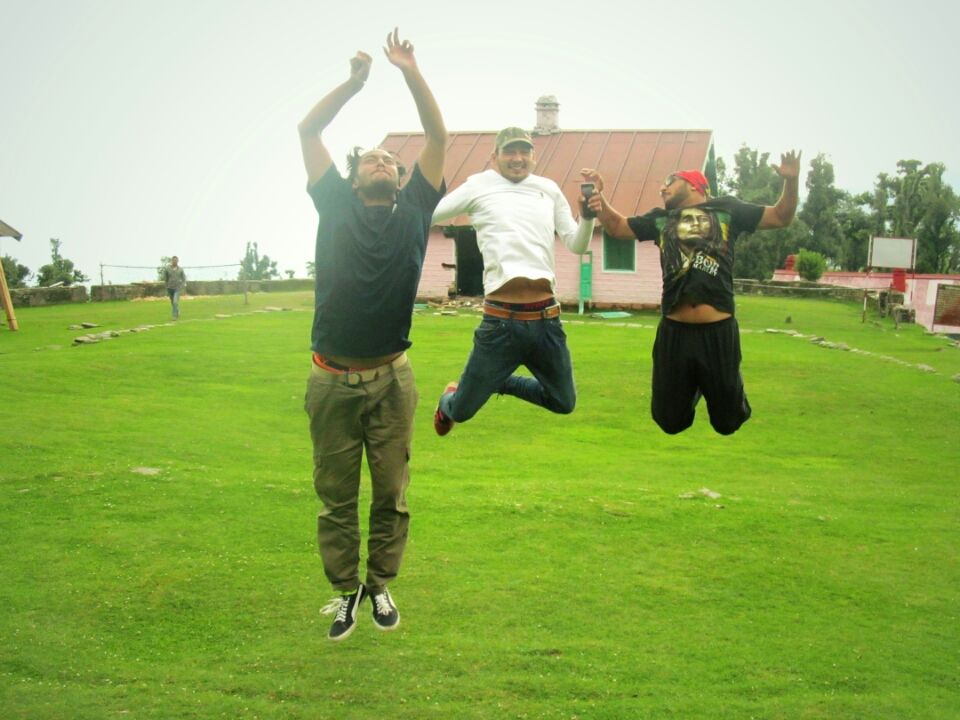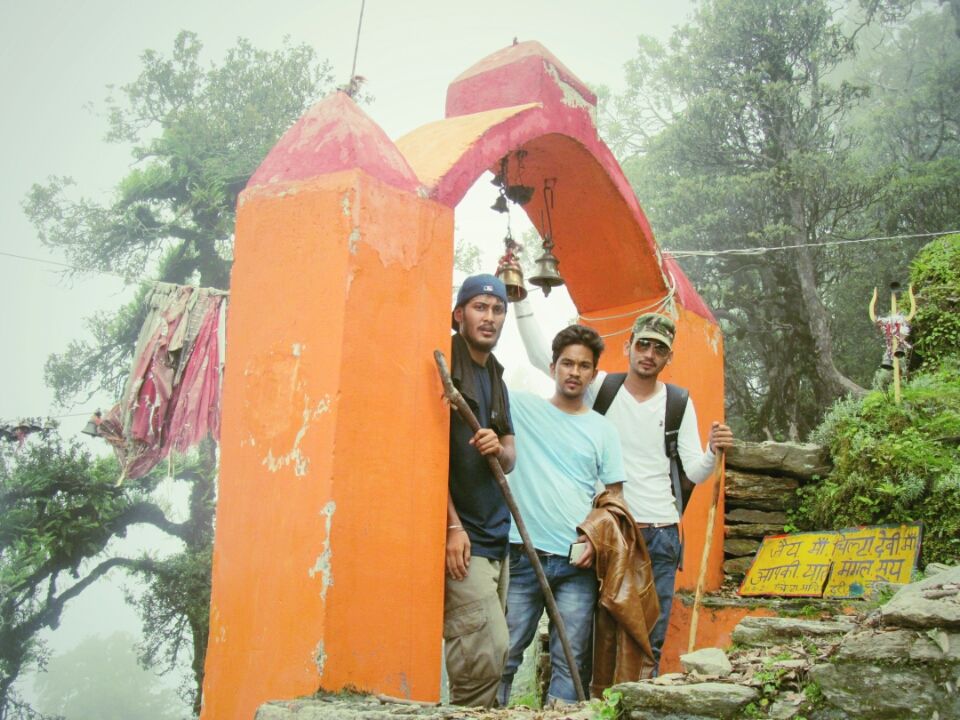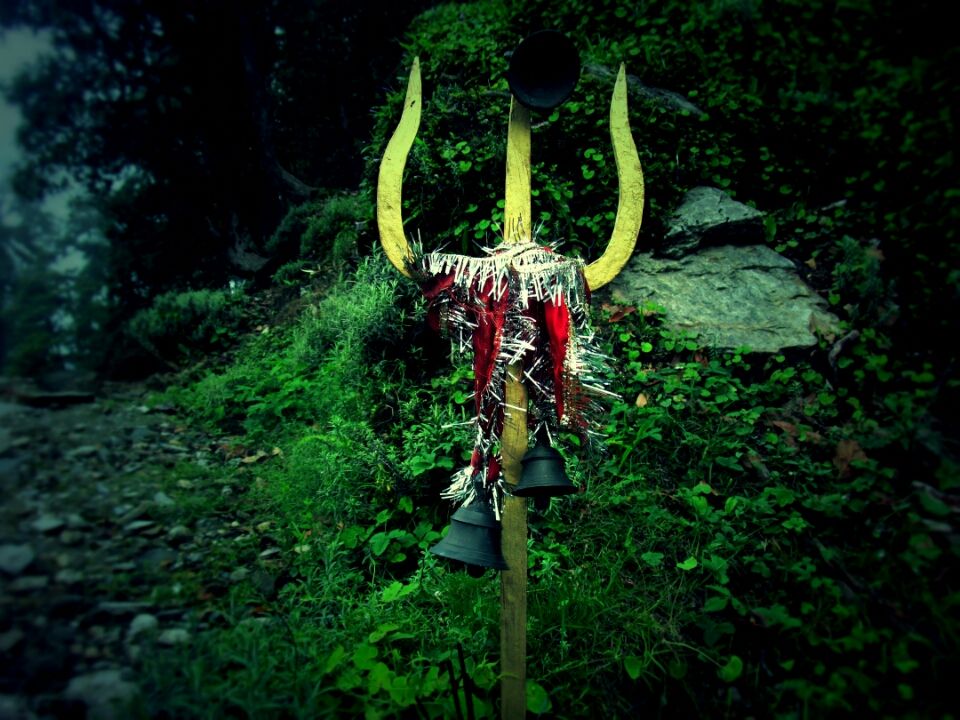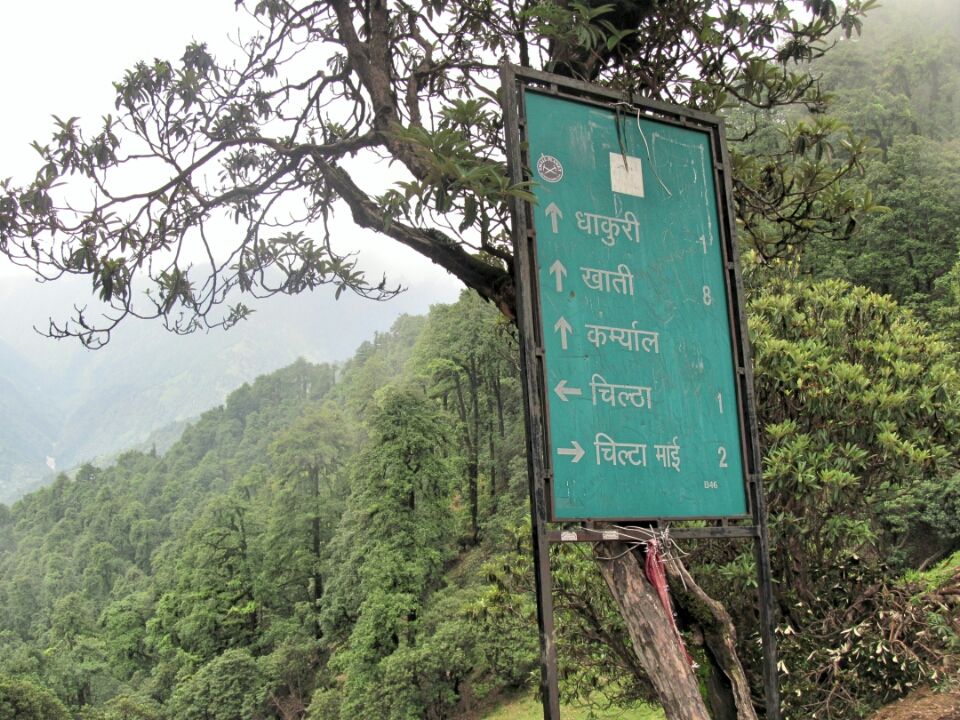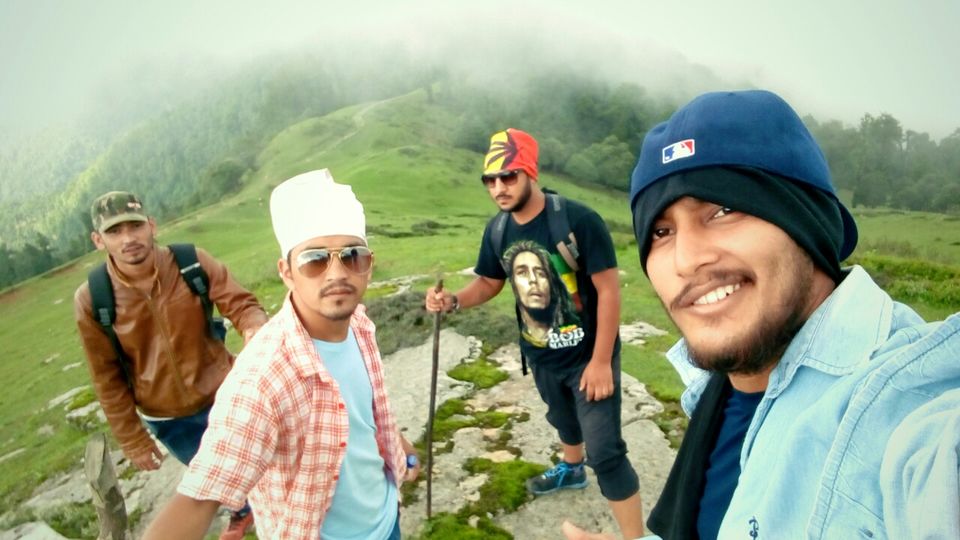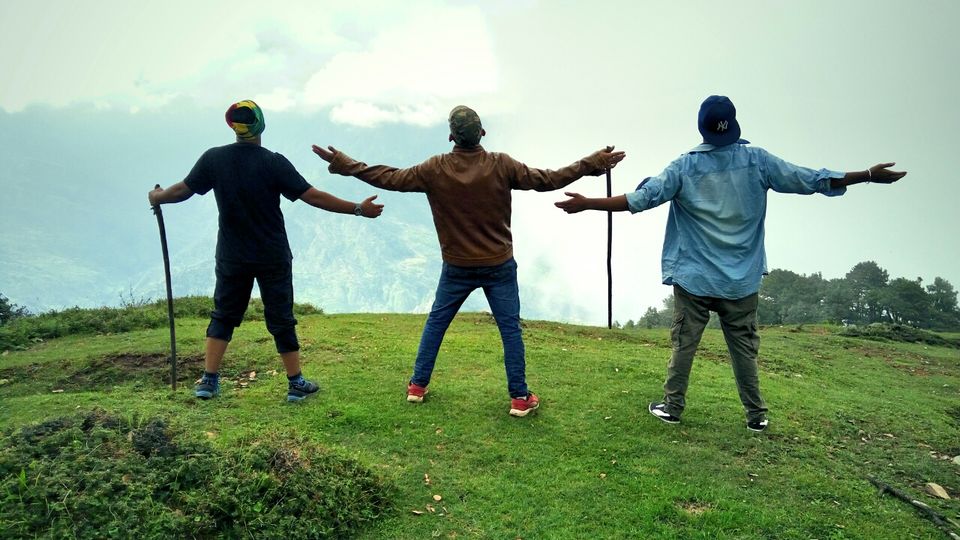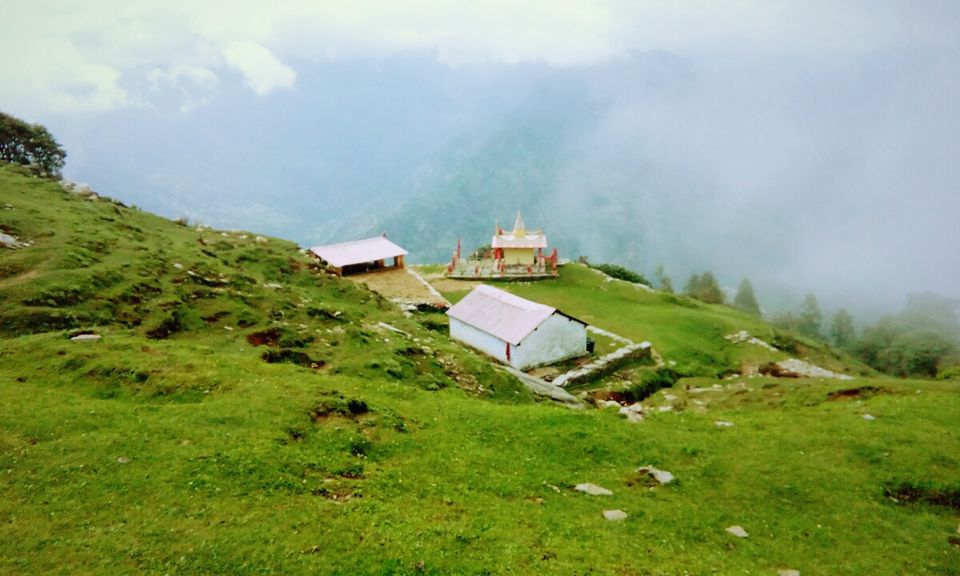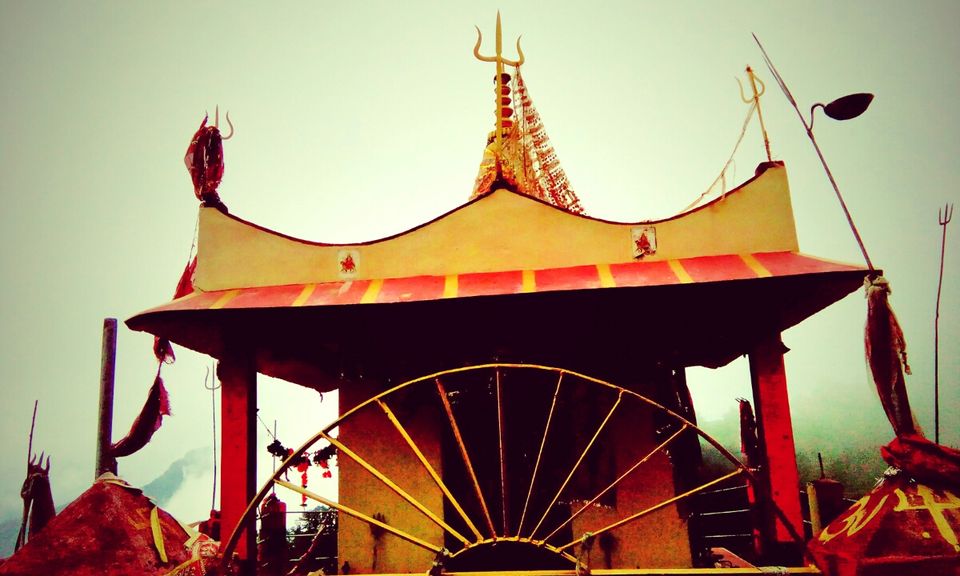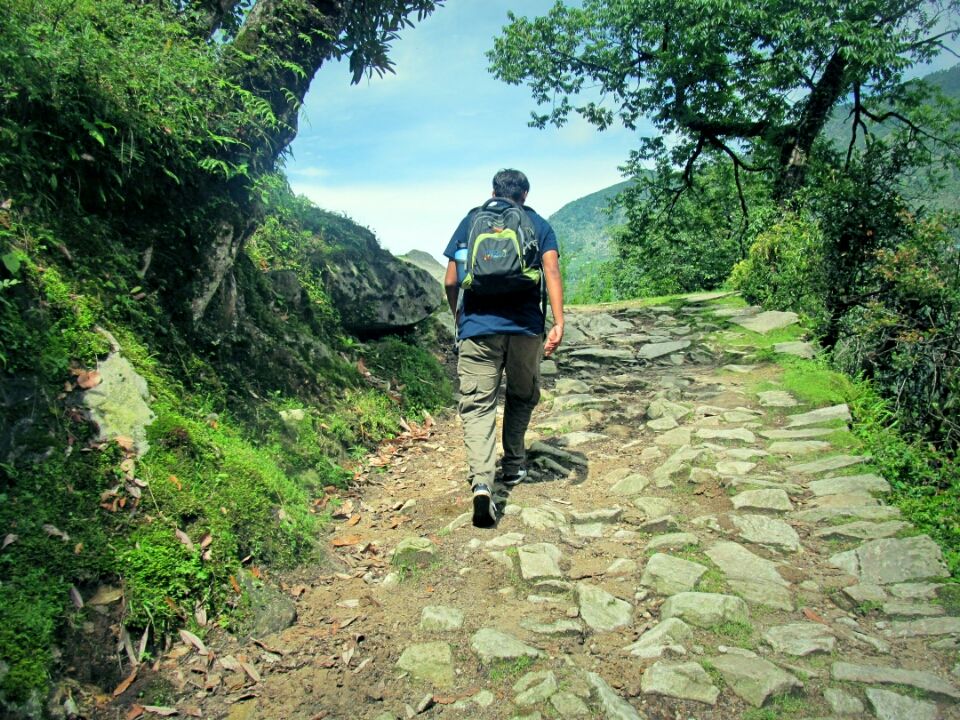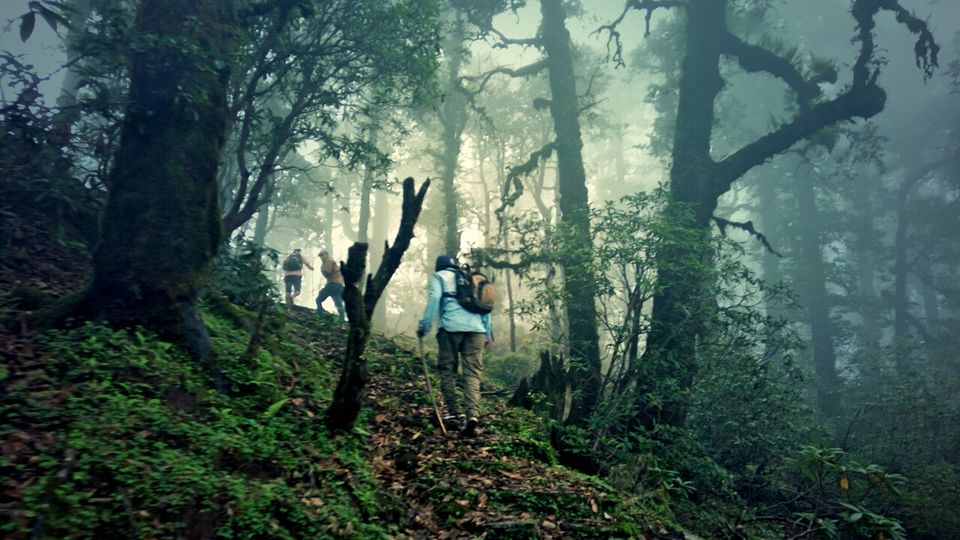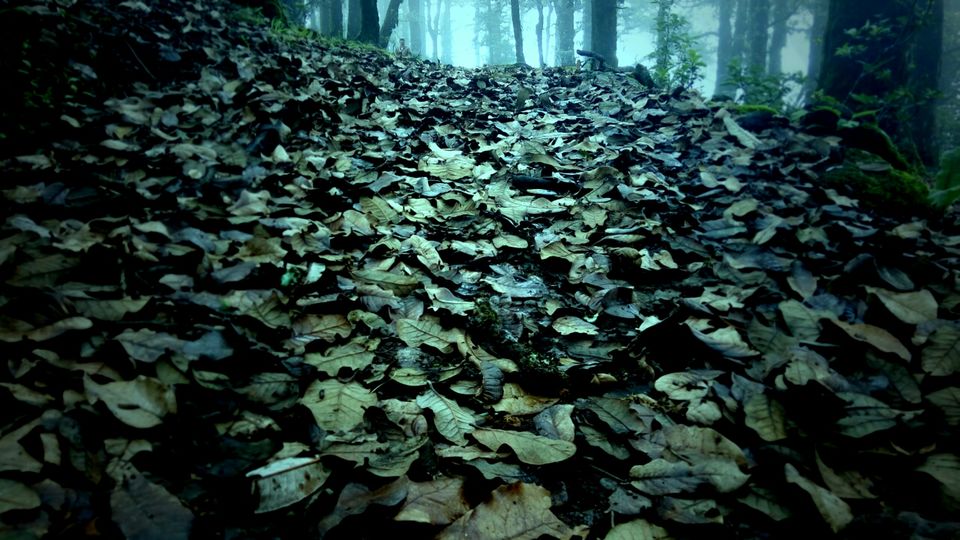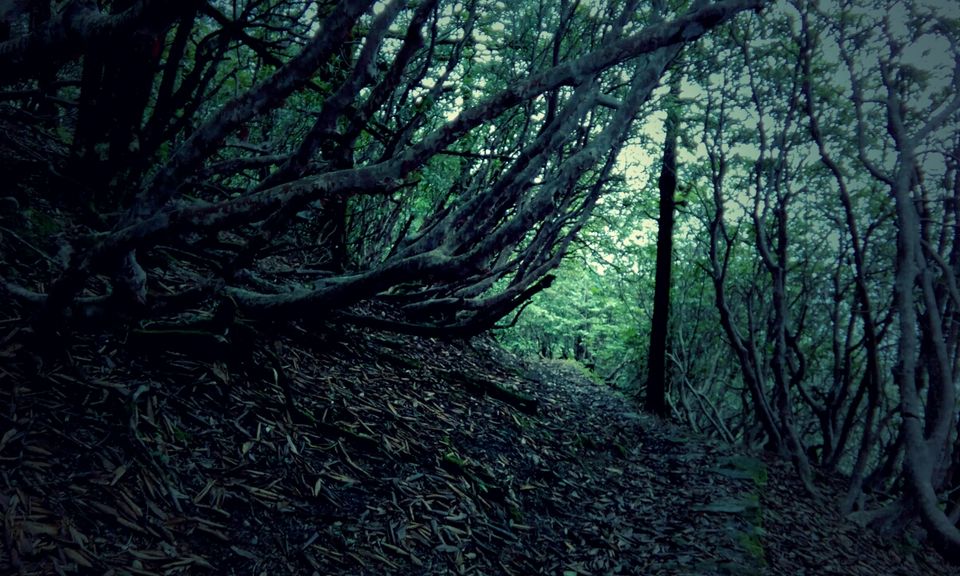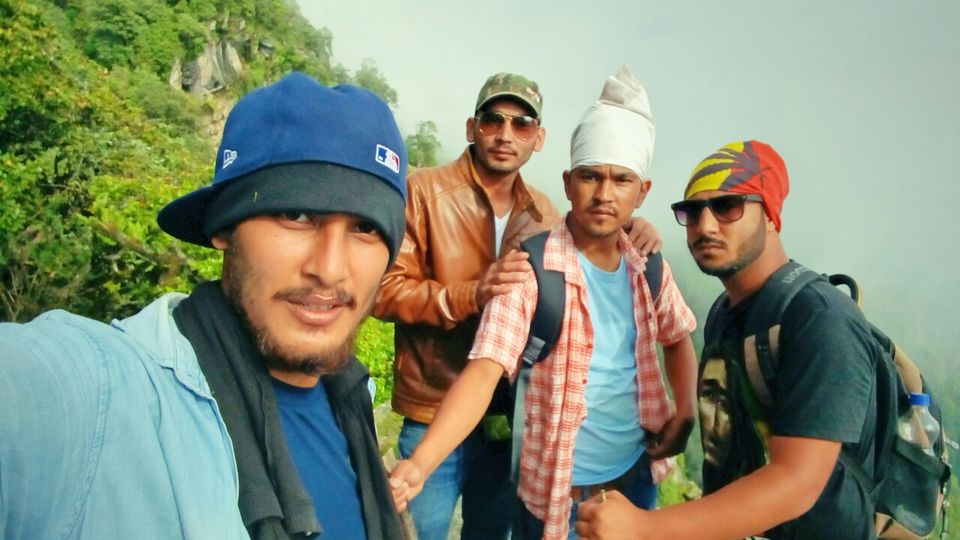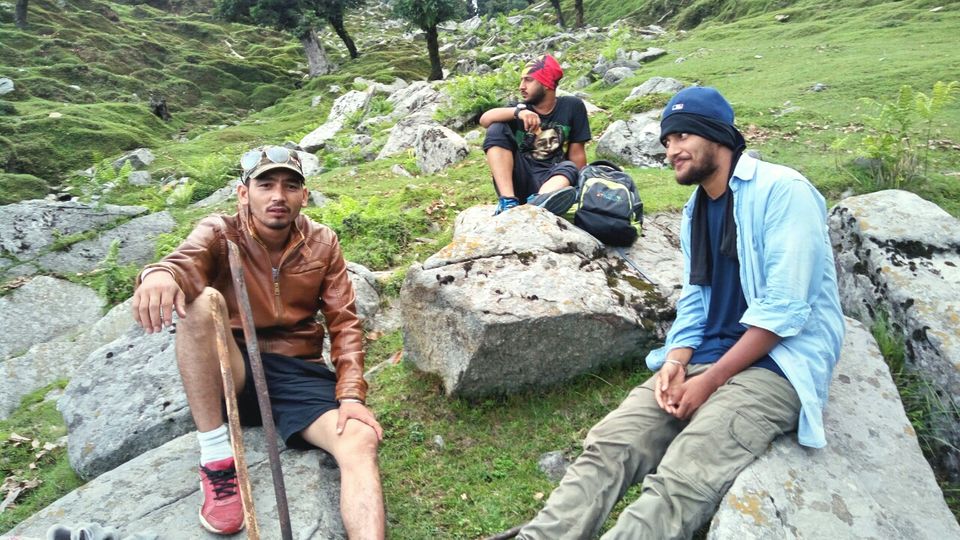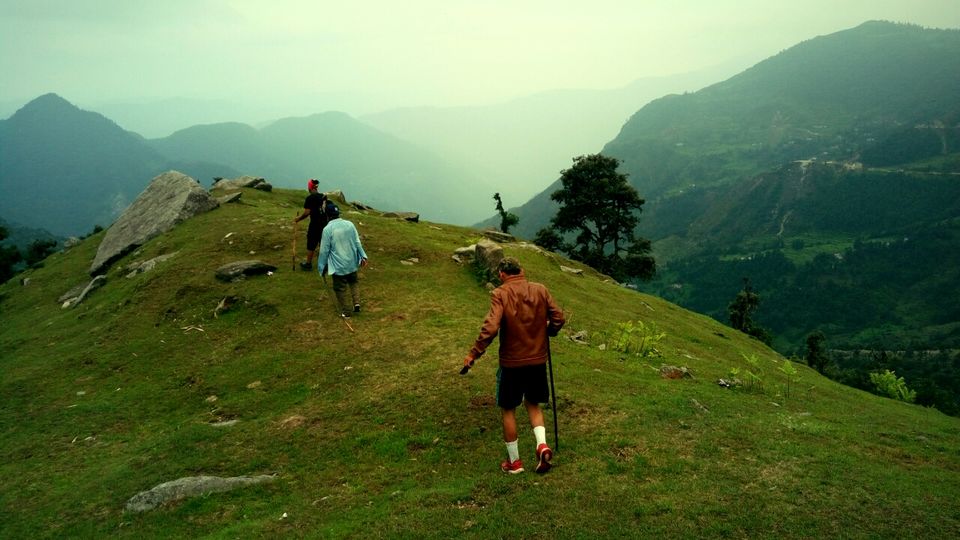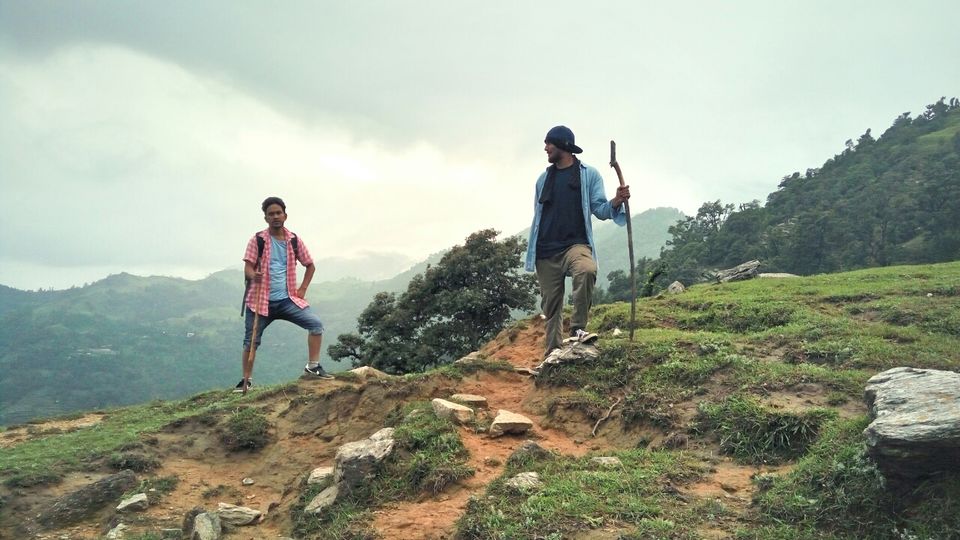 ◆Karmi to Bharari: Another trek!!
Roads were blocked due to heavy rain and we had to face another trek. Before trek we had heavy breakfast aloo ka paratha aur chai. Subh subh ghar se durr es se zyada kya expect kr sakte ho..Deepu Bhai ki jai ho!!
Another trek for us approx 30km trek to bharai (Bageshwar) but fir se sonu bhai ne bol bol k pahucha he diya haha!!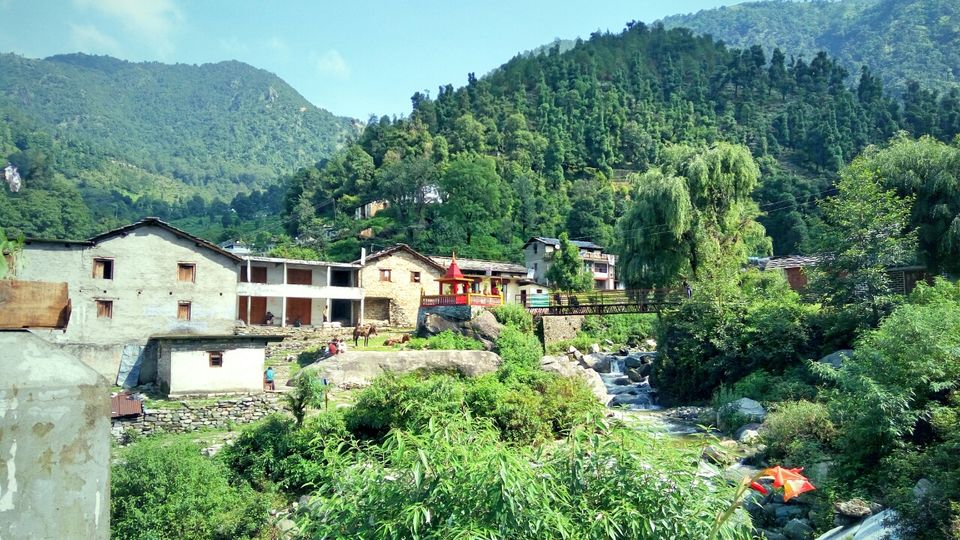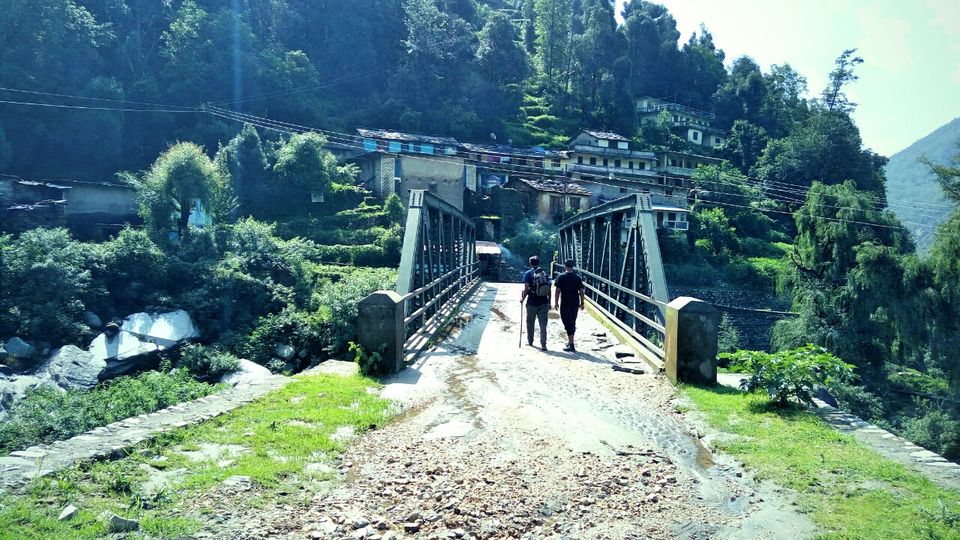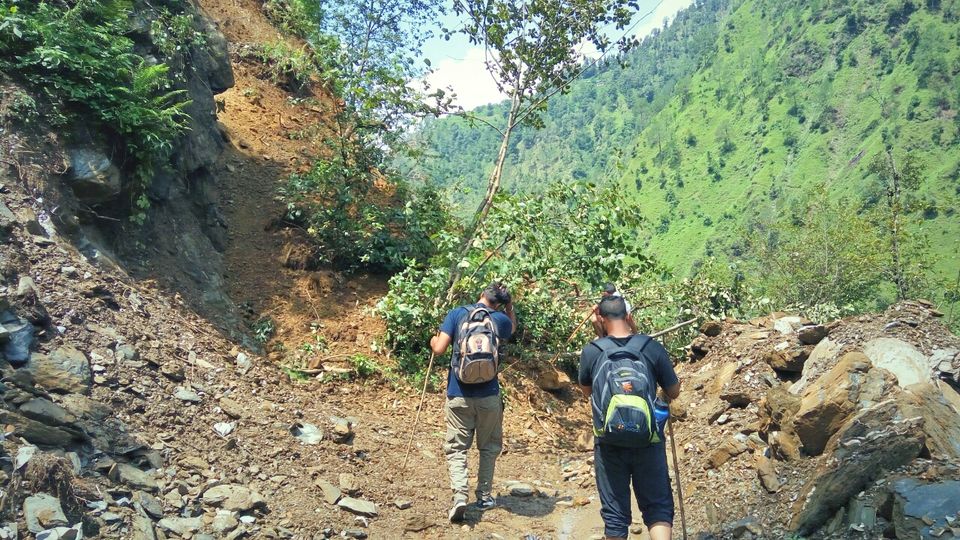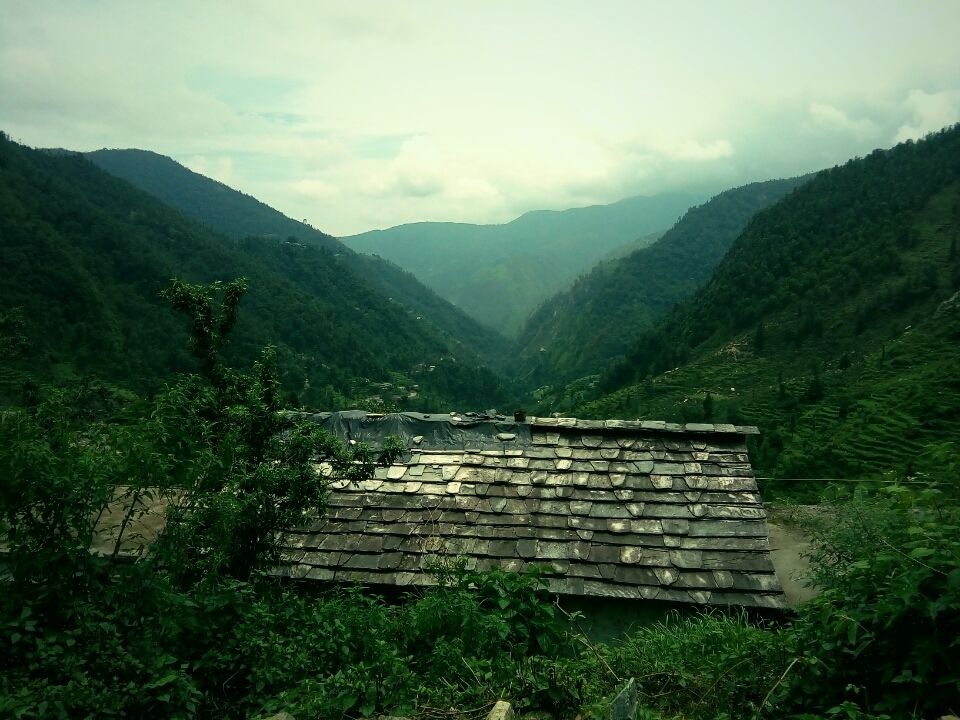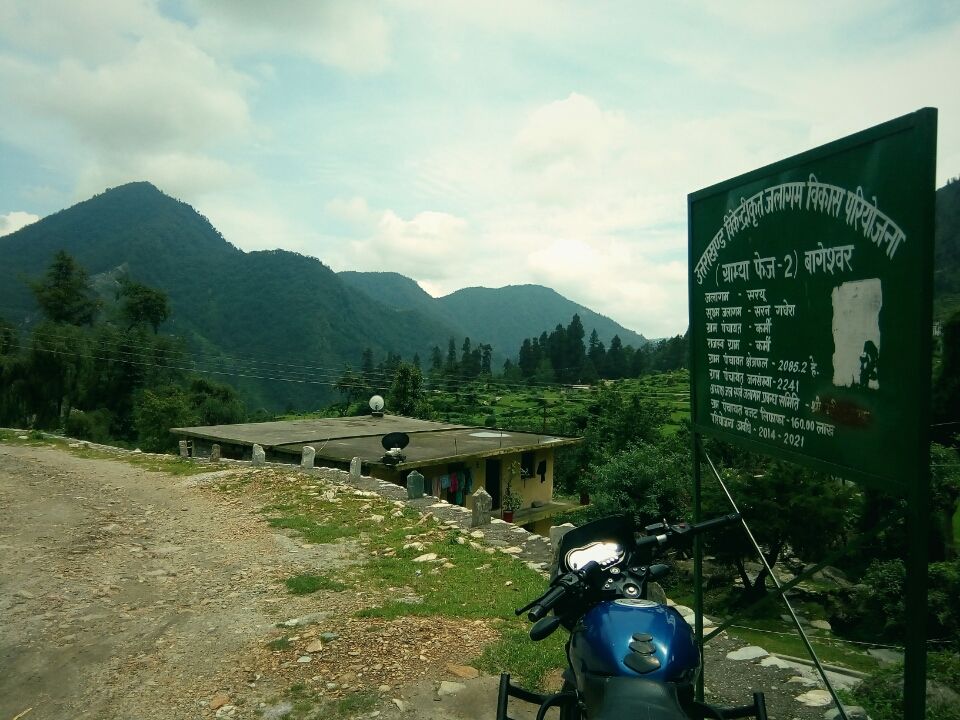 ◆Back to Haldwani!!
In the morning we hired a taxi to haldwani and reached home at 1pm!!
Overall trip was memorable, experienced lots of things and big thanks to Sanjeev and Devraj Singh Karmiyal(Deepu Bhai)
Deepu bhai na hote to trip incomplete hota..Thanks Bro!!