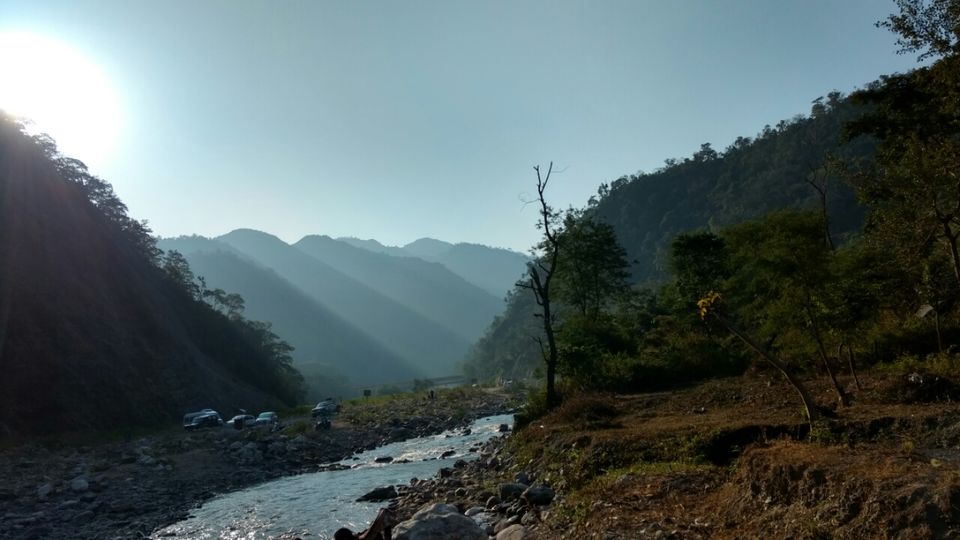 Rishikesh. The name brings with itself pictures of saints, foreigners doing yoga and most prominently Ma Ganga. It has very significant place in Hindu mythology.
But, for my trip to this holy land, I did not have any plan to do or visit anything. Only plan was adventure activities. And what an impromptu plan. Till friday morning, there was no plan. Just at the time of tatkal, a friend and I, decided to go and sat there to book Tatkal ticket to haridwar. And if only it is booked, we would be going. Fortunately, our trip did not get cancel.
And.following morning, we travelled in one of the worst trains i have ever travelled. I would not recommend anyone Haridwar mail. But the tiredness, frustration, every bad feeling goes away once u get down at Haridwar. Air of this place contains that spirituality and sacredness. We had lunch at one Hosiyarpuri restaurant which is ranked no 1 on Tripadvisor, though we could any find anything remarkable in the food. Then, we went to Har ki Paudi, that sacred place pics of which u always see when Haridwar is mentioned. People were bathing, praying, performing pooja to the flowing Ganga. We sat there for half an hour and took some Gangajal as is custom. From there we boarded one tempo from the highway just behind the Ghat har ki paudi.
Now, as we had decided to do rafting the following morning, we had two options either to stay in one of the dharmshalas in Rishikesh and explore rishikesh that day or spend evening and night at beach camping sites from where we will be taken to rafting by camp organzer following morning. Finally, we decided to do camping as freind had never done camping before. It cost us Rs.1200/- for lunch breakfast dinner and rafting and transport, but u can get it cheap if u negotiate. We were taken to camping site at shivpuri approx 12 km from rishikesh. We were just 6 people in entire camp being working day next day and off season. We were told that previous day there were approx 70 people. We freshen up. Camp people gave us hot chai and pakoda and started camp fire. We sat there till 9 enjoying sound of flowing river, full moon and some whiskey. After dinner, we went to bed.
The next day we were taken to 1 km upside from our camping side for rafting. After usual safety instructions, we, 7 people in all, started rafting. And boy, what an experience it was!! Rafting through fiercely flowing Ganga was a truly exhilarating experience. Passing through each rapid was a challengingly and enthralling simultaneously. At one point we were told to jump into river. At first, ee hesitated since to jump into such a flowing river itself is a huge thing. But finally we did jump and it really enthralling. Life jacket provided are very good and u will be floating on surface. It doesnt matter whether you knw swimming or not. Just to float on river and flow with it gives you memory to remember for lifetime. At halfway during rafting, we stopped at one maggie point for some tea and maggie. There we jumped from one cliff, approx 20 feet, into the river. That was enthralling too. At the end we again jumped into river and floated. Our rafting came to an end but enthralling experience it gave will be itched into memory forever. In the evening we went to triveni Ghat for Ganga aarti which was also very good. Arrangement and with mantras, they perform aarti. After such an eventful trip we left for Delhi in night.