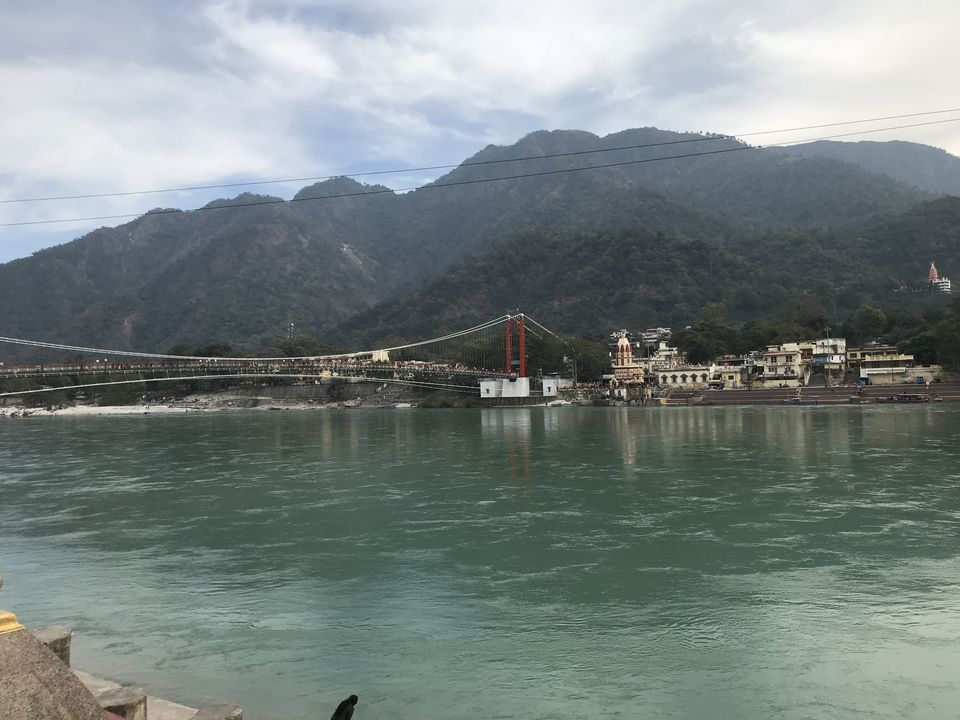 The cost i have mentioned above is from Hyderabad.
How to reach Haridwar :
1. Reach Delhi by flight and tranfer Haridwar by bus or train
BUS : UPSRTC and private buses are operated from New Delhi, you can get the tickets from redbus/abhibus - 8hrs travel time.
TRAIN : Many trains available (travel time 7-9hr) Shatabdi and superfast express trains are available too (4-5hr) from New Delhi to Haridwar.
2. Reach DehraDun by flight, stay and spend your time in DehraDun and Mussorie (30km from dehra dun, to and fro public transport is available), then you can go to haridwar from dehra dun. Haridwar is very nearer to Dehra dun, distance will be about 55km and buses are available. (You should plan for 7-8 days trip if you are opting to cover all of these places)
--> Rishikesh is about 20Km from Haridwar, Public transport will be available. If you wish to cover all of these places i would suggest to opt a self drive car from Delhi/Dehra Dun. More feasible if you have a vehicle.
Haridwar is a pilgrimage place located on the banks of River Ganga, it is considered as one of the holiest places in India. There are several ghats in this place, especially Ganga Aarti at Har ki Paudi is a magnificent thing to watch. Beautiful and uplifting.
Places to visit in Haridwar :
1. Manasa Devi Temple
2. Chanda devi Temple (Chandi Mata temple)
3. Visit Har ki Paudi to watch Ganga Aarthi in the evenings
4. Rajaji National Park
Manasa Devi temple and Har ki paudi are quite located in the town itself. In order to visit chanda devi temple there is rope way facility to visit this temple as it is located on the top of small mountain nearby called Neel Parvat. You can hike/opt rope way facility. Visiting this temple will take about 4-5Hours.
Rajaji National park is quite far from Haridwar, located at a distance of 25km.So plan accordingly.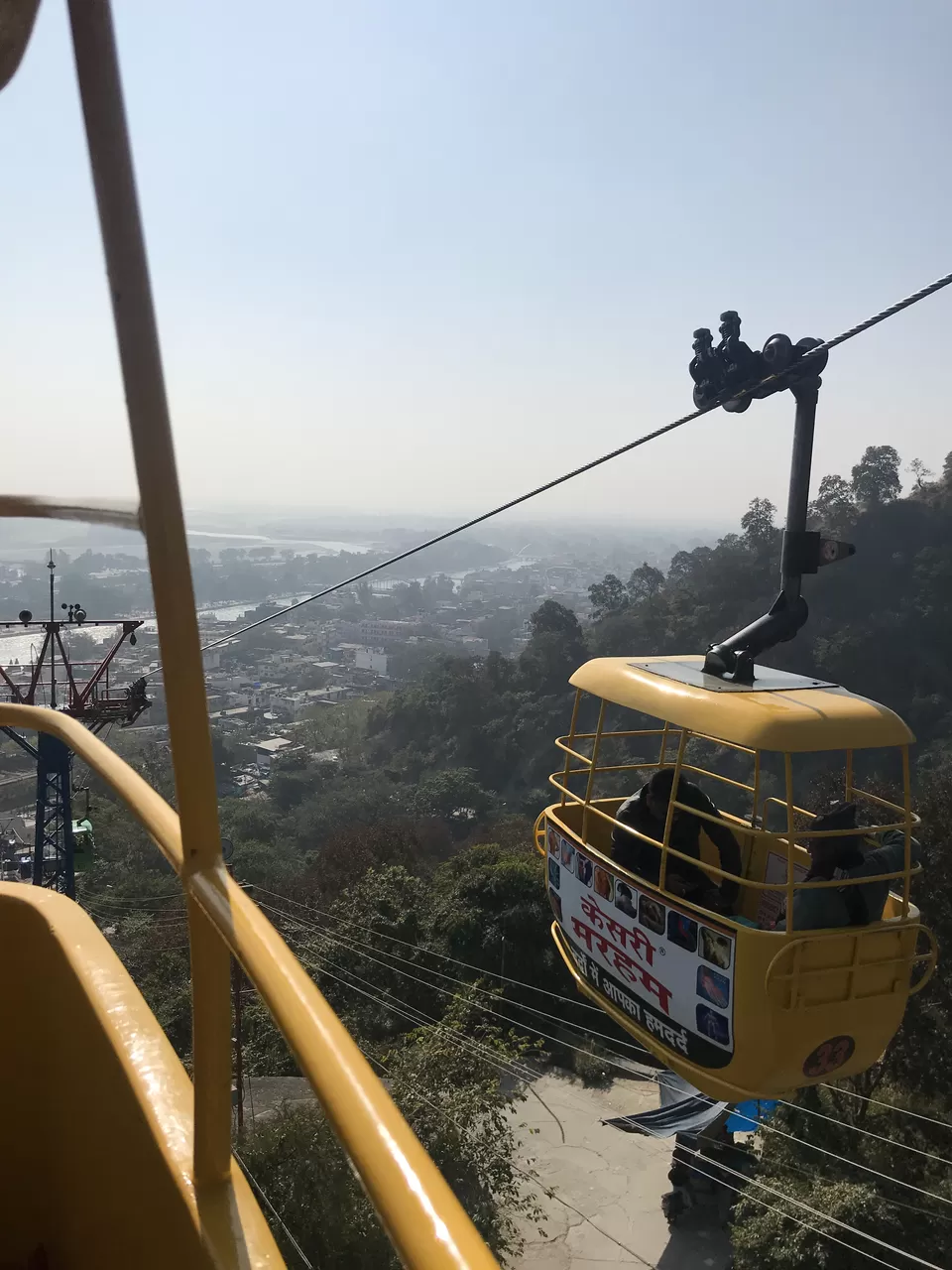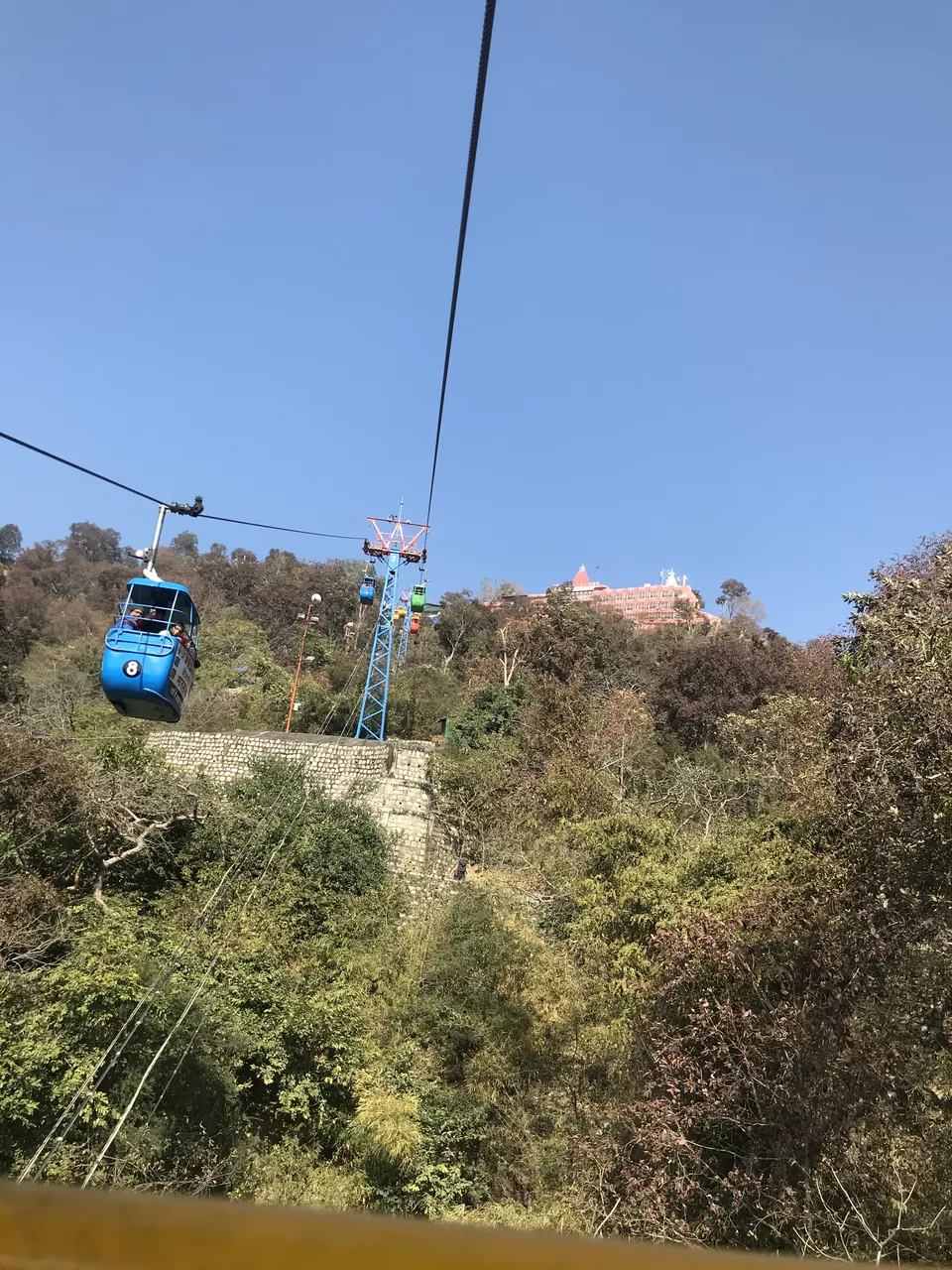 Where to eat :
Hoshiyarpuri (Haryanvi and Punjabi food) (DONT MISS)
Mathura walon ki Pracheen Dukhaan (Puri Sabji, Gajar halwa, Makhan malai samosa) (DONT MISS)
Haridwar got good street food in the evenings, roam around try it out.
Rishikesh is the most serene and most favorite place i have ever visited till date. Considered as The birth place of Yoga and The gateway of the Himalayas, this place is best for some nature getaway or to have yourself a calm time.
This place have both calmer and energetic sides. Its a top place in the country to have adventurous activities like River rafting, Bungee jump (Holds the top bungee jumping spots in the country), Flying fox, Cliff jumping, Waterfall trekking what not !!! Best escape i can say !!
On the first day of my visit, I got freshen up and went out for visiting the Jhulas. So there are two Jhulas in the town RAM JHULA and LAXMAN JHULA. Both of them are magnificent.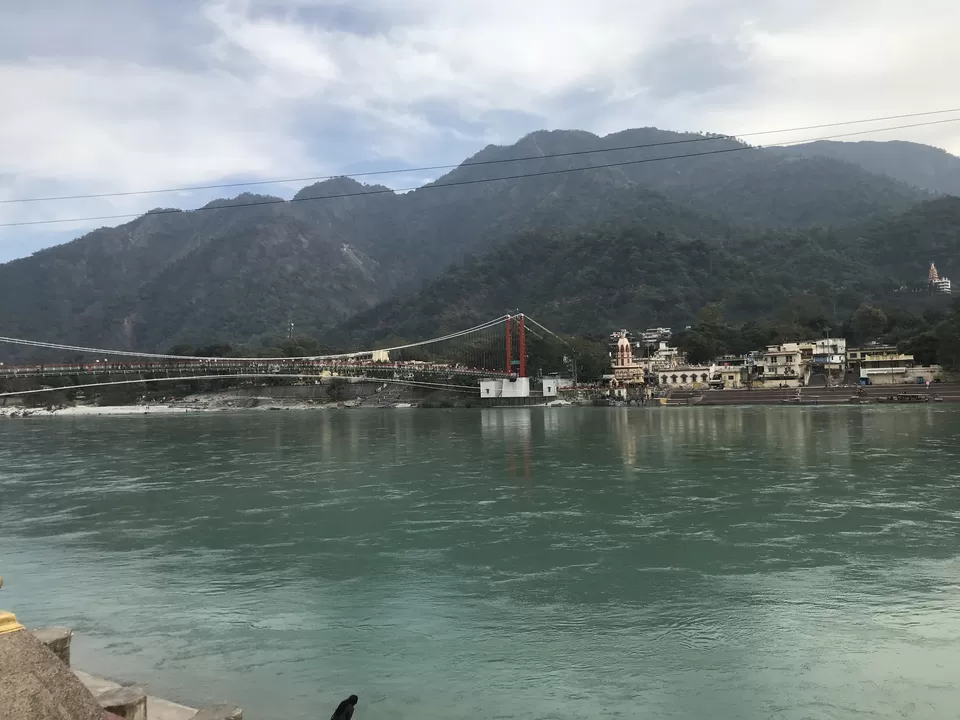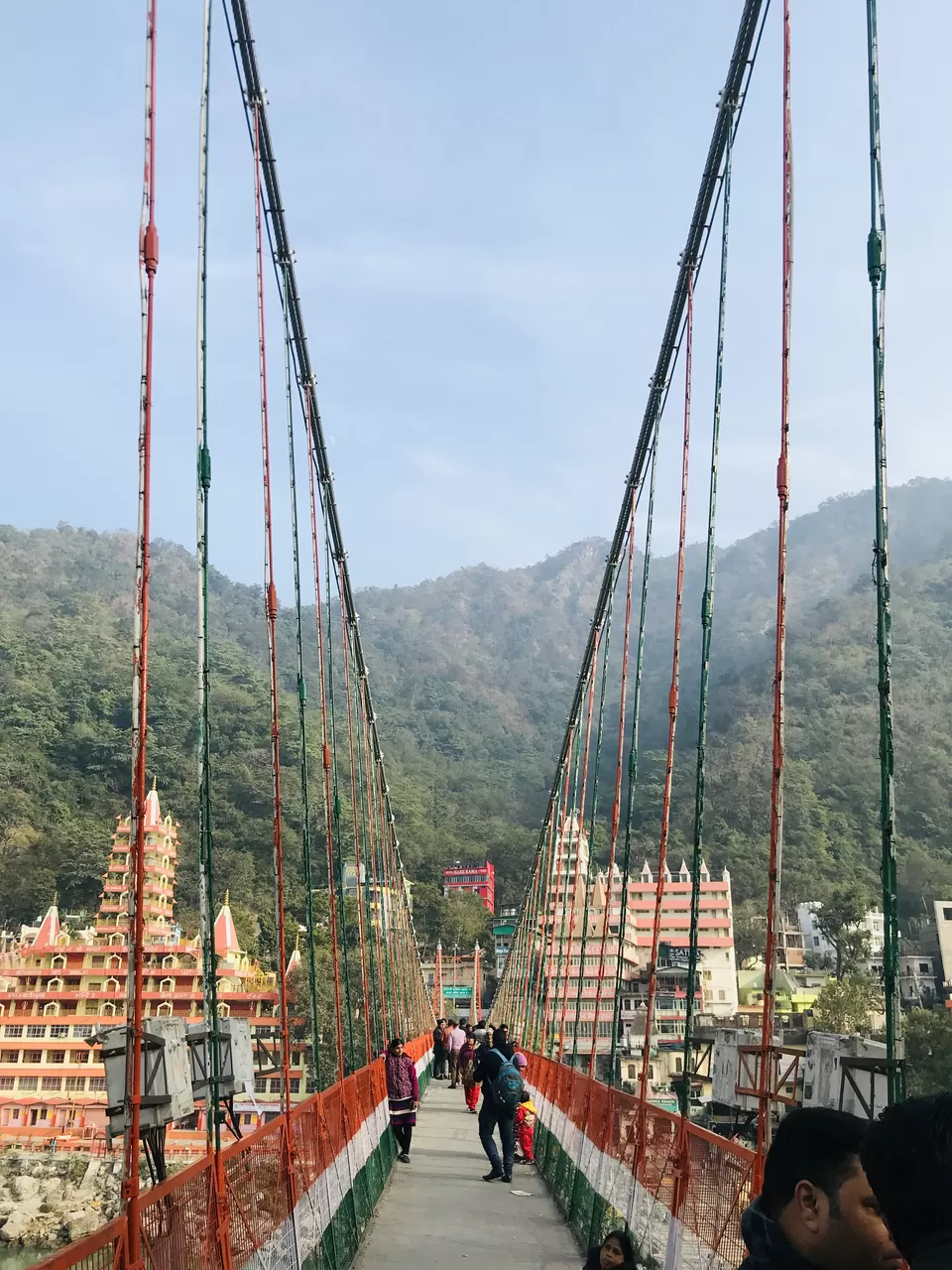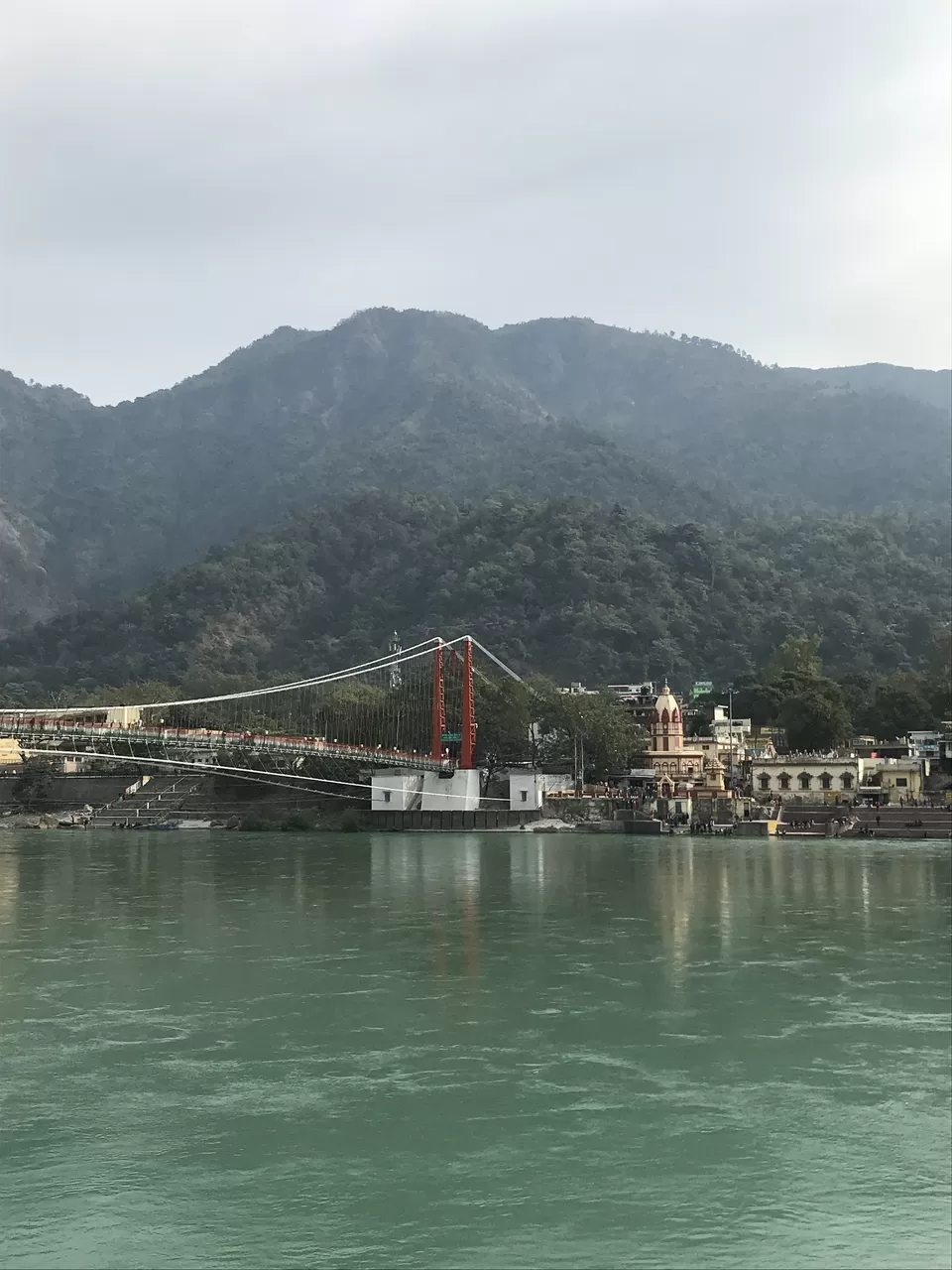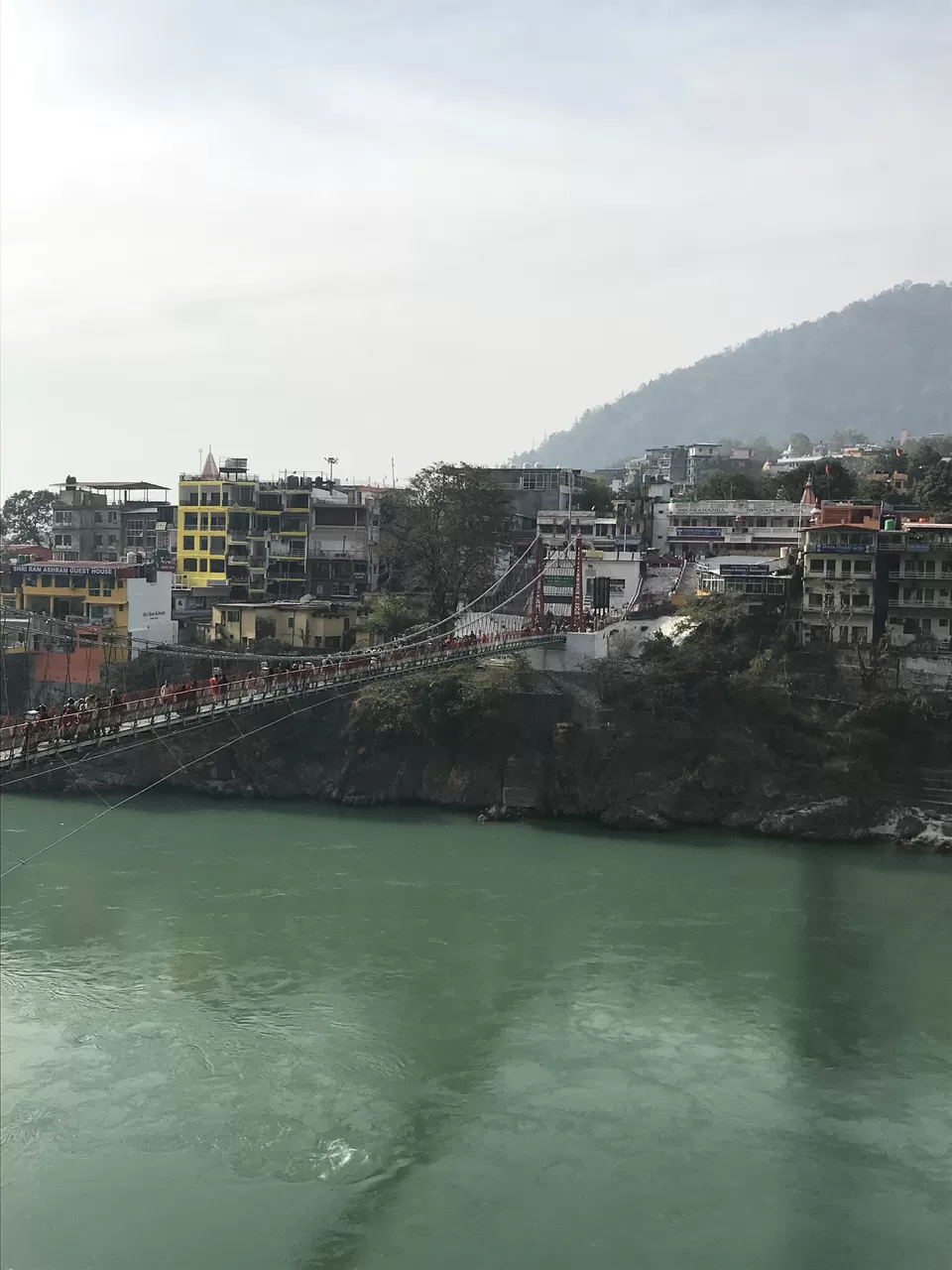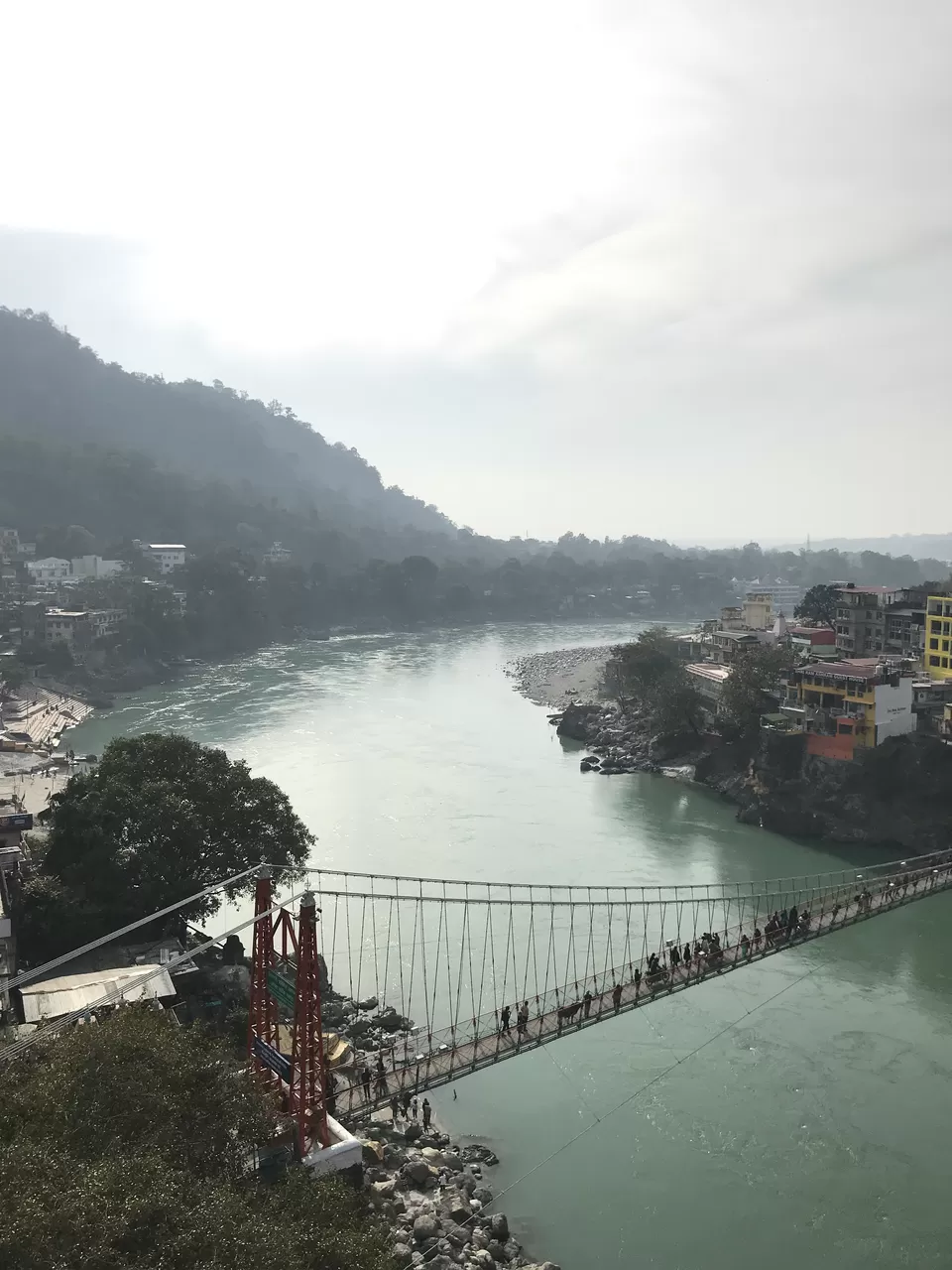 Meantime visited this 13 storied temple nearby Laxman jhula, This temple is dedicated to many other gods as well, each floor got more small temples divided as rooms. This temple is also called Tera Manzil temple by the locals.
Evenings in Rishikesh are so beautiful, the chilling climate and food in the cafes with the view of Ganga, Indian German and French bakeries. It is so soothing experience to go for a food hopping in Rishikesh.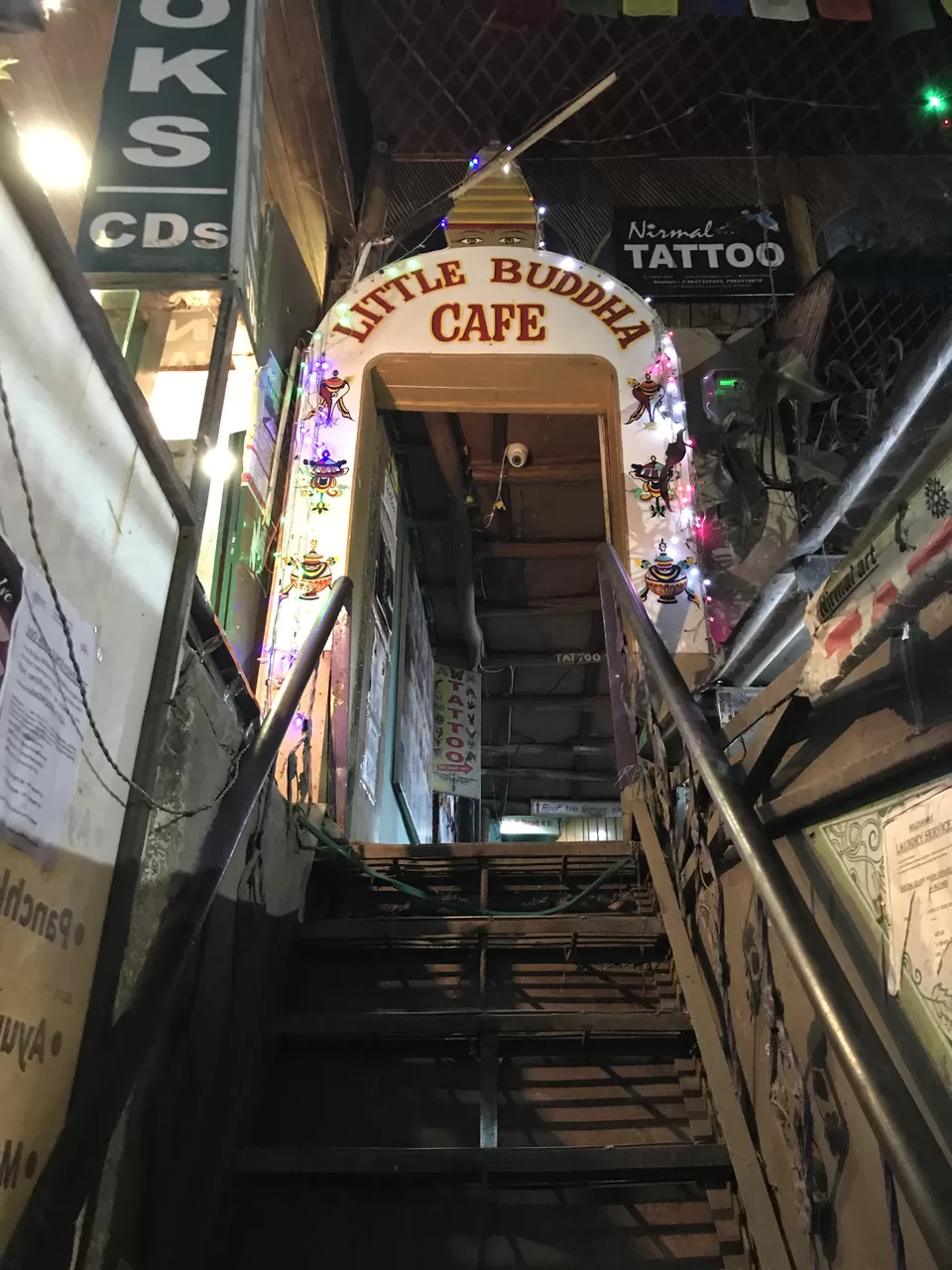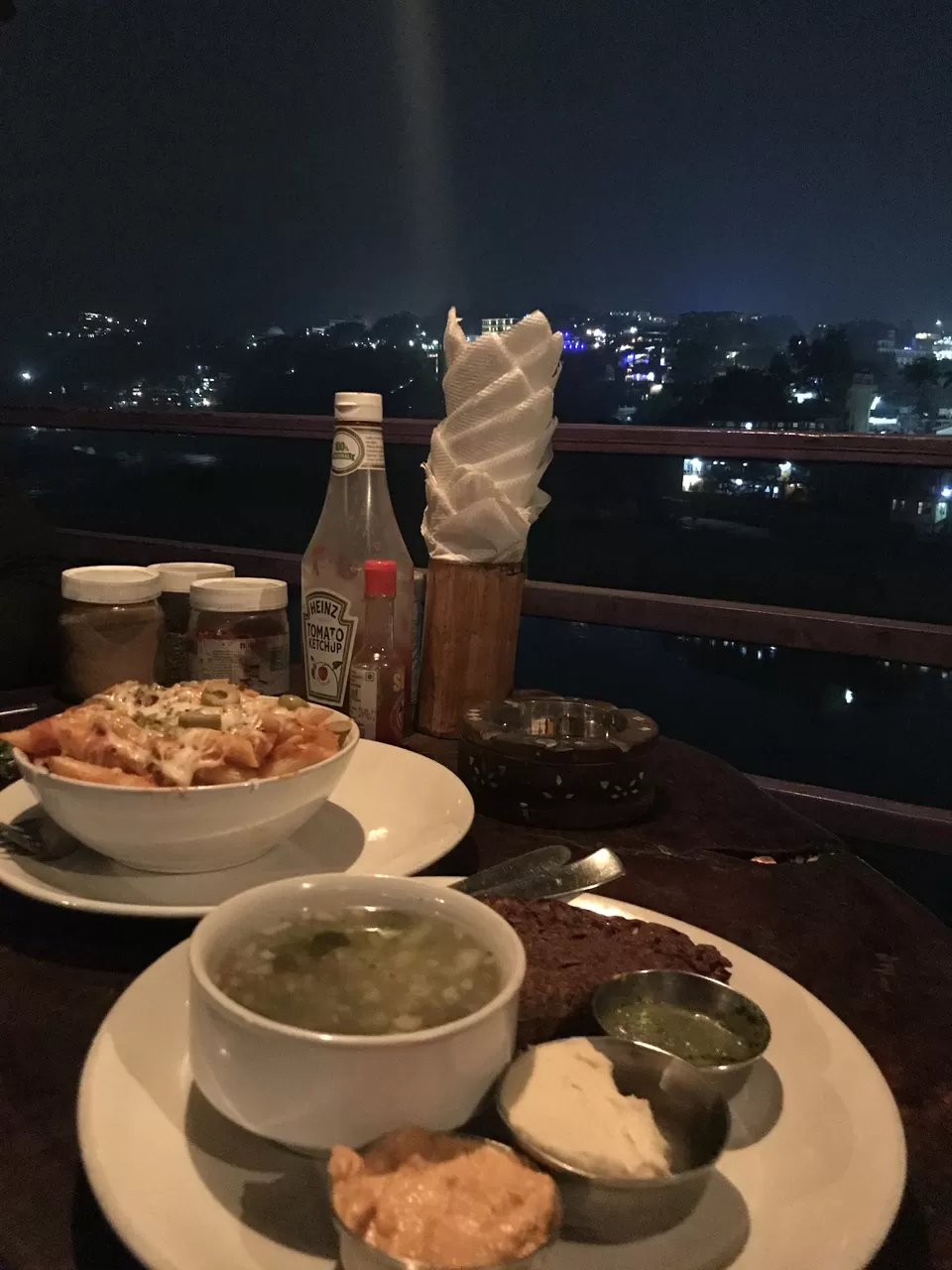 Next day we went to this place which have the highest Bungee jumping spot in the country, JUMPING HEIGHTS. Its about 20km from Rishikesh and travel time may take time because it is completely ghat roads. Prepare yourselfs if you are opting gearless two wheelers. They will also provide up and down transfers from Rishikesh to the jumping spot, please contact or go through website for more information. We opted our personal vehicle.
The cost of Bungee jump will be about 3550 INR, You also need to buy entry ticket that will be 100 INR.
This place provides other activities like FLYING FOX and GIANT SWING. You can take combo ticket for experiencing all of these activities.
You can book your slots either in advance or at the location itself. But i dont recommend buying at the spot. It will be first come first serve process, so advance booking candidates will be sent first.
For more information click here for website redirect.
Our slot was early morning, we didnt expect much crowd. But the situation was totally contrasting. Even in that morning we are almost last but one in the queue.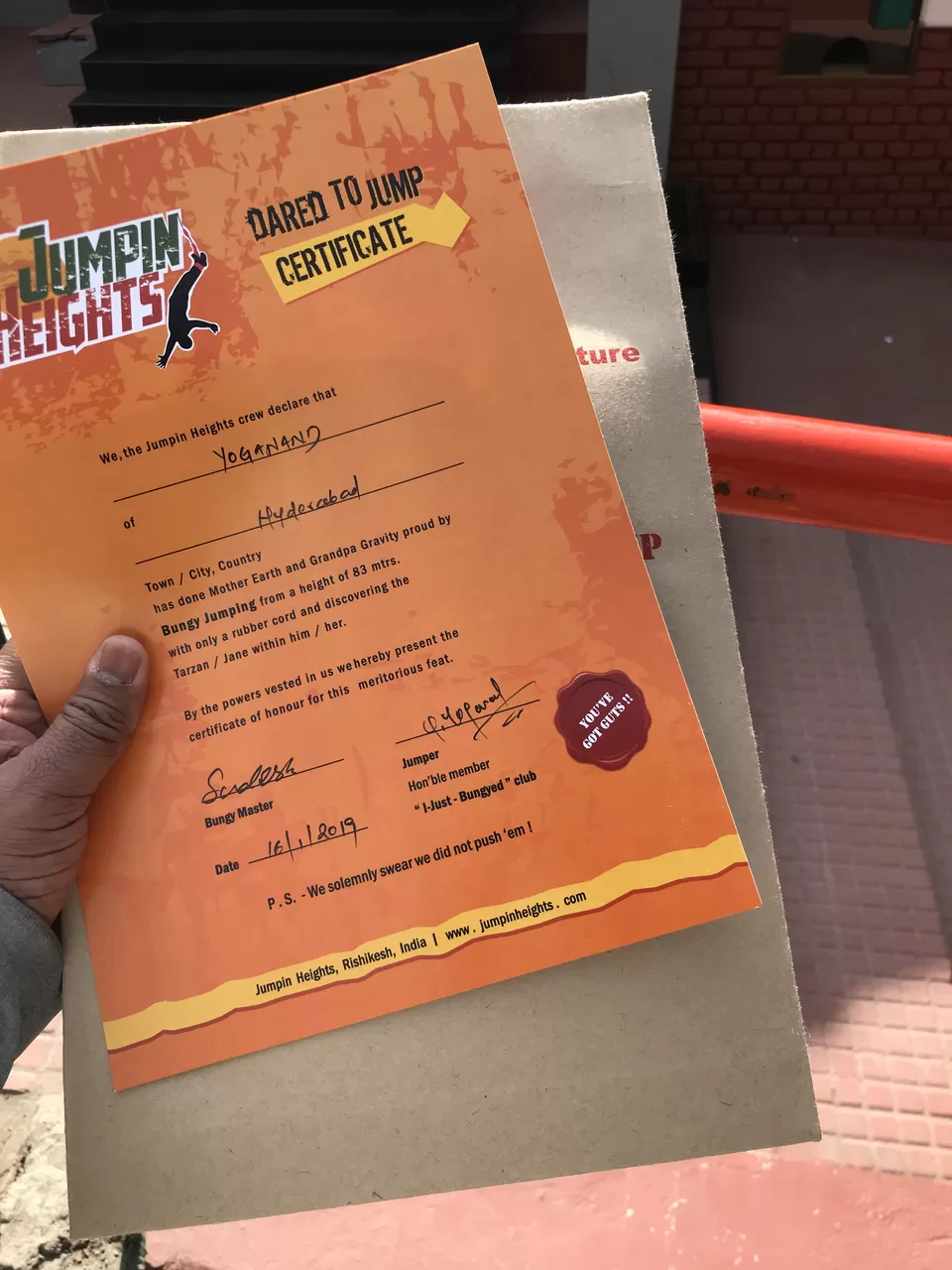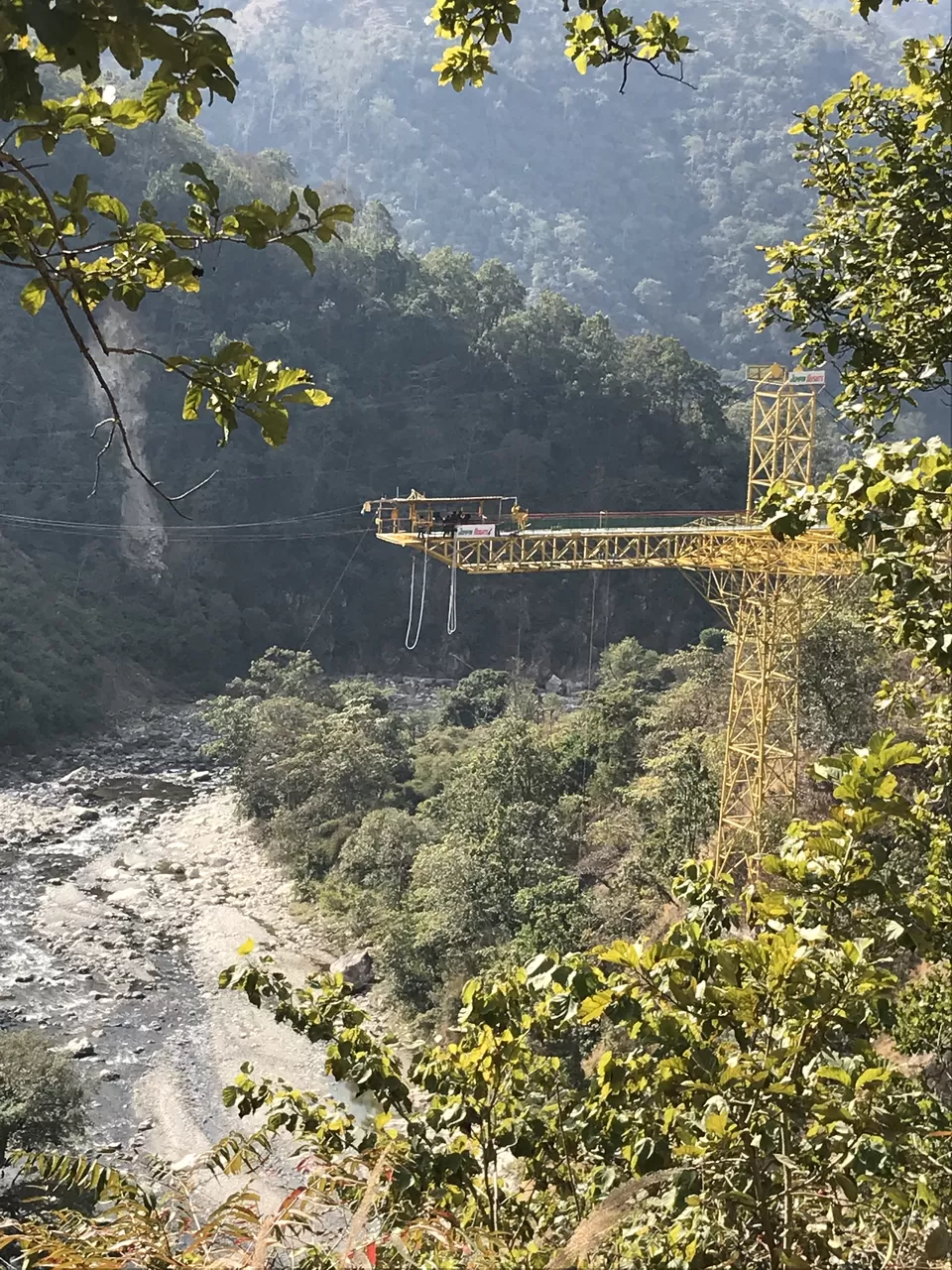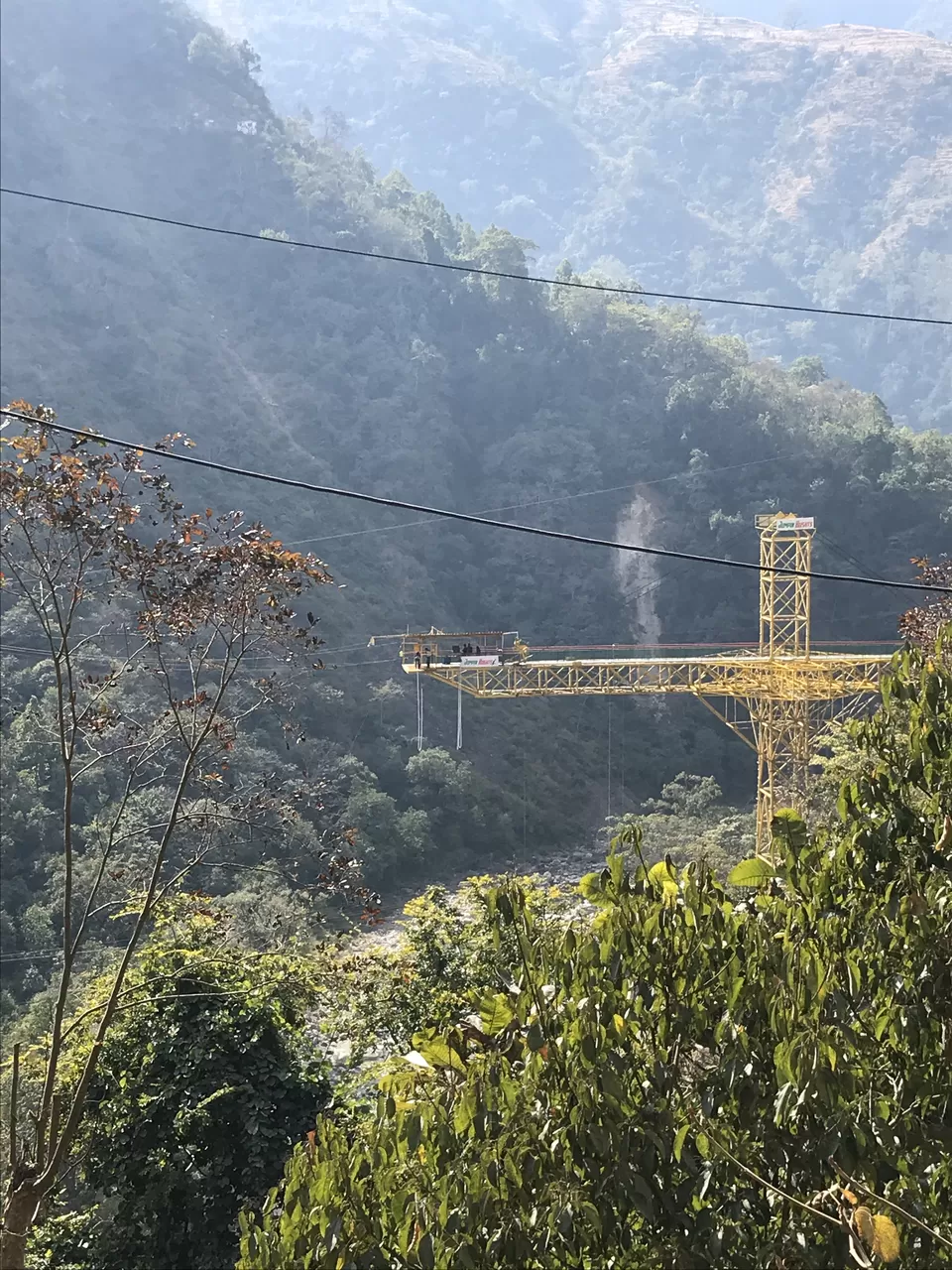 They will provide lockers for your luggage/gadgets. You can collect them after the jump.
I SERIOUSLY SAY THAT YOU SHOULDNT MISS THIS EXPERIENCE, EVEN IF YOU ARE ACROPHOBIC JUST TRY. This is such mind-blowing adrenaline rush experience I have ever experienced in my life.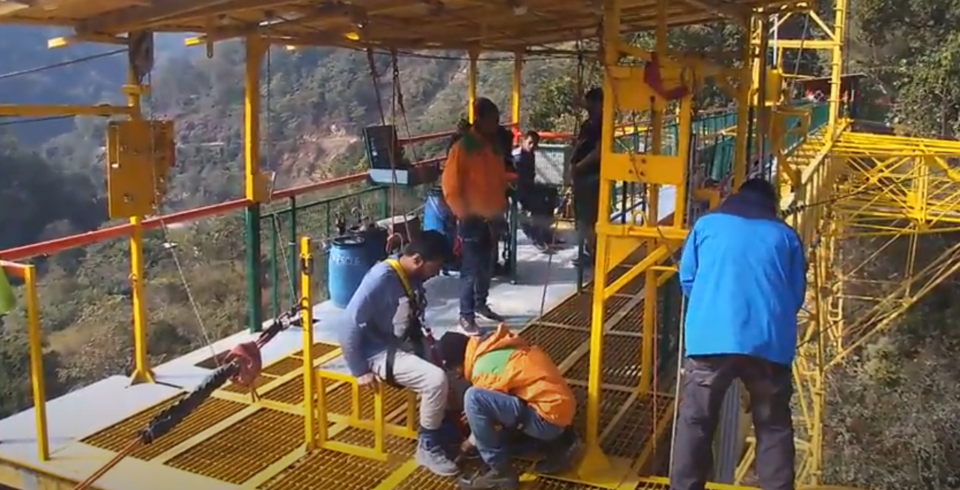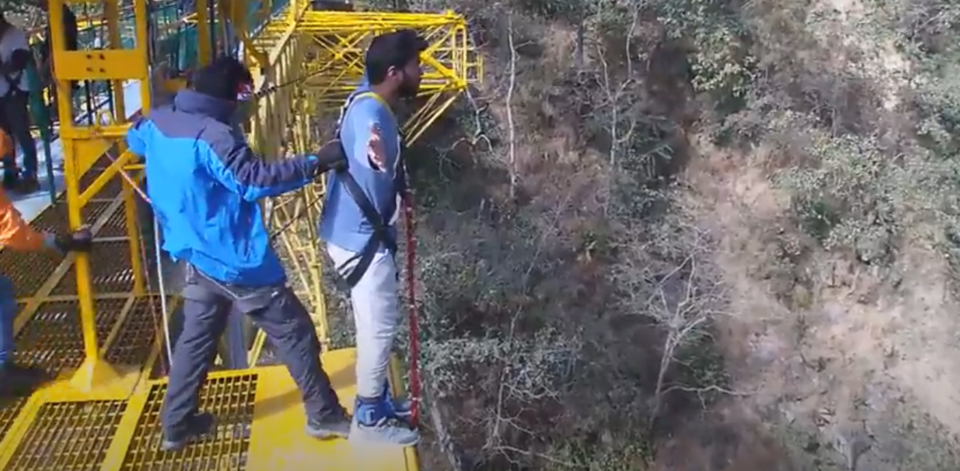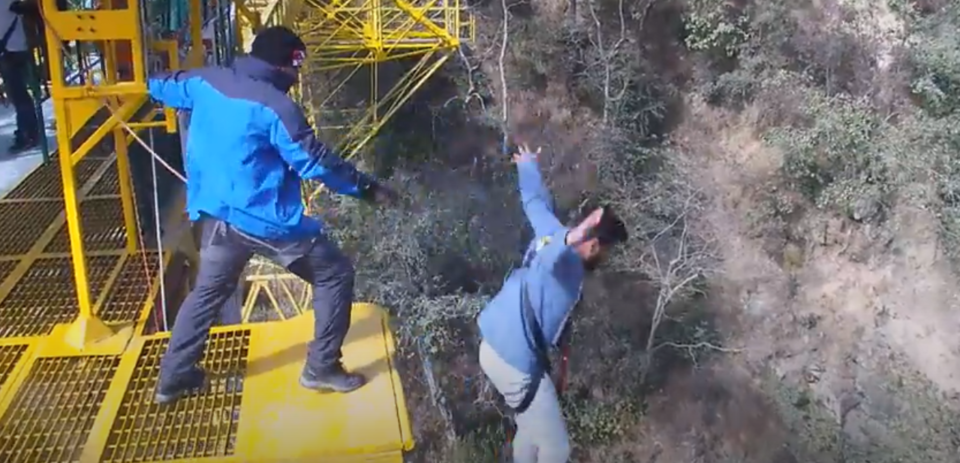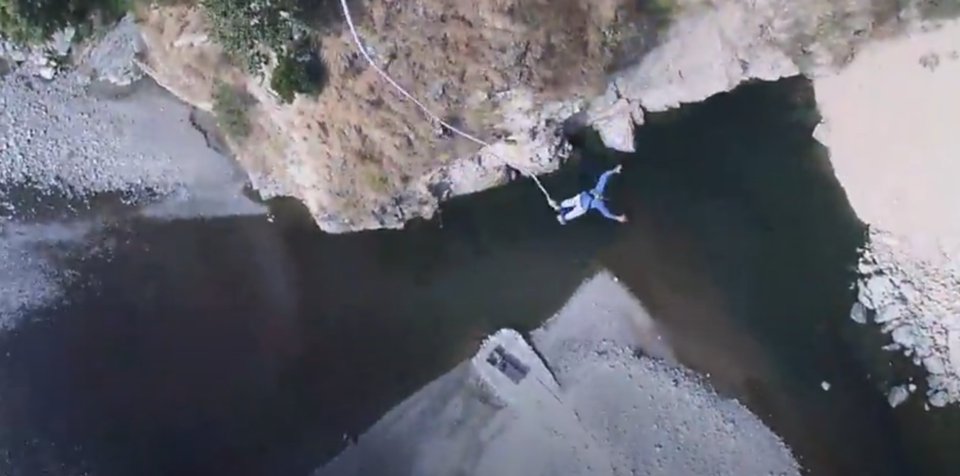 Video charges are not included and they will charge 700 INR for each Video, They will transfer to your Mobile/Laptop there itself.
P.S :
Get ready to hike up the mountain to the office again on the top after the jump. Amazing experience.
After this exhilarating experience, we reached to our hostel back and had hell lot of rest and went to visit THE BEATLES ASHRAM.
This is the must visit place, a calm ashram thats located in the woods. As Rishikesh is birth place of Yoga. There are many ashrams here for Yoga practice or for having some Yoga lessons, This is not the place to practice or experience Yoga but this one is abandoned ashram which is solely for visiting purpose. You can opt other places as the town is full of Yoga ashrams and shacks.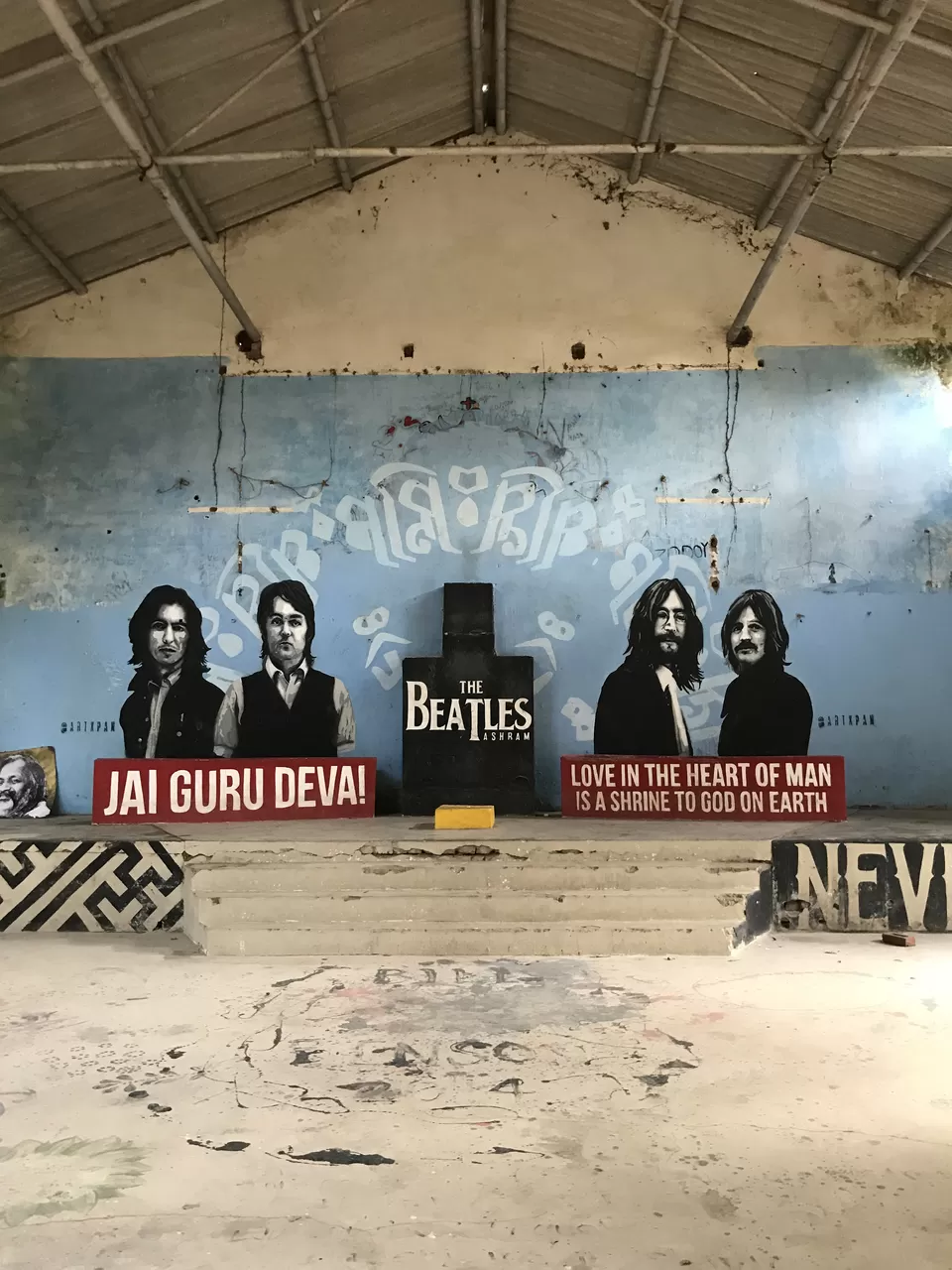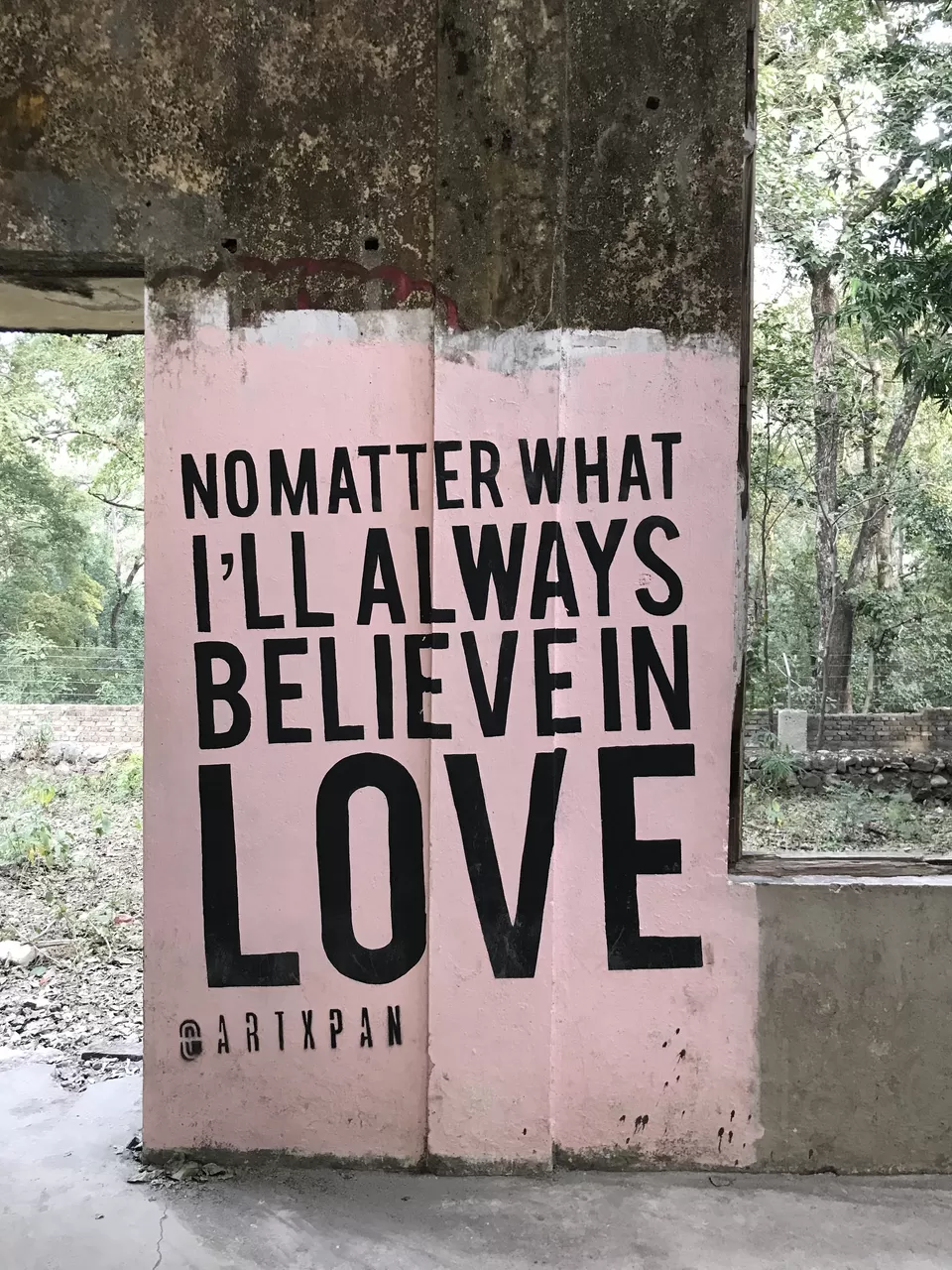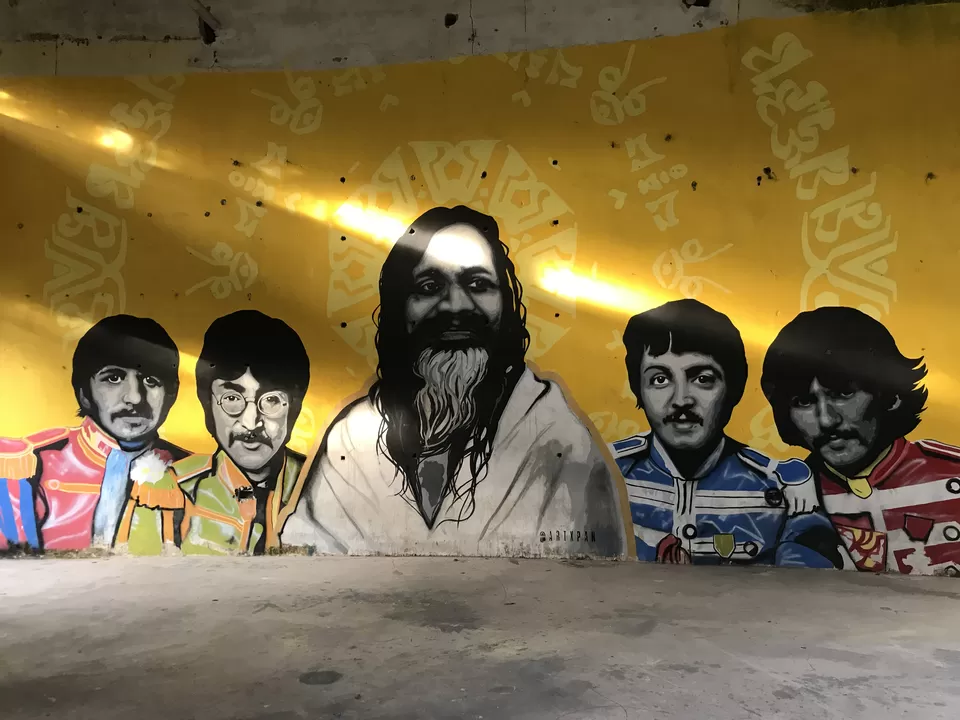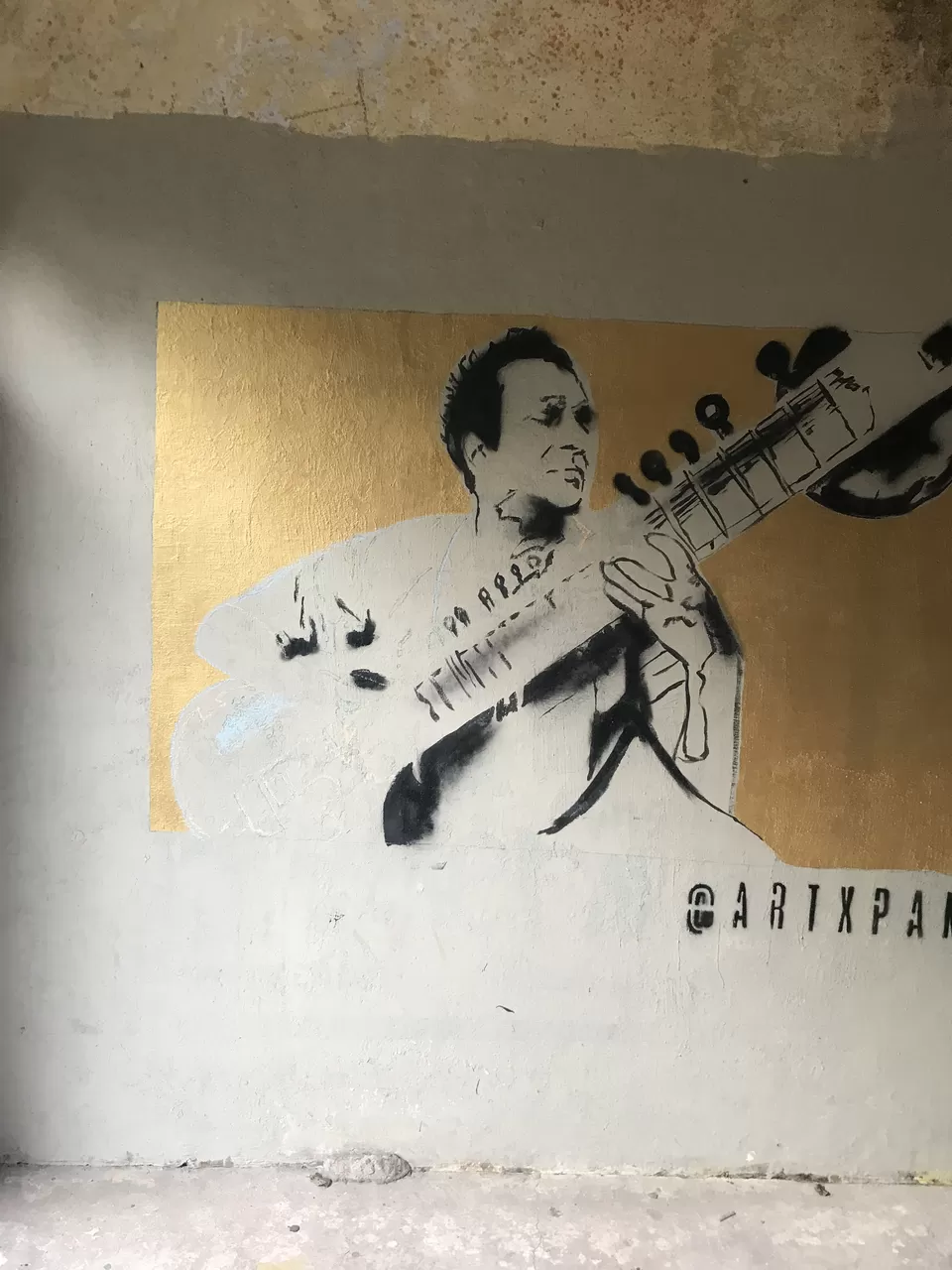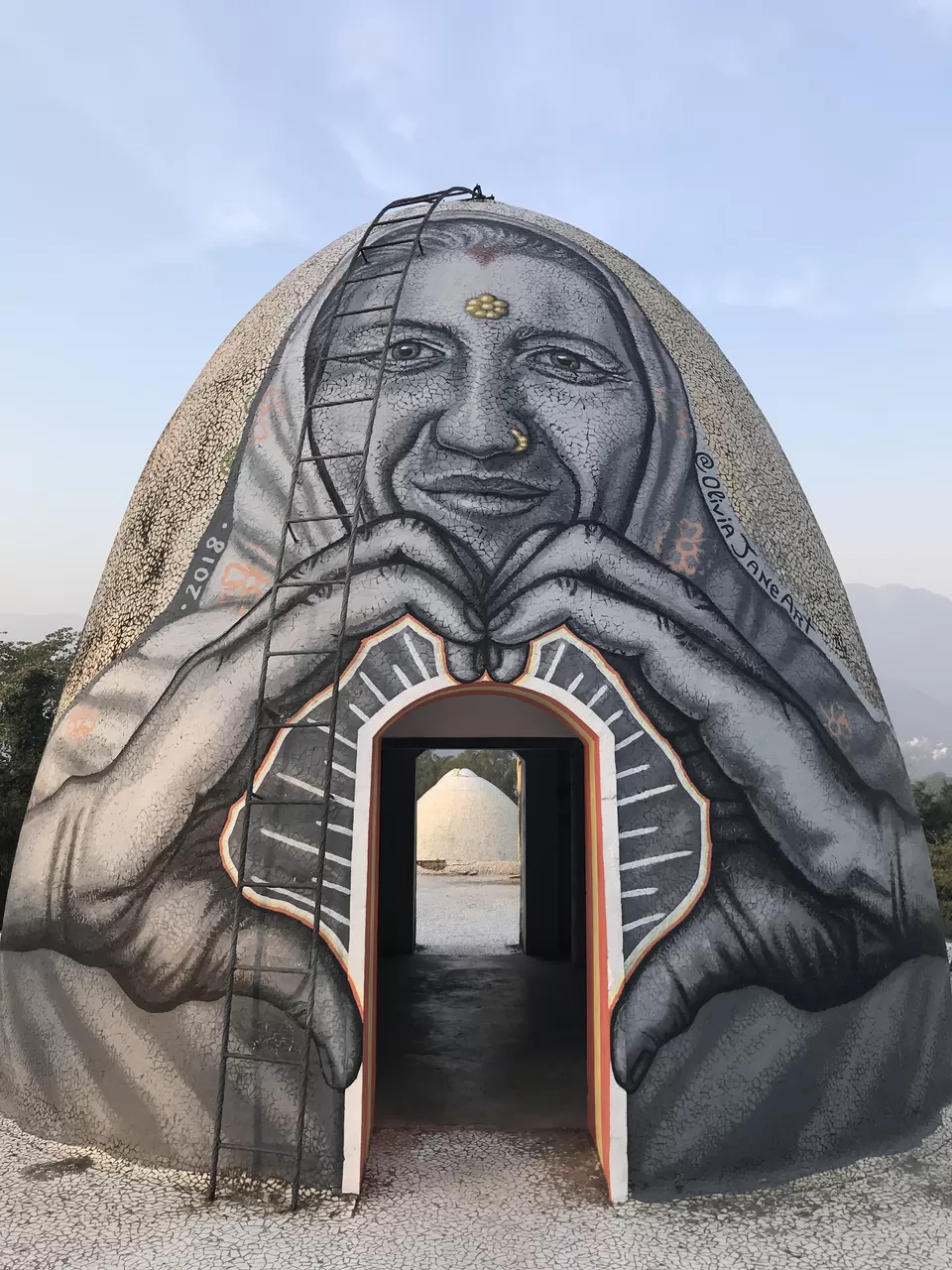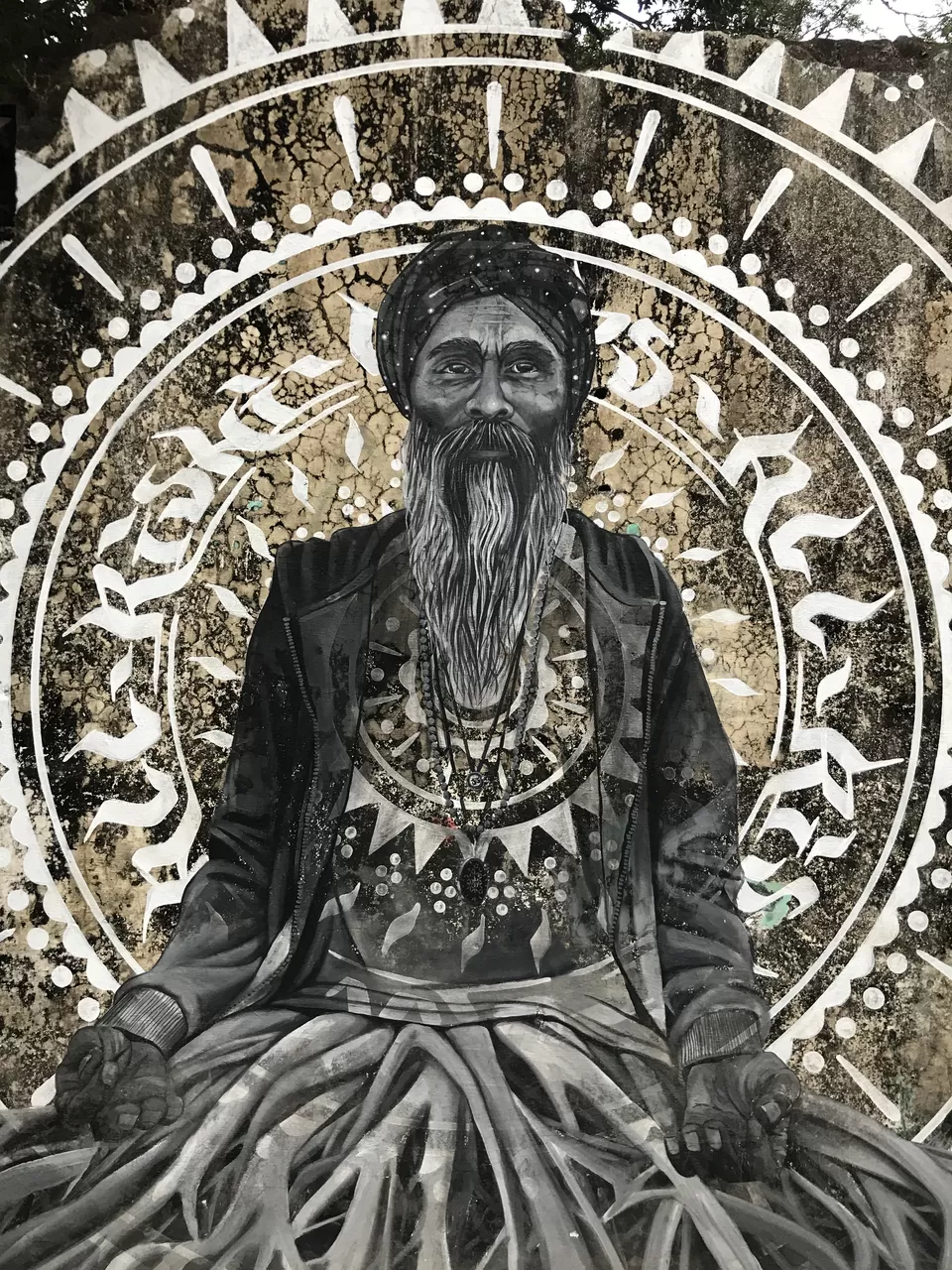 Ganga aarti at Triveni Ghat is one of the events to look upto, So uplifting experience with all those chants and religious vibe.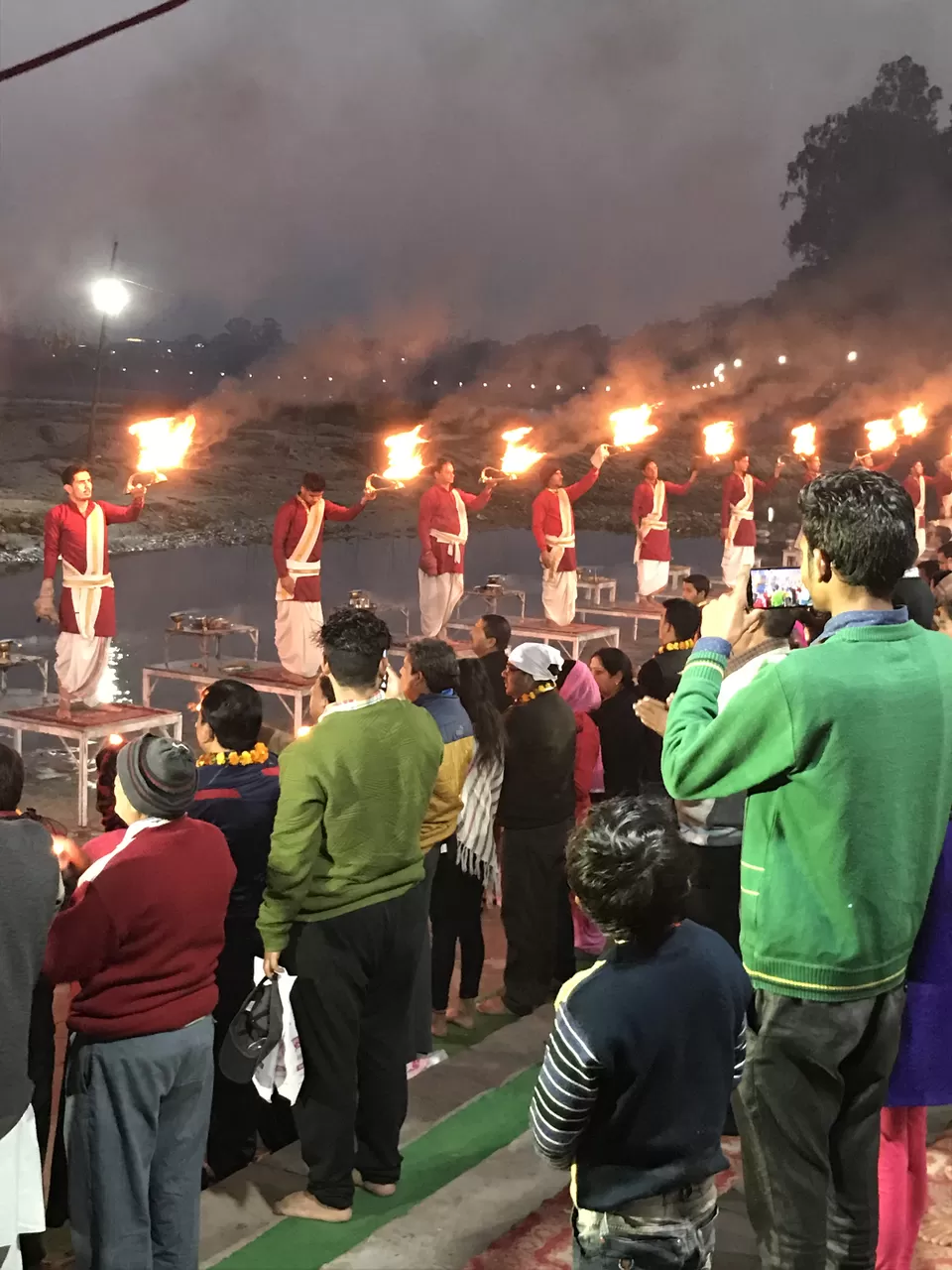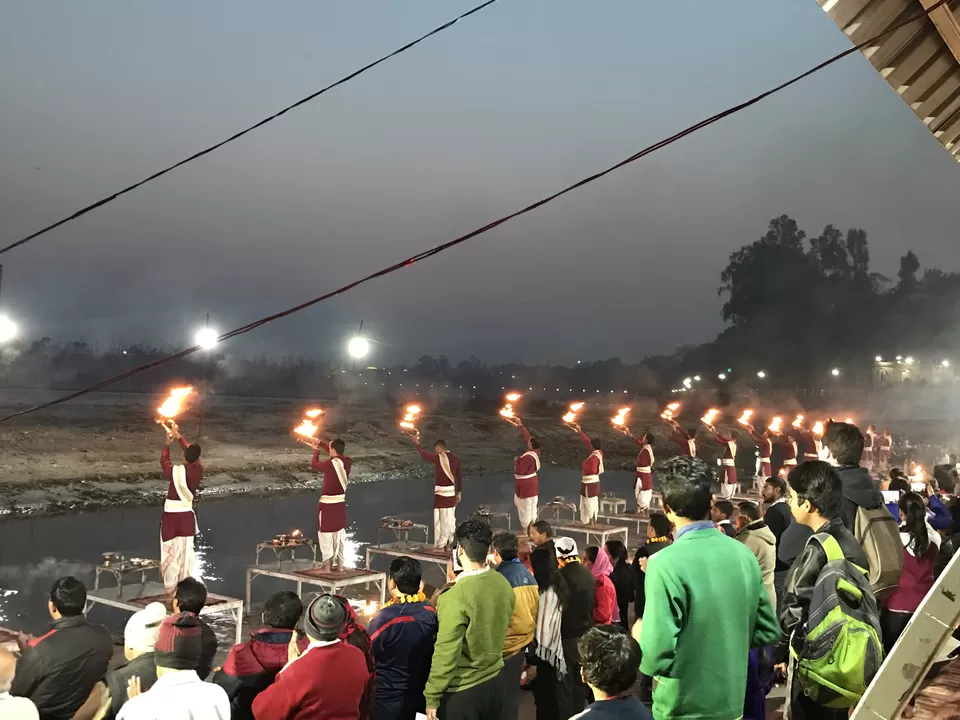 Thats all Folks !! This was all about my Rishikesh and Haridwar trip.
HAPPY TRAVELLING ....HAPPY EXPLORING ....HAPPY EATING !!