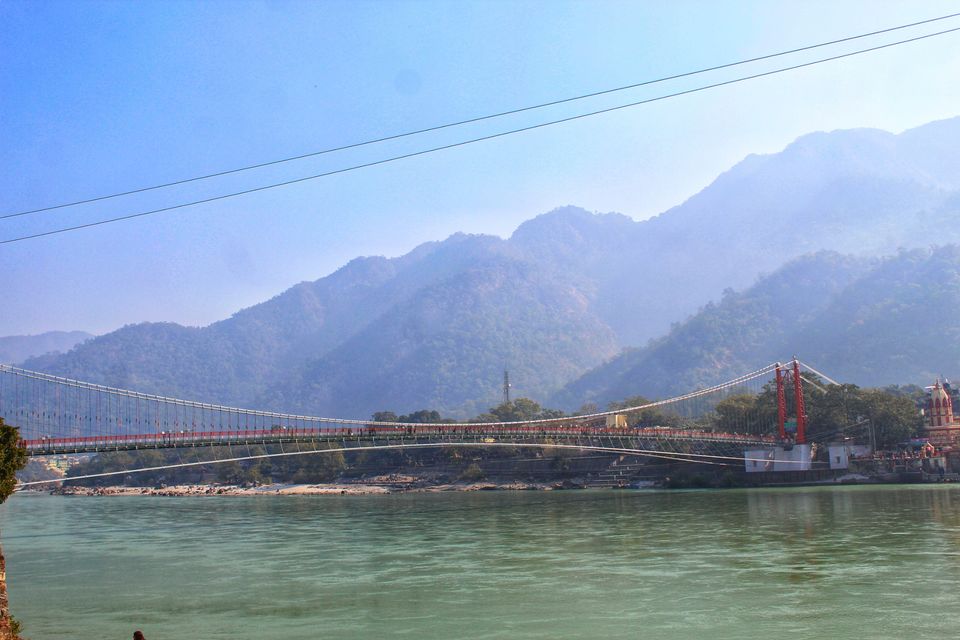 I m from Ahmedabad, Gujarat. After journey of 26 hours by train we were reached at Haridwar by Haridwar Mail. Haridwar is an ancient city and important Hindu pilgrimage site in Uttarakhand ,where the River Ganges exits the Himalayan foothills. There are many sacred ghats (Bathing step). Among them Har ki pauri is largest ghat in Haridwar which host Ganga Aarti (river worshipping ceremony) every day in the evening.Thousands of people from all around the world do make a point to attend this prayer on their visit to Haridwar. After attending this ceremony we went to aashram where we were stayed. Here, You can find many aashram for staying at very low cost or free of cost. They provide good facility.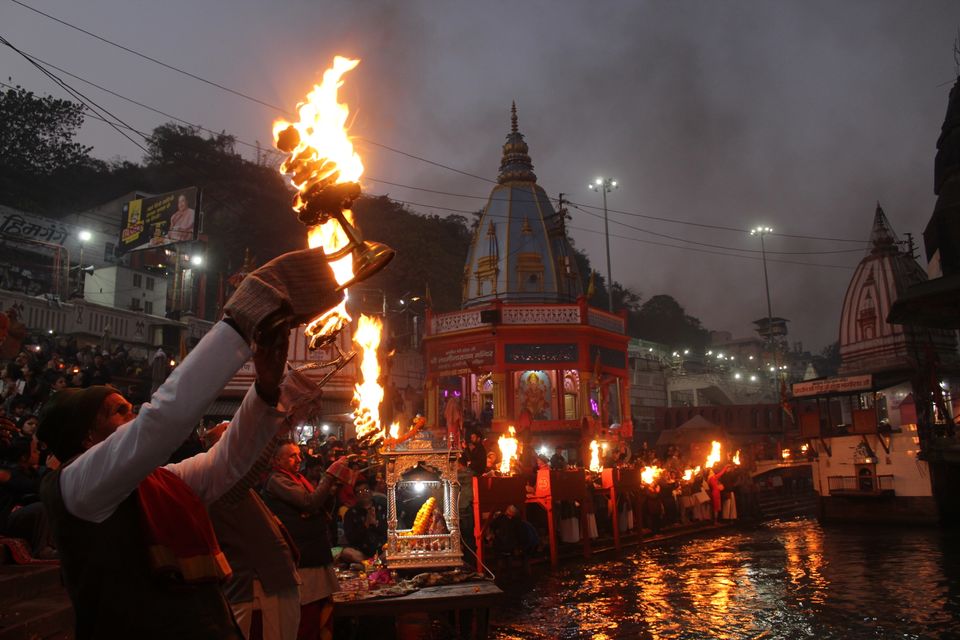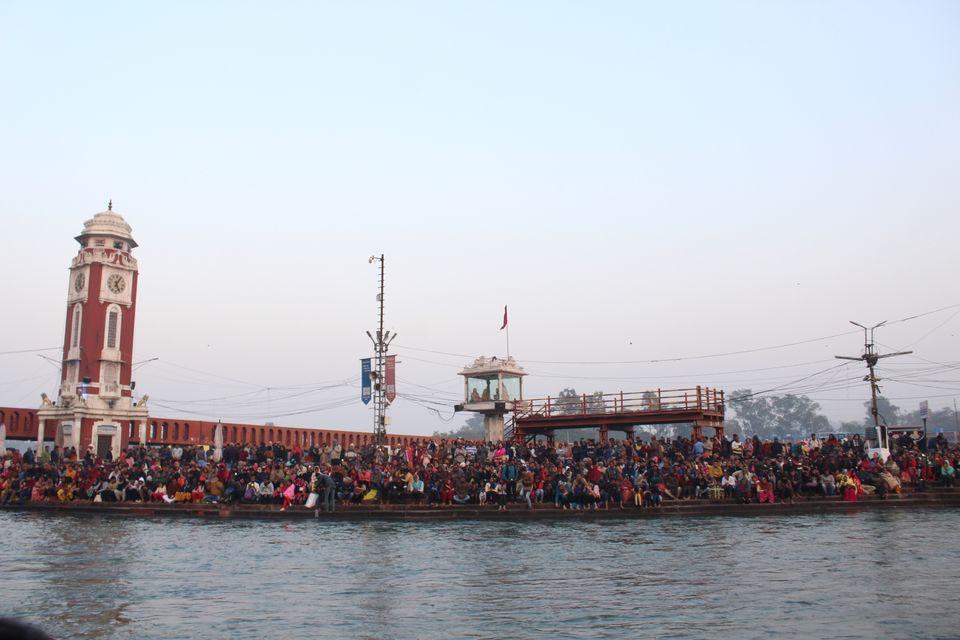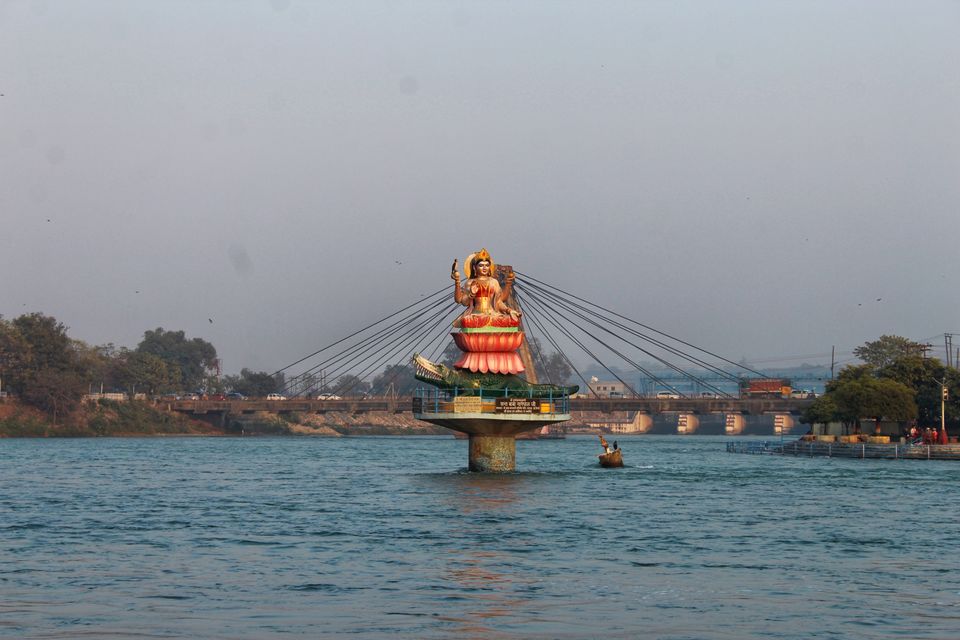 In the morning we were going to Rishikesh by sharing Auto ,which is 25km far from Haridwar. Rishikesh is very popular for Adventures and Yoga. Here you can find people from all over the world finding their own peace here in Rishikesh. That's why Rishikesh is one of the best places in the country to get to know of other cultures from all around the world. Here some of the famous places are
1. Ram julha
2. Laxman julha
3. Parmarthniketan aashram
4. Nilkanth temple
5. Triveni Ghat
These are the places we had visited in all day.
In evening around 5 pm, we reached at Triveni Ghat which is famous place for Ganga aarti ( River worshipping ceremony). Here A group of young saints dressed up with silky saffron and white robes conduct this ceremony. Each pandit or saints takes up a specific spot in the Ghat and start the ritual by offering flowers to the River. Ritual includes many oil lamps which are waved in synced motion. It is said that you haven't seen Rishikesh if you haven't seen this ceremony. After the ceremony a group of people sing a bhajan. And people from all around the world are dancing on those bhajan's.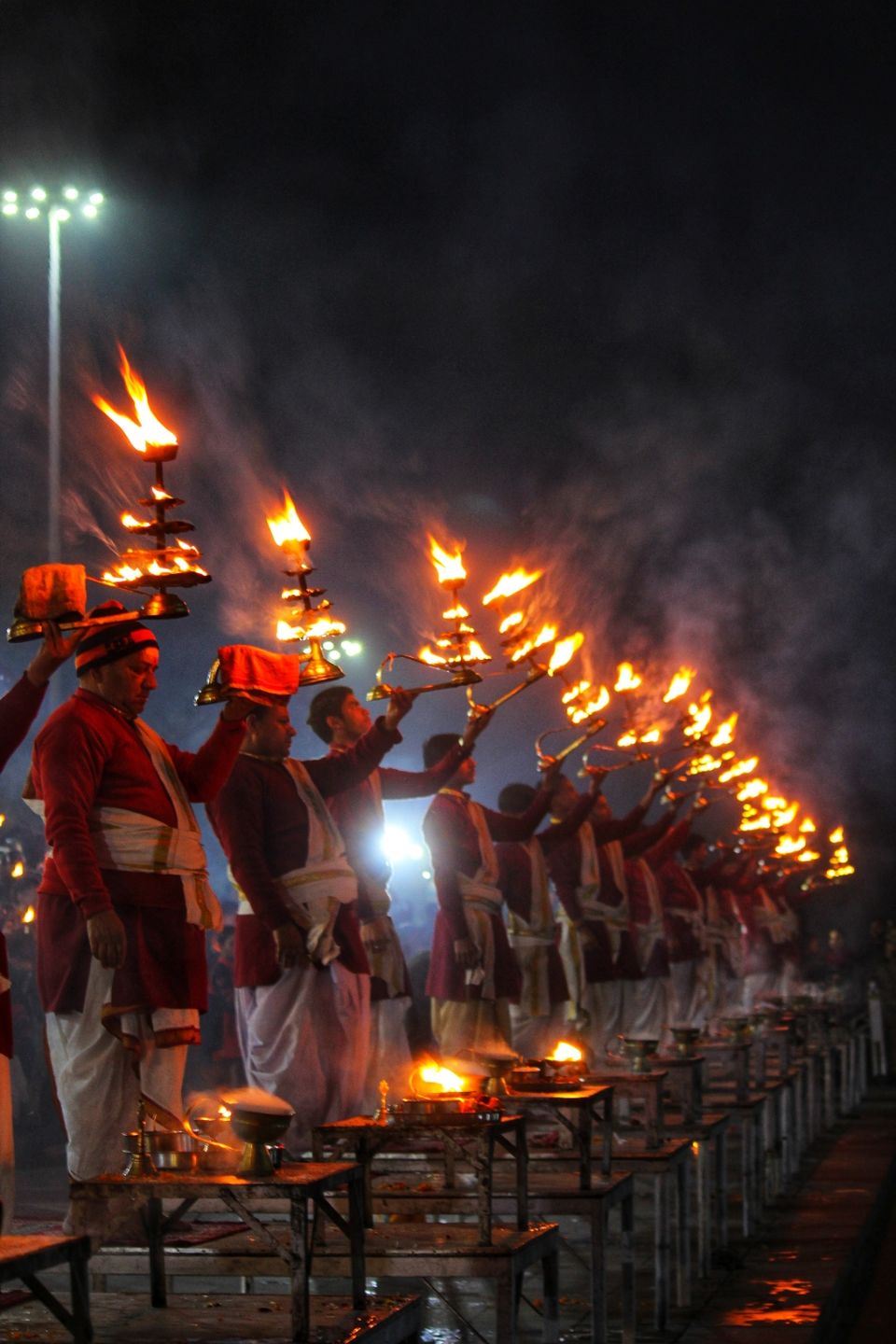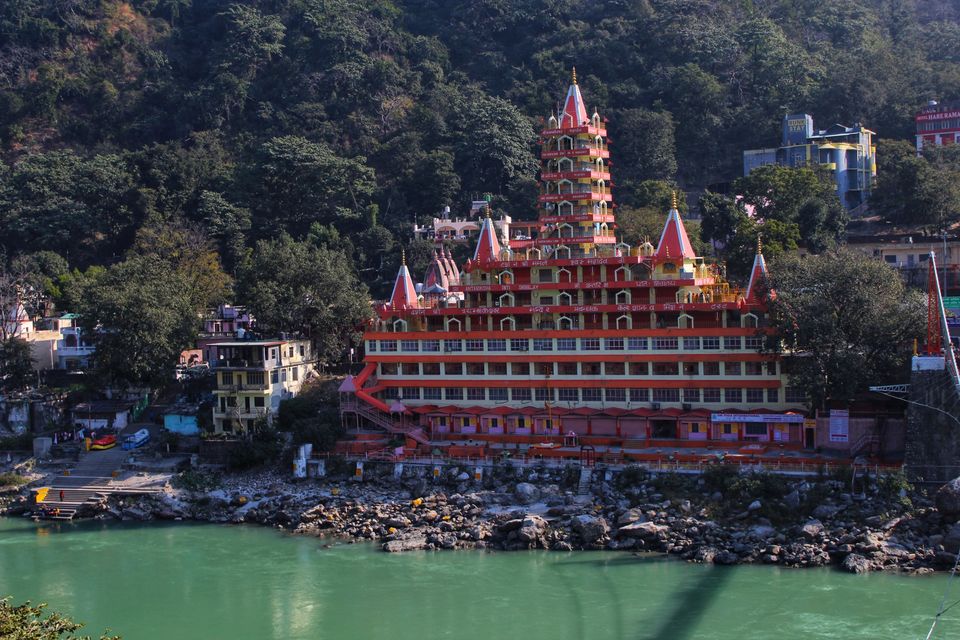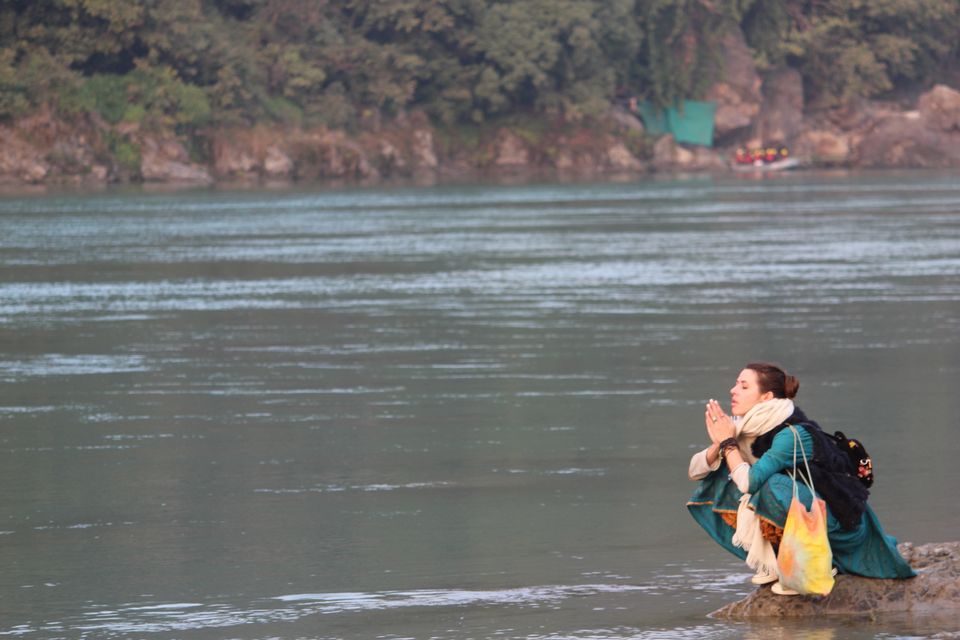 On 3rd day we went for River rafting. Because Rishikesh is famous for it's white water rafting. There are three types of rafting - 12km , 15km and 19km. The cost of rafting depends on the distance. For 12km around 400 Inr, for 15km 600 Inr and for 19km 900 Inr. Must do if anyone want to take the big dip and get their andrenalin pumping. It is undoubtedly one of the most important things to do in Rishikesh.
Every year thousand of people head to Rishikesh to experience the thrill of white water rafting.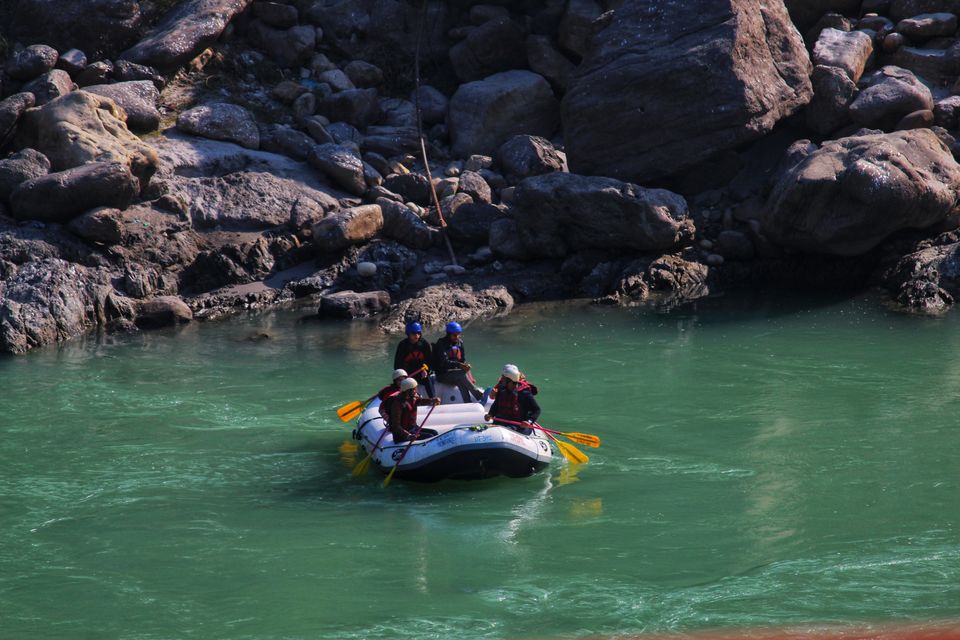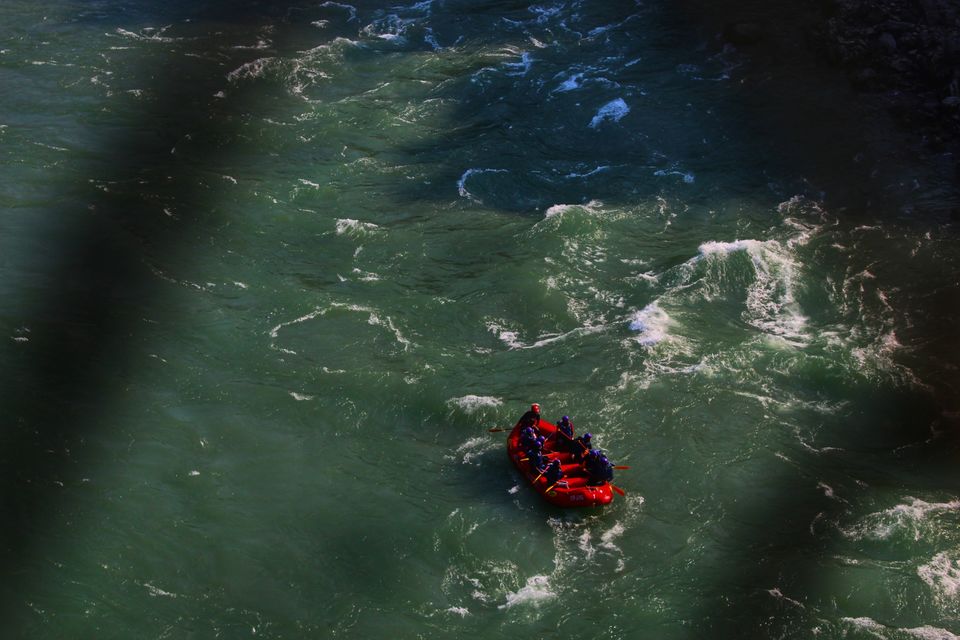 Trip duration 4 days.
Total cost 5000 per person.