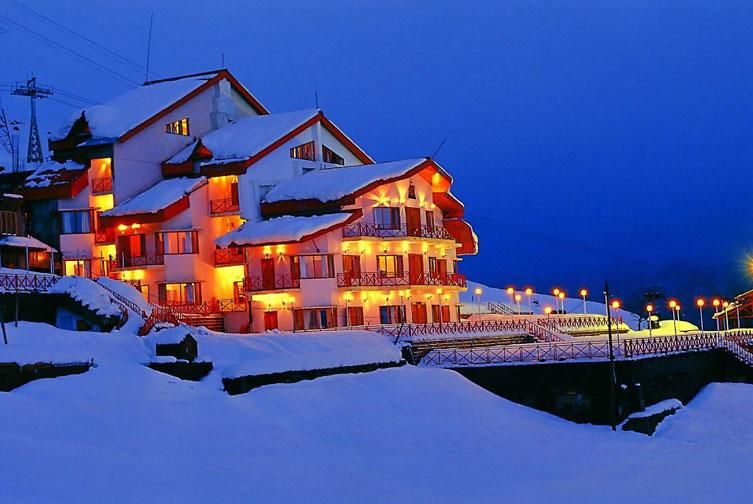 As the winter season is upon us, pictures of snow clad mountains, ski resorts and winter activities are filling up my social feed. However, winter sports like skiing and sledging aren't just a popular activity abroad. There are plenty of resorts in India which offer this surreal experience with the beauty of the Himalayas surrounding you. One of the best resorts to visit this winter is in the beautiful small town of Auli.
Known as a skiing destination in the Himalayan mountains of Uttarakhand, Auli is known for its clean environment and oak forests. While this town has many skiing resorts which have been developed in the recent years, the Cliff Top Club is one of the best places to be.
About the Resort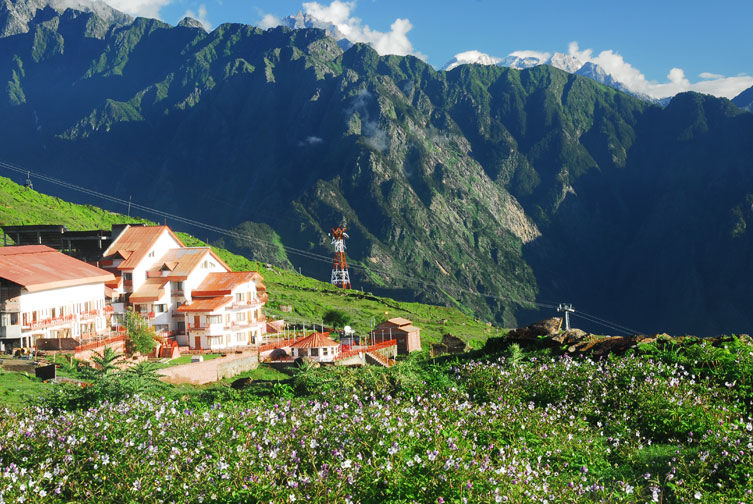 Located at an altitude of 10000 ft, the Cliff Top club is an architectural marvel which has been built on an impossible terrain over the years using various engineering techniques. With a clear 270-degree view of the snow-clad Nanda Devi range, the highest in India and the third highest range in the world, it is a much sought-after property. The other famous ranges which are in sight include Dronagiri, Kamet, Trishul, Neelkanth, Mana, and Mukut which are covered in snow all-round the year.
Despite the struggles that the staff face due to its altitude and location, the resort is known for its warm service. With the Gorson Reserve Forest located nearby, the surroundings are also filled with a lot of wildlife and flora and fauna which are a great addition to the picturesque views of the mountains.
Activities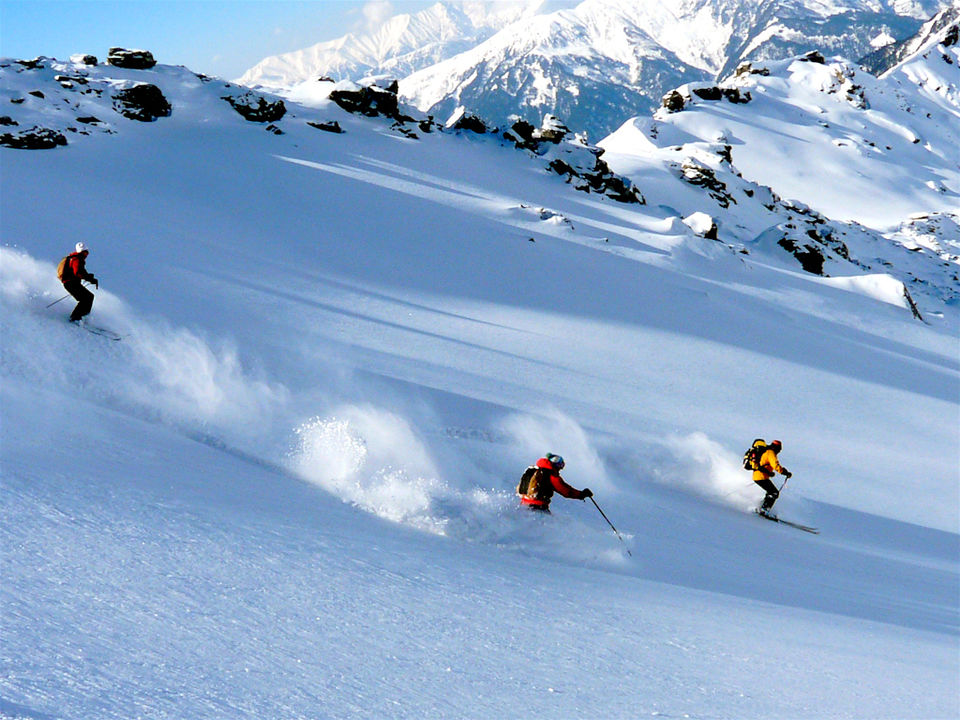 Being located right next to the slopes also gives it an easy access for various adventure sports. The resort organises various mountaineering and rock climbing activities daily. Winters are perfect to get trained in their Ski school with all the necessary equipment available for rent or to go cross country skiing. However, the resort isn't just a destination for the winters, as a lot of trekkers find the nearby mountain ranges perfect for hiking and nature walks. For adventure enthusiasts, the famous waters of Rishikesh nearby are perfect for river rafting or to go camping. With such a close access to various pilgrimage centres, they also organize daily tours to these places.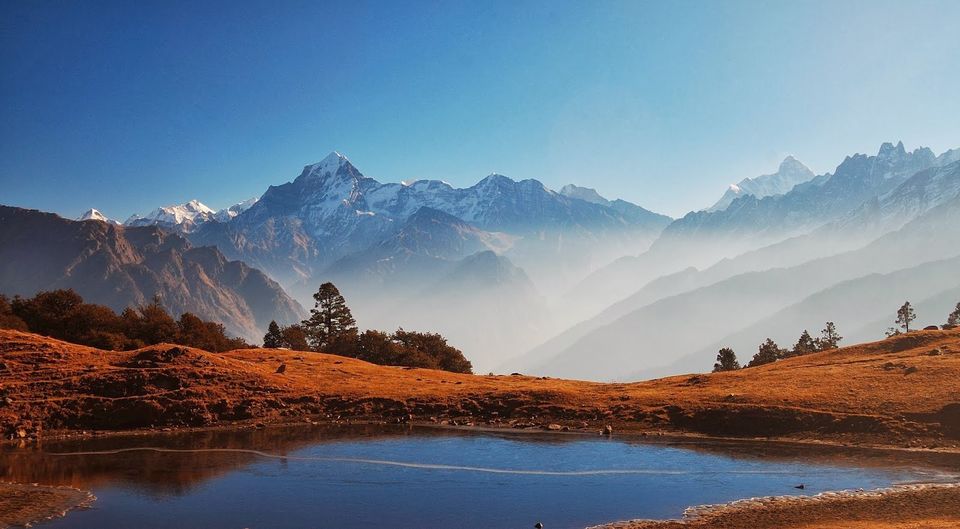 One of the most popular packages that they have is a trek to the nearby regions such as Kuari pass, Talli, Tapovan and Joshimath. You can also visit the Valley of Flowers or the famous Badrinath temple depending on the time of your visit. These treks/tours normally take anywhere between 3-7 days depending on the package.
Rooms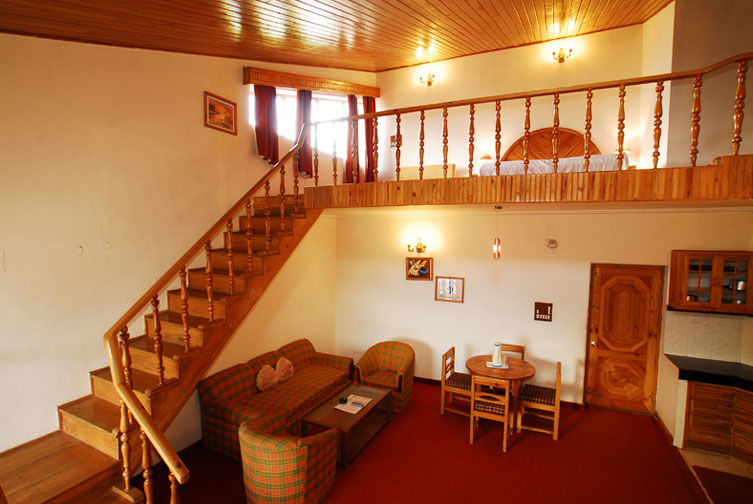 This 3-star property offers a choice of premium luxurious accommodation to suit all kinds of travellers. The Studio Room is perfect for a stay of two and is relatively smaller than the other two choices. The Luxury suite can accommodate upto 4 people and is a duplex with a bedroom and a living room.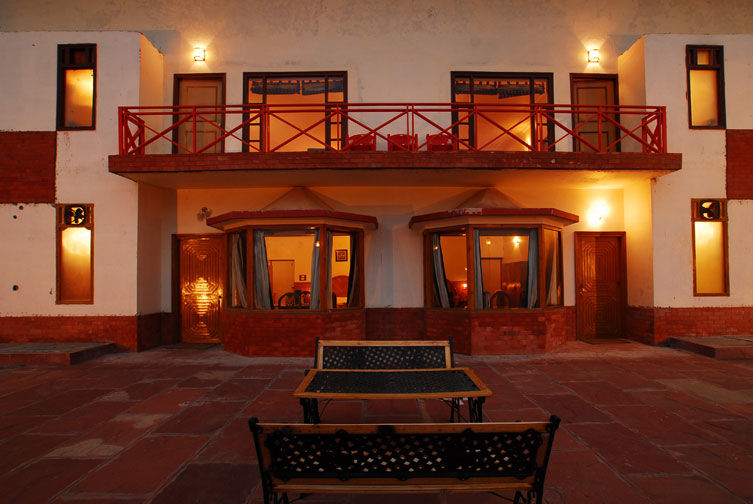 The biggest room is a two-bedroom apartment which can accommodate a family of 5-6 people. All the rooms are well equipped with the latest facilities, however due to its location, the staff requests you to be patient with certain facilities such as hot water.
Ideal for
Couples and adventure enthusiasts.
How to reach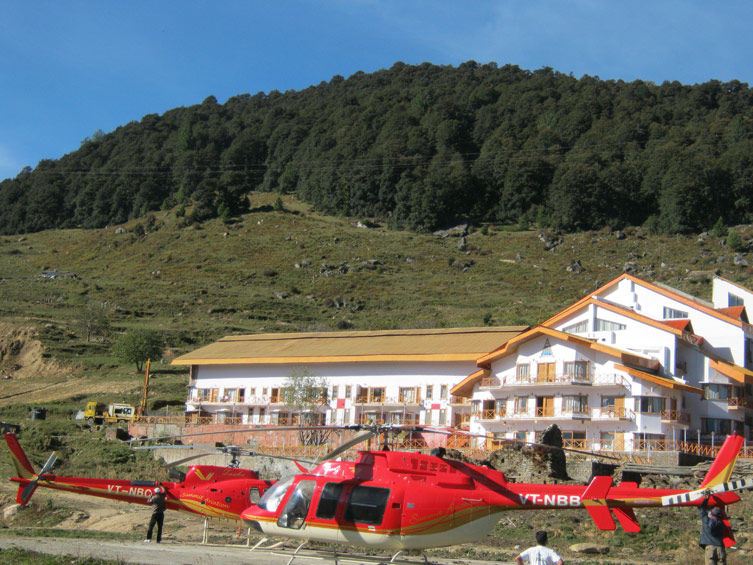 By Air: The nearest airport is at Dehradun (268 km.) with regular flights from all major metros. If you are keen on saving time and getting a unique experience, the resort also has tied up with a few private operators to fly by a chartered flight. This can cost you about 1 lakh for an hour's ride shared by 5 people.
By Train: The nearest railway station is at Rishikesh/Haridwar (251 km.) which is also connected by regular trains such as Shatabdi and Dehradun Express on a regular basis.
By Road: The resort is best accessible via road from Delhi which is 199 km. away from Haridwar. From Haridwar to Joshimath it takes about 9-11 hours to cover the distance of 277 km.
While all the modes of transport take you upto Joshimath, the ride from Joshimath to the resort is one of the most fascinating ones. You can choose between a sturdy four-wheel drive or a cable car ride to cover the 17 km. distance. It can take upto an hour via road or 20 minutes through the cable car ride which charges ₹500 per person. The last cable car ride leaves at 4 pm in winters and 6:30 pm in summers and hence you must plan your arrival accordingly, to avoid staying overnight in Joshimath.
Cost
The studio room can cost you around ₹7500 per night, while the luxury studio and the luxury suite can cost you ₹8500 and ₹16000 respectively. All charges are for twin sharing and do not include breakfast.
You can book your stay here!
Have you visited any such unique property? Write about it on Tripoto.
Check out videos and more on Tripoto's YouTube page!