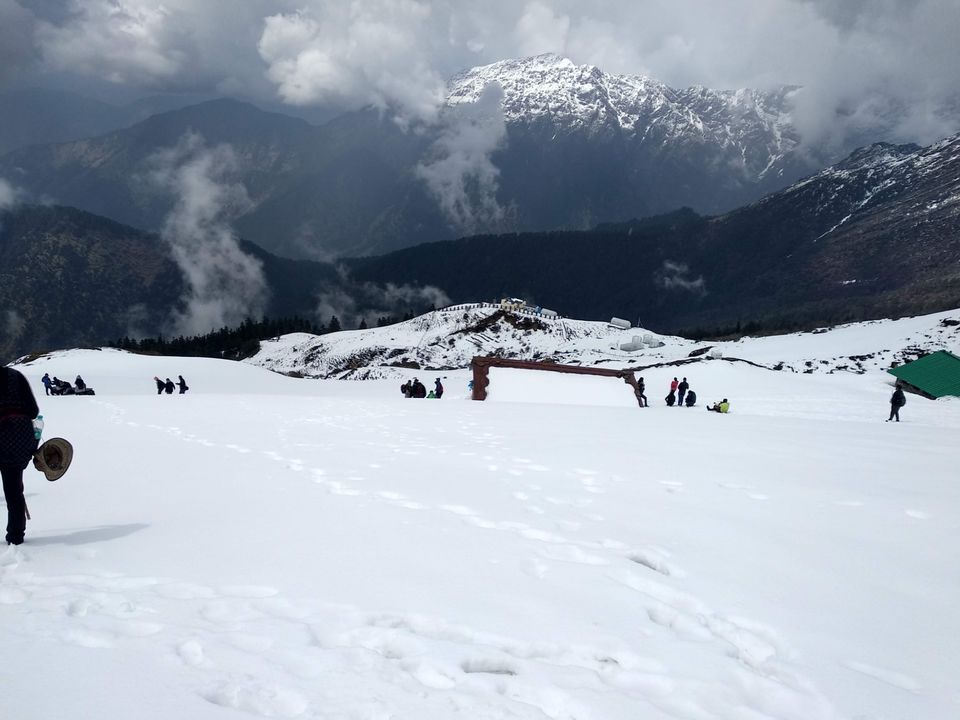 I needed a break after being thoroughly bored from routinely life of a metro city and in my escape from that I found a gem lying in an extreme side of Uttarakhand. Well as a famous saying goes a picture is worth a thousand times words.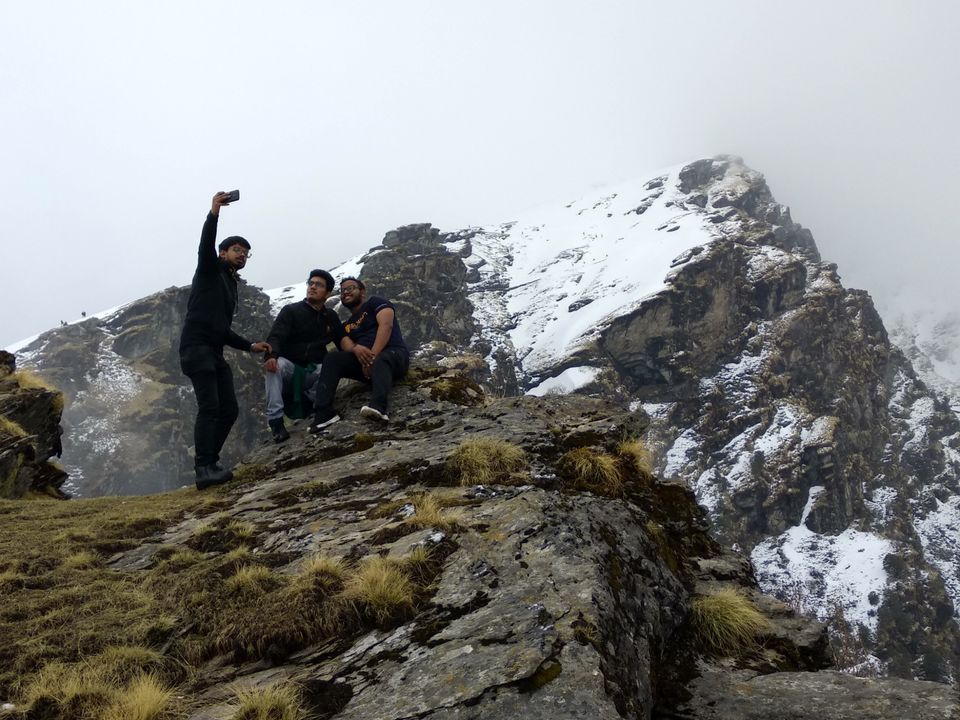 To start from the very beginning , we wanted to go to a cold location nearby Delhi. But being a trip in late April the choices we had were few. After brainstorming we chose chopta as our get away.
So let's start , shall we.
Since this was an unplanned trip. We started early Morning on Friday. In total we were 5 people and we drove from Delhi to Haridwar in Uttarakhand , it took around 6-7 hours and since we started around 4 in the morning we reached there around 11. You can also book a bus ride from any isbt it will cost around 400-500 per person. Reaching there we parked our car in a government designated parking spot since none of us had any experience with car on mountains.
From Haridwar we took a mini bus ( traveller ) to reach Rishikesh then to Dev prayag. We reached dev prayag around 2 o'clock. We had lunch there and did a little sightseeing. Dev prayag is famous for the 2 different rivers that don't merge.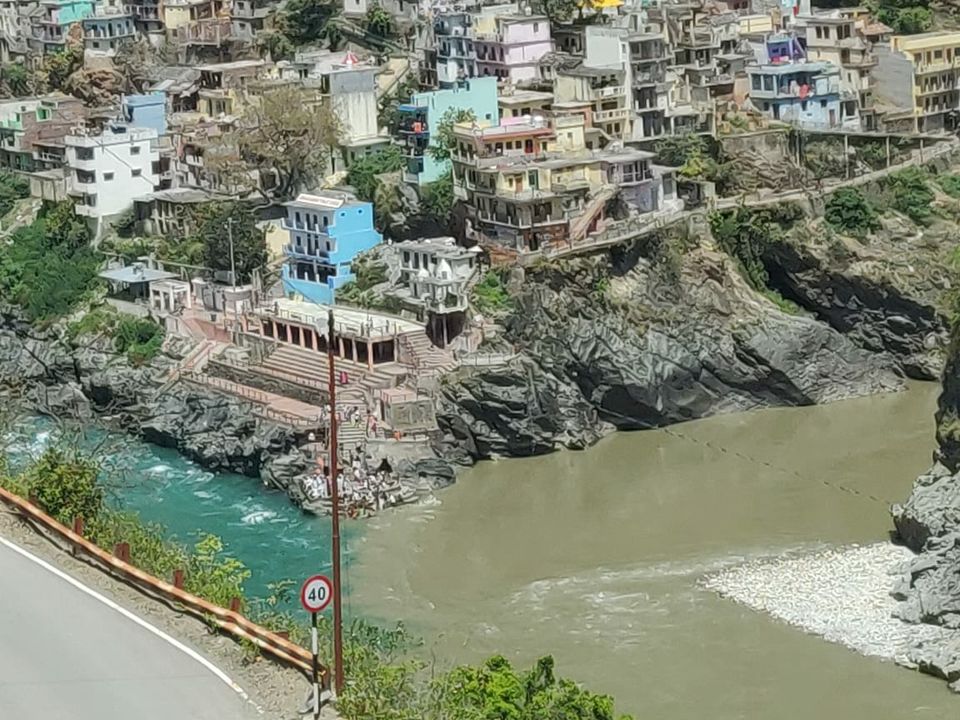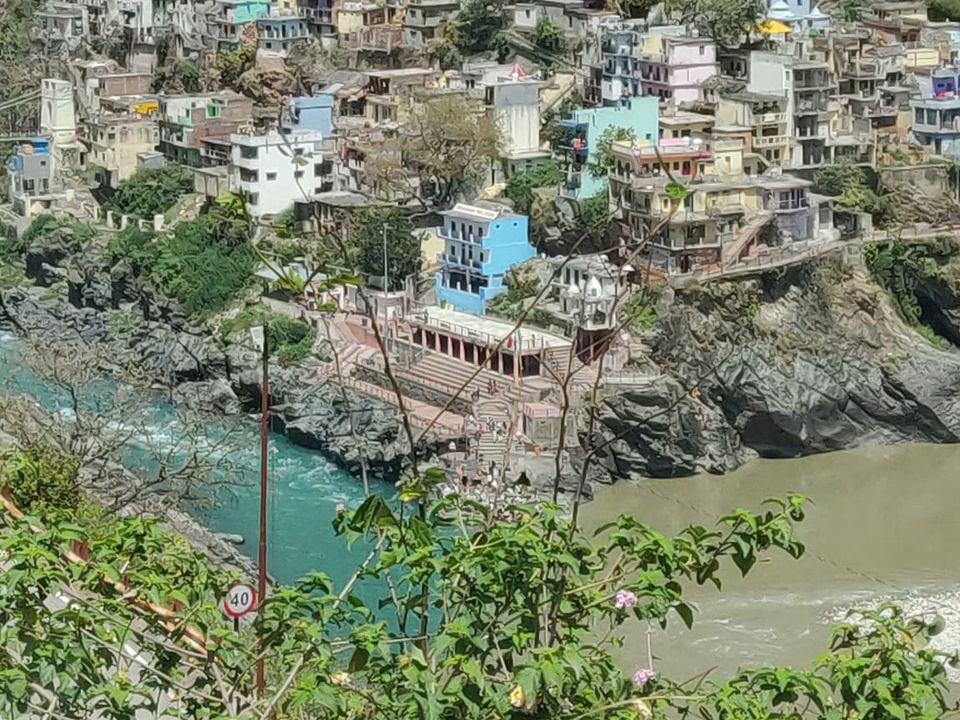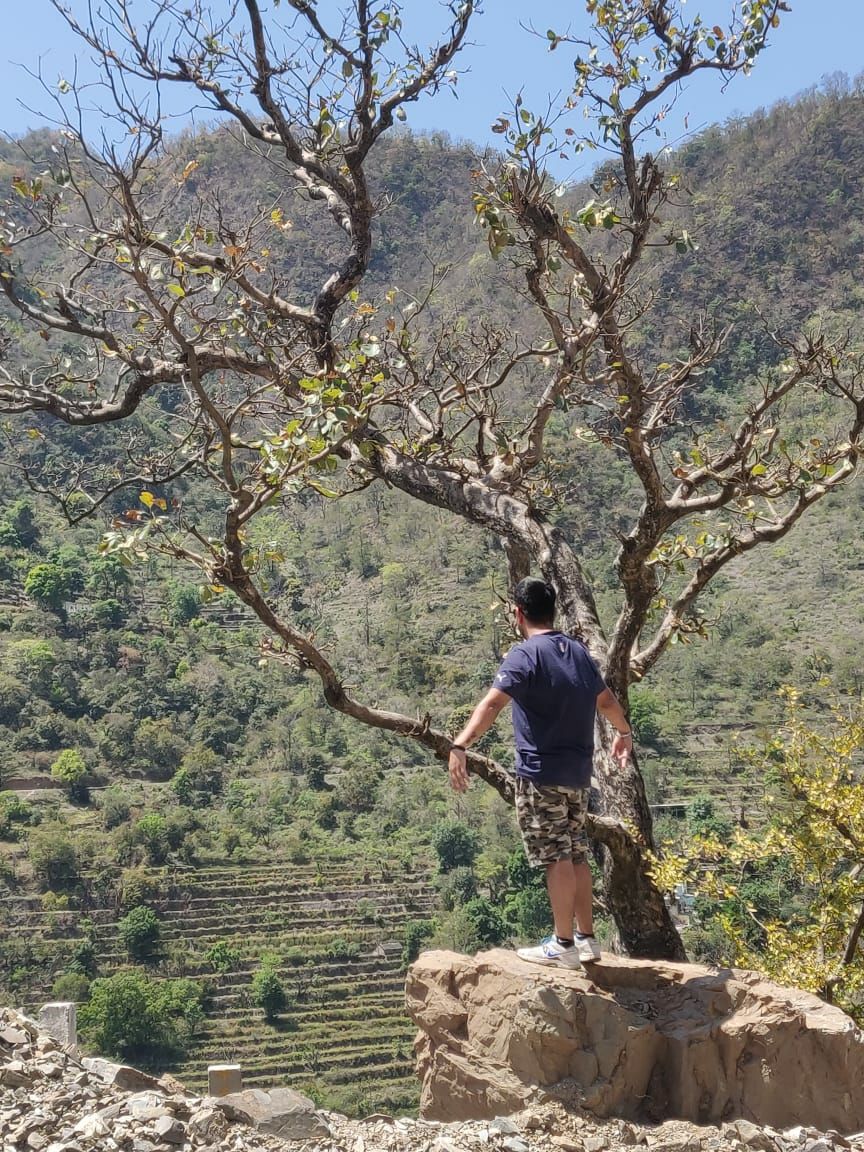 we departed around 3 o'clock and made our way to Srinagar ( yes Uttarakhand has a small locality known as Srinagar ) to kedarnath way.
I will not say much about the journey here just an advice if you are not experienced on traveling on mountains please don't go using your vehicle it is much Safer to travel using public transport.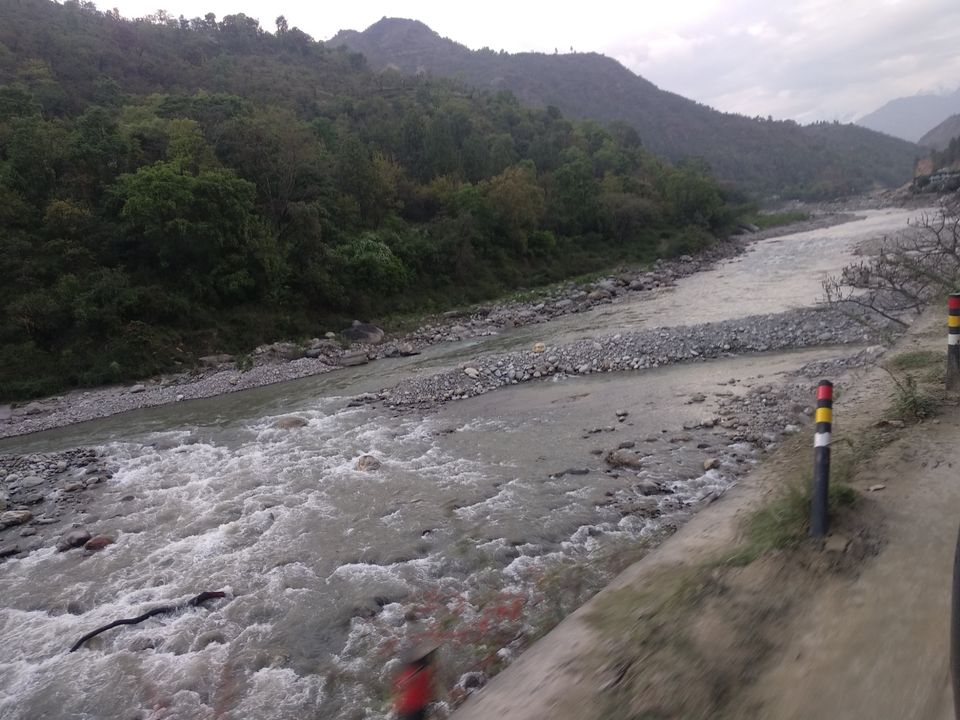 well we reached the rudra prayag nearly at 5 pm , only 30 so km were remaining to chopta. However the terrain was so bad that we reached chopta at around 7 pm. At whole the journey took around 17-18 hours.
We had already booked an 2 camps for our journey in advance nearby chopta. Since we were pretty tired from all the traveling we decided to go to bed after dinner.
Well let me show you the camp location where we stayed.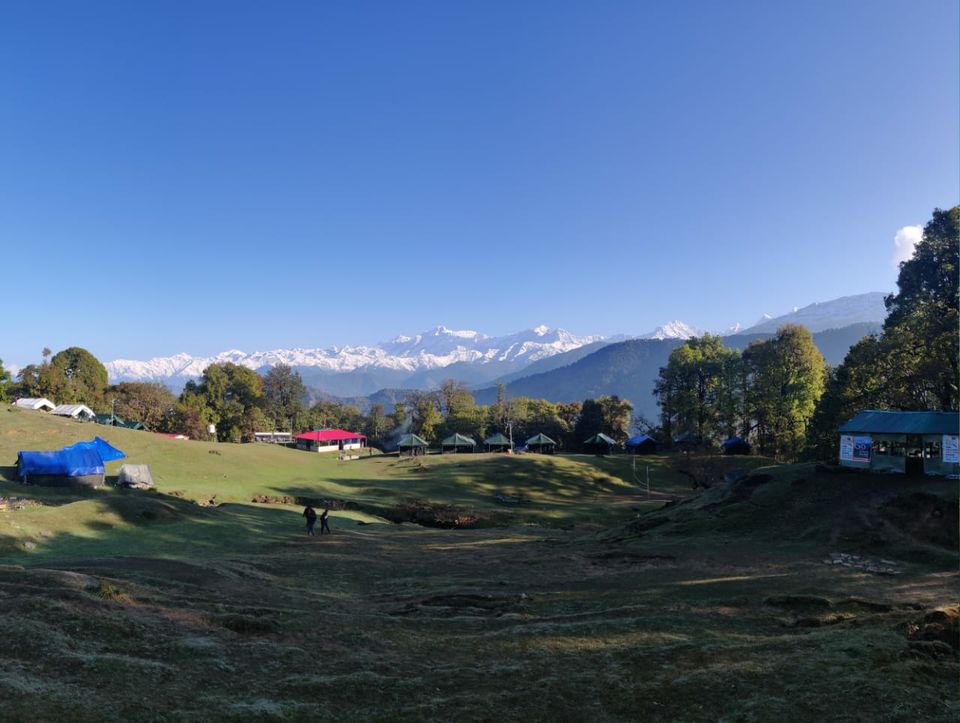 view was amazing from here. let me show you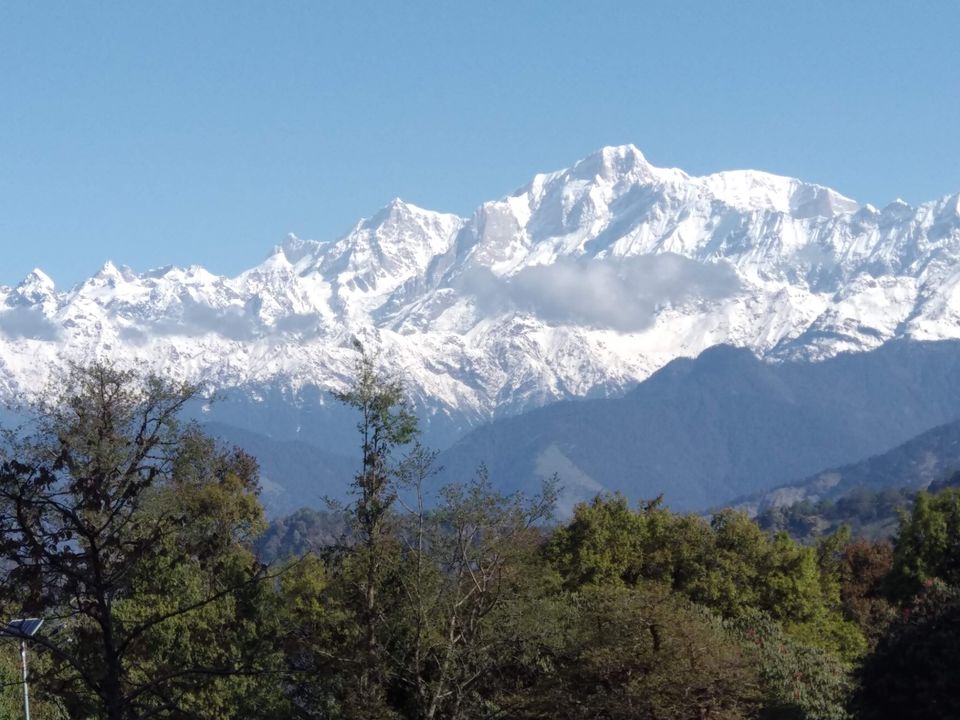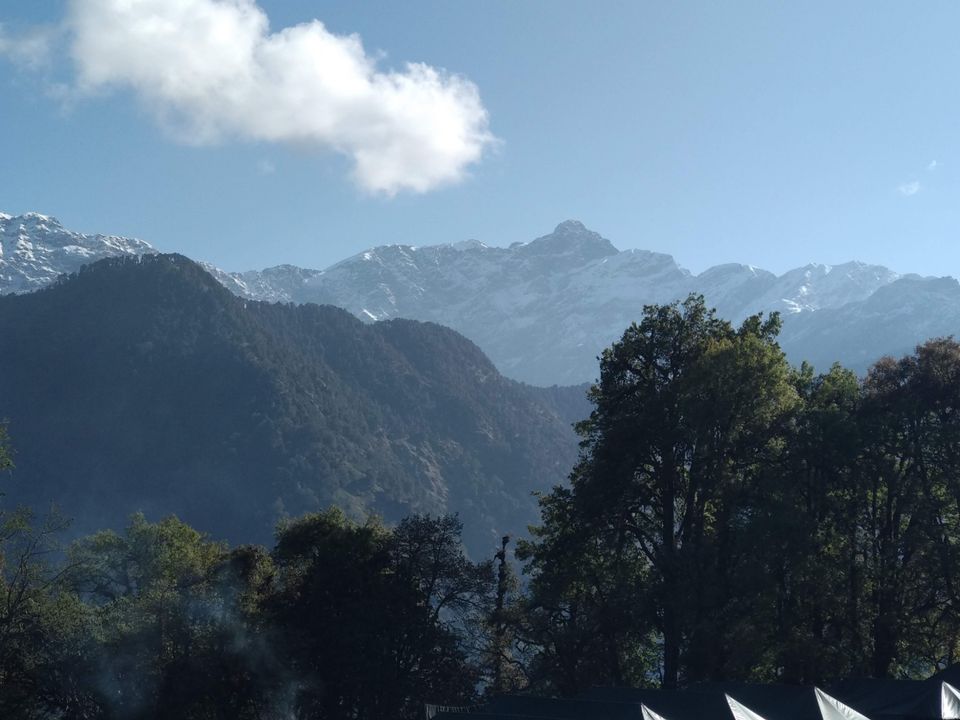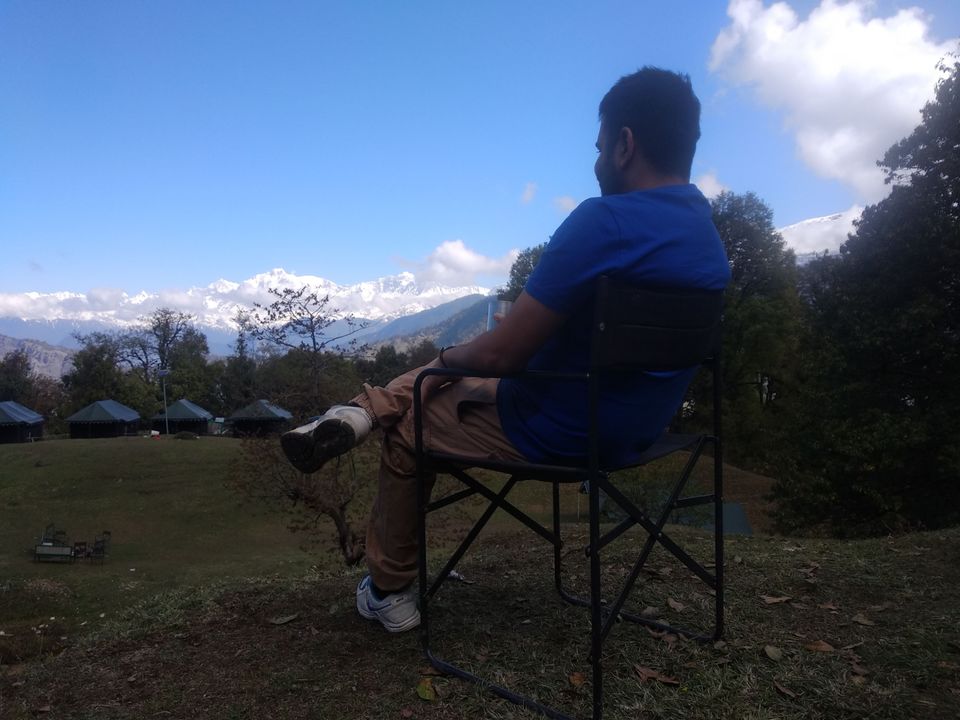 To tell you the truth we just hung around nearby sightseeing and talking.
Now we were going to do what we originally came from. A TREK.
We decided to trek from chopta to tungnath to chandrashilla. It was a medium difficulty trek compared to my last ones. We were pretty excited since we Heard it snowed on mountains caps a couple of days ago. We started from early and went to the starting place of trek , it resembles a temple to be honest.
We encountered snow quite early on , like after one and half kilometres of trekking.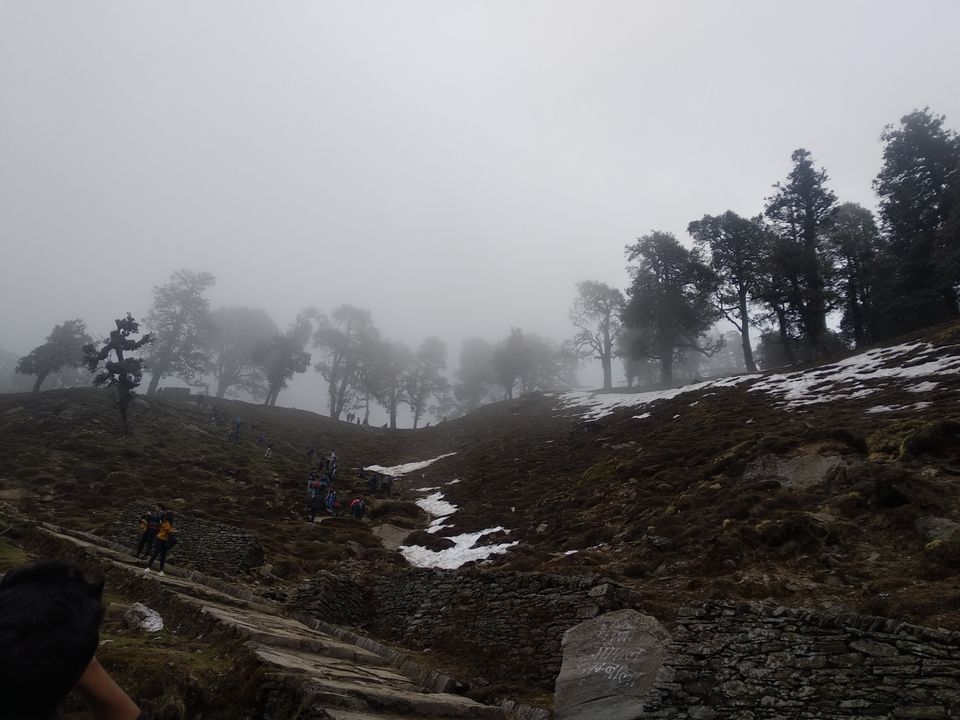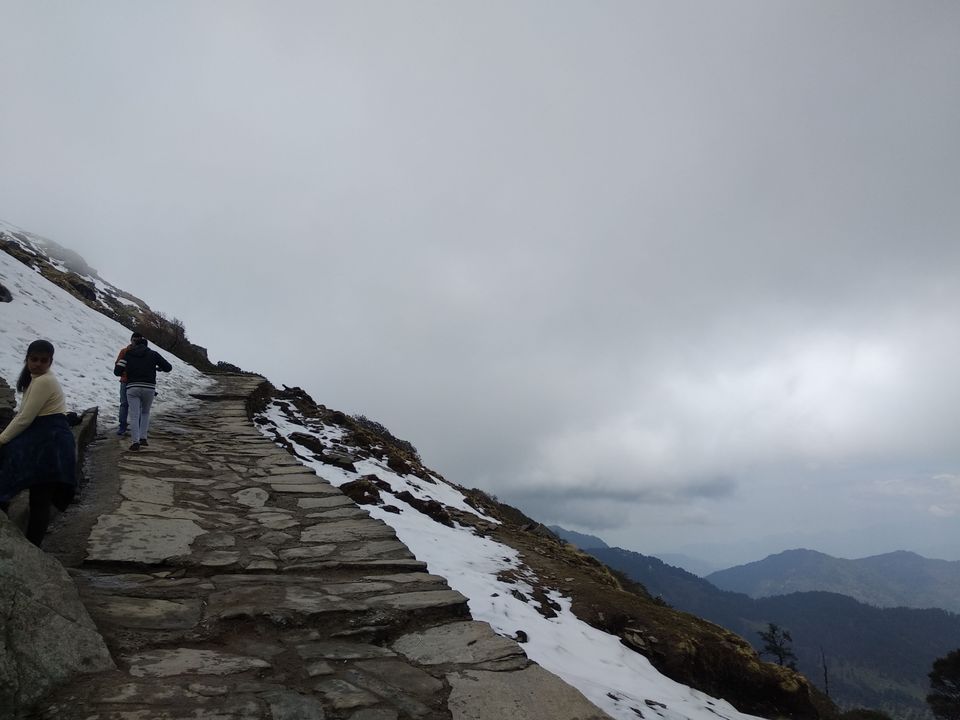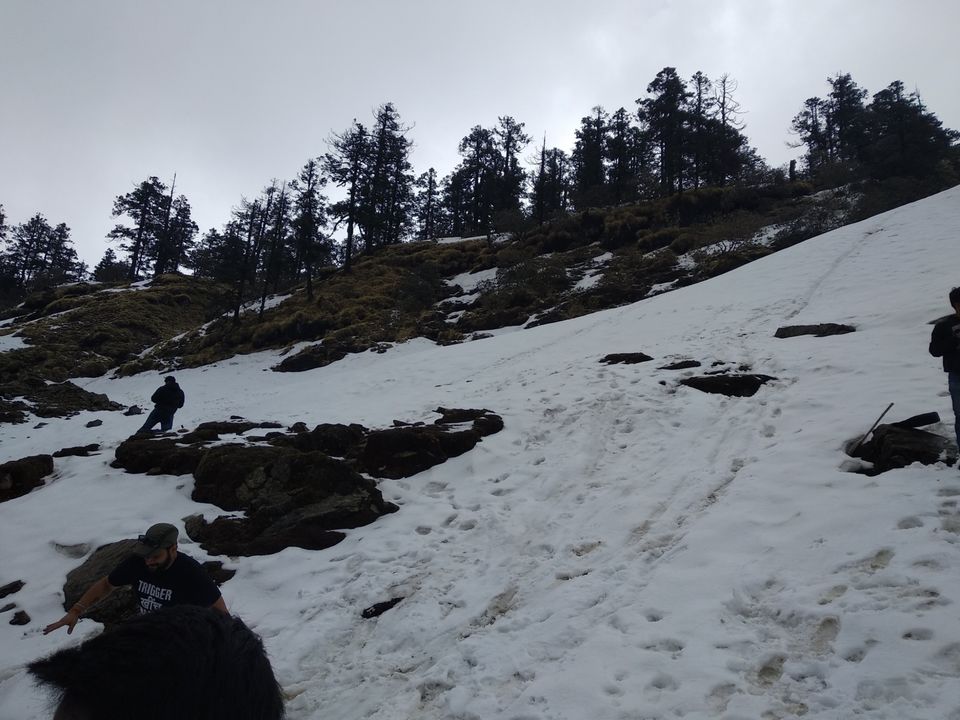 some pics of our way and the love of my journey - the mountains.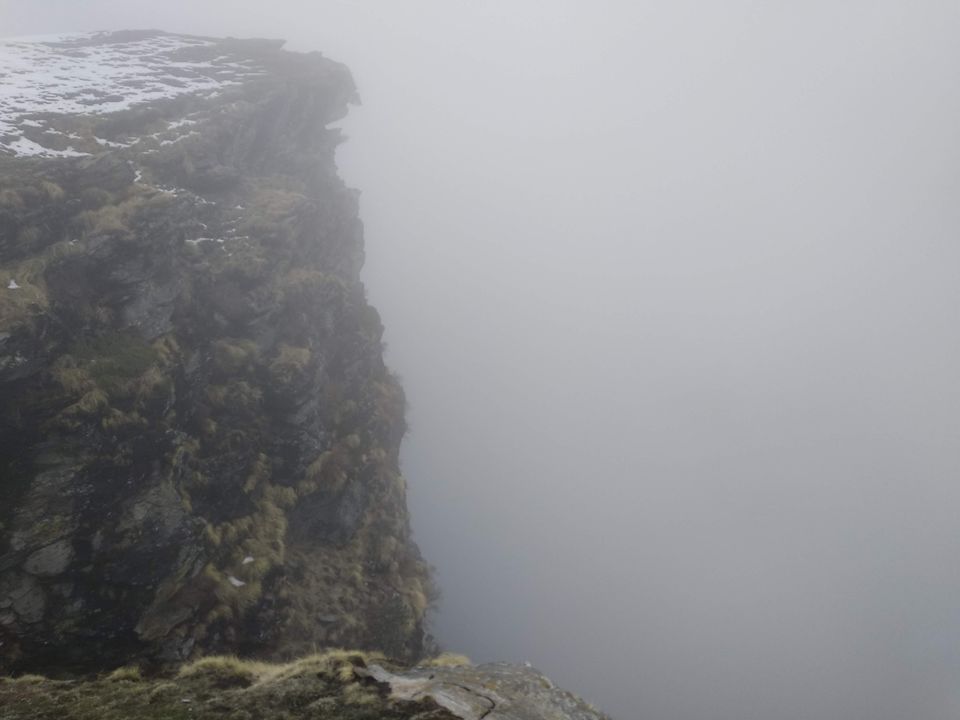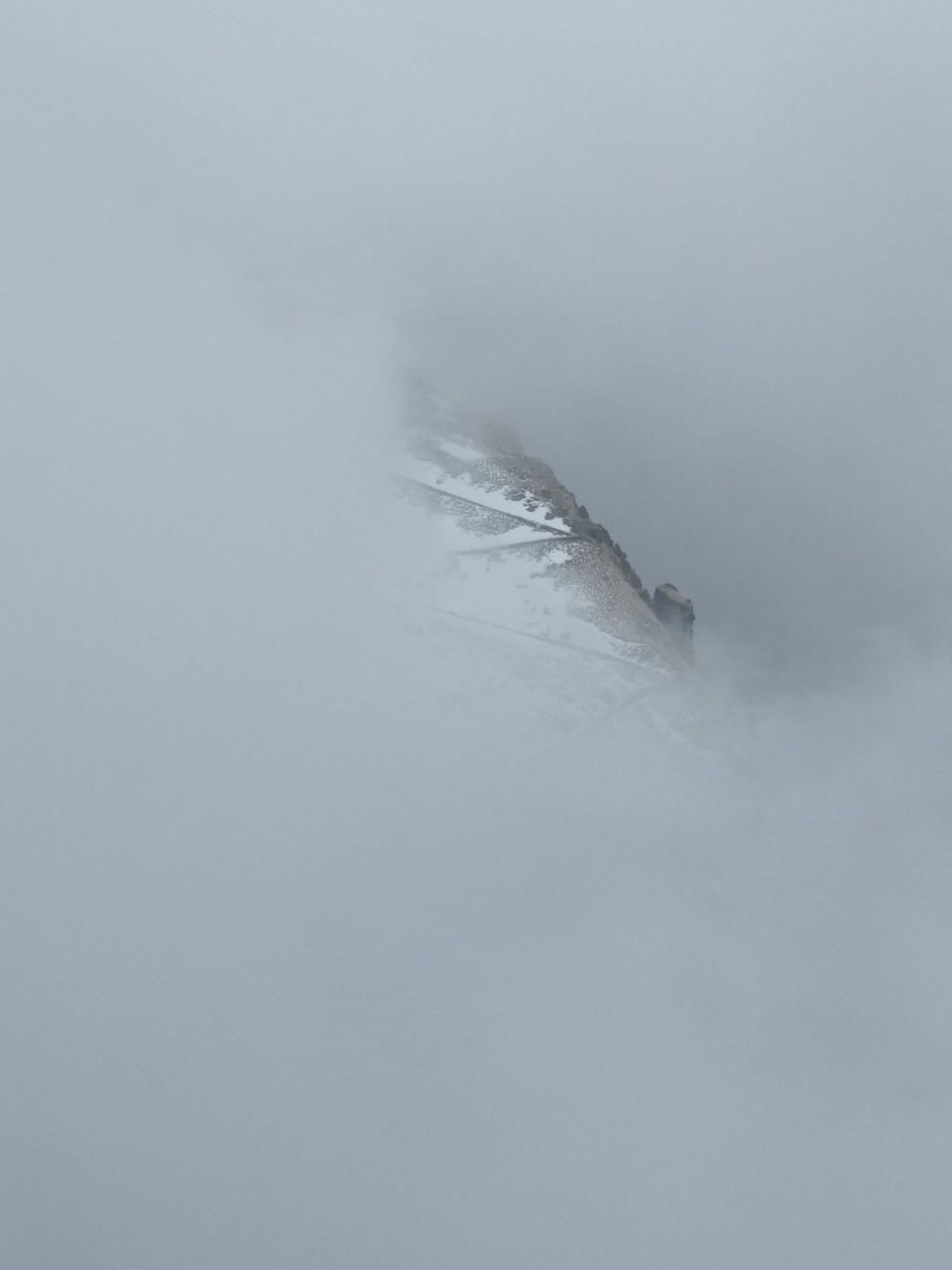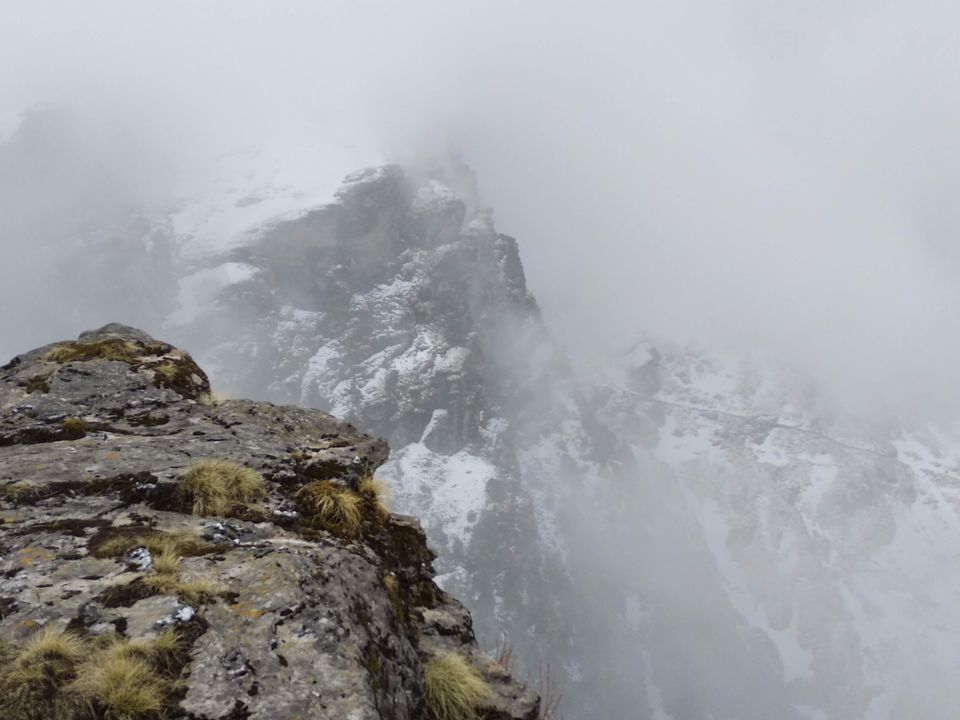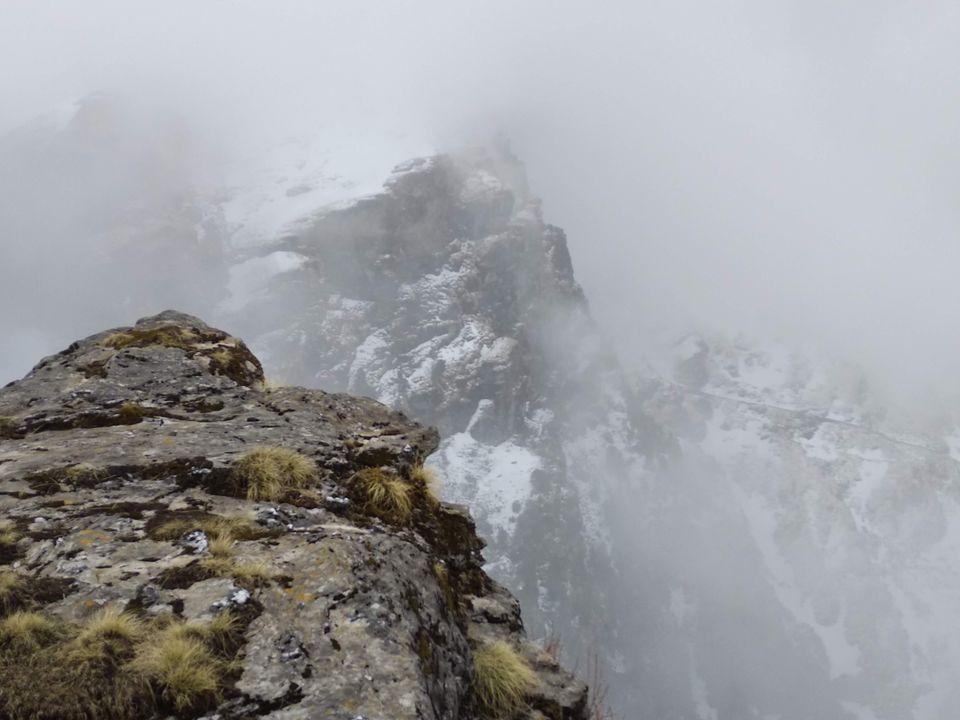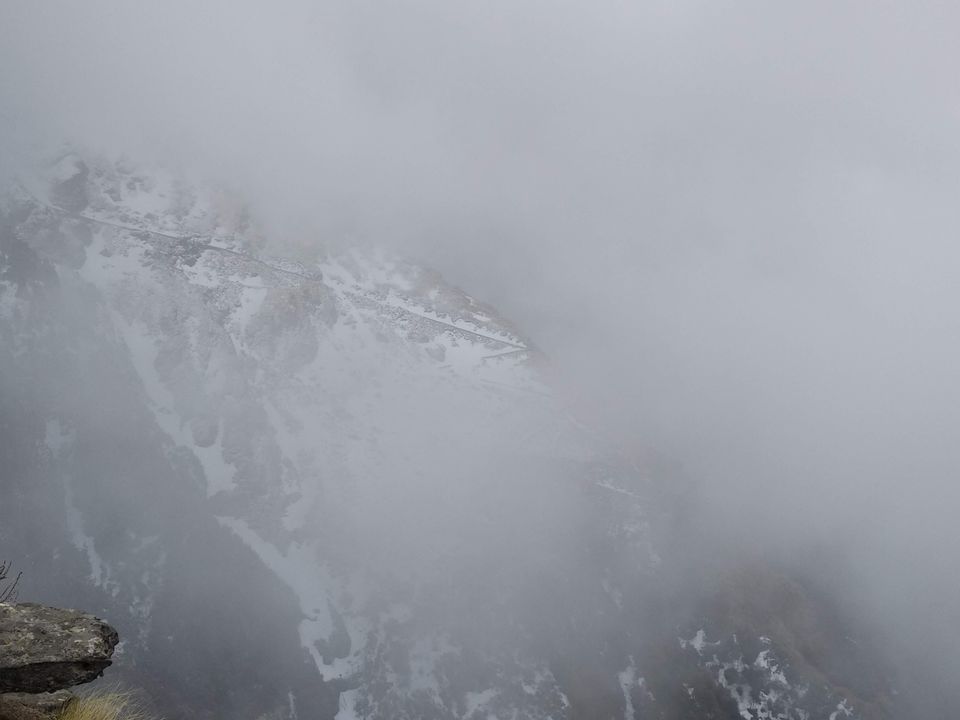 The height and temperature were excruciating now but the view made everything manageable. Some pics of my journey ( I met a lot of people ), no captions needed here.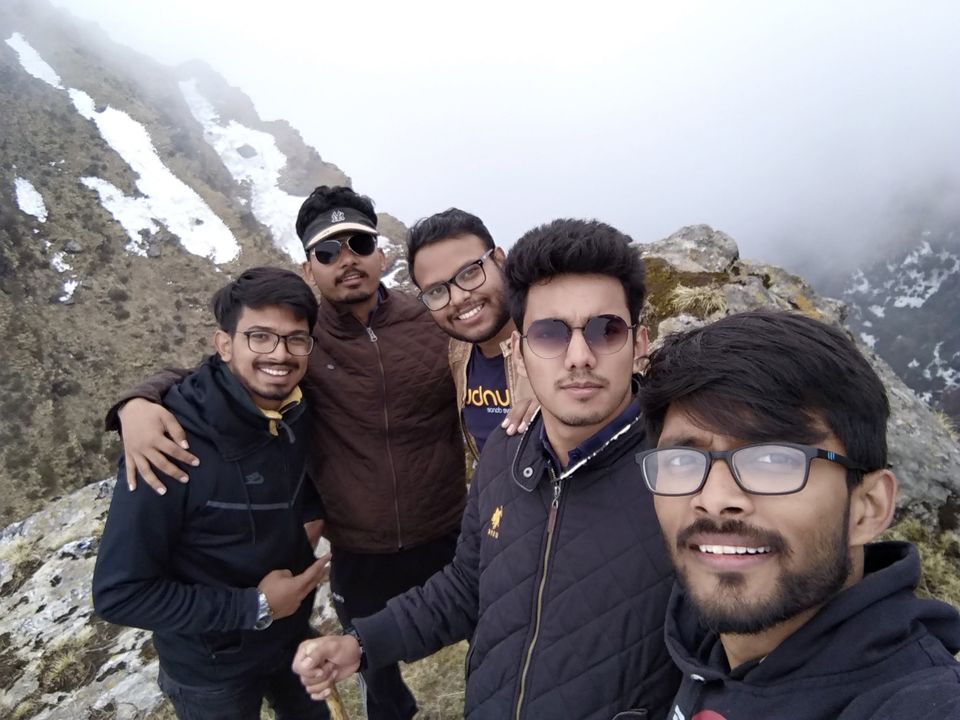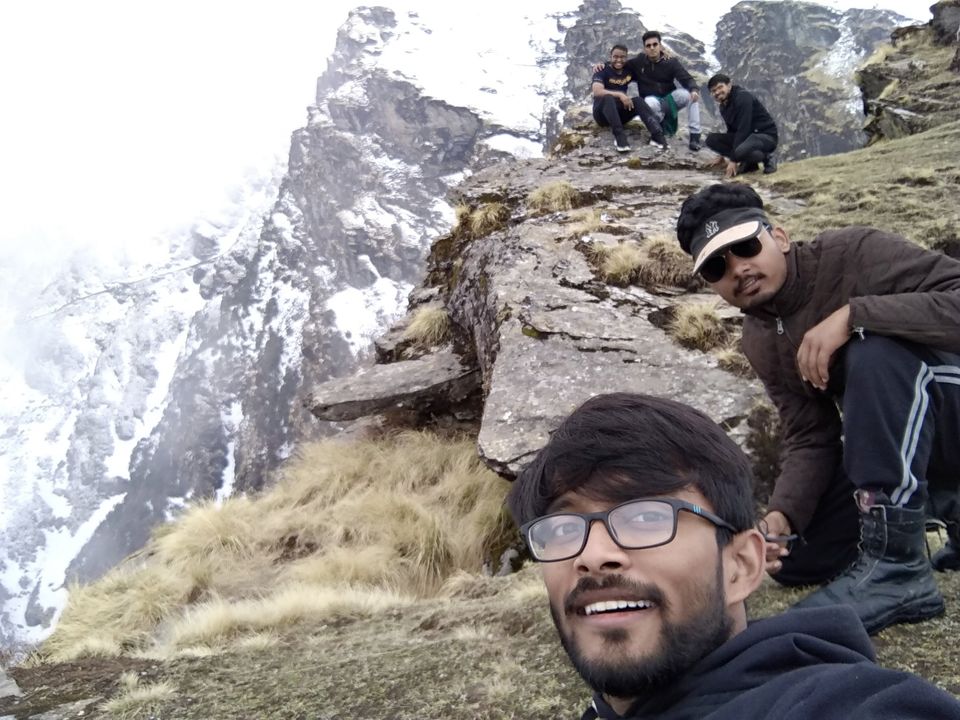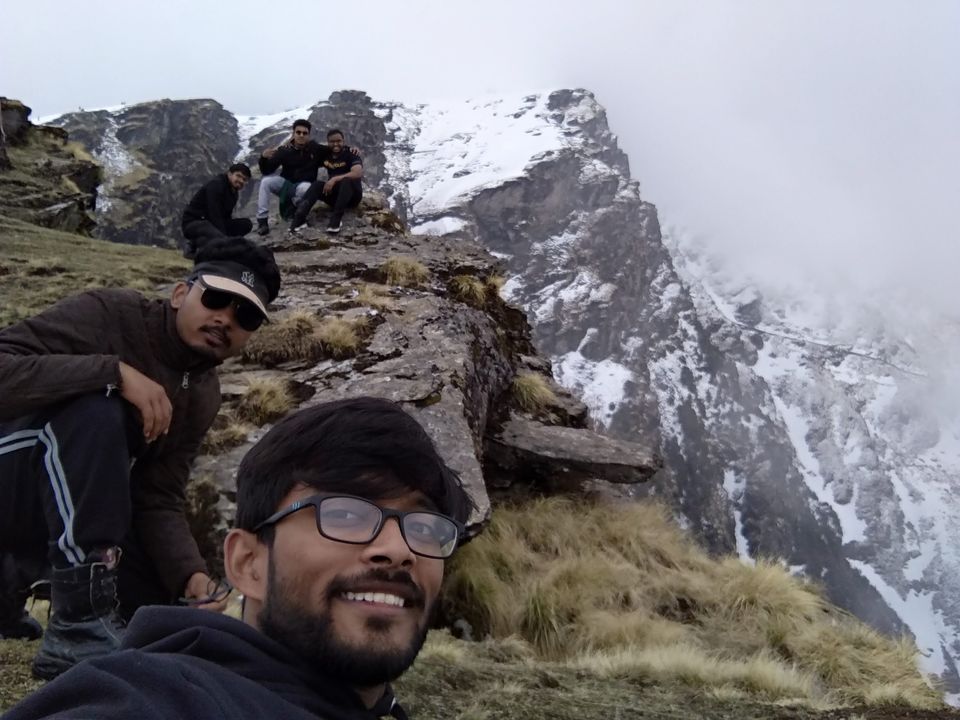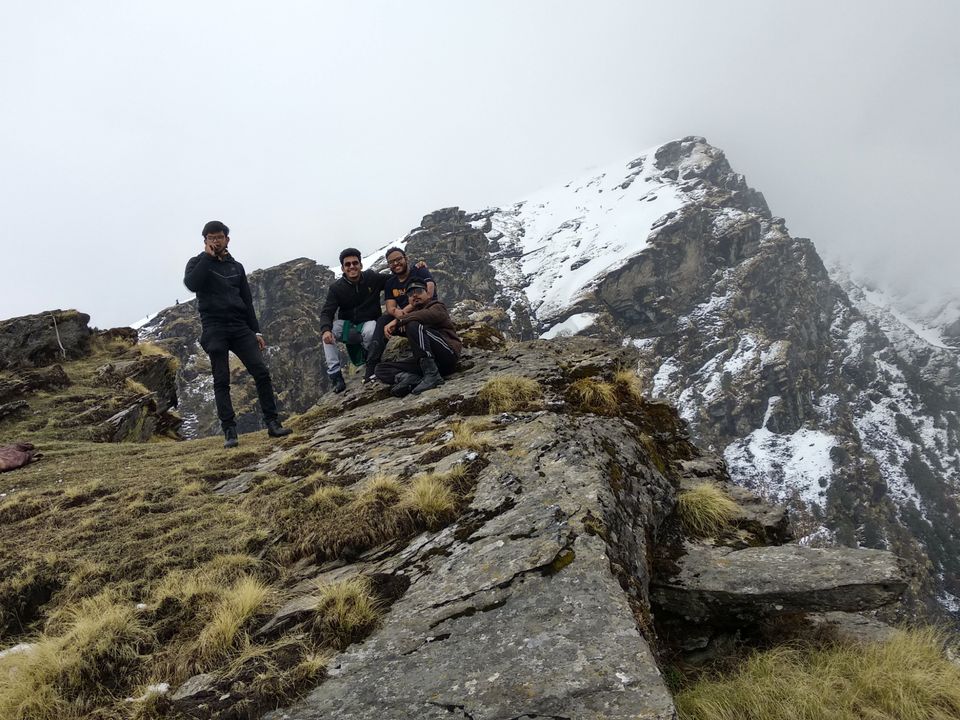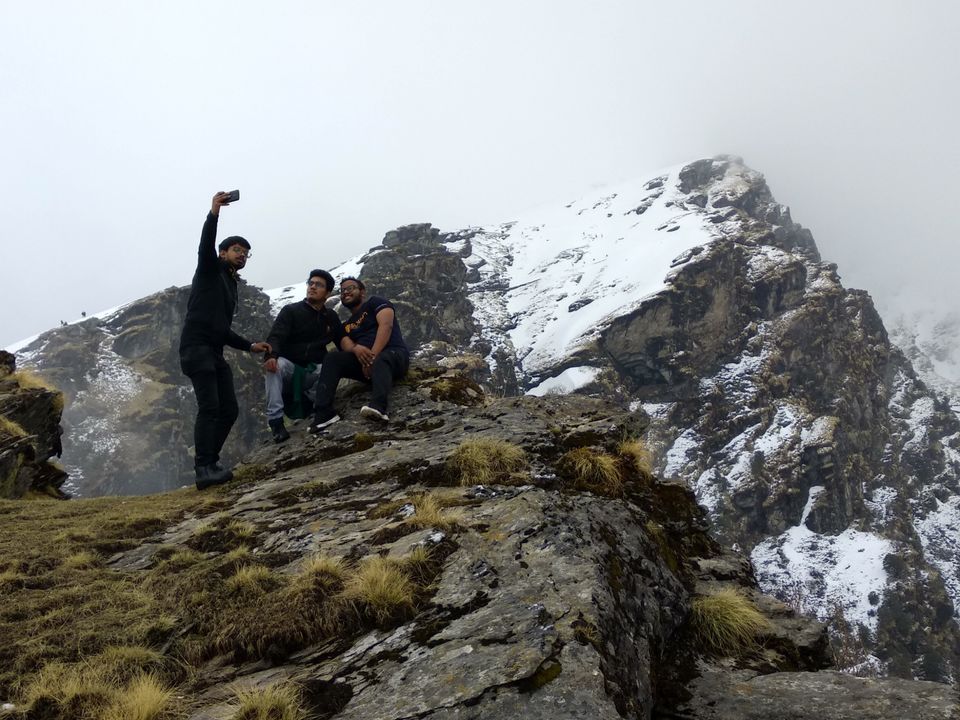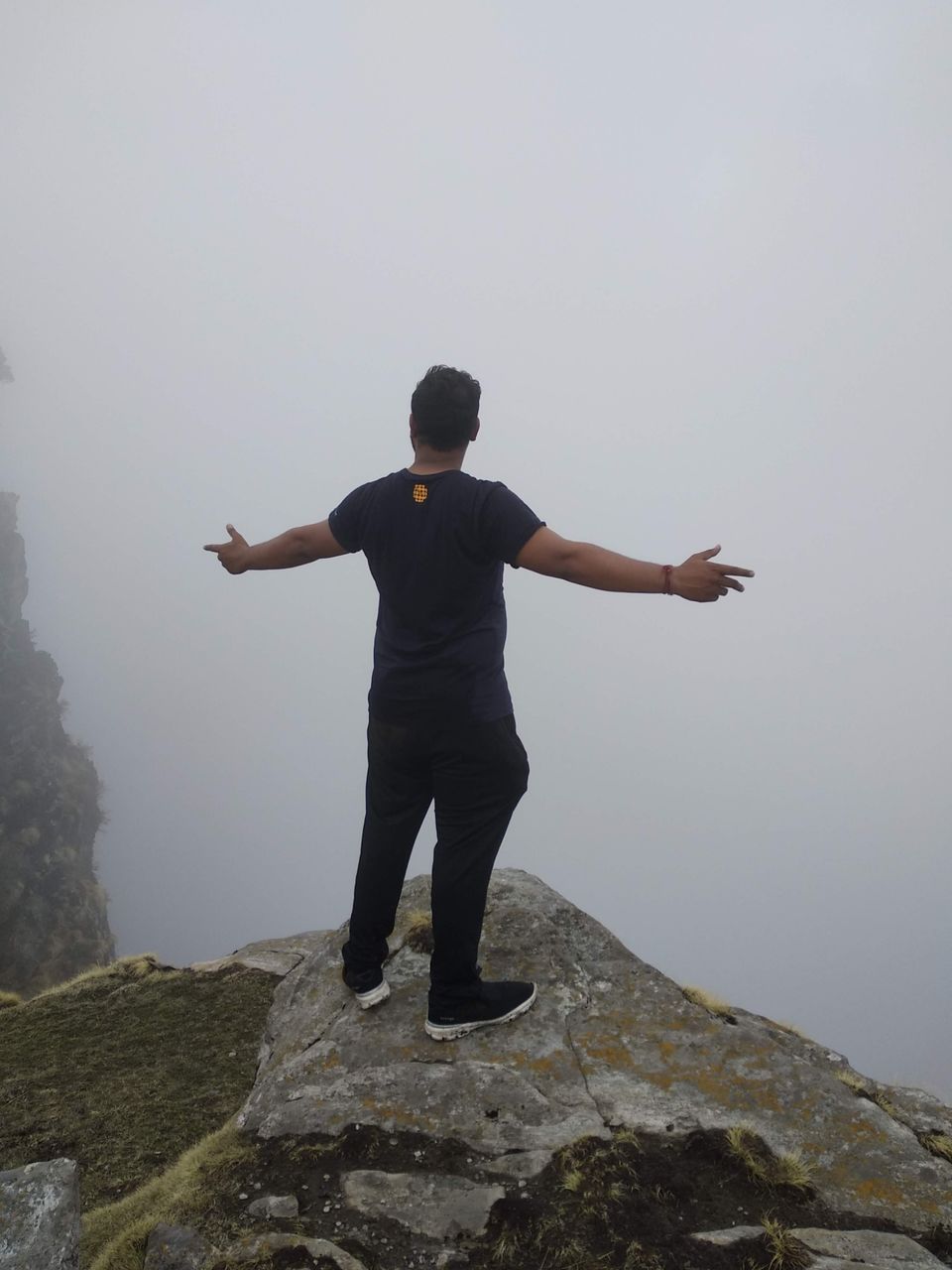 After a gruelling trek we reached tungnath. Tungnath is a part of kedarnath and it's gate opens after the gate of kedarnath temple. Since the gates of kedarnath were not opened till the time we reached the tungnath we could not see the inside of the temple.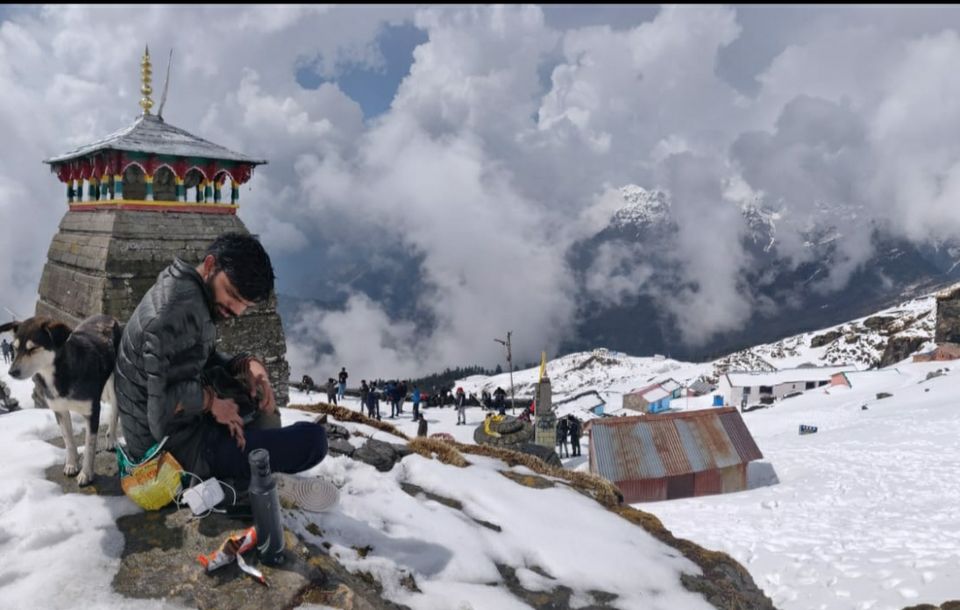 did not had a good pic of the temple because as soon as we reached the tungnath it started to rain , the temperature effectively dropped to -15 Celsius.
We let go of the idea of going to chandrashilla at that point at started our journey downwards.
We reached the camp around 8 o'clock , had some dinner , had a bonfire and went to sleep.
Since we were nearing the end of our trip , we decided to explore only one more location.
A hidden lake made on a small crater on the top of mountains were a pretty great place to find some peace. To reach this place you have to do a short trek of just 2 km.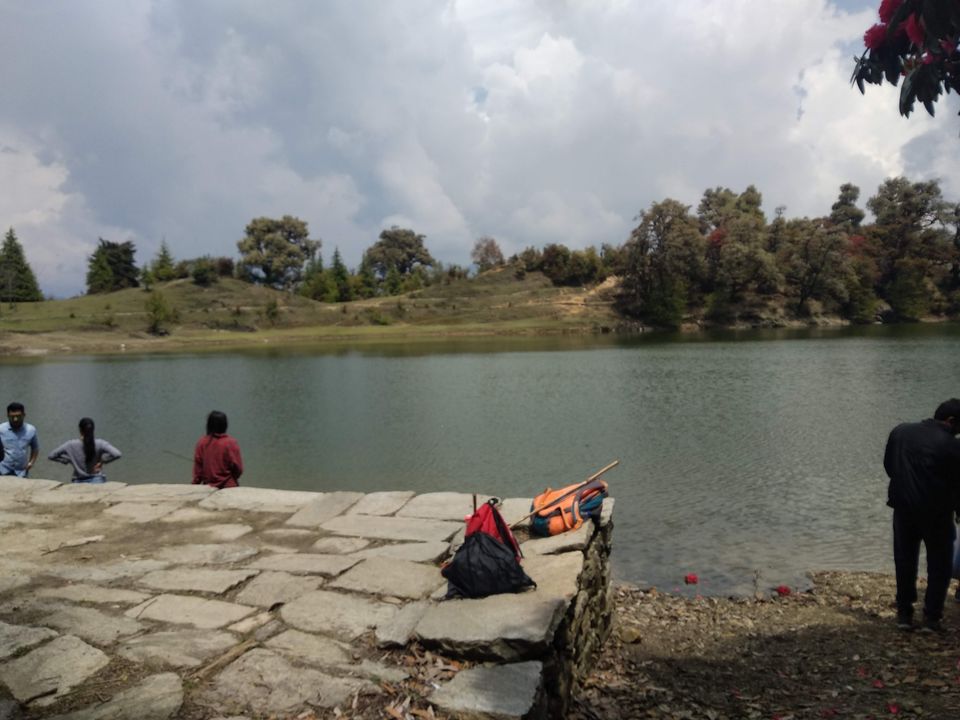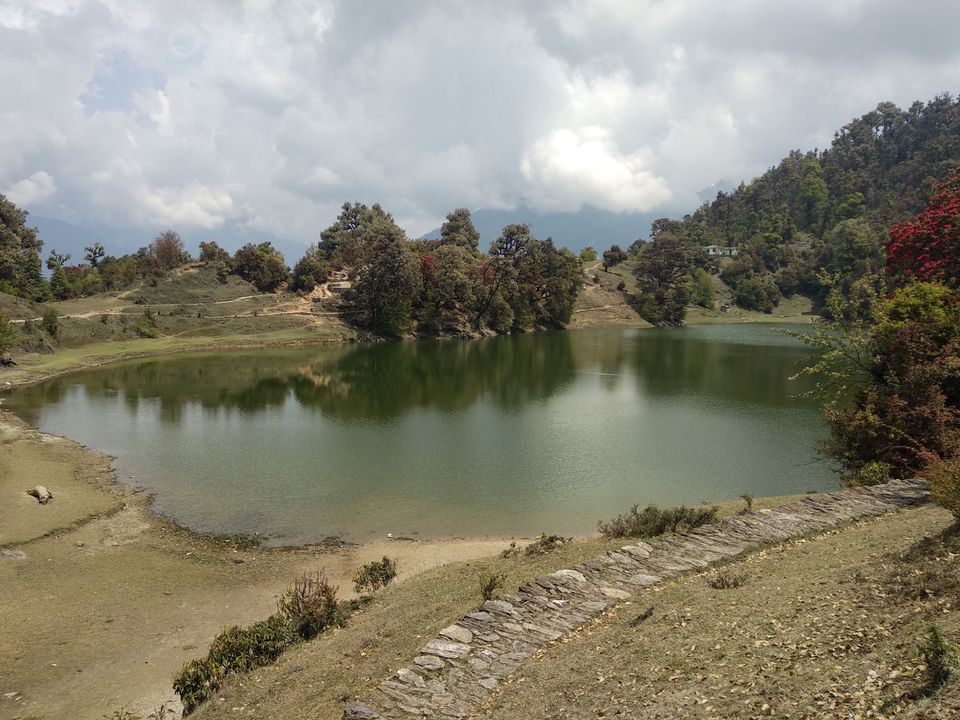 After that we said goodbye to our little adventure and proceed to Haridwar and then to Delhi. All in all the trip was an economical it coated around 9000-10000 for a person.