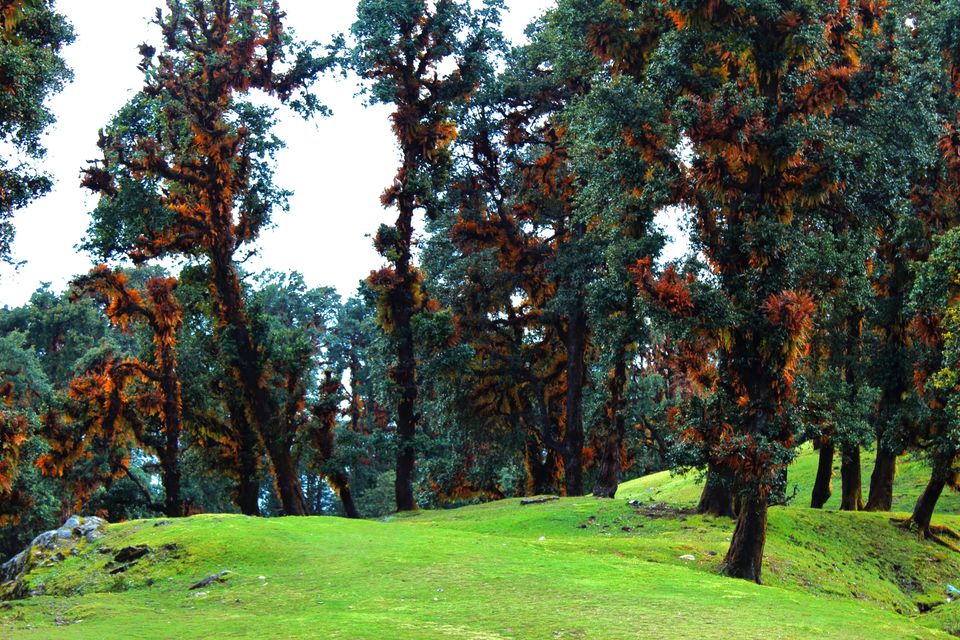 With all the planning in place I took a flight to Delhi from Jharsuguda and landed at T3 IGI, Delhi in the evening. After that I catched a metro and reached Kashmiri Gate to take bus till Haridwar.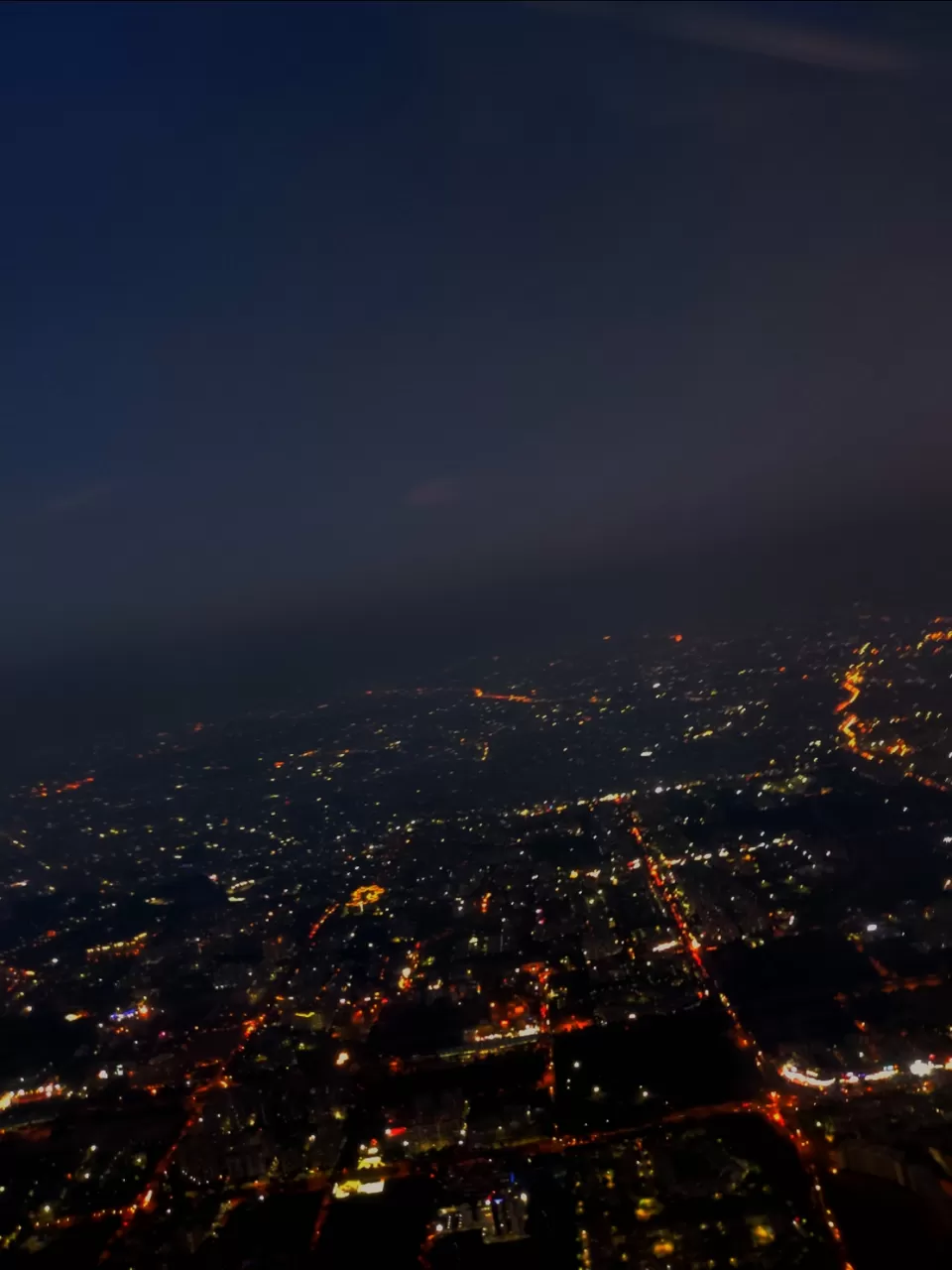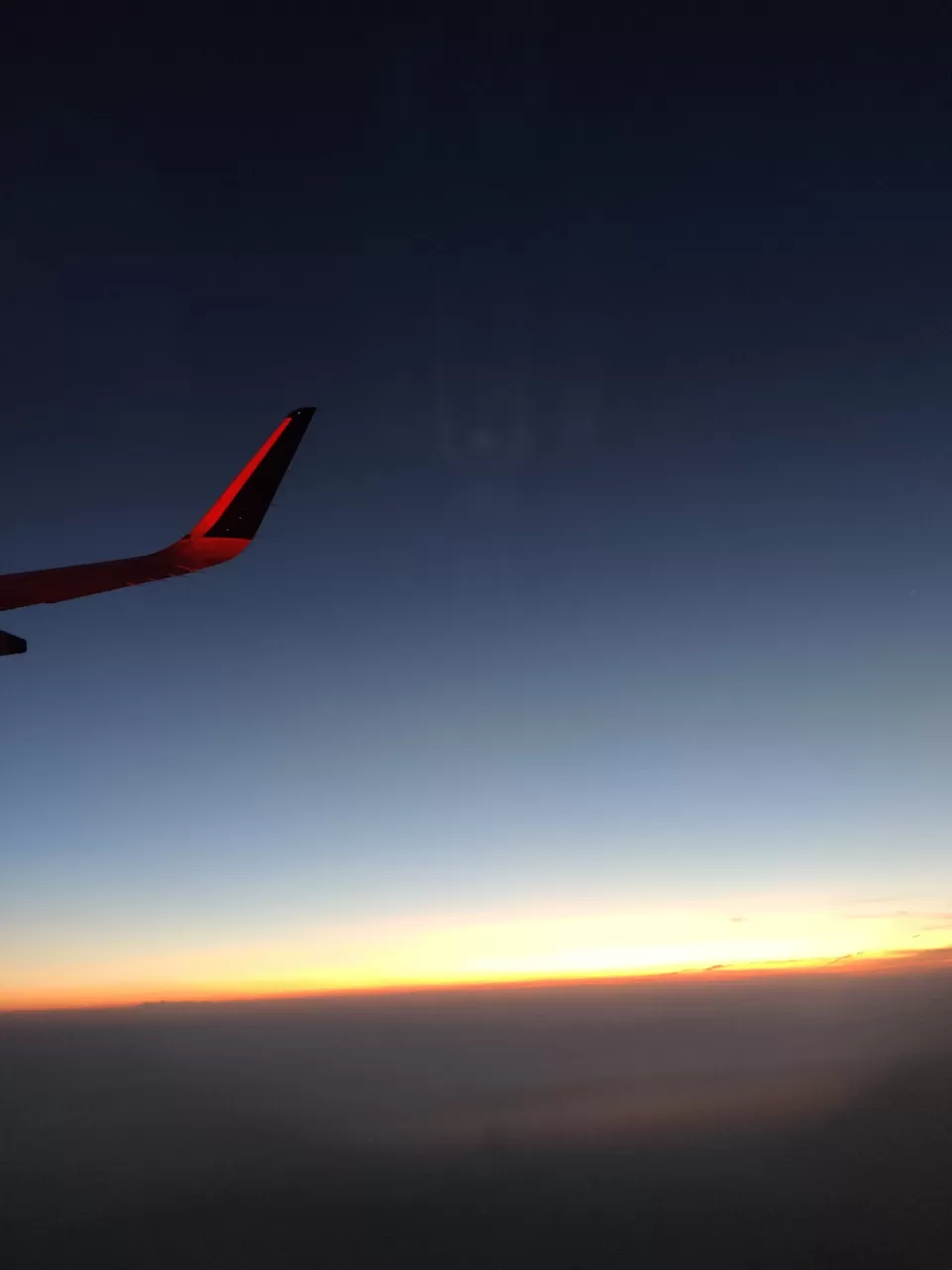 Since it was my first experience at ISBT Kashmiri Gate I got tricked while buying ticket and boared a pathetic bus for ₹600/- till Haridwar.
Somehow with lots of discomfort I reached Haridwar at 6 in th morning. I had already booked a taxi through OLA till Chopta but the taxi didn't turn up at the location due to unavailability of cabs. After that I was only left with an option to take a bus and somehow reach Chopta till evening. Since I was not getting any bus directly till Ukimath so I took one till Rudraprayag. The ticket price was ₹240/-. In all of these it was already 8. Since the work for Chardham Pariyojna was going on in full swing the road condition was bad and it took me 9 hours to reach Rudraprayag.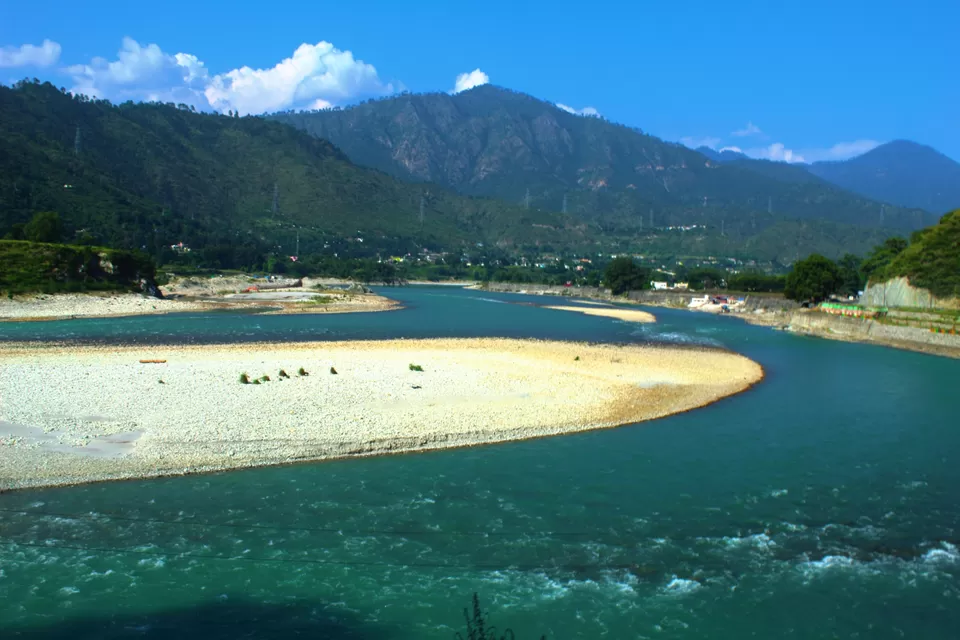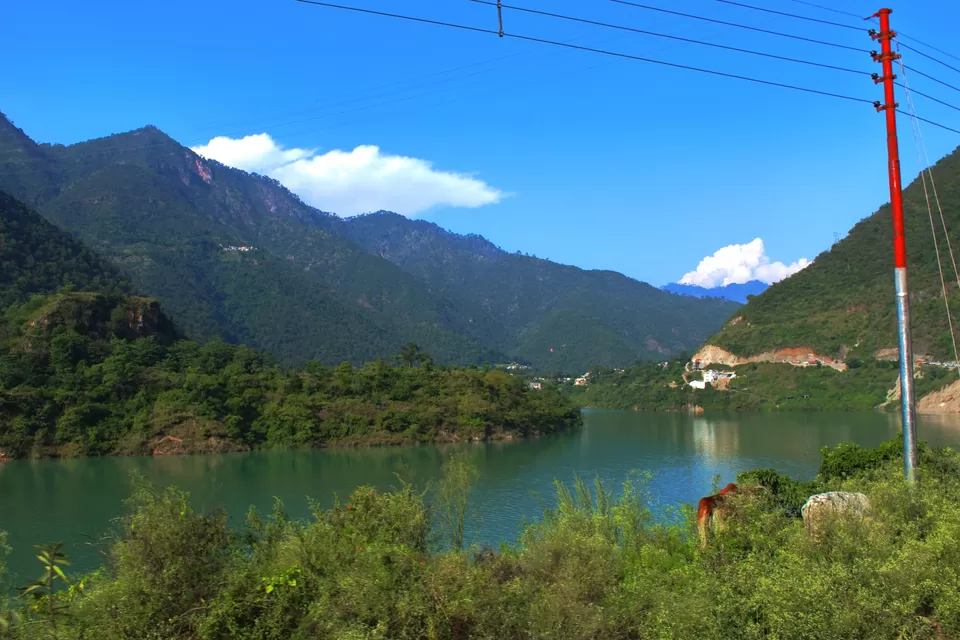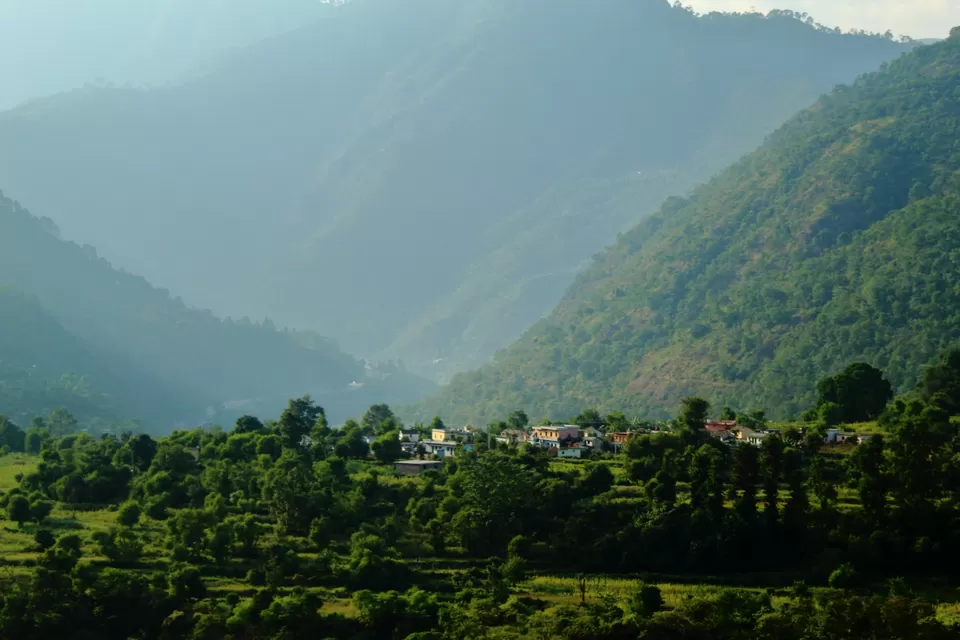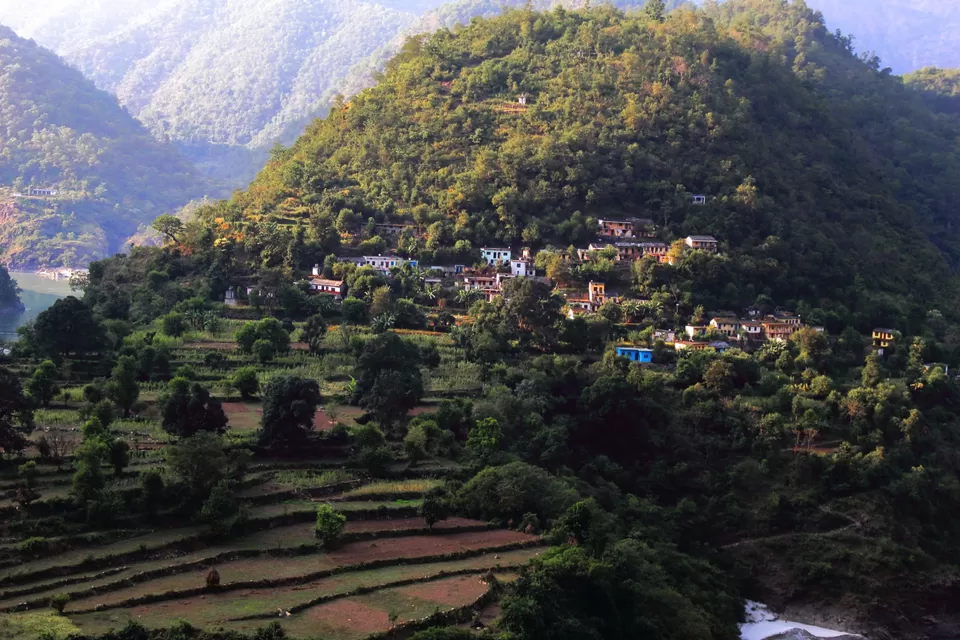 As it was already 5 in the evening I had very less time in hand. Local panchayat elections were scheduled in the area in the coming days so most of the taxis were engaged in election duty and I was not able to find any taxi to drop me till Ukimath or Chopta. Somehow I got one taxi which was ready to drop me till Chopta after dropping some govt. officials to Jakholi as it was already engaged in the election duty. Jakholi is a small village about 40 km west of Rudraprayag. Since I had no option I sat on the taxi and went till Jakholi even though my destination was towards north.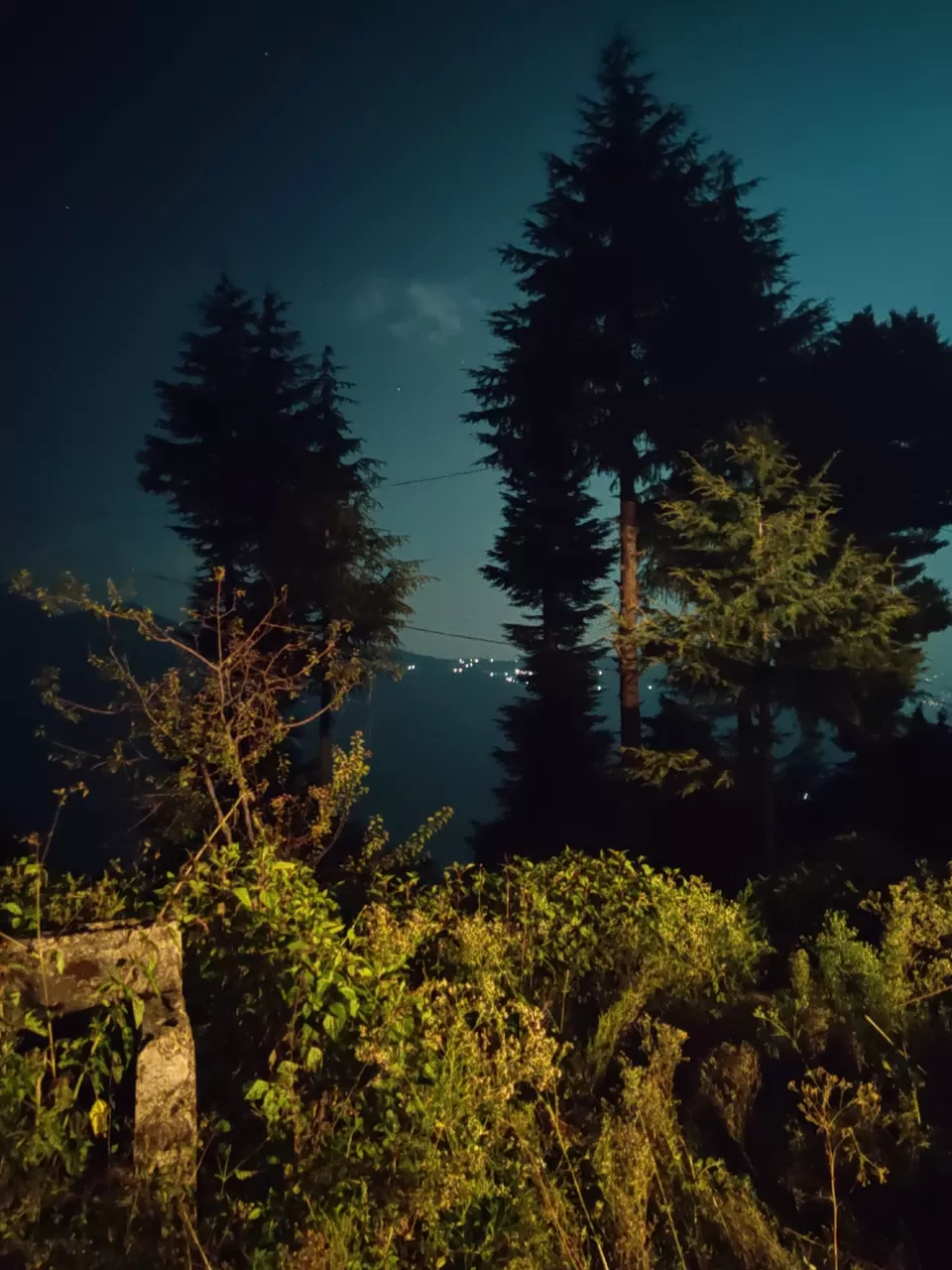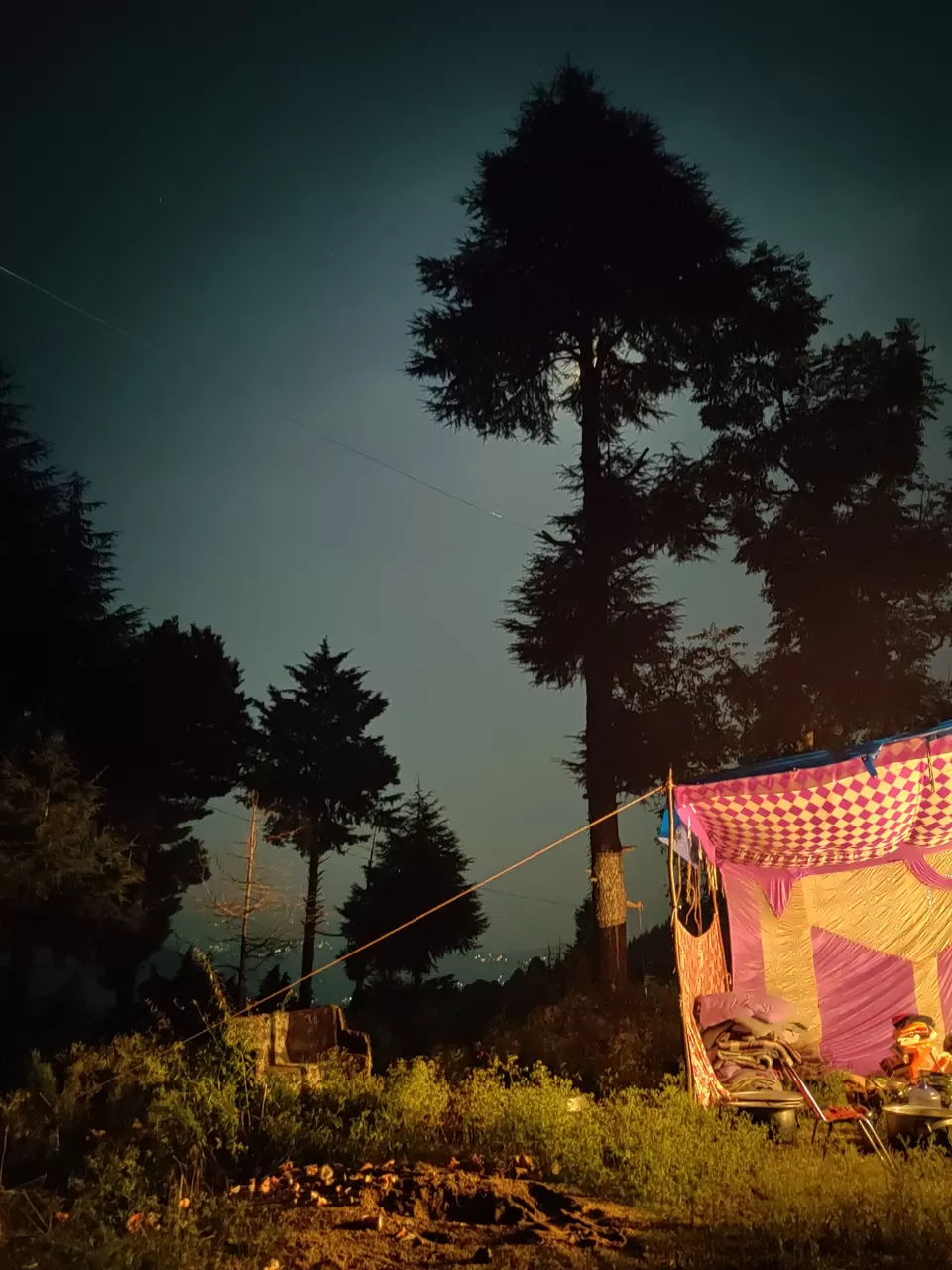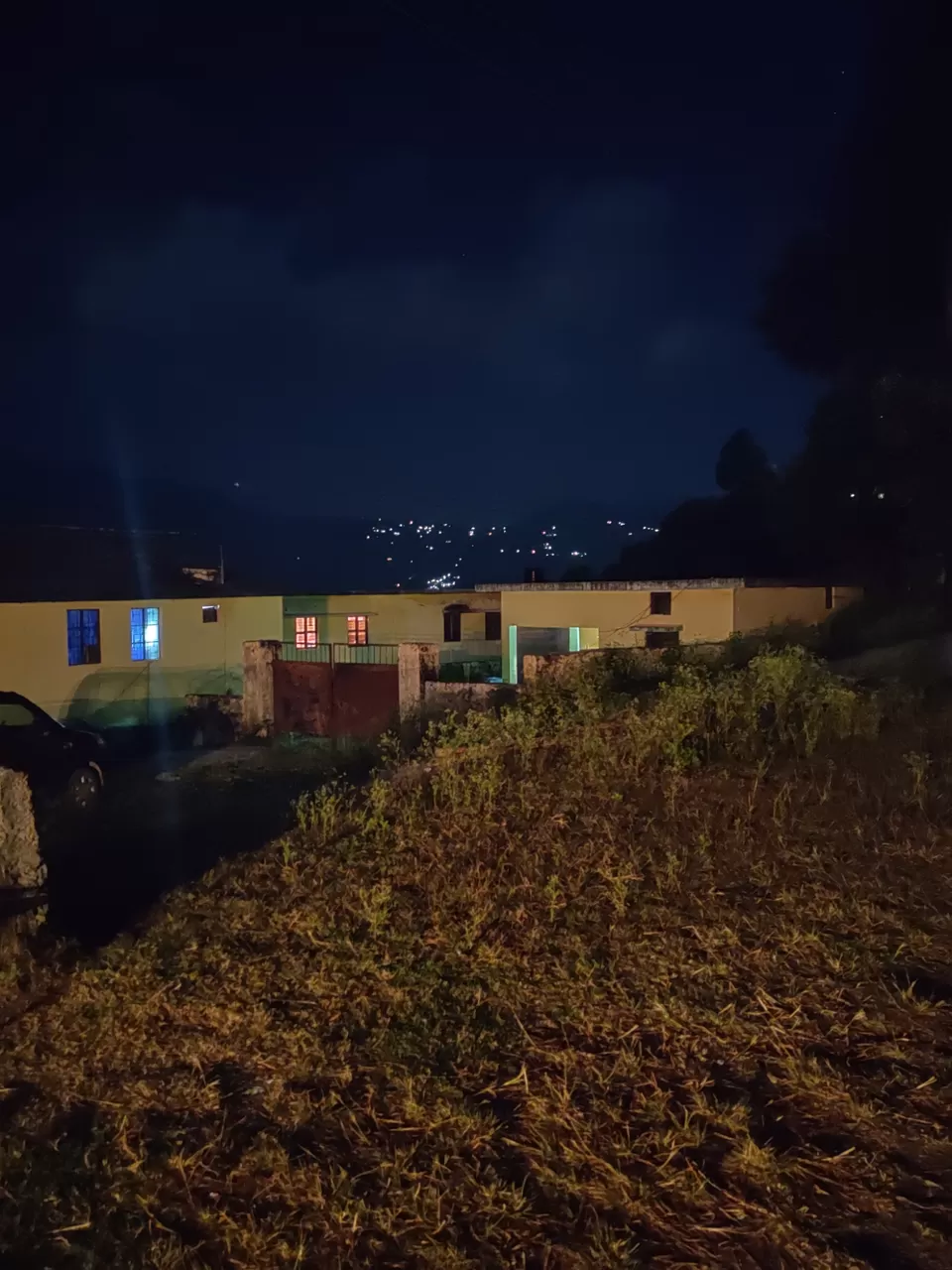 It took 3 hrs to come back to Rudraprayag and it was already 8. Since Chopta was again 3 hrs from here so I decided to spend the night at Tilwara which is 10 kms from Rudraprayag.
The driver got me one guest house for 500/-. The room was clean with an attached bathroom. A continuous sound of gushing water was audible from my room throughout the night which I thought of rain in the beginning but it wasn't.
I woke up at 5 in the morning and got ready. I called my driver but he didn't picked up my call. So I thought of exploring nearby. As I stepped out of my room I realised the sound of gushing water was from Mandakini river which was flowing just beside my room.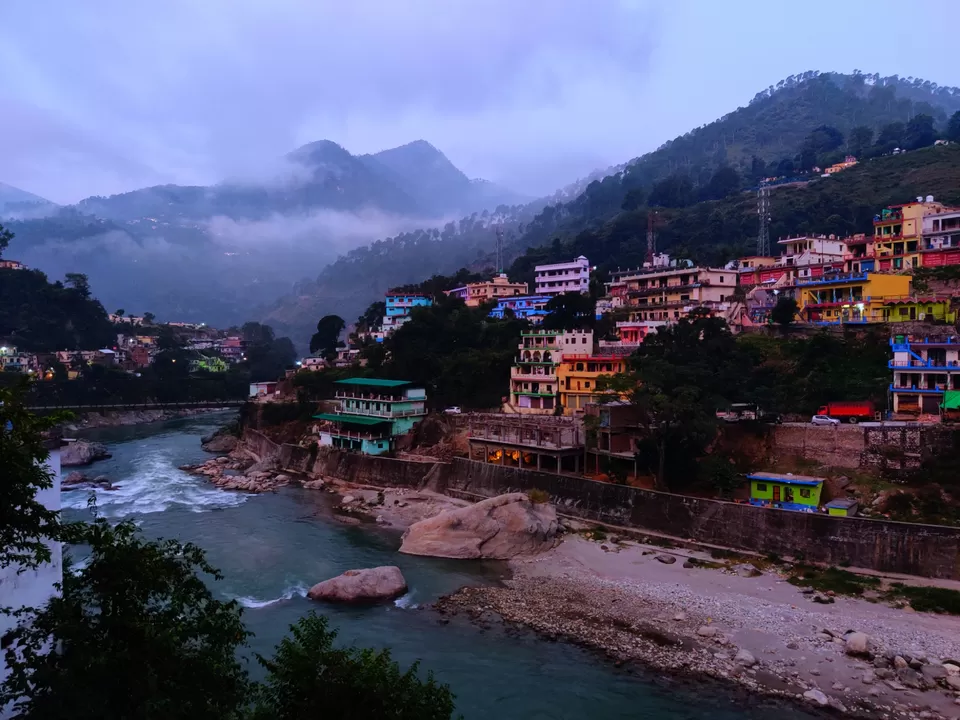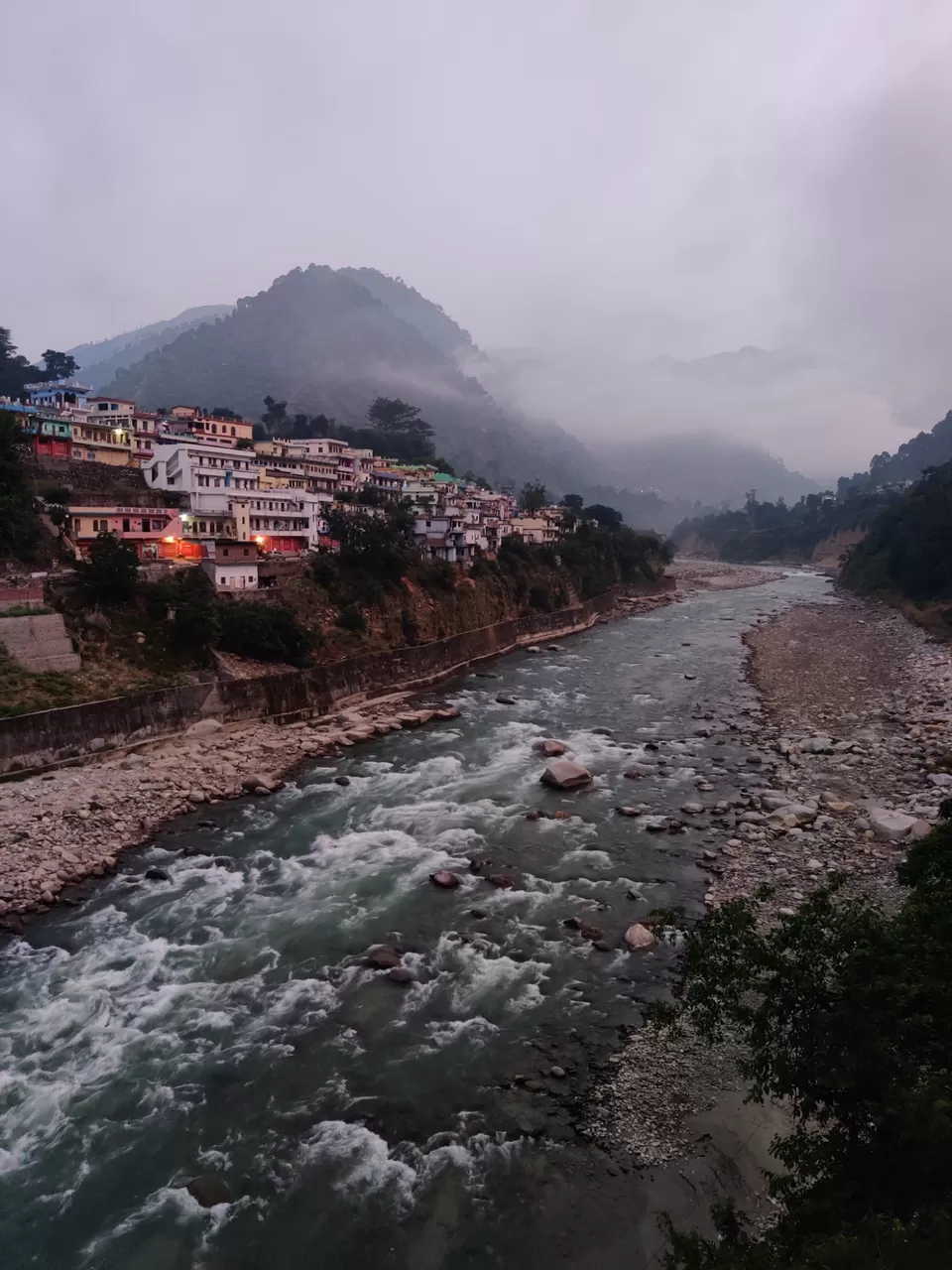 My driver woke up and came at 7 AM to pick me up. Finally I took off to Chopta enjoying the views of lush green hills, Mandakini river and Snow capped mountains.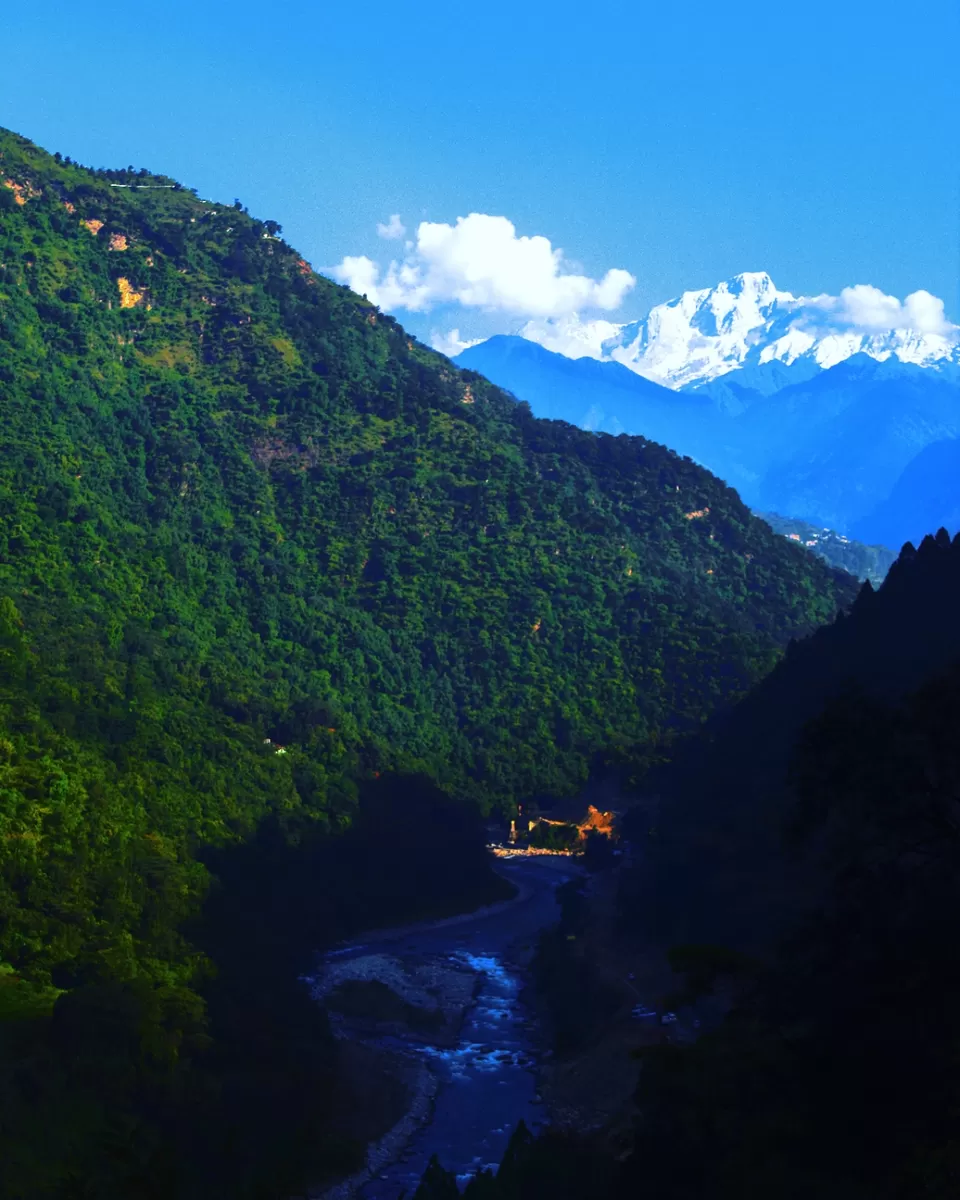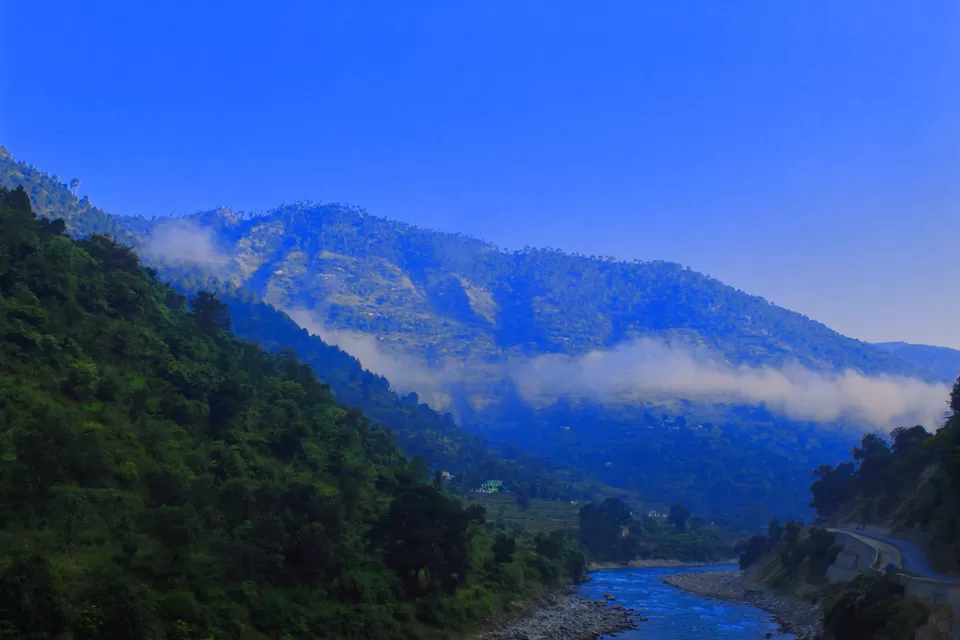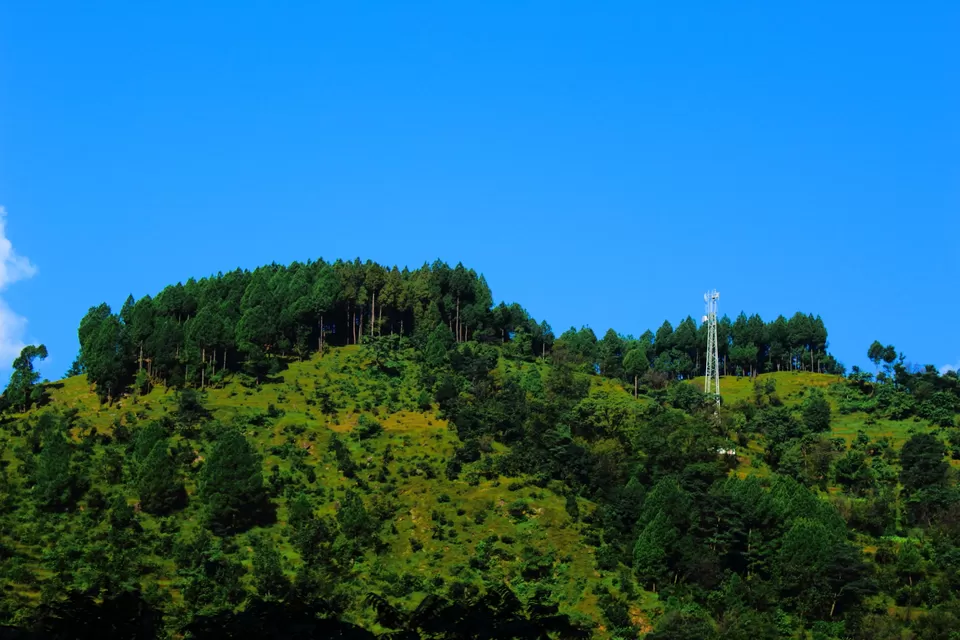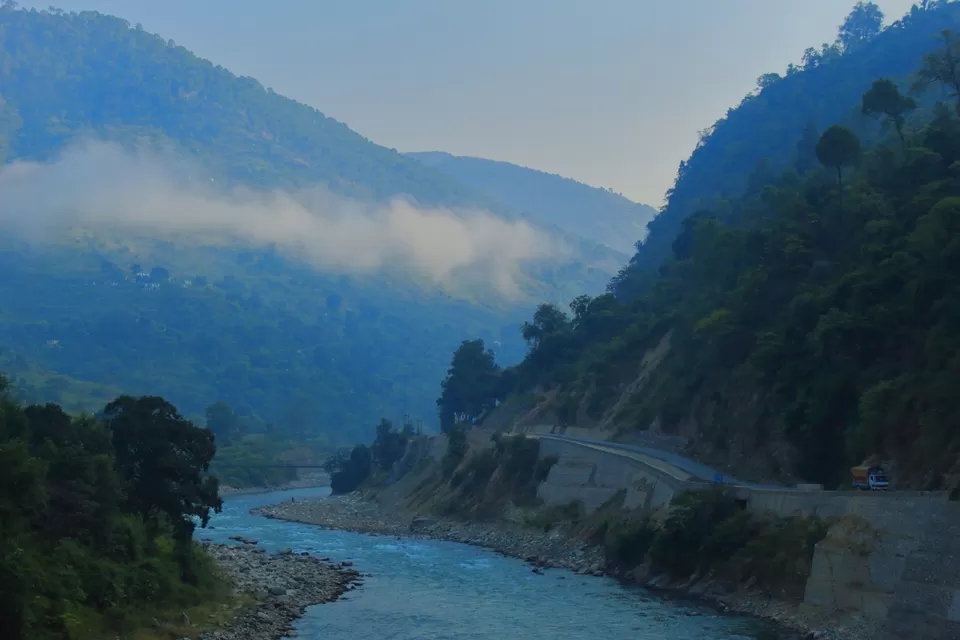 At 10 AM I reached Chopta and started climbing towards Tunganath Mahadev. As my returning flight was already booked for 13th I had to reach Haridwar anyhow by night. Enjoying the meadows and the enchanting views I reached Tunganath at 11:30 AM.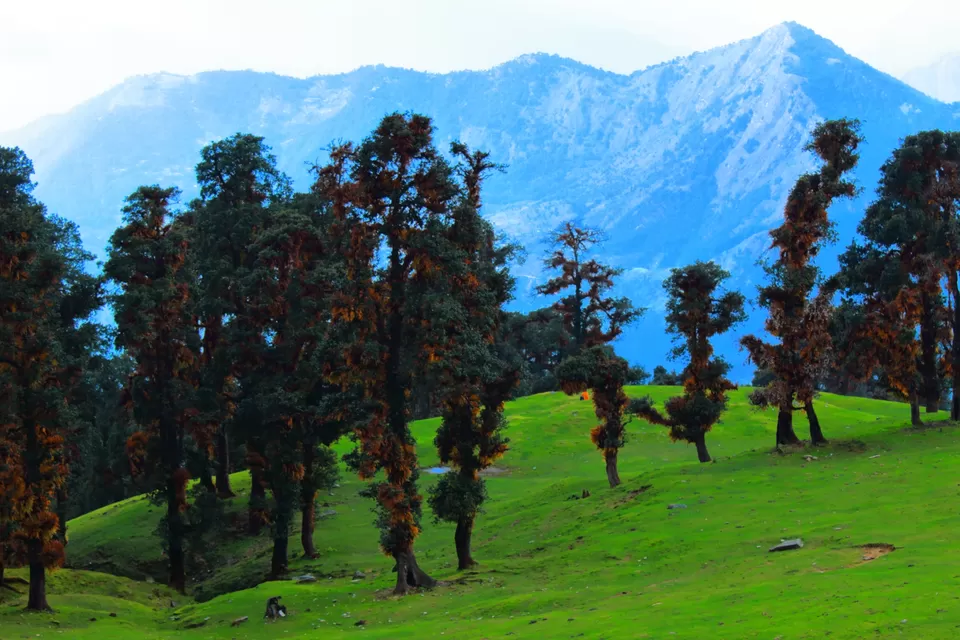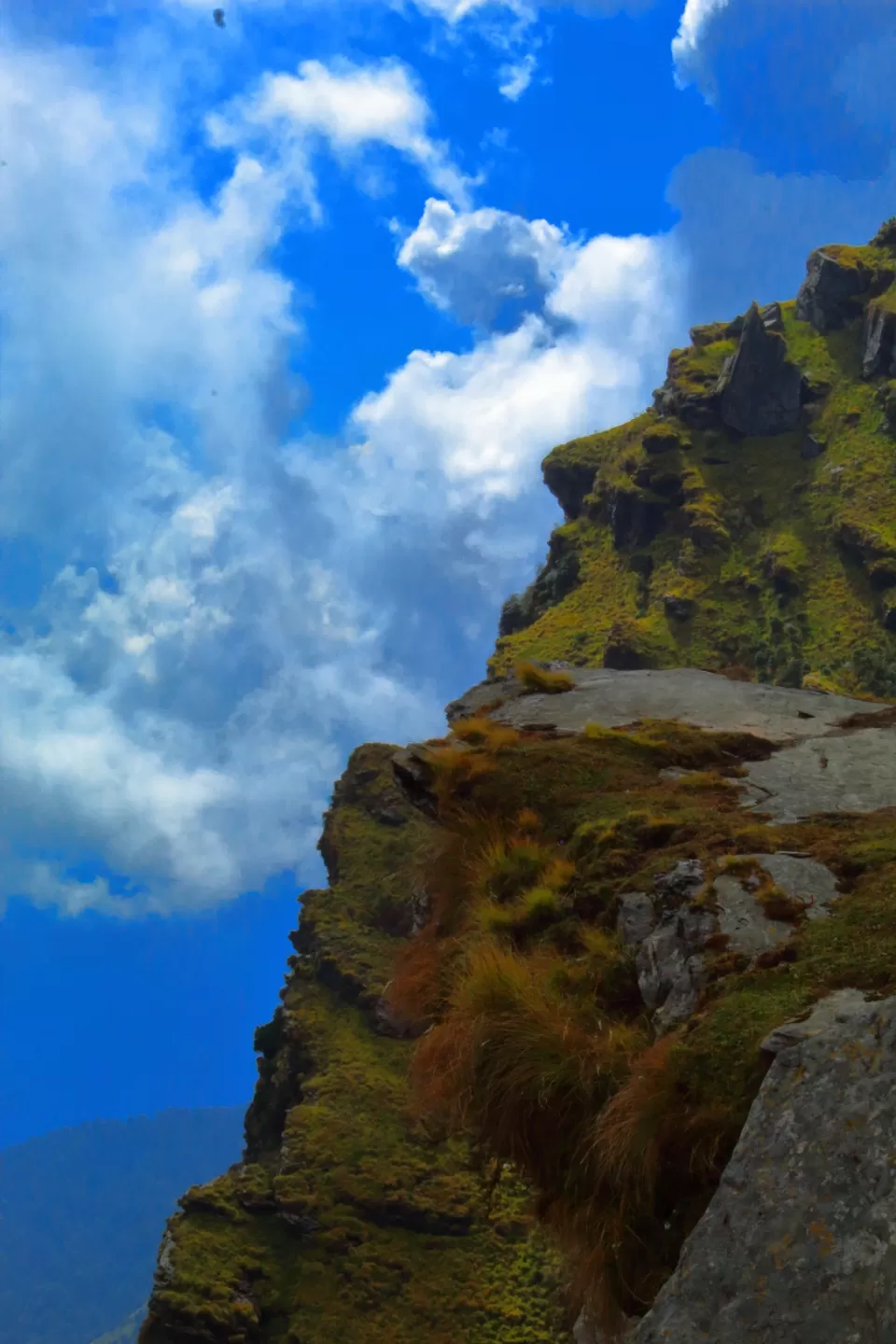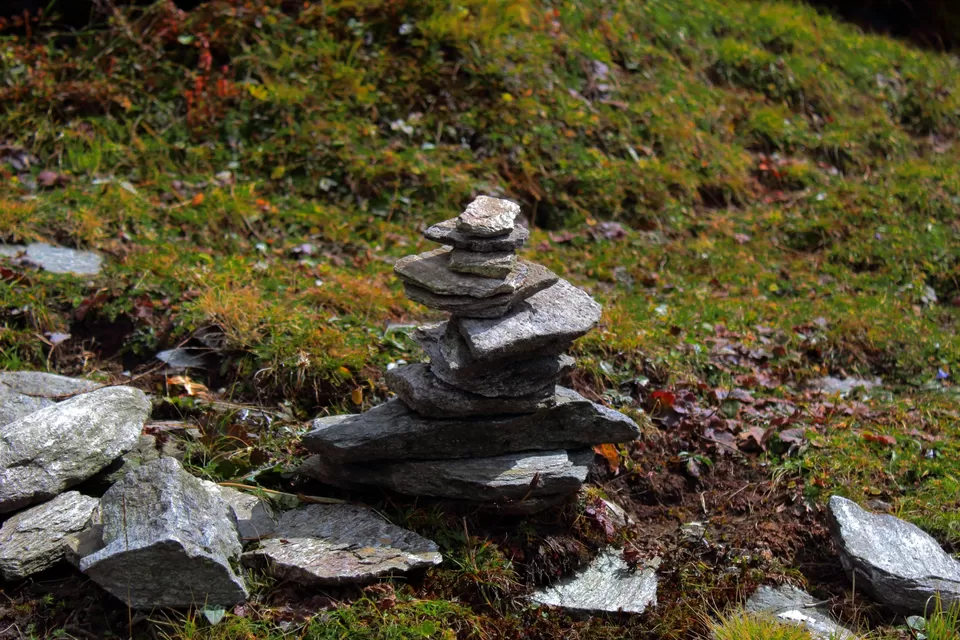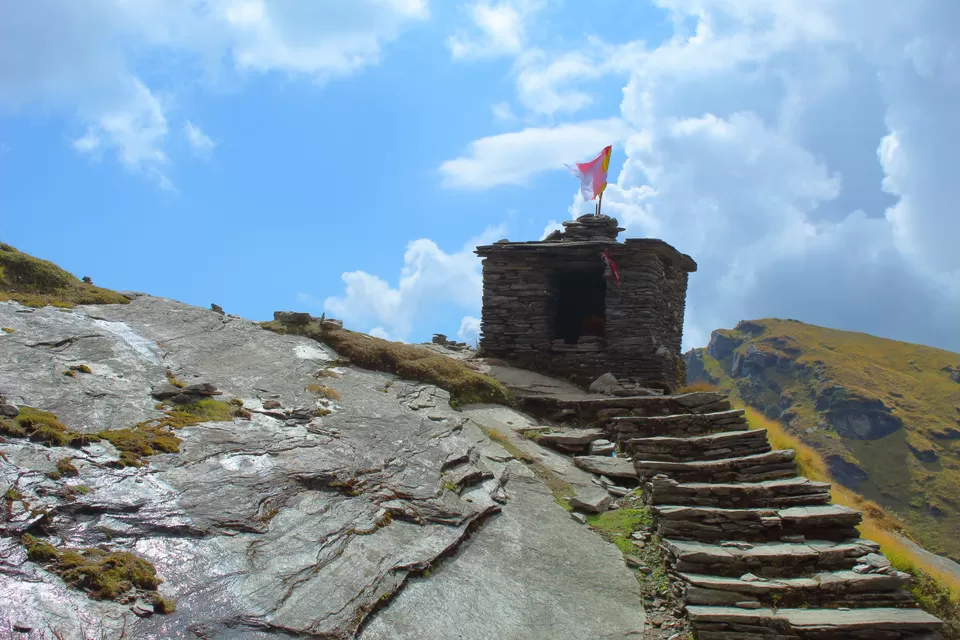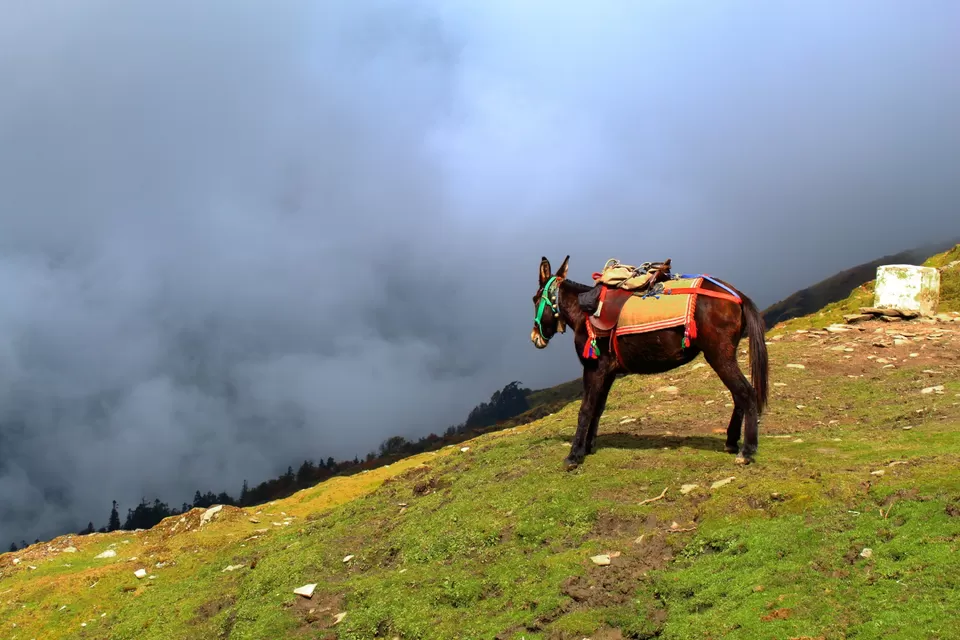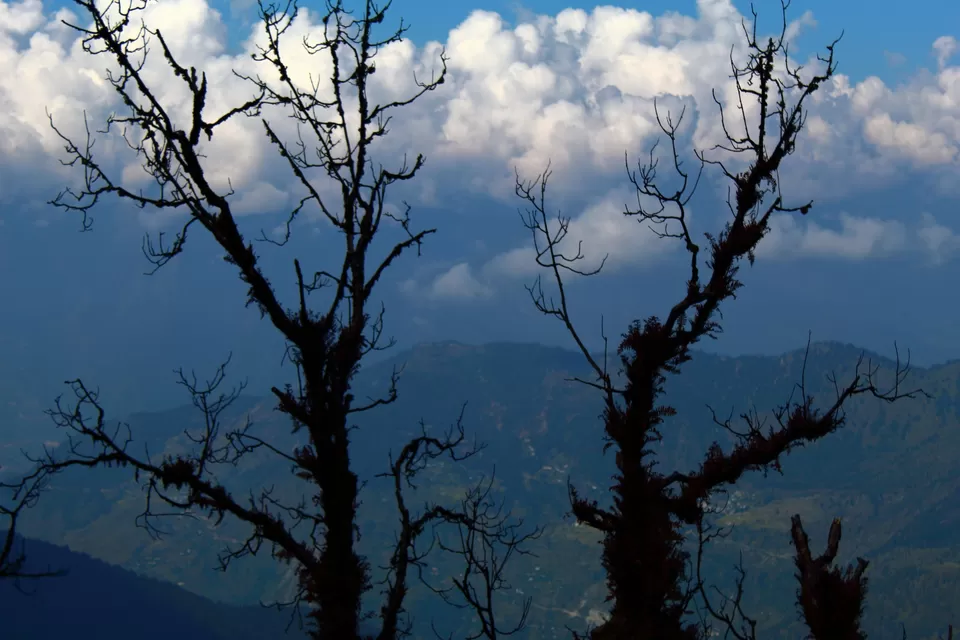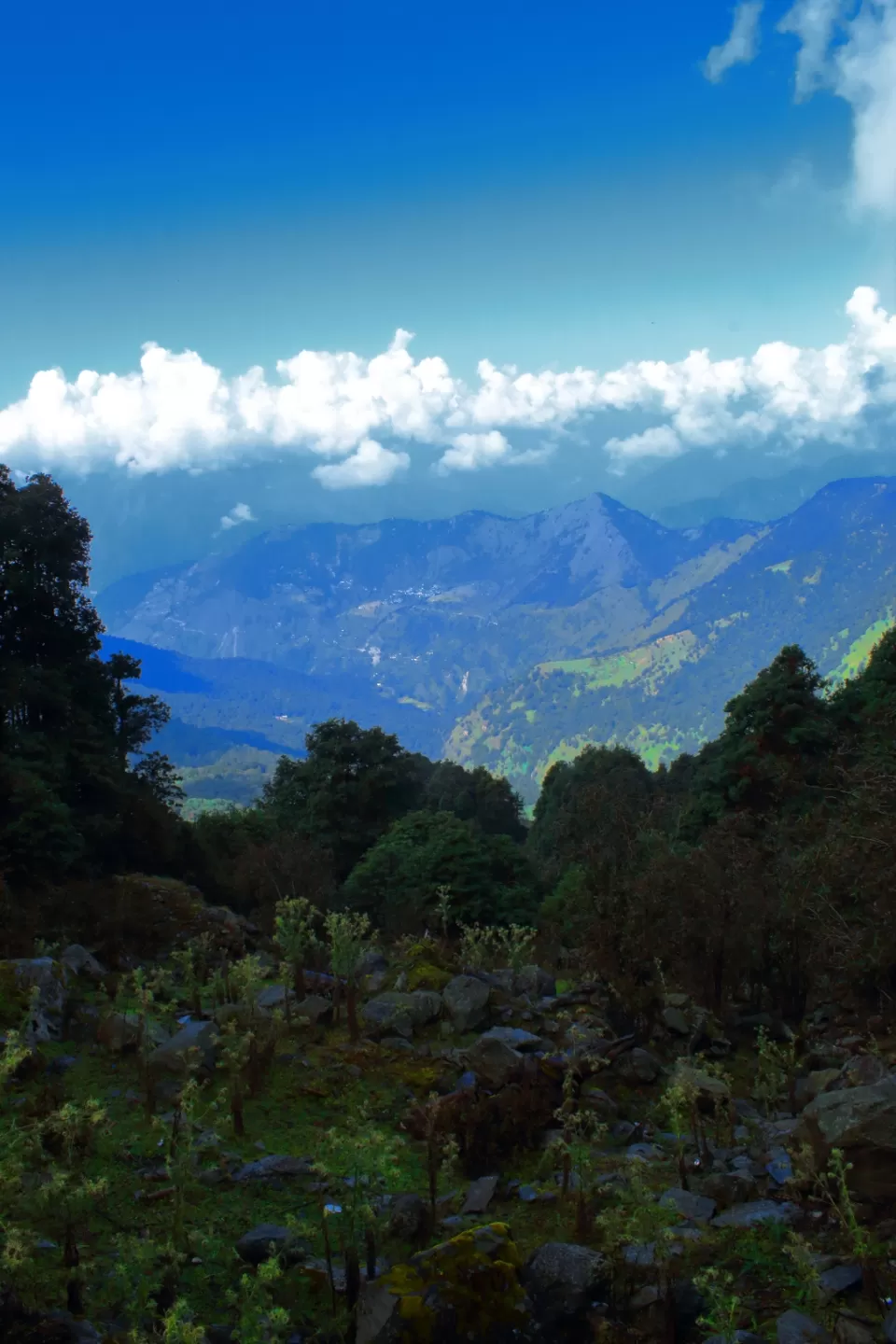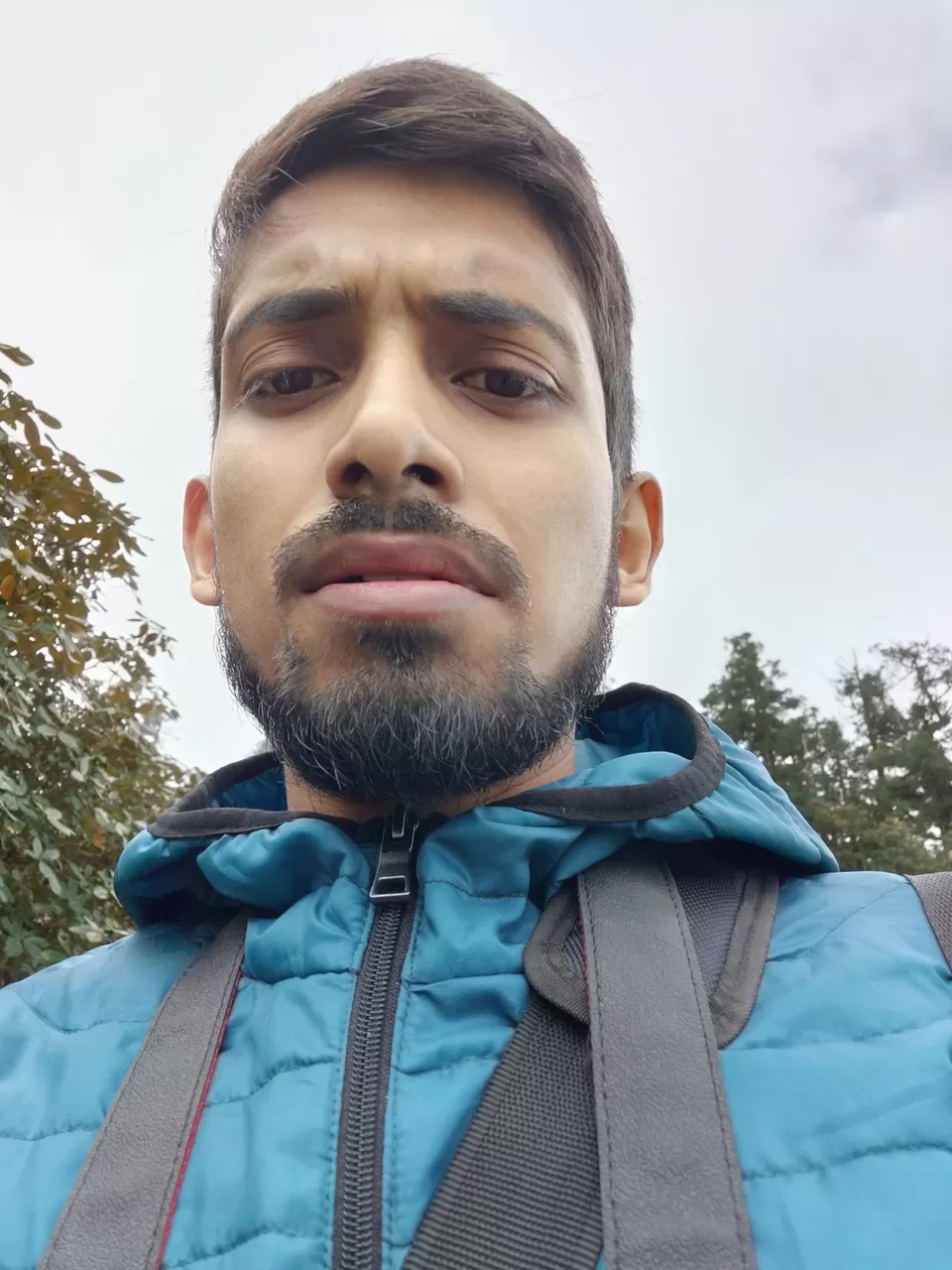 The driver had advised me to return back by 2:00 PM if I had to reach Haridwar on time. Generally it takes half the time to come down of what it takes to climb. As I had time I thought of going till Chandrashila. There was a long line of devotees so it took me almost 40 mins to enter the temple.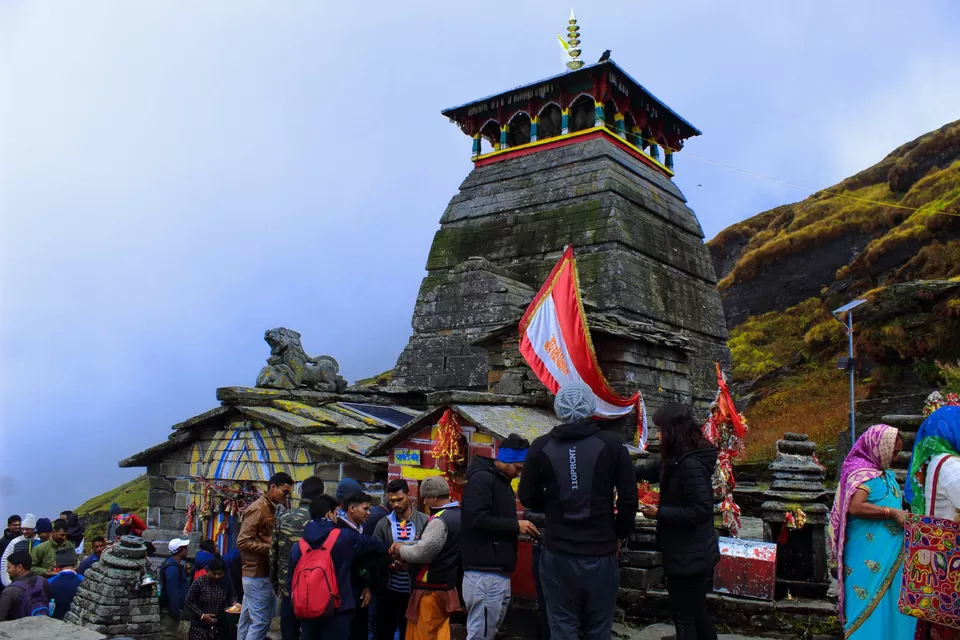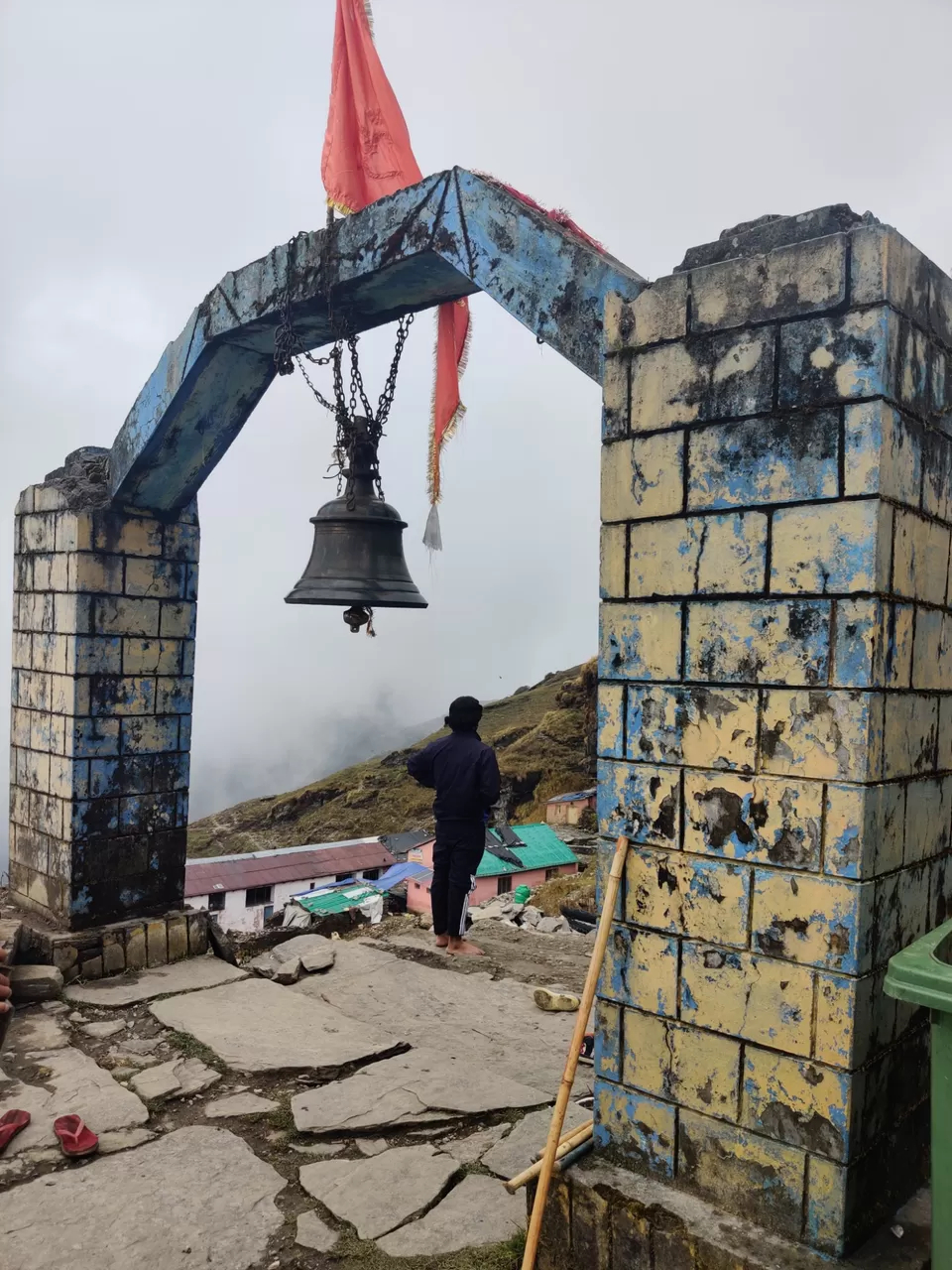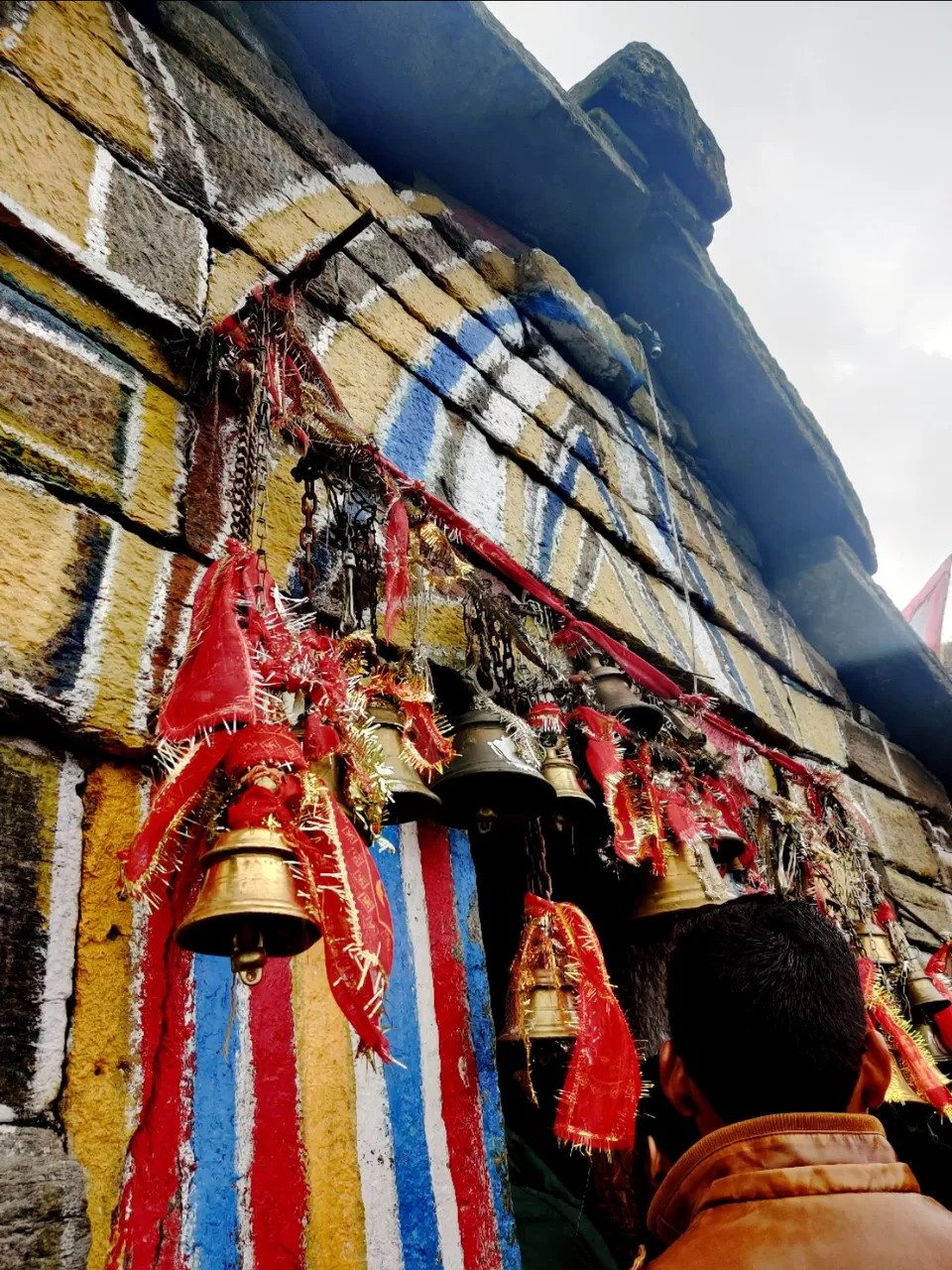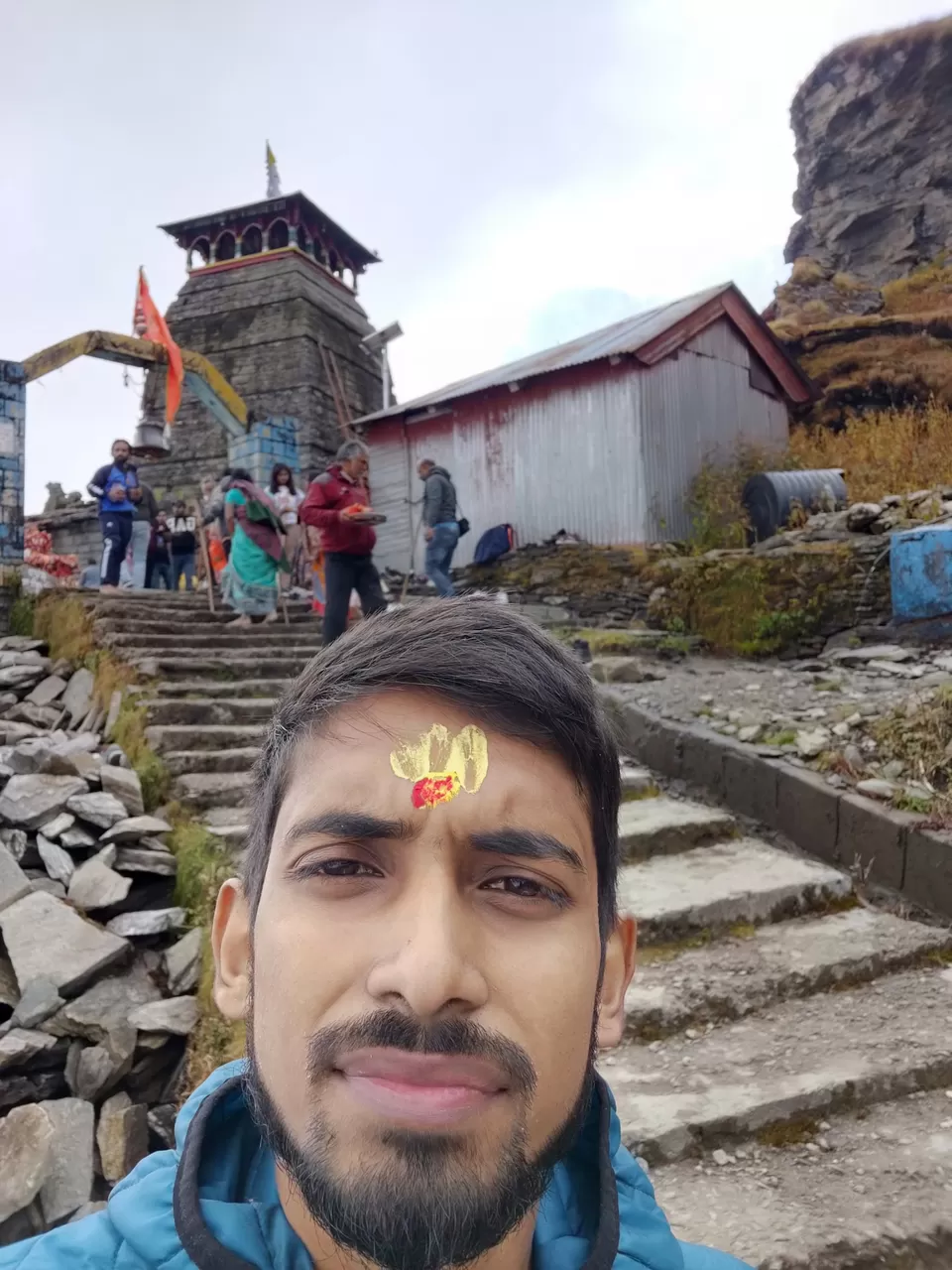 It takes another 45 mins to an hour to reach Chandrashila so the time was not with me to go there. So I spent another 30 mins at the temple. "I believe there should be some reason to come to a place again" so Chandrashila would be mine for Chopta. With a slight disappointment in my heart I started descending and reached at 2:15 PM. At Chopta I got two fellow passengers to accompany me till Rudraprayag. Buses or means to travel till Haridwar are available till 5 PM from Rudraprayag so we didn't had much time. Bad luck stuck again and my taxi's tyre got punctured. So I got down 10 kms before Rudraprayag. In total I paid the taxi ₹3500/- for Rudraprayag - Chopta - Rudraprayag. It was already getting dark and I was not sure whether would reach till Haridwar or not. After waiting for 40 mins I got lift till Rudraprayag bypass road and the person told me that I will get some means from there. I got off at Rudraprayag bypass and waited for some vehicle till one milk van stopped and on asking he said he was going till Devprayag. I sat on that and reached Devprayag. That driver in the milk van was a nice person and got me another vehicle at Devprayag till Rishikesh. This time it was an empty ambulance. The doctor inside was very helpful and let me come with them till Rishikesh. Though the road was terrible but atleast I got something to make my back straight after last night. I reached Rishikesh at 11:30 PM and took a bus till Haridwar. I stayed at Haridwar for the night and the next day boarded a bus till Delhi.
I catched a bus for Delhi at 6 AM and reached Delhi at 11 AM. The ticket price was ₹240/- There were friends in Delhi whom I haven't met since passing out of college so I met them and took a flight to Ranchi.