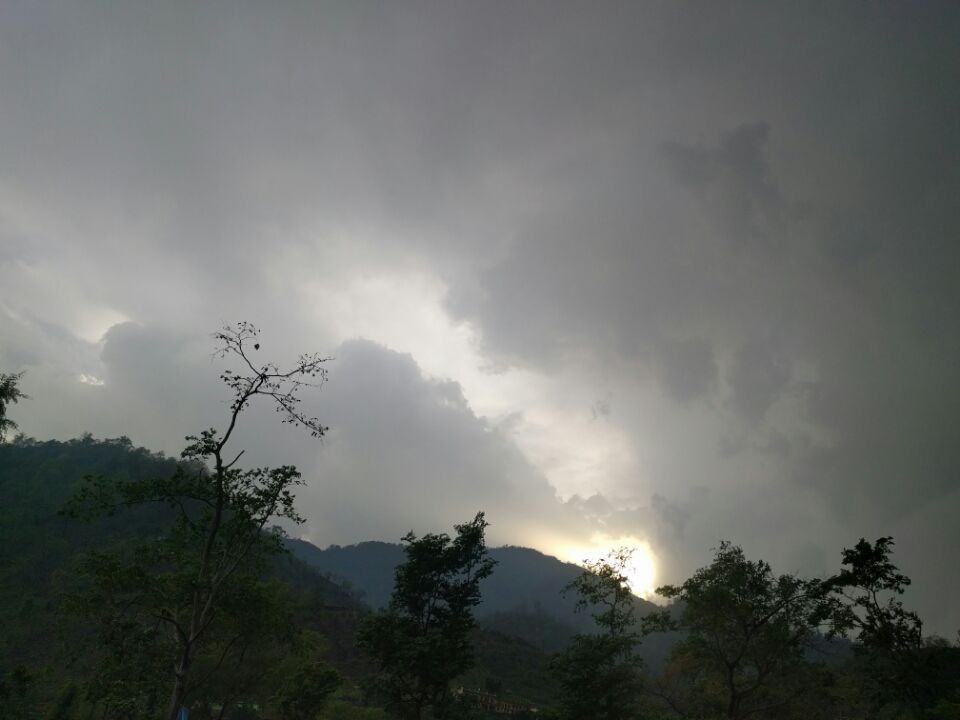 We had an instant plan to go Rishikesh while working in office on Thursday night and we made all instant booking of cab and camping tent (brain consuming thing and too in budget cap) to leave on Friday night. We started from Gurugram (earlier know as Gurgoan) at 10 in night from office. We enjoyed the route, fresh air, food at dhaba (hotel at highways) and non lasting talks.
We reached somewhere around 7:00 in the morning and started searching camping place as we booked was so isolated. Final we got one in our budget and we had our breakfast after to which we move to make holy dips in river ganga. While we playing in ganga, rain started and weather lighten up. I still remember game of volleyball; it's more likely a beech volleyball (both side 2 players). We then make way to our tent and have a cup of tea and pakoda's; a favourite meal in heavy rain, leading to bonfire and dancing night. That was an end of the lethargic day.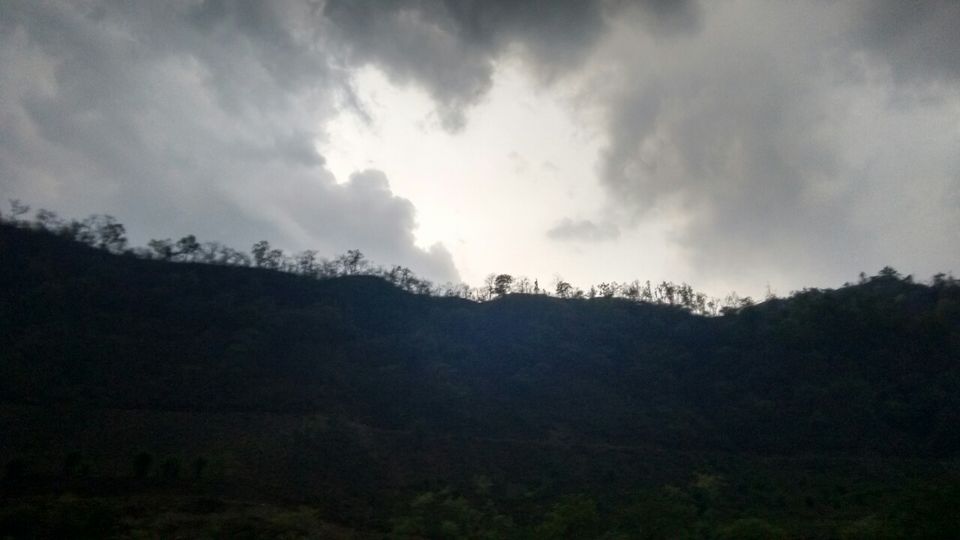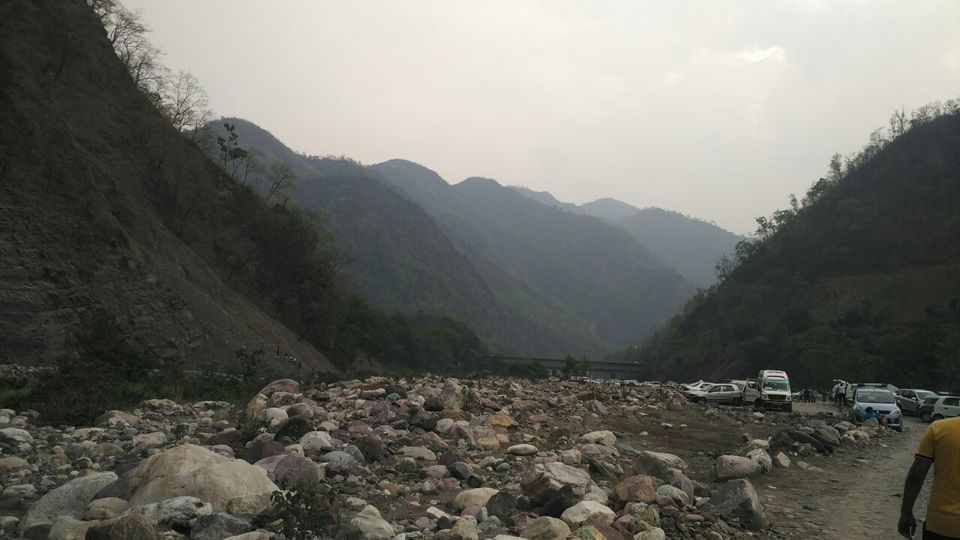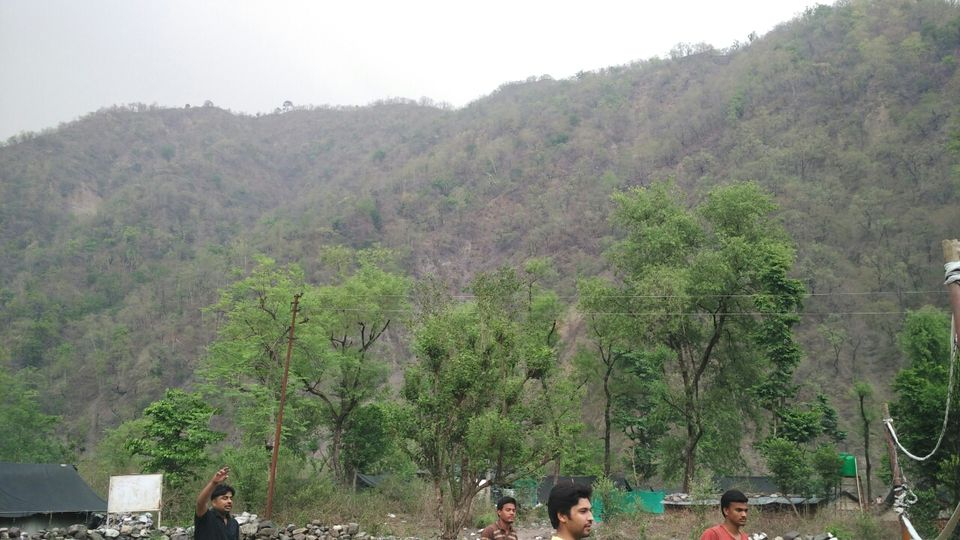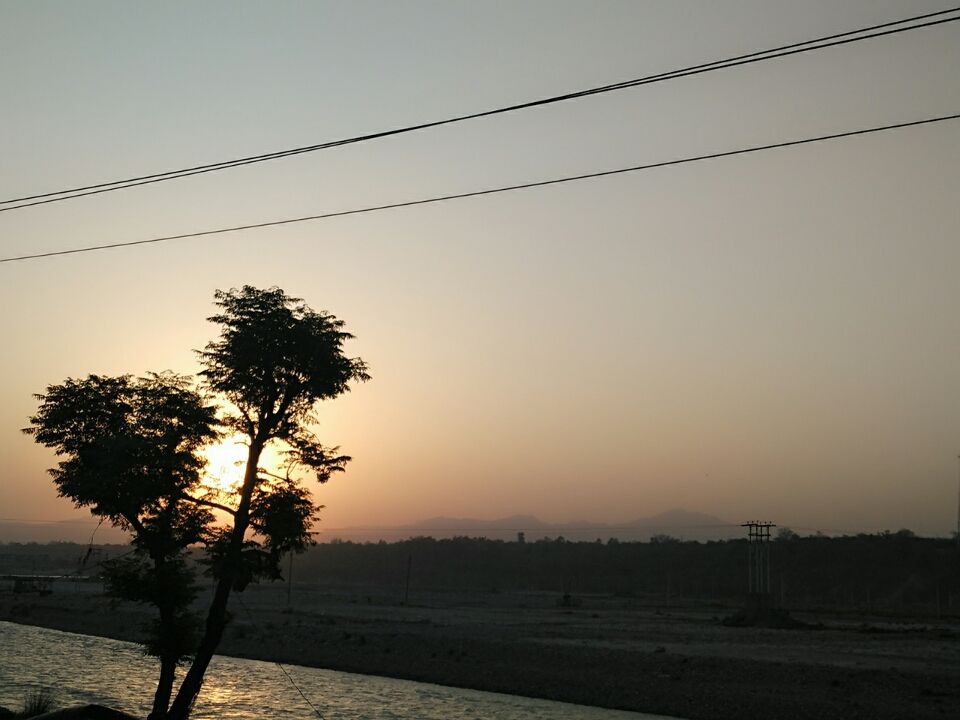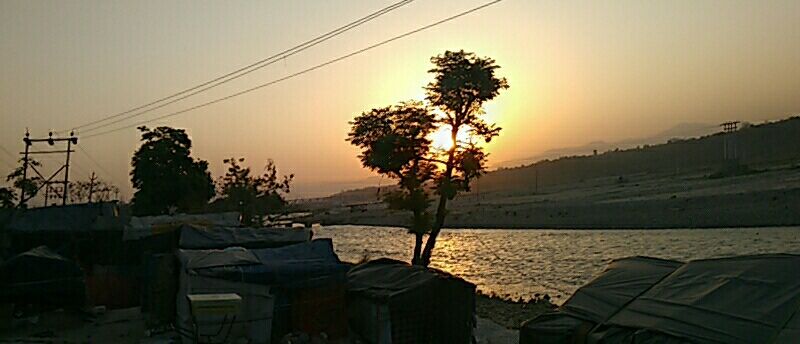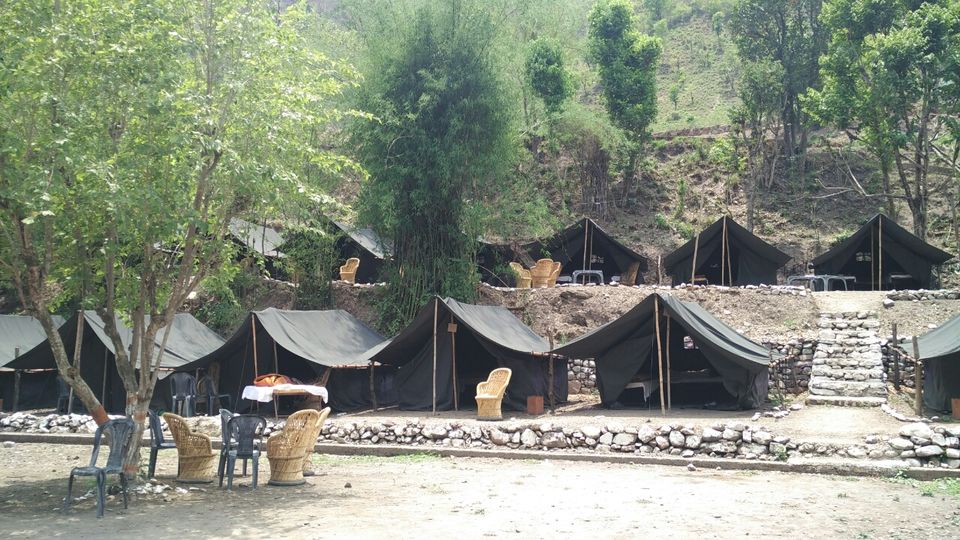 Now there was a start of adventurous day as we have to go for rafting. Adernal was started pumping in our body as we were reaching near and nearer to start point known as Marine Drive (strange but true). We move our raft in centre of the river and we have an excellent trainer who give us all the valuable advise to get our self on raft in rapaids, and I don't forgot his words "chirimiri chirimiri dhum dhadkka, hoo hoo haisha". That was an awesome experience at Rishikesh. We then leave our tents to come home back. Total expenditure of our tour was INR 3400.