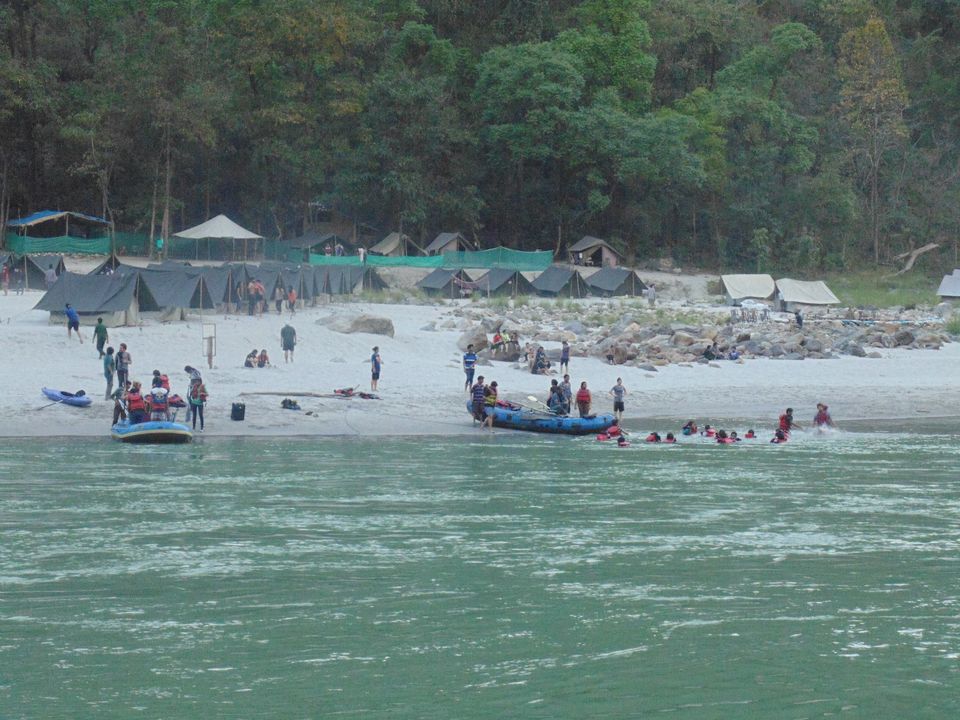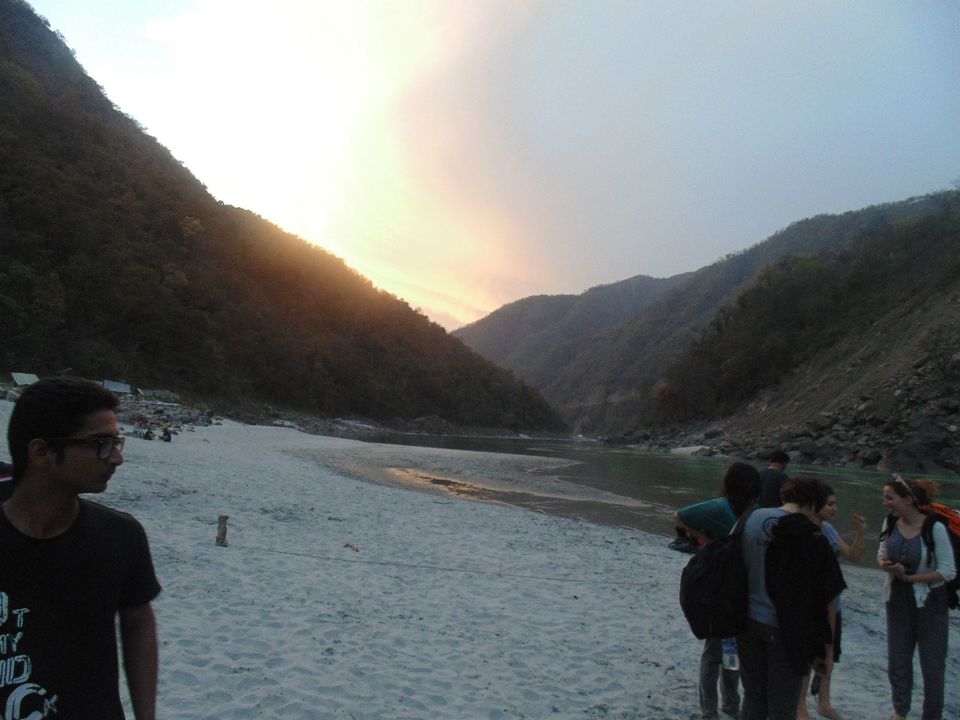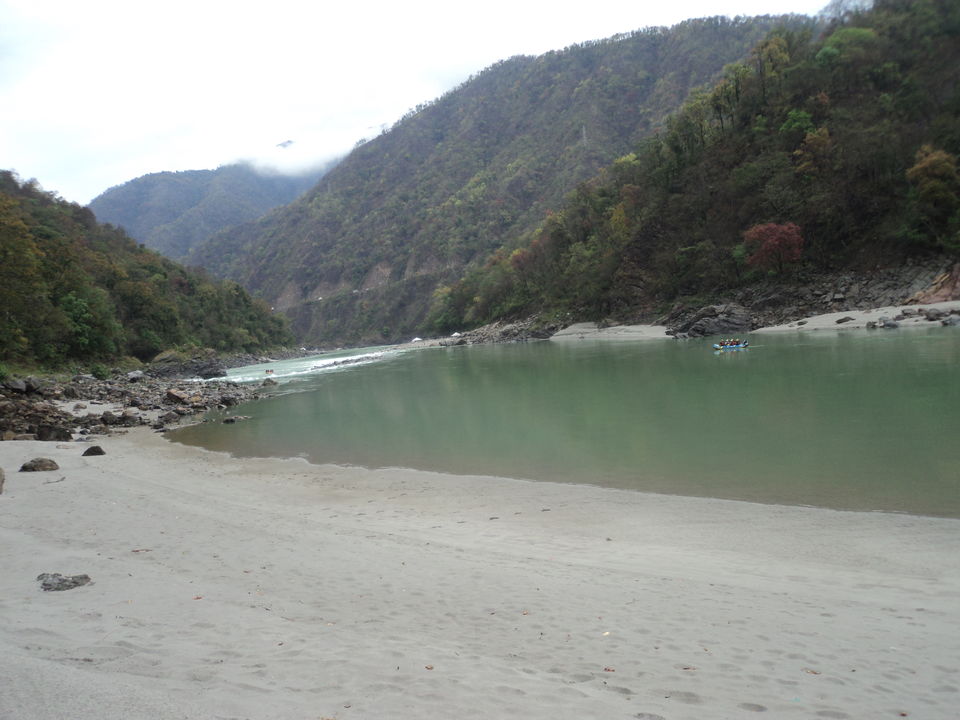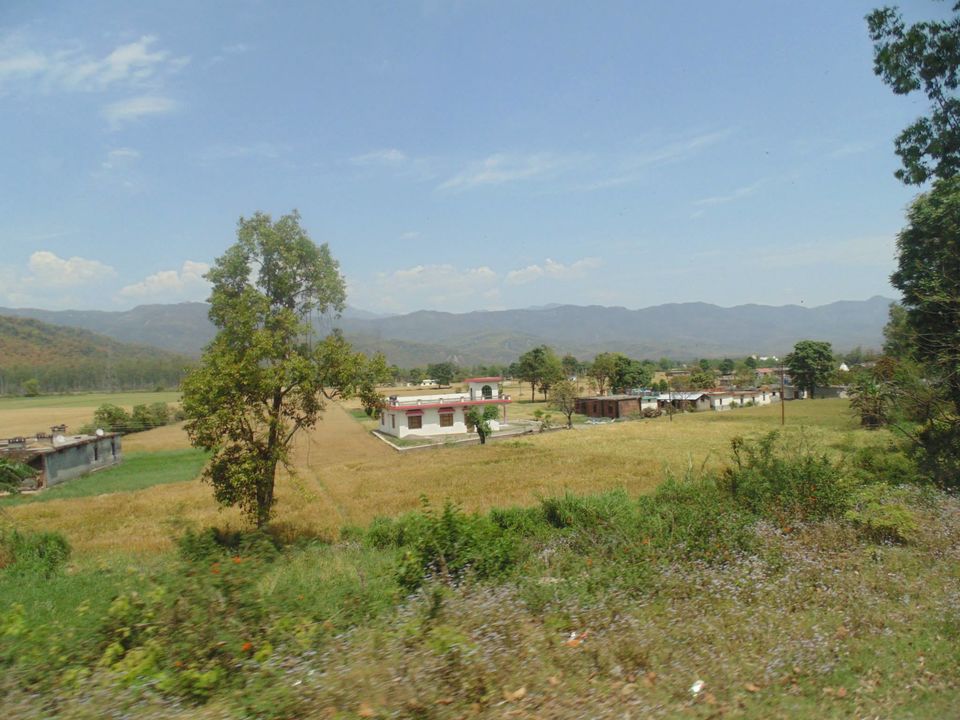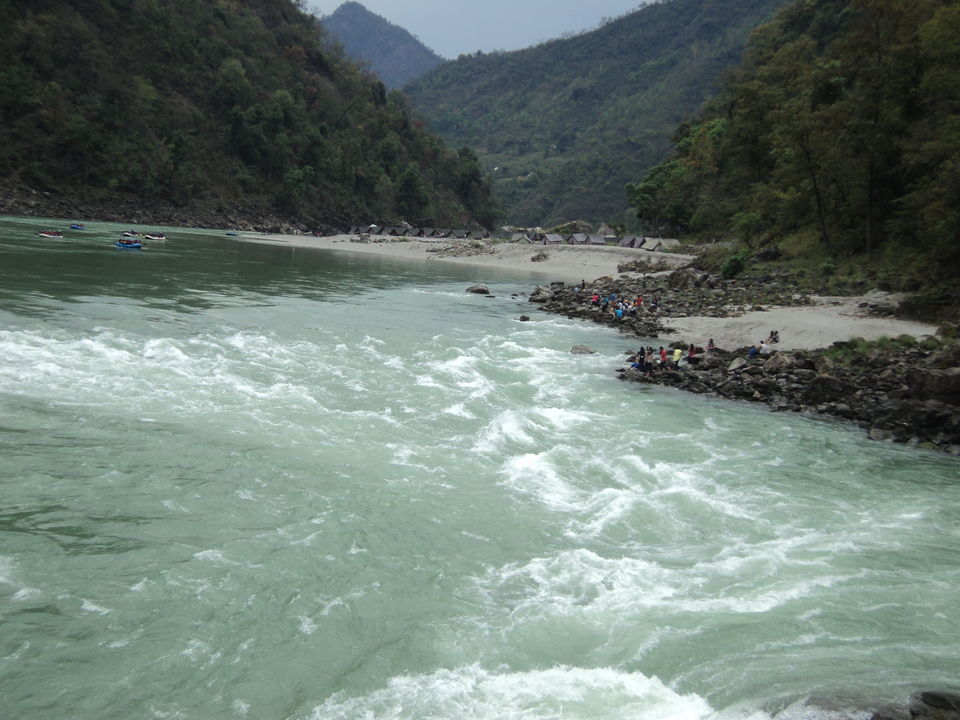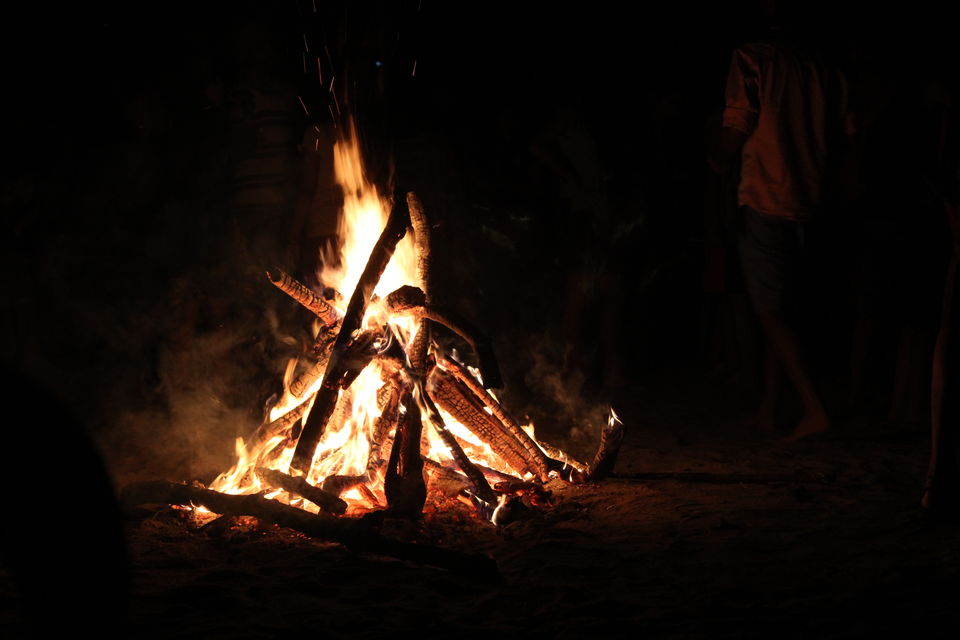 Camping alongside the beautiful and mighty river Ganges was one hell of an experience and this was the first time away from my phone for 3 days and those were the best three days of my life. The beautiful sunset and sunrise made me want to stay there forever. If you are looking for a weekend getaway and you are up for an adventure, this is the place you want to be .Three days of camping, trekking, chilling out under the stars, rafting , mountaineering was the perfect way to escape the city heat for a while.
Campsite : The camp was located approximately 20 kms away from the city. The white sand beaches turned out to be a lot more astounding than what I expected. Getting there was an experience in itself. We had to climb down a mountain, cross the river all by ourselves but in the end the hard work done to reach there was totally worth it. It was simply awe-inspiring and had a lot to offer and it took a little time to take in the serenity of the place.The following morning we set out to explore the beach and have a little mountaineering experience like rock climbing, rappeling. At night we danced and sang around a bonfire.
Rafting: It had to be undoubtedly the best part of the trip . The 25 kms rafting experience was LEGEN-wait-for-it- DARY !!!. If you are someone who loves adventure then this is the one thing you cannot afford to miss. That adrenaline rush during the rapids,the jingle "Jhili mili jhili mili dhoom dhadaka , hoo haa hoo haa " ( People who have done it would understand this ),jumping into the ice cold water ,making your raft turn upside down , just one word for all of this - amazing!!
Exploring the city : The third and the last day we set out to explore the local places of the city. Some of the local shops in the market are worth having a look at. There is this restaurant called Choti Wala , the food there is delicious. The view from Lakshman jhula is something to capture . For all the Beatles fans out there, there is the Beatles ashram at around 20 mins walk from the local market.The 7 pm aarti at parmarth niketan is something that would give you inner peace even if you are not a very religious person like me. You can actually feel all the negative energy lifting up and leaving your body.
Adventure, fun , spiritual aura all around - Rishikesh has it all . And just imagine sleeping under the stars and waking up when it rains . It gives you peace . So this was Rishikesh for me!
Frequent searches leading to this page:-
best rishikesh rafting packages from delhi, rishikesh trip package from delhi, rishikesh package for 2 nights from delhi, rishikesh package for 1 night 2 days from delhi, best river rafting packages in rishikesh