" Lets us take you through our experience of the Bus Stand In Haridwar"
Everytime I travel, my aim is to seek something out of it. Well travelling has taught me immensely. I finished off my volunteering work in Rishikesh and moved to Hardiwar for a day. I was in the holy land soaking in the serenity and vibrant environment of the Ganges flowing by. I received a call from my next client for whom I was supposed to volunteer, the woman behind the Greenlust Camps.
She called me to check, when I am planning to leave from Haridwar for her place. I told her that I am here for a day and will leave a day after. I finished my short one day trip in Haridwar and booked my bus ticket for Kathgodam. The bus was supposed to reach late at night. I was accompanied by my travelling partner. More power to solo travelers. We waited for the bus as my partner strike conversation with a small shop owner. The bus stops right in front of his shop. There were no street lights whatsoever. Only the blaring light from the shop was the source of illumination.
The shop was not that small, the owner had all the items for worshiping. Containers were available of different sizes with holy Ganges water inside it. If you want to drink tea, he can cook that for you. The conversation was light in the start, basically about the bus timings. Soon they started talking and I joined in. The shop owner told my partner that all the buses stop here. I am here from the past many years. Look at my shanty, it was actually a small hut not in a very strong condition. Pointing towards it he told us that this shanty has faced the brunt of many floods. But nothing happened. My partner was keen to examine the entire shanty to check the authenticity of the master. Well before he could step inside, the master dropped a few more bombs. My third wife is sleeping inside, she suffers from paralysis.
We looked at each other. We were taken aback as we just met one of the most progressive human beings from the yesteryear. My partner was now keen to know more about him and the delay from the bus service surely helped him to the core. He asked him gently, Sir this is your third marriage. What about the other two? Well the owner replied with a smile on his face. One of them died, one of them left me and I met this lady after them. She doesn't like me a lot but now she has no option whatsoever. She is tied with me as she can't move from the charpoy. Yes, I do take good care of her. What about your children? He didn't tell us how many, but he did tell that his son is angry with him. He does not want to meet him. The shop owner's son lives in Mumbai and is an actor. He has his own house. To which I asked, what are you doing here? Why didn't you go with him? The shop owner told me that I can go anytime, anywhere. Money is not a problem for me but I don't wish to leave Haridwar and yes if I make up my mind to go, I will have to buy new clothes, shoes and accessories so that my son does not feel that his dad is a loser. The way he flashed his jacket, his hand movements and gestures, I knew that the person is flamboyant. He is living his life on his terms. He loves what he is doing irrespective of what has happened to him or with him. He lit a bidi and we looked at him. His smoke was heavy as it went up. That's what the life is - you take the issues and smoke up or stay away from the shit and don't smoke. A sudden illumination almost blinded us as we saw the bus coming towards us. We bid him goodbye so did he. We got inside the bus as I noticed from the window, there was no light, the dark street but the light from the shop. Indeed what matters is you should illuminate yourself, the inner light is the key to everything.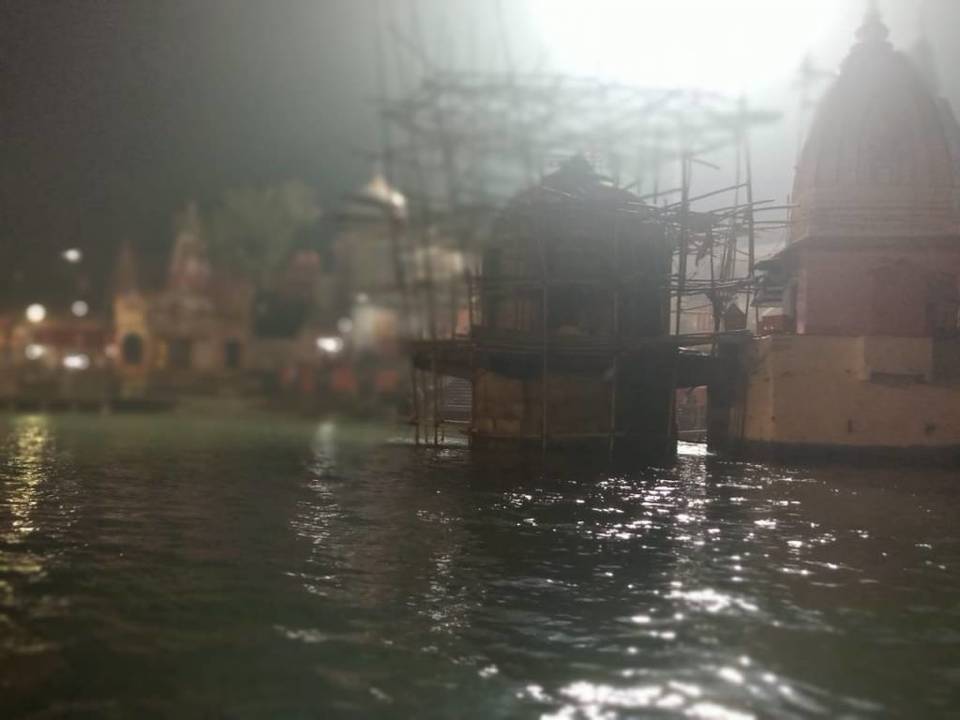 For more stories click here