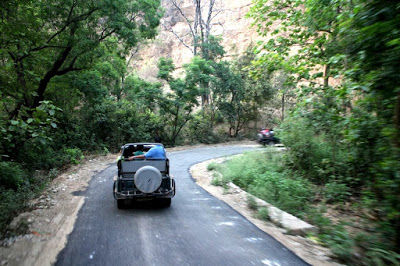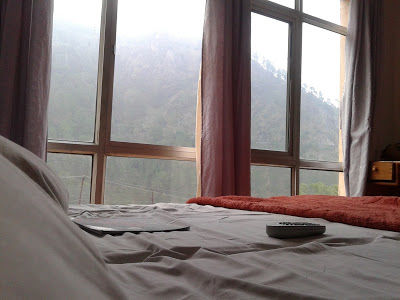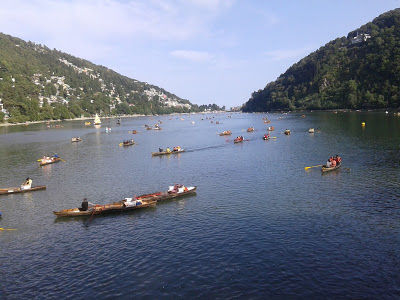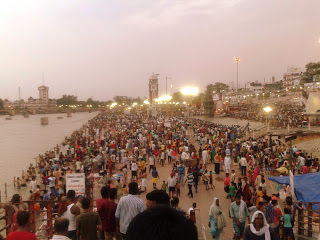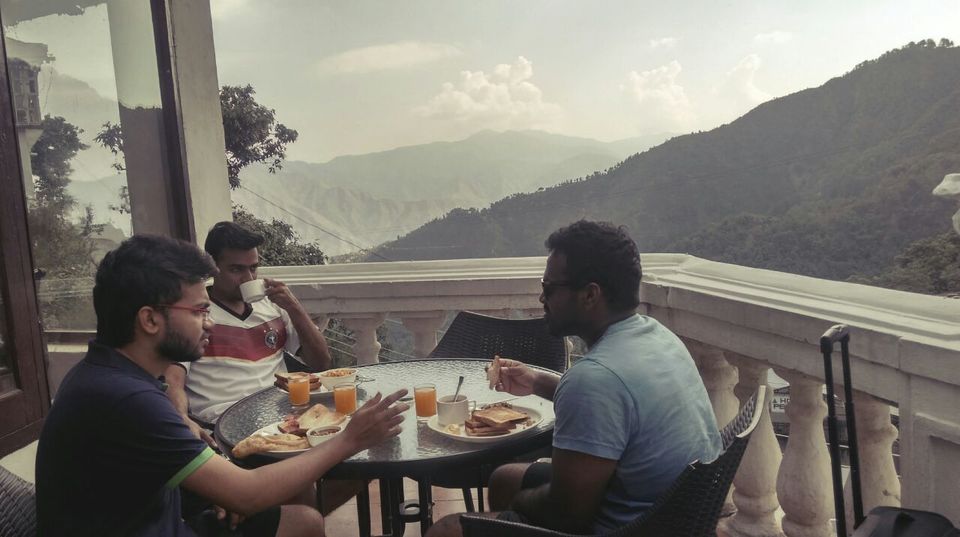 "Oh well I don't mind, if you don't mind'Cause I don't shine if you don't shineBefore you go, can you read my mind? " from The Killers on repeat!
Well, the song is reading my mind and I am trying to feed the flashback here. Still trying to get rid off my fagged body. So tardy I am feeling right now. Some easeful playlist I am listening right now with U2, Pink Floyd, Scorpions. Spark ignition is what I need to pen down the fire. Apparently I am an automobile engineer. That impeccable feeling I registered in my mind is providing me spark to display the blaze of my experience. I wouldn't have had experienced such if I would have cancelled the trip. Due to an unexpected academic blow and collision with my German language (A1) exam dates, I had earlier decided to pull off my name from this industrial visit-cum-holiday. Well, basically it was vice-versa. But then the condition drifted and I was in. Time to roll!!
Backpacked the gear and boarded from Bandra Terminus to Hazrat Nizamuddin through MHRST SMPRK. The fuss was at its best. Three buses safely overtook the roads from Nizamuddin to Corbett Adventure Resort. The aw-face of about 75 odd people by seeing the pool area besides its restaurant confirmed the beauty of that place. Well begun made us stun. Fortunately only 3 in my room including me unlike others - oh irony XD. Abhishek and Shreyas (Hunter Dead). The resort seemed less citified and nature cordial. Healthy dinner and chattering till 3 am with new friends on that beautifully planned squarish lawn whose boundaries where decorated with knee-length shrubs kept sleep undone. Then Took a 5 am ride to Jim Corbett National Park. Just wanting to make that 400 bucks worth for that jungle-ride. Rifle-green Maruti Gypsy carrying about 7-8 chums started a long drive. As we drove forward through the alley, the forest grew denser and dark, more silent but more melodic; just like the Soundlift's Rainforest. Listen it guys! Our eyes were hunting and lugging for just a glance of a wildlife animal. But even after a drive of about 30-40 minutes, we found none. Just when we started return journey to end the safari, we spotted a deer. Everyone on Jeep started babbling. Then it hopped and got away. At least a peek of deer was all the story we got to talk about our jungle safari. But the ride was especial in itself. The smell of tranquil aroma in those woods was worth tasting. Drizzles at intervals during ride was a cherry on the cake!
An over-night drive in Traveller with those blokes - Parag and troop - with Coldplay, green light and smoke was amazing! Allegedly I don't smoke. Slept late on front seat. As I opened my eyes I saw a massive green color spanned around our hotel like a wall. The hills seem covering this small town, defining a valley Khurpa-Tal (5500 ft. above sea level) bearing a beautiful lake and most tender and satisfied people I have ever seen. I stepped out of bus and saw the white-colored gate of our hotel with a green-colored background setting a perfect picturesque. We set ourselves in respective rooms. Sight from our hotel room window was simply scenic. Sounds of those anonymous creatures from far woods appeared so much surreal, subtle and wonderful unlike the noises from those long jams of metropolises. It was a perfect place to drape our body and mind. We friends decided to take a stroll across this small place, apparently in hunt of packaged food which is almost irresistible for urban guys. Just after a walk of about an half a kilometer, we saw this rathore general stores written in bumpy writing which was right hand side of the shop. In no time we rushed into it. It was small, about 3-4 people at-most can stand at a time. We, the three room-mates with Manoj (The @$!%#%$&@ guy) entered the shop while there was a lady of about 40s, very sophisticated, sounding like a traveller of course in there checking out vegetables. I asked for a packet of chips while the shop owner and his wife requested to wait until that lady is done electing the veggies. Just when I was observing the shop like an alien, there appeared a girl of about 10 y.o. carrying a string of packets of chips, waiting for his father (the store owner)to take it from her. She was looking down, face covered with a scarf rounded off around her head. She resembled the cutest and one of the most beautiful thing I have ever seen in that valley. She was wearing some dress maybe bounded in that section. Her face was so angelic. One can stay amazed for minutes by just a glance at her face. Cheeks were pink, round and fleecy, blooming like flowers and her eyes seemed pushed inside of her face due to it, describing two tiny thin lines. All of a sudden she went away and I was left here with only the memory. I was wanting to gift her something useful as a courtesy, more specifically as a souvenir but I still was an incompetent and savvy guy. Well, let God exalt and bless her life. Oh well I need to stop being emotive now! Phew! Well, yeah, I grabbed chips and got away. The prime motivator to write about her was this superb rock-n-rolla from Hinder - HomeComing Queen. On the very same day we trekked for about 2-3 km to witness the waterfall. Damn, the water temperature shook every aspect of our bodies. Chilling experience! Next day as we were beating the sleep to wake ourselves up, our eyes frozen onto something. Shreyas and I called Abhishek back from bathroom. He hopped out in no time. Of course he was dressed. There was this fleet of white colored fog of clouds joyriding merely 50-60 feet away from our hotel window. Breathtaking moment! This jiffy, for sure, ought to stay in a part of my mind where I collect the array of beautiful memories. The town seemed to be in lap of natural heaven. My heart and mind were compelled to spend a month at this place. But it didn't happen. However, we forwarded with lunch and on very same day and rode for 10 km to reach Nainital. Splendid and dazzling! Since our route to cable car delayed, we helped ourselves with paddle-boating on Naini-Lake which was in centre of the Nainital district including Dheeraj (The lots-of-nickname guy). The day ended with Cable-Car ride from which we witnessed the charm of Nainital with a pre-waiting-session including absurd selfshots XD.
The next stop was Mussoorie. Just a word to describe this place – heavenly! by which one can imagine those spectacular and panoramic scenery. The narrow streets of Mussoorie glittered with lights of roadside stalls, shops, restaurants, etc. at night and the day rose just the same it must be rising in that Promised Land. Cheap booze with steep view was enough to feel merry and tipsy. Well the crowd and ambience seemed like Mumbai at a moment. Just needed a disc around here XD. Well, DJ night was hit. Most of us boogied down on the floor. Me, little less. Next day, after having a breakfast in an open space right besides the entrance of hotel, we departed for Rishikesh. Or another word I can say is river rafting.
Now that was the X-factor of the whole trip! Few hours of road journey and we reached the spot. We got distributed into 11 per boat along with an instructor. Mr. Hemant taught us basic raft-dialect. And then everyone was on roll! The raft took off from shore and Mr. Hemant led us and directed the boat. Now this adventure just was enough to test the team-work, co-ordination and compare most powerful shoulders right there :P After a certain distance, the instructor told us to dive in river. Wait-a-minute-what expression struck all of us. Guys-I-am-serious his face was. And yes, we dived. As per his instructions, we jumped off raft while holding the hand line on boundary of the tube. Mesmerizing! The Himalayan ice-chilled water was gushing and the raft was in flow with current in Holy Ganges. He told to keep our weight dependent on life-floats and not on hand lines. Our whole body was in frigid river apart from our head. For a moment, I just loosened my grip on hand line and let my body just hold on the float. I looked straight up in the sky and I figured myself living a life where my only friends were sun and water. Apparently, this was an instinctive pleasure. The next task was a cliff jump from 20 feet. Now that raised the body hairs. This task was severe but ambitious. Best part was there was no time to think. The volunteer checked the life-float and pushed us in no time. Obviously,in very ungentle style. Only a person at a time. After the first dive, the game seemed all about hat-tricks. Not all from 20 feet though. Fear is so good! After the diving gig, we passed through wavy whirlpools in it and won a fierce race with our friends on other raft. This was quite a hands-on experience! In between we saw this massive Trimbakeshwar temple a.k.a Tera Manzil Shiva Temple, which stood there with so much grace. Then, We got dropped on shores of Rishikesh and right in opposite of it was series of temples. There I gazed a name written in bold 'Parmarth'. Basically an ashram (open to all visitors regardless of race, caste, religion,etc), where Celebrities across the country performed the renowned Ganga Aarti on banks of Ganges. This, possibly, was an extraordinary experience. In no time, we cleaned ourselves and rode for Haridwar.
After getting off from bus; bare foot, raised denim and sleeves rolled, I, with my friends hiked along the shores of ganges to reach for the Ganga Aarti. One can whiff weed on those steps along the banks. Gradually we reached the bridge which guided us to the destination for Aarti . I paused on that bridge for a minute and seizured the blissful view of gathering with the flash of my cell. I can see the crowd aligned there for that holy ritual from different parts of country, even world. The atmosphere there produced a sublime and spiritual vibe! We attended the Ganga Aarti and took off to fetch our bus while wandering in the small market situated on our way where Shreyas and Anjali looked at it like a shopper's stop XD We left the place with an urge and hope for best life! Cheers!
And yes. The thing I learned from this journey was that being frugal is never and should not be an excuse to not to travel.
Auf Wiedersehen!
This travelogue was first published by Ecstasy.
Frequent Searches Leading To This Page:-
Cheapest Holiday Package For Nainital, Best Nainital Cheap Tour Packages, Best Nainital India Points Of Interest, Nainital Sightseeing Tour Packages, Nainital Local Sightseeing Package, Nainital Holiday Packages Families, Family Holiday Packages In Nainital, Family Trip In Nainital