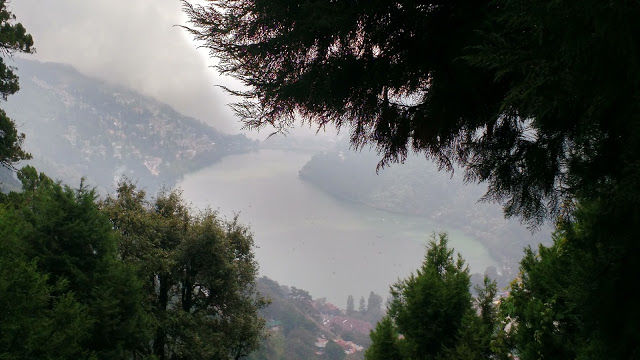 Being one of the closest and easily accessible hill stations from Delhi, it was Nainital calling during the 3 days holidays in September. This was my second visit to Nainital since childhood after two decades! I was excited to refresh my memories and unwind in nature's bliss.
We reached Haldwani at 6:30 am after an overnight journey (Volvo left at 10:30pm from ISBT Anand Vihar, Delhi) and hopped onto a local bus which reached Nainital at 8 am. The sparkling water of the lake, pleasant breeze and a peaceful atmosphere felt so welcoming. Instead of hiring a cab, we agreed to walk to our hotel. We started the walk from Thandi Sadak with lake on right side and temples on left. It was tiring with heavy bag on each back, yet a mesmerizing view. A walk of three kilometers felt like thirty! Credit goes to our city life style. Only after we checked into our hotel (Treebo Cloud 7) we breathed relief. We were allowed an early check-in. Thanks to the no-rush-off-season.
We left for local sightseeing around 11 am. Unlike Jaipur, taxi drivers did not throng us. A friendly driver offered to tour us around in 500 INR. Ferrying to five sites in that amount was a fair deal and we hopped in.
What to see in Nainital-
1. Eco Cave Park
I went inside perceiving this place to be a protected park or nature garden for visitors to relax. But this place turned out to be a beautiful spot for adventure.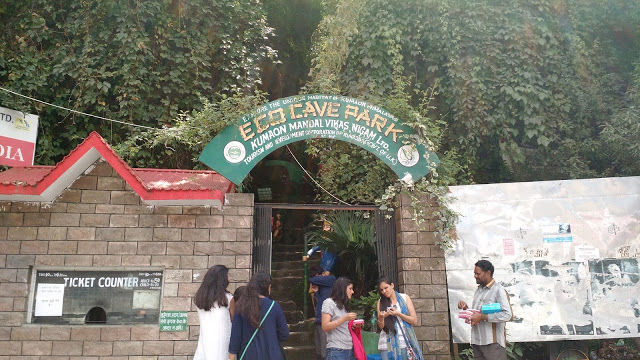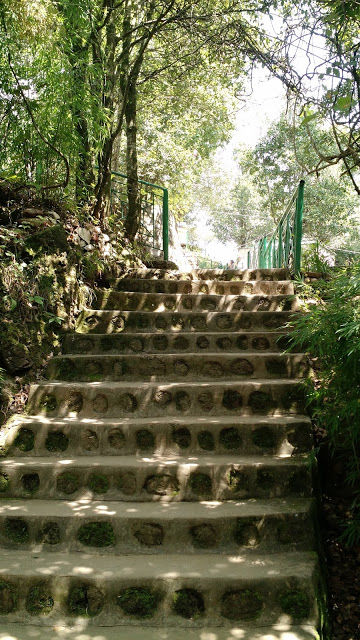 The rocky slippery interiors are difficult to trek on. A dim bulb lights up only the entrance till you are in dark feeling the rocky walls. Trekking inside the cave can be uneasy if you have breathing problems or are scared of dark. Sunlight gushing through the exit might give you little relief. The feeling to walk through the dingy caves where these big carnivores crawled one gave me goosebumps.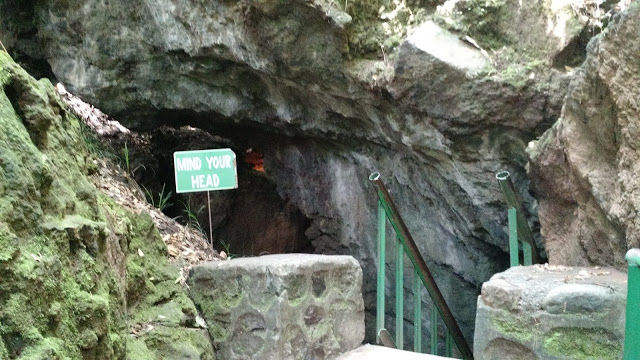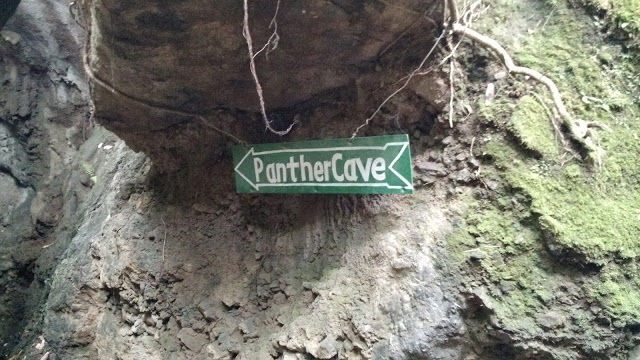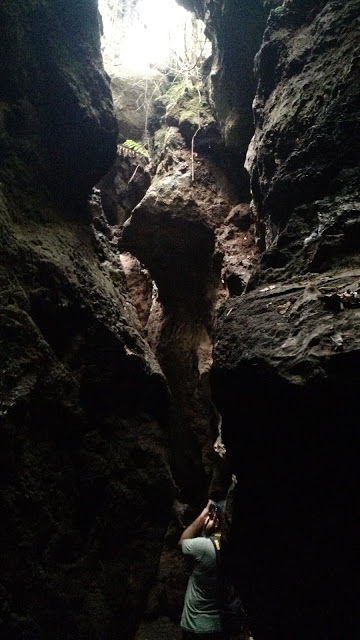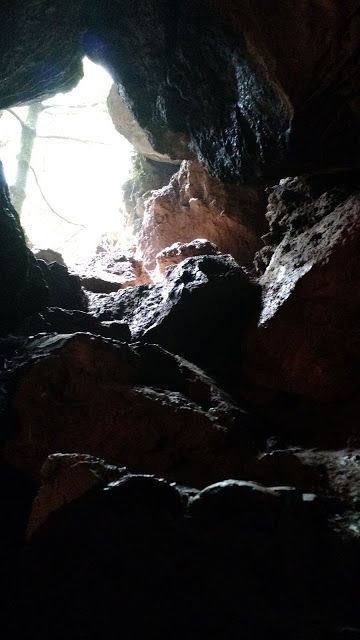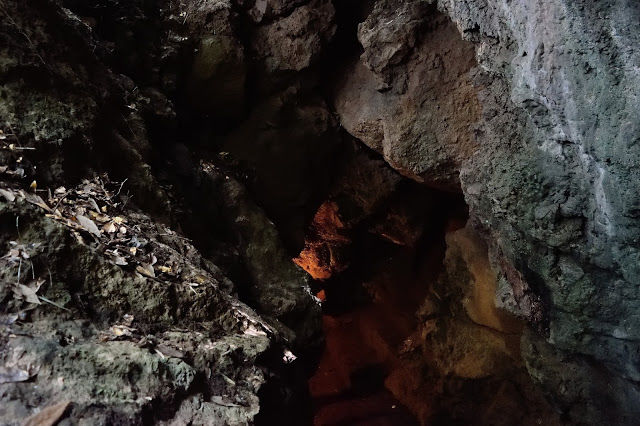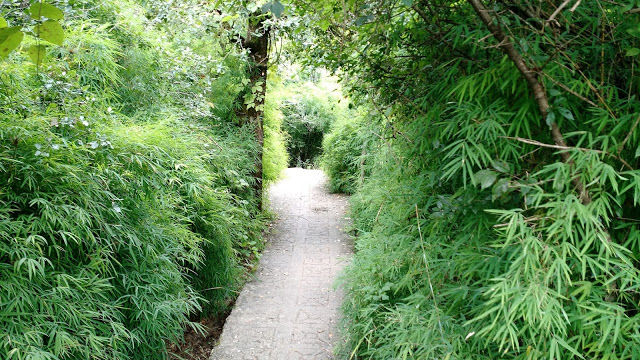 Advisable- Wear sports shoes. Heels do not work here. Those suffering with ortho or breathing difficulties should avoid.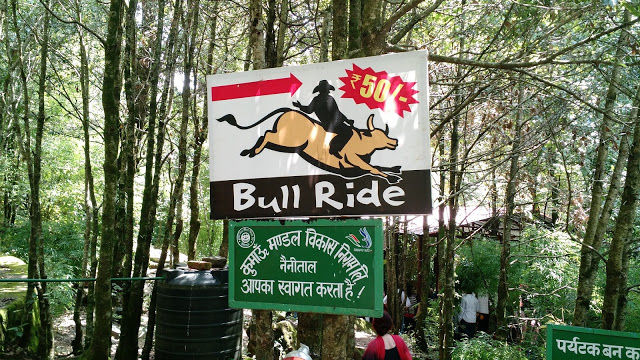 Apart from these caves, there is a little eating joint, a shed on raised platform, nature trails and an entertainment point for Bulls Ride. The noisy generator and thick smoke was disturbing, but that's how tourism sustains I guess.
Entry to Eco Cave Park- Rs 10 each

2. Lovers Point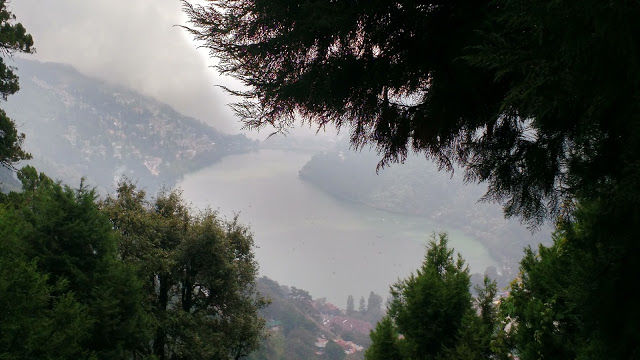 Well, one can easily guess why is the placed named so. Romantic view of lake, forest and hills, where lovers can spend some quiet moments. Not very far from here is the point from where the lake appears in the shape of mango. To me it appeared in the shape of a kidney bean. Hehe.
Entry fees- None
3. Suicide Point
You'd be swarmed by horse owners, renting horses for treks. Practically every hill station has a suicide point which are well of course guarded now and converted into tourist spots. Nainital's suicide point has a breath-taking view of the hills and Sun.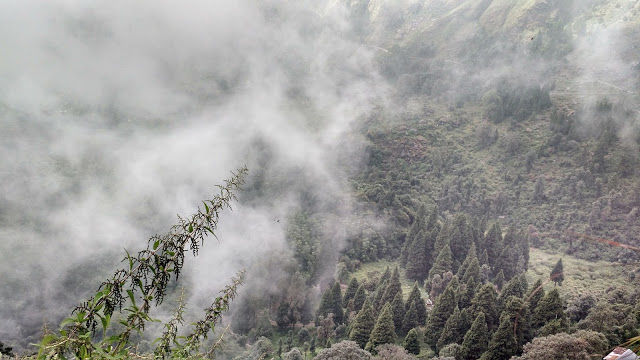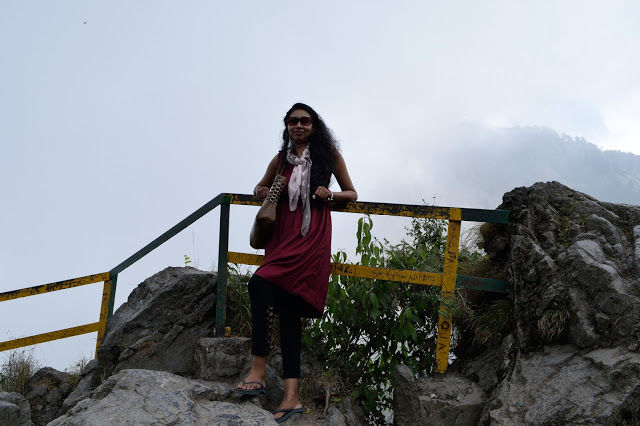 I wonder what enticed people to commit suicide? The uneven roads and rocky terrain do not feel much comfortable to walk on, but the last point is worth all the efforts.
Entry fees- None
4. Snow View
Telescopic cameras are planted at this place for visitors to see Himalayas and China Peak. They sell to you view of hills which tower the China border and various corners of Himalayas.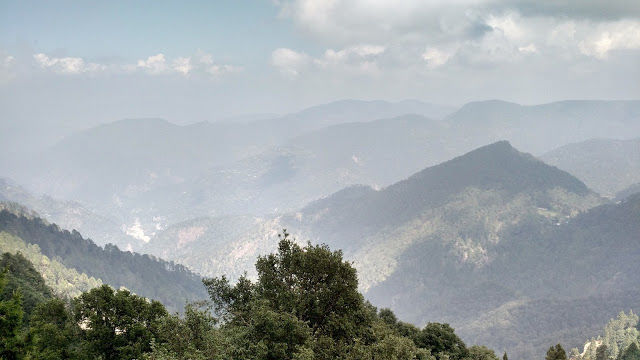 Seriously, I never feel like paying them just for the view of mountains, which may not be even visible in clouds. Personally, I would like to visit the place instead. The guides promote the view of "Palankhet", the place which gained popularity in Bollywood hit "Raja Hindustani".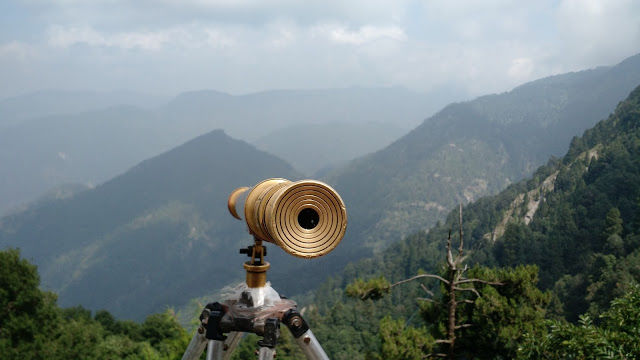 Part cloudy that day, Sun literally paid hide and seek with us. Nevertheless, the surrounding tall mountains were surreal, refreshing and beyond words.
Entry Fees- None, Only charge for telescopic camera
5. Bara Pathar
This lake is known to change seven colors. Only god knows how! We could not spot anything as clouds blanketed the whole area. Yet we got good photo opportunity.
6. Khurpa Taal view
This lake is known to change seven colors. Only god knows how! We could not spot anything as clouds blanketed the whole area. Yet we got good photo opportunity.
7. Sukha Taal
This is the dry lake where we did not stop. There was nothing in the dry lake bed to look at.
8. Mall Road
Post a late lunch and quick nap at hotel, we headed back to the market place where we visited Mehrotras house of wax, the oldest candle house in Nainital. The shop has beautiful , innovative with a huge variety of candles which make lovely giftables or showpieces.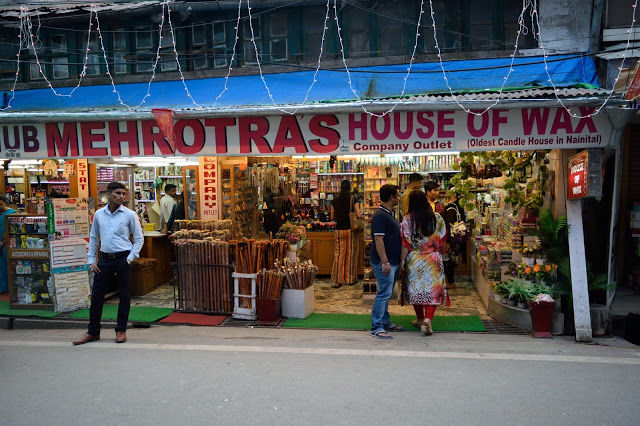 At Shiva Restaurant we gorged on crunchy tikka with choley and cutneys. This was the best tikki snack plate I had in years!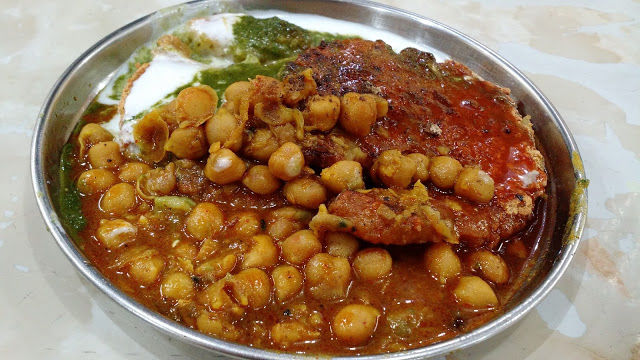 Strolling from the market place, we moved further to witness the Nanda Devi festival. The rush, the well-lit colorful stalls, the cultural dancers on the streets, everything gave us an adrenaline rush. The dancers decked up in cultural costumes belong to the Choliya sect. They celebrate by dancing to the tunes of their cultural instruments and take rounds of the town.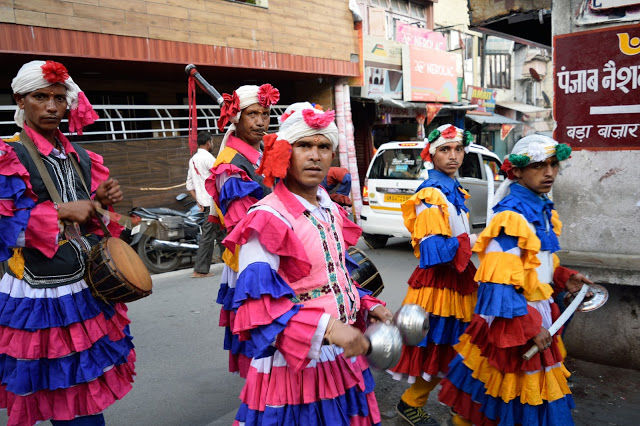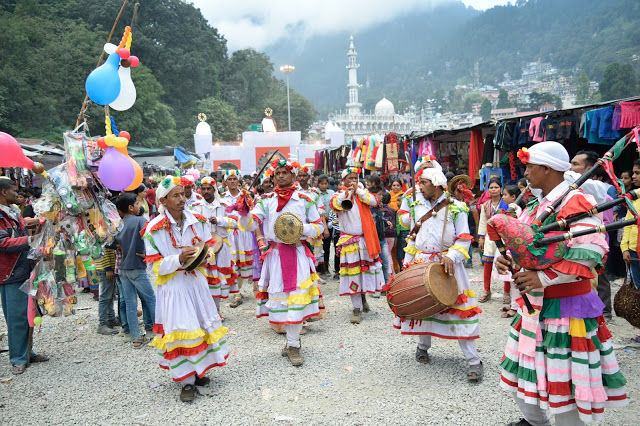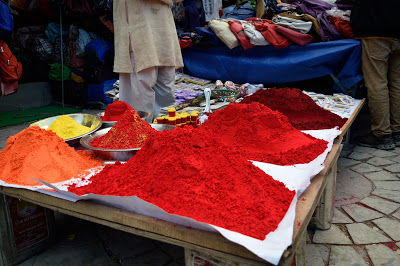 The Nanda Devi fair held each year, sees thousands of vendors setting up their stalls for a week, selling everything from toys & utensils to home furnishing & imitation jewellery. The entire place is decorated with lights amid tight security deployed during the crazy fair rush.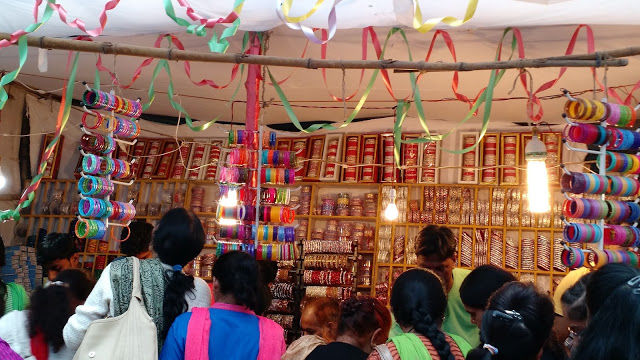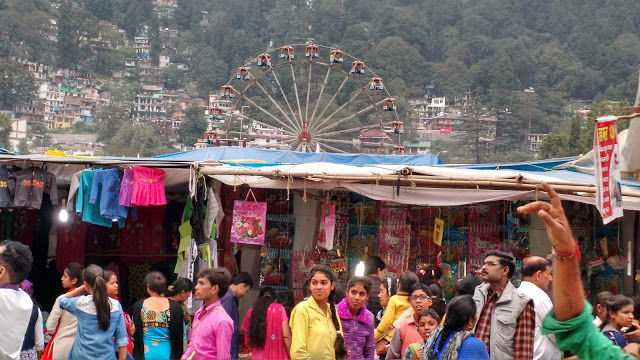 9. Naina Devi Temple
Visiting the Naina Devi or Nanda Devi temple is a must visit in Nainital, especially during the Nanda Devi festival time. I was at loss of words on entering the temple premises. The aura makes you feel so positive and energetic!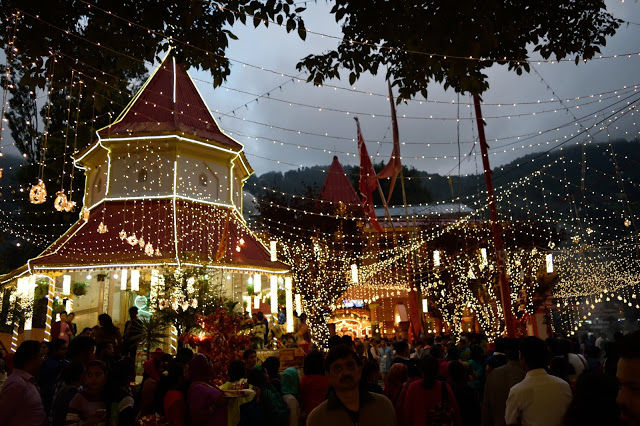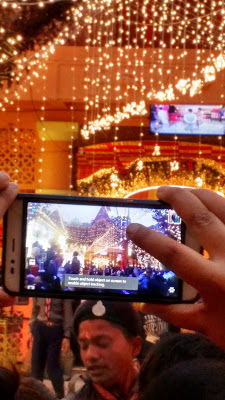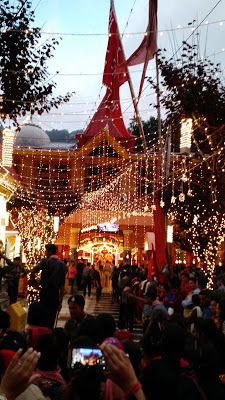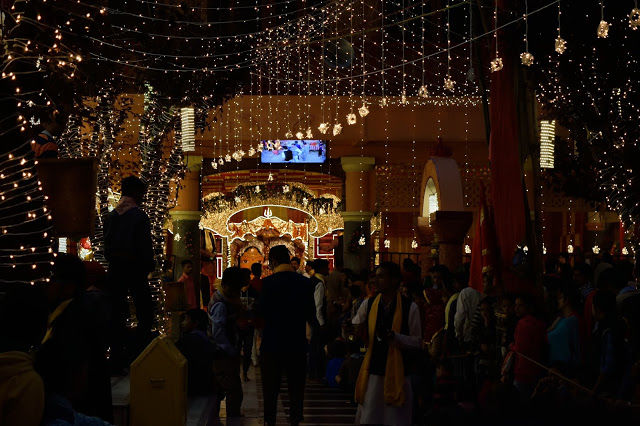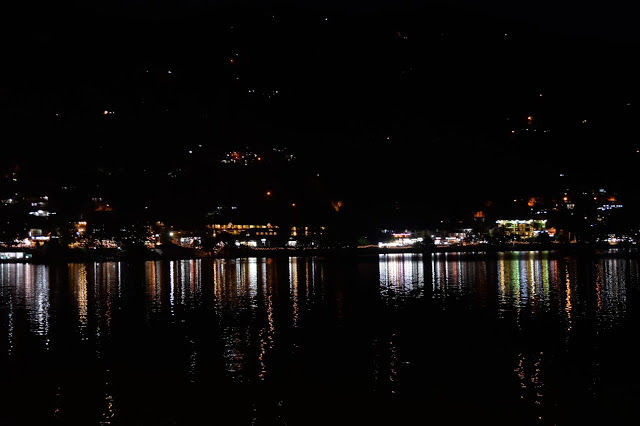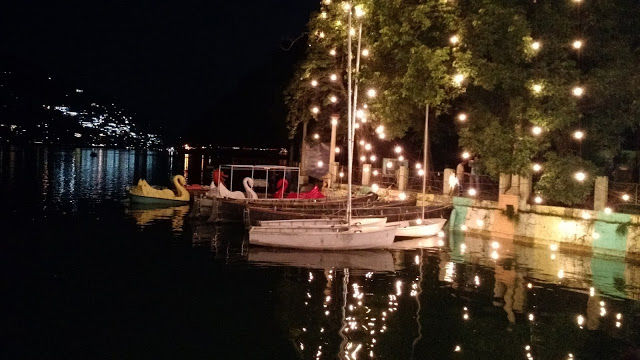 As the sun sets behind the hills, the bright colorful lights enliven the temple grounds against the glittering waters of the lake in the backdrop. And needless to mention the evening aarti is not be missed. As the temple bells echo in the air with an unmatched energy, the head pujari takes a round of the whole temple with the divine aarti.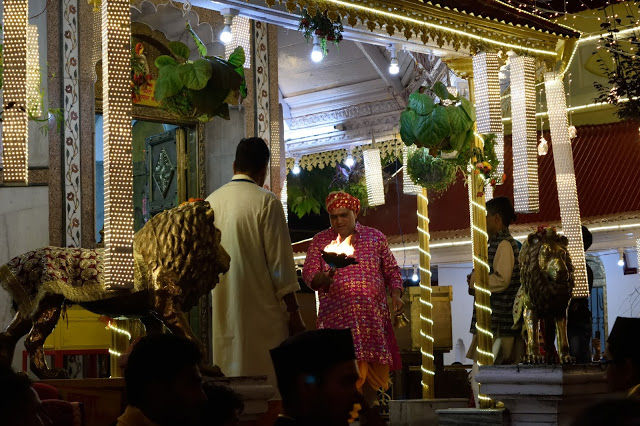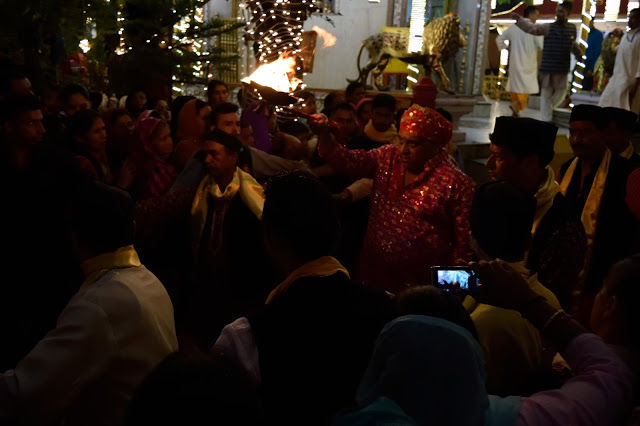 Prasad was distributed to all devotees post the aarti and we left as clean pious souls. Ah, too philosophical was it?
There is a mosque few meters away from the temple, and the religions have co-existed peacefully all these years. We headed opposite to the mosque to meet Swalay, who hails from Nainital and guided me for this trip. So glad to have met him. We chatted for more than an hour, discussing Indian tourism, politics, history- geography of Nainital and what not.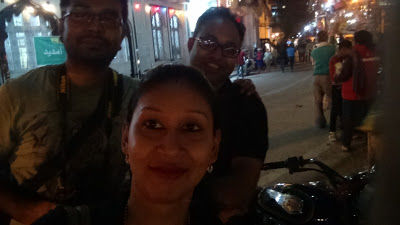 After dinner and a box of sweets from Mamu's Sweet Shop, we called it a day, preparing ourselves for the next day adventure in Kilbury and Pangot.
Advisable- Baal mithai (a specialty sweet from hills), coconut burfi and chocolate burfi are the ones to die for!
How to reach Nainital- Nainital is at distance of 297 km from Delhi. The only railway line closest to Nainital is the terminating station at Kathgodam which is 24 km before the hill station. Hire a taxi or local bus for further journey to Nainital.
Well connected by roads, Volvo buses terminate at Haldwani which is 30 km from Nainital. You can book Volvo from https://utconline.uk.gov.in/. For onward journey you can hop onto a local bus to reach Nainital.
Frequent Searches Leading To This Page:-
Nainital Holiday Packages, Nainital Tour Plan, Package For Nainital, Nainital Package For Couple, Places To Visit In Nainital, Nainital Trip Cost, Nainital Tour Package Price, Cheapest Holiday Package For Nainital