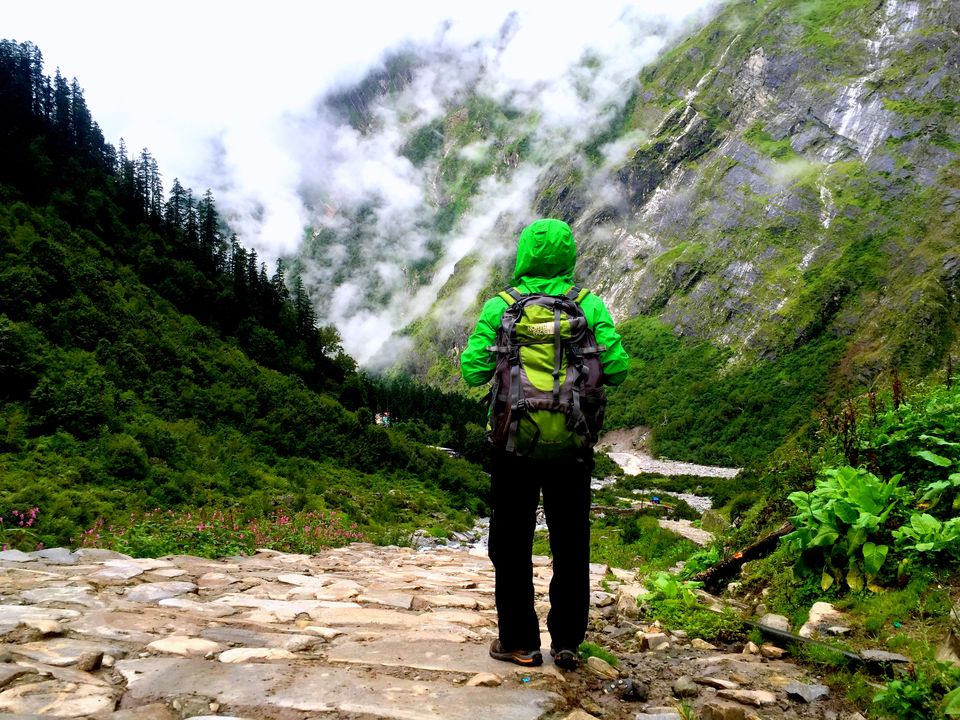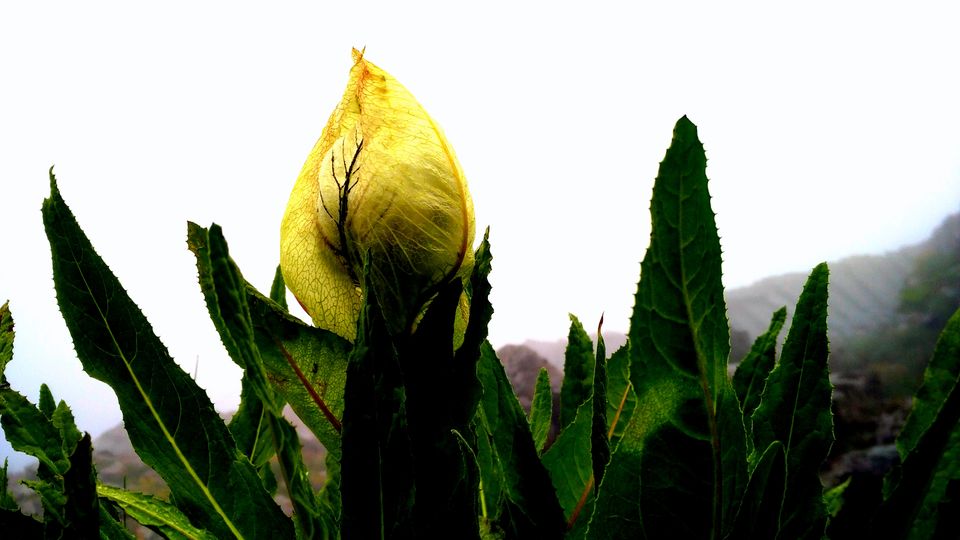 A random chat with my friends in whatsapp implants a seed of trekking in Bhuyandar valley. While searching the route we came to know that, in the route we can cover Valley of flowers, Hemkund Sahib, Badrinath and Mana village. So I book my tickets up to Dehradun from Mumbai.
Day 1: I Pick up my bike select the route Dehradun-Rishikesh-Devprayag-Srinagar-Karanprayag-Rudraprayag-Joshimath- Gobind Ghat and mark the points in the map where we will stop for fuel and snacks because total distance to cover is 324 km in mountain, which would expected to cover in 12 hrs. We all leave from Dehradun at 6:00 AM on the way we cover Panch Prayags, which have significant importance in the history of Hindu religious ethos. On the way we encounter rain, landslide, small rivers on the road due to monsoon; which make our route very challenging and risky. Around 7:00PM we reach Gobind Ghat. Hotel rooms are cheaply available with a range of 600-700 INR with geyser.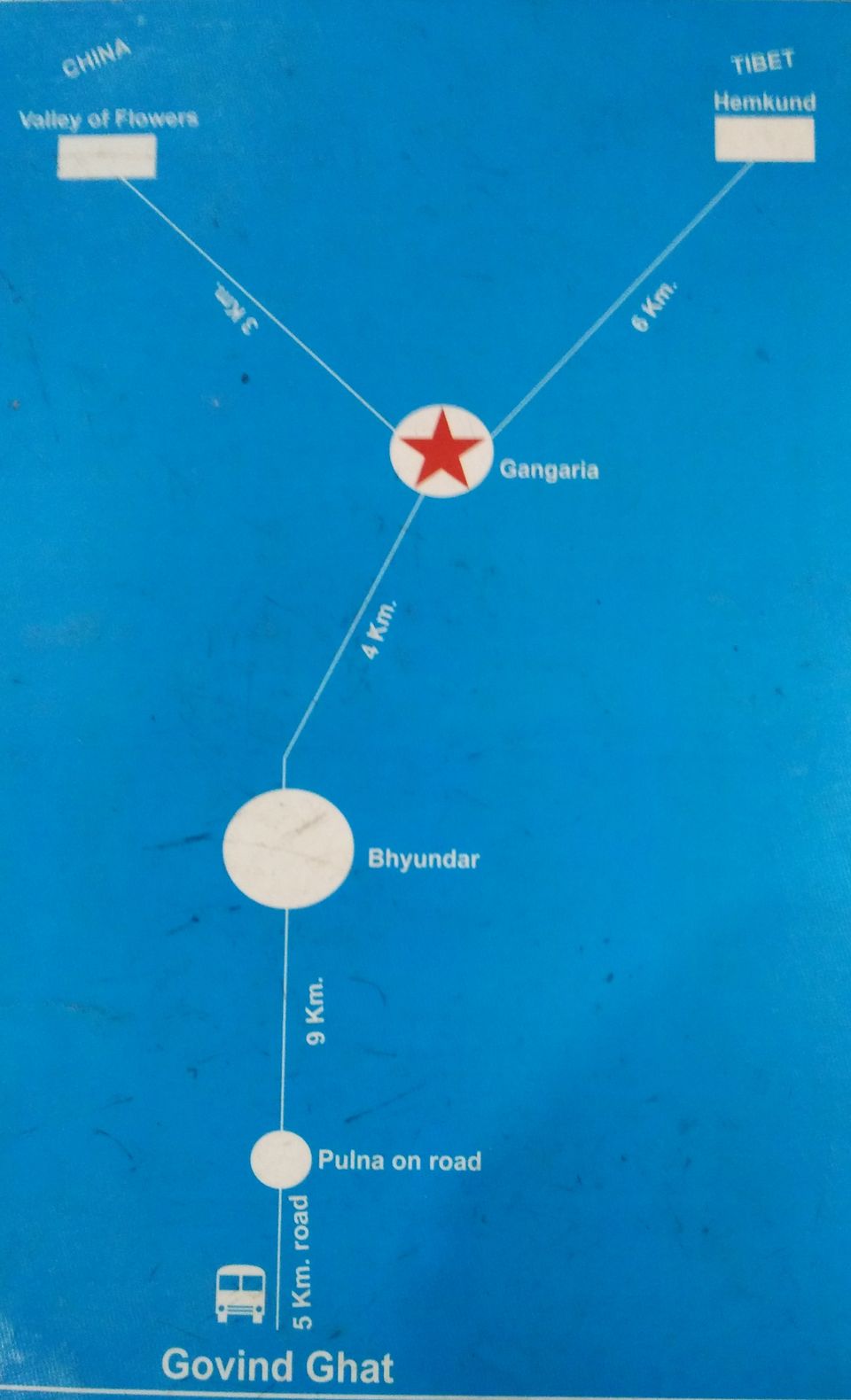 Day 2: Early in the mourning around 7:00 AM we leave our hotel with our bikes form Ghaghariya, motorable road is upto Pulna only. Which is 5 KM from Gobind Ghat paid parking are available in Pulna which will cost you around 100- 150 inr. You can also get shared taxi from Gobind Ghat to Pulna at coat of 35 INR per seat. From Pulna to Ghaghariya is about 6KM, first 5 KM is normal terrain and last 4 KM is steep ascend, whole trek will take you around 5-6 hrs depending upon your speed. In Ghaghariya there is lot of guest house available cost ranging from 400- 800 INR depend upon season and availability of rooms, Geyser is not there in Ghaghariya hot water bucket will cost you 50 inr per bucket . Porter and Mule facility is also available from Gobind Ghat to Ghaghariya. If anyone want to more luxurious trip can book Helicopter from Gobind Ghat to Ghaghariya http://www.deccanair.com/Hemkund.php one way is cost is 3200 INR. On the way you will get some restaurants for rest and refreshments.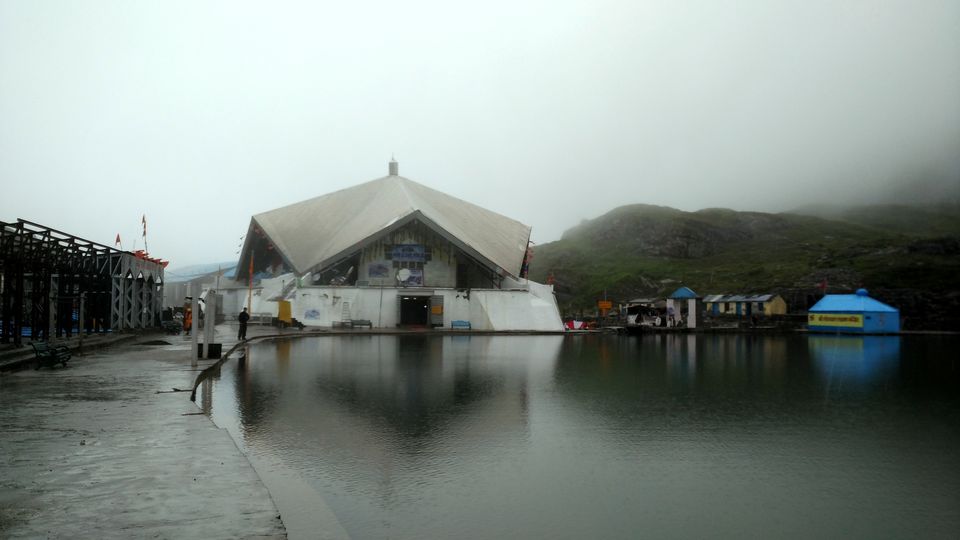 Day 3:Trekking from Ghaghariya to Hemkundh Sahib cumulative distance is 6Km but it will take 3-4 hrs due to steep ascend, on the way you will find Bharam Kamal about 14,000 feet elevation. Hemkund Sahib is at 15,200 feet, so keep hydrated on the way. Sri Hemkund sahib also called as Lokpal by local people, surrounded by seven mountains and a lake in the middle, adjacent to it is a Lakshman mandir which has historical importance. Whole place combined together give you give you harmony and peace in mind. Hemkund Sahib closes at 2:00 PM so be sure that you will reach before time. In Gurudwara you will get langar to eat, for descend back to Ghaghariya it will take 2 hours max.
Day 4: Trek from Ghaghariya to Valley of Flowers will take only 2-3 hrs cumulative distance is 4KM. On the way I have seen the change in flora from yellow-white-pink to dark green color. Take lunch and snacks with you because in the valley of flowers you will not get any shops.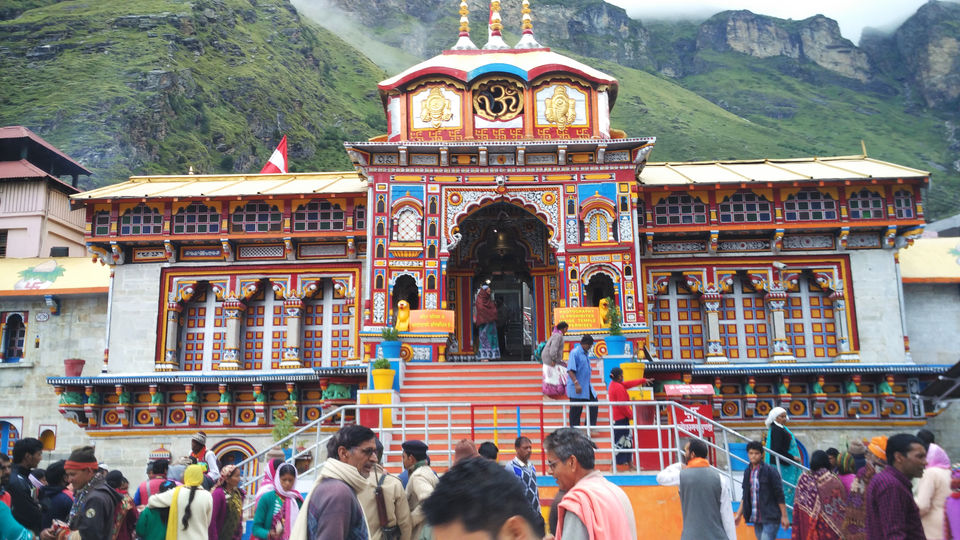 Day 5: Ghaghariya- Pulna- Gobind Ghat to Badrinath we leave early in the morning from Ghaghariya it take 3 hours to decent and from Pulna we pick our bikes and reach Badrinath by afternoon, distance between Badrinath to Gobind Ghat is 25 KM. We stayed near to Badrinath Mandir, rooms are cheaply available and don't forget to take bath in Tapth Kundh. From Gobind Ghat you can take sharing cabs also which will take 60 INR per seat.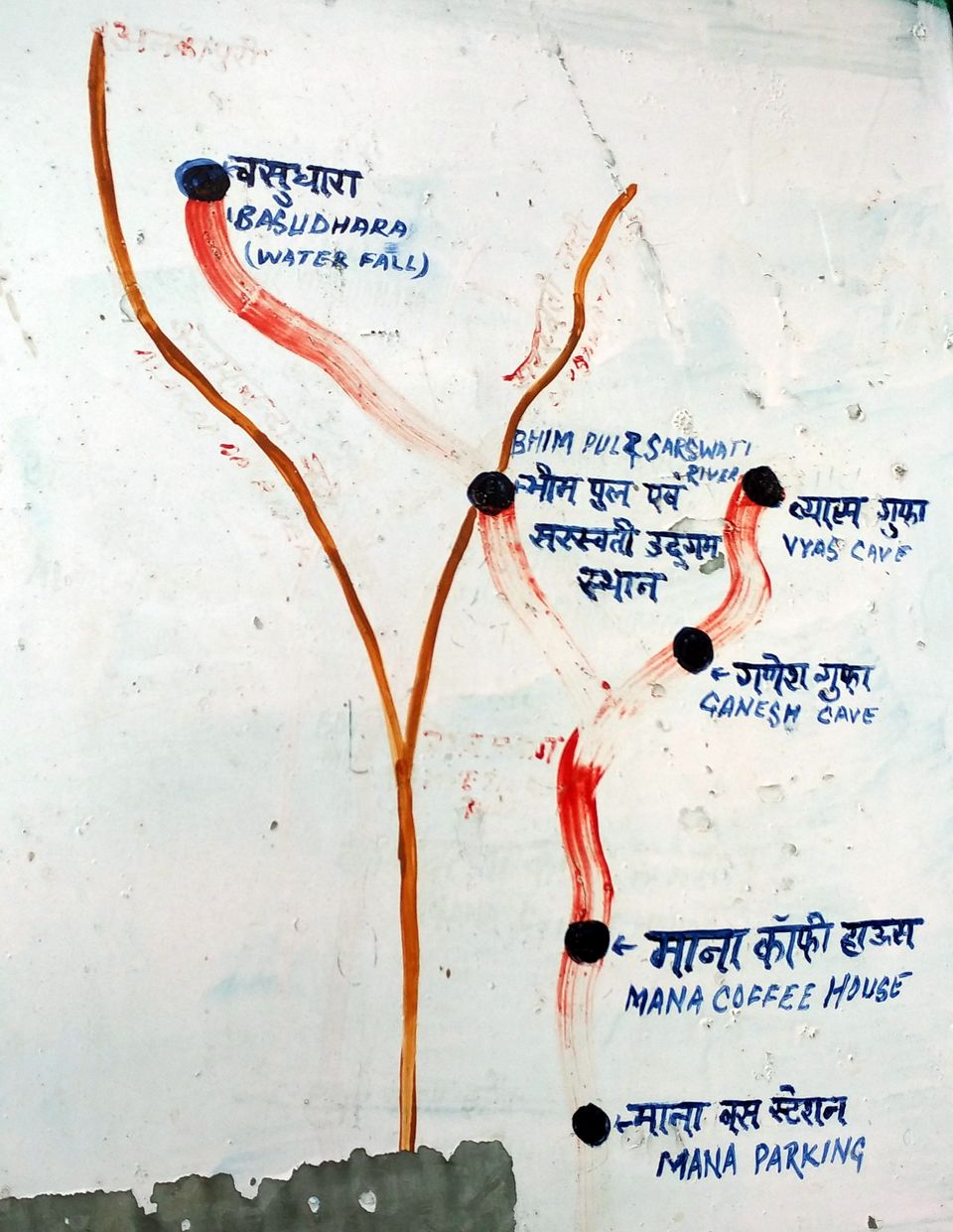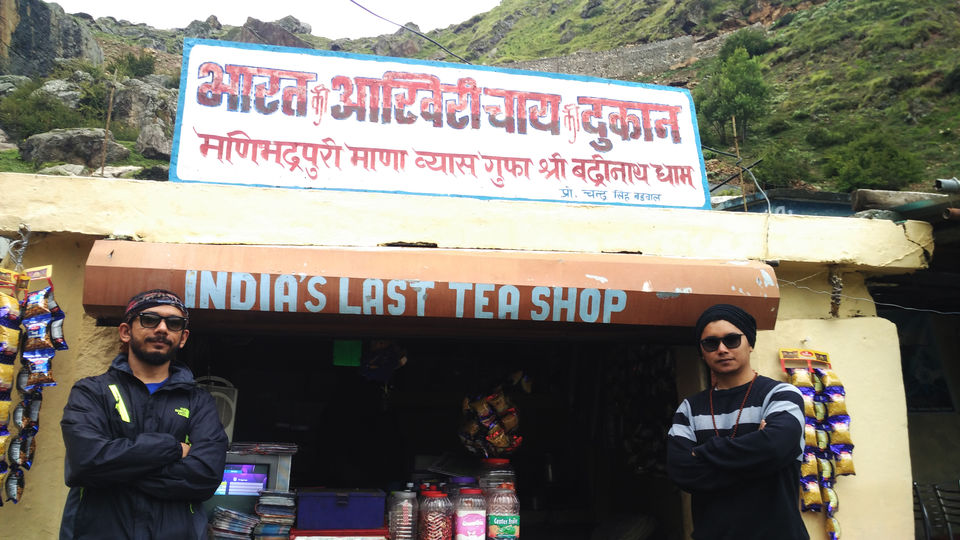 Day 6: Badrinath- Mana- Dehradun, We hire private cab from Badrinath- Mana- Badrinath @200 INR because road is in bad condition due to Mansoon, Mana is the Last Indian village b/w India china border in Chamoli district. There is lot of places to see like Basundra waterfall, Vyas cave, Ganesh cave etc. but don't forget to have tea in the last tea shop between India and China Border.
Highlight of the Trip
1) Road trip of Panch Prayag named as Vishnuprayag, Nandaprayag, Karnaprayag, Rudraprayag and Devprayag
2) Holy bath at lake in Hemkundh Sahib at 15,210 feet
3) Valley of Flowers
4) Holy bath at Tapth kundh at Hemkundh Sahib and Aarti at Badrinath
5) Tea at last shop of India China border at Mana
Frequent searches leading to this page:-
kid friendly resorts near mumbai, child friendly resorts near me