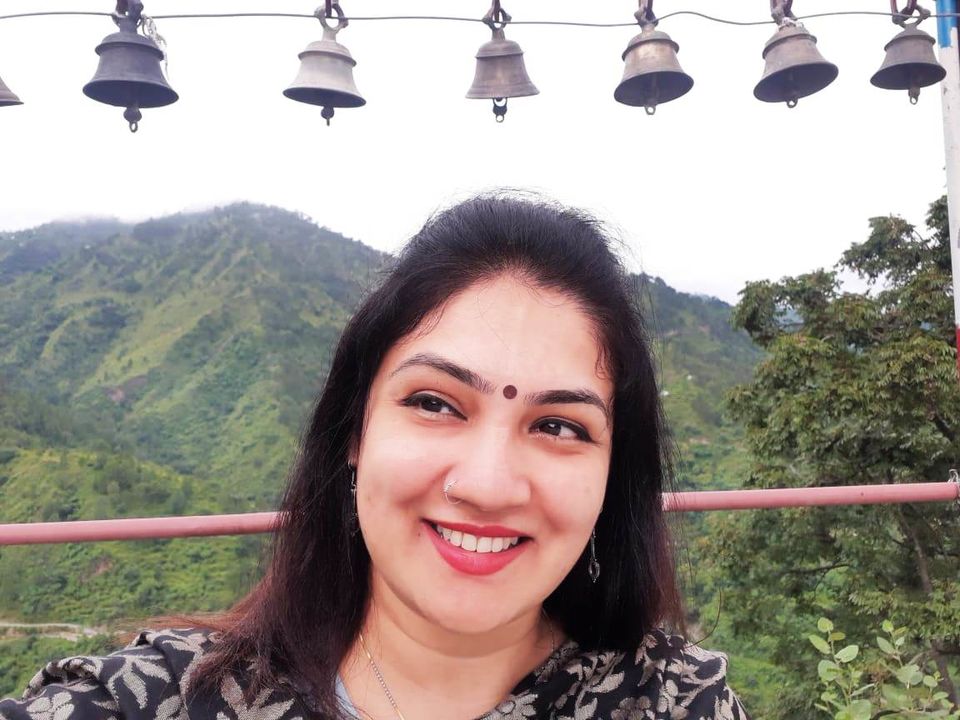 In 2019, Badrinath Temple saw a footfall of around 9 lakh pilgrims in six months (remaining six months, the temple remains closed due to snowfall).

In 2020, in wake of Covid-19 lockdown, temple was closed. When limited entries were allowed, I was among the few fortunate pilgrims who got darshan of the deity.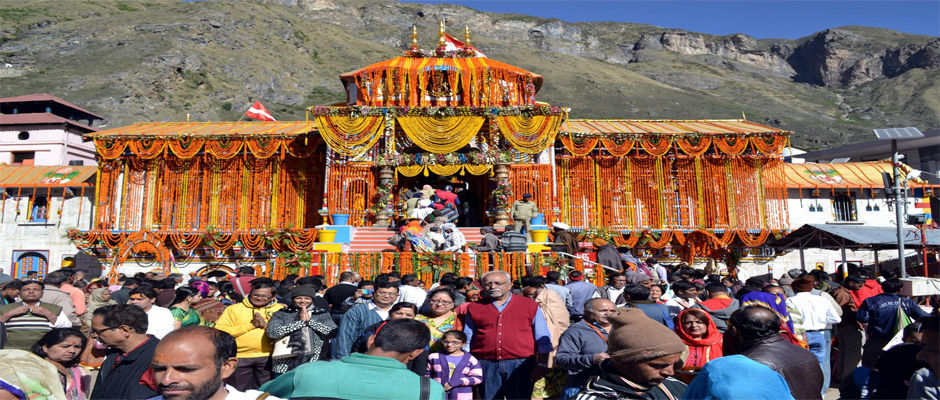 As I chose to travel during Covid-19 lockdown, I was unsure of Badrinath darshan. I reached Joshimath (in Chamoli district of Uttarakhand) on 14th August 2020. In Joshimath, I stayed at a beautiful and well-kept homestay of Mr. Ajay Bhatt, The Himalayan Abode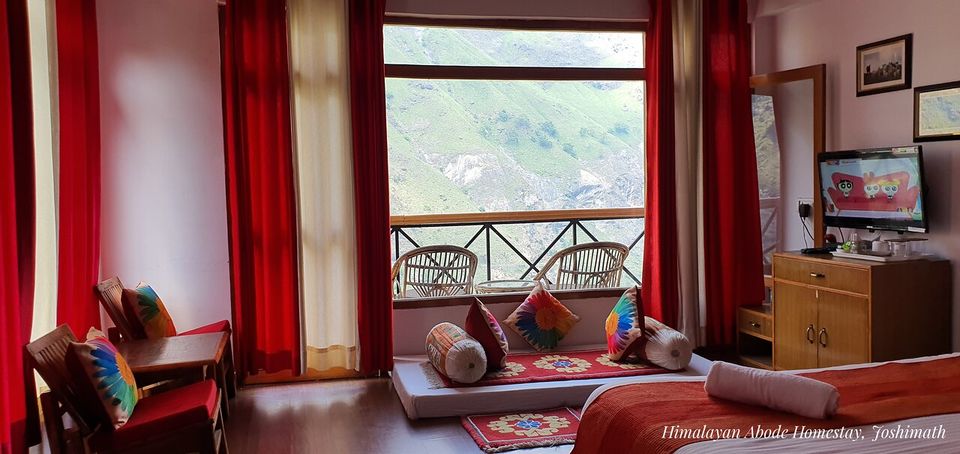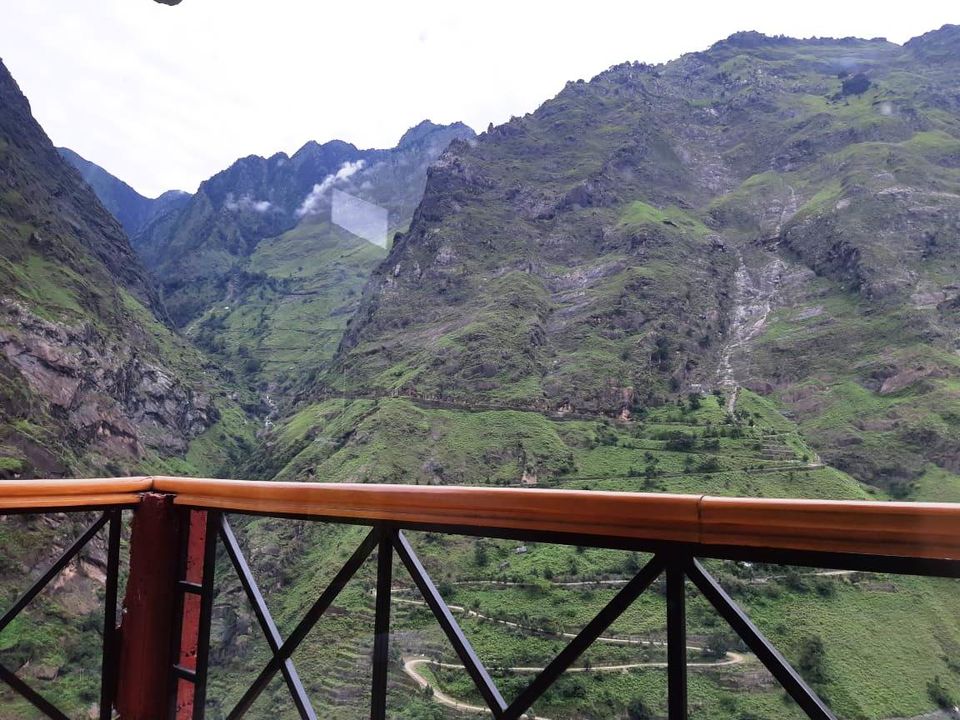 On the morning of 15th August 2020 (Indian Independence Day), I started for Badrinath Temple. The temple is around 50 km (1-half hour) from Joshimath. Road is motorable till the temple; unlike Kedarnath temple, where one has to trek or hire carriers or helicopter to reach temple premises.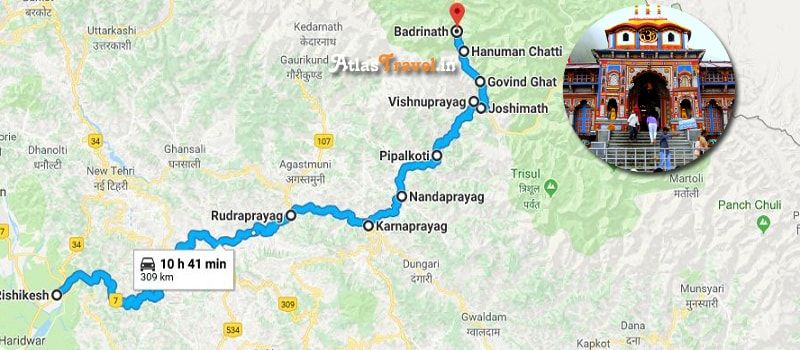 I got online passes to visit Badrinath temple. The road to Badrinath is full of scenic beauty. The topography of Chamoli district is distinct from other regions of Uttarakhand. Elevation of Badrinath temple is at 3300 meters above mean sea level (Delhi is 225 meter above MSL).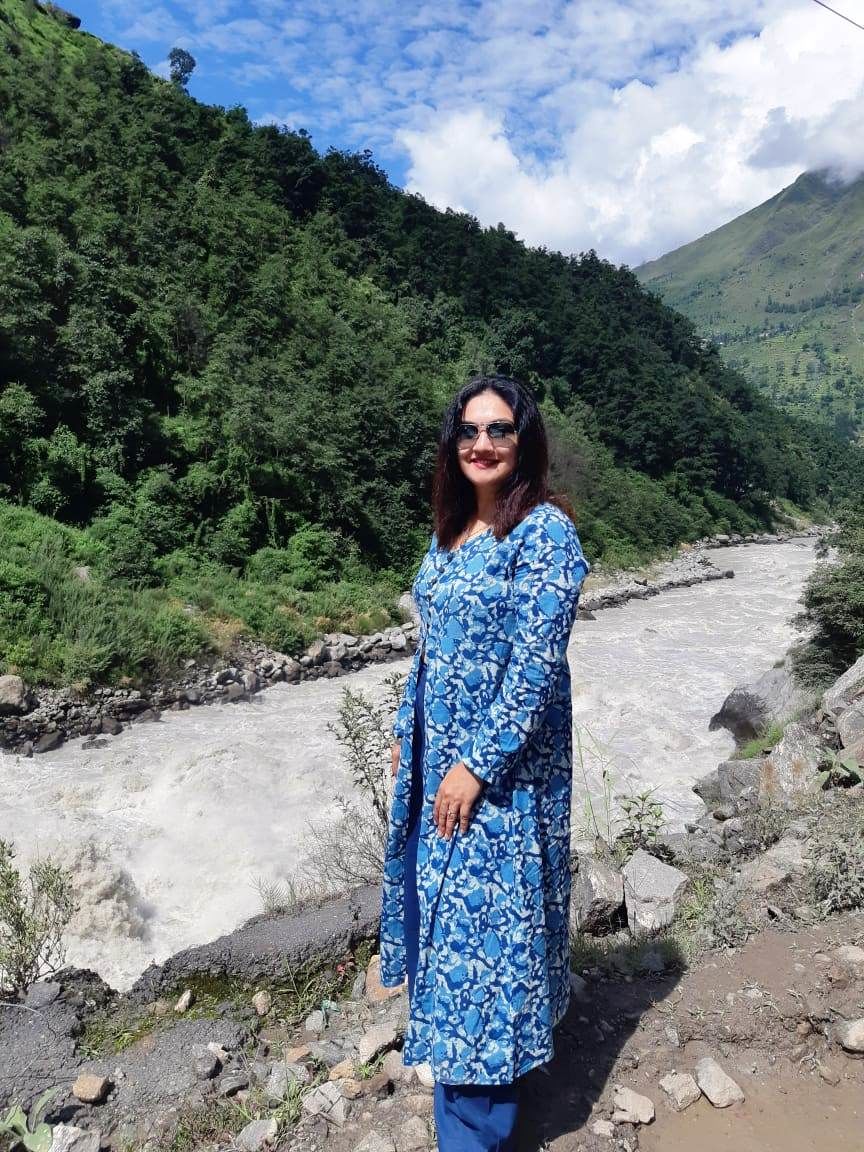 Majestic mountains with minimal vegetation sitting quietly as if meditating for eons. Land is crisscrossed by river Alaknanda flowing at a breakneck speed. On way, there are a few tea/snack kiosks. Hemkund Sahib and Valley of Flowers are on the same road, but were closed in the wake of Covid-19. Auli, the international skiing destination, was closed too.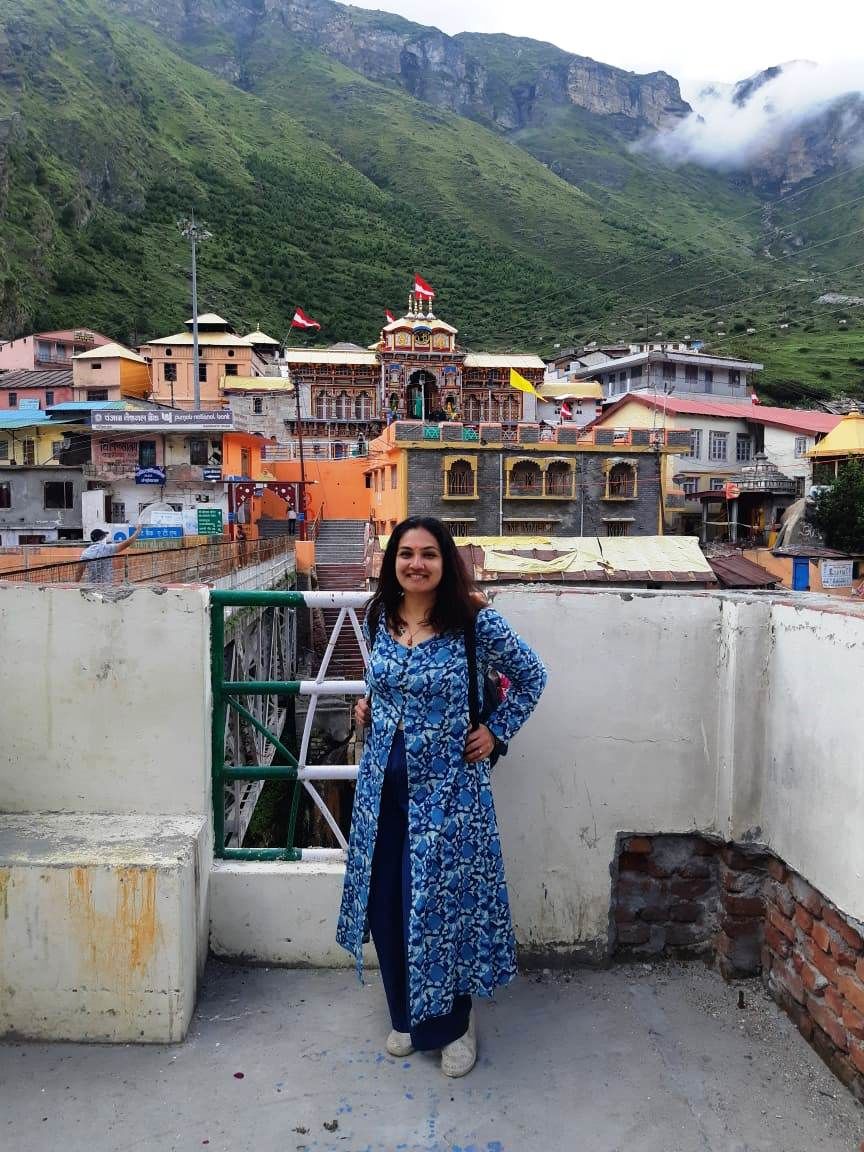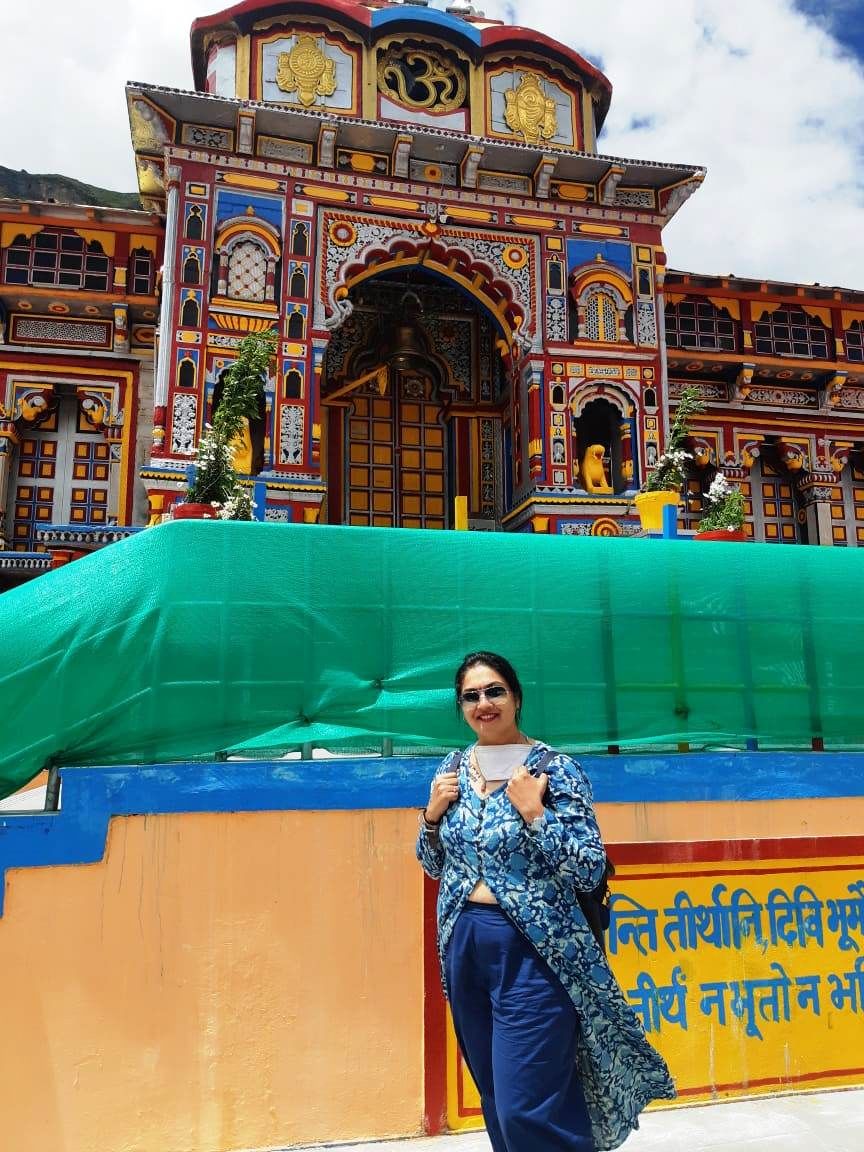 The moment I saw Badrinath temple, I was in a trance! The holy place has an unexplainable divinity. Legend from times immemorial are associated with the place vividly elaborated in the Bhagavata Purana. The 8th century genius Adi Sankaracharya re-establish the temple during his times; connecting four major pilgrimage centers as "Char dham", as shown in map below: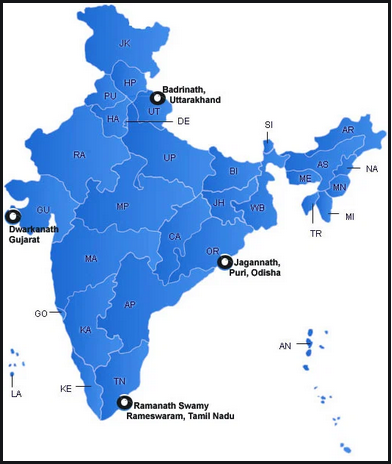 The local Char dham includes the following places of Uttarakhand: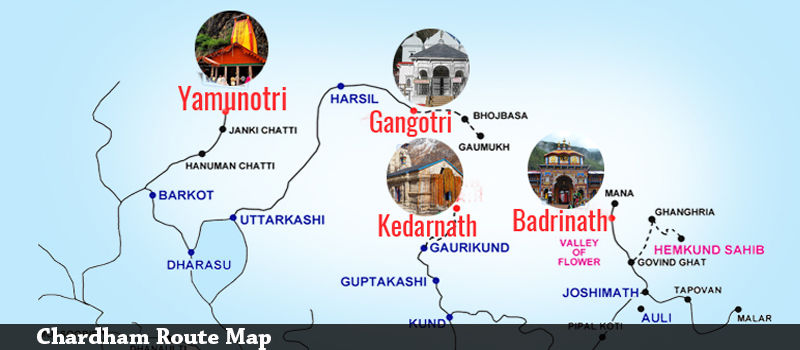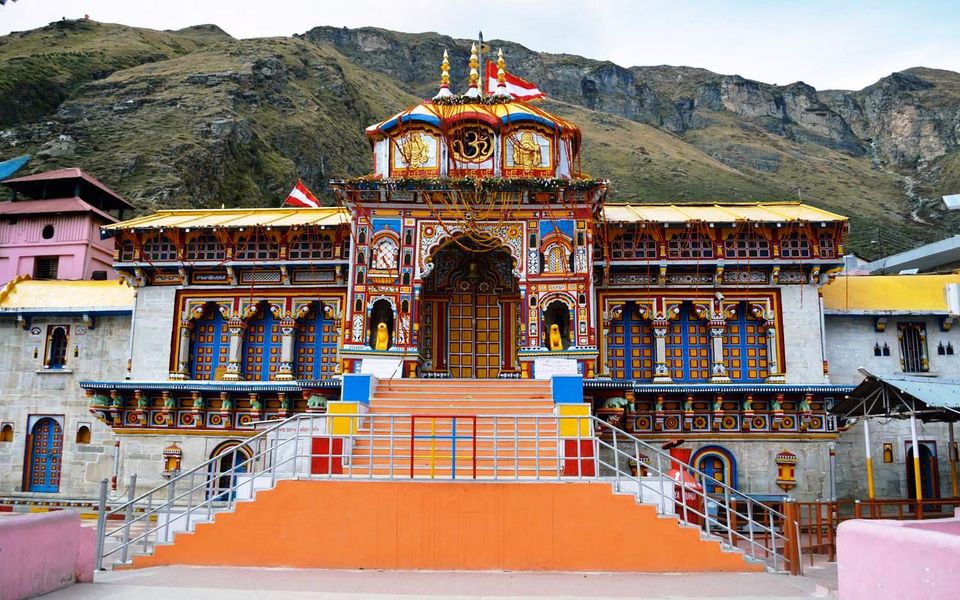 I had a fulfiling darshan of the Lord Vishnu in the avatar of Badrivishal. An experience of lifetime! I spent some time at the premises. There is a hot water spring which is considered holy by pilgrims.
I headed to village Mana, said to be the "last Indian village"; but entry was not permitted. I returned to Himalayan Abode Homestay in Joshimath by evening.
Corona lockdown hit Uttarakhand hospitality and tourism industry hard. The places of pilgrimage and tourism, which provide direct and indirect employment to almost 10 lakh people now suffers an estimated loss of around Rs 12,000 crore. (August 2020)
Imagine the hardships faced by a family whose only source of income was selling flowers at Badrinath temple! Hope situation is back to normal soon.

Tomorrow, I will visit local temples in Joshimath and do some shopping. This write up is in series of my Uttarakhand travel. Rishikesh to Khirsu write-up is here.

Jai Badrivishal :)