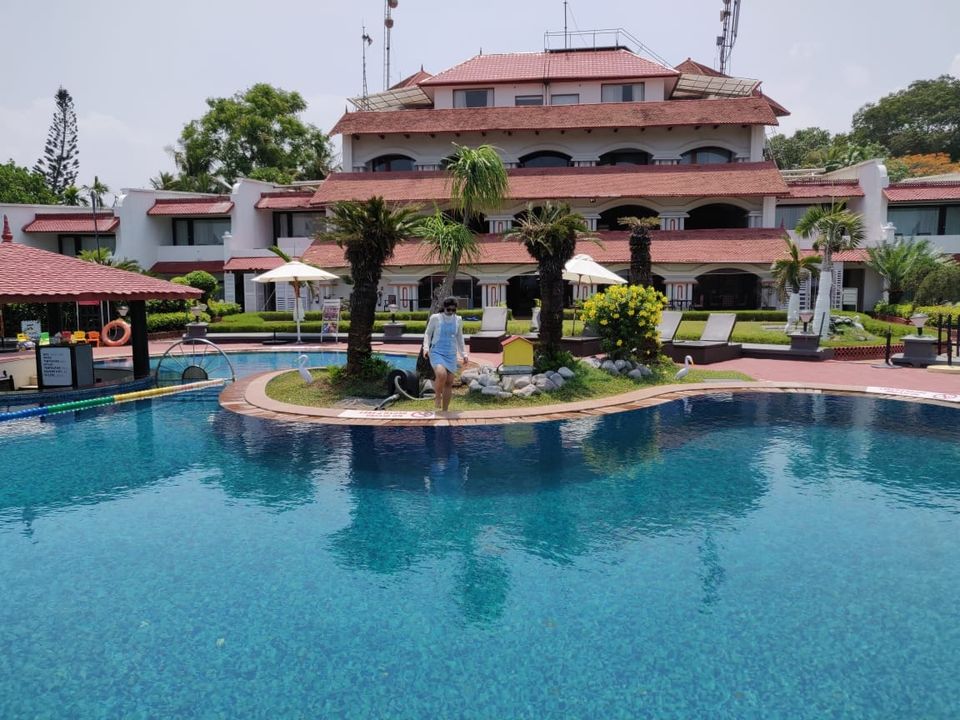 Best beach in south India. If you love beaches but are fed up of pollution or indecent crowd, then Varkala is the place to be. We went for 3 day trip and stayed at Taj. Taj is an awesome resort with great food and good staff. It is located right on north cliff.
If you are planning to visit Varkala, then close to North Cliff is the location you would want to stay in. There are two awesome beaches in Varkala. One is North Cliff  beach which is one of its kind and has commercial shacks near it. Lots of options to stay near by as well.
Another beach is Kapila beach, it is a beautiful beach with Carribean feel. It has lots of coconut tree and scarce population nearby. Also you can see backwaters right opposite to it. There are not many options of staying nearby  but this beach will give you a feel of private beach as there less tourist in this place as you have to travel 8-10 kms to reach here, but believe me its worth it.
There are few other tourist options, but everytime i visit Varkala i spend time at these two beaches. If you have more time, you can visit Trivendrum, poovar, kovalam etc.