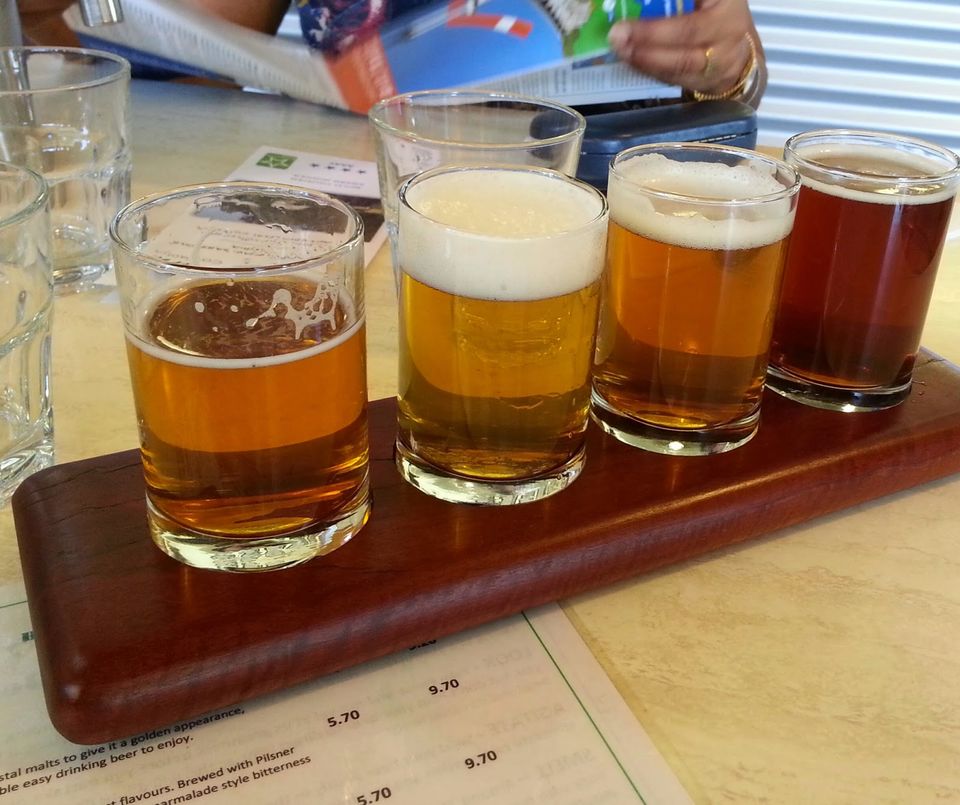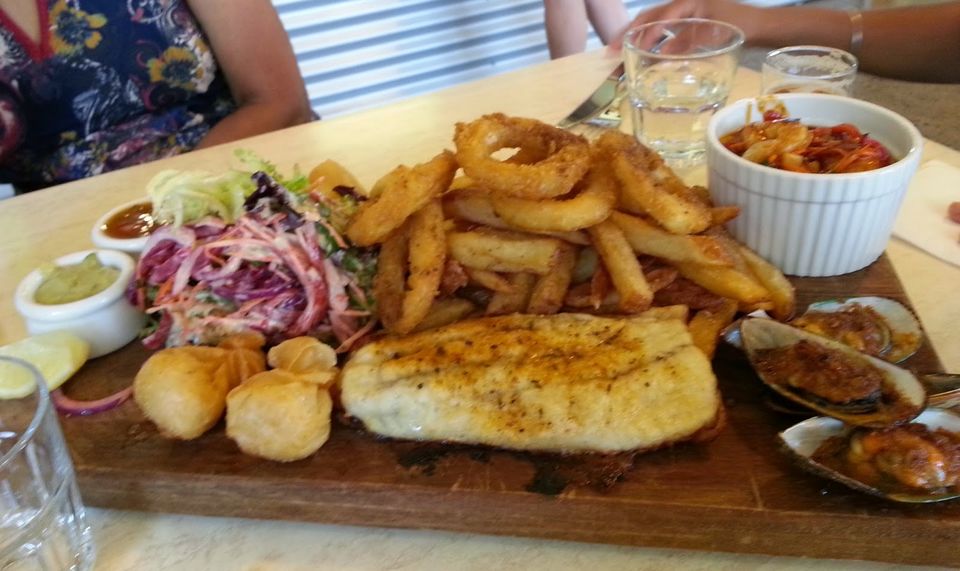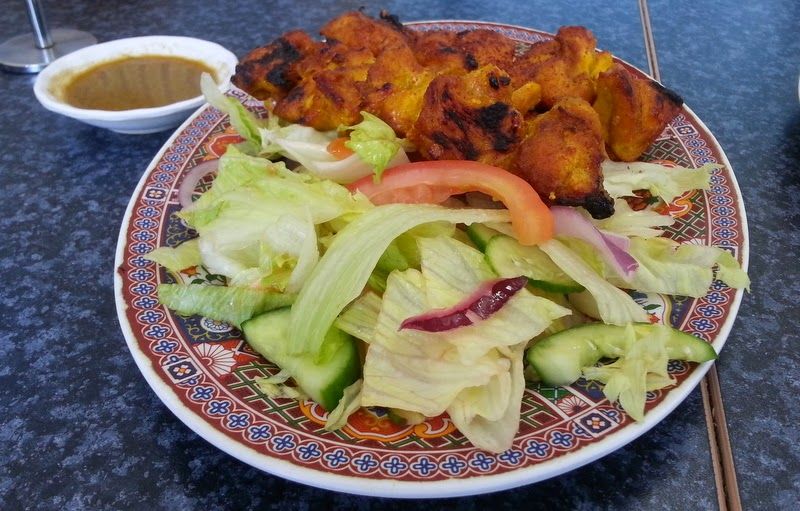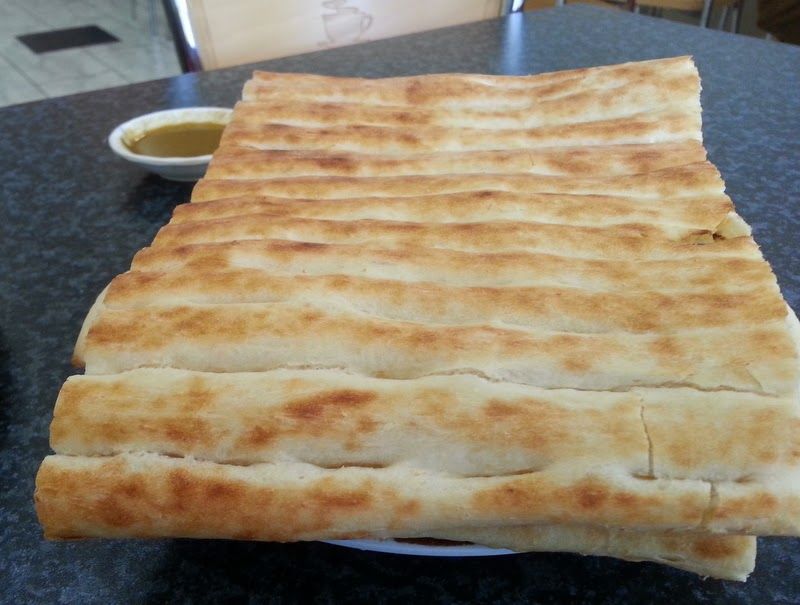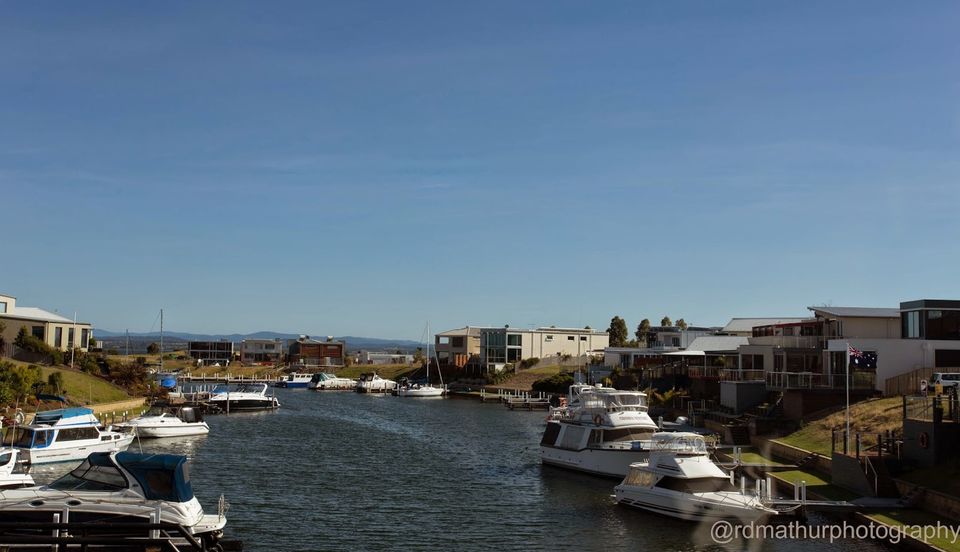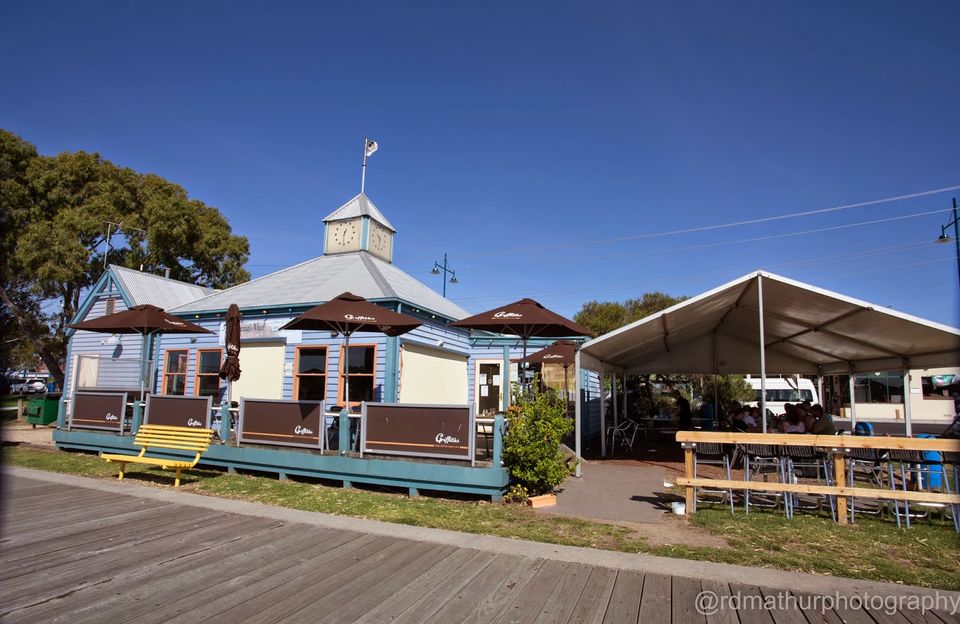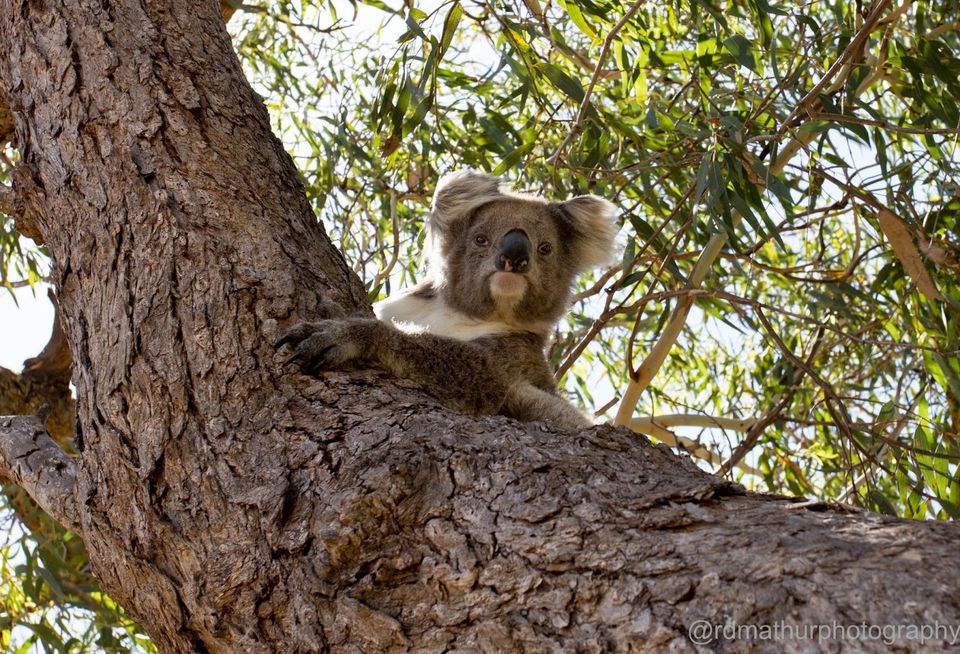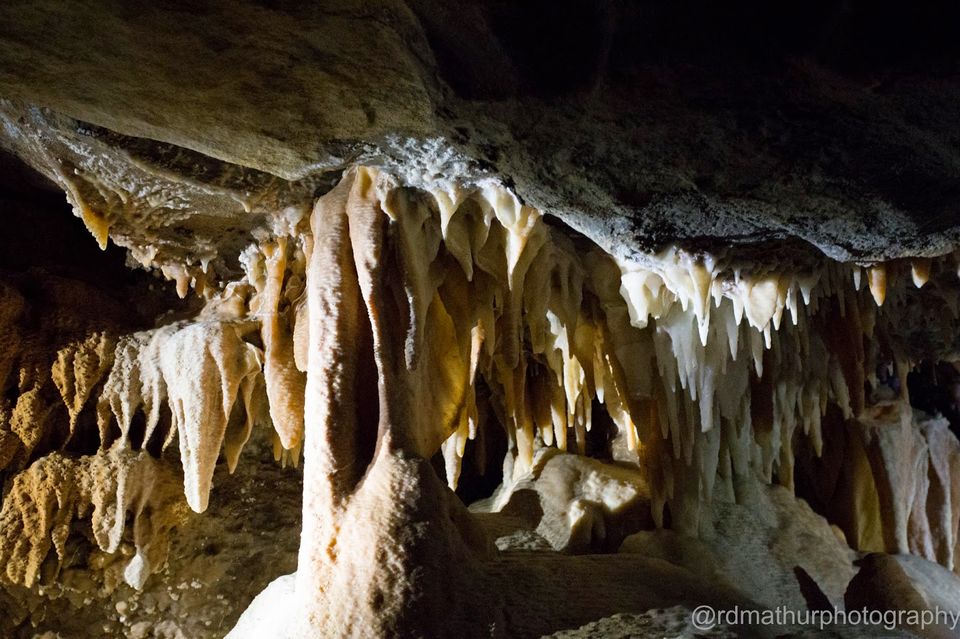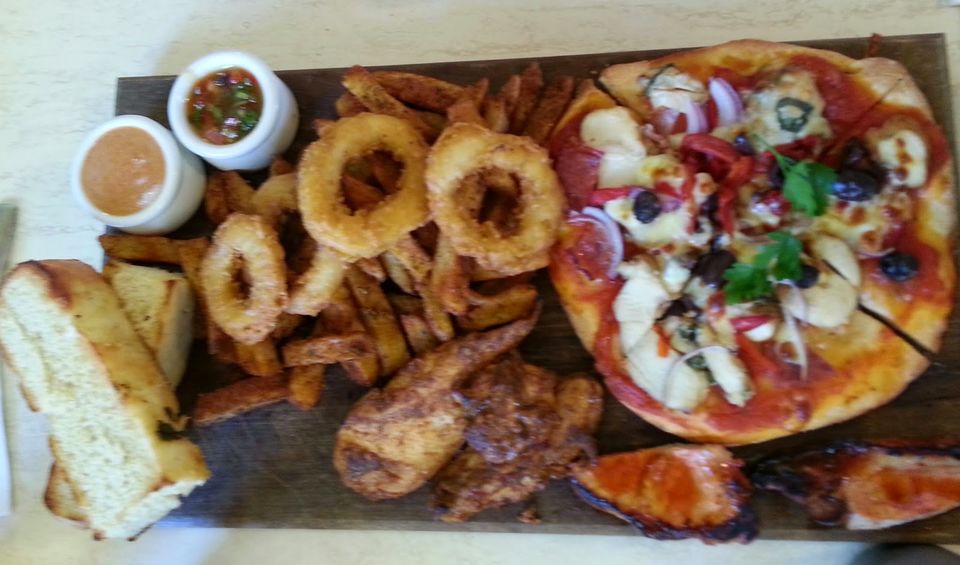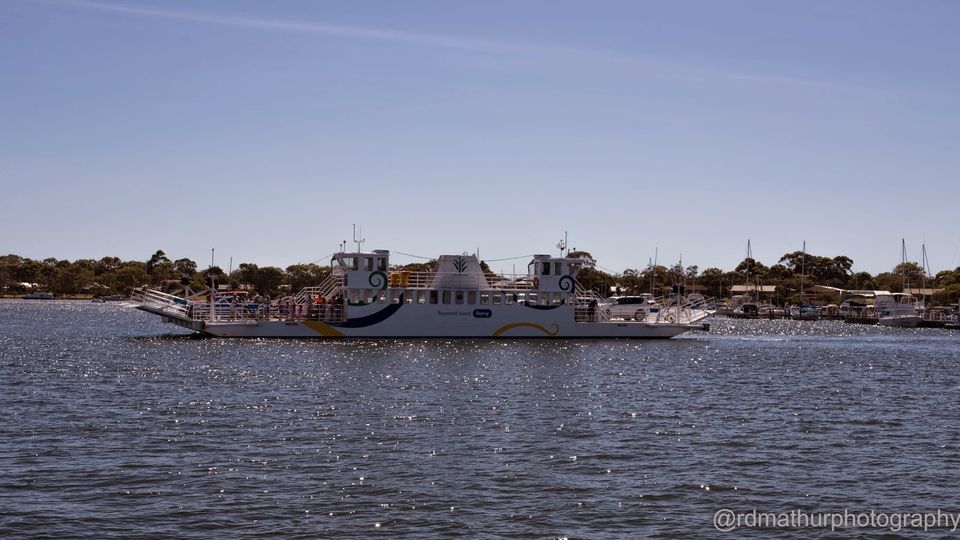 We spent our last weekend in paradise, Paynesville near Lakes Entrance, Gippsland where Lakes meets the Southern Ocean. Paynesville, also known as the boating and fishing capital of Victoria is approx 320 kms from Melbourne, a non-stop drive of about 3 ½ hours. There are a couple of beautiful stops like Taralgon on the way, where you could stop for coffee or an ice cream. 
It is also famous as a seafood capital due to the large number of fishing trawlers.
We reached late on Friday night but early Saturday morning went to Fisherman's Wharf Pavilion for breakfast. It is right in the heart of the city on the Esplanade, overlooking the bay. Our breakfast of Bacon and Eggs, hot Banana Bread, fresh Orange Juice and coffee was quite good. The ambience was super, though it was a warm morning.
Almost all house have access to the water, so in the front you have a car and in the rear a boat.
After breakfast we headed straight to the number one attraction in Paynesville town, Raymond Islands, a 2 minutes ferry ride. On the ferry you have to pay for your vehicle but cyclists and pedestrians go free.
As you cross over you can see numerous Koala in their natural habitat. Some people do live on the island but most of it is covered by trees and on the other side a small beach. We were told that there are Kangaroo too but we did not find any.
The koala is an herbivorous marsupial native to Australia found in coastal areas, inhabiting Queensland, New South Wales, Victoria and South Australia. It is recognized by its stout, tailless body; round, fluffy ears; and large, spoon-shaped nose. It has a body length of 60–85 cm (24–33 in) and weighs 4–15 kg (9–33 lb). Their colour ranges from silver grey to chocolate brown.
They typically inhabit open eucalypt woodlands, and the leaves of these trees make up most of their diet. Because this eucalypt diet has limited nutritional and caloric content, koalas are largely sedentary and sleep for up to 20 hours a day. 
On the beach if you look into the sea you can also see a number of jelly fish.
From Raymond Island we went Buchan Caves and on the way stopped for lunch at Bruthen, a small town with a beautiful restaurant, Bullant Brewery, an outlet of the local micro brewery. The restaurant is in a picturesque setting overlooking the Tambo River valley.
We tried their Beer sampler but were blown over by their Mossiface Beer. Our meal of Hot Platter, a Seafood platter and baked Barramundi was delicious. Their staff is simply delightful and helpful offering valuable tips. I would highly recommend this eatery as it is probably the best on the route. Although I am a little unhappy about the chicken on the hot platter and too many fries in the seafood platter.
The Buchan Caves are a group of limestone caves, located in the East Gippslandregion of the Australian state of Victoria. They have a total length of between 3 and 4 kms and six entrances. The limestone rock was laid down during the Devonian period about 300 – 400 million years ago. At the time, the sea covered this area of East Gippsland which was alive with shellfish and coral. Their remains were deposited in layers and over the years compacted to form limestone. The caves were formed by solution of the limestone.
It is about 1 ½ hour's drive from Lakes entrance and is an absolute must if you are visiting Lakes entrance. There is a beautiful camping ground with some interesting walks and swimming pool, which is fed by running water. After a long walk a swim in that pool really refreshes you.
There is a small charge for the caves but it is absolutely worth it. We had a young guide who was fantastic and we really enjoyed our tour seeing a beautiful world just 75 m below the rock with some stalactites being over 2 million years old. These caves were formed by underground rivers cutting through limestone rock. The formations are created by rain water seeping through cracks and dissolving some of the limestone. As each droplet comes through the roof it deposits calcite which crystallises in a small ring. In time, stalactites are formed on the roof of the cave, and stalagmites build up from droplets which fall to the floor.
On our way back, we stopped at Lakes entrance and visited the absolutely beautiful 90 miles beach located on Victoria's south-eastern coastline. It is one of the three longest uninterrupted beaches in the world. When you stand on the beach and watch, the beach disappears into the salty sea in the distance. It is ideal for fishing, swimming, walking, whale and dolphin-spotting or just lazing in the sun. It separates the Gippsland Lakes from Bass Strait. This is also a part of the country of the Gunaikurnai indigenous people. On its edge is the Lakes Entrance where you can watch out for dolphins and whales during their migration season.

From here we headed home and left for Melbourne the next morning.

On our way we stopped at Afghan Charcoal Kebab in Dadenong for lunch. It is a small Afghani eatery on Thomas Street. The food is freshly cooked including the famous afghan breads. We enjoyed the mix kebab platter and Chicken kebabs. The kebabs were prepared without the onions and masala, typical of Indian Kebabs and the roti was soft and very tasty. We really enjoyed our meal.