Just less than 8hours flight from Singapore, my road trip at Victoria turned out to be one of my favourites…. Ever. It was a perfect blend of experiences – the scenic coastline of Great Ocean Road, dramatic sunsets from the peaks of Grampians, plenty of wildlife that catch you by surprise and gastronomical treats in the vineyards of Yarra Valley. Of course, my first time travelling on a campervan just made it even more special.
We had chosen the Jucy Crib, a 7-seater that sleeps two and comes with everything you need to survive for 6D5N on the road. The back seat is easily converted to a comfy queen sized bed and comes with pillows, linen and a thick duvet. When you open the boot, there is a sink, fridge and stove complete with pots, pans, plates, bowls, utensils, a chopping board etc. We were pretty impressed.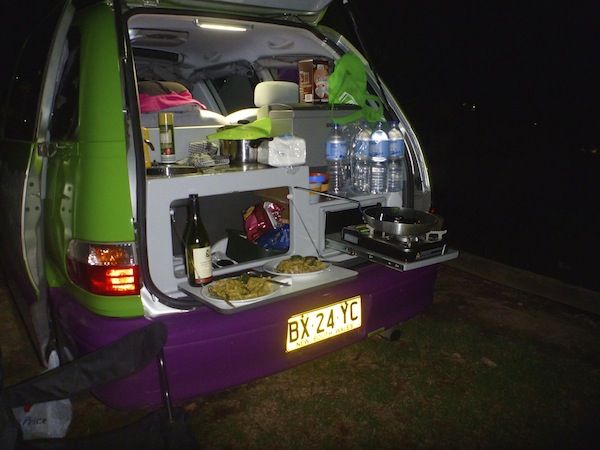 Our kitchen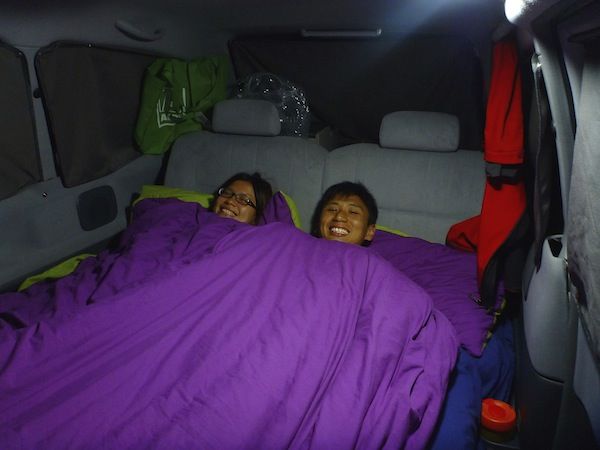 Our bedroom
Total cost was AU$72 (like their FB page to get 10% promo code) + AU$25 (full insurance) per day = AU$582 for 6D5N. A parking lot at the caravan park ranges from AU$25-35 all with full shower and cooking facilities.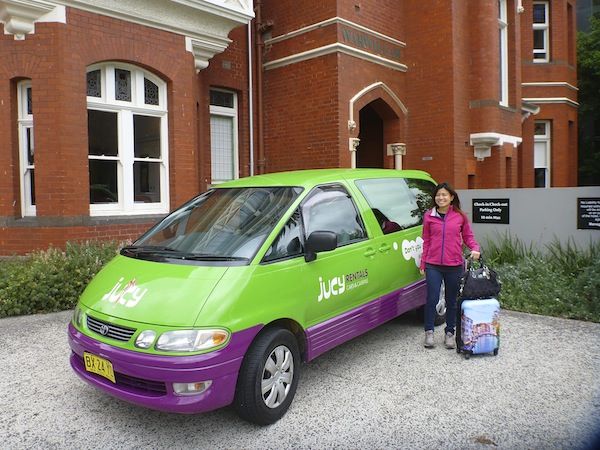 Setting off from Melbourne city
First stop with the campervan – Aldi groceries store! If it wasn't Sunday, Queen Victoria Market would otherwise have been a great first stop to stock up our next few meals. Best to get stuff like bread, pasta, canned fish and eggs which can be easily mixed and matched for breakfast/lunch/dinner. Also, hot chocolate was the best thing to happen on a chilly night.
Mandatory items on the list include water, dishwasher soap, coffee, bread, olive oil spray can; on top of ham, cheese, wine, tomatoes, pasta, sauce, canned tuna/salmon, spinach, cereal, milk, strawberries, chips…
After 1h20min from Melbourne city, we arrived at Torquay to get detailed maps and info on what to do, where to stay along our drive. All major towns have an information centre – just keep a lookout for the yellow i on the blue box.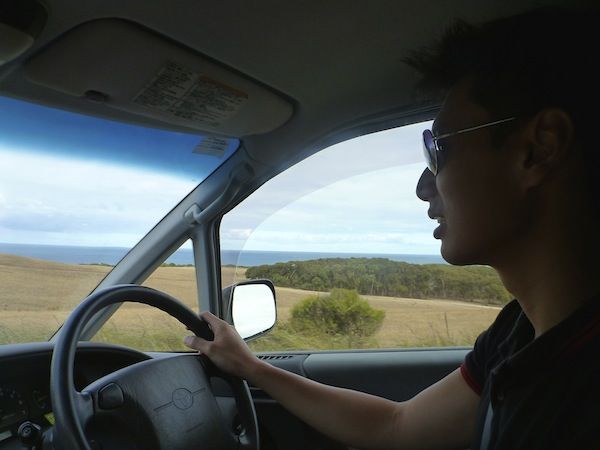 The start of our winding roads by the beautiful ocean
The road afterwards was straightforward, with lots of beautiful lookout points to stop at.
What to do from Torquay to Lorne:
Bells Beach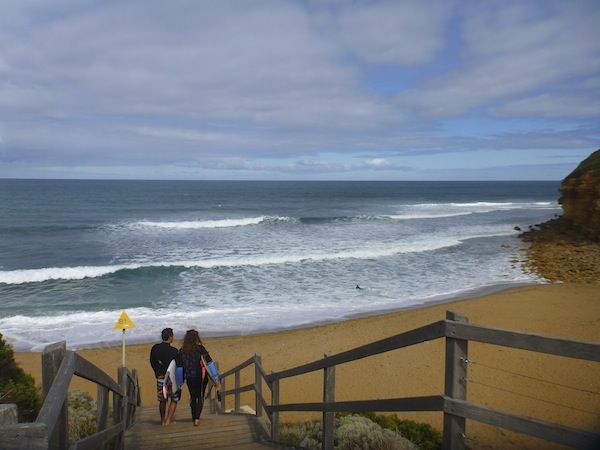 Bells beach
Here's where world-class surfers come to ride huge waves but for regular folks like us, it is still a gorgeous beach set against high cliffs – perfect for a picnic lunch on the beach and watch pro surfers in awe.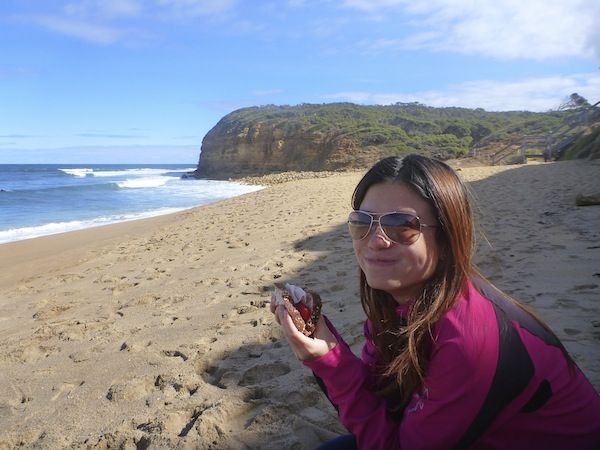 Our 'home-made' sandwiches
Anglesea Golf Club
For avid golfers, it'd be a delightful experience to play among the 300 resident kangaroos on the course. Otherwise, you can buy a cuppa' coffee at the bistro overlooking the course.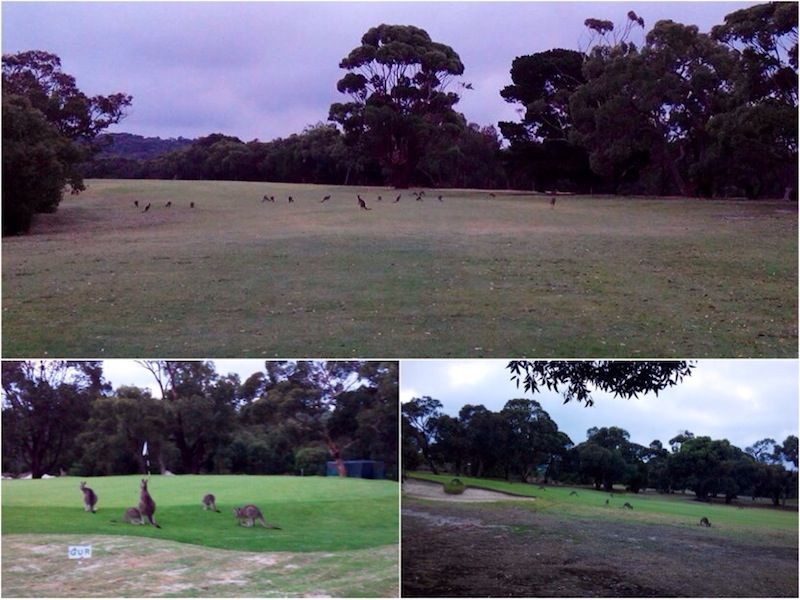 Resident kangaroos at Anglesea Golf Club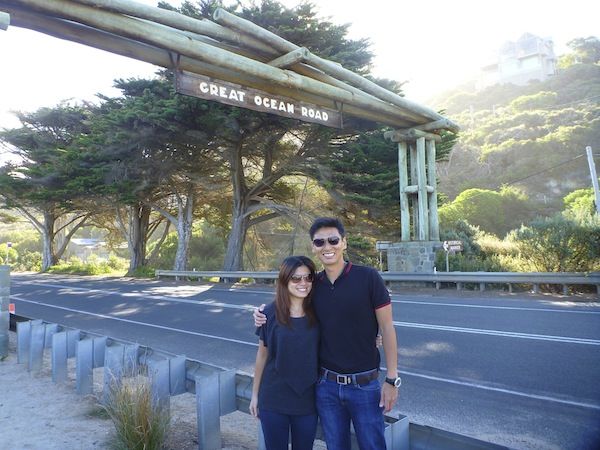 Great Ocean Road Memorial Archway
A tribute to the soldiers from World War I who were engaged in the construction of the Great Ocean Road.
Erskine Falls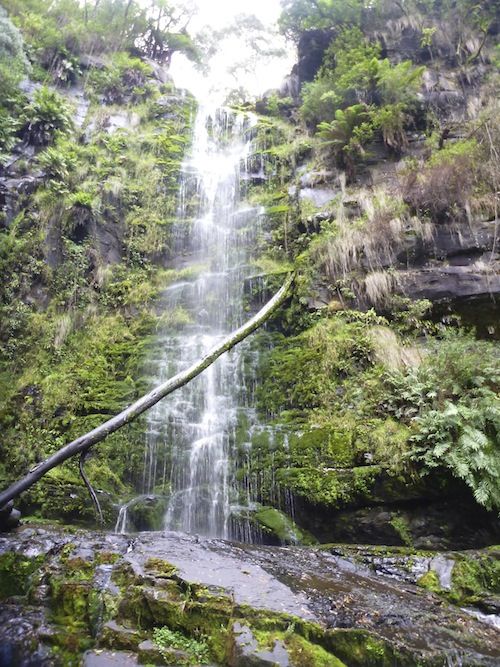 Foot of Erskine Falls
From Lorne town centre, Erskine Falls is a 16min drive in and then 20min hike. Make sure you're in comfy shoes to walk through uneven rocks. Look out for wildlife during the drive in through Otway National Park – we saw our first 2 wild wallabies by the road!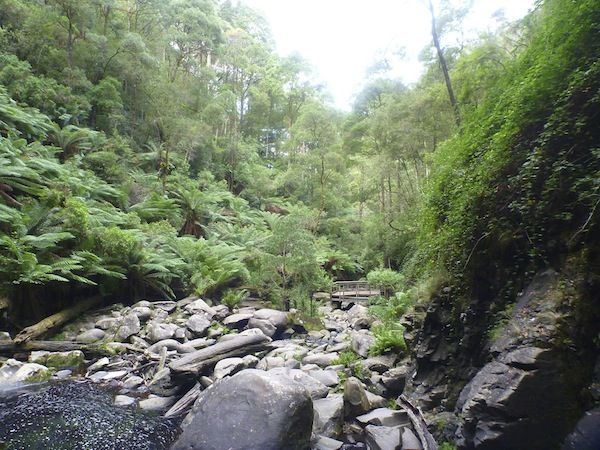 Gotta find your own way through these rocks
Water is probably much more in Spring
Lorne Foreshore Caravan Park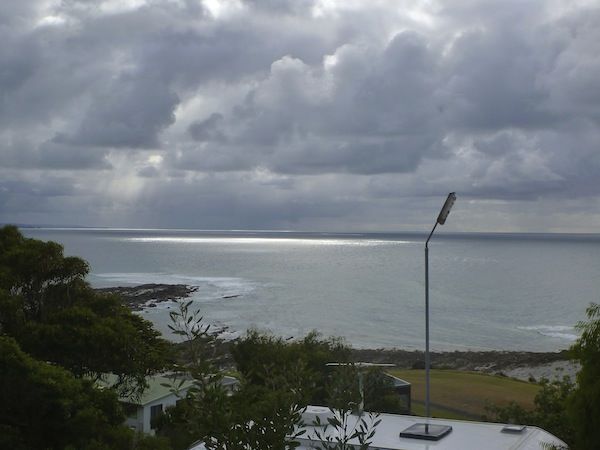 Ok this wasn't exactly an attraction but our first night in a campervan was an amazing one. We stayed at Lorne Foreshore Caravan Park (the only one in Lorne btw) where you can choose to park by Erskine River or at Queen's Park atop the hill overlooking the ocean. Naturally, we chose the latter (AU$33/night).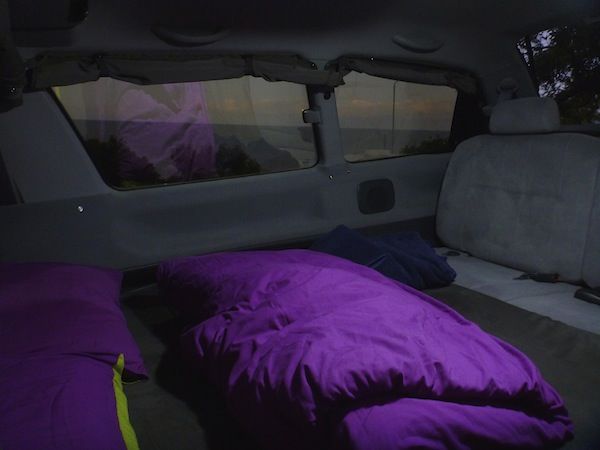 Sea view from our bedside window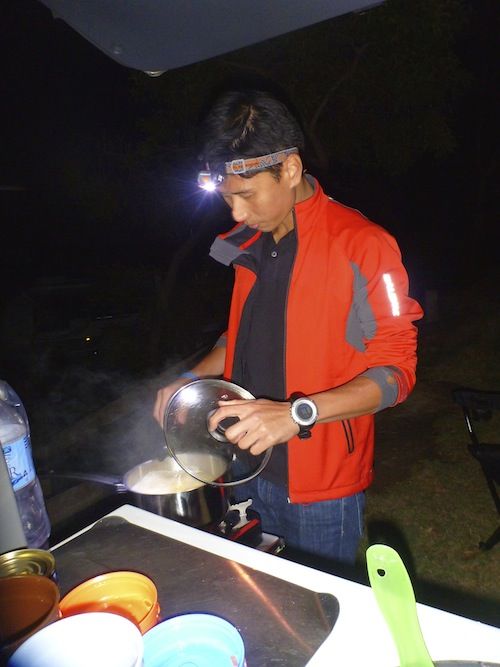 Cooking dinner with headtorch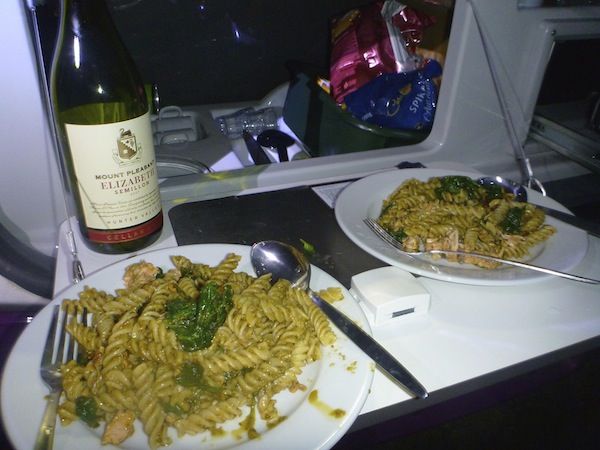 Dinner – Salmon pesto fusilli with a bottle of Semillon
Thankfully, KT brought his head torch as it turned pitch dark shortly after sunset. While eating in the open, we were caught by surprise when we looked up.
The night sky was littered with stars – and for the first time in my life, I saw the Milky Way!
We had mistaken it to be clouds at first; but after awhile it became apparent that the permanent strip of stars stretching across the sky was none other than the Milky Way.
This may just be my favourite star-gazing moment, comparable to the one at Donsol.
We had a comfy, undisrupted sleep in the campervan…before waking up to the sound of waves for breakfast by the sea.
Found some bench next to our campervan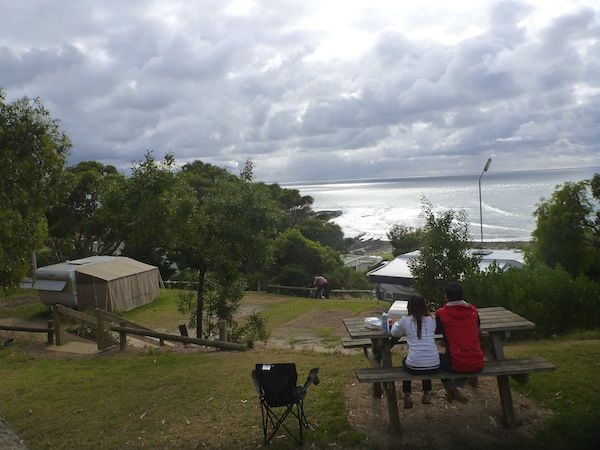 Breakfast with a viewAnd then we were on the road again!
Frequent Searches Leading To This Page:-
Australia holiday packages from India, places to visit in Australia for honeymoon, places to visit in north Australia, which Australian city should i visit, places in Australia to live, best places to visit in Austria, best beaches in Australia, best to visit Australia, offbeat places in Australia, best places to visit in new Zealand