Melbourne, considered to be one of the world's most liveable city. Well, this was my honeymoon destination and it will always remain special irrespective of its world-wide ranking. This was our first trip to Australia, our plan was to spend 31st Dec in Sydney, and Christmas in Melbourne. So starting off from Melbourne, this country offers prized wineries, scenic coastline of Great Ocean Road, ultimate shopping experience and the weather that people from Tropical regions like me could die for(what more could have we expected from our honeymoon destination). So here, I take the opportunity to share my experience with those itchy travel feet who have Melbourne on their travel list, and shall be slightly pushed to make it happen soon after reading this blog.
We reached Melbourne around afternoon time, so after snoozing for a while we decided to stroll around and spend our evening around Central Business District (CBD). Australia is warm in December, but Melbourne evenings are pleasant. So weather at this time of the year won't be a spoiler if you chose to visit between (Dec -Feb).
Take aways -
DFO South Wharf ( Factory outlets with great discount & trendy collection for your Winter wear needs, Footwear and some big sport brands, a must visit!! )
Experience the evening vibe around the river side(several pubs & restaurants are lined up onto your way on South Wharf between DFO & Melbourne Exhibition centre).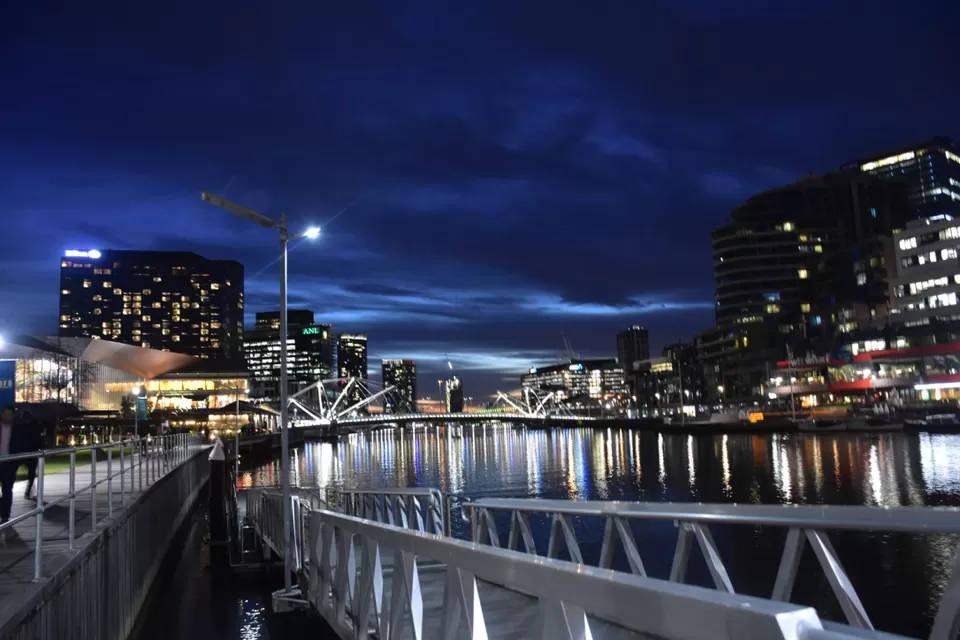 So after good shopping and dinning experience, we ended our 1st day and took enough rest to deal with our jet lag and be ready for the road trip on the Great Ocean Road.
We have decided to do an overnight at Great Ocean Road. So after having a good breakfast we went to arrange for our rental car, which was one big struggle in itself since we didn't realise that December being the busy tourist season in Melbourne, there would be unavailability of Cars. And unfortunately, we returned to our hotel with no car & heavy heart!!
Traumatised by the thought of doing bus tour on the most beautiful coastline in the world, suddenly while checking out we got a call back in our hotel from a rental company, informing us about the availability of a brand new SUV with a slightly heavy cost, is ready for pick up. ALL SMILES WERE BACK!!!
Ps: Book you rental car online if you are travelling in the peak season (Dec - Feb), to avoid over paying or non-availability.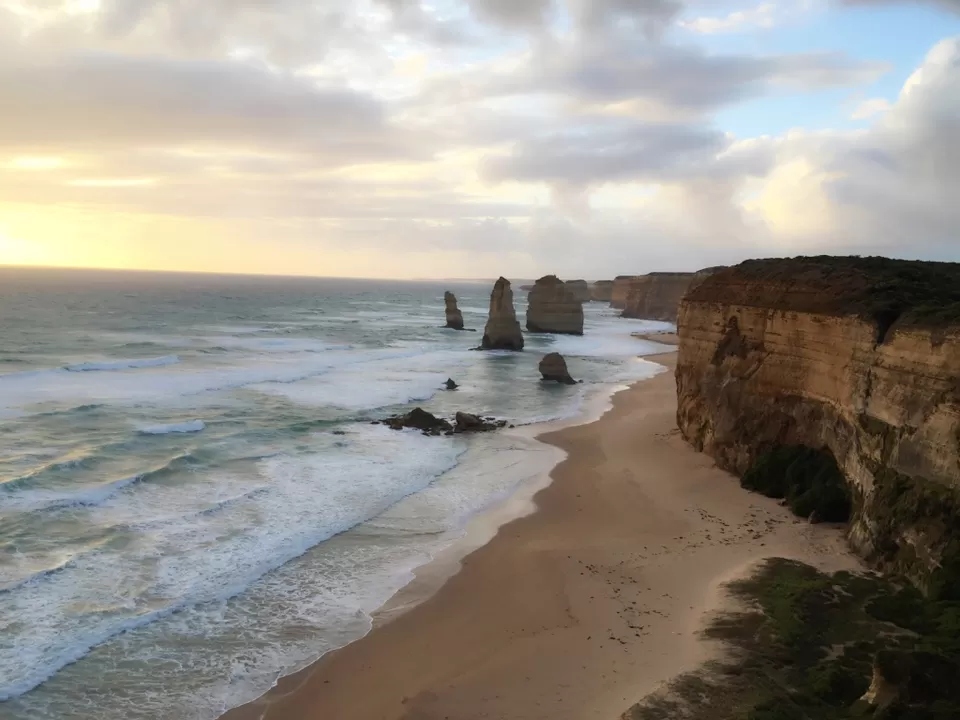 Great Ocean Road, unarguably the most iconic stretch of drive along the coastline of 243 kms. And with the variation of wave-sculpted rock formations that this coastline offers, you cannot afford to skip this place from your itinerary. Besides, if you are here around sunset, the weather and the view here will leave you awestruck!! Its quite windy near the coastline, but as the evening approaches it gets absolutely bone-chilling. So make sure, you are in proper clothing to avoid the numbing experience (specially your fingers for clicking snaps, as we have our collection of blur snaps from this experience :p)
We chose to stay overnight at Port Campbell, so we started driving towards our destination with a stopover at Loch Arch Gorge, The coastline around the Port Campbell area consists of steep, rocky cliffs with pristine sandy white beaches at the base of many of these cliffs.
Located right in the town centre is Port Campbell Bay which is an inlet of water surrounded by the Port Campbell National Park and it includes an attractive foreshore area, a calm sandy beach swimming area, and a jetty.
12 Rocks Beach Bar Cafe - This is a laid back place to get a drink and meal while watching the ocean at Port Campbell. Excellent local beer on tap and tasty food choices.
Next morning, we continued our journey on the Ocean Road to check out more spots before heading back home. London Bridge, Bay of Islands and Warrnambool were our most likeable spots after 12 Apostles!!
All the points are worth a stop. So yes, if you can allow yourself to do an overnight here, you would be amazed by the tranquility of this coastline. Driving to and fro on the same day is also an option, but to stay is an experience!!
This time we were staying at Crowne Plaza, and let me tell you our last 3 nights over here made me completely addictive to Gambling. Which by the way was my first time experience and am glad to be introduced to it by my skilled husband.So goes without saying, no winner here..but no regrets either! Do plan a visit here, to experience the ultimate casino auro.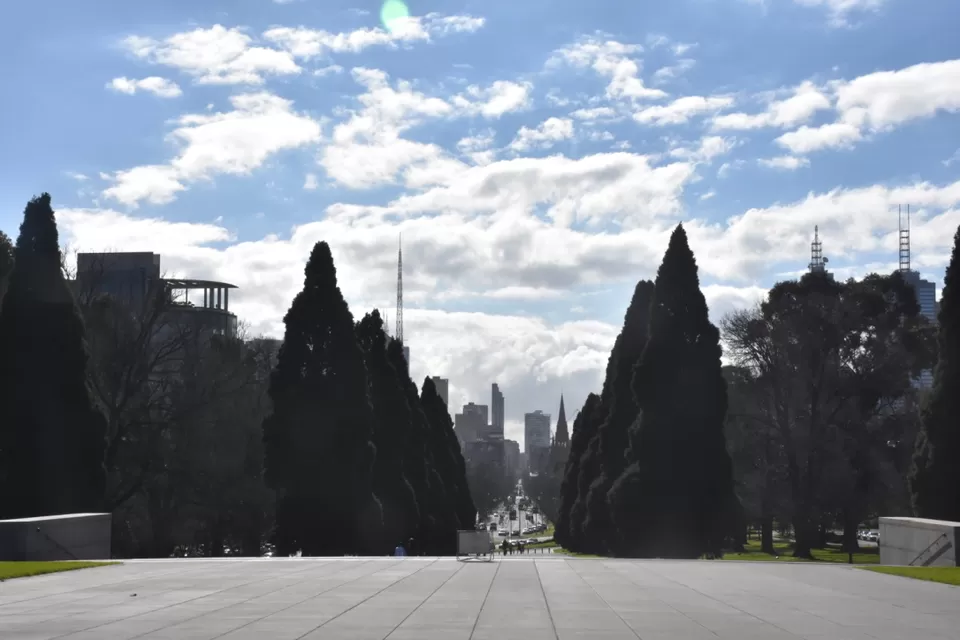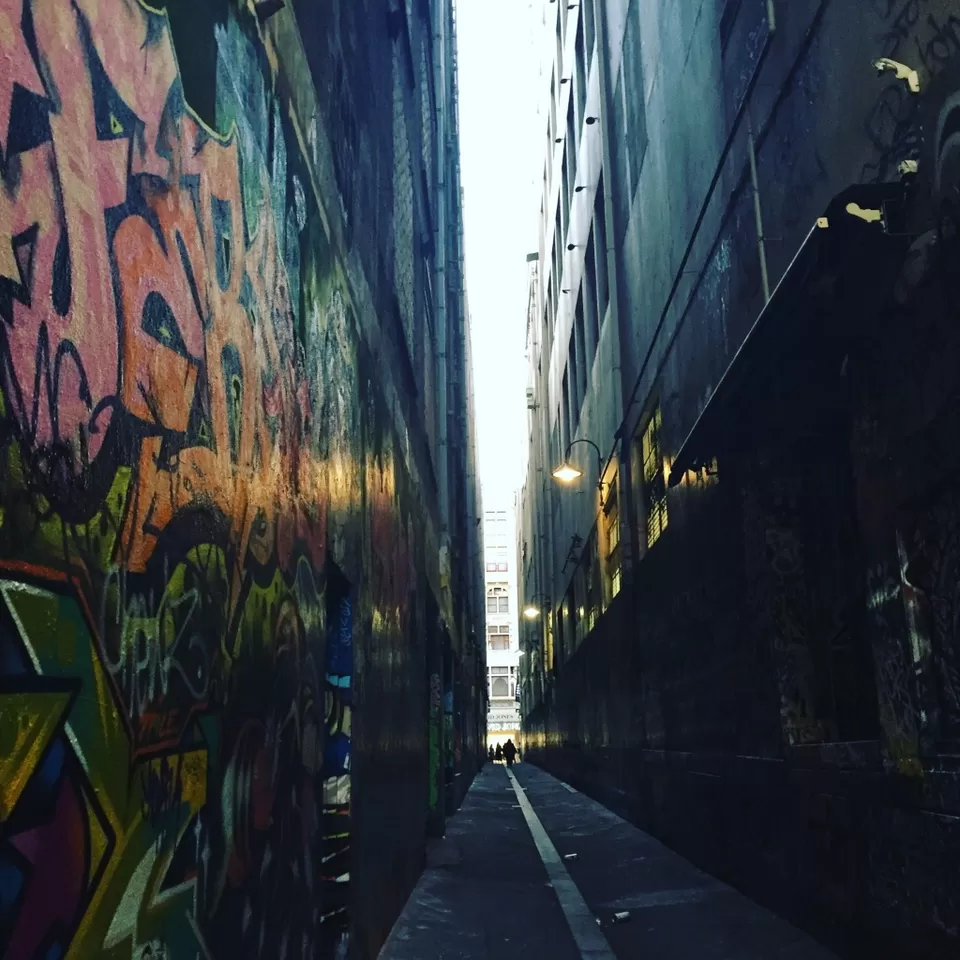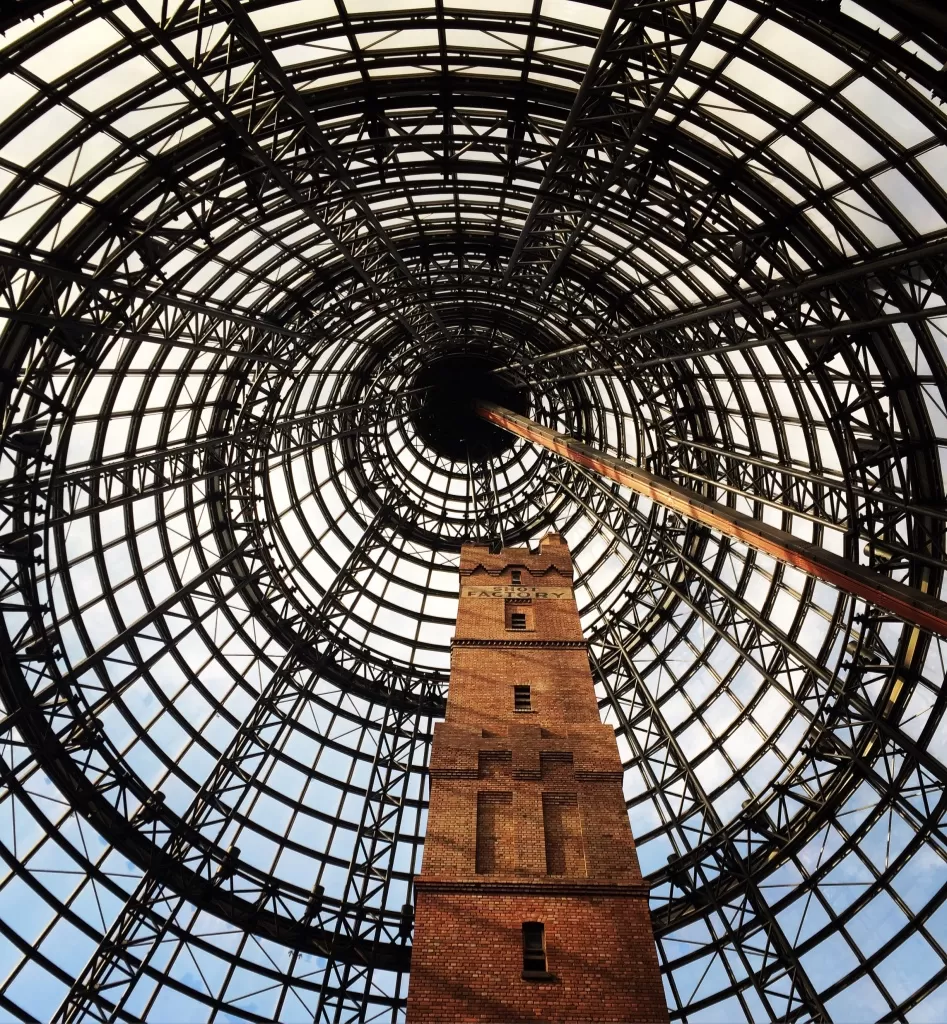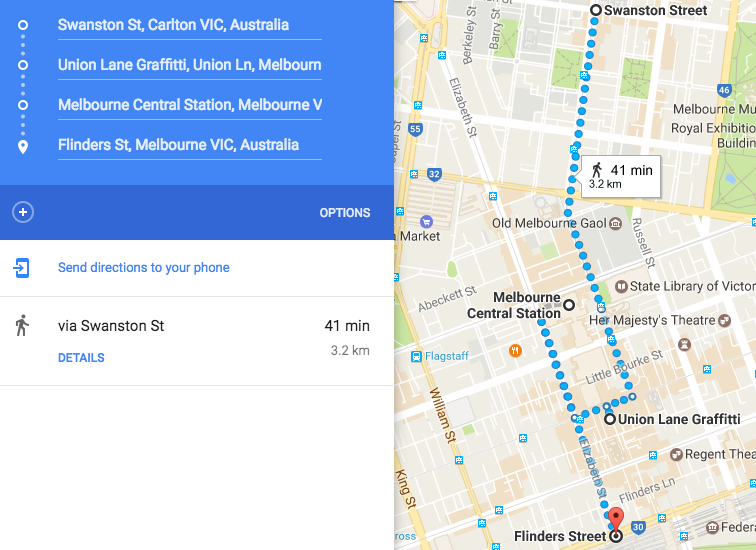 This was our laid-back day in the City. And the Melbourne lanes offers a lot in terms of shopping, graffiti, street dance, countless cafes and bars!!
On our last day, we planned to explore the iconic wildlife. So we opted for a full day Maru Koala Animal park & Phillip Island tour. If you want to experience hand feeding and patting the kangaroos & wallabies, watch the cuddly koalas sleeping in their natural habitat, then this tour is a must while in Melbourne.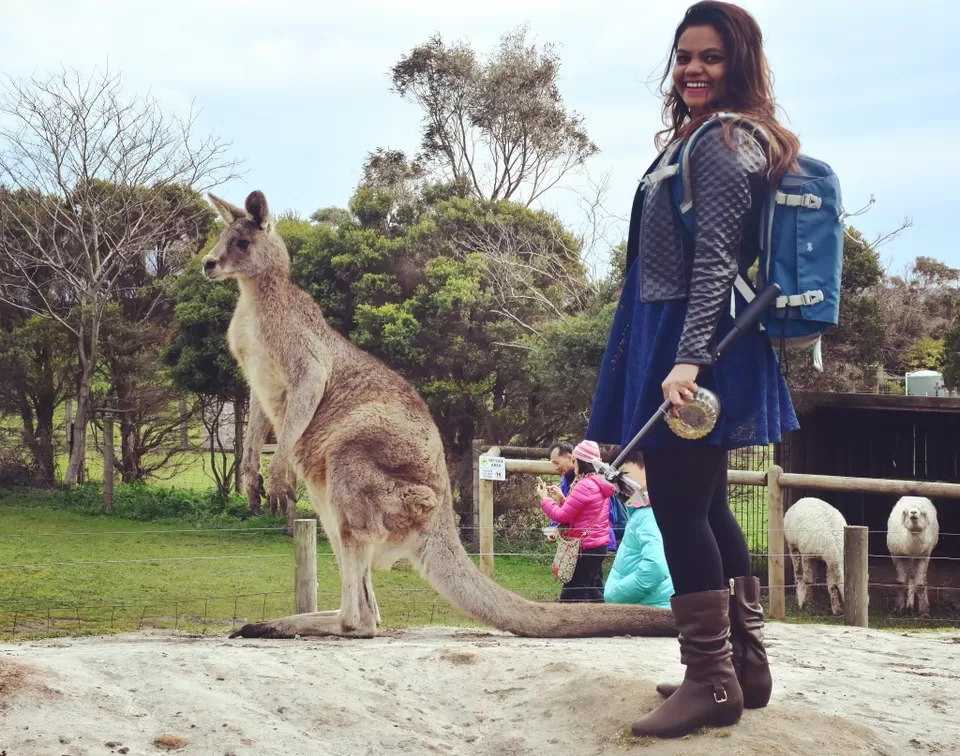 Just a 90 minutes drive from Melbourne, so you can drive yourself if you don't prefer taking a tour. And yes, the driving route from Animal park to the Phillip Island offers some amazing scenic view, so another opportunity to explore the beauty after Great Ocean Road. Not to be missed! :))
Phillip Island is just 15 minutes from Maru Koala & Animal park. So you can allow yourself good amount of time with these beautiful species, before getting enroute to Phillip Island, as the penguin spotting does not happen before sunset. If you want a place in front, then you can reach slightly early to grab your preferred spot at the observation boardwalks.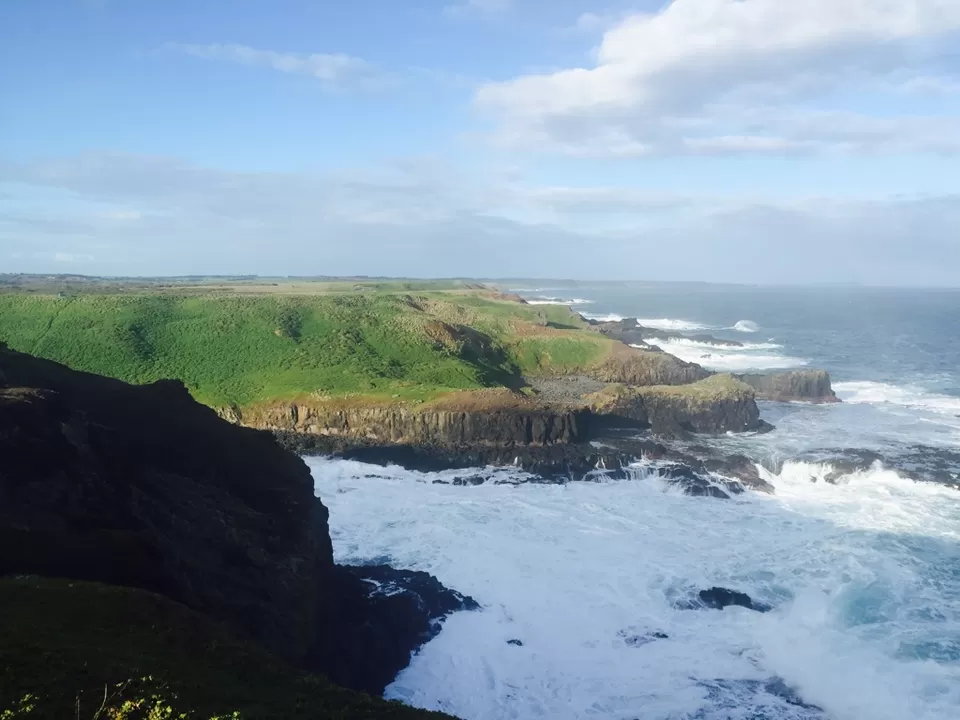 The parade
The daily parade of little penguins draws thousands of visitors from around the globe every year. So get your spot and be ready to get stunned by the electrifying moment as you watch the little penguins emerging from the sea and waddling along the Phillip Island beach at dusk to reach their burrows.
Ps: Bring warm clothing year-round, as the nights on the beach can be cool.
Over 4,000 little penguins, the smallest of their species at just 33 centimetres, are so adorable to watch that you would want to grab these beautiful small creature the moment they are spotted in numbers. Yes, they start emerging from the sea in their small groups from various points, and start racing towards their burrow. So do not worry about where have you got the spot at the observation deck, as you start walking towards your exit point you can watch them entering their burrows.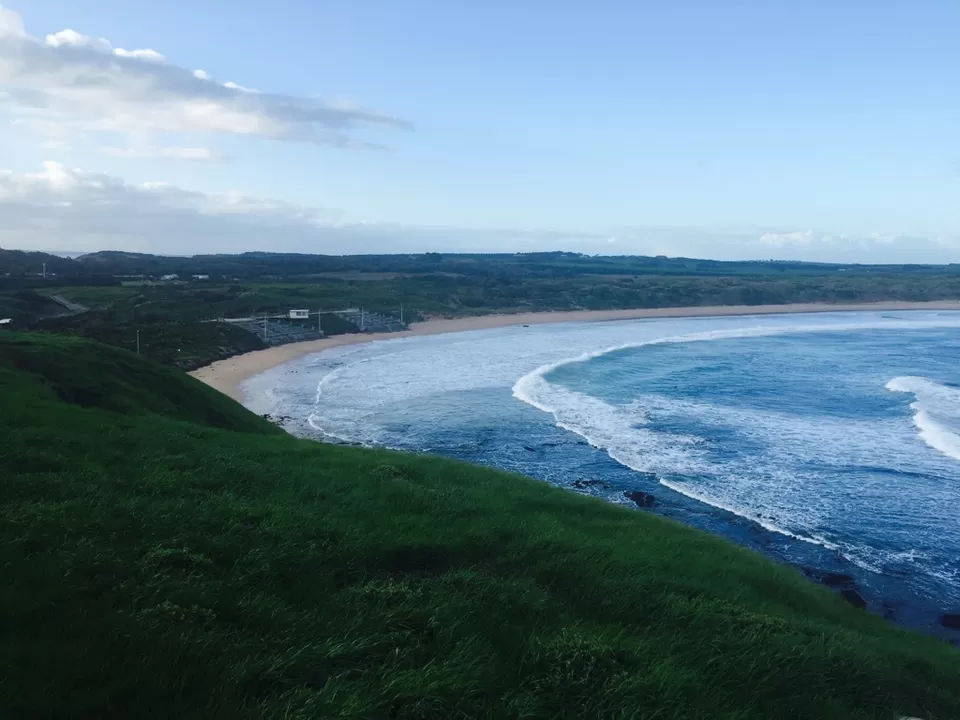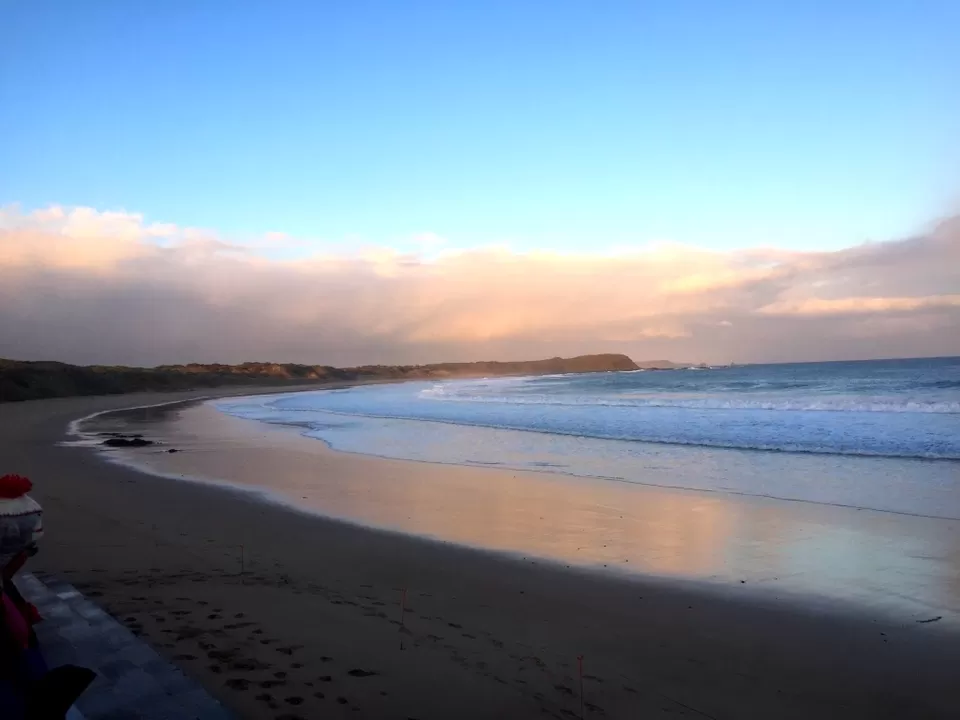 Taking pictures of the Penguins is not allowed, as the flashlight could harm their eyes. So overall, this was our last spot in Melbourne and last picture of my Photo journal.
Melbourne, Australia has a lot more to offer and explore. I have re-lived my best memories from Melbourne through this blog, have shared it so you can make your's soon!!
Frequent Searches Leading To This Page:-
Top places to visit in Australia, weekend getaways from Melbourne Australia, weekend trips from Melbourne Australia, best place to stay in Australia, Australia tour package cost from India