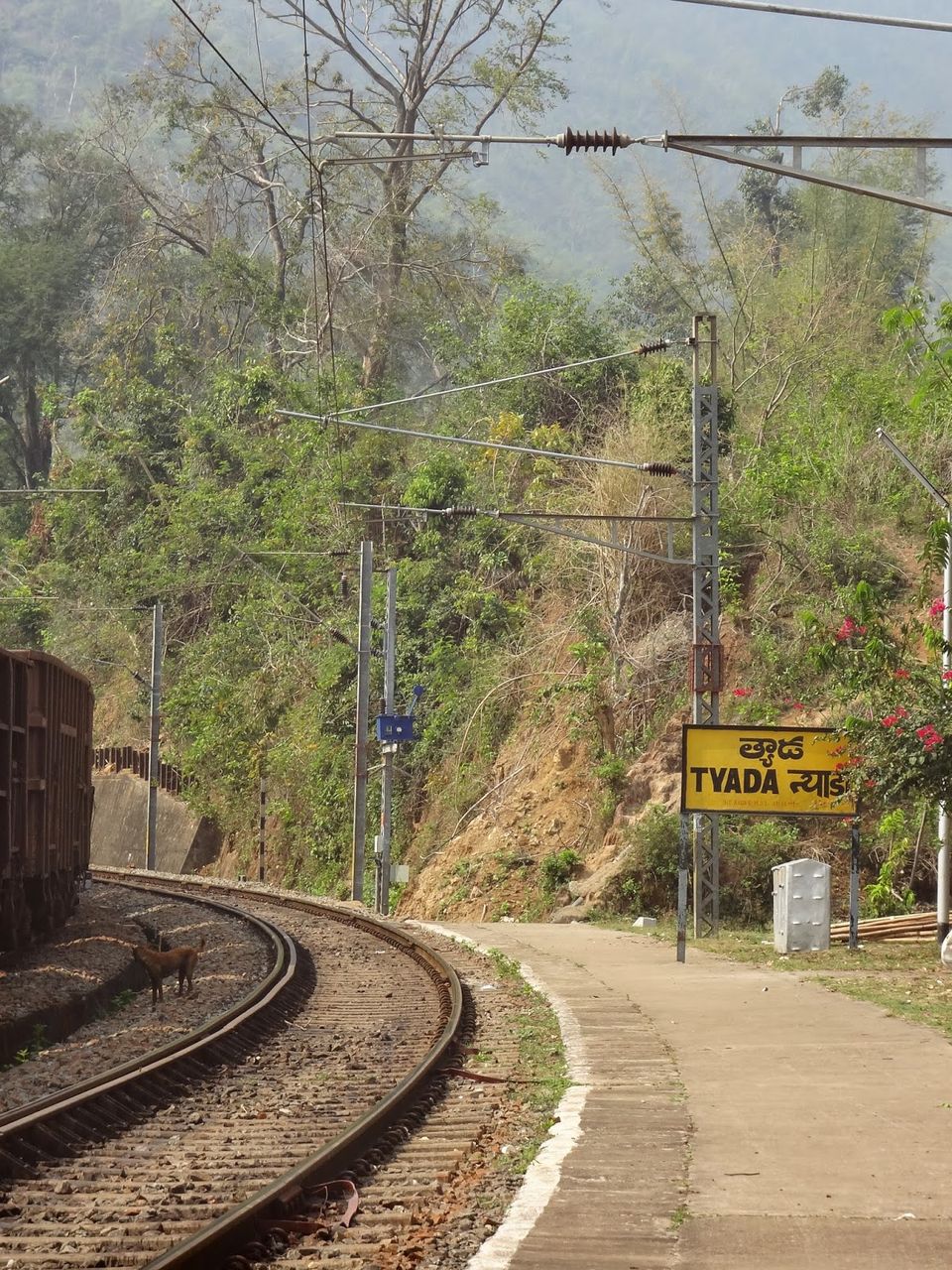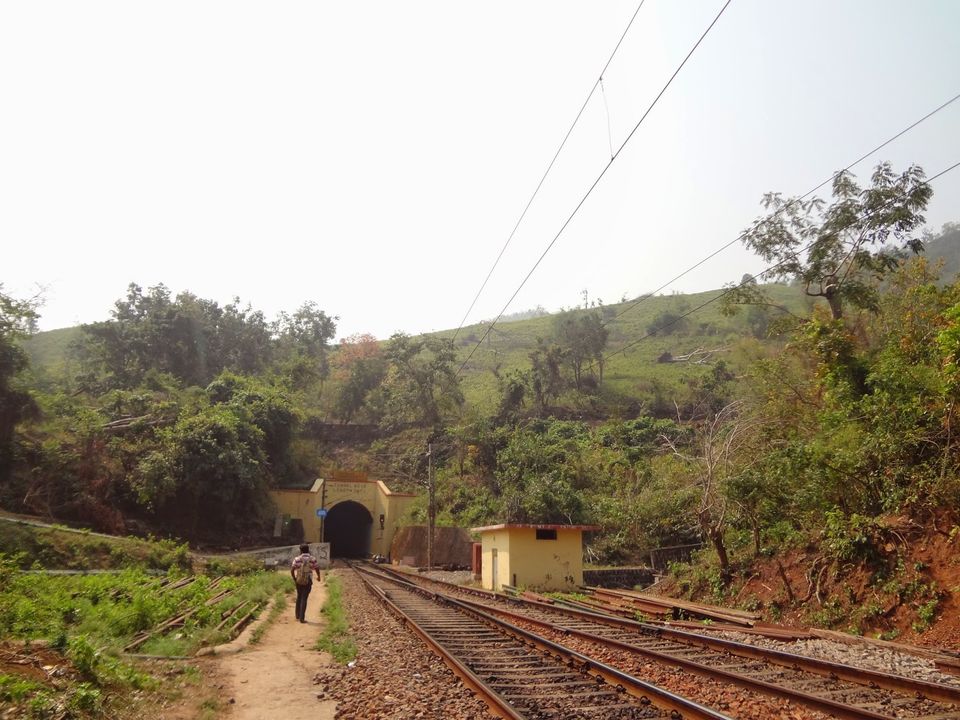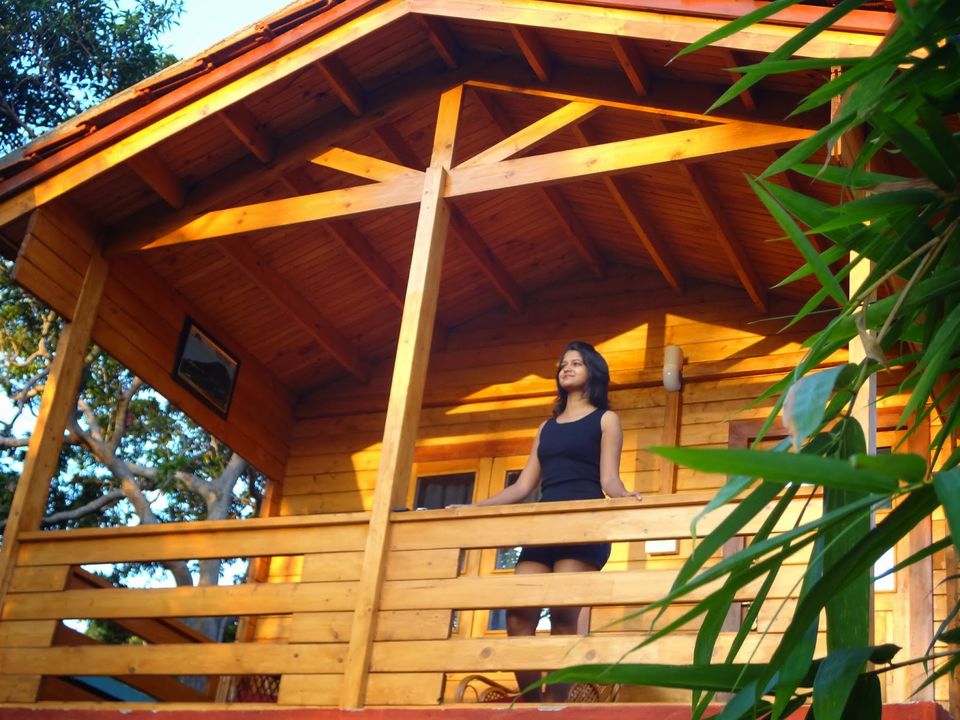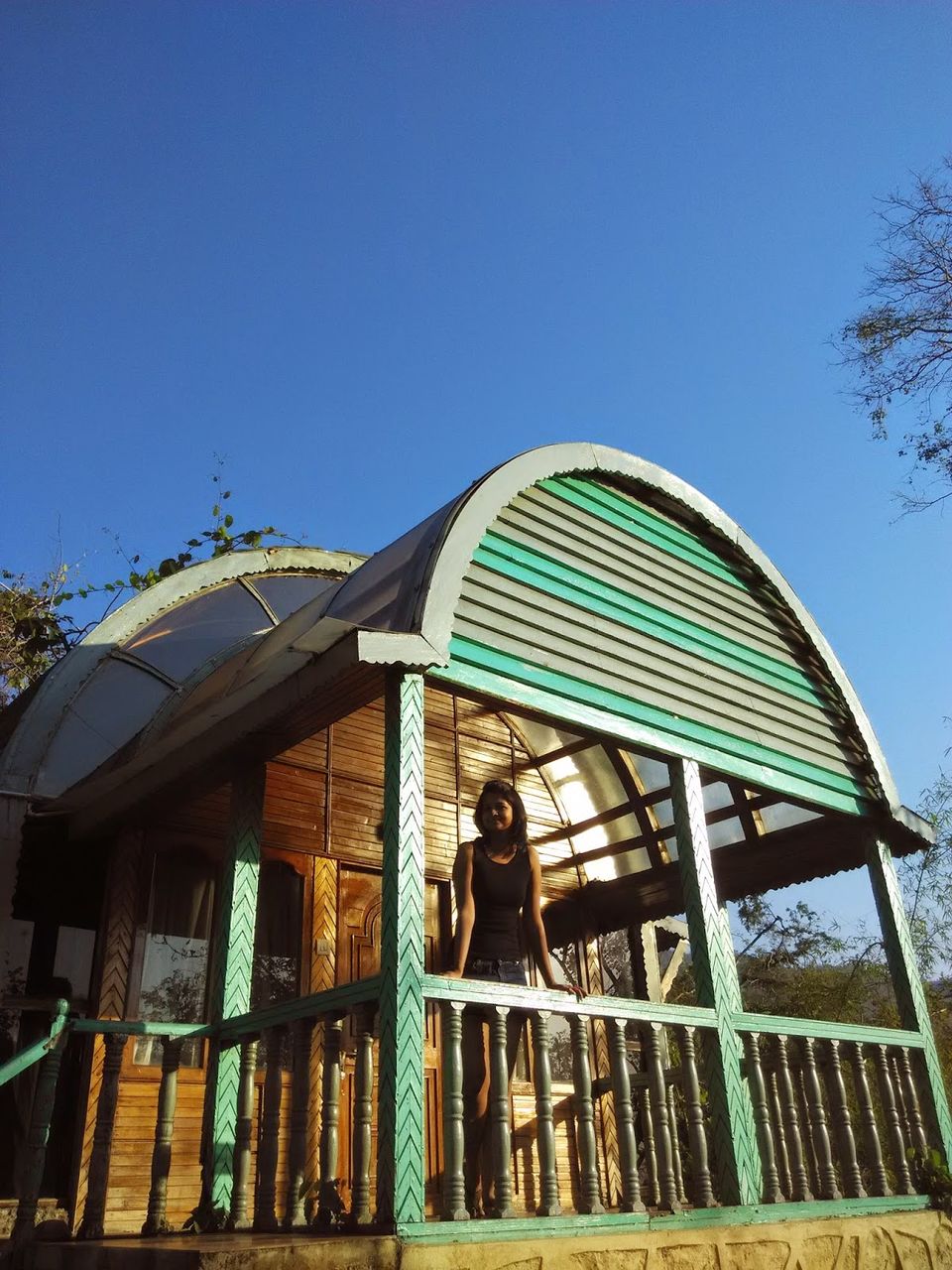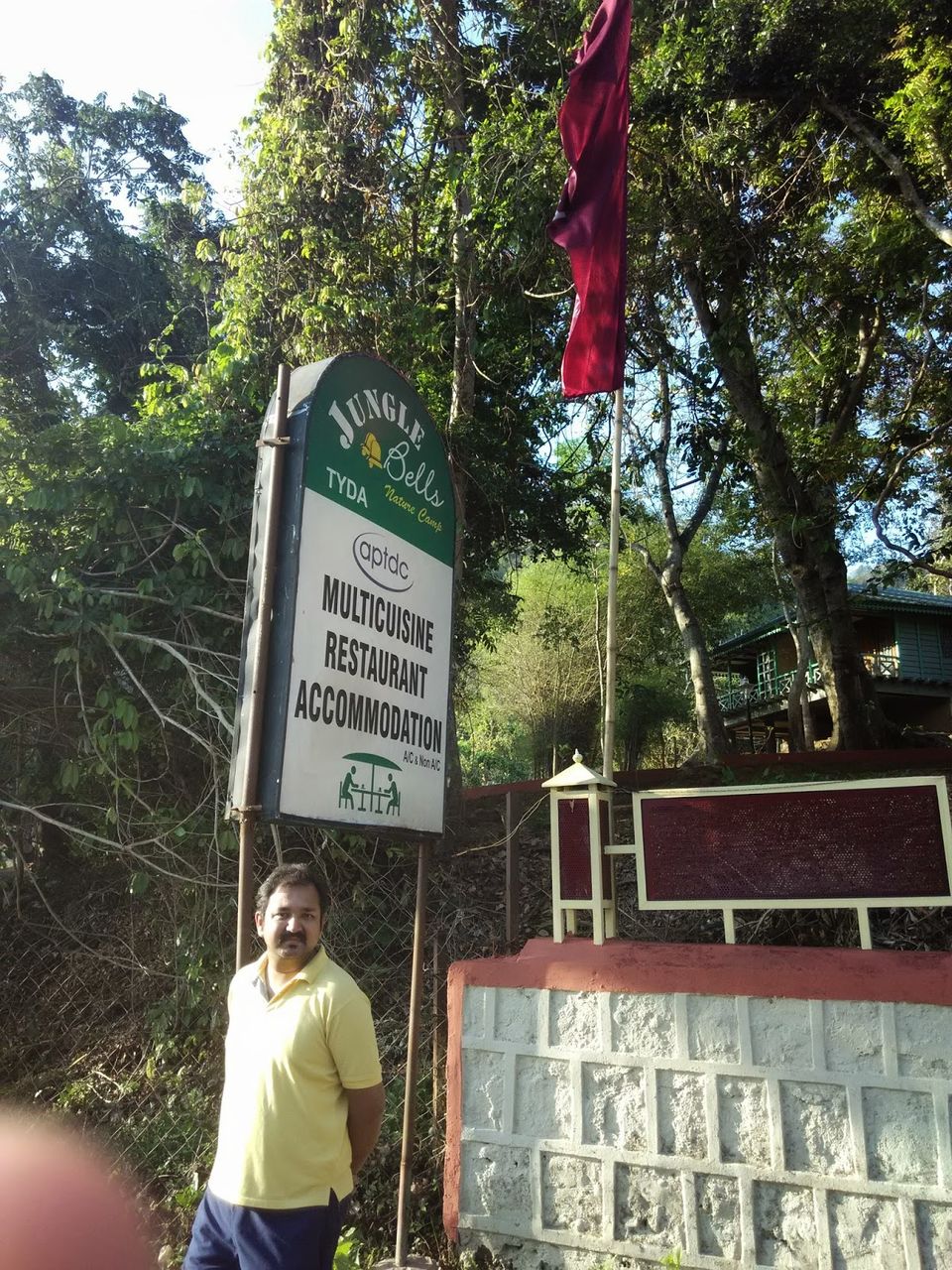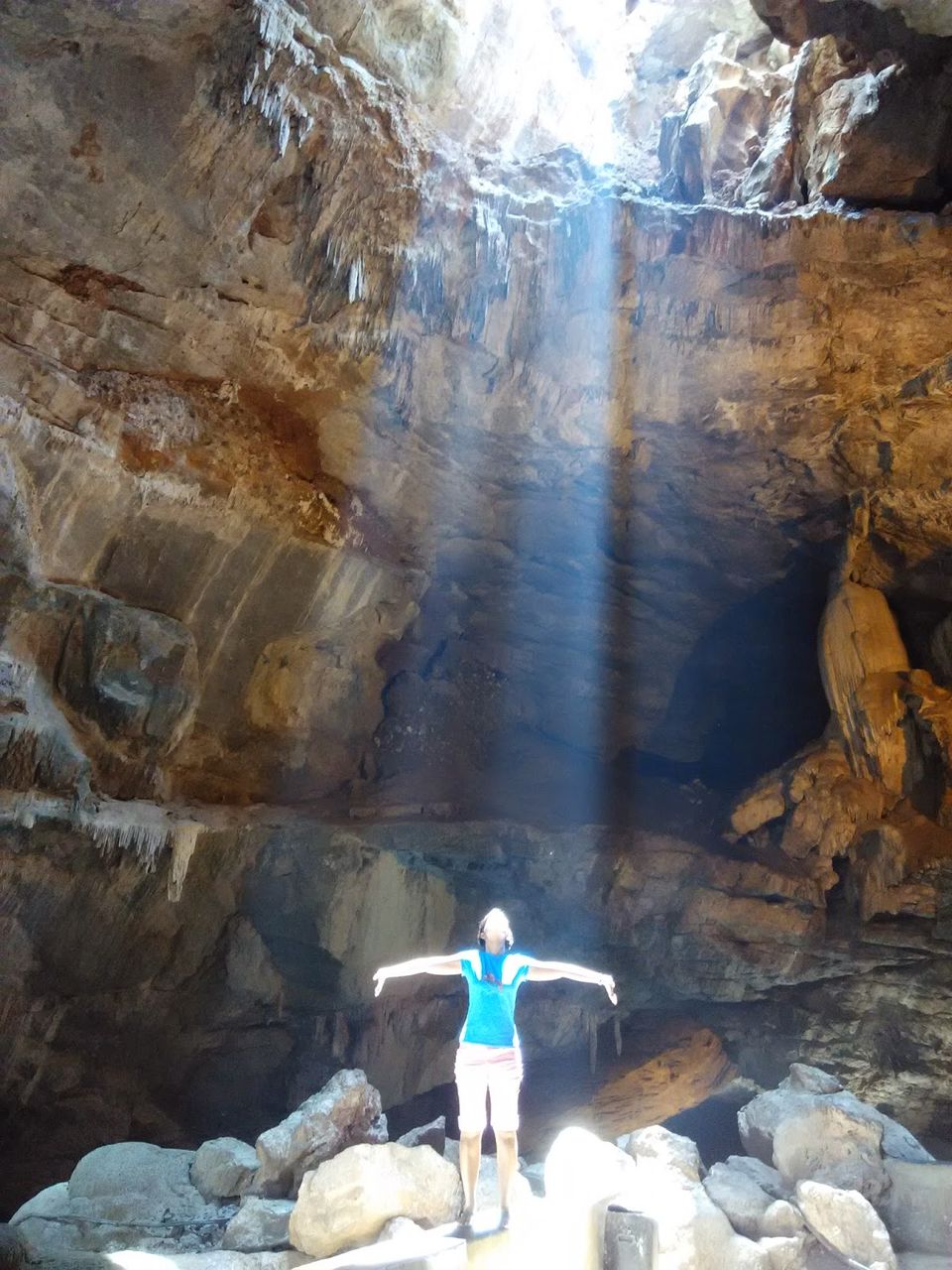 I have been in Hyderabad for a couple of years now and in my experience, Andhra Pradesh Tourism has picturesque properties, that are well placed to reach by means of public (i.e. affordable) conveyance and easy to book online. While stargazing on net, I chanced upon AP Tourism site and a bit of curiosity on where all do they have their properties lead to this weekend exploration of Tyada. I planned a two day trip to Araku Valley covering Tyada & Borra Caves starting Friday evening till Monday early morning: door to door in INR 8500 for two. So read ahead for details on place and how to get there, what to cover and what you will spend. I travelled to Tyada in March 2015.
Tyada is a sleepy hamlet in Araku Valley, near Vizag. East Coast Railways makes it a wonderful journey to reach this place thorough 58 tunnels and 84 bridges through Anantagiri Forests that cover Araku Valley.
If you wish to be out in a place that is out of bounds to mobile networks, warm and simple hospitality with good country flavoured food and still safe and secure for a cautious mind, Tyada makes an excellent place for recluse. AP Tourism has an eco-tourism resort here which is walking distance from the railway station through a trail.
Day 1: Tyada Jungle Bells Camp has wooden cottages with picturesque view and cozy privacy; cottages are air conditioned- And this is an avid example of what global warming is doing to India and elsewhere. There are multiple styles of cottage and we stayed in two (long story cut short: AC failed and we got upgraded !) : Igloo- Large cottage in namesakes' shape and in New Wooden Cottage- pure English upcountry wooden cottage, that is brand new. They also have a restaurant with a good menu that is moderately priced. Dal Fry and Basmathi Rice are recommended, simple fare, good taste. Room Service is available at a premium. We had tea and snacks at out cottage and it came in sealed bags for warmth and freshness.
to do at Tyada: Seriously Nothing ! It is a place to laze around, to stroll and just relax. With no mobile signals or idiot box to bother, every hour passes by in an hour if not more. We loved it after all the hush bush of city life. Reception offers a few early morning activities of bird watching, hiking etc. which we passed.
Day 2: We checked out around 10 AM and waited to a local bus to Borra Caves. Will detail out on the journey in later part of the blog. Borra Caves is a gift of nature that is 150 million years young and is a marvelous collection of stalactites, stalagmites and around it, man's imagination. It is a wonderful experience to visit these caves. Recommended that you to take a guide for they do not charge more than 100 bucks, will take you around with a torch and share a few local folklore for the caves.

There is a waterfall nearby to which we gave a miss. We returned to Vizag and had a late supper and enjoyed a walk on RK Beach before taking our train back.

Travel Details: If you wish to travel well and within means, plan ahead and travel by train to Tyada and return via Vizag. Book your abode well in advance by AP tourism website. This ensures you cover both hills and sea in same trip, and enjoy train journey through tunnels and valley courtesy East Coast Railways. Do take printout for your room bookings and carry a govt id.

Friday Evening: 12728 Godavari Express from HYD at 1750 to Vizag by which reaches Vizag at around 6 AM giving enough time gap to take next train to Tyada , 58501 that is at 06:50. There are no other trains, thus this is the only combo that you can use without a longer stopover. Cost: 2100 in AC 3 for 1st leg and 200 in SL for 2nd leg of journey.

Saturday : While you enjoy scenery, don't forget to keep a tab of your destination as Tyada is a very small station and hardly sees any footfall. Alight carefully as there is no leveled platform, cross the railway track and take the pagdandi to reach road and then walk along for another 1 KM to reach Tyada Jungle Bells Resort. By the time you reach and freshen up, it will be time for an early lunch. Enjoy good food at their restaurant. Relax for the day. Cost: 2300 for Igloo Cottage. keep 300 for each meal.

Sunday : Wake up early and take a stroll through the resort. Once you check out, wait for a local APTDC bus to Borra Junction from right in front of the resort. There are no direct buses to Caves. Avoid autos for 2 reasons: you may not find one and if you may find one, they may ask for way too much. Once at Borra Jn, take an auto to Borra Caves. Cost: 14 for bus and 30 for each head if you travel by share and on your bargaining skills if you wish to take full auto. I paid 150 for 2 with 4 others in that big auto.

Take an auto back to Borra Junction and then an APTDC bus either directly to Vizag or change to Deluxe at S. Kota. It is a long journey for 3 hours or so, so ensure you have enough stories to share and water to drink. Once you reach RTC Complex, look out for a decent place to eat and relax a bit. Since your returning train is 22203 Doronto at 2015 hours, you got plenty of time in hand to explore Vizag. Since you are around RTC, suggest you take APTDC buses as auto will fleece. We went to RK Beach. Being Sunday evening, it will be full of crowd. Beach and water, both are not so clean even by Indian standards, so recommended only for a stroll. Anyways, you will have a backpack or a luggage to manage too. Doronto does not serve food so take pack for your dinner at Vizag station itself. Back in train, I am sure you will sleep like a log, just the way we did. Cost: 100 for back to Vizag and loose change for travel within city & 2400 for AC 3.

Last Few Words: As a wanderer, be eager to explore, believe in self help and don't over-expect for luxury and you will have a wonderful experience.