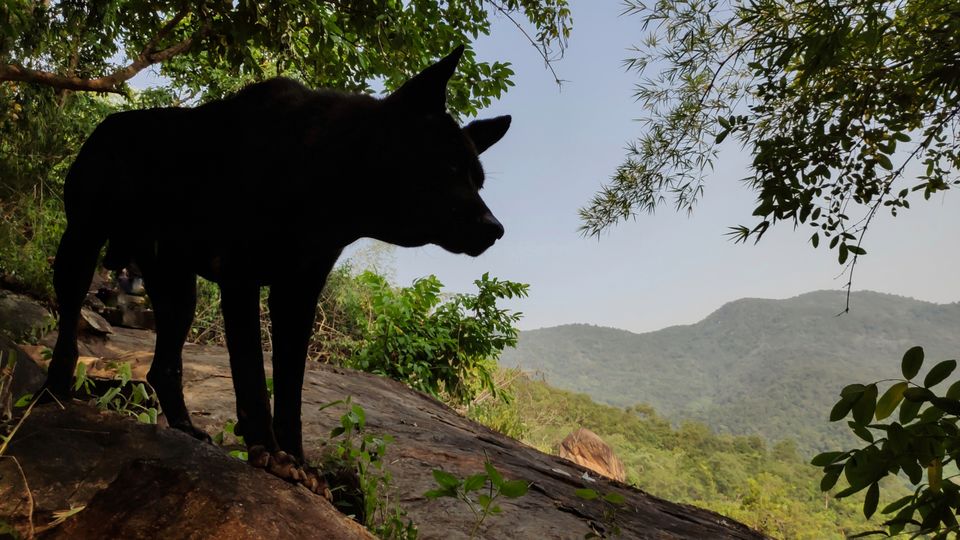 Devarapalli, a small village situated 84 km away from Vizag. This village welcomes you all over the day with it's peaceful greenery. Devarapalli is mainly famous for it's waterfalls which is now being called as Bahubali waterfalls because of it's little bit similarity to that of the movie "Bahubali".
After driving 65 km from Vizag, we have to drive the remaining 18 km on a mud road(2 metres width) which is covered with small rocks and stones. It was very difficult to drive bikes and mopeds. We somehow reached a place which is the end for vehicles and we had to continue the last 2 km on foot which is not so easy because of it's 35-45 degrees elevation. Despite of the difficulty to trek, we enjoyed all the way because we were amazed by its beautiful forest and the views were vibrant.
We hiked all the way till we reached the waterfalls. The last 500 metres to the waterfalls is the deadliest way because one may fall down from the rocky  surface which we were hiking in and might drown.
The Bahubali waterfalls which I mentioned above is like so fresh and cool. The force and pressure it produces is so immense . We sat on the rocks just below the waterfall and we felt it like a water massage but it hurts sometimes 😅
Dear devarapalli, you're amazing and beautiful.
This place must be visited if you're in Vizag . The following are the photographs which I took in devarapalli with Poco F1.
The black mountain dog which I captured is one of my favourite photographs, that day I was amazed by his stills while I was capturing him. He really looked like the boss in that territory.
He only welcomed us to this waterfall.
Watch my video of devarapalli:
https://youtu.be/0bqGt5U8Esk