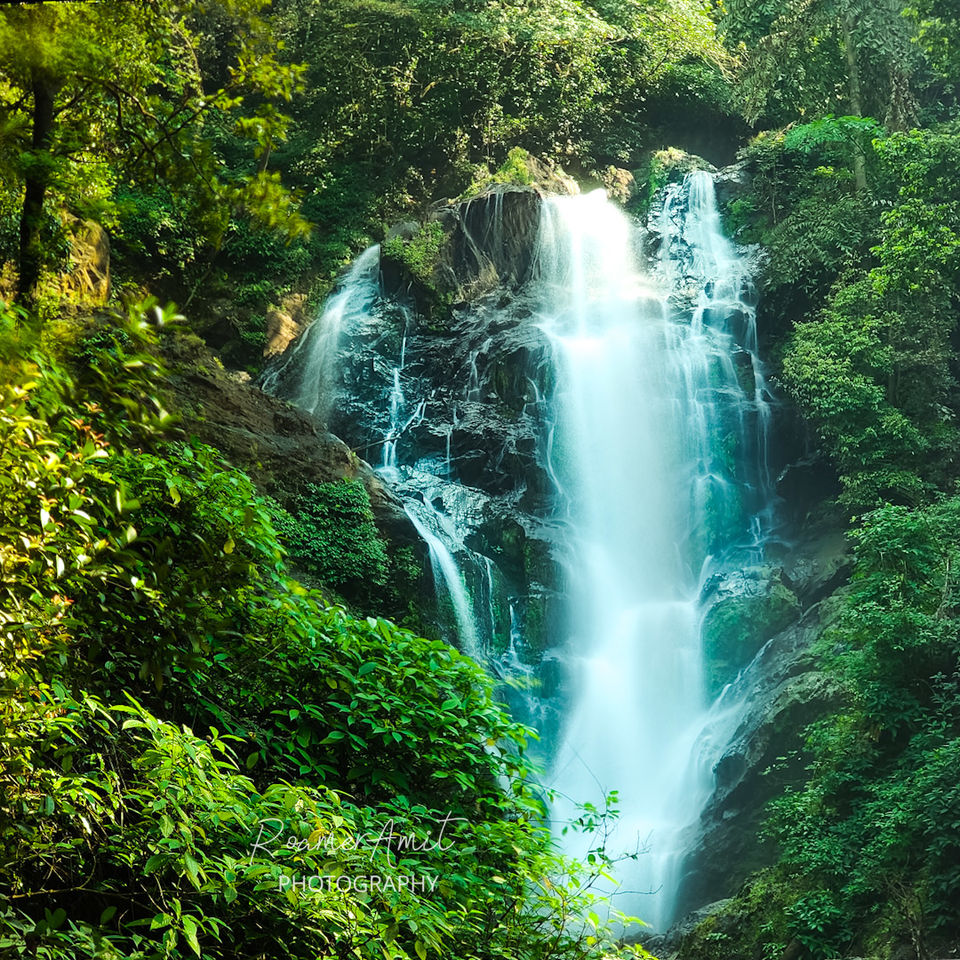 What better addition is there to an article talking about things to do near Gokarna than including some really amazing places in the same area? Here are some fantastic spots that you can see while on your travels: Vibhuti Waterfalls - a dramatic set of cascades that you can get close to and touch, Yana Caves - with breath-taking sculptures inside, and Vagumi hill - ideal for stunning sunset views.
How To Get There
If you're planning a trip to Gokarna, don't miss out on these amazing places nearby! Vibuthi Waterfalls, Yana Caves and more are all within easy reach, so you can make the most of your time in this beautiful part of India.
To get to Vibuthi Waterfalls, simply head north from Gokarna for about 15 kilometers. The falls are located in a small village called Vibuthi, which is easily accessible by bus or taxi. Once you're there, you can enjoy the refreshing waters and stunning views.
The Yana Caves are another must-see near Gokarna. To get there, just head east from Gokarna for about 30 kilometers. The caves are located in a village called Yana, which can be reached by bus or taxi. Once you're at the caves, you can explore the ancient rock formations and take in the incredible views.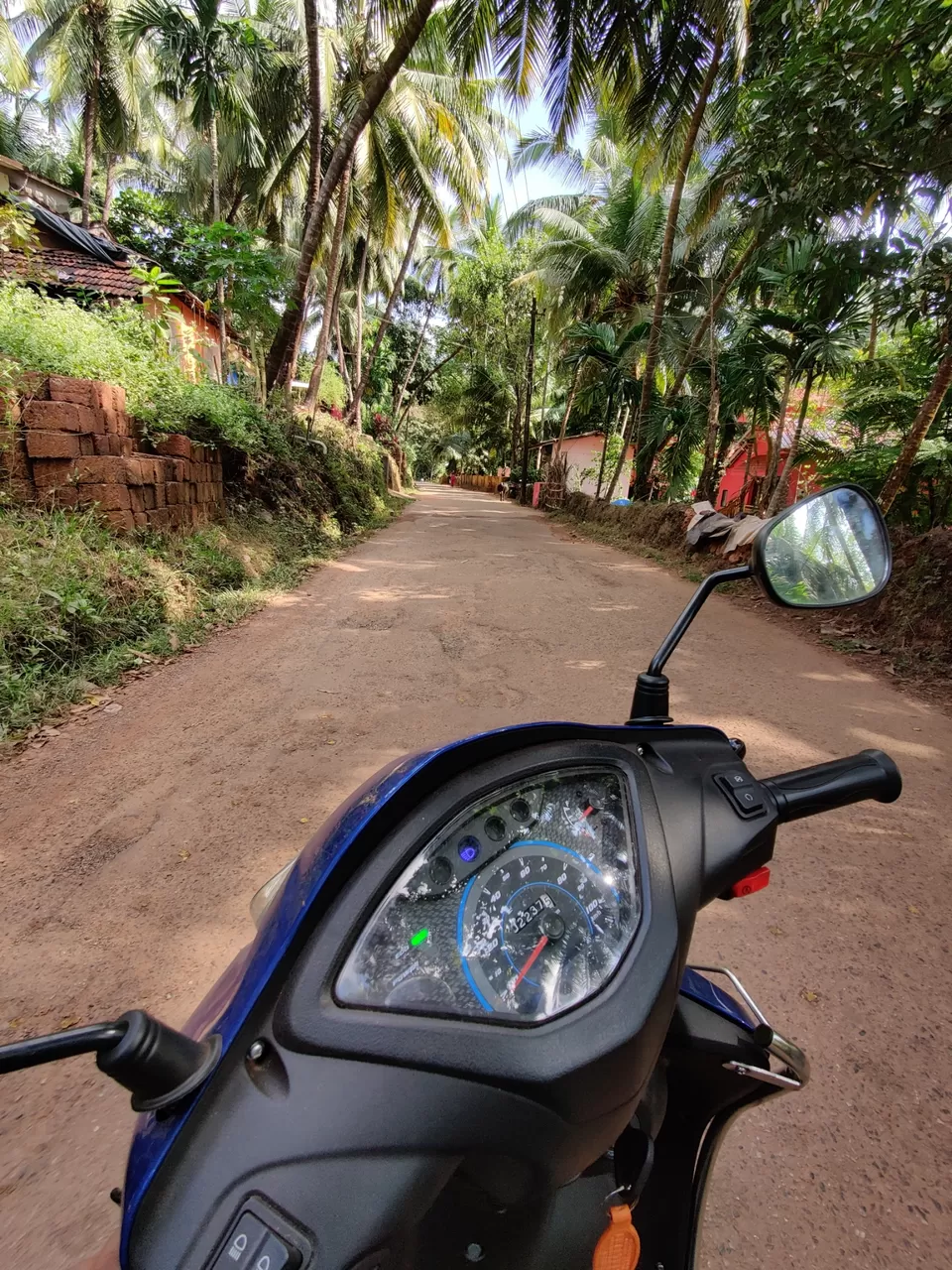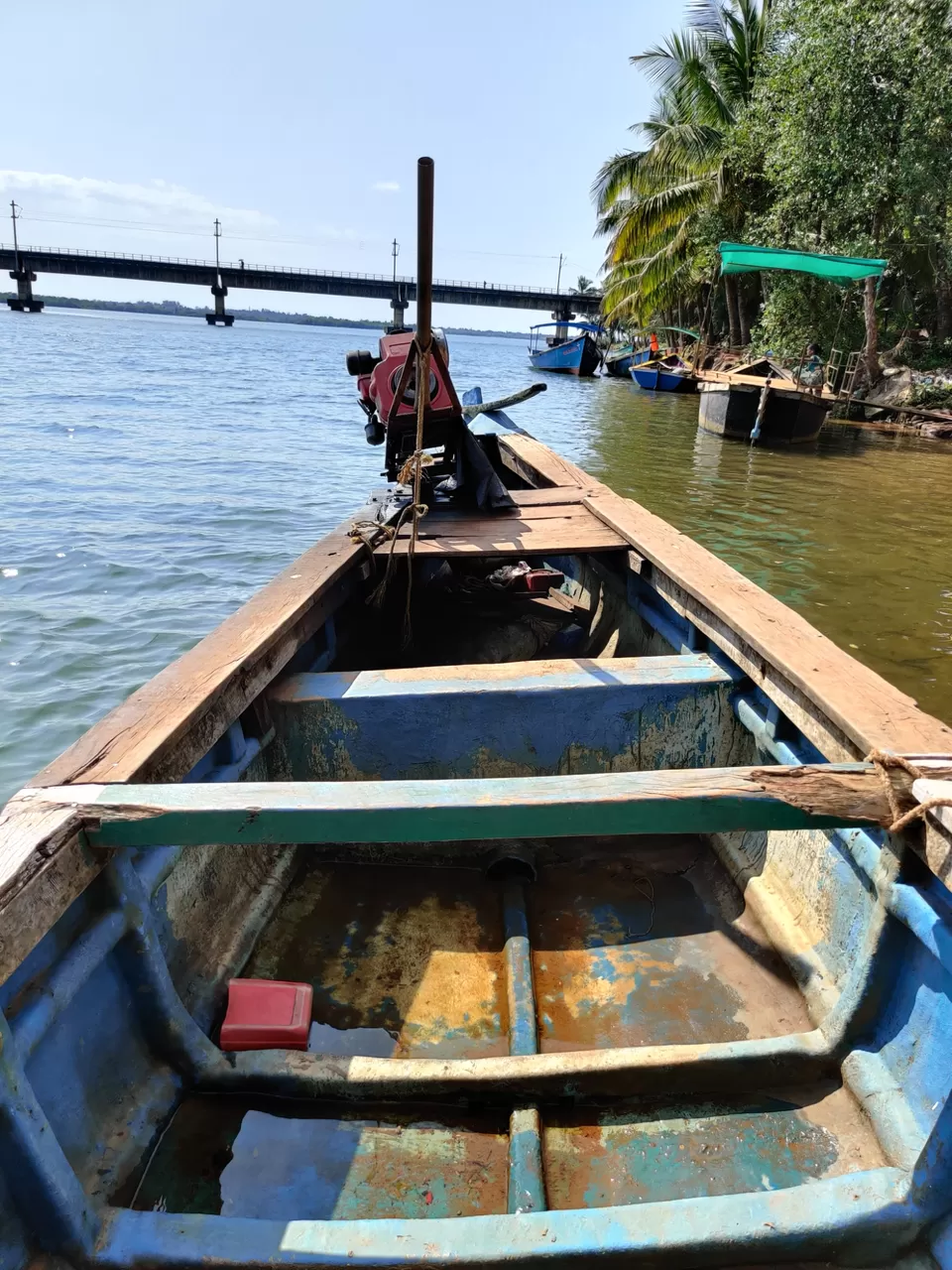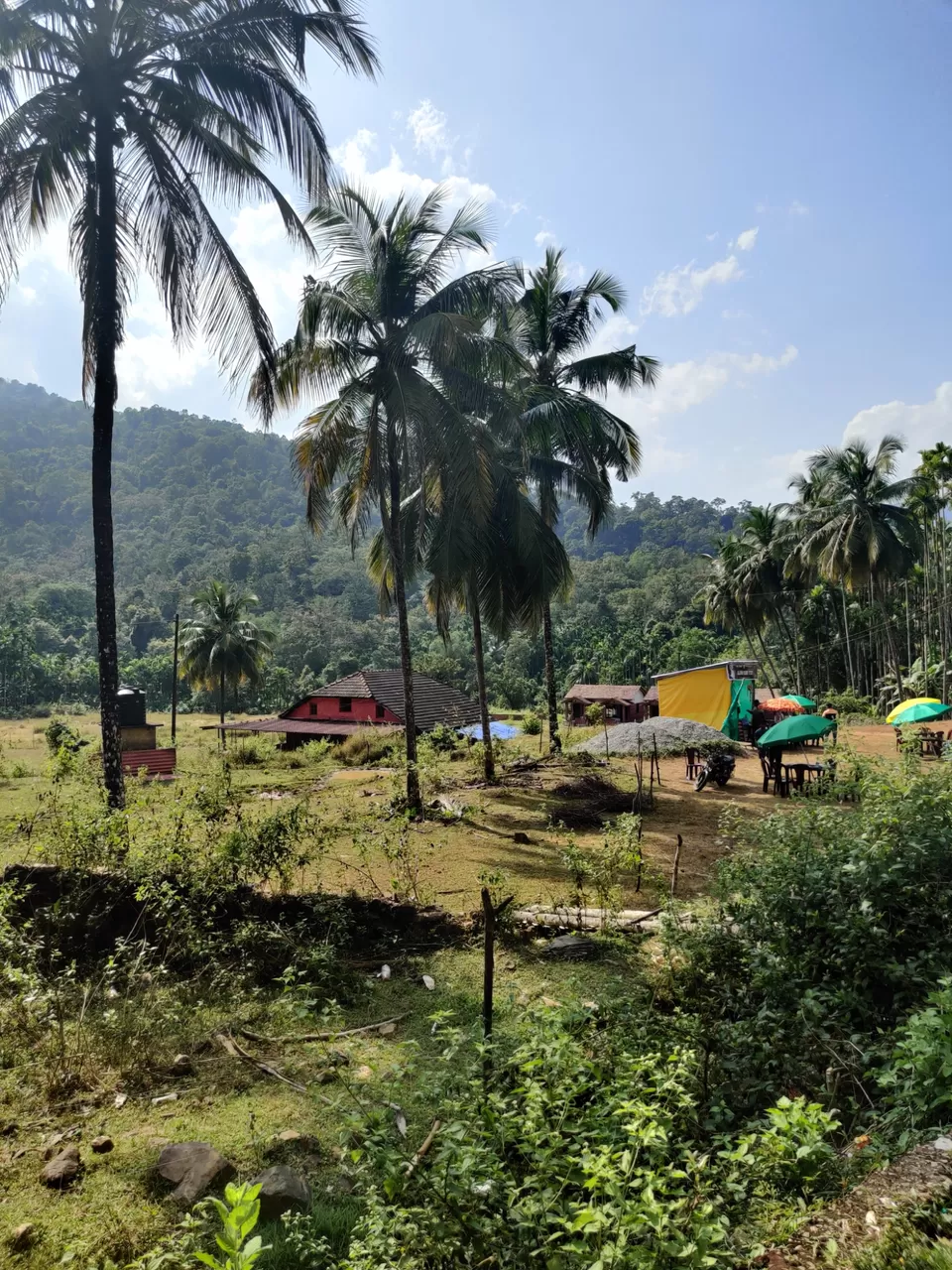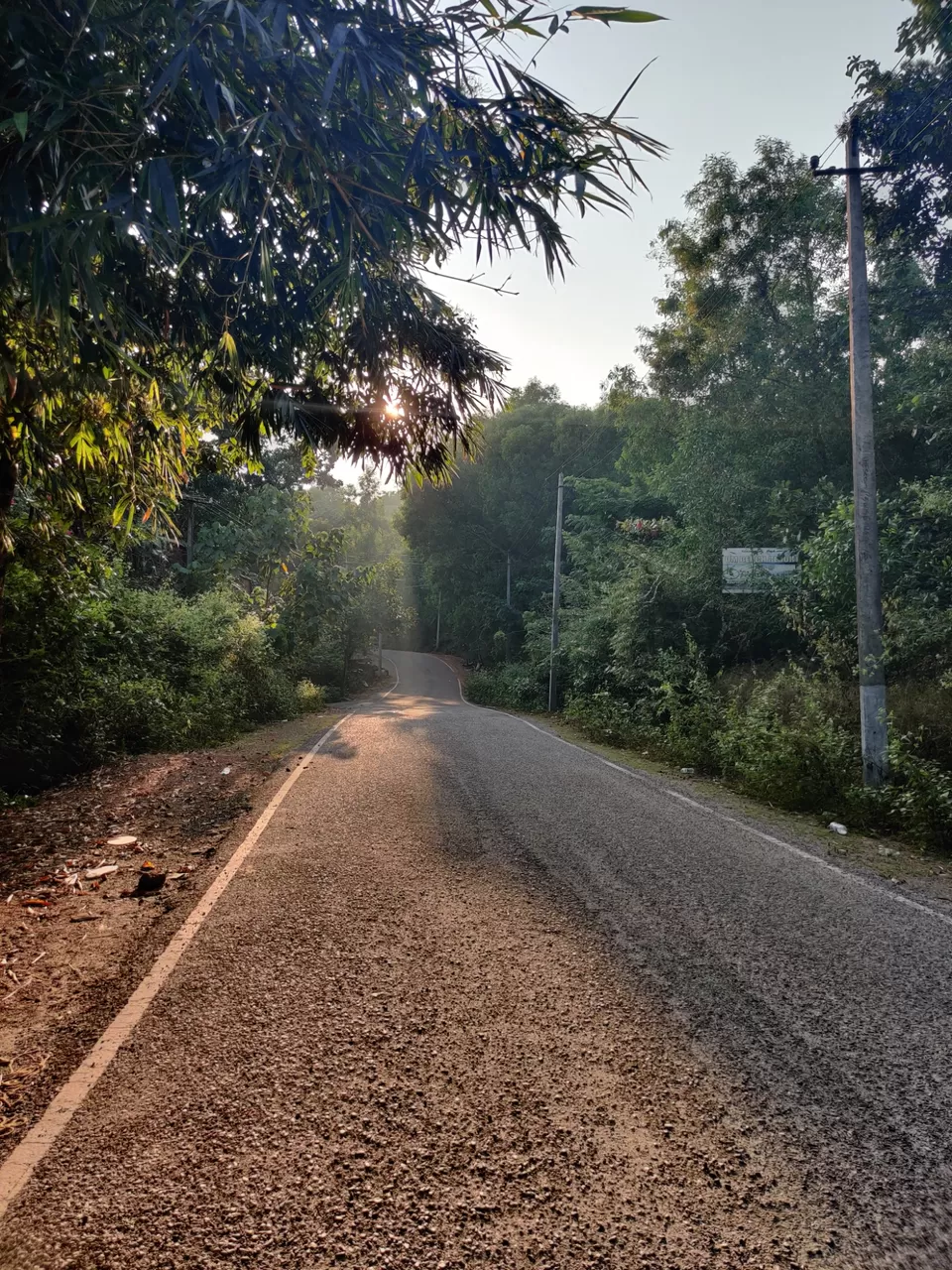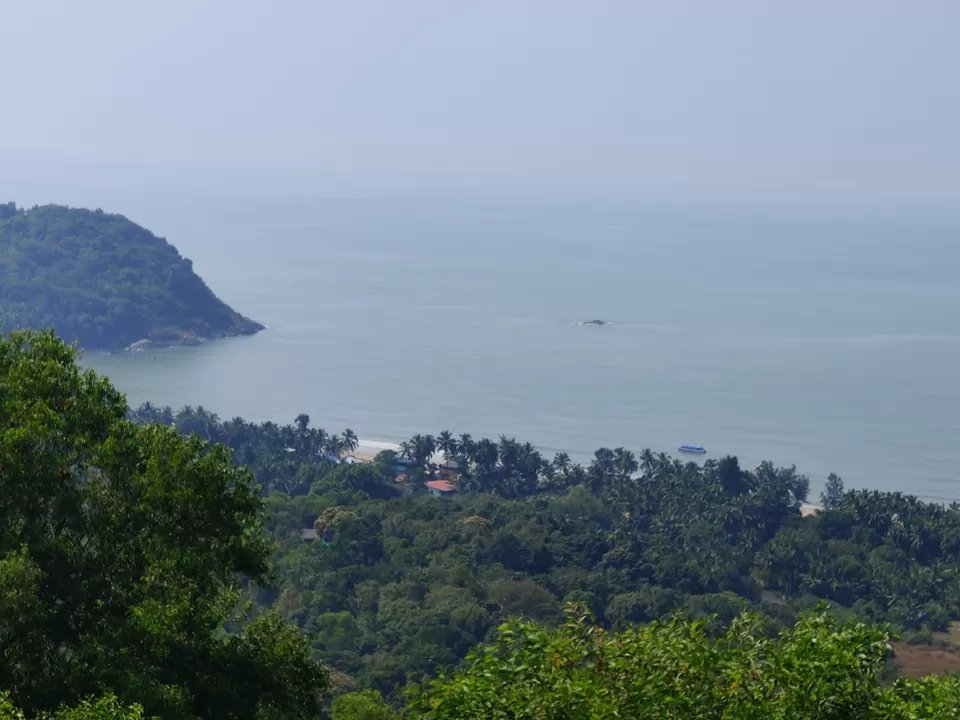 Where To Stay
If you're looking for a place to stay while visiting Gokarna, there are plenty of options to choose from. Whether you're looking for a budget-friendly option or something a bit more luxurious, there's sure to be a perfect spot for you.
For those on a budget, there are plenty of hostels and guesthouses in town that offer affordable accommodations. If you're looking for something a bit more private, there are also apartments and vacation rentals available.
If you're willing to splurge on your accommodations, there are several luxury hotels in Gokarna that offer stunning views and top-notch amenities. No matter what your budget is, there's sure to be a place to stay in Gokarna that's perfect for you.
Vibhuti Waterfall
Just a short drive from Gokarna, the Vibhuti Waterfall is one of the most popular tourist attractions in the area. The waterfall is located in a small village called Vibuthi and is surrounded by lush green vegetation.
Vibhuti waterfall is hidden in the western ghats and not yet one of those over-crowded popular tourist destinations. One should trek about a kilometer in mountains to see this beautiful waterfall. there are several small falls along trek path, we went there by enjoying the nature view while trekking towards this beautiful waterfall. Best place to enjoy with friends and family. The waterfall flows year round even in summer which is a big difference from other waterfalls. The water is pure and Crystal clear. Vibhooti Falls is very near to famous Yana caves, Distance from Vibhooti Falls to Yana caves is not more than 10 km but the route is slopy with lots of turns and curves so make sure youbdont get slipped and be attentive while trekking. This is beautiful place to enjoy solo or with family.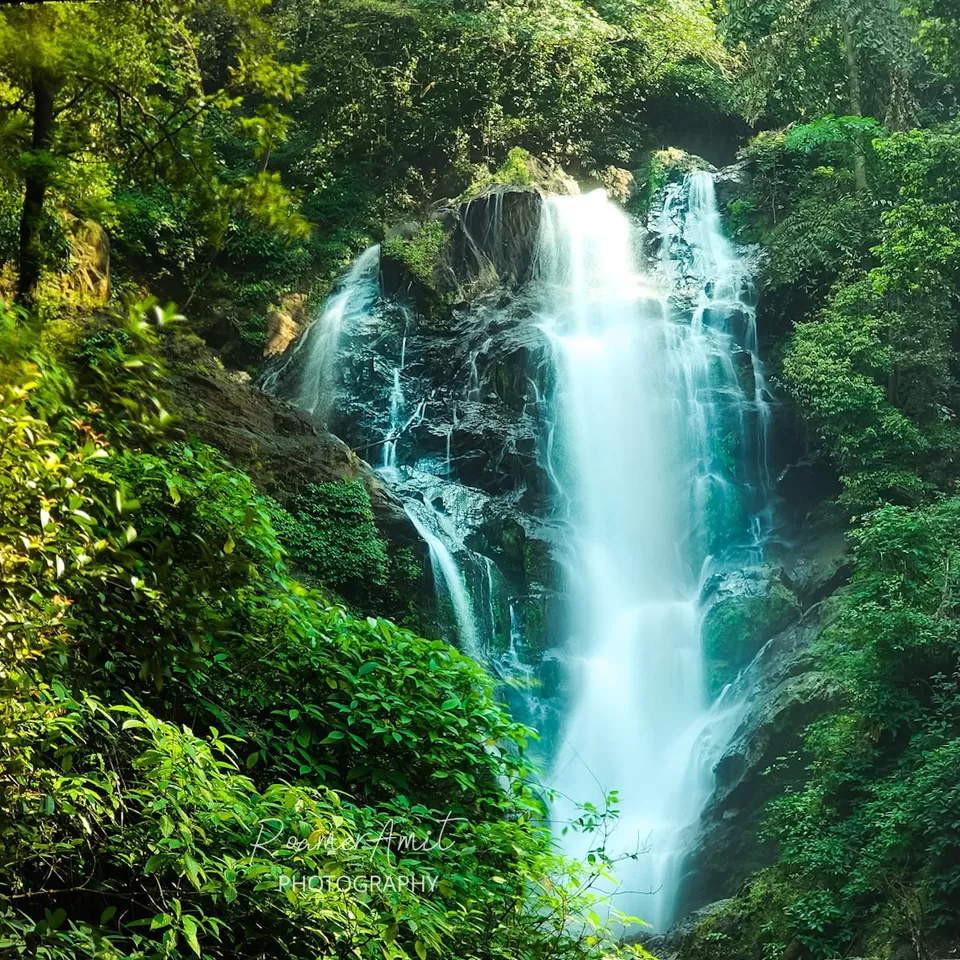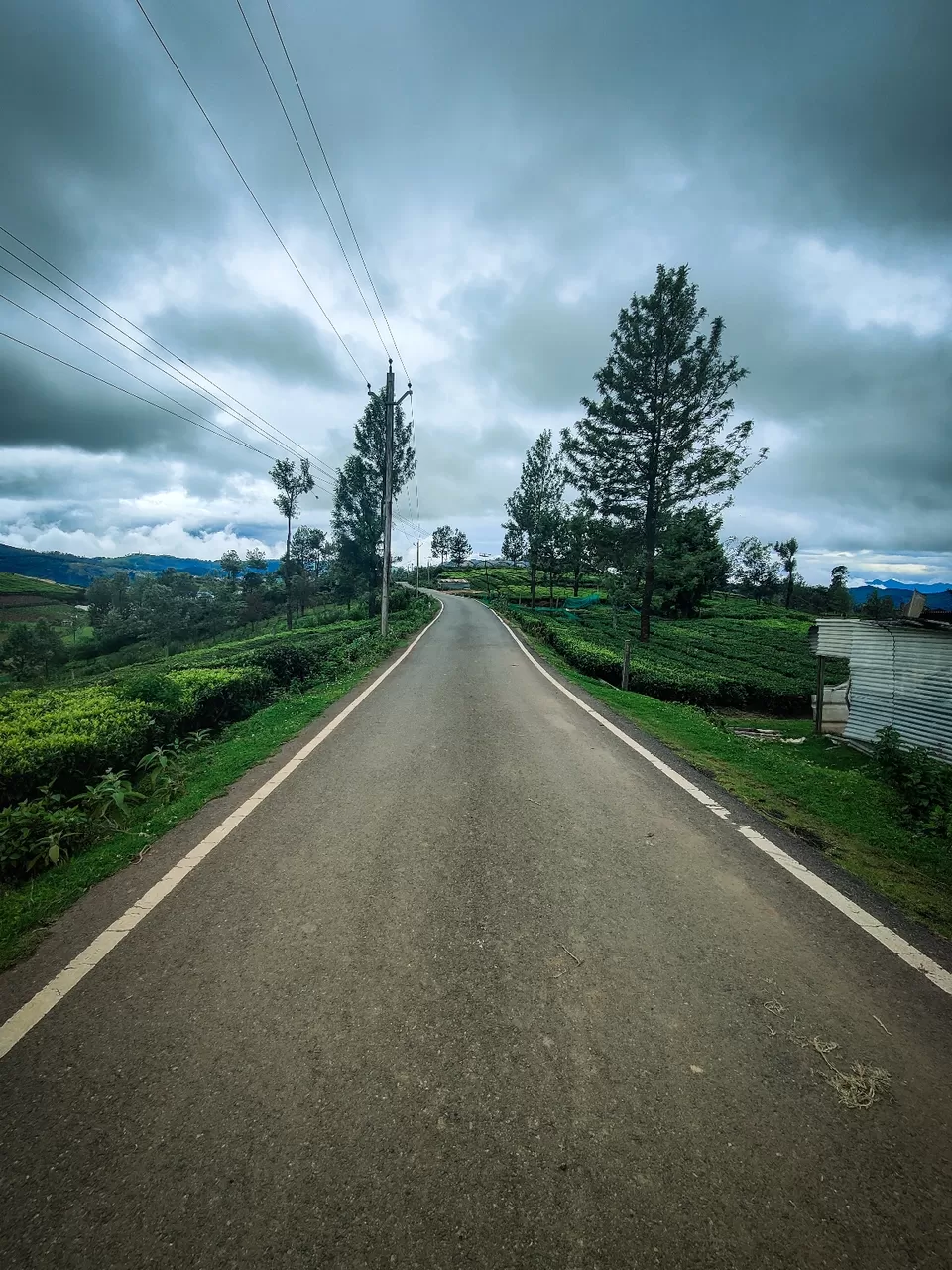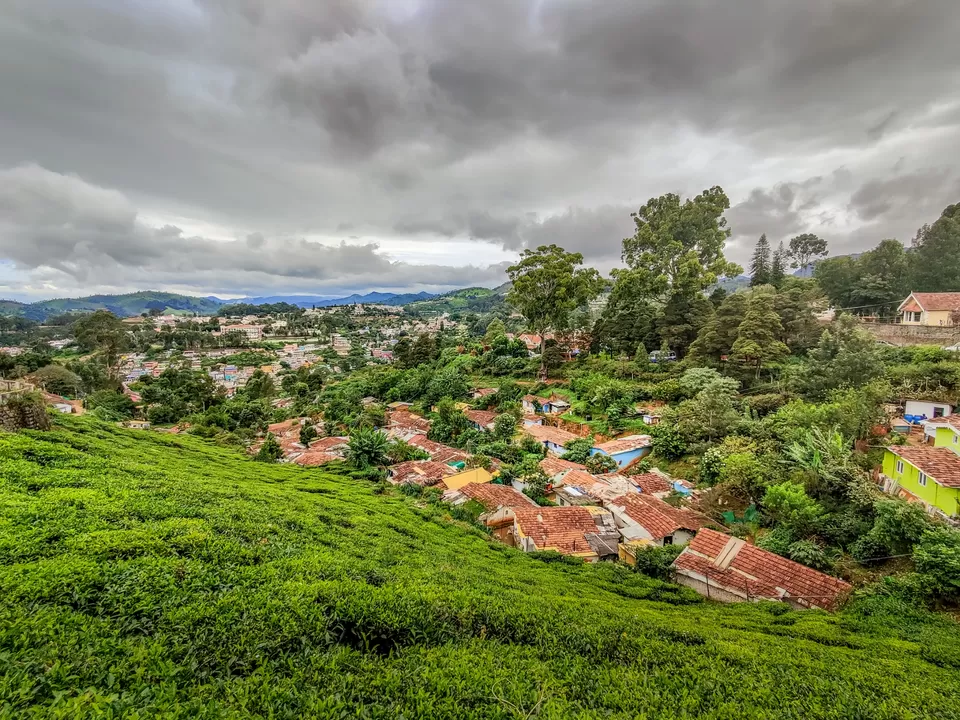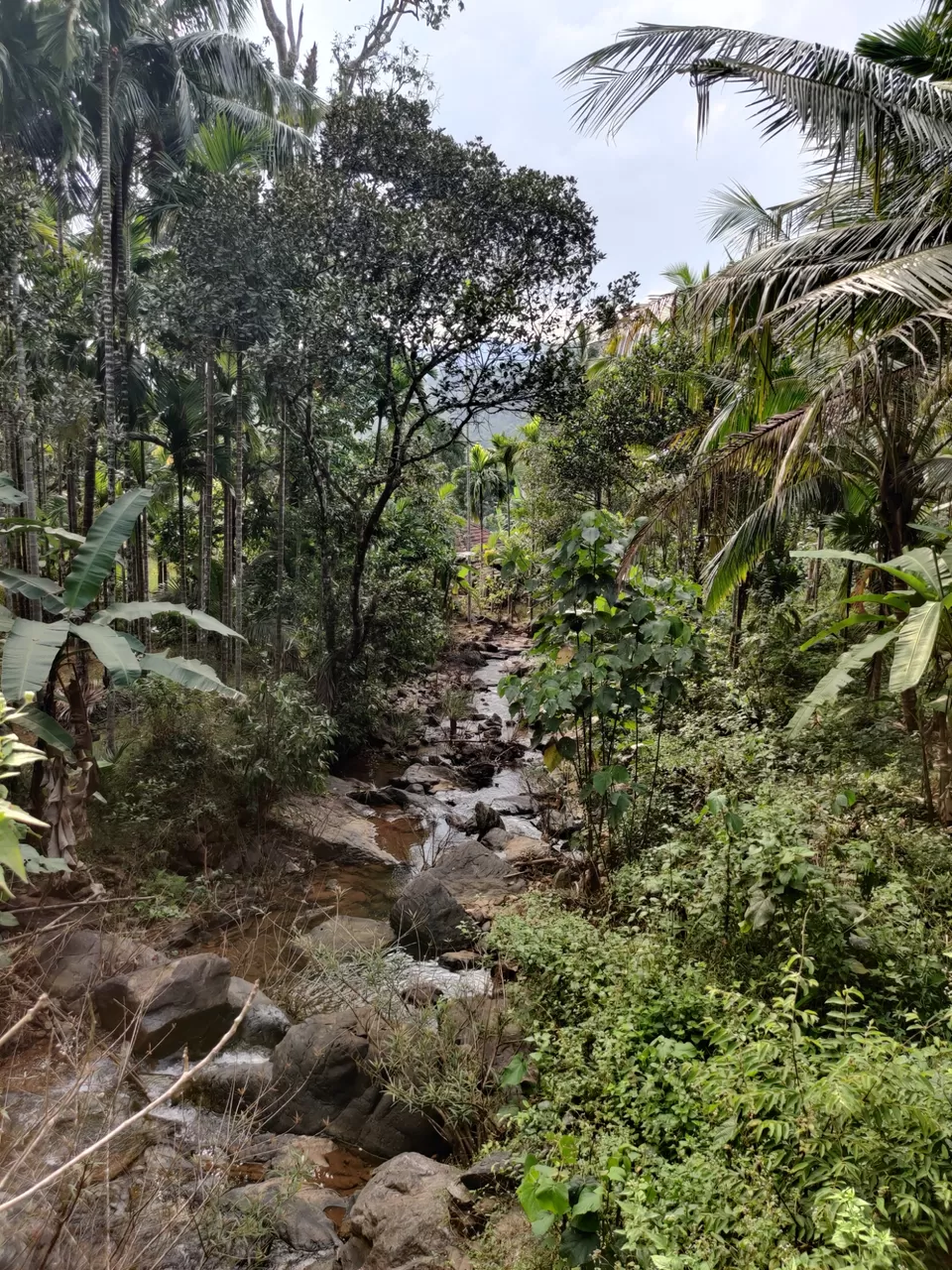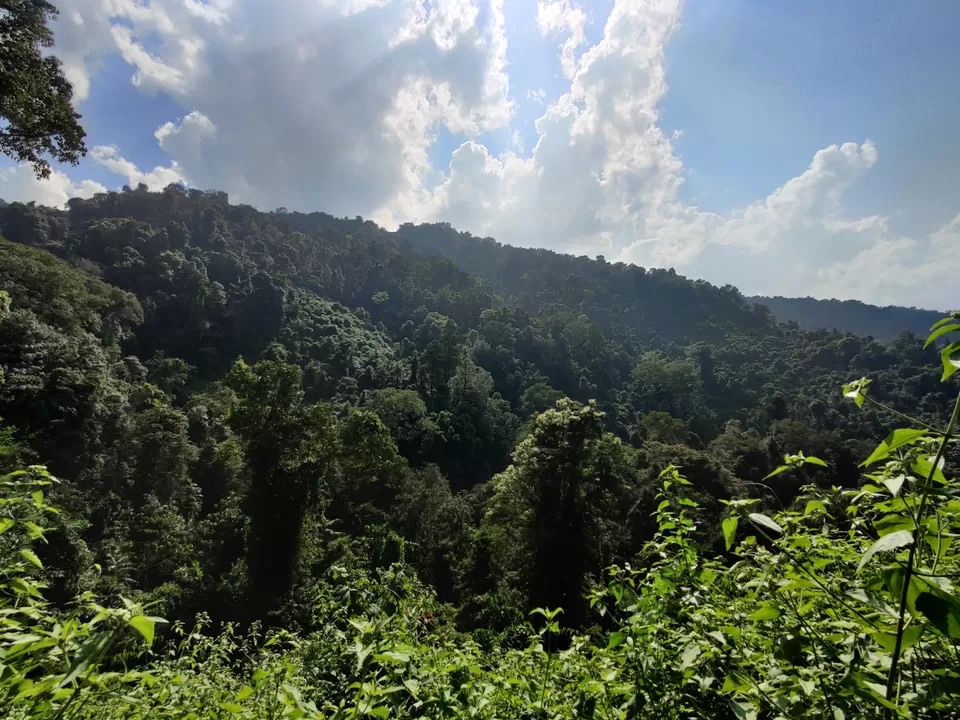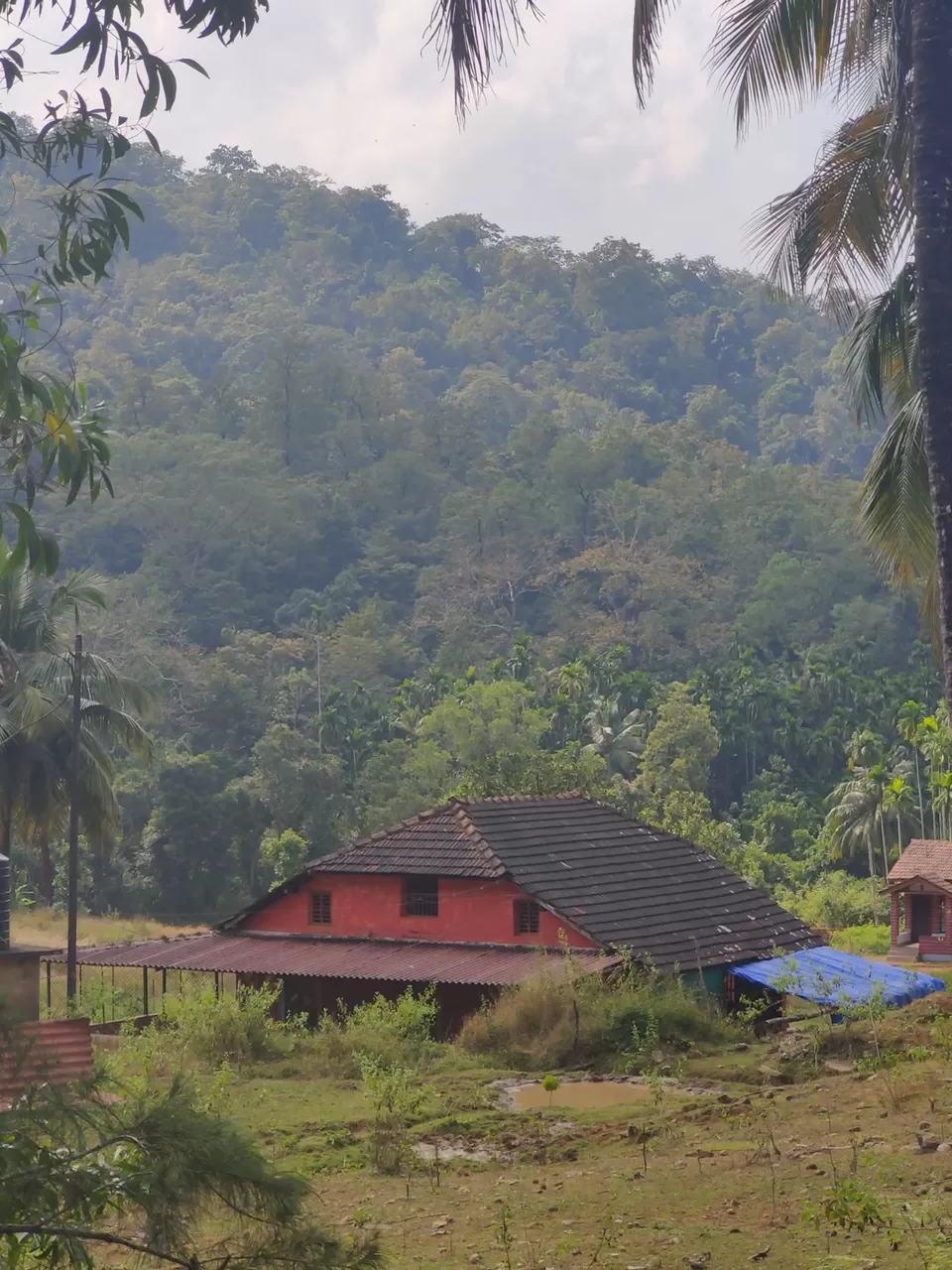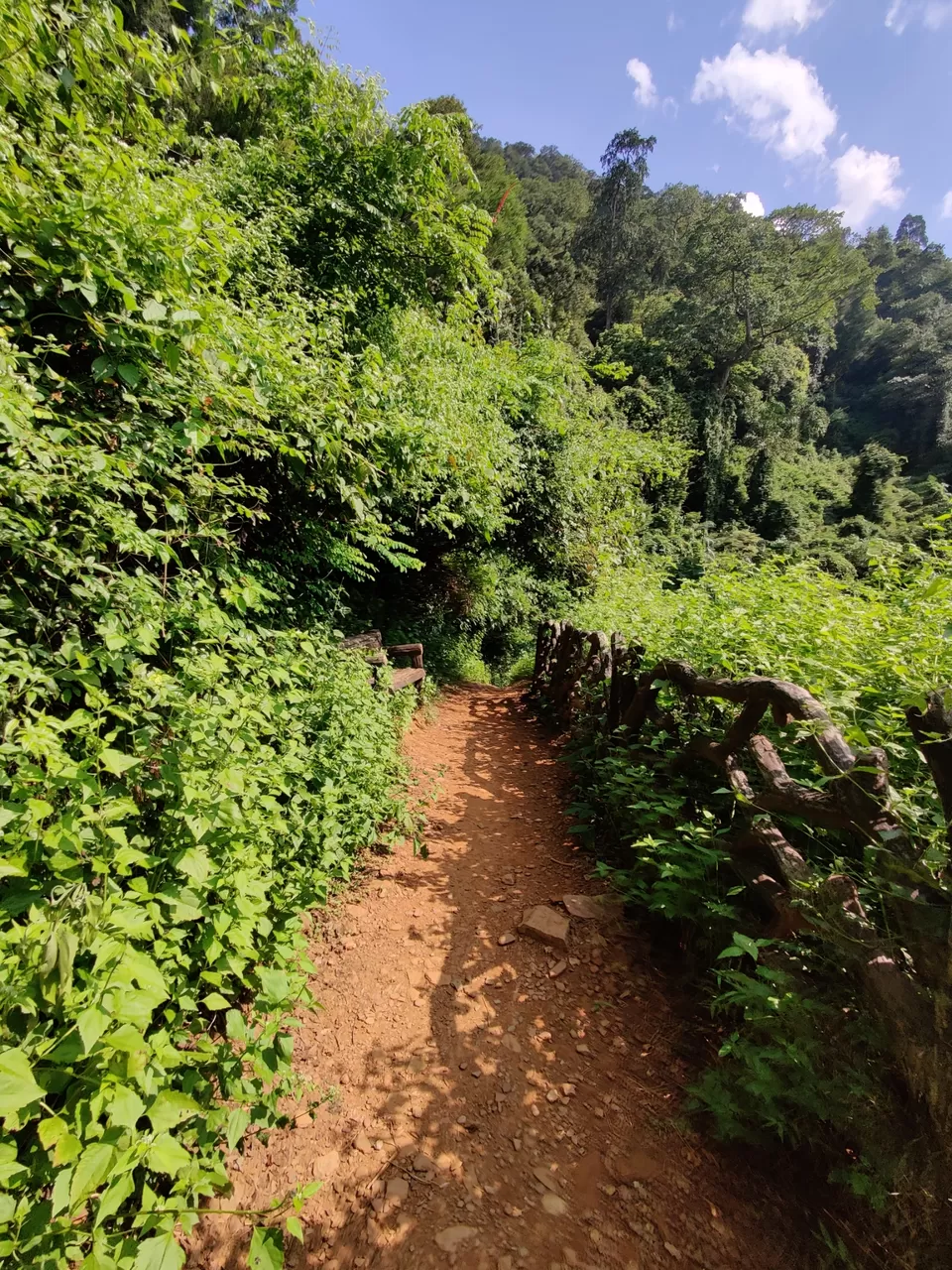 Yana Caves
Yana is a village located in forests of the Kumta, Utttara Kannada district of Karnataka, India which is known for the unusual karst rock formations.
Yana is famous for these two massive rock outcrops known as the Bhairaveshwara Shikhara and the Mohini Shikhara ("Shikhara" means "hill"). The huge rocks are composed of solid black, crystalline karst limestone. Bhairaveshwara Shikhara is 120 metres (390 ft) in height, while the Mohini Shikhara, which is smaller, is 90 metres (300 ft) in height.
You may also like to read: edakkal caves
It would be better if you can first visit to vibhuti waterfall and trek directly towards Yana caves because of you do mistake like we did by Taking two Wheeler and went by road towards Yana caves will be challenging. As roads are completely broken, mean you cannot take two Wheeler in that road before 3 kms of Yana caves, that means you need to walk on that broken stone road for 3 km on 10 degree elevation height. But after reaching there you will be mesmerized by beauty of Yana caves it's one of the beautiful architecture of nature.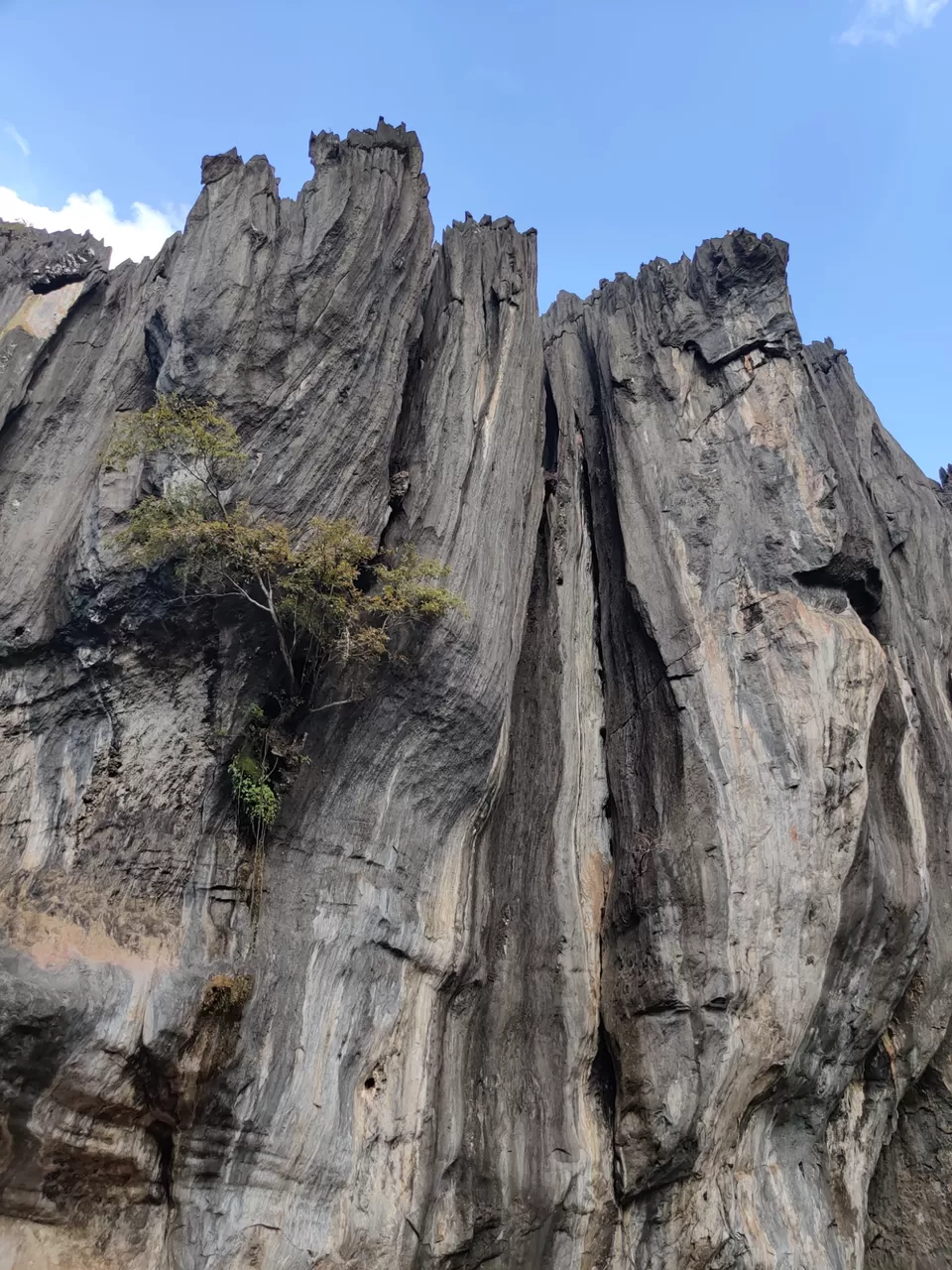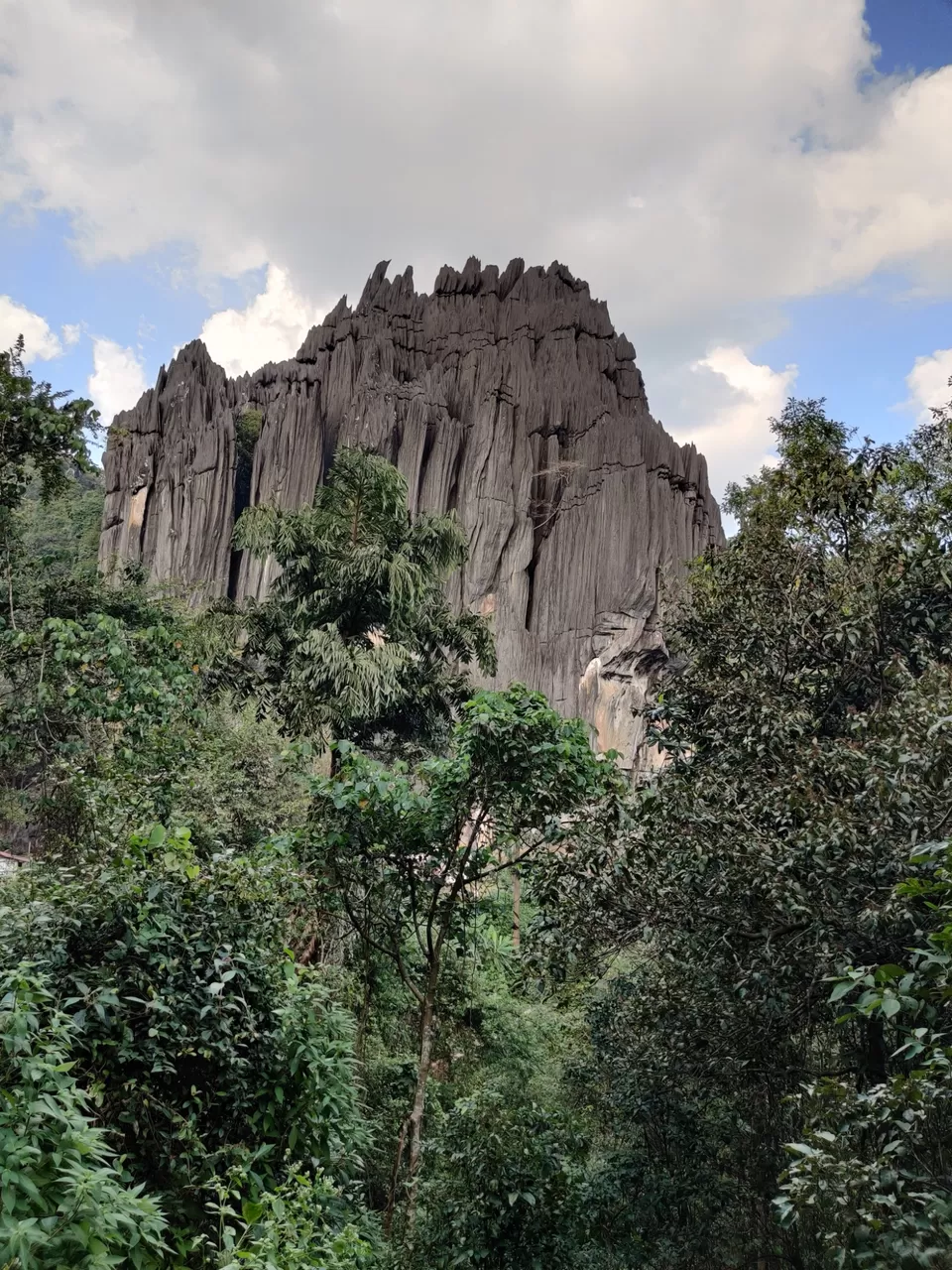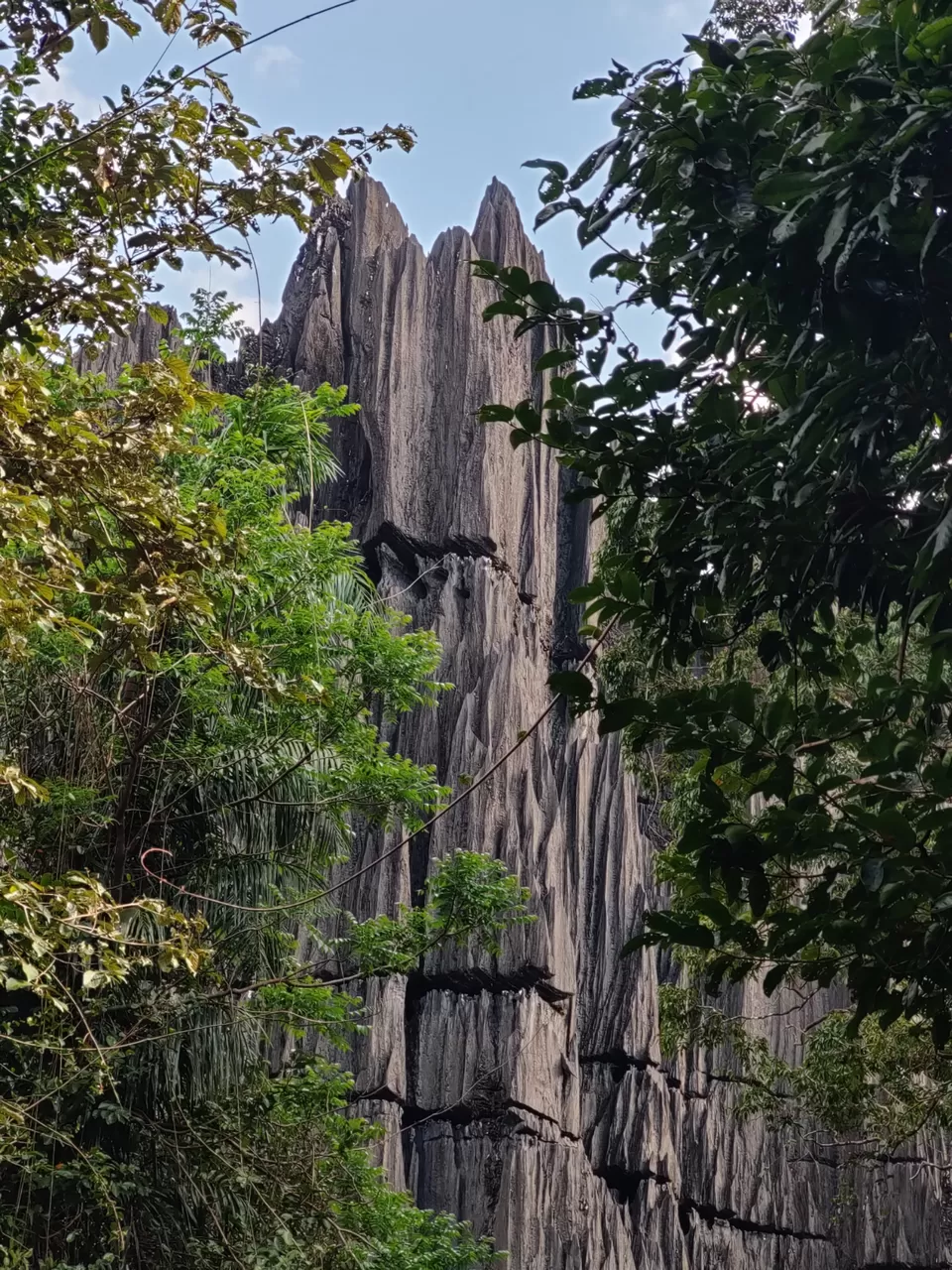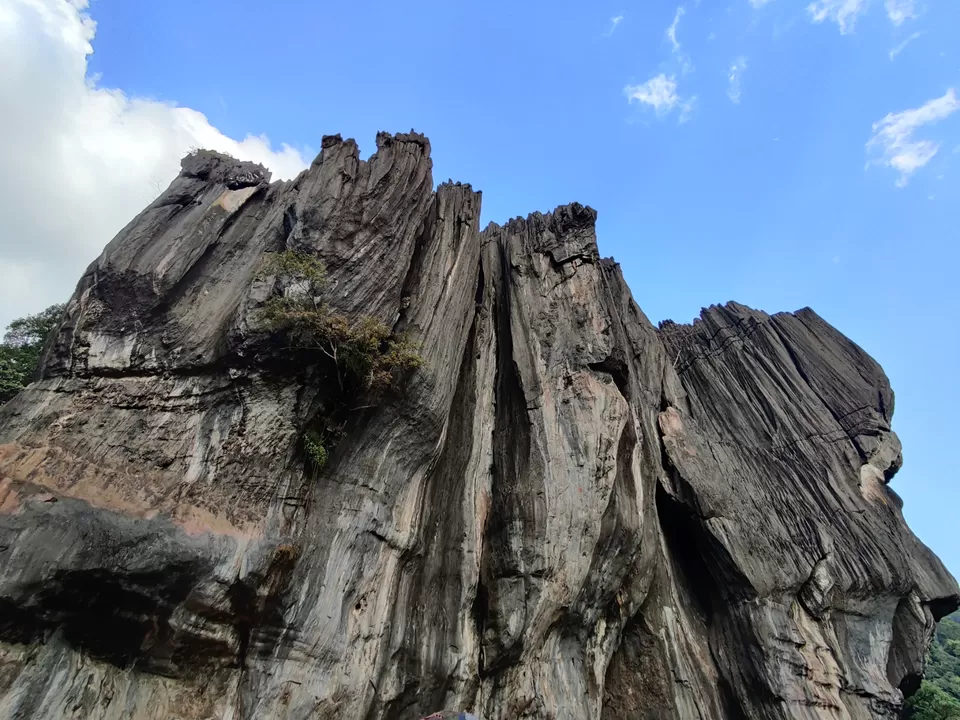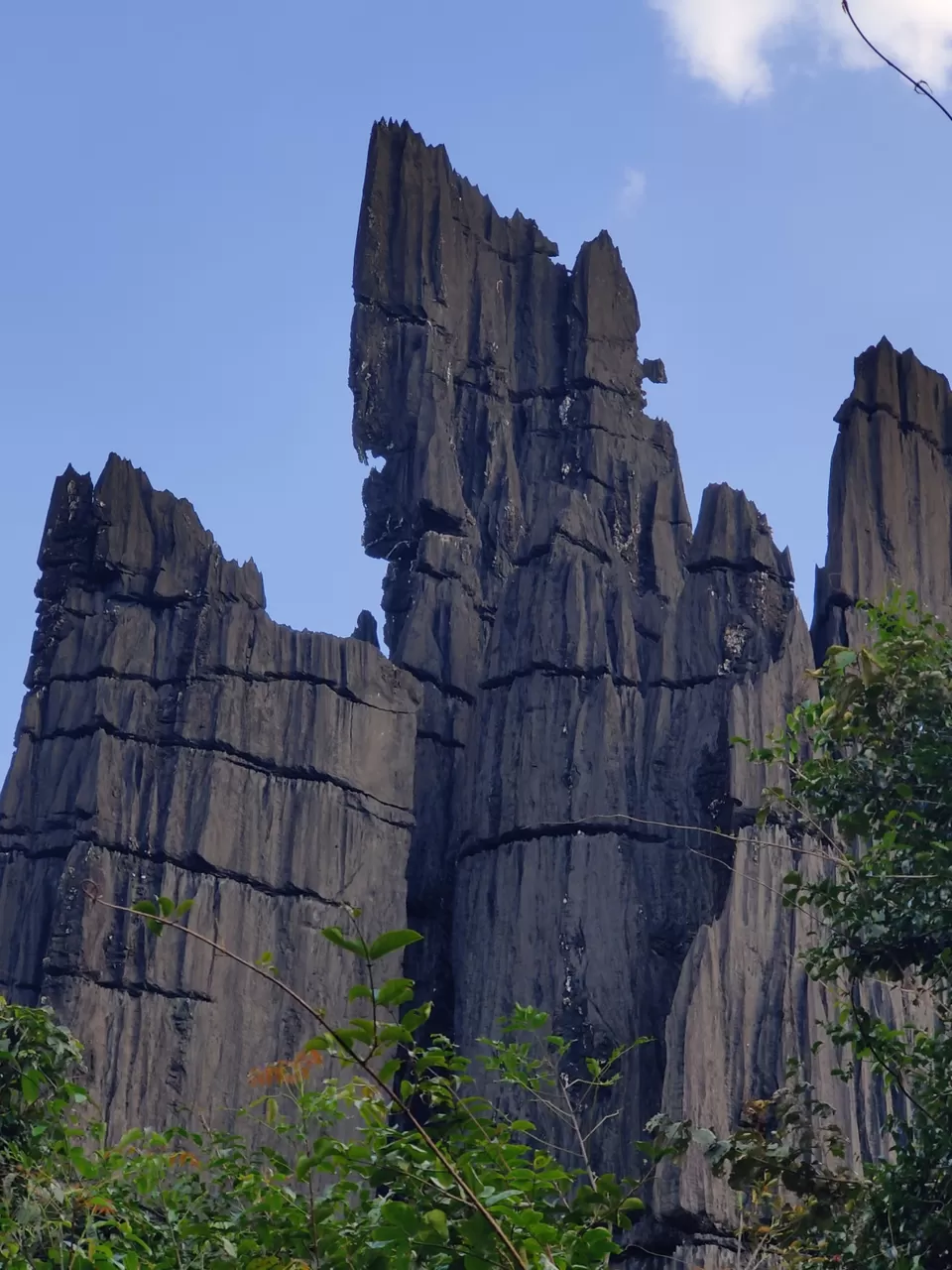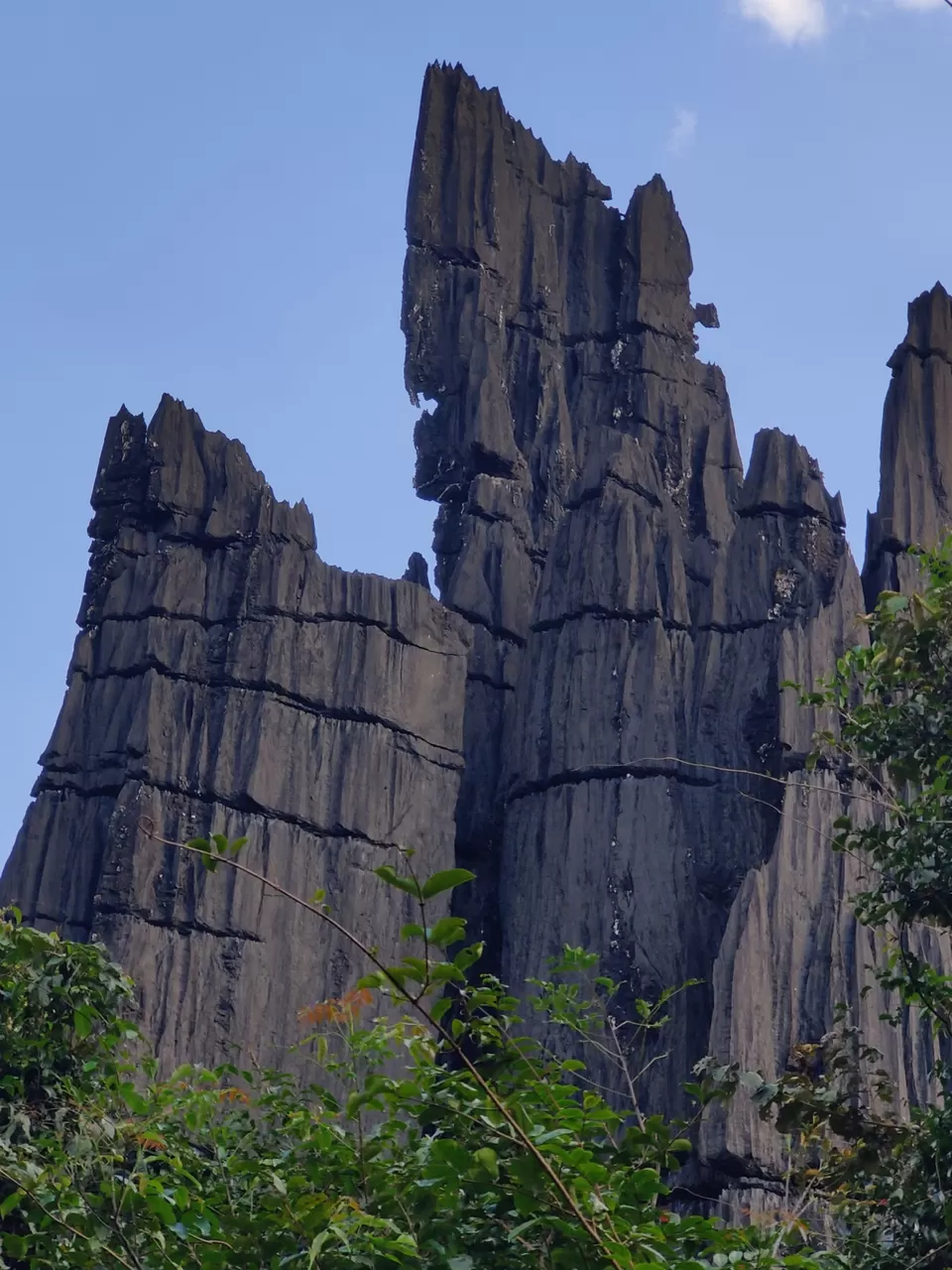 At the end I like to say if you have extra 1 day in Gokarna and want to explore something new apart from beaches then do visit this beautiful hidden gems Vibhuti Waterfall and yana caves.