If you wish to love every nano second of your trip, this is a place for you. If you love grasslands, rains, mountains, river and most of all trekking- or more of trailing, then you plan a monsoon visit soon.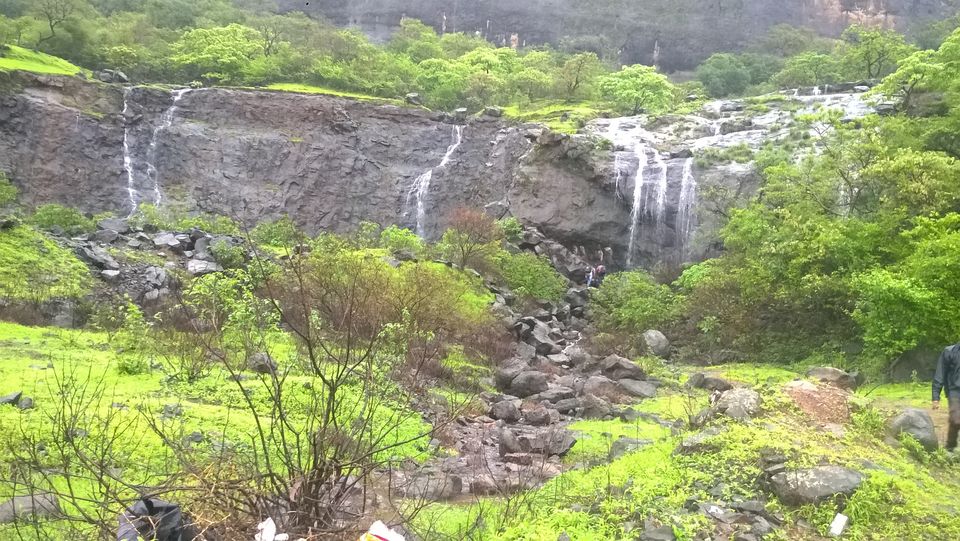 Starting our journey from Mumbai via a cab, we reached Rajmachi- or "kingfish" in about 3 hours. The route to Rajmachi is beautiful. Once you have crossed the first waterfall of this route, you will see a trail of it. And in between spotting a train crossing the clouds amidst heavy rainfall, is a site that will remind you of harry potter, if you have loved reading them like me. Once you reach Rajmachi and begin to think WOW, this heaven pie starts teasing and serving you more in your travel buffet. All you need is excitement and enthusiasm to keep going further and farther.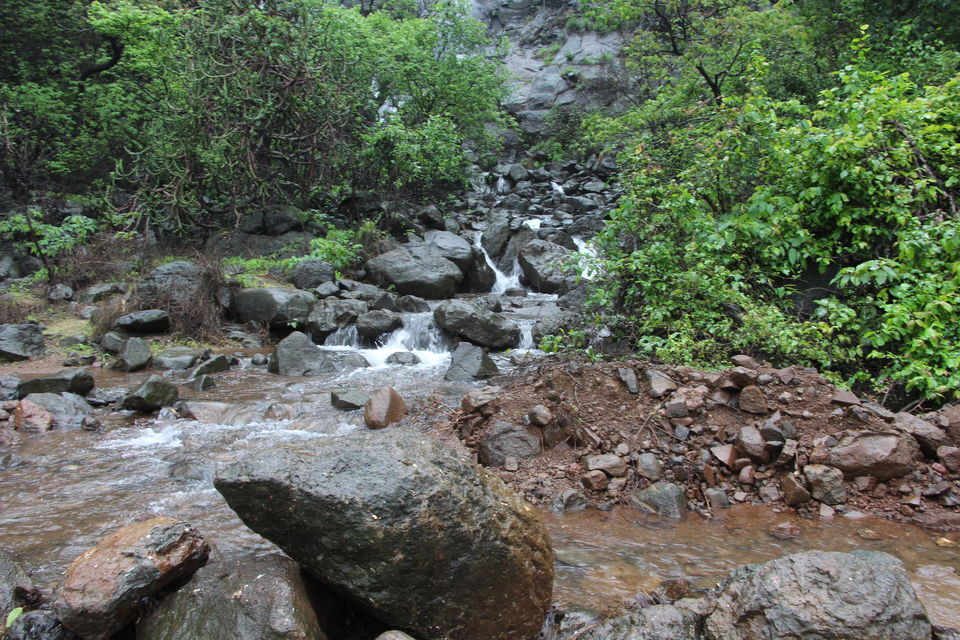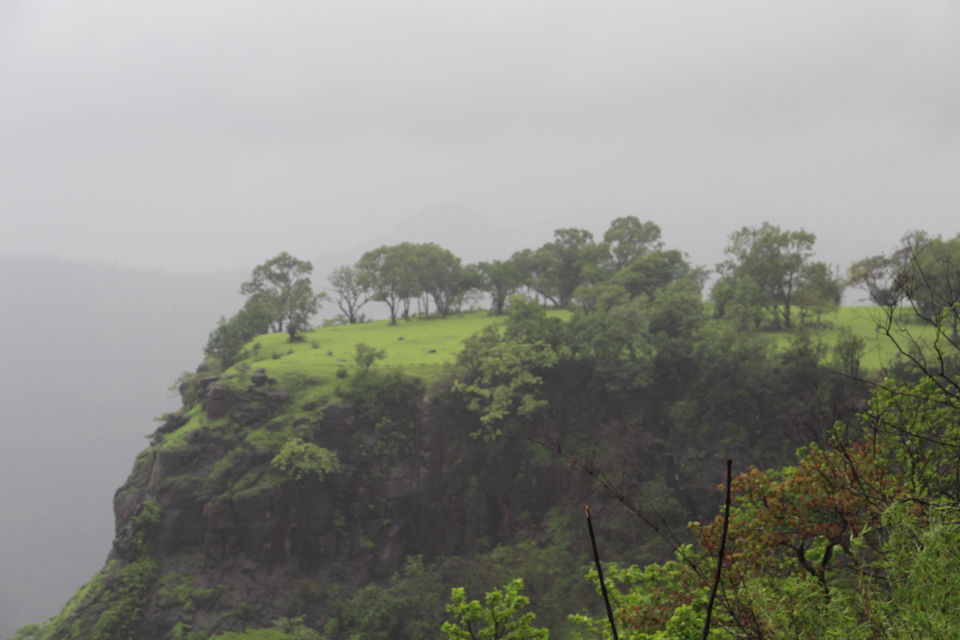 Having no prior idea of what this place would be, we were surprised and left awestruck at every turn, oh not turn, but everywhere I could take my eyes to. Thousands of waterfalls, few of whose's water was flying with the wind (and this is no exaggeration) faster than it could reach land was something that satisfied wanderlust inside of me.
After a 7 kms of trek, we reached a vast landscape, where I could stand on top of the huge waterfall and had my "Bahubali" scenic beauty moment. All the adventurous sports people have a treat here in form of repelling beside the huge waterfall, on amazingly slippery rocks. A beautiful river forming the waterfall flows in the middle of the landscape, and as I write more, I wish I would be there right now!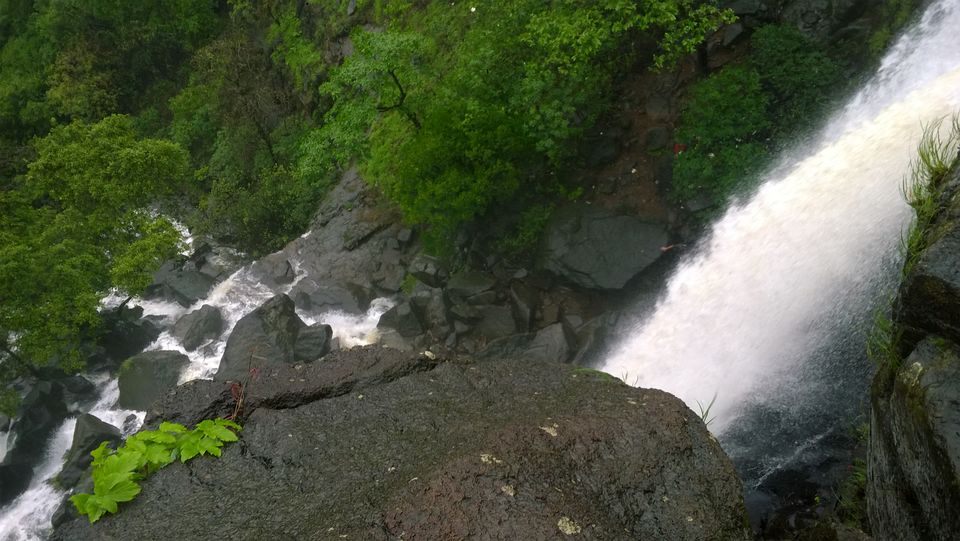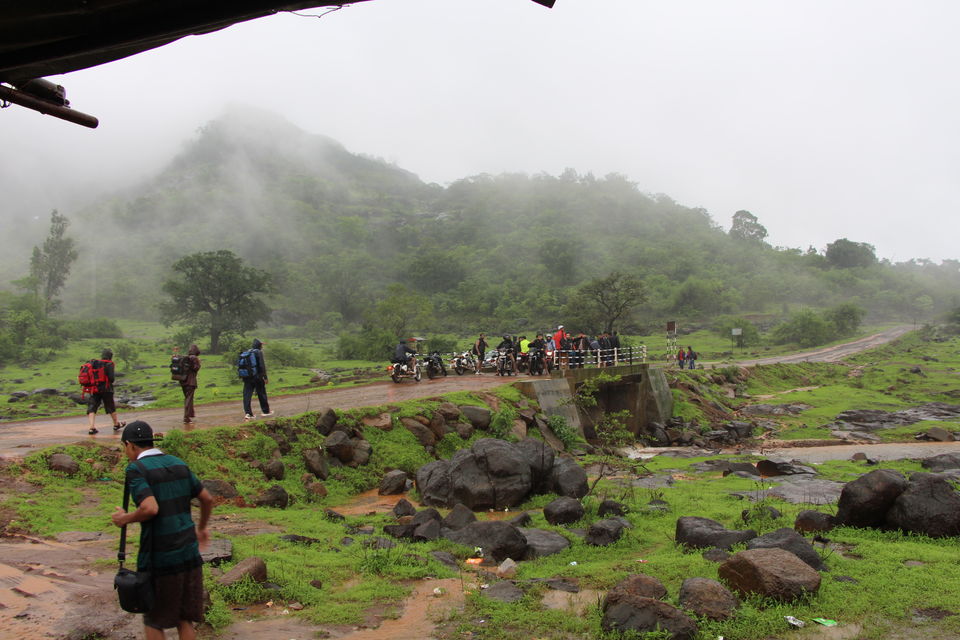 There is a small tea stall here serving hot & delicious tea, maggi and vadapaos. Proceeding further in heavy rains we walked on a trail which was a paradise, we reached another heavy waterfall. Few wanderers like us were enjoying themselves there. This place is clean, beautiful and soul enriching. Steep turns and densely covered pathways ahead promise you more. No words can ever do justice to the serenity of this place.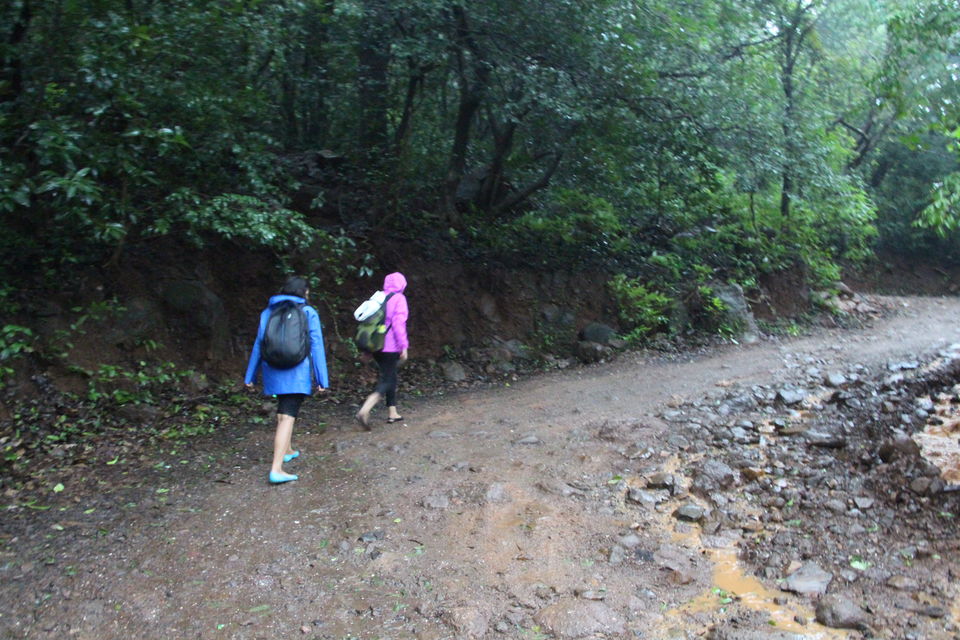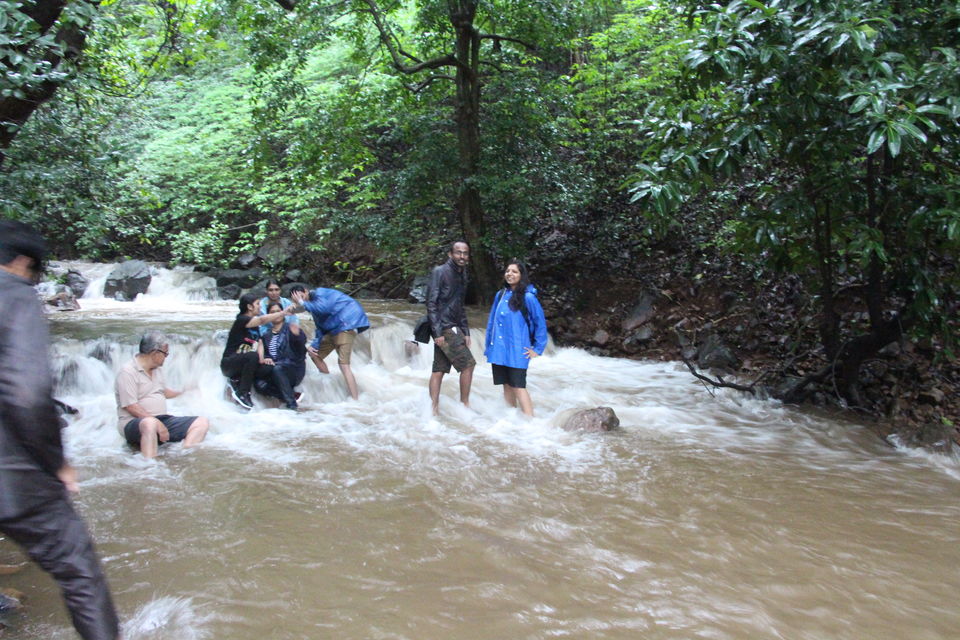 The whole trailing needs at least six hours.There is a beautiful Palace in Rajmachi Village which is at a distance of about 6kms or 2-3hours more as told to us by the local people. We had reached late and hence couldn't complete the whole trail but as nature-freaks, the wander lust inside of us calls us to it. To cover this trail in a day, one must leave early in the morning from Mumbai by 6am and aim to reach Rajmachi maximum by 10am. For people looking for more adventure and excitement can do night trekking. Dangerously beautiful, this place will challenge your guts to trail it in the night time. Though, quiet popular amongst localites, you might just find some company on your way.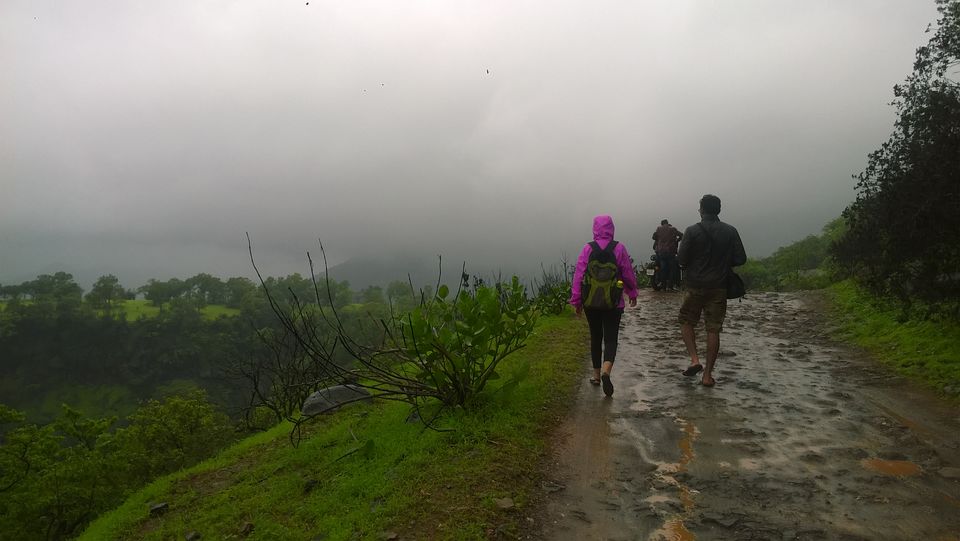 PS: this is a beautiful and a clean place. Let us ensure to keep it so.