They say the best view comes after the hardest climb.
And this trek explains it all. If in-case you plan to visit Vizag, then this place must definitely be in your travel list!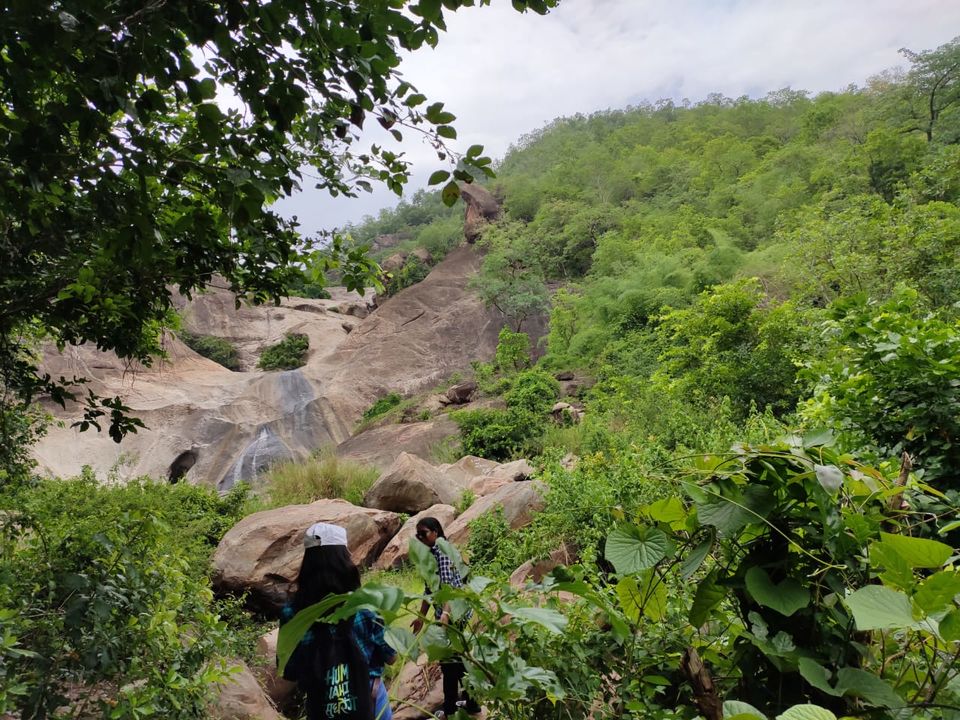 The Sariya waterfalls/Bahubali waterfalls, is mostly known as the Devarapalli waterfalls since it's located near that village.
This attractive waterfall is situated 85km from the city. I traveled to this place with my girl gang.
We booked a Tavera and hit the road at around 7 in the morning (570/- per person). Once we reached the village Devarapalli(52km from city), the road turned to be beautiful, surrounded by lush greenery. But the last 15km journey was the toughest. It's where the mud road begun. If you travel by your own vehicles, make sure you are an experienced driver. Because the path consists of ups and downs,filled with small stones which makes you harder to proceed.

Somehow our driver took us to the point where the vehicles are not further allowed. It took us nearly 2.5hrs to reach that point. From that point, the trek started.
After a 40min trek, the trail reached to top of a nice waterfall. In between, we came across 2 small water bodies where the water was cool and refreshing. It was a perfect getaway spot for any nature lover.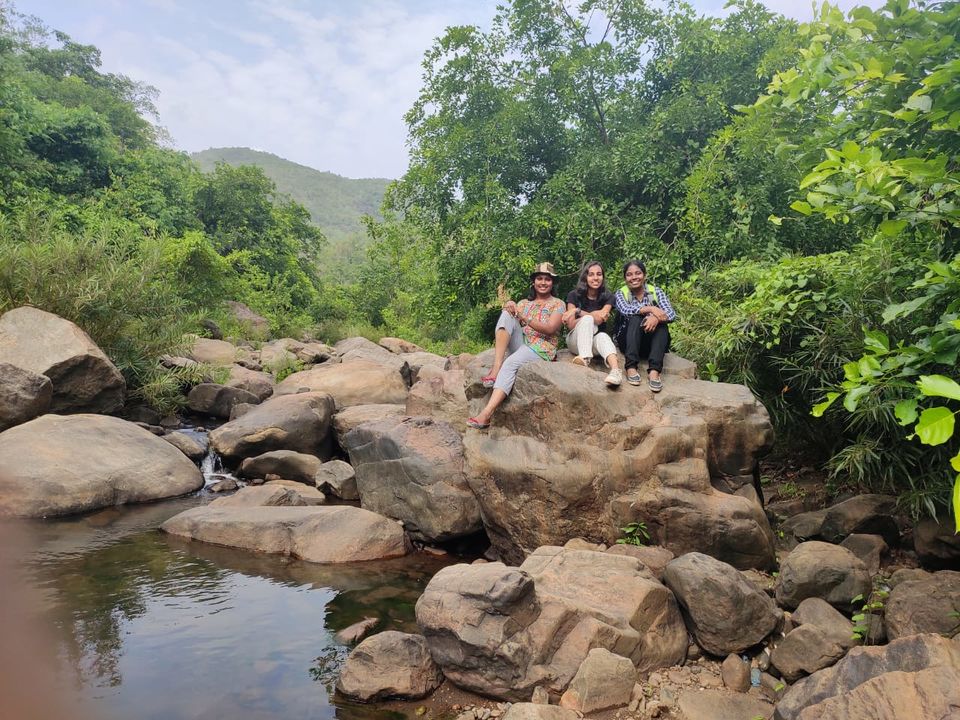 I would give a 7/10 difficulty rating for the trek. At a point, we came across a steep which was almost at an angle of 60. It was one of the toughest parts for us in the trek. But once we climbed that....Voila! That wonderful waterfall made us forget all the difficulties we faced to reach there. We had head massage, fish pedicure in the water.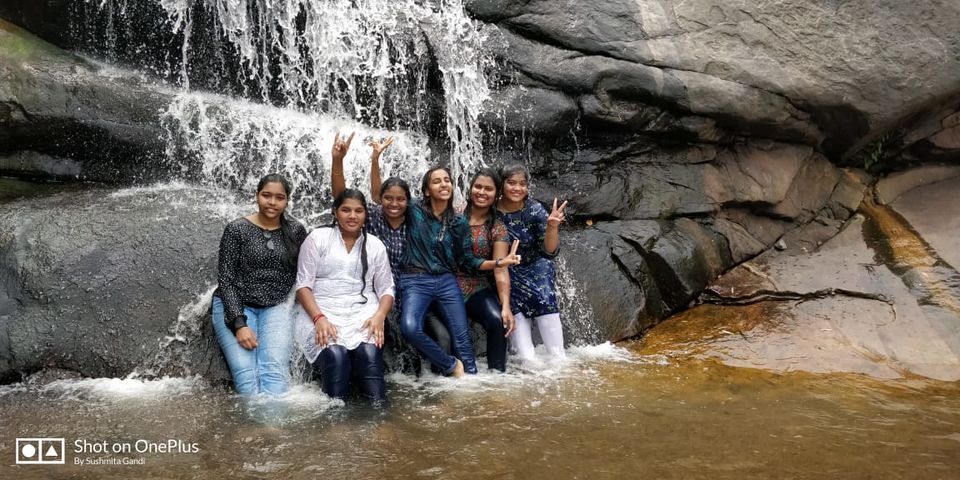 Once you reach to the top, you can find large rocks to the left side of the waterfall. Not many people go through that, but this turns to be the most exciting part! Climb those rocks and you can find a secret cave, which opens to a small village . Yeah, it sounds like the Bahubali story. So, people refer this as the Bahubali waterfalls.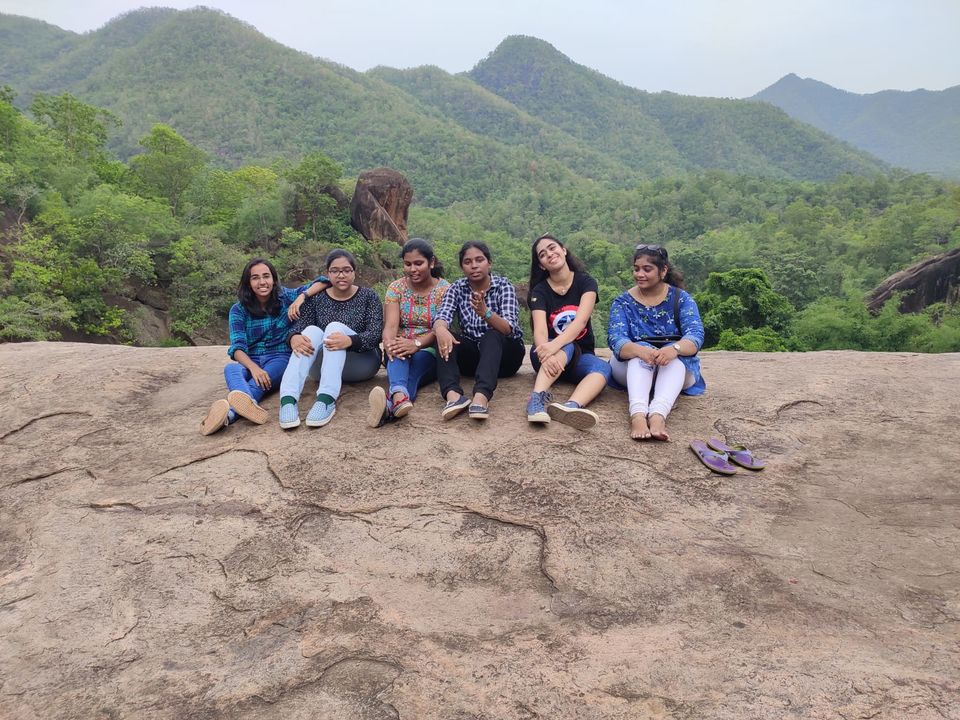 Best time to visit:

The ideal time to visit this place is in winter, because the flow is much better then. During rainy season, the roads reaching this place are submerged in water. To avoid human traffic, better don't go on weekends.
Means of travel:
1. Book a car, it will cost you around 4000.
2. 12d bus which starts from RTC Complex takes you to Devarapalli. From devarapalli, autos are available to your destination.
What to carry?
1. A good pair of shoes
2. Food (since there aren't any restaurants near by)
3. Water-bottle (I know you wouldn't encourage plastic)
4. Hat/cap (Because, it's going to be sunny)
5. A walking stick (to provide stability on rough terrain)
Note: Please do not litter