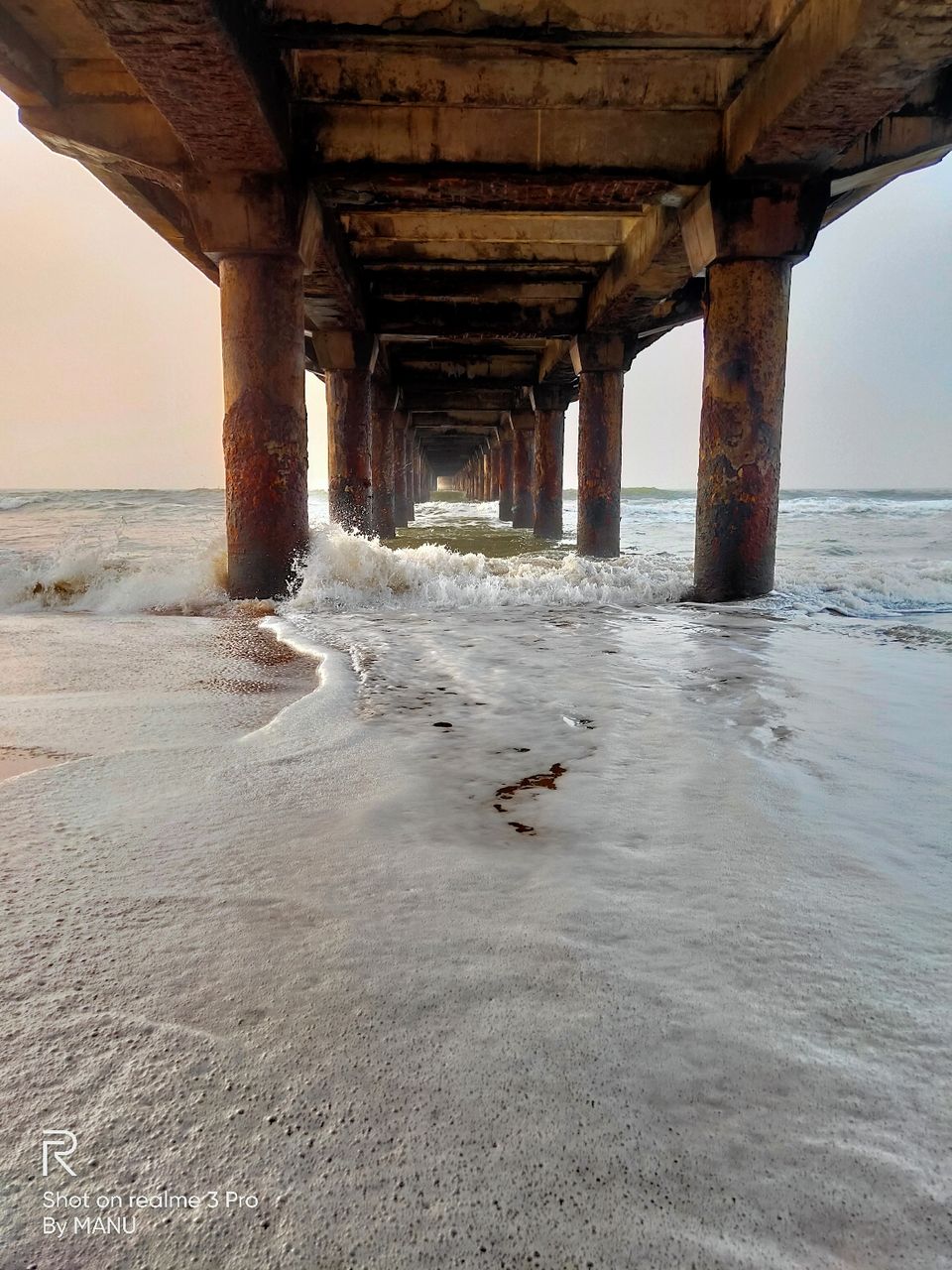 Divis bridge is one of the tourist attractions, also should be in the bucket list of Vizag tourism. It's maintained by divis laboratories which manufactures pharmaceutical products. it's very famous especially for photoshoots, film shootings etc., You can see this bridge in many movies.
Caution: "be very careful while you take pics or play at the beach as the tides sometimes come very fiercely especially at the bridge don't cross the 4th pillar. Be alert and stay beyond the 4th pillar".
It's about 37kms from vizag via rishikonda, bheemili which is a completely beach road. There's another way to divis bridge but that will go through NH-16. But this beach road traveling experience is simply awesome and pleasant. Till bheemili you will go alongside the sea. If you start in the early mornings fresh breeze and calm weather will give you something special feeling.
We started at 5Am from MVP colony by bike. We reached divis bridge around 6.15AM. the road from avanthi college/bheemili is a single road and has more speed breakers since there are many villages.
Once you cross the divis industry after 500m take a right turn which leads you to bridge through a metal road.
Directions : vizag-->bheemili-->thagarapu valasa (Avanthi colleges). Take right at Avanthi college on service riad.continue till divis industry.
This route is 37kms. But at bheemili there is another road but the road is not that good but it's shortcut route.it will reduce 7km distance.
Route 2: NH-16
From vizag to thagarapu valasa continues on the same road till Avanti colleges. It will take around 40km. But highway till thagarapu valasa via madhuravada, anadapuram.