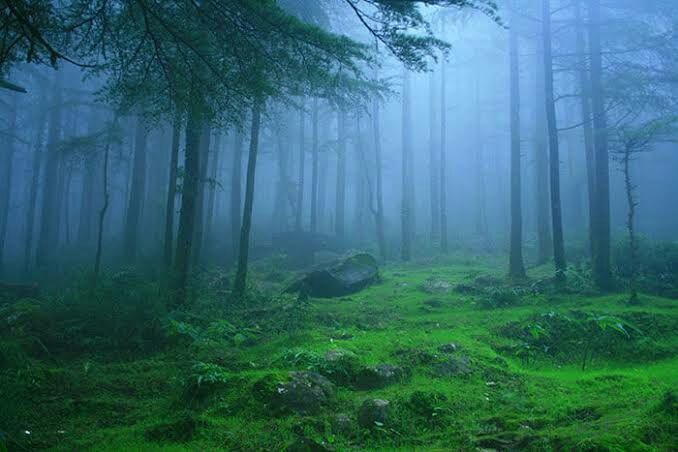 Lambasingi (or lammasingi) is a small village in the chintapali mandal of vishakapatnam district in the Indian state of Andhra Pradesh. The place is often referred as the "Kashmir of Andhra Pradesh" because of the temperature which goes up to as low as -2 degree Celsius in December- January. The village is situated at a height of above 1000 meters above the sea level.
The village is also called KORRA BAYALU, which in local dialect means "freeze like a stick".
We a group of people started to lambasingi on 8th of December from rushikonda, vishakapatnam, and the distance to be travelled is around 100 Km's, and we opted two wheelers as the mode of transport to reach the village, and trust me you wouldn't regret, because only on two wheeler you'd get the opportunity to experience the atmosphere, to feel the nature, the breezes passing through, etc(I recommend you to only opt for two wheelers). We started from rushikonda around 3pm in the noon, and by the time we reached there it was almost 7.30, because we had to stop at several places for a smoke, accumulating food, booze,etc, and the very essence of lambasingi could be experienced even before reaching the village. We were about 25km far from the village when we started to feel the cold breeze touching our bodies and we started to shiver, but still, we could manage to drive safely. (winter wear is very much needed, without which we'll freeze)
Lambasingi is all about experiencing the nature in its lap, so we don't find any hotels to stay over there, but the best part is camping tents. For people who are very much interested in camping under the stars, bonfire, this is the best place, and on the way to lambasingi we can find many vendors selling the camp tents, we can either take them for rent(they charge 200 bucks per tent as rent, but we even need to give them some deposit amount around 300,which they would return when we return the tents) or purchase them, or even get our own.
We hired around 6 tents and reached lambasingi, and there are open grounds where we placed our tents, and we also get to find many local vendors selling the traditional Andhra food in lambasingi, the bamboo chicken is a must try.
And hence We started to set our tents, we were freezing like hell and it was damn cold!!!! Thanks to my friend who carried blankets, I was wearing a jacket and a head cap but I was still freezing cold, and we had food and set up a bonfire near our camp, and i stopped freezing only after sitting next to the bonfire.
We spent time around the campfire playing; guess the movie, roasting one another, and when it was 5 am in the morning we went around the village, and tried exploring all the possible places in and around lambasingi, and believe me we had amazing view all around and our hardwork paid off finally!!!! There was fog everywhere, fog was dripping over everything, it was a very beautiful experience and we went to have breakfast at some local vendors, who make the best food, and we started back to rushikonda around 9.00am.
Lambasingi should be on your bucket list for all the people who would love to experience new and unknown places.