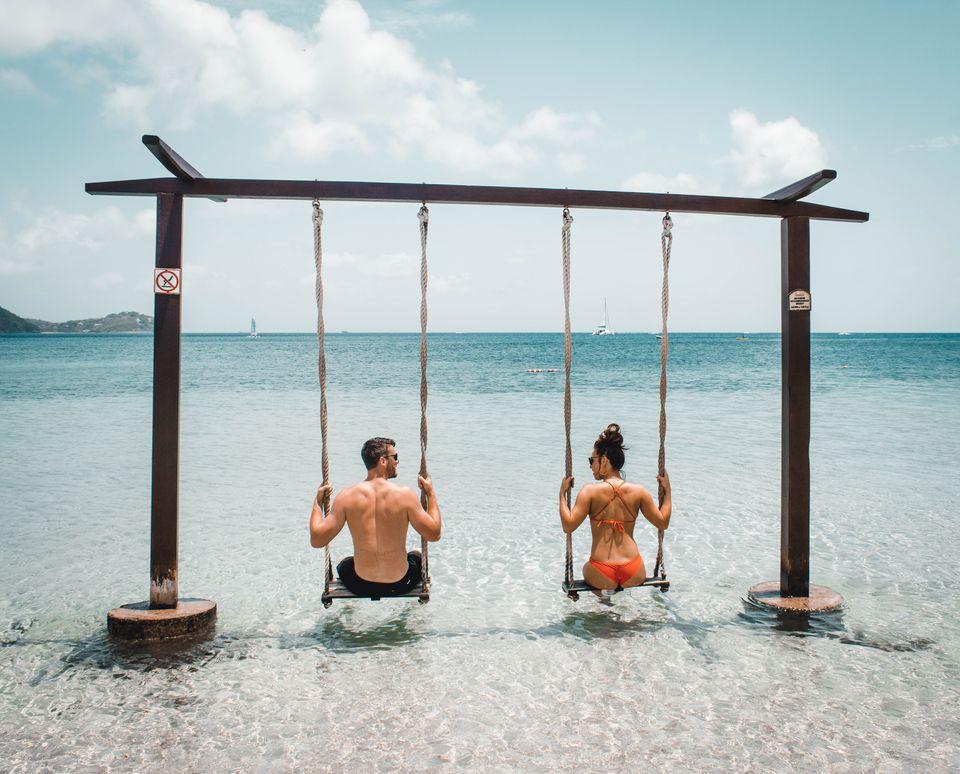 If you love water sports but are sick of heading to overly crowded and highly commercial beach destinations, we have chanced upon an emerging and unexplored hub for water sports that will blow your mind. Andhra Pradesh Tourism has launched a brand new initiative to offer absolutely free training for scuba diving in the touristy Visakhapatnam, with an aim to draw more people to this beautiful city and help it gain prominence among travellers and adventure enthusiasts. So Vizag beach is definitely where you should be heading if you're planning a vacation.
Vizag Beach - India's New Hotspot
The initiative, which is believed to continue till 28 December, offers absolutely free scuba diving training to participants and has been met with an enthusiastic response by nearly 500 applicants! The drive has been divided into batches of 10. The first batch was taken to Mangamaripeta Beach where the session took place.
The tourism department has incurred a total expenditure of ₹20 lac for execution of the activity. The preference for selection of candidates is: professionals, 9th grade students and tour operators.
Outside of this drive, this beautiful coastal city that is yet to be discovered for its water sports activities, has plenty of other pleasant surprises for water sports enthusiasts. Here are some fun things to do on and around Vizag beach:
Snorkelling At Vizag Beach
Skills: First and foremost it is important to learn how to conserve your energy and relax not just your body but also your mind. Taking deep breaths is important and helps relax you, conserve energy and also keeps your heart rate down. You need to be reasonably fit to attempt this.
Gear: You don't need much equipment to snorkel. You will only require a snorkel, a well fitted mask and a set of fins. If you wish to do underwater photography you may need a disposable underwater camera, flotation gear and a thin wet suit but these are optional and also easily available at shops near Vizag beach.
Organisers and cost: Livin Adventures (₹1,500 per person)
Sites: Rishikonda Beach
Kayaking At Vizag Beach
Skills: Make sure your posture is perfect; sit straight and maintain an upright and active form. Make sure you stretch enough to increase your range of motion for strokes. Even though kayaks are different and paddling styles may vary, sea, lake or river kayaking is essentially the same and should first be practiced in a pool if you're a beginner. Keep in mind to perfect sweep and forward strokes and familiarise yourself with bracing, edging and rolling, as well as mixing strokes.
Gear: Coastguard-approved PFD (Personal Flotation Device) that fits well, the right-sized paddle, bilge pump and spray skirt
Organisers and cost: Vizag Hover Club and Livein Adventures (Sea kayaking: ₹200 per person; Sunrise kayaking: ₹500 per person)
Sites: Mangamaripeta beach and Rushikonda beach
Surfing At Vizag Beach
Skills: You need to be in great shape to surf well. It's important to be flexible and work on great upper body strength. You need strong arms, firm chest muscles and strong shoulders for paddling. One should also build endurance for paddling through big waves and strong currents.
Gear: Surfboard, surf leash, surf wax, surf travel bag and ear plugs
Organisers and cost: Vizag Hover Club and Loney Surfers

Sites: Rishikonda Beach and Ramakrishna Beach
Do you know of an unexplored paradise like Vizag beach for water sports? Share it with Tripoto's travel community and help travellers and adventure enthusiasts plan their next vacation!
Also, make sure to check out some super cool travel videos for a dose of inspiration on Tripoto's YouTube channel.