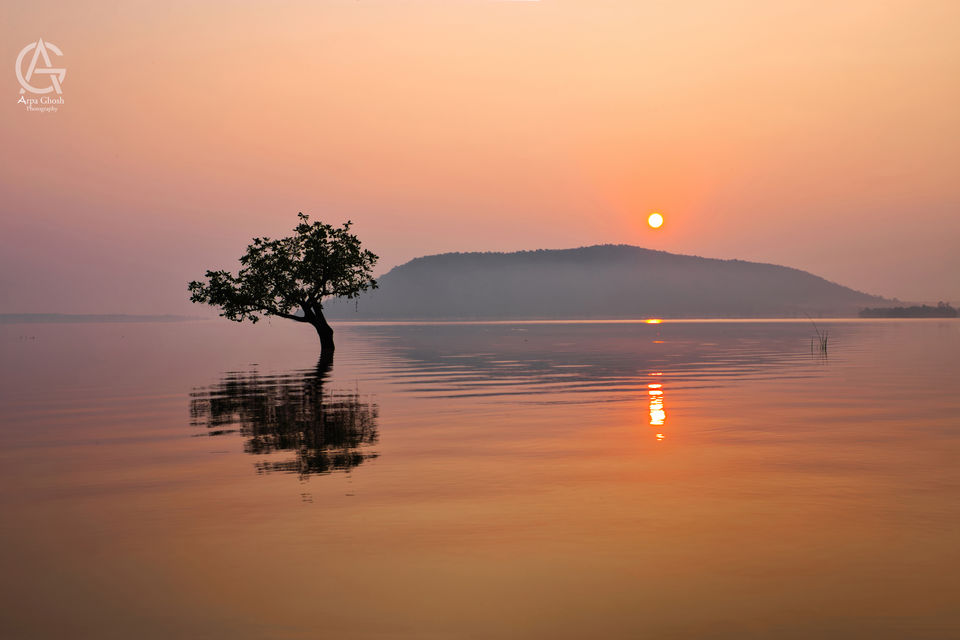 It was the onset of winter in 2019. Winter in Hyderabad is really charming. You won't get tremendous, chilly, smoggy kinda winter here. Its generally cold in the mornings, warm in the afternoons and cool in the evenings. Perfect time to travel. As usual, both me and my wife were getting bored with our stressful office lives. So we figured out an weekend getaway!
For weekend getaways we generally don't plan any place beyond 250 km. The driving really takes a toll. We decided to visit and stay at Pakhal , Warangal. The distance from our home to our hotel, was 241 kms, and google maps predicted, 5 hours of driving time.One week before our travelling date, we booked our hotel. Its TSTDC Haritha Eco Tourism Resort,Pakhal. That's the only accommodation option over there.
Booking link:
https://tourism.telangana.gov.in/hotels/PakhalHotel
We started the journey, on 7th December, 2019 (Saturday) morning at 6 am. Since check-in was around 12 noon, so more early start didn't make sense. So we were a group of 4 people and 2 cars. Its a couple group basically. Both me and Subhajit love driving, hence we take our own cars for most of the trips. So we took the Miyapur - Bachupally - ORR - (Hyderabad-Warangal) highway.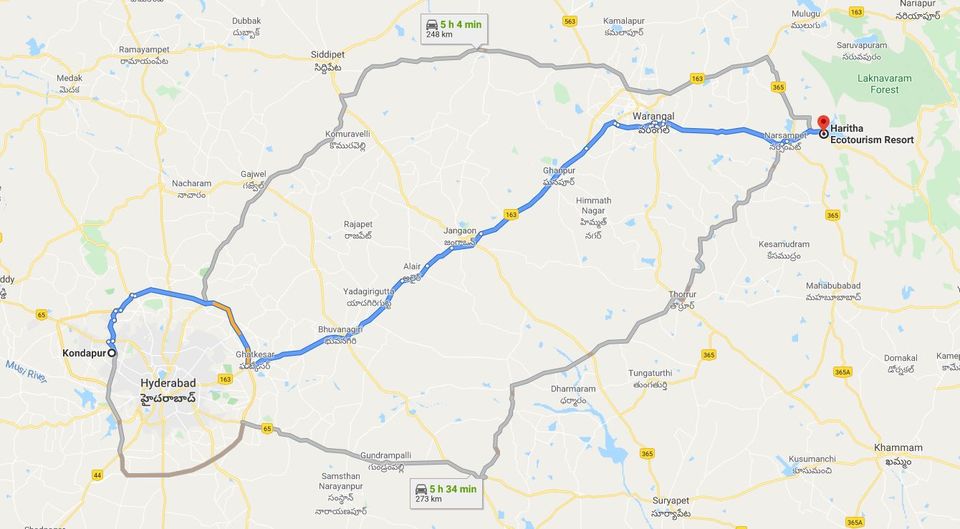 There was hardly any traffic in Miyapur-Bachupally circuit, and we were on ORR in no time. The journey was really smooth, until we hit the Warangal highway. Since all of us had light breakfast at our respective homes, we decided to have no pit-stops. Four lane road construction was on, hence road was decent at stretches and horrible in small patches. We faced some traffic while crossing Warangal and took the bypass, as instructed by Google maps. Scenic countryside roads started as we crossed Warangal. Bullock carts, small idli-vada roadside stalls, fewer private cars, rash driving state buses and endless stretches of greenery. Long drive is a healer!
We were covering distance at a good pace! The grand view of the huge Pakhal lake, when we entered the narrow lake-side road , was stunning! The view was so soothing! Surprisingly, we reached Haritha Hotel,Pakhal, around 10:30 am, an hour before we expected!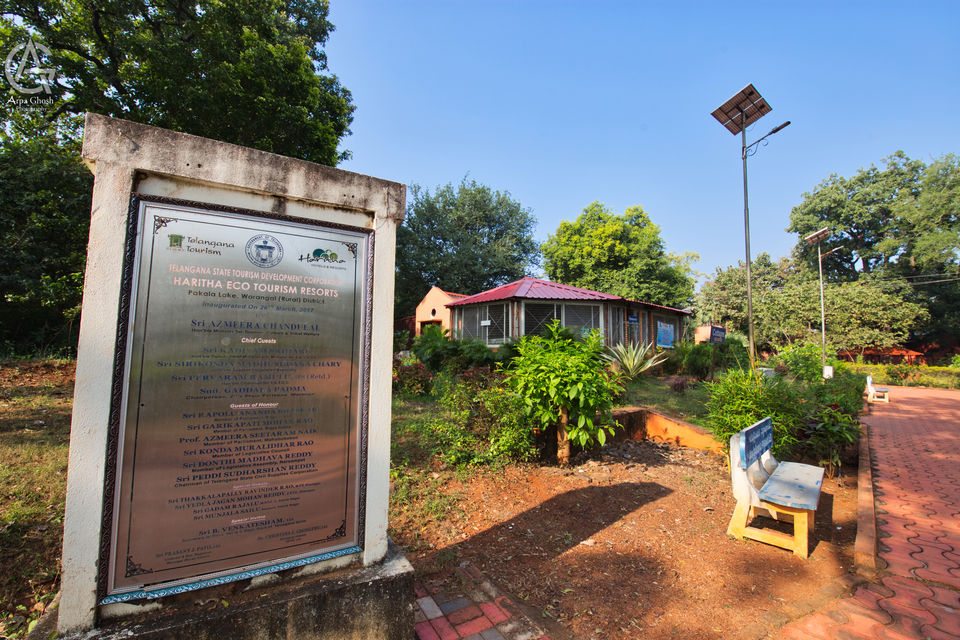 We waited a little for our "glass- rooms" to be cleaned and ordered for our breakfast meanwhile. The only option was Puri and Chai, and we agreed!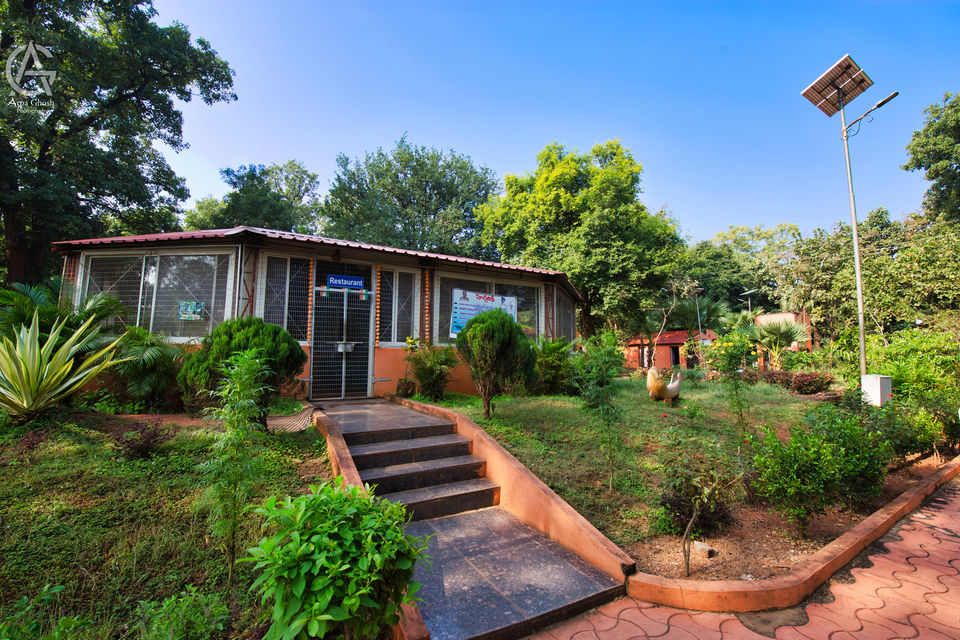 The rooms were decently big, had huge glass windows on all three sides. Removed the blinds, to soak in the view of living amidst greenery and birds.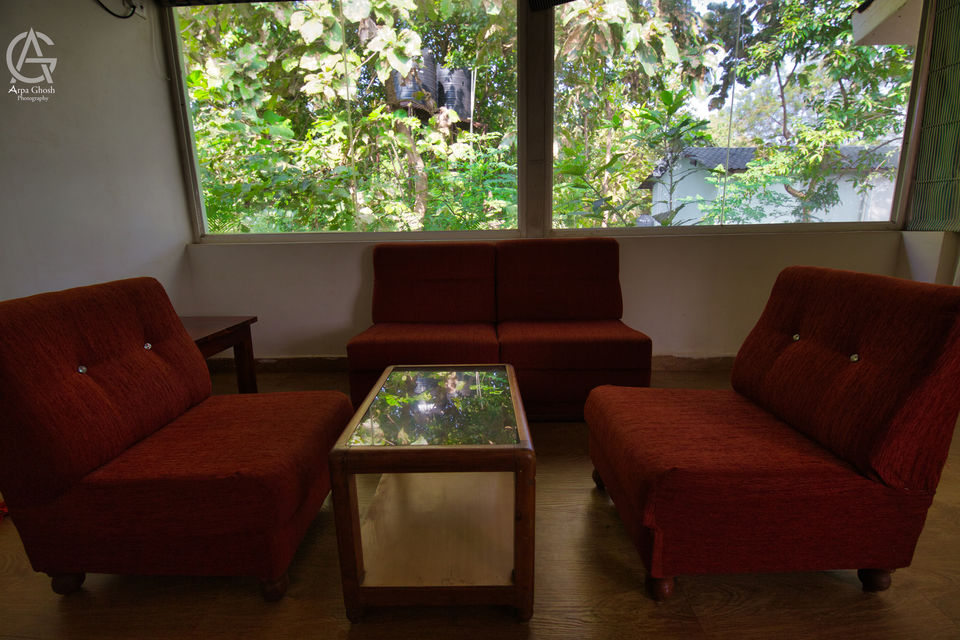 There was not much activities to do at Pakhal, other than soaking the beauty of the lake and taking a walk at the adjacent bio-diversity park, which boasted of eagles, pythons and what not. We had our breakfast, took a stroll inside the hotel complex and the lake view point outside and retired to our rooms, as it was pretty hot outside at noon. From past experience, I would say that for visiting Warangal and adjacent places, the best time is from December to February.
The second half of the day, me and Subhajit took a stroll around the lakeside road, with monster trucks passing by occasionally. Later in the afternoon, all of us visited the bio-diversity park, which had a nominal fee for visitors and atrocious fee for cameras (INR 500).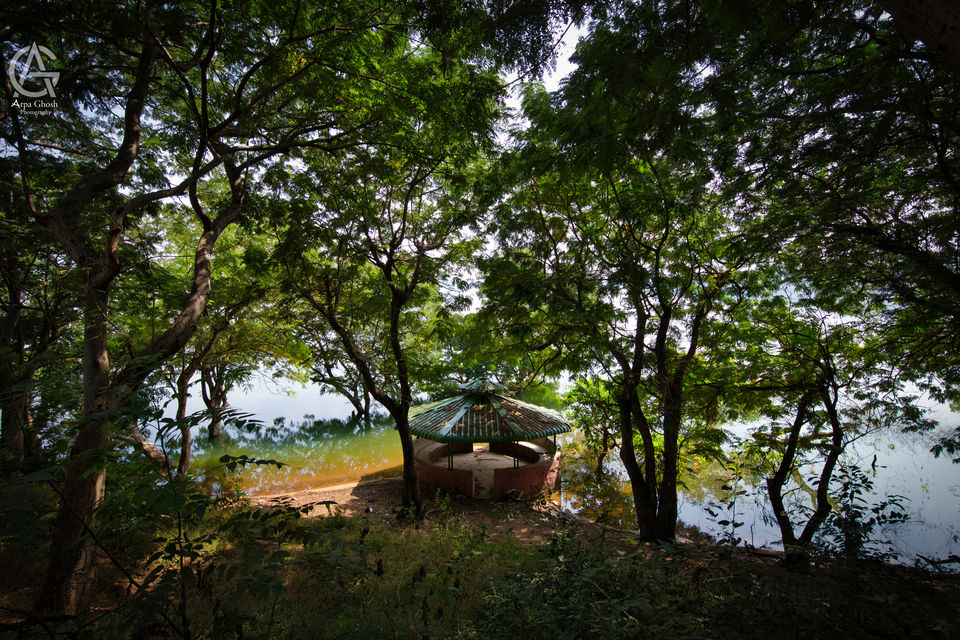 Its basically a lakeside walking trail, with lot of trees, viewpoints and birds around. This park has some awesome locations to sit and gaze at nature.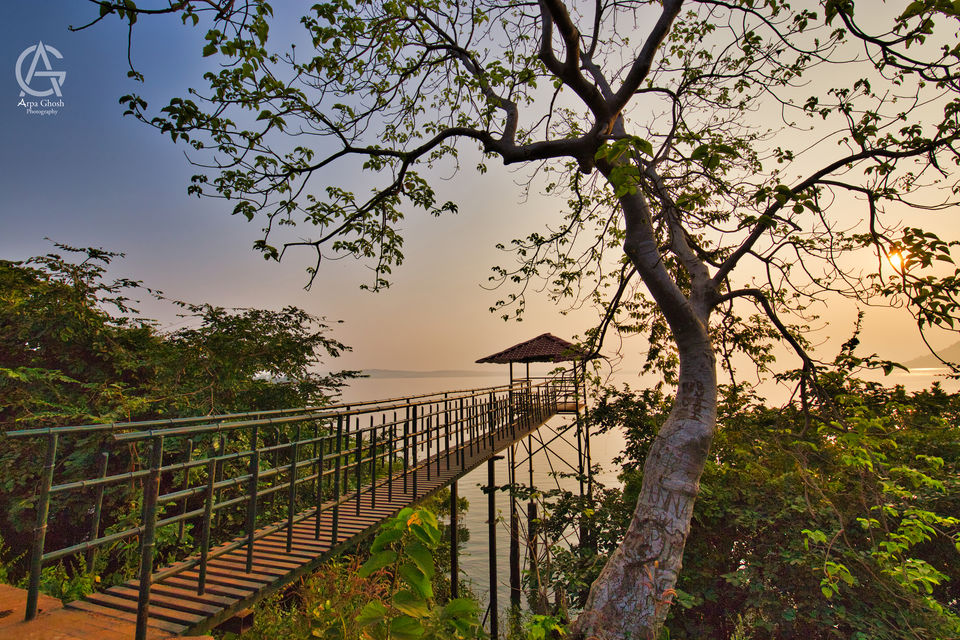 We enjoyed the sunset from a view point and returned back to our hotel. Had evening tea, and onion pakoda. Opposite to our hotel, there was a viewpoint(kind-of a jetty) and all of us sat there watching the moonlit lake and had endless gossips! The ambiance was literally out of the world. It was pitch dark, with occasional bikes/trucks passing by and devoid of human presence.It was a surreal experience!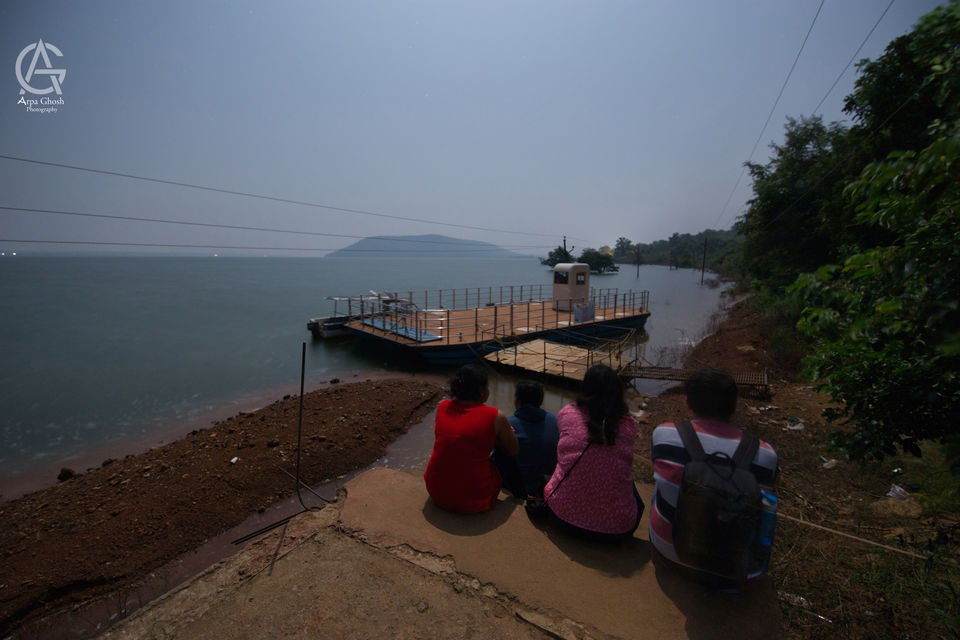 Next day we woke up early around 6 am, to catch the sunsrise over Pakhal lake and capture it. I managed to cross some thorny bushes to get down to water level and set up my tripod, and suddenly the guard of the adjoining bio-diversity park, came and charged for INR 500/- for photography! That was atrocious. We had a sort of a quarrel, that we were not even inside park premises, then why were we charged. But he claimed, that same charge is also applicable for lake photography. Just absurd!
The sky was starting to change its color and turn crimson. I knew its time!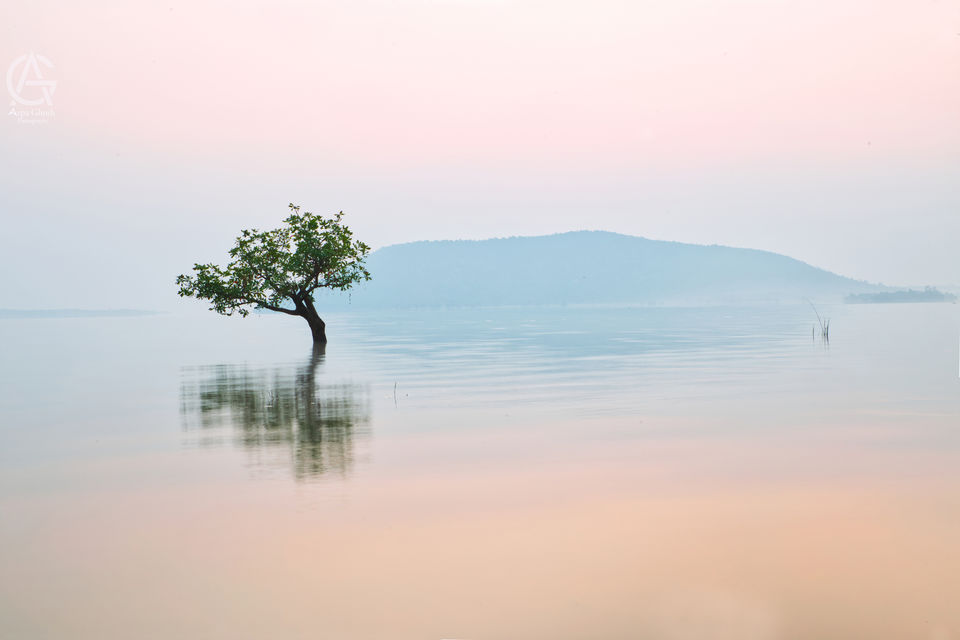 As the sun started to peek, through the small hills, I just gave up, paid him and went back to shoot (Later reported the same to Haritha authorities!) . Well, it was not an ideal start of the day, that we hoped for. But the visuals just made up for it. It was heavenly!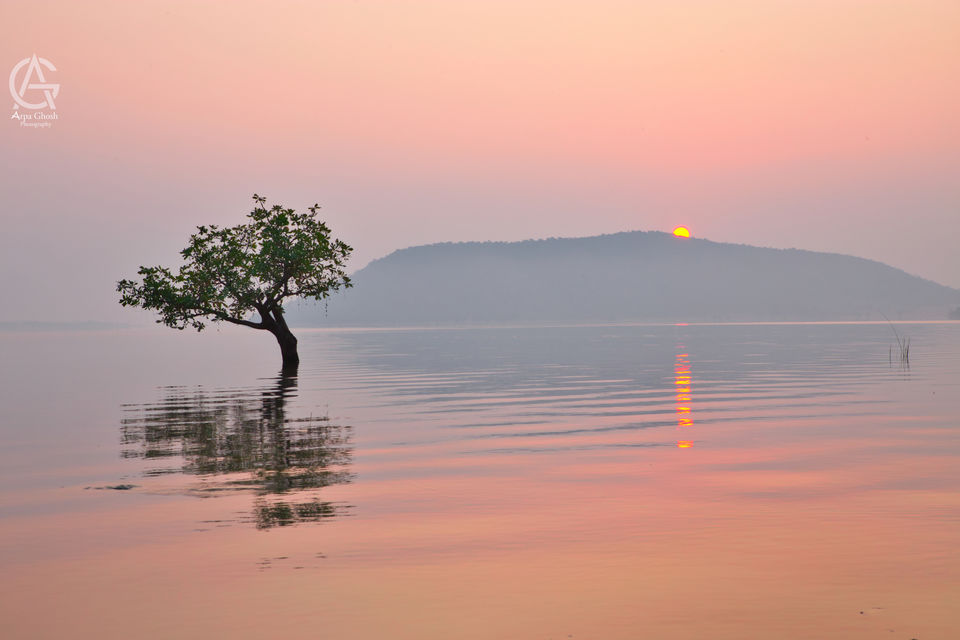 Next, we decided to take a morning stroll in the biodiversity park. It was almost empty except few villagers passing by.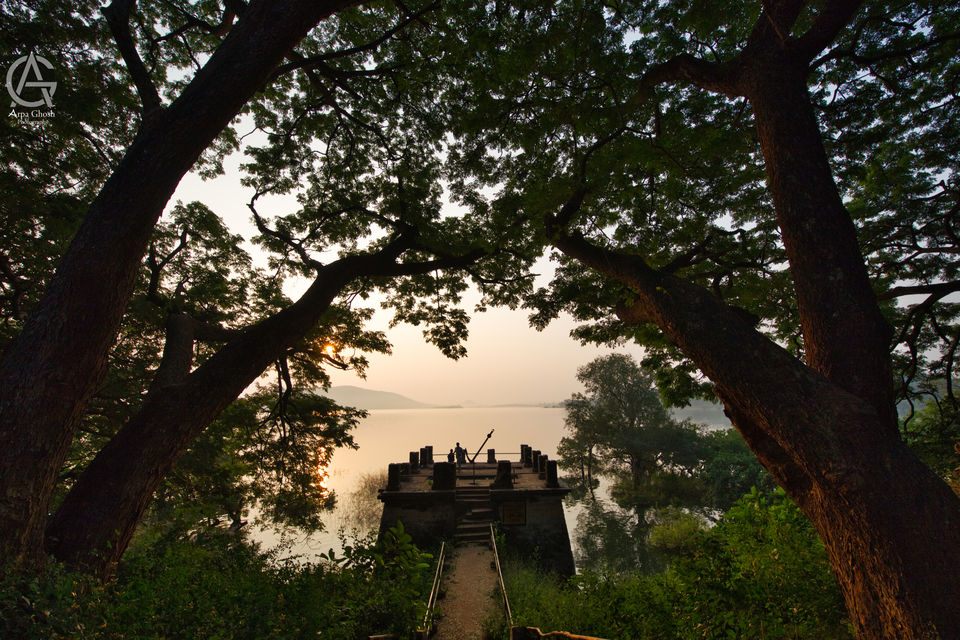 The view of the lake and the morning sun from various places, was serene as well.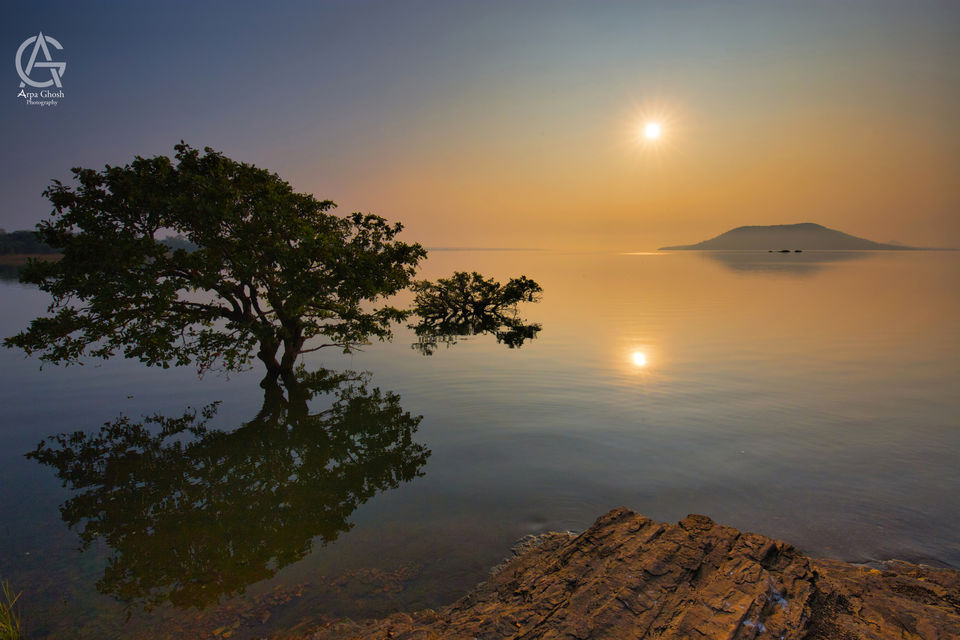 We returned to our rooms around 8:30 am, had breakfast, spent some time strolling in the resort campus and doing some photo-shoot.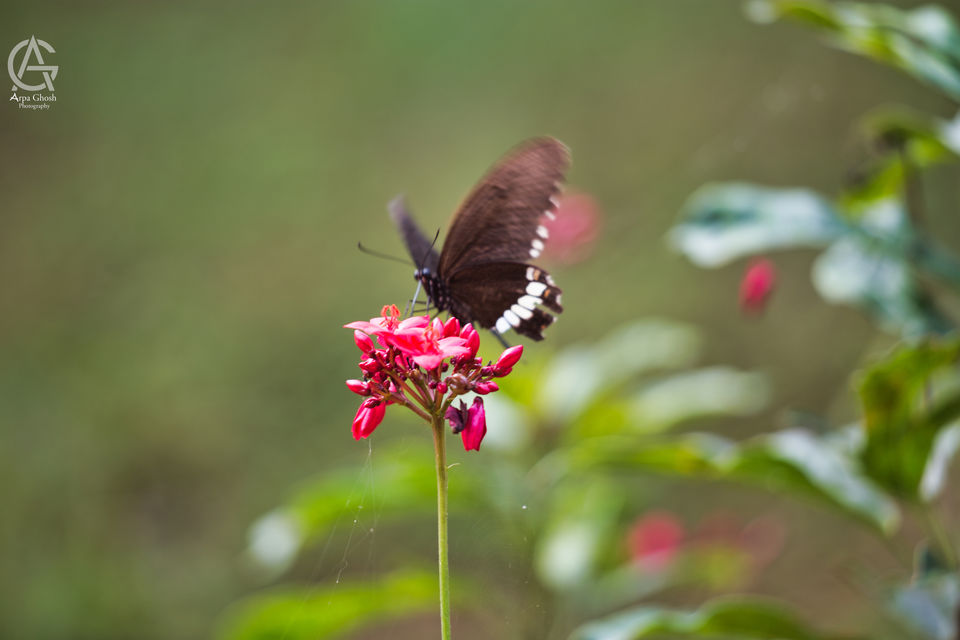 The campus was fairly maintained and clean, with lots of greenery, flowers, butterflies , insects, monkeys around! (Just beware of monkeys!)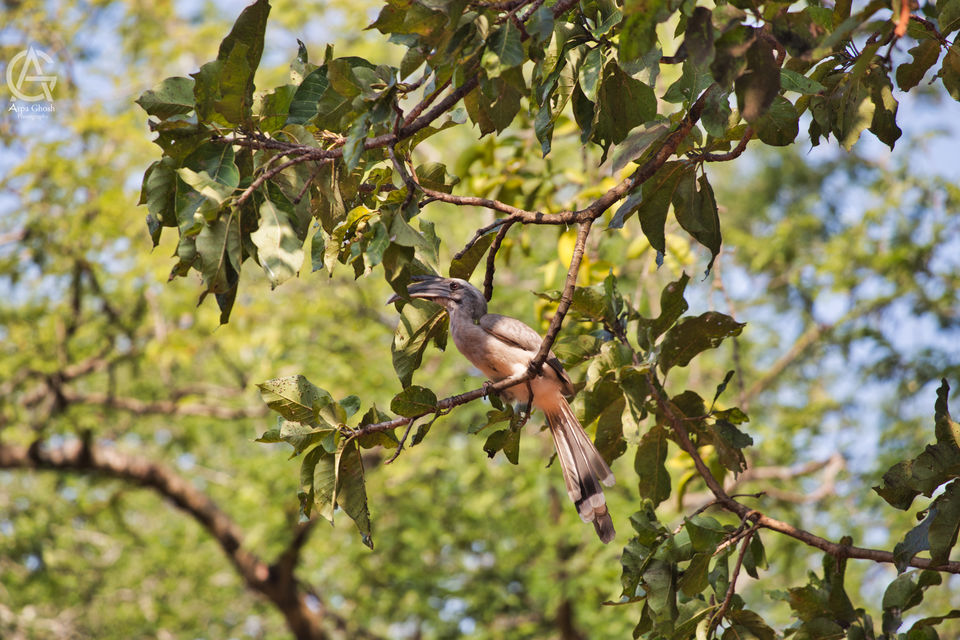 Finally it was time for check-out and with a heavy heart we started our return journey at 10:30 am.
Our stay at Pakhal was a memorable experience. The government accommodation was decent, the staff were helpful and kind.At night, its gets really dark and silent, but nothing to be afraid of. Anyways we like it that way,as its far better than the endless cacophonies of city life! Food options were limited, but whatever we ordered were tasty and they added local touch to their cuisines (actually we requested them! ). Its better to carry some snacks with you. Saw various birds (woodpecker, horn-bills, huge eagles etc), both in hotel compound and in the adjacent biodiversity park. The Biodiversity park was decent for early morning / evening walks. Pakhal lake was stunning at sunrise. There was also option for speed boat ride.
Pakhal lake is a fantastic weekend getaway from Hyderabad, but only for winter months!
Frequent Searches Leading To This Page:-
pakhal lake warangal, warangal to pakhal lake distance, pakhal lake distance from warangal, pakhal lake near warangal, warangal to pakhal lake buses