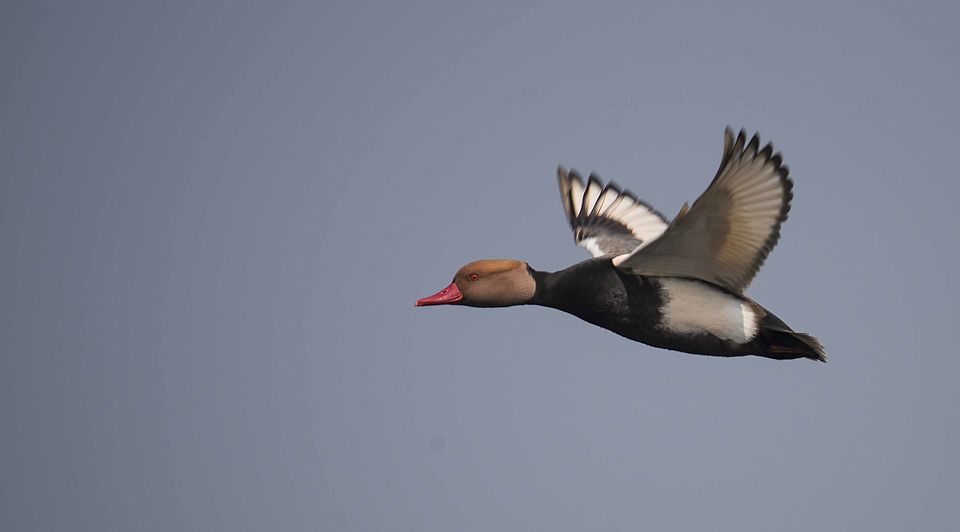 Having started Bird photography as a new hobby, I kept hearing of this place called Purbasthali which is in the Kalna subdivision of Burdwan district as the place to be in to photograph migratory birds in winter.
Approximately 150 kms away from Kolkata, you can reach Purbasthali by Road or else by the local train in the Howrah/Sealdah - Katwa route. From Howrah it takes about 2 & 1/2 hours & from Sealdah it takes about 3 hours.
We took the 1st train out which leaves from Howrah at 5:38 AM . The 2 hour 30 minutes journey in the local train was memorable with the hawkers and people selling various things to eat. So by the time you reach Purbasthali you can be sure of having had a good breakfast in the train. The fare is Rs 25 per head.
From the station you need to take an Auto or a battery operated rickshaw (called Toto) to reach the banks of the Horse Shoe Lake, which is the main bird watching / photographing area. You need to tell the driver to take you to the picnic spot. The charges are Rs 20 per head.
Once you reach the banks of the lake you need to hire a boat to travel around in the lake & the adjoining Hooghly river. The charges of the boatman are Rs 150 per hour. Must admit that the boatman we hired, rowed for 7 hours straight and took us to every corner of the lake & the river to photograph birds.
It is advised to pack light food, juices, water, soft drink so that once you are on the boat at 9 AM you don't have to come back to the shore to eat. Also carry umbrella & sunscreen as the boats don't have any cover.
It is a paradise for Bird Lovers & Bird Photographers with many varieties of the Avifauna which you can see.
There are several trains that bring you back to Howrah/Sealdah after 4 PM but you must be very lucky if you manage a seat from Purbasthali. Try getting in the first 2 compartments as they are relatively empty.
While one way to do the trip is to go in the morning and come back in the evening, the other way which most photographers do is to go in the afternoon, take a boat ride in the evening when the sun sets, Stay in a hotel in Katwa, Kalna, Nabadwip Dham or a homestay & then again take a boat ride next day early morning.
Incase you need more info drop me a line at joyjeet.mukherjee@gmail.com