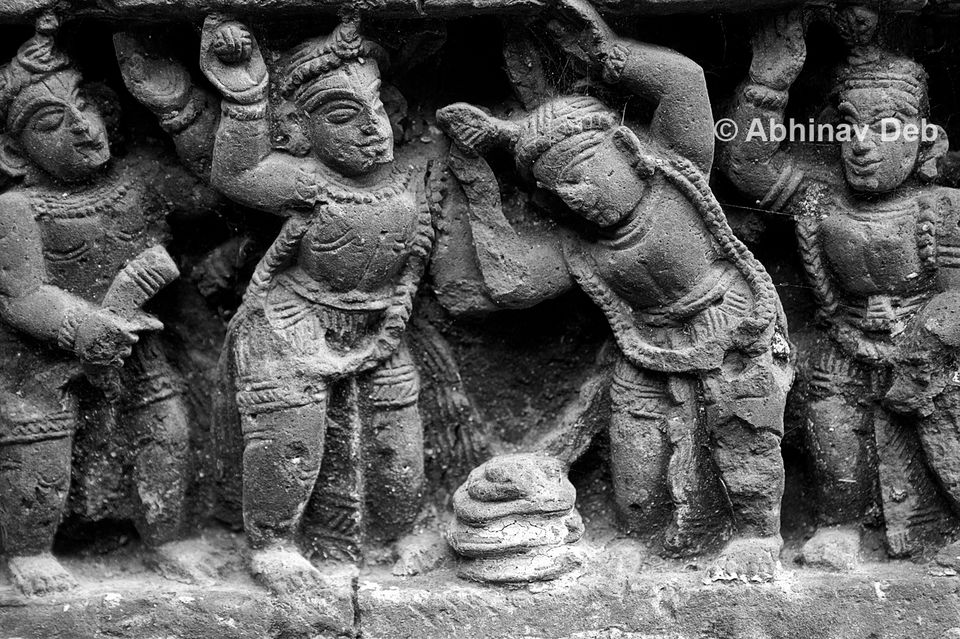 Guptipara, an offbeat location from the city of Kolkata situated by the riverside of Hooghly in Hooghly district. The place is primarily famous for it's terracotta temples and the local culture. Food lovers also test their taste buds over local delicacies like Pitai Paratha, Gupo Sandesh.
How to get there?
Board a train Sealdaha-Katwa local from Sealdaha Railway station or Howrah-Katwa local from Howrah Railway Station. It's approx 75 km from Howrah taking around 2.30 hours to reach the destination.
One way Fare : INR 30/- (unrevised fare)
The place doesn't have much to offer to tourists other than four Vaishnava temples, but the tourists won't get disappointed either as it reveals colorful past under the cloak of urban neglect and ignorance.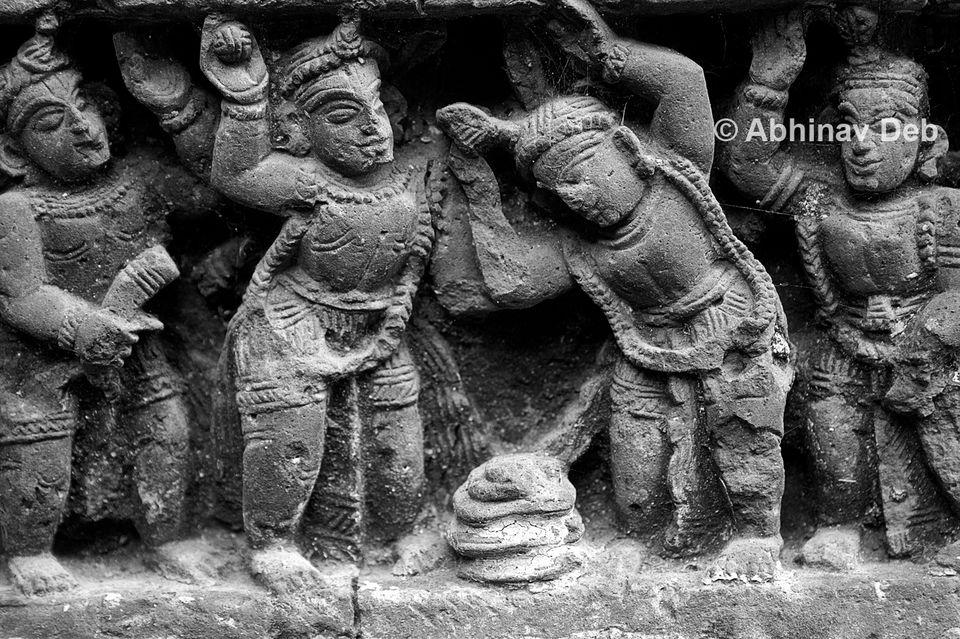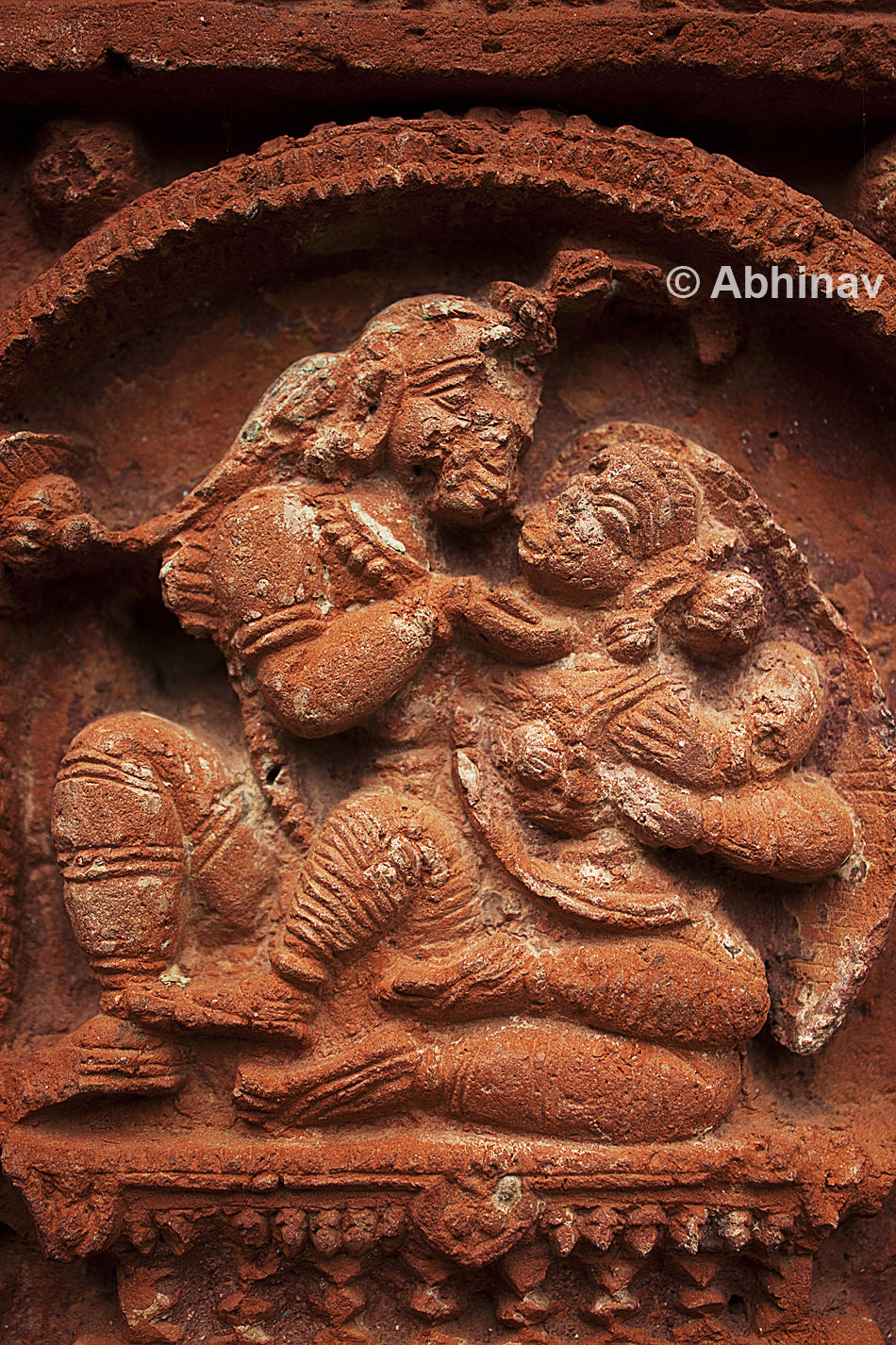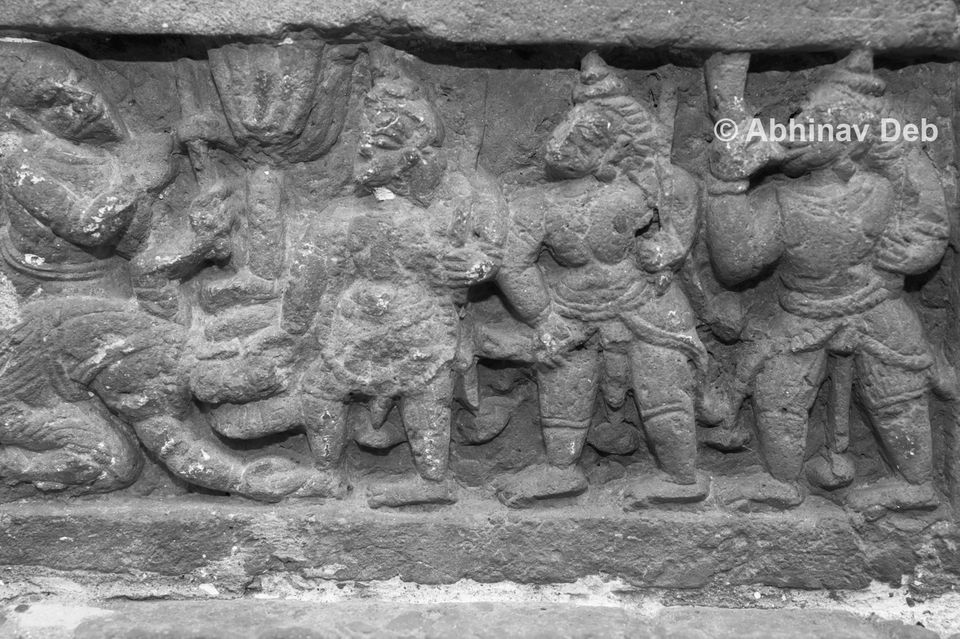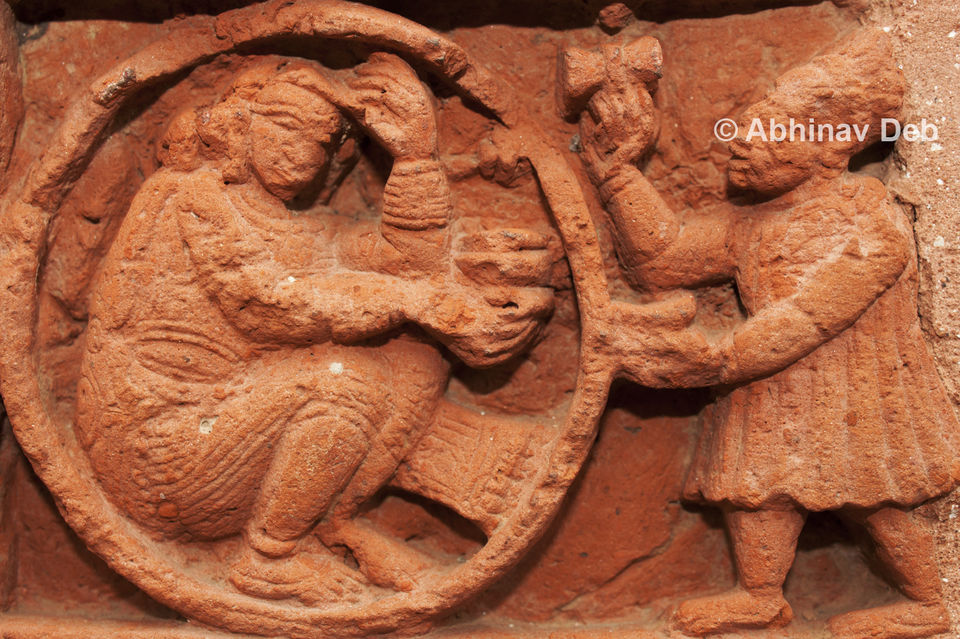 From popular sources Guptipara is known to be the home of Bengal's first publicly organized community Durga Puja introducing Sri Bindhabasini Jagaddhatri Puja (introduced by Lord Rama). The term Barowari was originated from Guptipara in present day , when some men were stopped from taking part in a household Durga Puja by the Sen's (Former Kings of "Banga"). Twelve of them formed a committee and organised a modern club culture a "Barowari Puja" ( where baro means twelve and yaar means friend).
Guptipara is the birthplace of legendary folk singer Bhola Moira, and the birthplace of the great Commander in Chief of King Siraj ud-Daulah, Mohanlal.
The prime attractions of the place is the four Vaishnava Temples namely:-
1. Chaitanya
2. Brindabanchandra
3. Ramchandra
4. Krishnachandra.
The temple complex is known as Brindaban Chandra's Matha . The oldest of the group is known as Chaitanya Deva temple. Ramchandra temple has some excellent architectural details with precision. The other temples have been cemented due to the repair done. The temples are now under Archeological Survey of India (ASI) and is maintained by them.
Due to the presence of Vaishnava culture , Rath yatra is performed and is said to be the second longest distance in India, only next to Puri. The rath yatra was said to be started at the time of Raja Krishnachandra. On the day before the Ultorath (The return of Lord Bridabanchandra to home) a festival known as "Bhandarloot" is observed in Guptipara. Many peoples across the eastern India comes here to pull the ropes of the Rath. Nearly 1 million people gather around to celebrate the festival. Within a few kilometres range is another heritage site - Ambika Kalna where 108 temples are dedicated to Lord Shiva.
It's the right choice for foodies...
The special cuisine of the place is Pitai paratha. Yes it's Pitai, as the name suggest it's made after beating and crushing the paratha into small pieces and then served with other side dish. The taste is simply mouth watering. Best served with Aloo-sabji (Potato curry). Guptipara is also the home of Bengali sweet dish "Gupo Sandesh".
What do you feel about the place? Drop a comment below if you wish to visit.