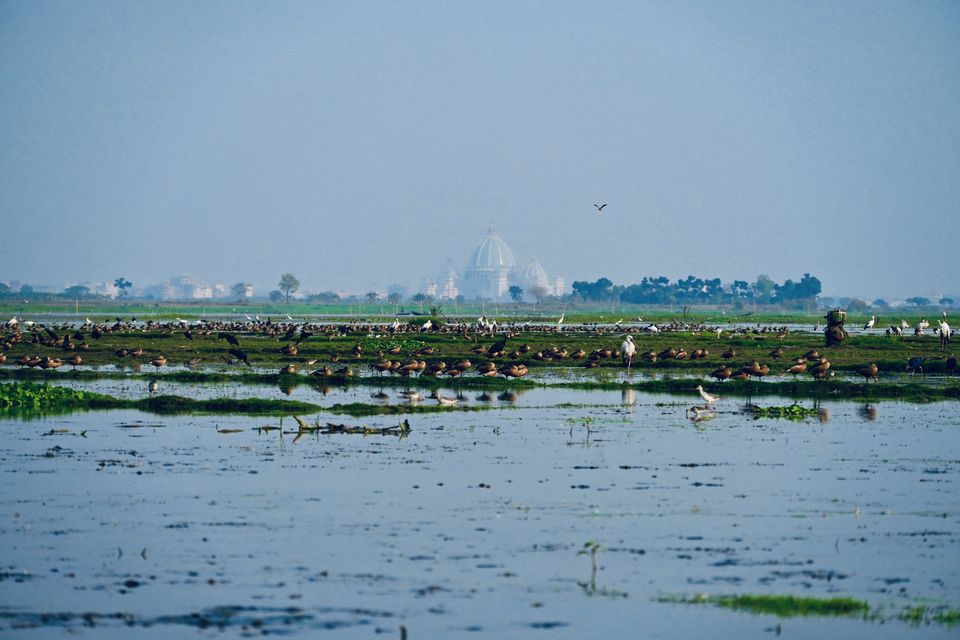 Purbasthali Bird Sanctuary is a newly explored beautiful tourist spot in West Bengal under Burdwan District. It's situated near famous tourist place Nabadwip Dham. it takes hardly 20 min by road to reach the destination. The easiest and the cheapest way to travel this place is to reach Purbasthali Railway Station, by Howrah-Katwa-Howrah local and then to take a Toto rickshaw to Purbasthali Bird Sanctuary. You can book the Toto for up and down trip as it's hard to get rickshaw for the return trip. Or if you are travelling by road then you can take the guidance of Google or Apple map to reach this travel destination. Purbasthali Bird Sanctuary is a very peaceful travel destination especially for family and couples. You can also travel solo. And best part is if you love to spend some quality time with yourself then get a boat on hire for one or two hours and spend a beautiful afternoon with yourself.
For me, it's one of the best place for Bird Photography and Videography. As I'm passionate Photographer, so I always travel to capture beautiful scenic beauty all around. I spend some quality times with my camera, mobile phone and my GoPro to take beautiful shots and clicks.
I must suggest you to visit this newly explored place. The best time to visit is in the winter between December to mid of the March. You can get to see Beautiful Siberian Birds here this time. They come here from Siberia all the way in every winter. Though you can visit this place anytime in the year. Here is the glimpse of few Siberian Birds which we found in Purbasthali Bird Sanctuary.
Boat Fare : 150/- for 1 hour
Toto Rickshaw : 300/- (Up and Down till Purbasthali Railway Station) You must bargain with the Driver