I have done water sports in Goa, one night in house boat and one hour motor boat ride in Kerala, 30 minute boat ride to silver sand beach the Paradise Island, in Pondicherry, but this short boat ride in Kolkata is about connect to the roots.
The boat ride from Dhobi Ghat to Serampore Ghat is an everyday thing for many who frequent between Barrackpore and Serampore for work, college, tuition. This is affordable to everyone across society structure.
We do this boat ride three or four times a year when we have to board the Arambagh local from Serampore station each time we had to go to our favorite pilgrim of Sri Ram Krishna Order – Jairambaati and Kamarpukur in Bankura, West Bengal
I have covered these trips in a couple of blogs here and my personal site but never really had the opportunity to describe that boat ride in detail.
Earlier I used to visit the pilgrim by bus and the first time we chose this route via Serampore station by train, I was apprehensive of the boat ride for two reasons.
First - I have seen people sit on the edge of the boat and many carry their bikes and cycle.
Second – I do not know to swim.
The first shock I received a few years back was the cost of the ticket INR 4.50. They actually transact half a rupee in this side of the planet. However the cost is now INR 5.00 and that saves both parties the trouble for change.
The ride is just for five minutes and the frequency is every ten minutes you have a motor boat sailing between the ghats.
You have similar boat rides between Dakhineswar and Belur, also of the same order.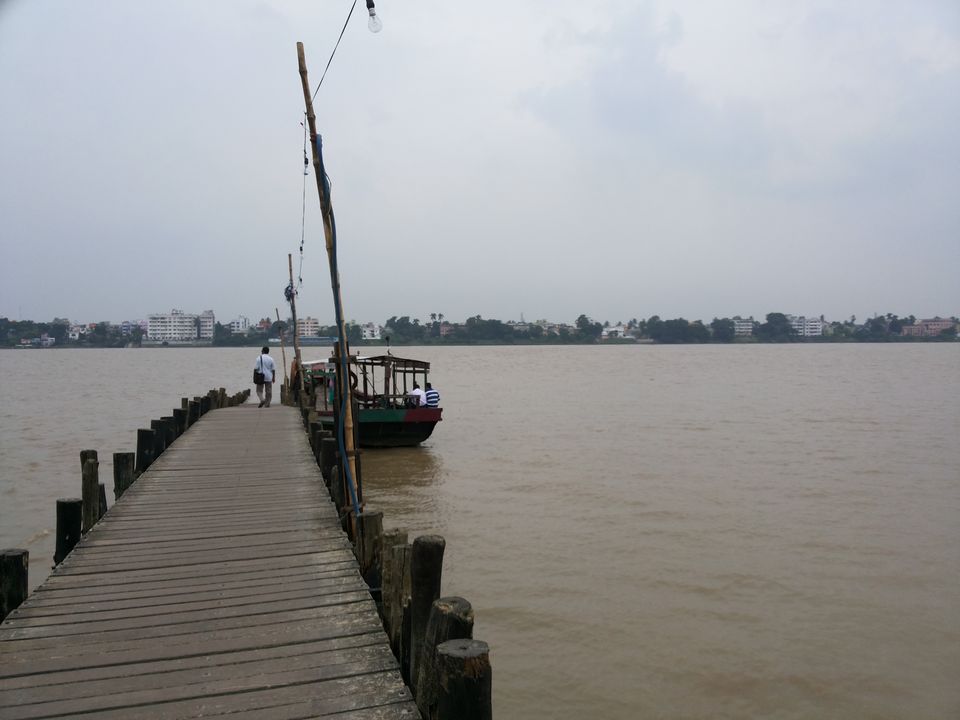 I availed the ferry service (boat rides) mostly early in the morning - the quietness of the place, the sound of the waves, the smell of the earth, even the motor boat noise seems to have a perfect rhythm.
It is the familiarity of the act that makes you feel at home. You know what to expect - the usual pace and the silent ride. It is probably very different at other times with chattering students, people talking over the phone but early mornings are very different, regardless of the season - Summer or winter.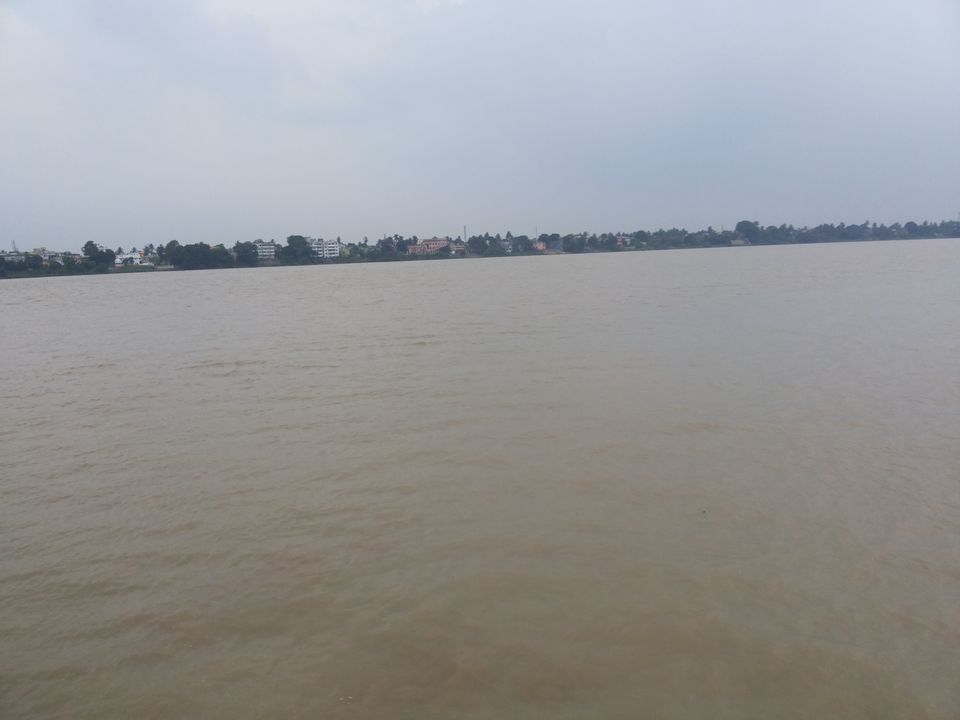 If one plans to visit Chandan Nagore, the French colony from North Kolkata, they need not go to Howrah to avail the train, they can board the same train from Serampore station just after this boat ride.
This boat ride is not about luxury travel, it is about livelihood and it matters to every traveler that sets foot on it.
Frequent Searches Leading To This Page:-
dhobi ghat serampore, paddle boating in kolkata, river boating in kolkata, great lakes in kolkata, hooghly river in kolkata